I am a travel writer with a keen interest in culture and wildlife. When it comes to culture, my focus is on languages, customs, cuisine (vegetarian), lifestyle, economics and folklore. Over the years, I have developed a skill of asking the right questions along with observing and carefully analyzing both the said words and the unsaid. I travel mostly to areas with distinct and diverse tribal cultures.
And, every now and then, the tribal areas fall in volatile parts of our country. Areas with insurgency and separatist movements. It is always a tightrope when it comes to travelling in areas frequented by, according to the government – terrorists, Naxalites, Maoists and rebels. The vociferous valley in the north, the much-feared Red Corridor, the smoky hills in remote northeast and the fierce mountains of Garo have all taught me something. Lessons that one can't find in classrooms and textbooks. The naked truth that the mass media or the internet will never show.
One Kashmir, Many Kashmirs
I spoke with Kashmiris from various walks of life and here are some excerpts from my conversations with the erstwhile paradise.
There are two things in Kashmir that surprised me.
Firstly, no one I spoke to was interested in talking about Kashmiri culture, cuisine, language or folklore. They were only interested in talking about politics. This disappointed me greatly. I wanted to, and actually still want to write about the culture, food and language of Kashmir along with some folk stories. I even mentioned repeatedly during the conversations that let's talk about the culture but they were least interested. So, after spending a week in Srinagar, I decided to visit rural parts of Kashmir in search of culture.
I visited the hilly hamlet of Naranag. I was surprised by what I found there. Frankly speaking, I never knew about the Gujjars of Naranag. And, it was pleasant to spend time with them without ever having to talk about politics. In fact, all of the village folks I spoke to said that they have nothing to do with the politics of Srinagar. They reiterated that their culture and customs are vastly different from the Kashmiris and they just want to live in peace rather than fight some battle for freedom. So, here were people living barely 50km from Srinagar and singing a different tune altogether.
So, the Kashmiris are fighting for what Kashmir? Does it include the Buddhist Ladakh or the culturally different hill hamlets of the Gujjars? Do other villages have a voice in this fight?
In search of colours in the Red Corridor
The setting sun was pale orange, almost red in Araku Valley, the southern edge of the Red Corridor. The birds flew north. With them went my imagination. I knew that outside the northeast the Red Corridor is India's richest tribal belt. Next day, I took the train following the birds.
I arrived in Jagdalpur, capital of Bastar region some hundred miles from Dantewada. A couple of days later, I visited a tribal market some two hours north of Jagdalpur. I have never seen so much diversity in one square mile radius. There were people from various tribes wearing distinct clothes and selling a wide variety of jungle greens, wild berries and tribal liquors along with other produce and goods. There were four distinct tribal languages being spoken in that market. I was overwhelmed. I experienced the same in another tribal market in southern Odisha just a few days later.
A majority of the tribal folks in these markets comes from villages that either lie deep in the jungle or are a few hills beyond the last patch of road. They are far away from the basic amenities like road, electricity, education, water and healthcare. Most of them hadn't seen cash just a few years ago and bartered goods. Today, they sit at the junction of centre-funded development, Naxalites and Christian missionaries. Development is surely a harbinger of change. And, Christian missionaries, well.
A land too far from the mainland
"The road was built by India," said a Mizo guy nonchalantly.
What do you call a state that considers itself independent despite being a part of the country? Mizoram is very unlike India. The streets are clean, traffic jams are without honks, people speak softly, the young dress inspired by K-Pop, supermarkets are stacked with Asian items, markets aren't chaotic and drivers drive carefully. And, the Mizos know that they are significantly different. They need neither pen nor sword to justify this. In their minds, they are independent. Everything that comes from the west falls under – 'this is from India'.
Zomialand is a term coined by Willem van Schendel. It roughly means 'hill tribes migrating to remoter parts in order to escape administration'. Mi + 'Zo' + Ram means 'the land of the hill people'. Mizos don't physically move to remoter parts but in their minds, they seek the remote corners far away from the administrative grasp of 'India'.
A tryst with the fierce hills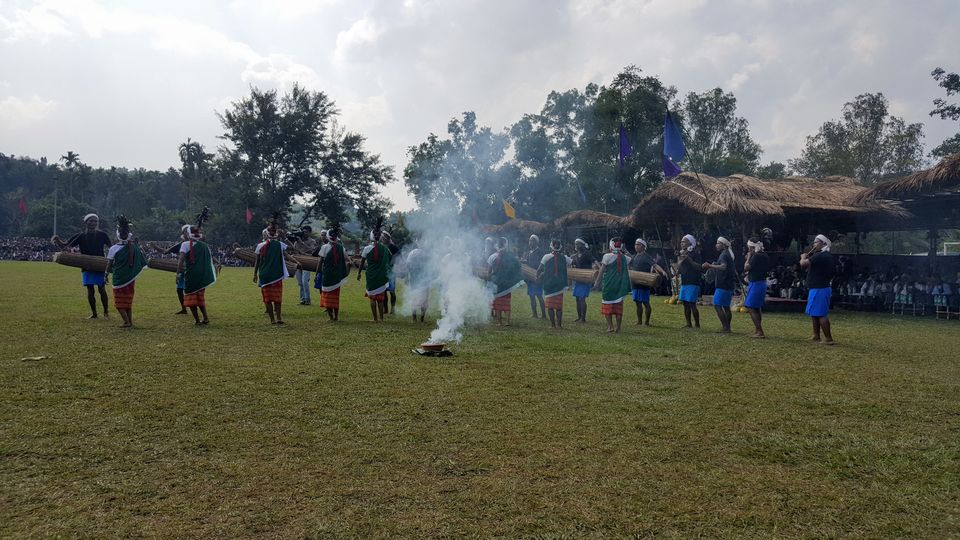 From a distance, Meghalaya is a postcard-perfect destination. And, it is. Shillong and the Khasi Hills harbour dramatic caves, crystal clear rivers, verdant scenery and unbelievable living root bridges. But, in the remote western part of the state, something entirely different awaits the few who dare to come this way.
"Be very careful as you venture into the hills," a sweets shop owner warned me.
Garo Hills is home to the Garo tribe. Various Garo outfits like Garo National Liberation Army (GNLA), United A'chik Liberation Army (UALA), A'chik Songna An'pachakgipa Kotok (ASAK) and A'chik National Liberation Army (ANLA) have been leading a fight for independence from Khasi dominated administration. Peace is somewhat making a belated entry into these fierce hills but things still remain edgy.
I visited some remote parts and conversed with the villagers. The narrative was somewhat similar to Kashmir. The villagers are least concerned about the skirmishes for independence. They are fighting their own battles against hunger, illiteracy, homelessness and unemployment. One adverse effect of the insurgency is that the state government isn't working towards developing the Garo Hills as much as other parts of the state. Poor infrastructure makes it difficult for locals to make a living.
The Garos are fiercely independent and proud people. A little bit of peace and some assistance from the state government can provide the ideal platform for development that they have been denied for decades.
During my travels throughout India, I never experienced any kind of threat or felt any fear. I realised that people live under different circumstances and therefore have different thoughts, ideas and opinions. As a traveller, we need to hear and understand all the different views that we come across.
Do you have any cultural experiences to share? Write your own travelogue and share it with millions of other travellers. And subscribe to Tripoto YouTube Channel for stunning videos.