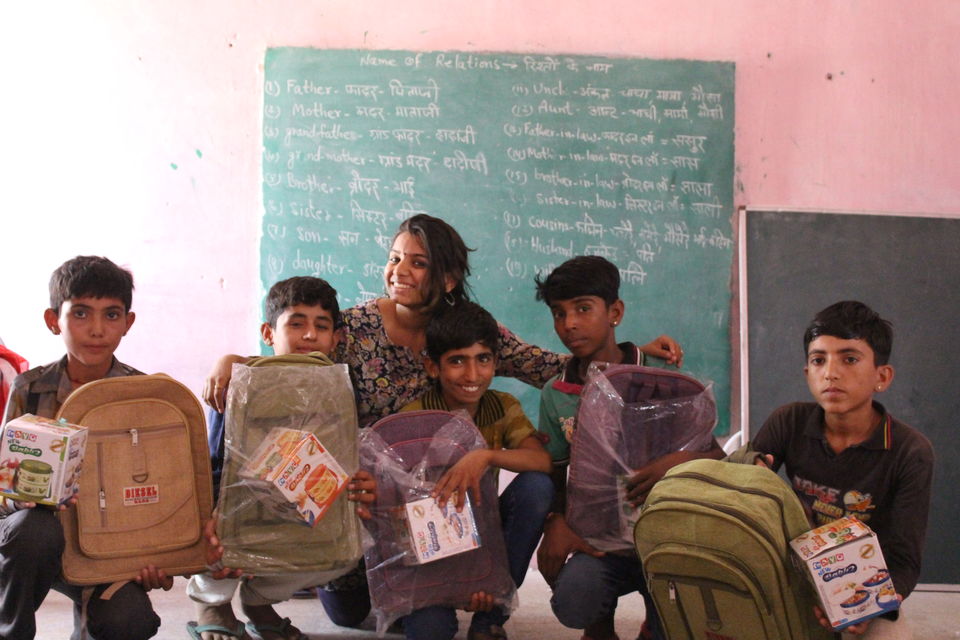 My only idea of joint family comes from my mother's anecdotes or Suraj Barjtya films. My social life being more limited than a gourmet meal, it only came as a joke to my parents when I decided to take up a month long internship in a rural village of Rajasthan.
Only after reaching Bajju* did I realize, I was supposed to live in a campus among 40 sexists and 20 suppressed creatures. The sexists were not allowed to look at female members and the suppressed wouldn't take interest if you weren't one of their brigade. My only instant friend there was a self-inviting dog, who went by the name 'Lali'. As a few days passed, it was clear that this was the last place on the earth to find like-minded people.
One of my tasks there was to teach theater to 7 refugee kids who were allotted a block next to mine, in the hostel area which generally remained dark and vacant. I had never in my life dealt with so many kids for so many hours at a stretch but only for the love of dramatics and appearing productive, I jumped at the opportunity. In the beginning, these seemingly innocent teenagers were quite afraid of me but two days later, threat translated into concern for them. for some reason, they realized that the object of threat aka me was actually dealing with a lot of 'firsts' simultaneously. Now, this is one salient feature that kids from such areas come with- they think a stranger in their vicinity is their responsibility. So, they started showing up at my door to wake me up early, call out for meals, and even to help me with my daily chores. They barged in to offer me food, leak each other's secrets, resolve their quarrels, watch a movie and tell me if my outfit of the day worked or not.
I remember how once when I had scolded little Chhattar Singh, a few minutes later he was out at the door singing my favorite song. Their presence inter-weaved in my routine so subtly that I never realized when I went on from becoming their mentor to family.
A few days after completing the marathon of performing skit in different villages, they stayed back on the campus for formalities. The exchange of conversation and surprises continued until one fine day when they suddenly barged in my room and gathered around me with their palms in my face. "Didi, naam likho! Didi, didi star.Sign banaona! Didi number likho! Mera aur aapka naam likho!" they said. The chaos went silent as Mahavir chacha (One of the humble workers on the campus) honked loudly, sitting in the jeep. "Gadi us taraf ja rahi hai, to bacho ko aj hi ghar bhej rahe hai. Mil lo main ruka hoon paanch minute", he said.
I turned around. The kids looked back in silence. I signed their little palms and they hugged me back. None of us said anything, neither did we stop looking at each other unless the jeep took them out of sight.
The campus felt more vacant that evening but not more than my heart.
I never knew, I could be so touchy about someone else's kids or that I was capable of loving strangers. Guess what...now I know that having people to look after and being looked after isn't that bad!
(Bajju * = a small village, 100 kms from Bikaner and towards Pakistan)