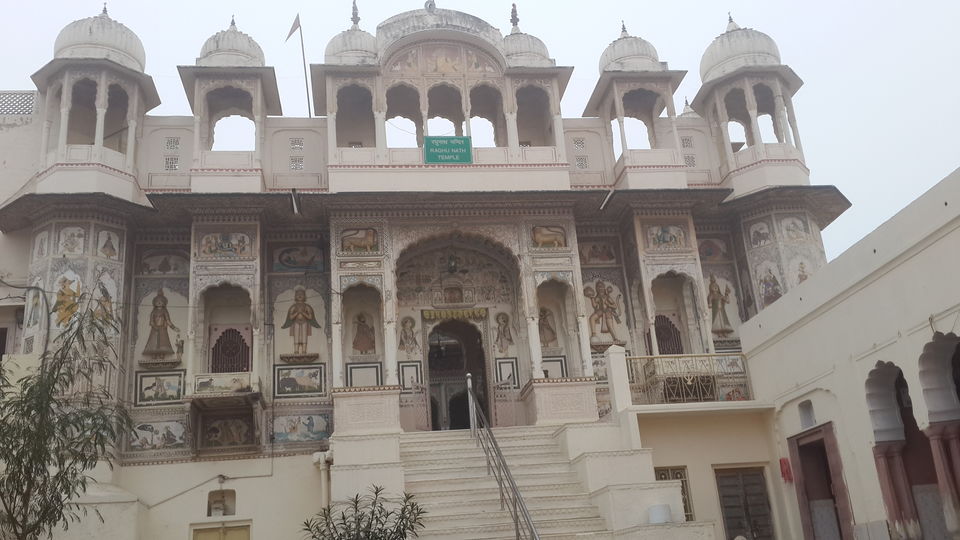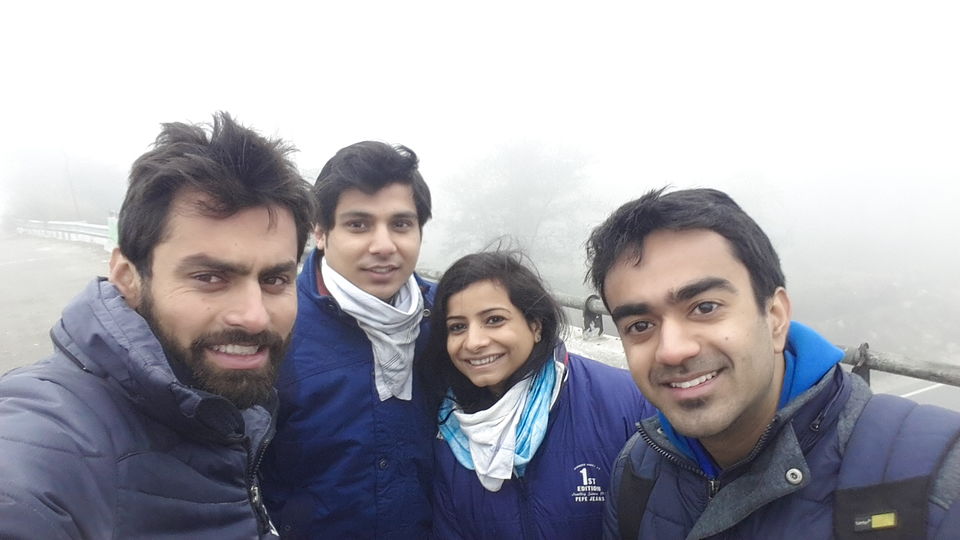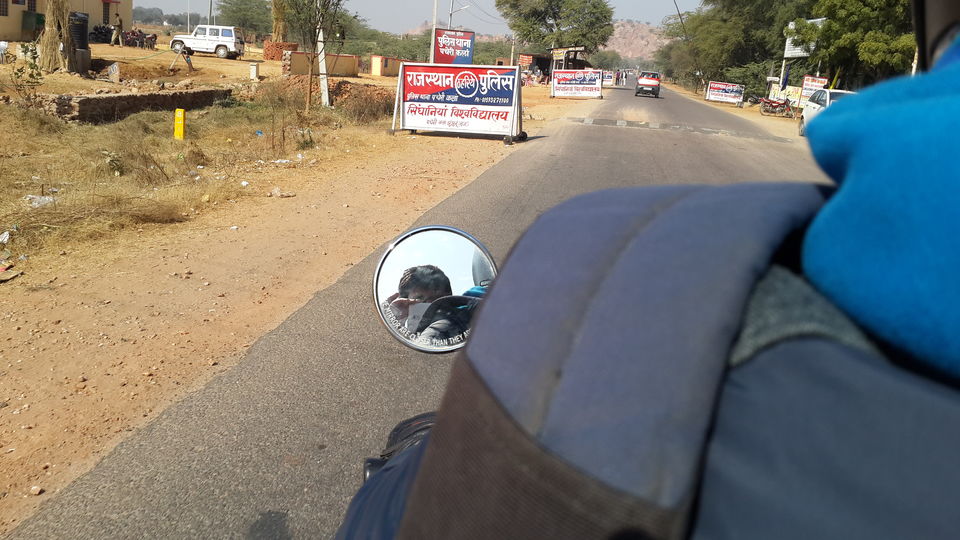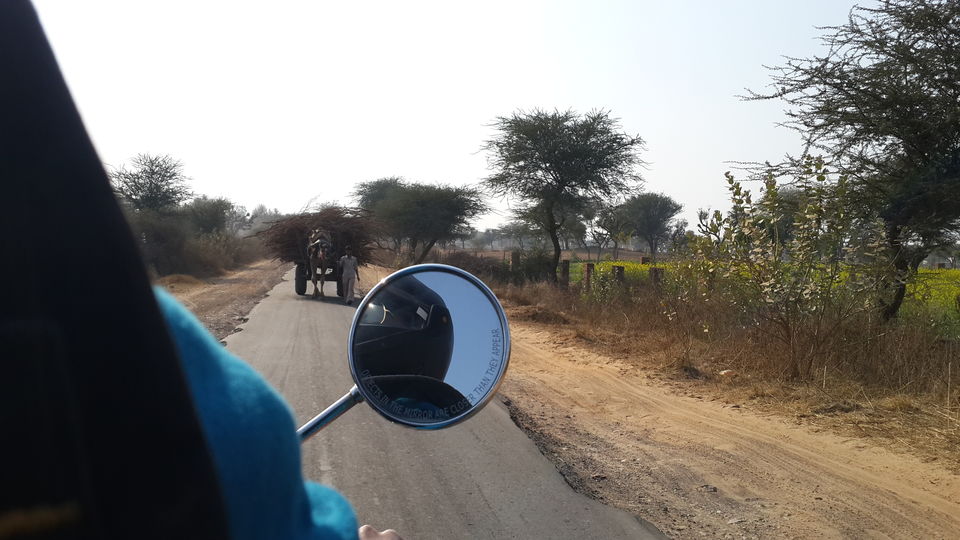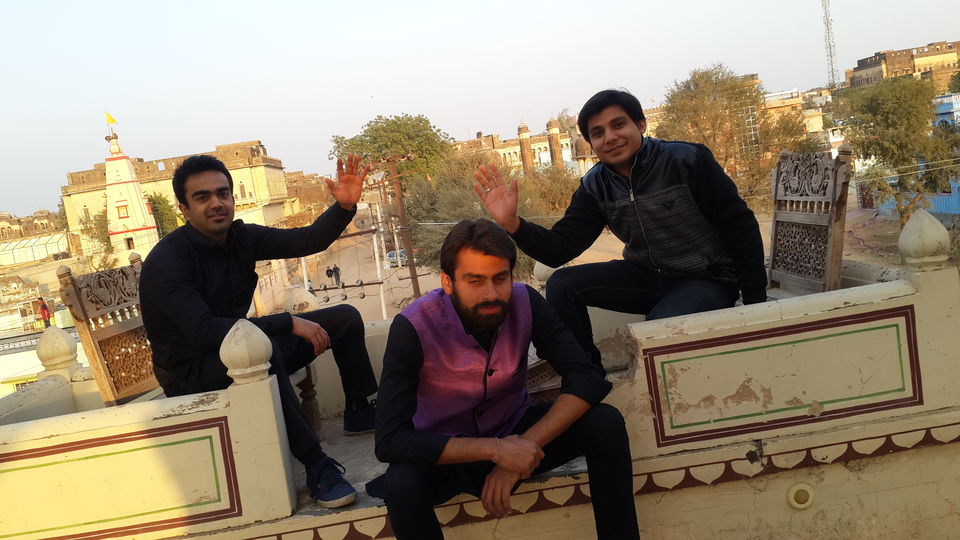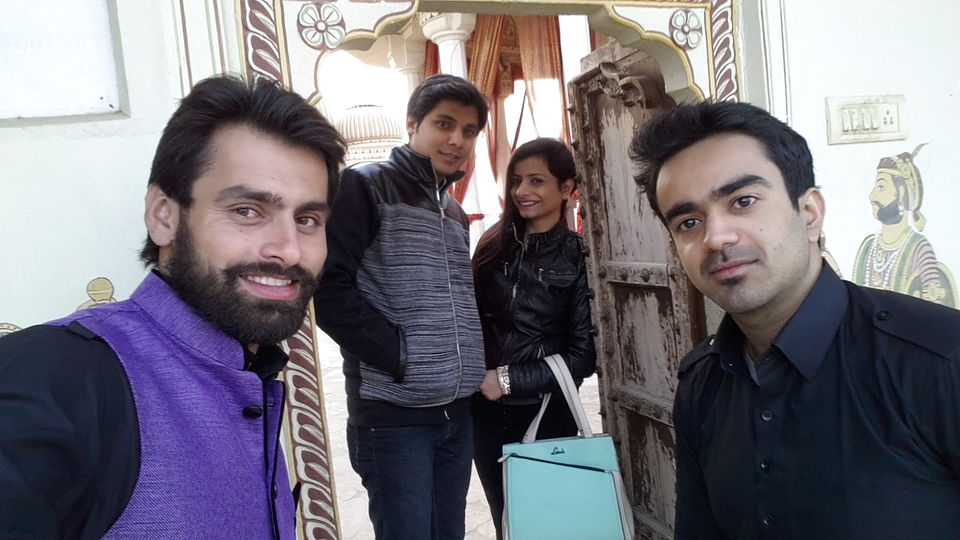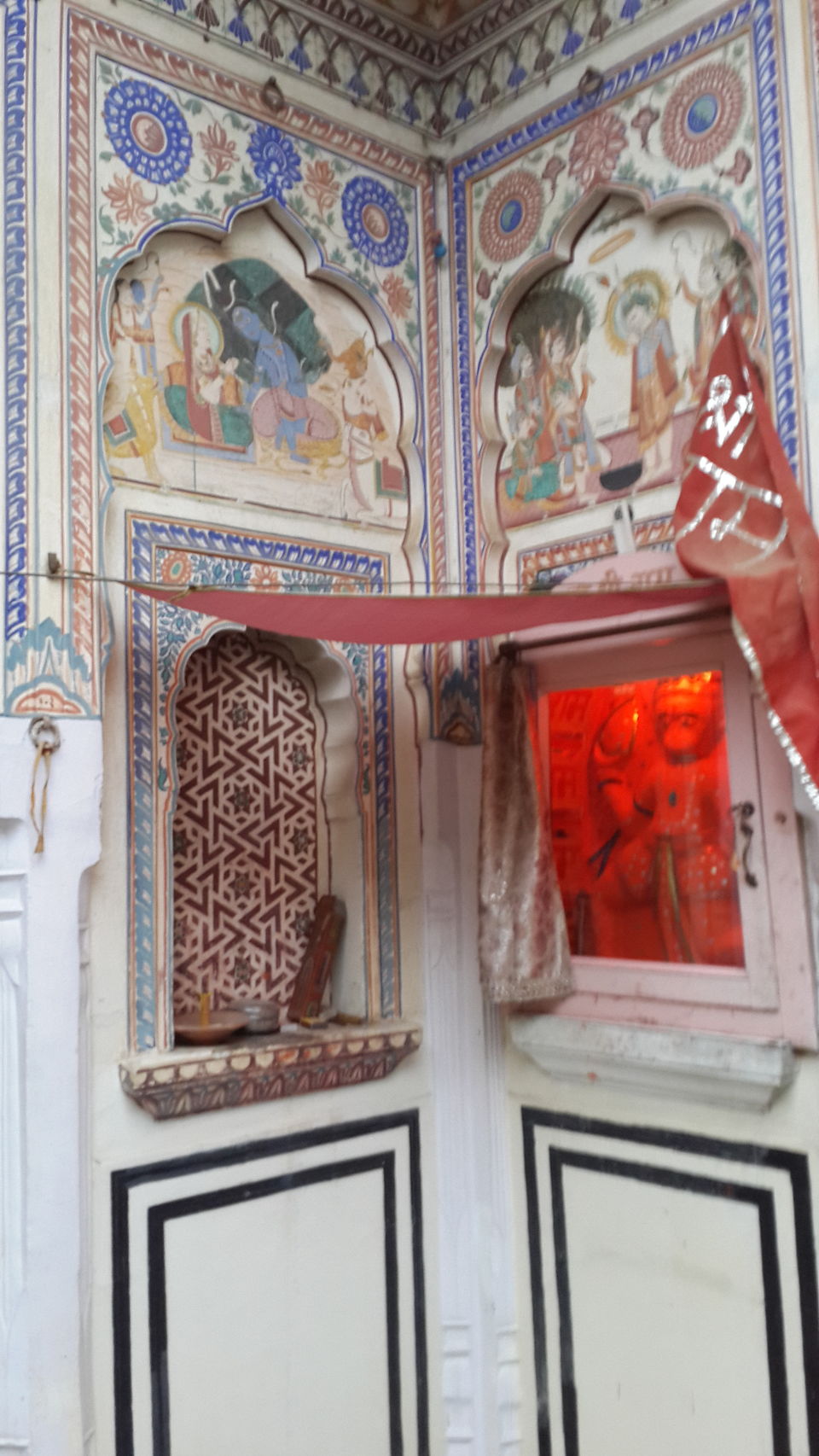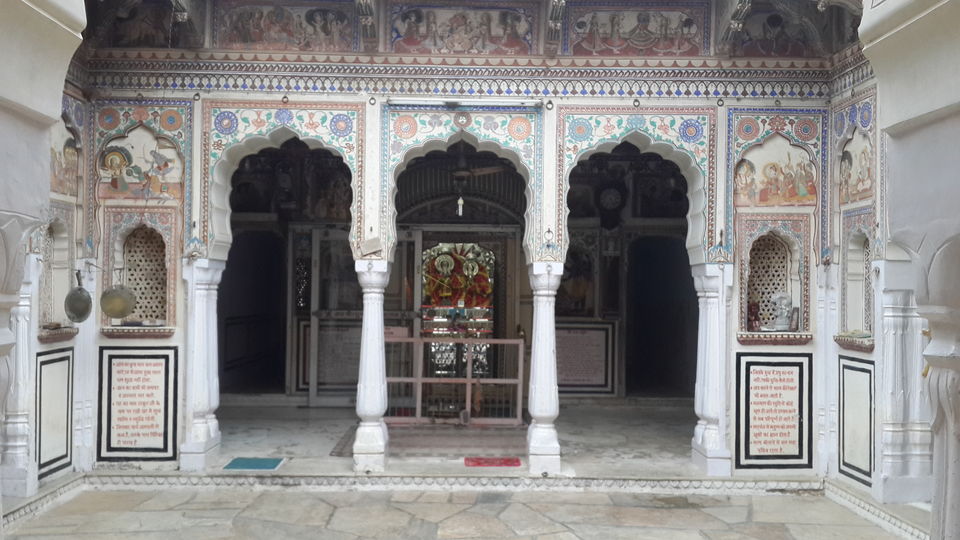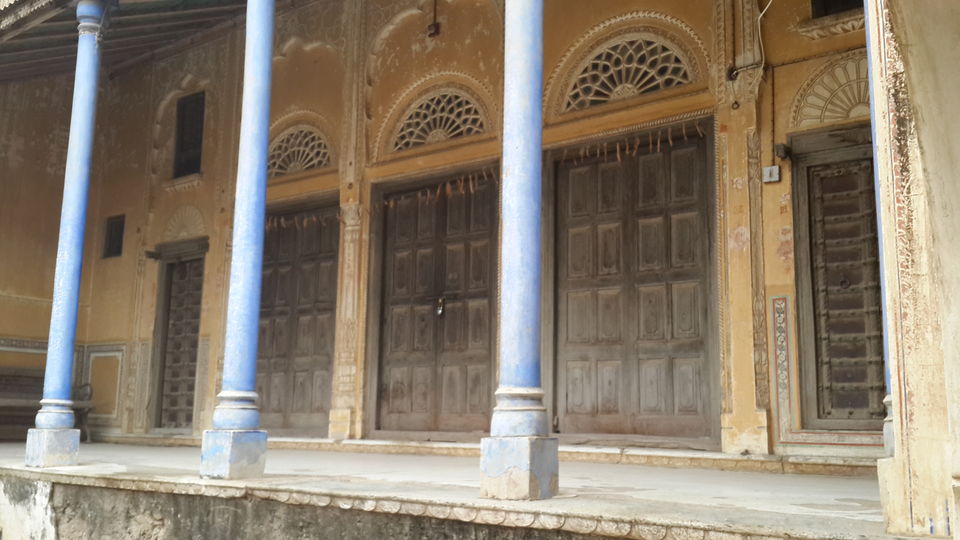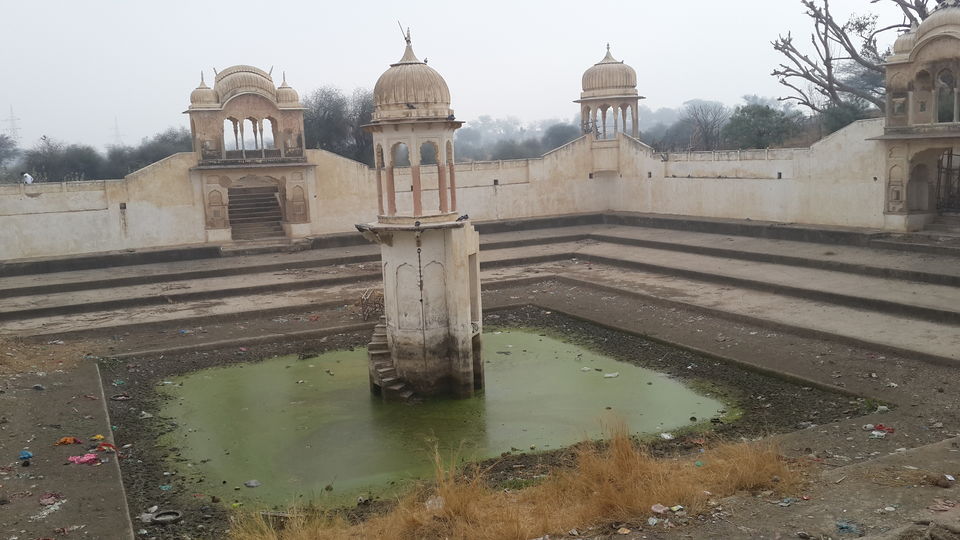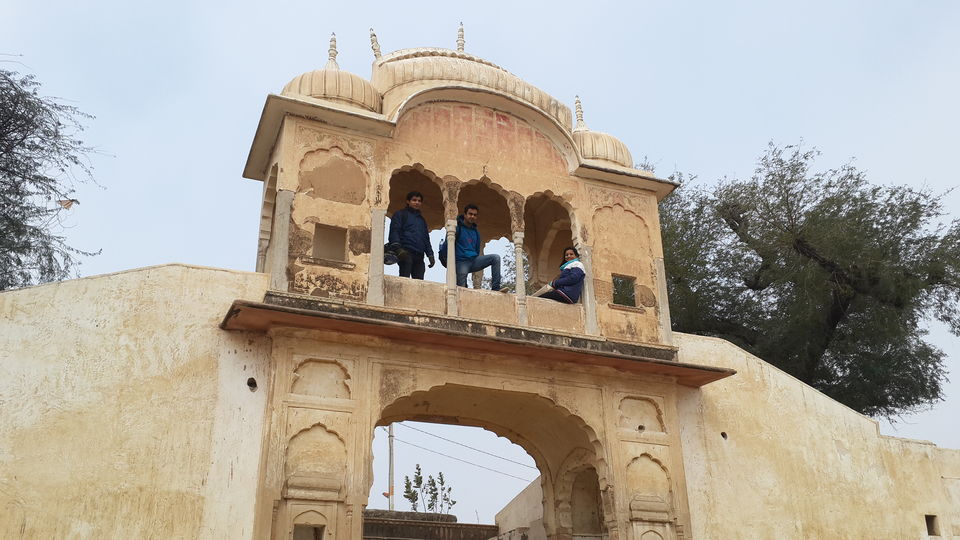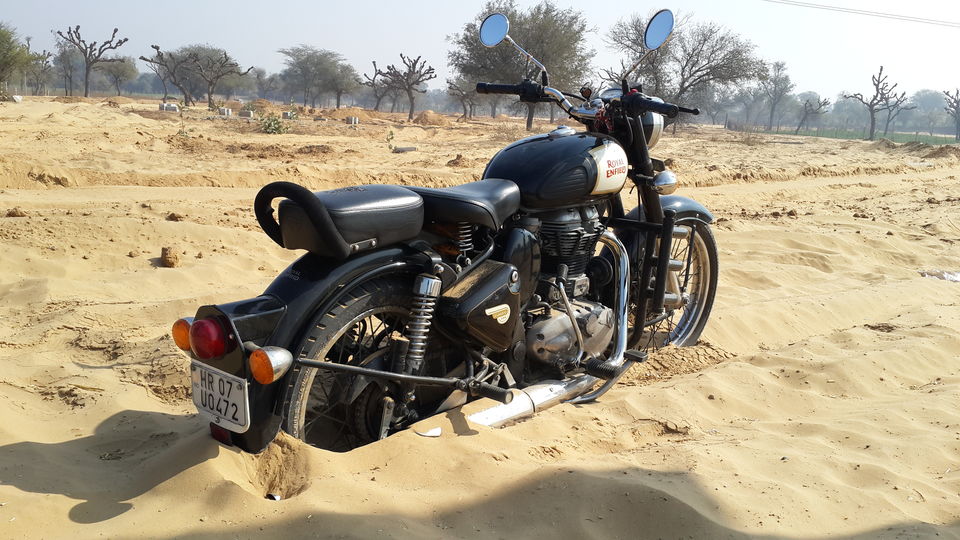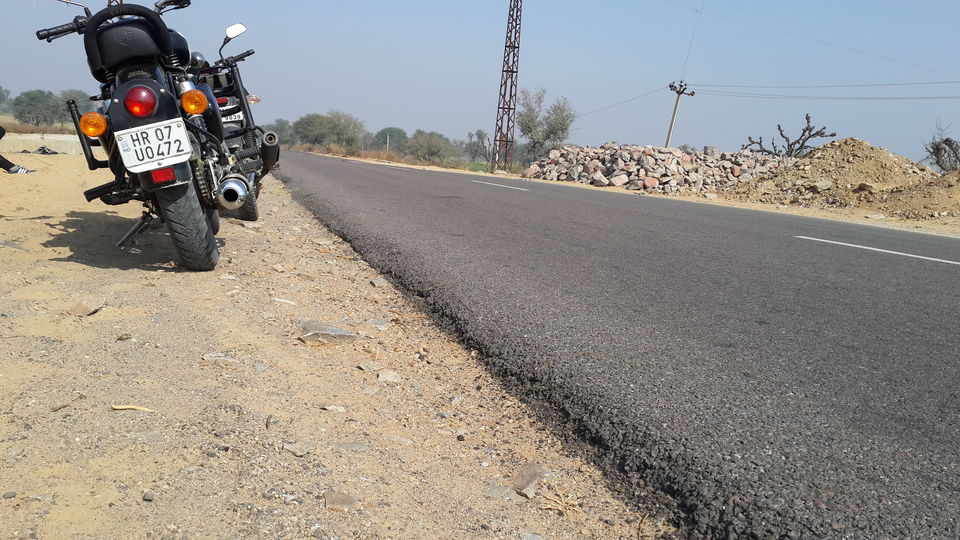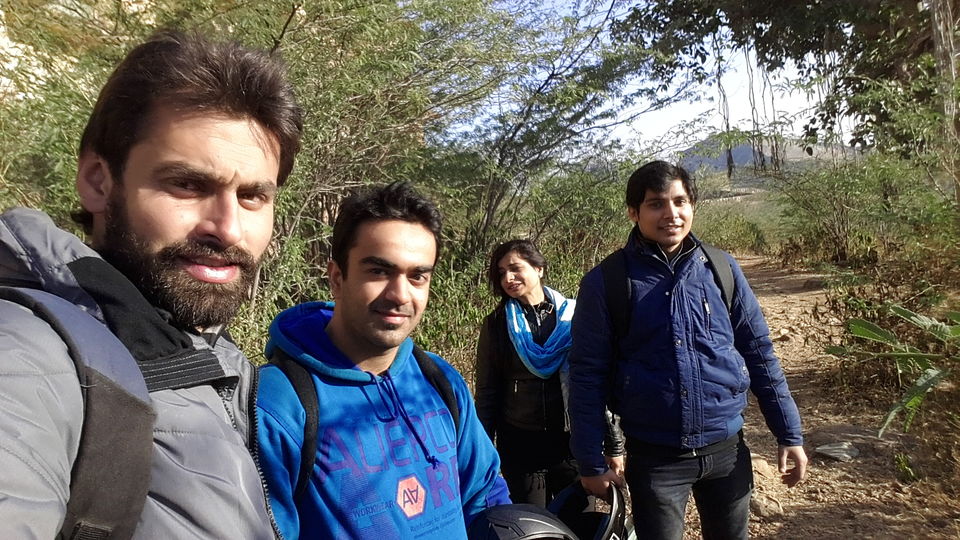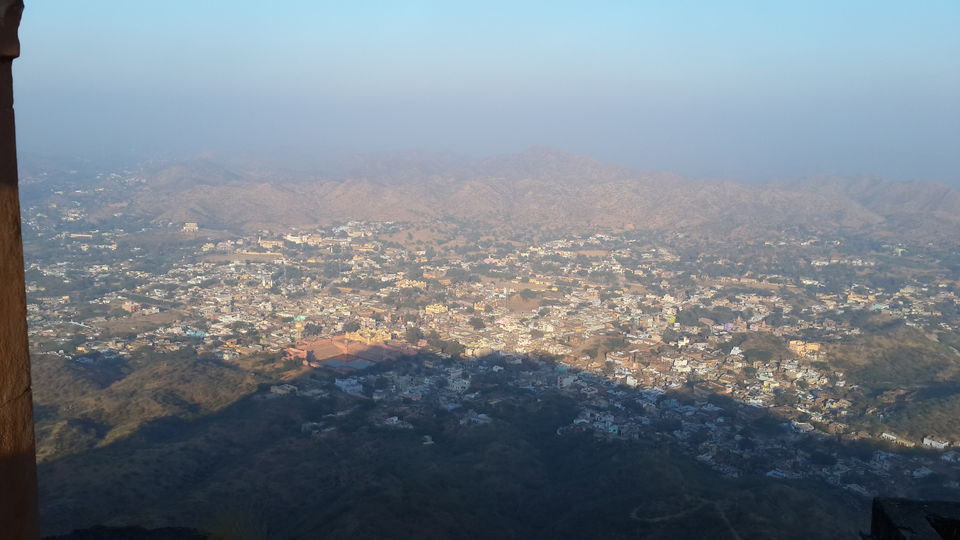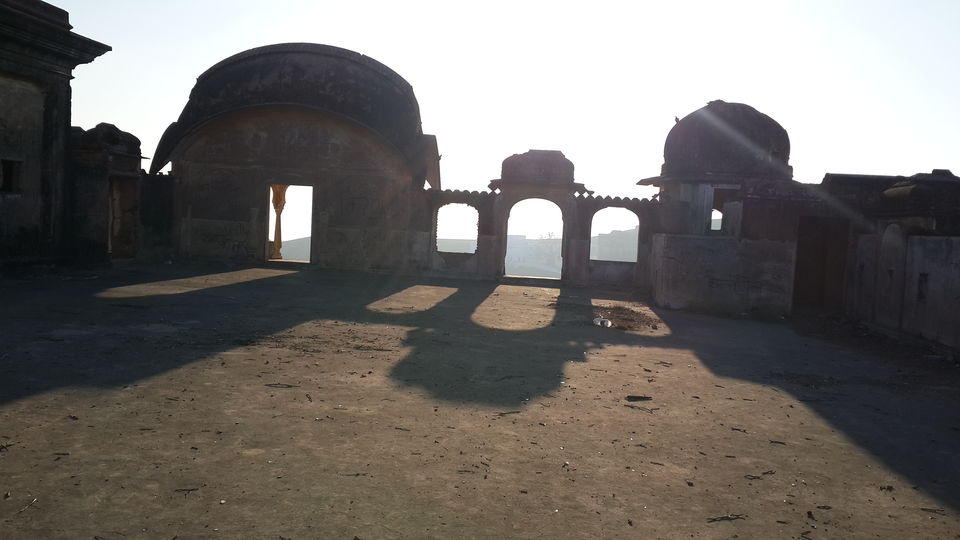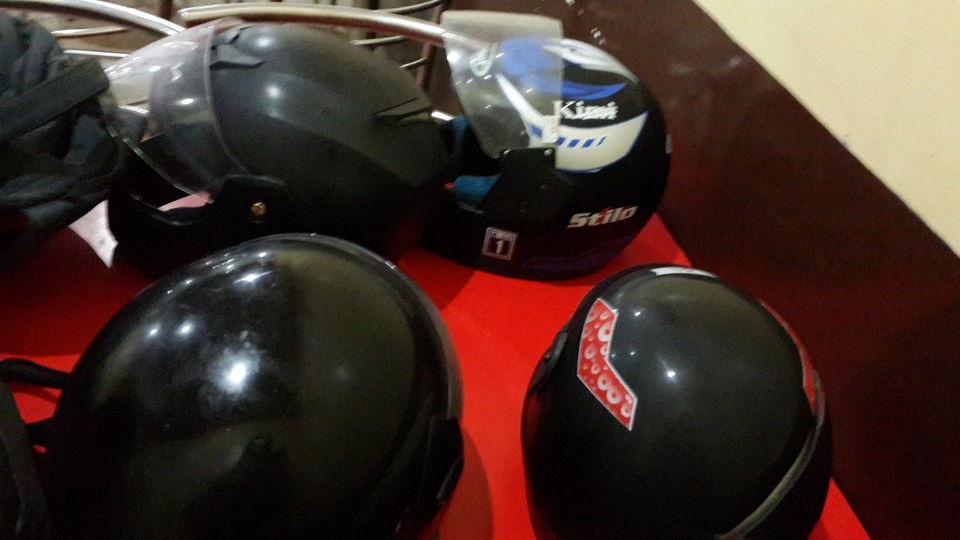 No. of people: 4
Bikes 2: Classic 350 and Pulsur 150.
Highlight of the Trip
- Route: Noida – New Delhi – Gurgaon – Rewari – Narnaul – Jhunjhun – Mandawa – Jhunjhun – Khetri – Narnaul – Barmer – Gurgaon – New Delhi – Noida
- Paintings, Havelies, Forts
- No spare part to support and no prior booking of stay.  
We left around 7 am in the morning from Noida City Centre. Foggy day and till Rewari, it was really difficult to get a speed of 50 km/h.
Breakfast – a Dhaba, between Rewari and Narnaul.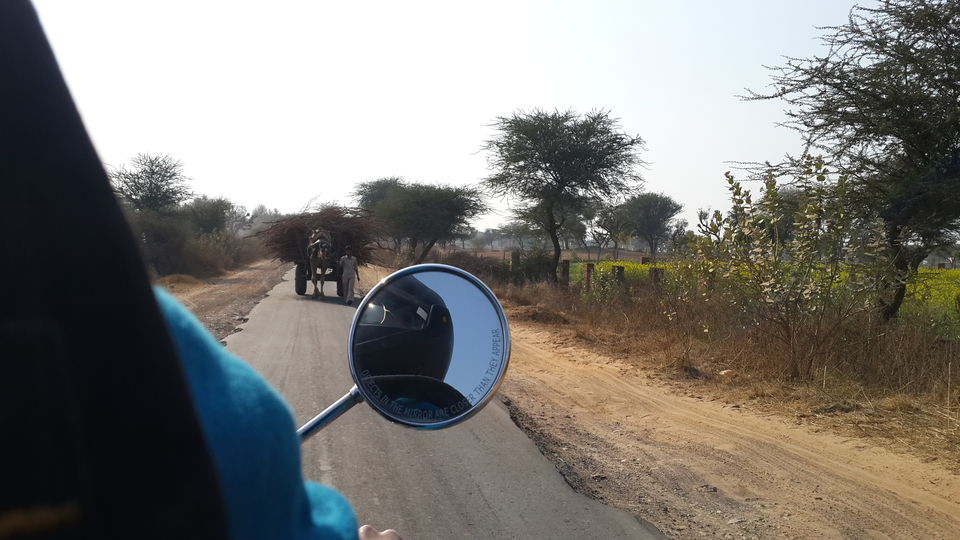 Then again we rode, till Bagar. In Bagar, I met one of my friend who is working with Parimal Foundation. And we got our free lunch here :)
Then we left for Mandawa, reached by 3:30 PM, got hotel easily.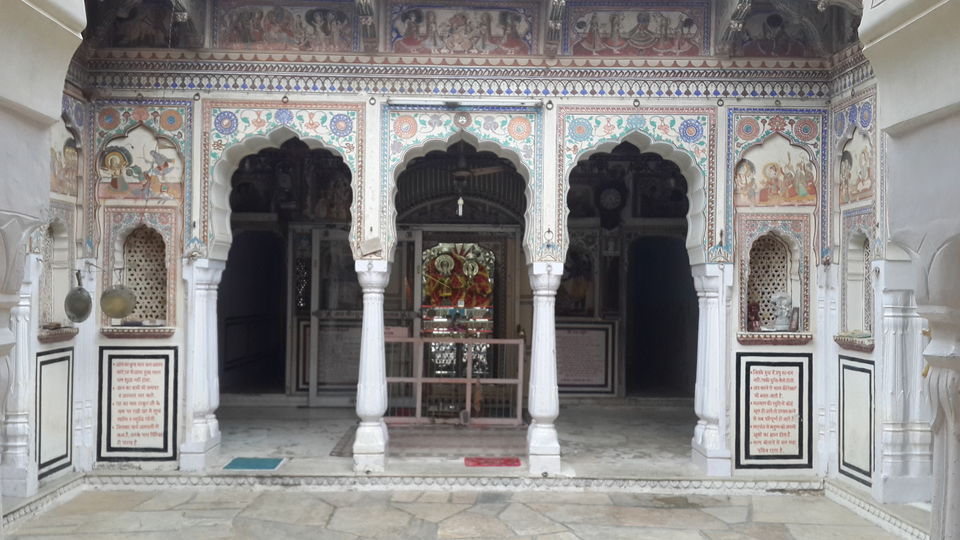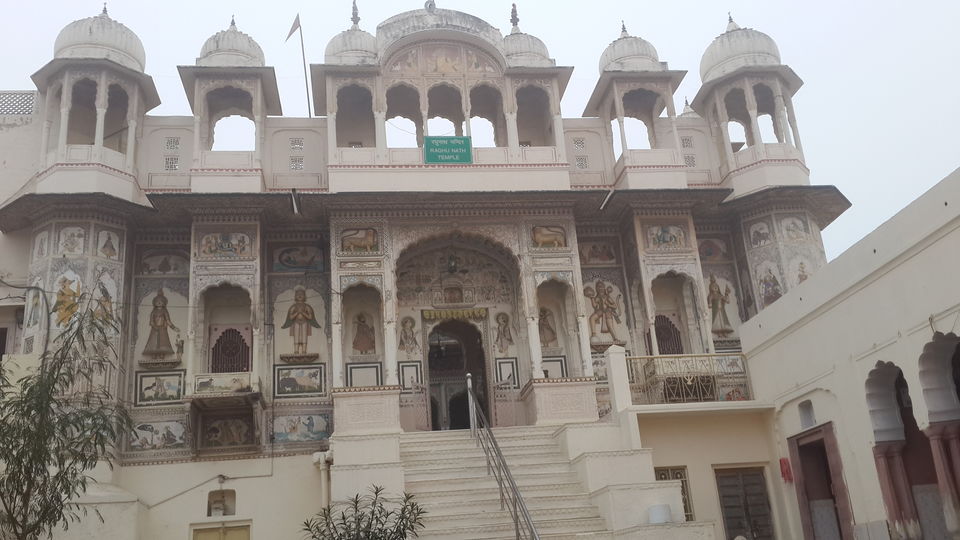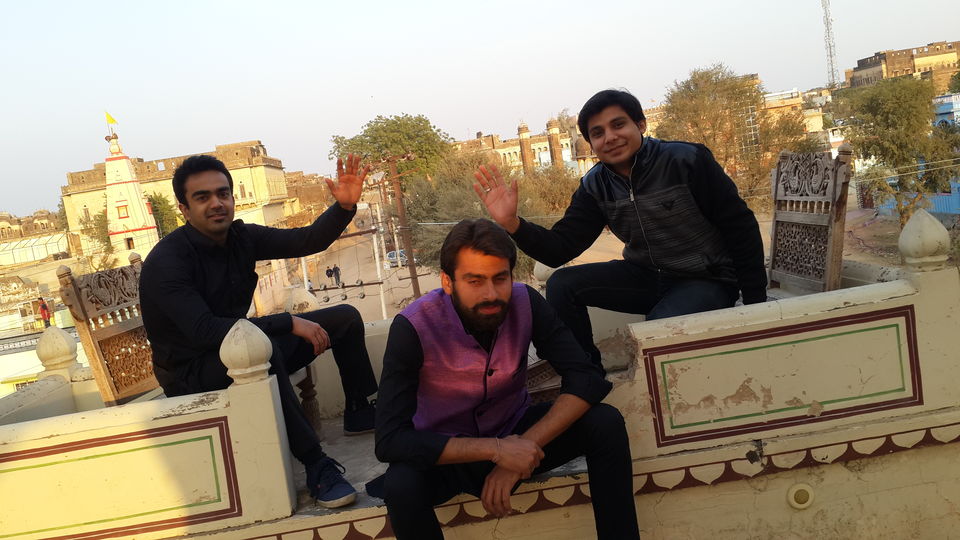 Then we walk in the streets of Mandawa, it is like a live art gallery. A no. of Havelies with paintings on it. And the town in is best known for forts and haveli. Few Havelis that should be visited are Gulab Rai Ladia Haveli, Mohal Lal Saraf Haveli, Jhunjhunwala Haveli, Murmuria Haveli, Goenka Double Haveli, Hanuman Prasad Goneka Haveli, Mandawa Fort (entry of 250 INR, which you can use for drink and food) .
Other than these Havelies, you can explore the local houses too. These are also very good. 
Locals are really nice and helpful, I got free Milk and "Bajre ki Roti" during my morning walk :)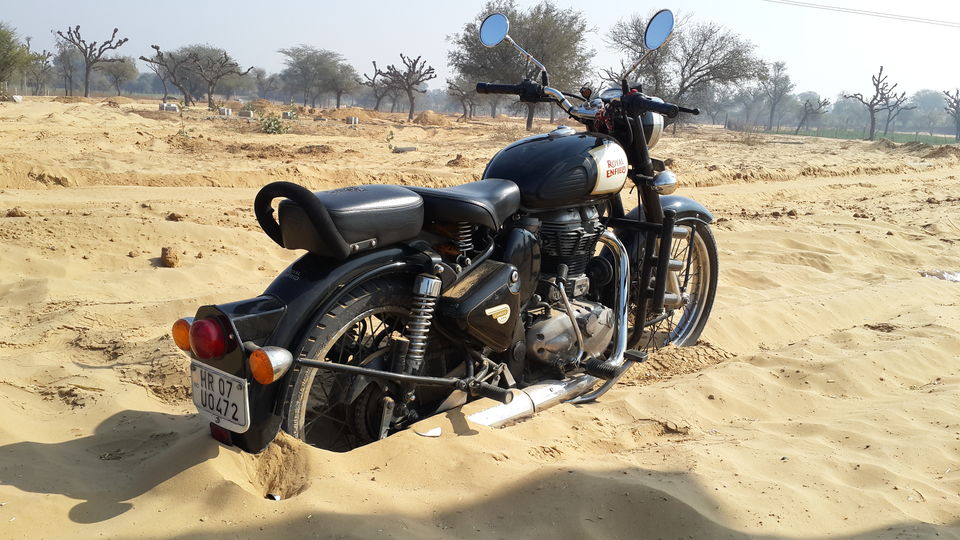 Other than this, there are small sand dunes, please don't expect much. Very few and very small, but yes you will get a feel of desert at least.
On next day, after fort, we move to Khetri. Another Small Town. There is nothing, but a very nice fort. The view from fort is really nice.
Ohh yes, I forget to mention about wells in Mandawa, you will find lots of it. 
Promod Bhai, ultimate Host.