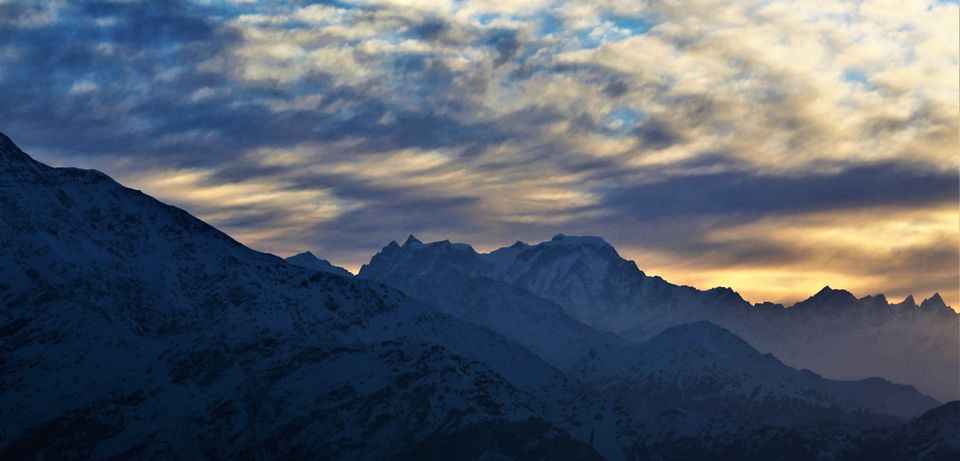 6 Reasons Why You Should Visit Valley of Flowers this Monsoon
It's the time with the sun scorching on your heads in most parts of the country, but some parts are blessed with the rain, calling for you to witness those majestic places. Yes, it is THE VALLEY OF FLOWERS in Uttarakhand and I bet you haven't seen anything as beautiful as this. The water droplets on the beautiful multi-coloured petals everywhere await you. If this is not enough, here are 6 more reasons why you should trek to the Valley of Flowers:
1) Surreal View: You have been having a treat for your tongue, stomach all your life; let your Eyes have a treat this summer. The view with as many colours as you can imagine will pertain in your memory and give you the jolliest feelings ever. The variety of flowers also offers fragrance better than any of your imported Deodorants/perfumes.
2) High but Easy: Been dreaming of scoring high with less effort? Sounds Difficult. But here, in this very trek you go to an altitude as high as 3650m with fewer efforts, walking on a gradual slope and a raw path. The fellow trekkers will be hospitable enough to keep you motivated, if by any chance you lose hope.
3) Your chance to become the Centre of Attraction: Smartphone or a DSLR; amateur or a professional photographer; the moments captured in your devices are going to make you a super hero for the many days to come. People will be around trying to sneak into your picture gallery and of course, they will be all ears to every word you speak, for now you have tales as good as fairy tales.
4) Spirituality is fair: With Gurudwara Shri Hemkund Sahib just a little away from you, you have all the chances to seek blessings with just a day extra. And don't forget to grab the tasty langar from the Shrine, and take a dip in the freezing cold water. Disclaimer: The view from the top might seem fictional.
5) Lose yourself in the lap of Himalayas: While walking on the steep hill, you also get to surround yourself with the mighty Himalayan peaks from all four sides. To add to the cake, you also surpass waterfalls enroute Valley of flowers, only the sound of which can drench all your fatigue. You also get a fascinating glimpse of high Himalayan peaks such as Hathi Parbat, Neelkanth, Ghori Parbat, and Rataban.
6) Perfect Weather: With rain giving birth to lush green environment, and evoking the wildlife to come out, it is your chance to witness the natural surroundings at its best. Even the temperature would be mild, giving you a perfect escape from the heat.
Well, now that you've made up your mind, head on over to the Renok Adventures website to book an adventure with them.
Valley of Flowers Trek & other similar treks are organized by Renok Adventures (www.renokadventures.com)
Facebook: https://www.facebook.com/renokadventures/
Instagram: https://www.instagram.com/renok.adventures/