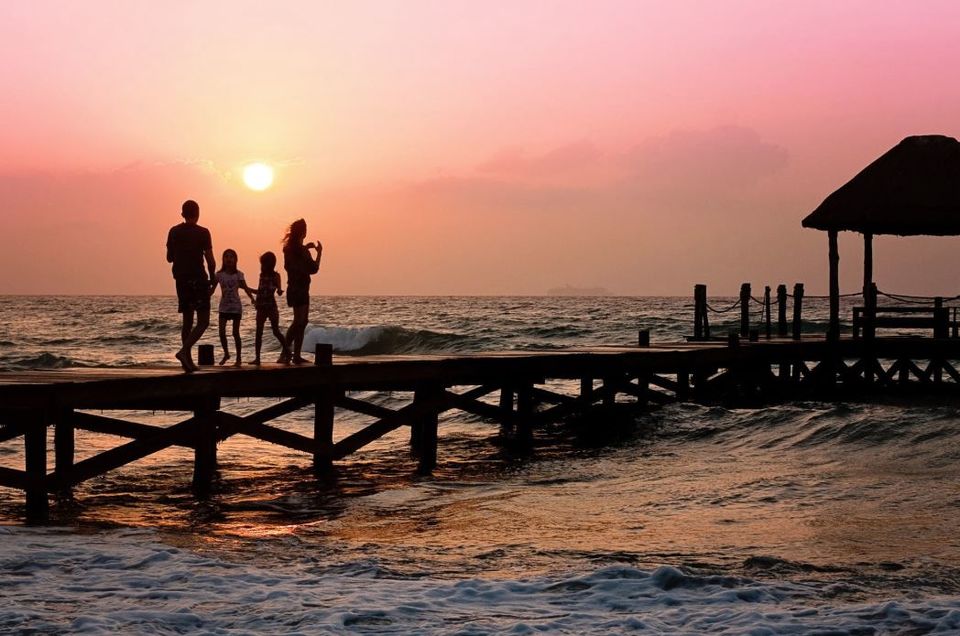 What single activity has the ability to develop your child's brain, to improve your child's physical and mental health, and to broaden his/her horizons? If you answered, "family vacation," you'd be right.
It turns out that the trip to Disneyland or that road trip to the ghost town 50 miles from your house does your family good. If you're looking for your next summer family vacation destinations, here are four to get you started.
Washington, DC
Washington, D.C. is a must-do trip for families. With historical and political attractions, like the White House, the Jefferson Memorial, and the Lincoln Memorial, not to mention all those collections in the various Smithsonian Museums around the city, it's easy to see why. A trip to D.C. could include a look at a 65 million-year-old dinosaur skeleton, a tour of the White House, and a stop at one of the Capitol's delicious restaurants.
Sunriver Resort, Sunriver, Oregon
For the family that loves to get outside, few vacations have more to offer than Sunriver Resort in Sunriver, Oregon. The resort gives visitors to sports, like water tubing, horseback riding, hiking, and golf as reasons to go. Aside from this, the resort has plenty of restaurants, which allow even the most reluctant eaters to find something they like after a day on the trail or in the water.
Elephant Watch Camp, Nairobi, Kenya
Who hasn't fantasized about taking an African safari at least once in their life? For those who have, Nairobi, Kenya has plenty to offer. Walks with Samburu warriors, elephant sightings, and camel treks count as just some of the reasons to take your brood to Elephant Watch Camp, the place where all this excitement takes place. The reserve is 70-square miles, which means that your family has access to one very large, yet self-contained adventure if you all take this trip.
Take a Road Trip to Anywhere
If you're wondering why you might take a road trip instead of fly somewhere, there are some pretty compelling reasons why you should take a road trip. Kids who take road trips learn about the geography of the places they're traveling to, can explore and use their imaginations, and develop patience. Additionally, since road trips are typically within the same country as your home, finding and learning the history of your destination can be easy. After you do this, feeling a connection to your homeland is simple.
You can also add to the educational quality by teaching your kids to read maps. Seeing the progression of your trip can also help cut down on the "Are we there yet?" questions. Road trips can also provide opportunities to talk to each other and just enjoy the presence of one another.
Family vacations give you and your family a chance to connect and unwind. They also offer cultural and physical stimulation, which benefits you and your children's health. All family vacations have something to offer from the road trip to the safari. Whether you want your kids to learn a new language or to practice their map-reading skills, you'll find what you're looking for if you take a trip together. So make those reservations, book your flights, and get your car repairs taken care of. All that adventure is good for the whole family!