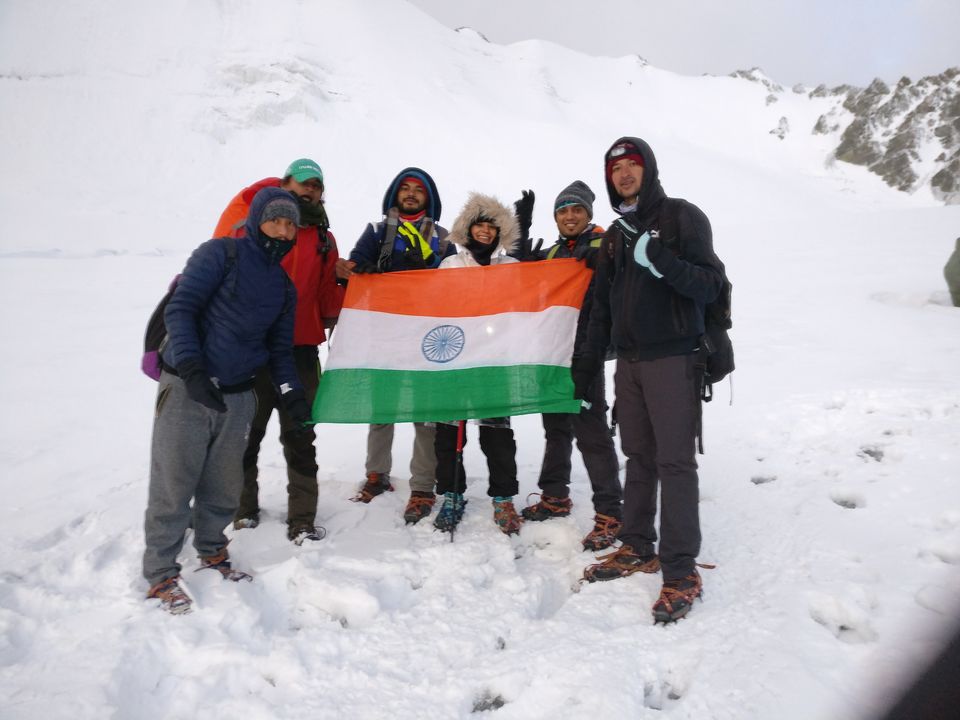 My Story:
Few months back....I read it Online... We are looking for "Trek Leaders"… Being an active trekker I was aware about the word "Trek" and born to a father who is serving and leading the nation from many decades I didn't take much time to understand word "Leader"… Out of curiosity, I applied for it…!! Few days later I received an email saying "You have been shortlisted for further rounds of interview to become a trek leader"…!!
From other sources I got to know that 200+ candidates had applied for the same and 29 have been shortlisted for further interview process. After 2 rounds of grilling interview (Group discussion and PI) and 45 "situation reaction test" there were 7 of us who made it to becoming "Trek Leaders"...!!
By no way, I wanted to quit my stable corporate job… hence chose trek leading as part time option. After 2 days of basic training I started leading treks during weekends and on holidays.
It has just been a few months since I started my journey and have led around hundreds of trekkers so far… I get an opportunity to meet new people every weekend who directly or indirectly teach me a lot… It has transformed me from a young boy to a responsible leader… It has taught me to be humble, calm and respectful of others. !! It has given me a platform to stand in front of a group and deliver speeches...!! This indirectly gives me courage to do better in my corporate job and become more responsible...!!
My parents and best friends keep asking me why I chose to live a tough life during weekends and holidays after 5 hectic days in corporate cubicle...!!
My answer remains the same- This is my passion and I love it. I know mountains and adventures are not at all predictable… they both require a man with stamina, guts and a lot of courage...!!!
For the Readers/ New Trekkers:
Who is a trek leader???
When a Major (an army officer) goes for war he ensures the safety of his soldiers. In the same way a trek leader is the one who ensures the safety of trekkers. He is the one who puts his dedicated effort to bring the best days of trekkers life that can be cherished for entire life.
Skills of trek leader:
With natural leadership, knowledge of safety skills, management competency, interpersonal skills, they are the ones who know mountains very well and can carry out a rescue single handed. They are not only good listeners, they are also a good story teller. They meet strangers all the time who have an impact and leave some story for them. They are not doctors by education but most of the trek leaders are certified first aid professionals and hold good knowledge about medicines.
Dos and don'ts:
• My personal experience, several times I found trekkers asking trek leader to carry their bag and other stuff. Please avoid doing same. They are leaders who is meant to lead event, treks and trekkers.
• Love can happen anywhere and obviously with person who has stamina, leadership and courage. They are smart and they know their responsibilities and importance. Still in such cases make sure you connect with him/her offline after trek.
• While trekking to Himalayas, I found few of the trekkers appreciating trek leaders with money. Avoid it. Most of the trek leaders do it for passion. They are happy with what they earn. Appreciate them with your words. Invite them once for dinner if you reside in same city. Meet them next time if you visit same place. They are people who can be your friends for lifetime.
"God Bless Trek leaders"
You can also read my blogs/articles and experiences at www.leadbhardwaj.blogspot.com