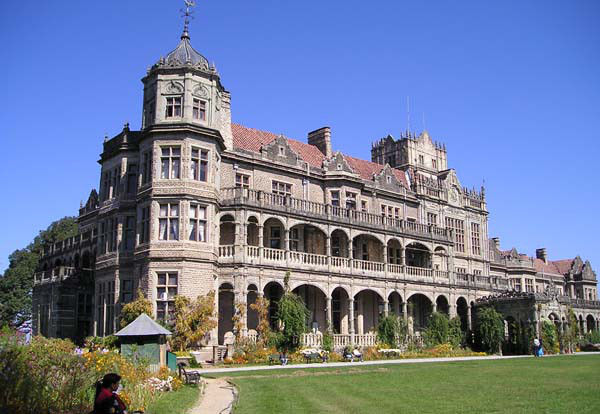 Shimla is popularly known as "Captial of Hills". It was "Summer Capital Of India" during colonial times. It is an ideal holiday destination. You can visit Shimla throughout the year, but winter is the perfect time to enjoy the real beauty of the capital. Shimla not only serves as a hill station of the North India, but its also serves as the place for spending fun and thrill-filled time during vacations.
Shimla is not only known for the scenic beauty of the hills and the nature, but it has numerous options for things to do in Shimla.
Here are some of the interesting things to do in Shimla that you can do and enjoy during your vacations:
If you are planning to visit here during winters then you can enjoy snow sports and it is one of the finest destinations during winters. Kufri is the place 14 kilometres ahead from Shimla is known as winter sports capital of Shimla. Visitors can enjoy many snow games like ice skating, roller skating and skiing with their family and life partner.
One of the another interesting thing that you can do here is climbing the Taradevi. It is a temple of goddess Tara Devi and the temple is named on her name. It is an ancient temple situated on the hill top. People reach there by climbing the hill and when they reach on the top of the hill they find spiritual peace and natural beauty of the place. It is a picnic spot also because of its scenic beauty and dense forest.
You can also enjoy activities like hiking or walking along the woods hiking, bird-watching, sunset-watching or simply taking an indolent walk by the woods & orchards.
if you are a daring personality and loves to have a thrill in your life then you must try paragliding in the hills of Shimla at Narkanda. You can enjoy paragliding during summer only. It is a place that is still remained unexplored by the mainstream of people.
If your hobby is shopping then you can do a lot of shopping in Shimla. It is a place where you can buy superior quality of woollen clothes and sweaters. You can do shopping from the Mall road or the Lakkar Bazaar both are the famous shopping spots for locals and the visitors both. Here you will find many shops of different items such as clothes, ornaments, shoes, handicrafts etc..
 One of the exciting things to do in Shimla is clicking photos with your life partner or even with kids wearing traditional Himachal clothes and ornaments. You will easily find many local photographers on Ridge and the Mall Road and they also provide the clothes on the rental basis for clicking photos in different poses.
It is a hill station that has so many things to do in Shimla, that make it one of the most popular visitors spots in India. It is a travel destination that has everything to serve from mesmerizing views to fun filled activities to perform. It is a place that gives you complete glimpse of hills, snow, rich culture of Himachal and local rituals.