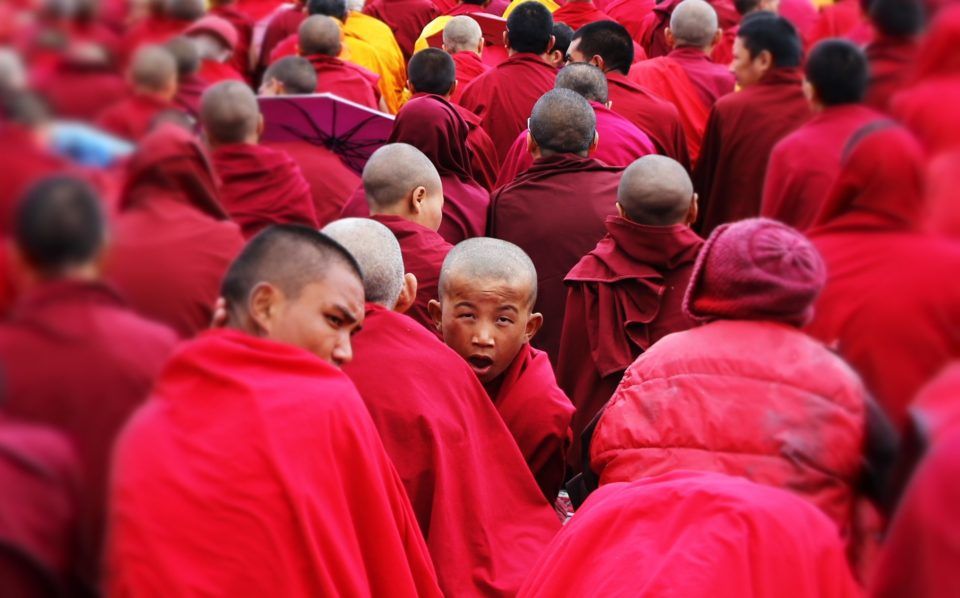 This place is a must for all those seeking peace and calm. Climb to this peaceful land of monks and Buddha, and find your Self at the Thikse Monastery. 18kms away from Leh, once here, you'd come face to face with a gold plated statue of the Maitreya Buddha (the future Buddha).
Located at the top of the hill, the spiritual vibrations can be felt from a distance. Out of excitement, you might start your ascent to the top by climbing more than 100 steps but there is a motorable road around the other way of the Monastery, which will take you right at its doorstep. So choice is yours, climb up or just drive up to serenity!
At the Monastery, the painting and architecture is so fascinating. The 40-feet-high statue of Buddha covering almost two floors will just spellbind you and in the next moment, you'll find yourself soaking in the serenity around.
The Thiksey Monastery is 12-storeys high, has 10 temples, an assembly hall, and a nunnery. It is home to 120 monks. The morning prayers are so soulful and powerful; it's blissful to be a part of these sacred mornings.
Come and experience nirvana in the largest gompa of Ladakh.
When to Visit:
May and September
Attractions:
The architecture and paintings in the main assembly hall. Tara temple of Goddess Tara and her 21 images placed in glass-covered wooden shelves.
The Monastery also has a collection of medieval swords besides the idols, chortens, wall paintings and thankas. One can also visit the Nyarma Monastery, which is located a few kms away from Thikse.