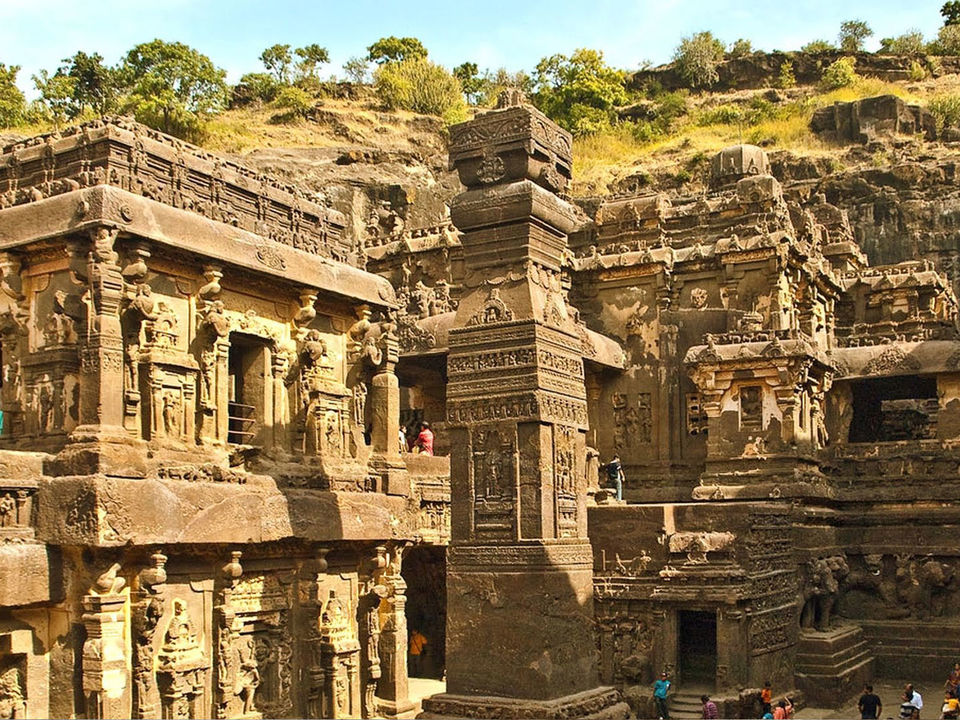 This getaway, an easy break from Mumbai, is a must-do for anyone who enjoys rambling about historical sites and appreciates ancient art and architecture. Ellora is a treat for heritage lovers and will take your breath away with its grace and beauty. The famous caves, now a UNESCO heritage site, lie on the outskirt of Aurangabad and make for a weekend of exploring the past. These caves, 34 of them, date from the 5th to the 11th centuries and are a captivating collection of Buddhist, Hindu and Jain structures.
These include monasteries, prayer halls and multi-tiered structures that boggle the mind. Serene Buddha statues are set in the Buddhist caves, while tales from the Mahabharata and Ramayana are the intricate carvings in the Hindu caves. Among these, the Kailasa caves in particularly wondrous and you cloud easily spend several hours exploring its beauty. Wander about these exquisitely crafted spaces, stopping for closer look at fascinating detail, take photographs or simply sit quietly, marvelling at the artistry and aesthetics of generations past.
There are guides aplenty here, but you could also tour the caves at your own pace. Since Aurangabad will be your base for exploring, use the opportunity to explore the city, which still reveals glimpses of its hoary past as well as its Mughal influences. Sites here include the Bibi ka Maqbara, also known as the Taj of the Deccan, and a 17th-century watermill. You could also spend a few pleasant hours at the Salim Ali Lake and Bird Sanctuary, named after the famous ornithologist.
Getting There: You could drive from Mumbai to Aurangabad, a distance of 300-plus km which will take you about six hours. Aurangabad is also connected by air.
Stay: We recommend staying in Aurangabad, which has more accommodation options. There are hotels for various budgets, and for a bit of luxury you could check in at the Vivanta by Taj, Aurangabad.
Shopping: Aurangabad's textiles and weaving techniques are famous. Shop for Paithani sarees or a prized handwoven Himroo Shawl.