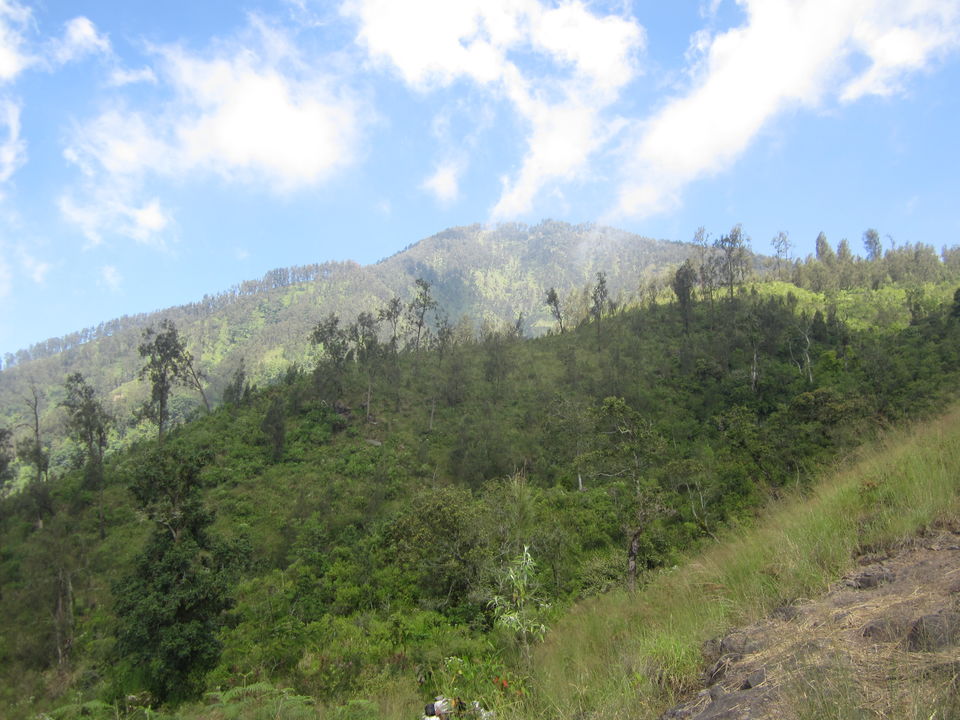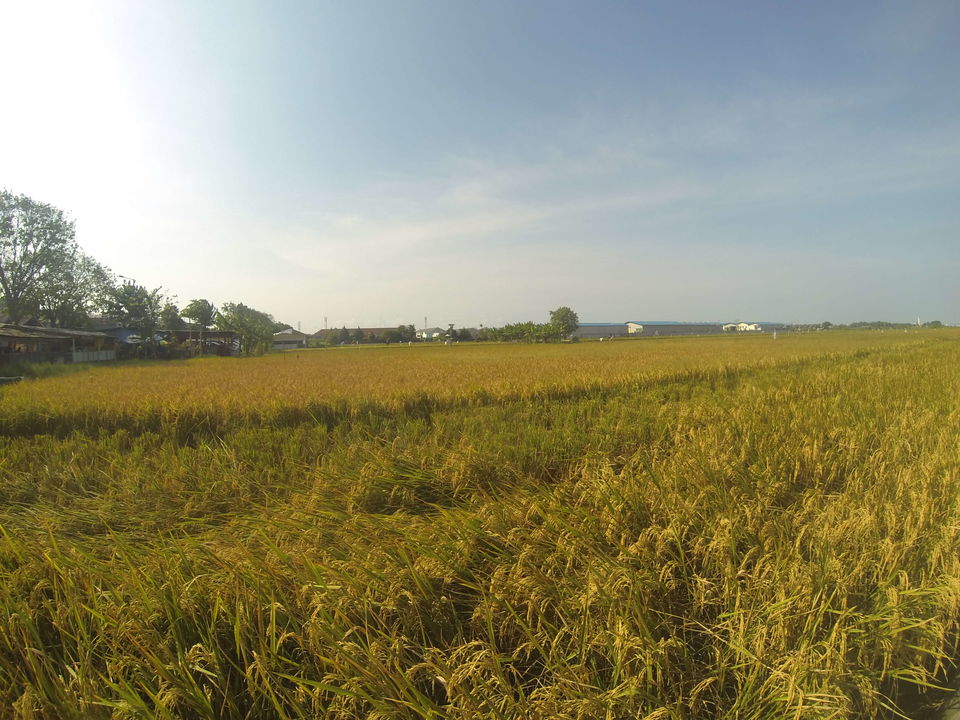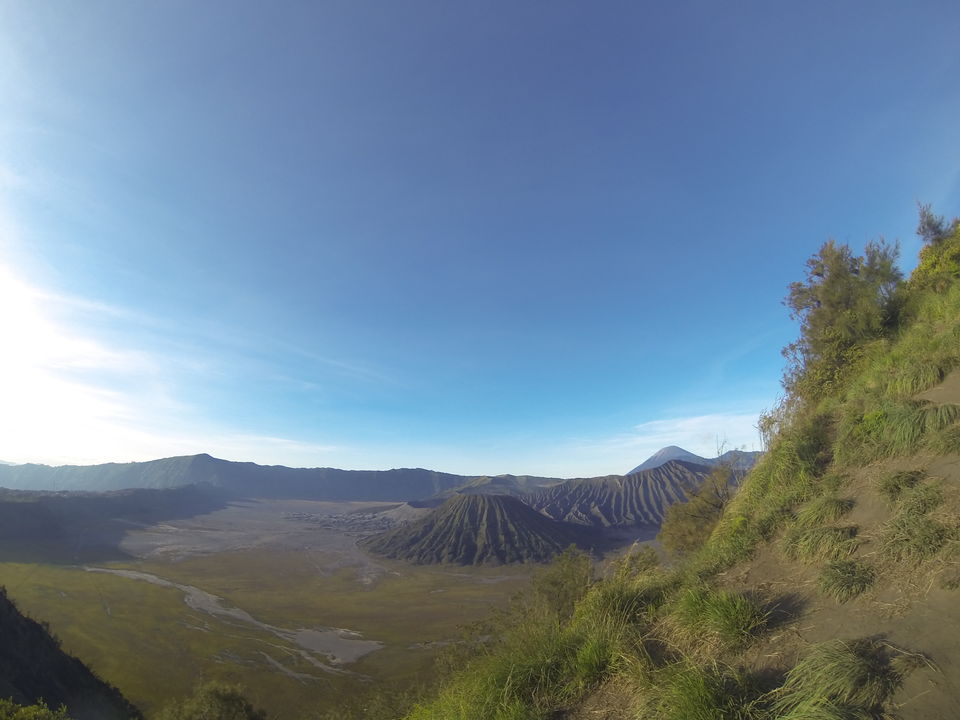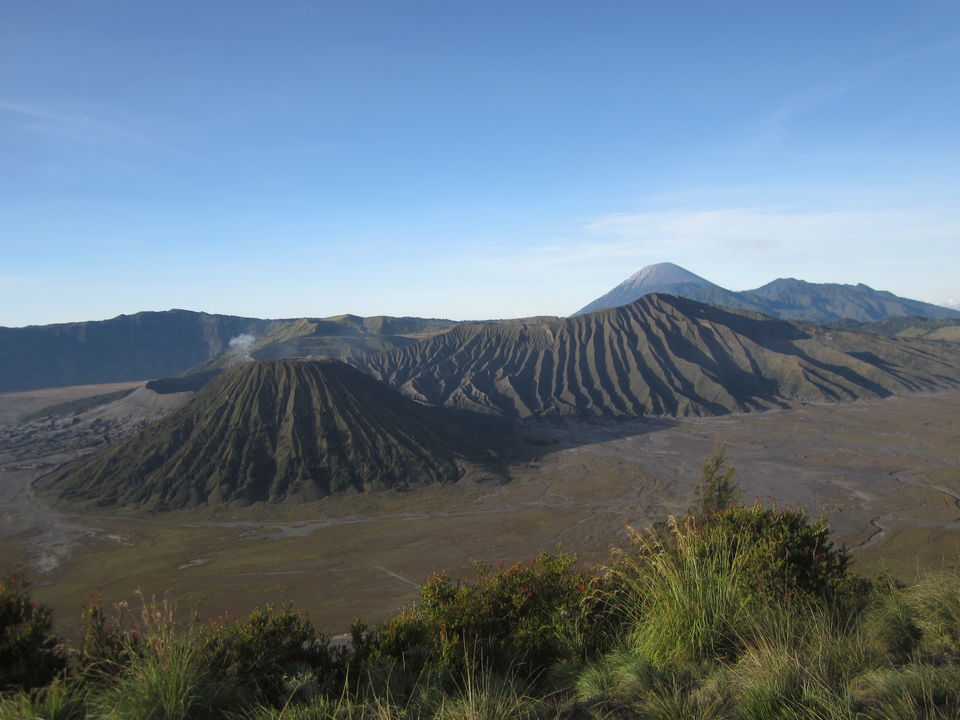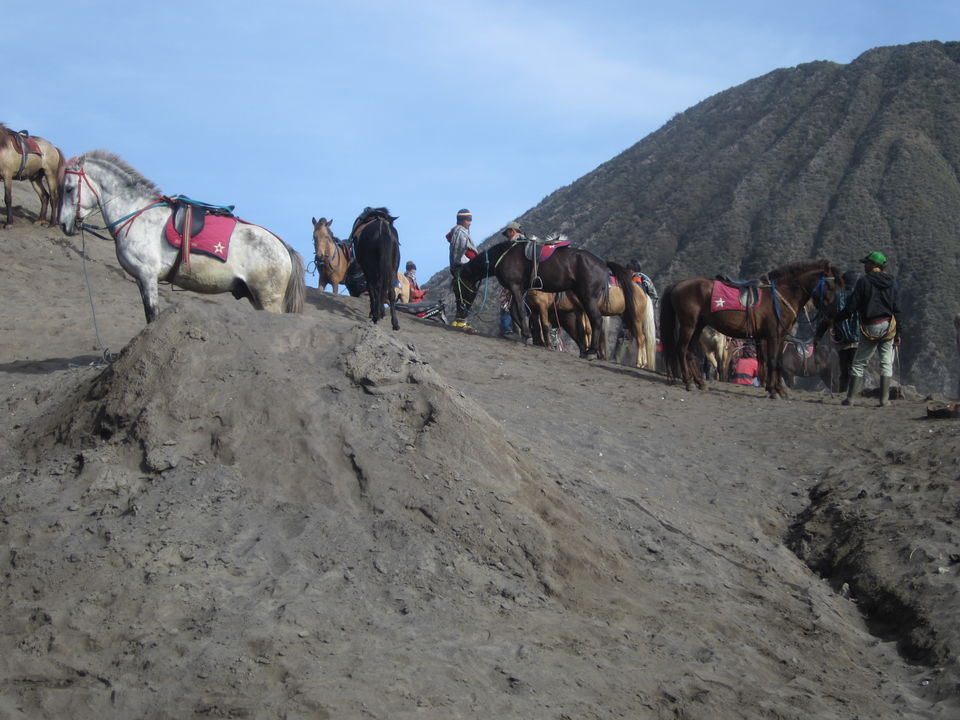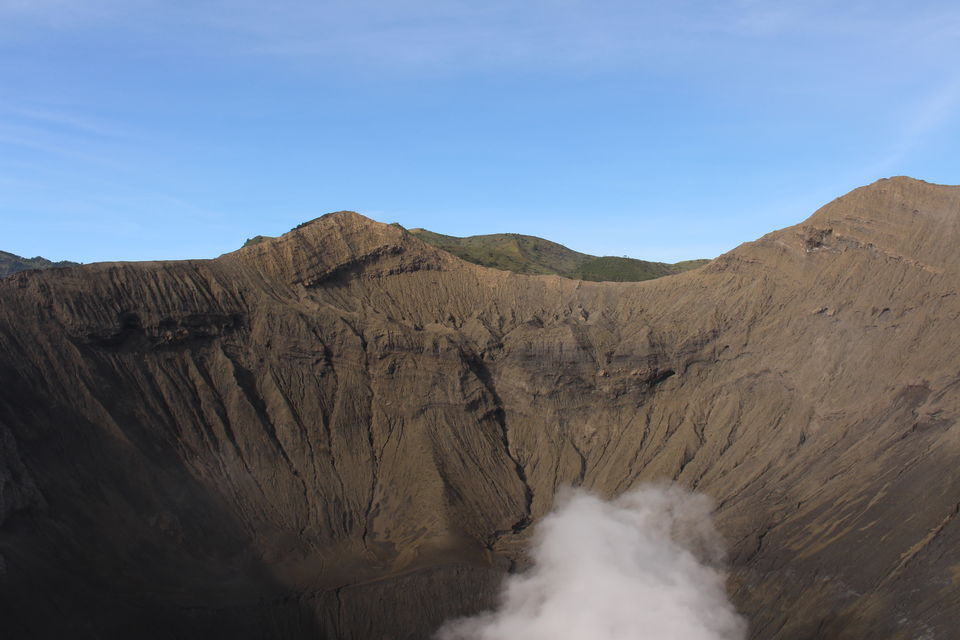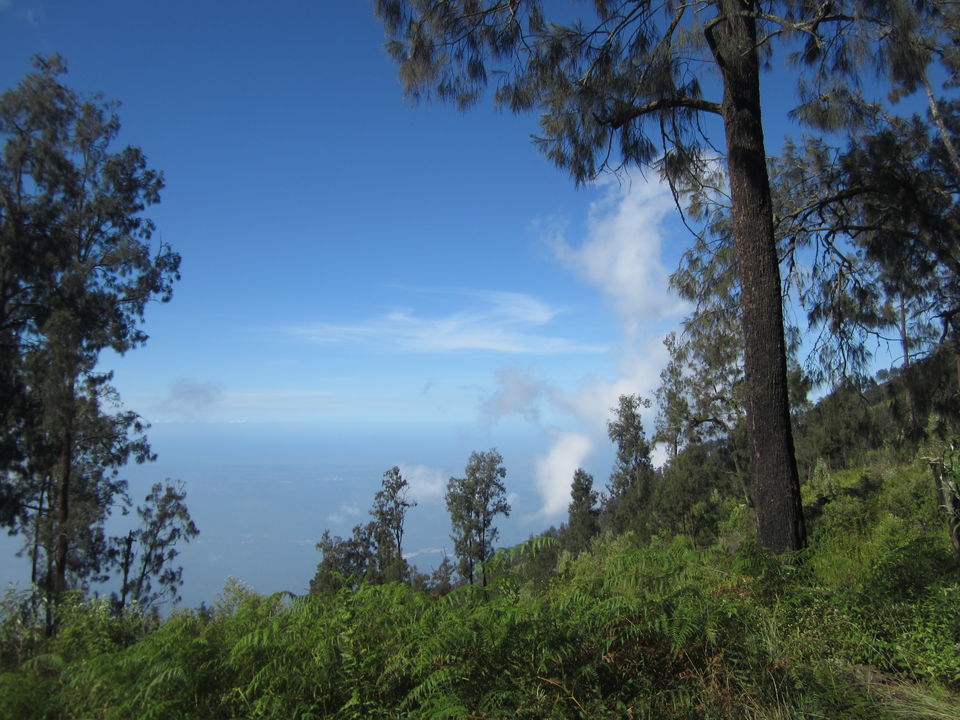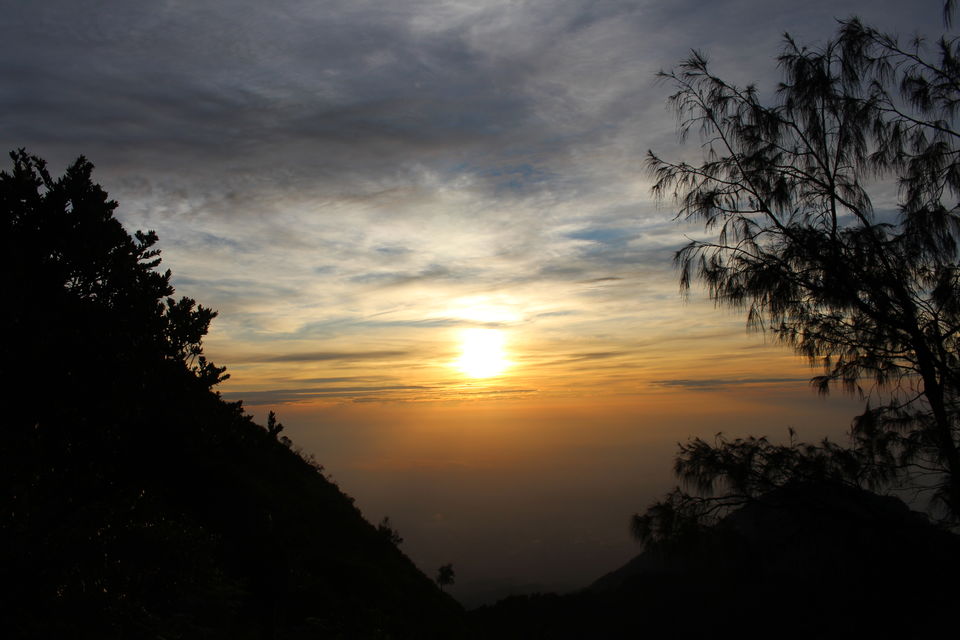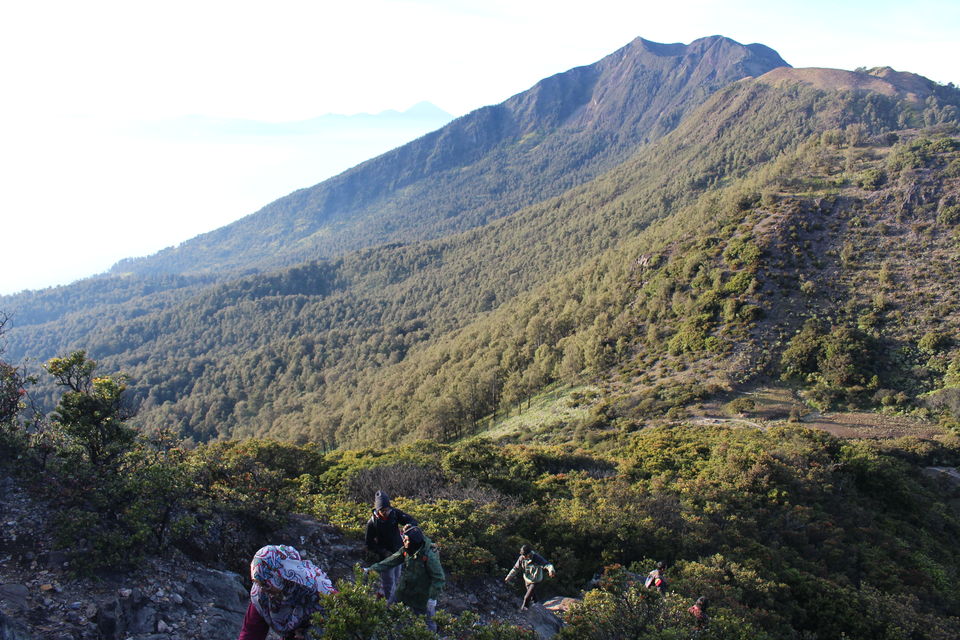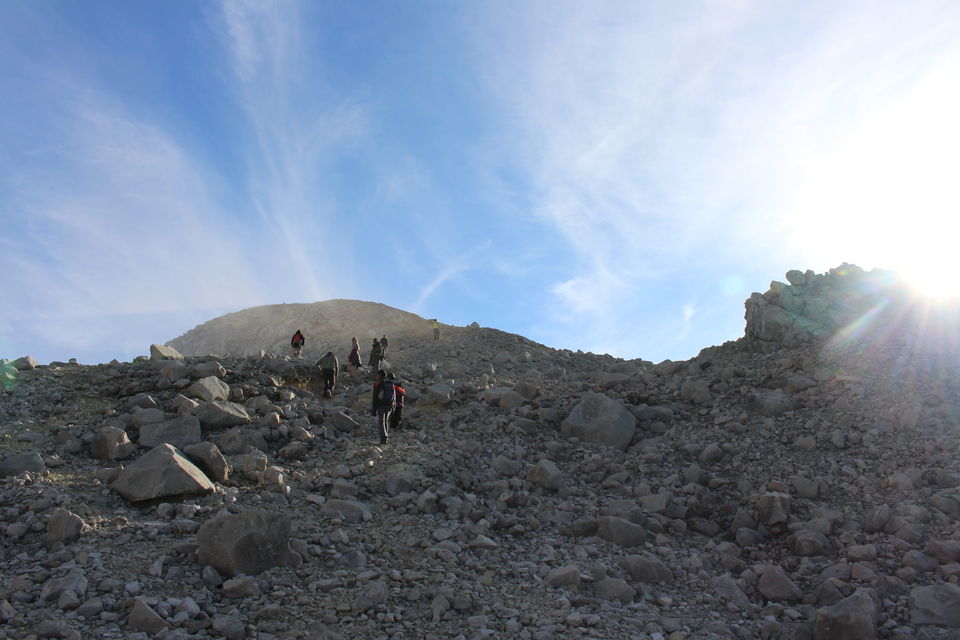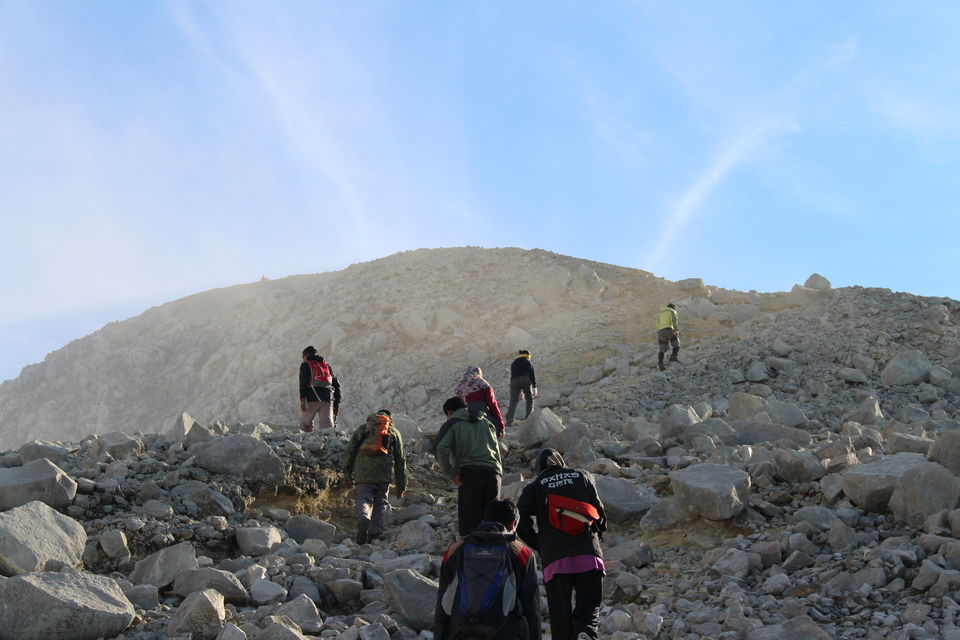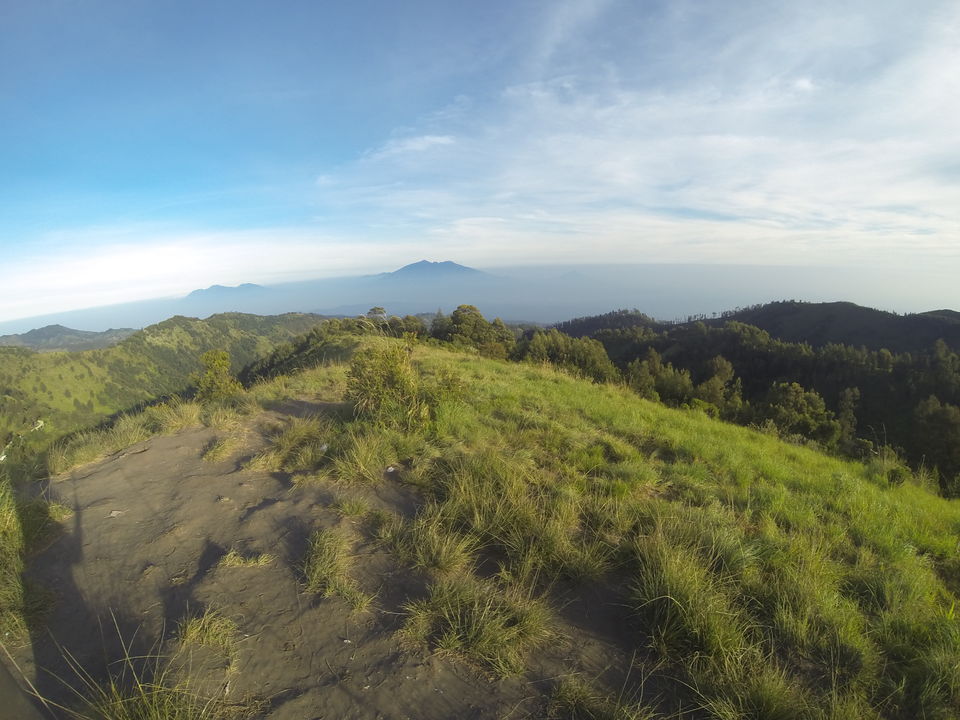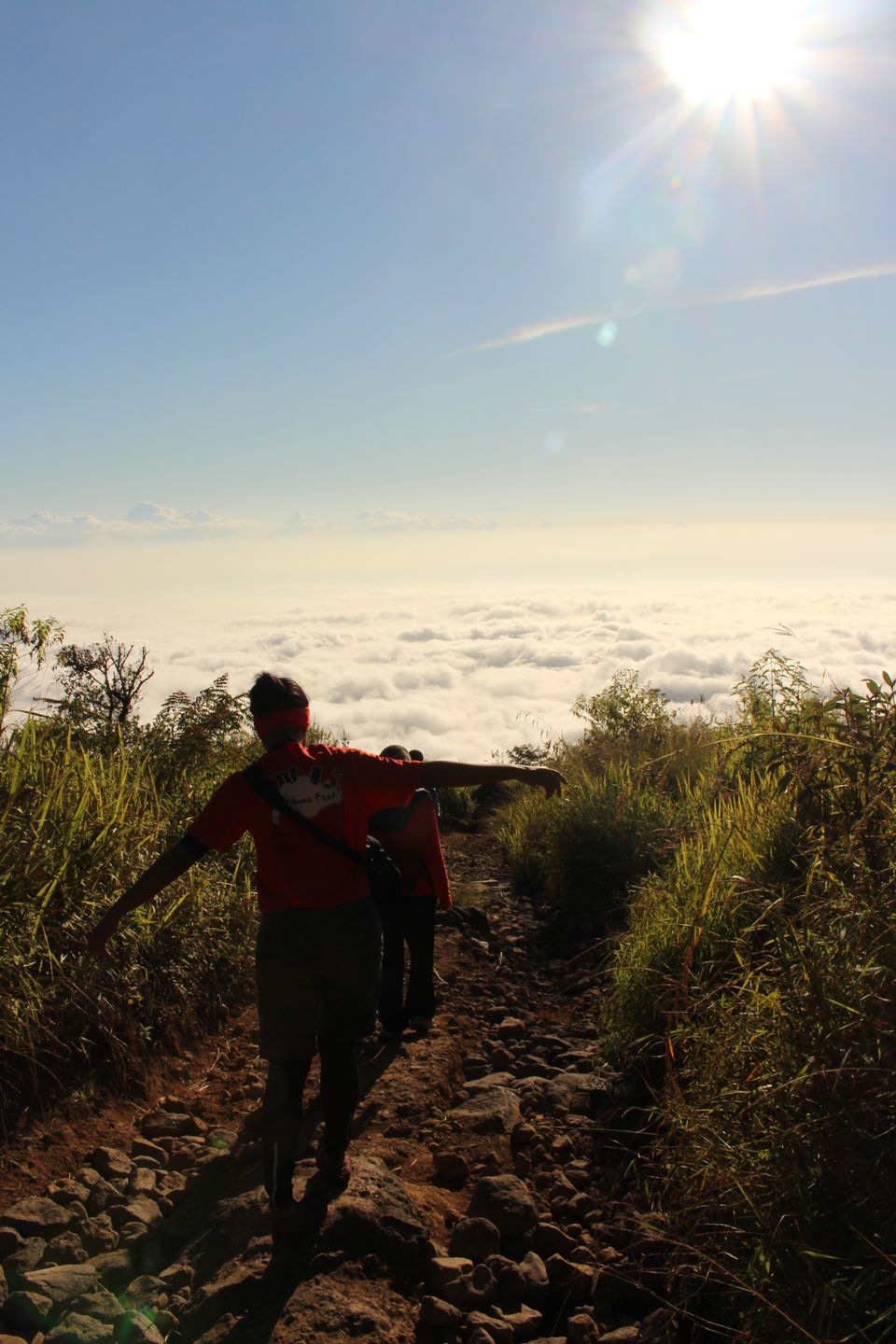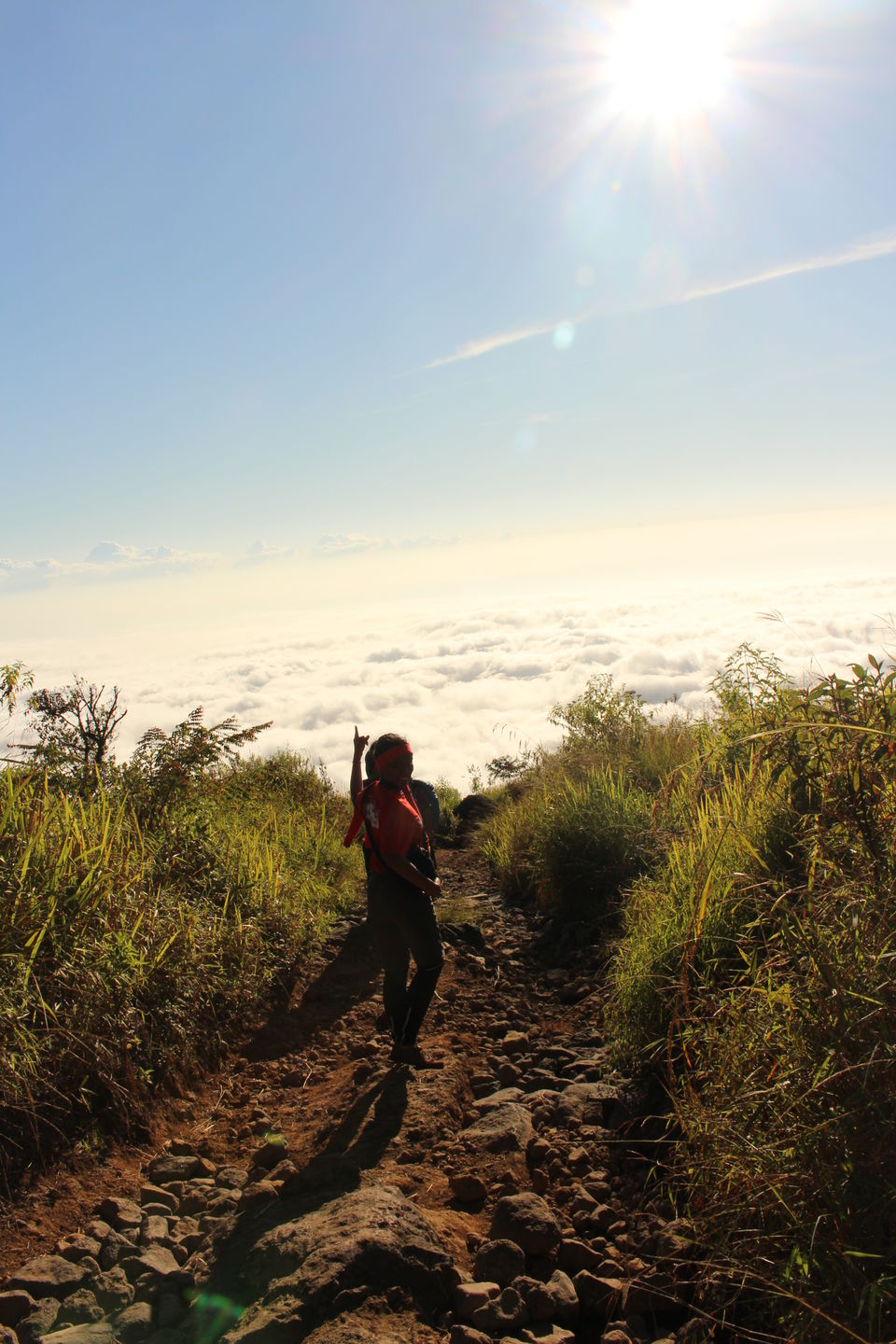 I spent 5 days, inclusive of the to/fro flights between Singapore and Surabaya, climbing Mount Bromo and Mount Welirang with five other pals.
Day 1: We didn't do much on the first day except meet our guide, went for late lunch at a cafe near the airport, drove for hours to our first hotel. The restaurant at the hotel serves really good food! We had a very nice dinner and then gazed at the stars for a bit (while freezing our butts off in the cold night air) before going to bed.
Day 2: The day after, we woke up at half past 3 and hopped onto a four-wheel drive (a sweet, sweet green Jeep! I've always wanted to ride in one, I can cross that off my bucket list now) that took us up to a high point to catch the sunrise (it was freezing cold btw, I am going to be mentioning 'cold' and 'freezing' a lot in this post) Next, we stopped by "Love Hill" to take some photos of a nearby mountain, before driving to Mount Bromo to begin our ascend to its top.
Mount Bromo (approx 2,329m high) is an active volcano and part of the Tengger Massif, in East Java, Indonesia. The climb was moderately challenging (note: I did not train for this AT ALL, so the level of difficulty might vary for you) and after several hundreds huffs and puffs, I managed to haul my ass to the top! (tbh if I can, ANYONE can) After the climb, our guide took us to a hotel across town, which was situated at the very bottom of the second mountain.
Day 3: The next day, our guide introduced us to the porters who will be helping to carry our tents and food for a two nights stay in the mountains. My one regret for this trip (um, besides not getting in shape, all those weeks before June 5th, what was I thinking really) is not taking a group picture with the 6 porters. Some of them climbed with only their slippers and given the heavy load of things on their backs, it amazes me (to no end) that they were able to climb 10 times faster than me. Shame on you Syah, really. 
Mount Welirang (approx 3,156m) is a stratovolcano in the province of East Java, Indonesia. We checked out of our hotel and started our climb after breakfast. According to our guide, Mount Bromo was only a teaser and we were in for the real thing that day. We managed to get as far as the resting point, before we decided to break for lunch. After lunch, we continued with our climb and reached the base camp before sunset. It started to get really cold in the evening and by night time, the temperature was almost unbearable. I should have slept by the campfire instead of snuggling in my sleeping bag, curled up, freezing inside the tent, pretending I was warm enough.
Day 4: Woke up at 3am the following day and began ascending to the top of Mount Welirang (the plan was to climb Arjuno AND Welirang, but I guess there just wasn't time for two mountains at the pace we were going - haha sorry my bad) The view at the top easily took my breath away. It was so beautiful and it really felt like I was on top of the world (cue the Imagine Dragons song). I wanted to spend the night there and stare at the clouds + other mountain tops till sunrise. That, of course, didn't (couldn't even if I wanted to) happen and we made our way down to base camp - soon after we took a group selfie with every other climber who were up there with us.
The descent was so much faster and we made it back to base camp just in time for light brunch. Some of us took a short nap before eating lunch (which was served about two short hours later). The two main porters, who prepared all of our meals, were incredible cooks. All the dishes tasted like they were prepared from an actual kitchen, although all the cooking equipment they really had was a portable burner and a couple of pots. The great meals were definitely not something any one of us expected to have up in the mountains. It was an added bonus, lucky us! We packed up our stuff after lunch and continued making our way down to the resting point, where we had lunch at yesterday. We slept there that night, with our heads above the clouds (metaphorically and literally). The city lights marked the downtown territory that's at least 1000m beneath us. Again, the view was spectacular from high up above.
Day 5: When morning came, and it was time to make our final descent back to the hotel, I trudged every step with a very heavy heart. Pretty sure I lost a piece of my heart somewhere on my way down. And that, marked the end of a very successful 3000m+ mountain climb.
Post-climb: My first mountain climb was a success! Despite the sore muscles and blisters on my feet, I find the whole journey very enriching, eye-opening and I loved every new experience that came with every step of the way. This is most definitely not the first and last time I'll be doing this. (I'm going to make the effort to train prior to the next trip + invest in better trekking shoes)
I already am yearning to have my head above the clouds again.