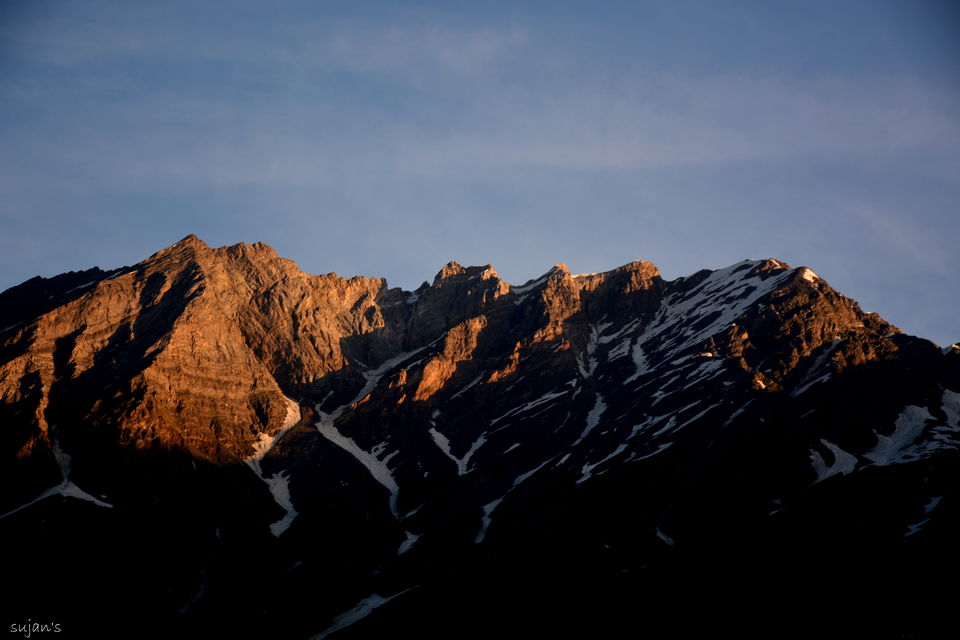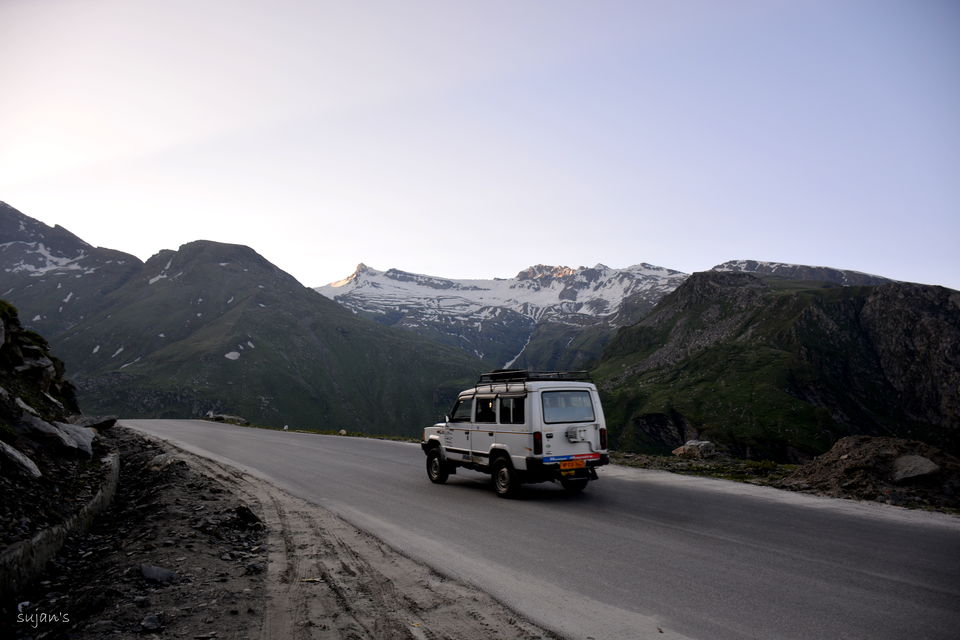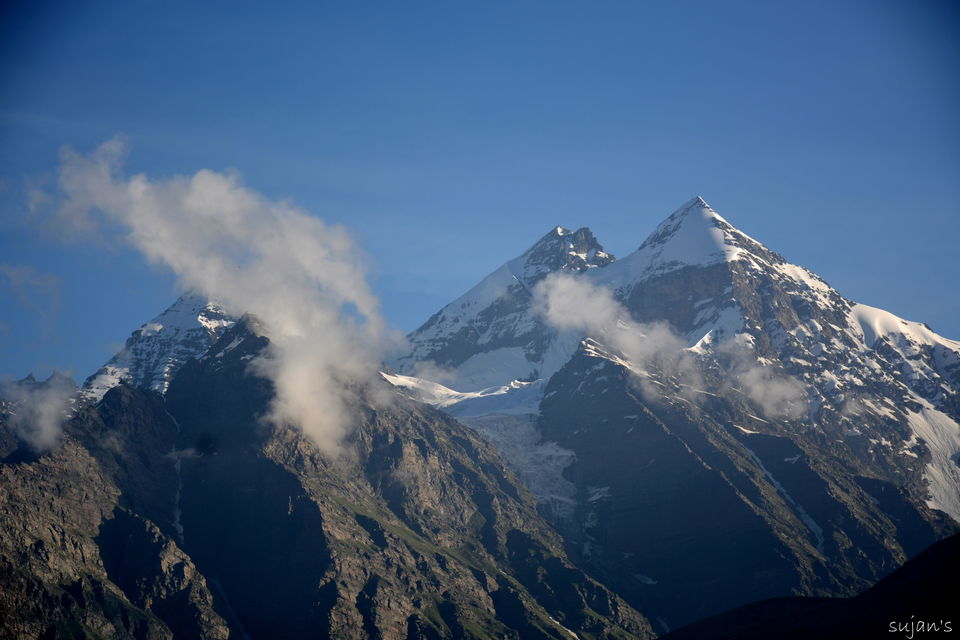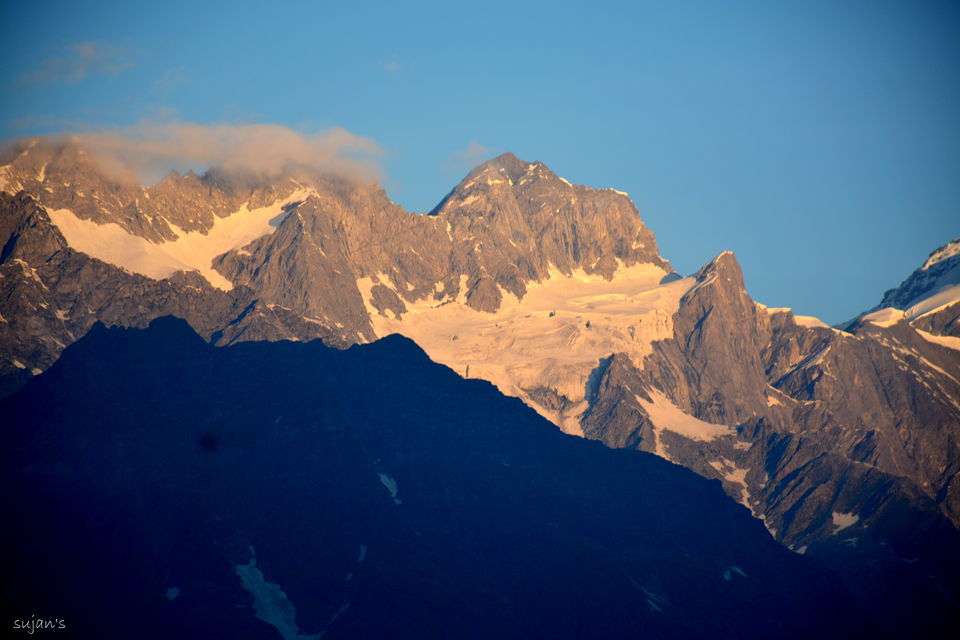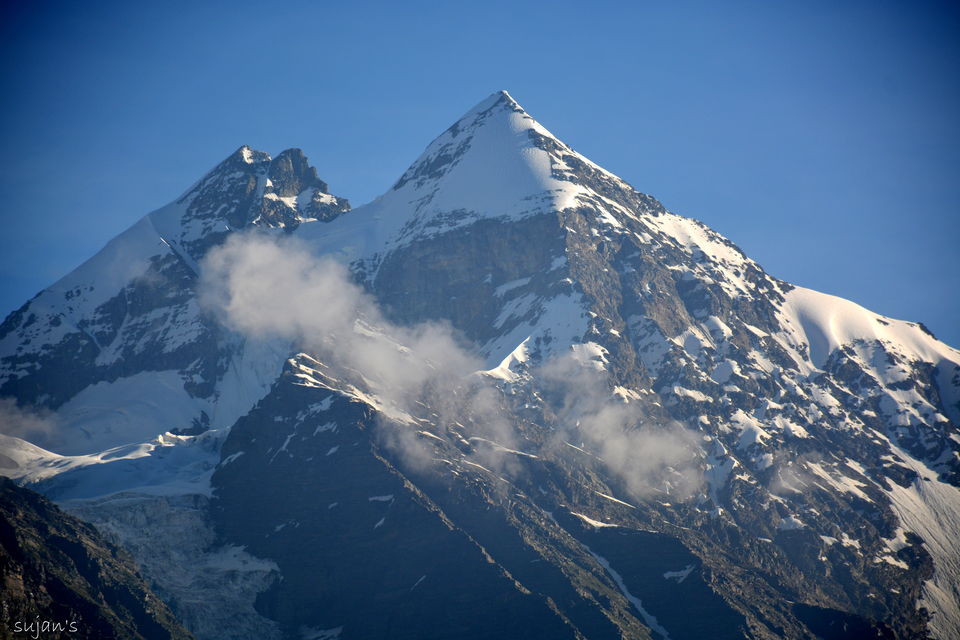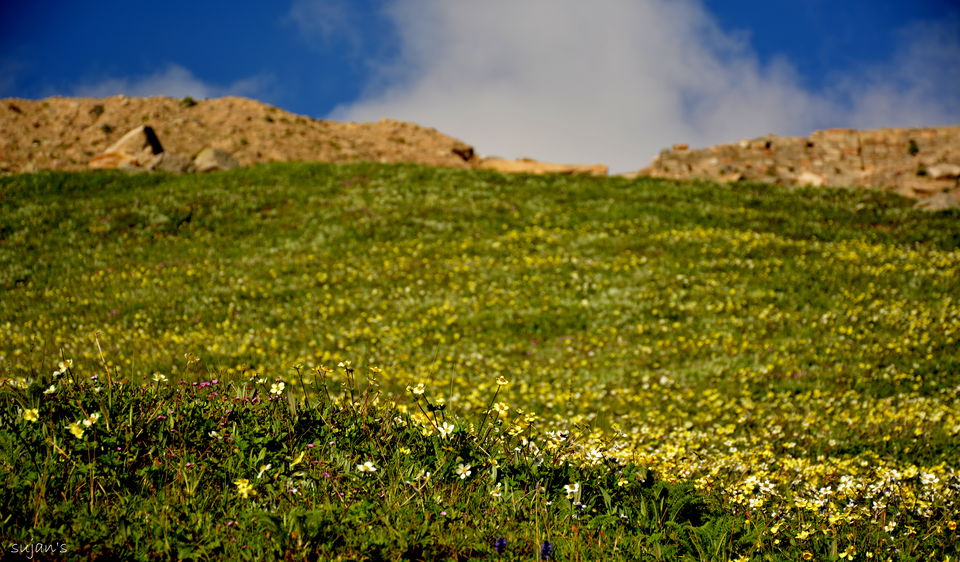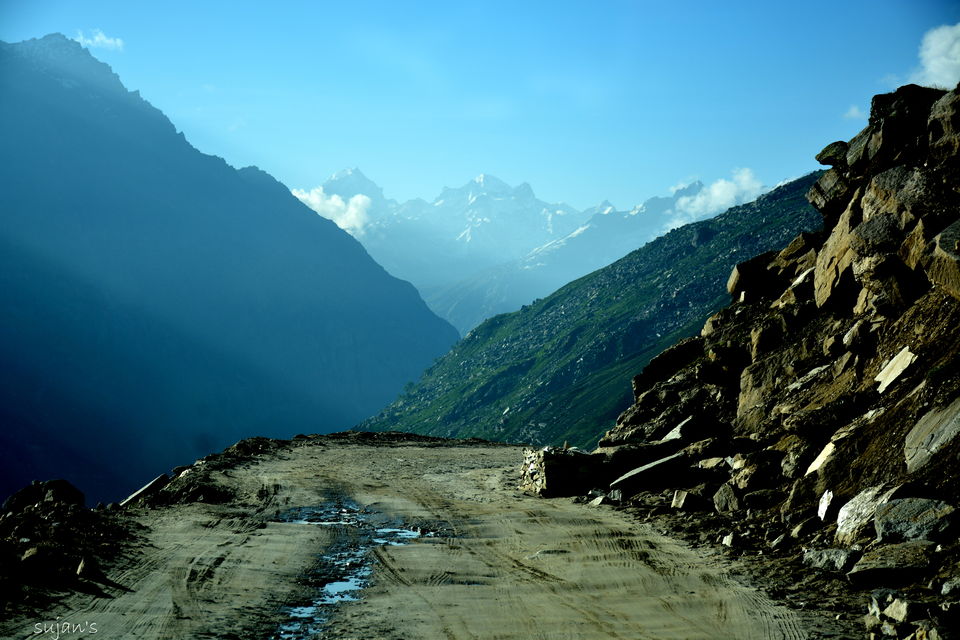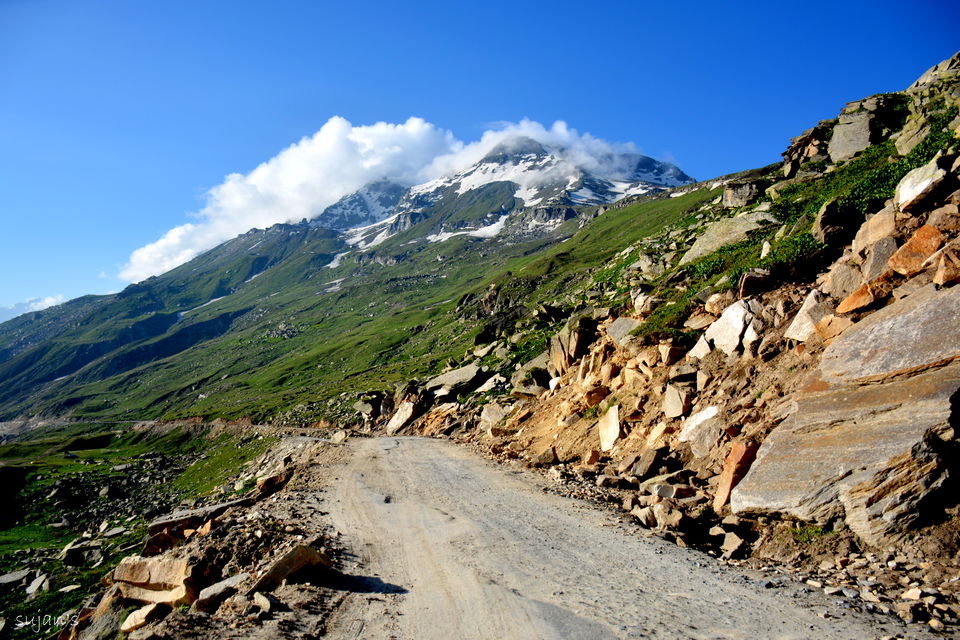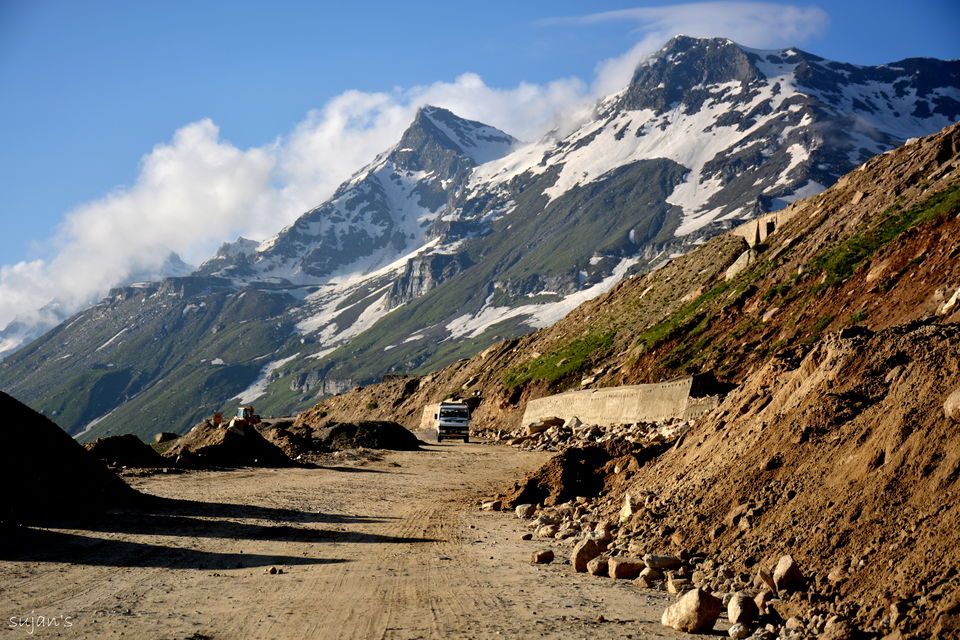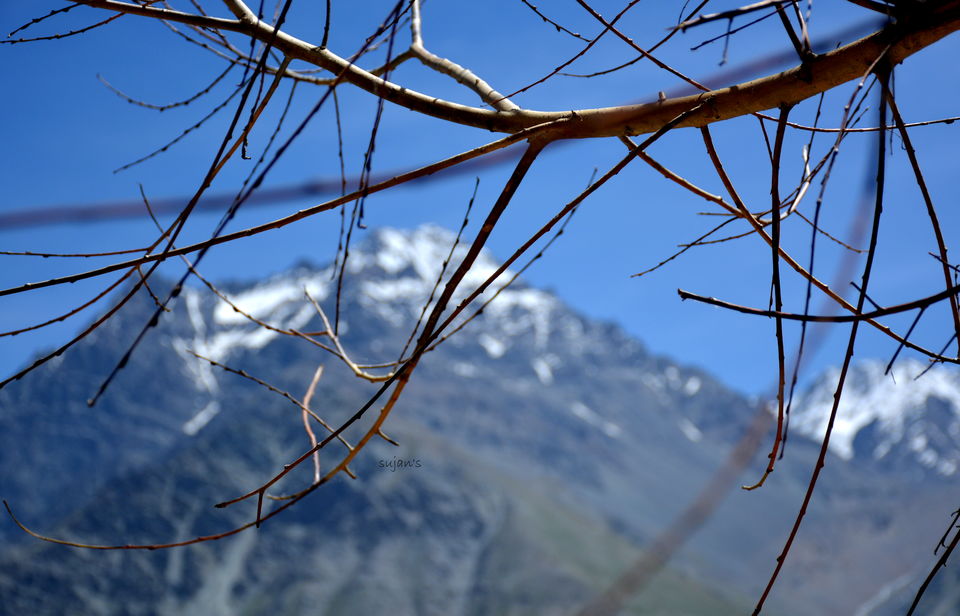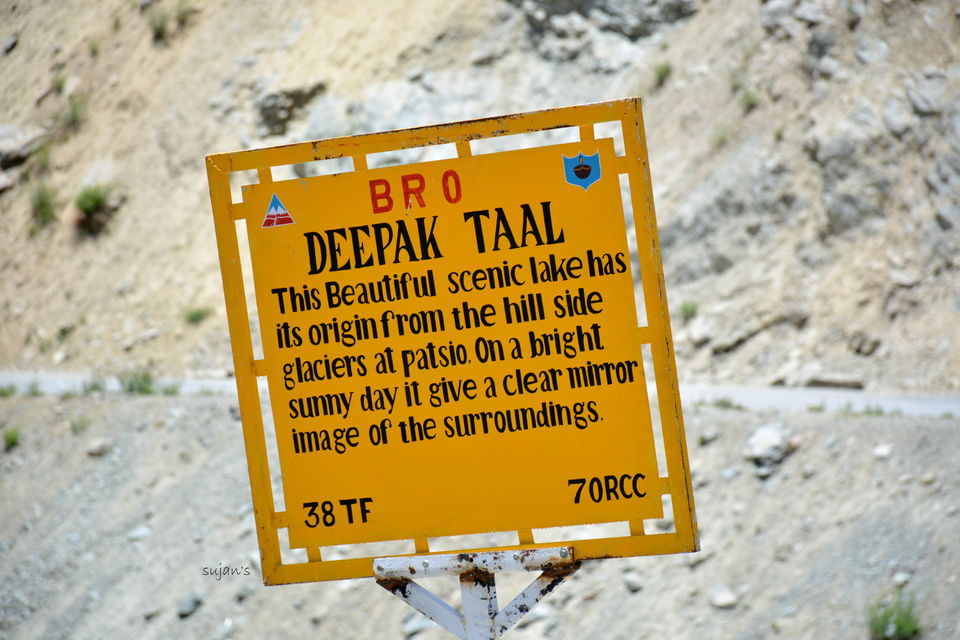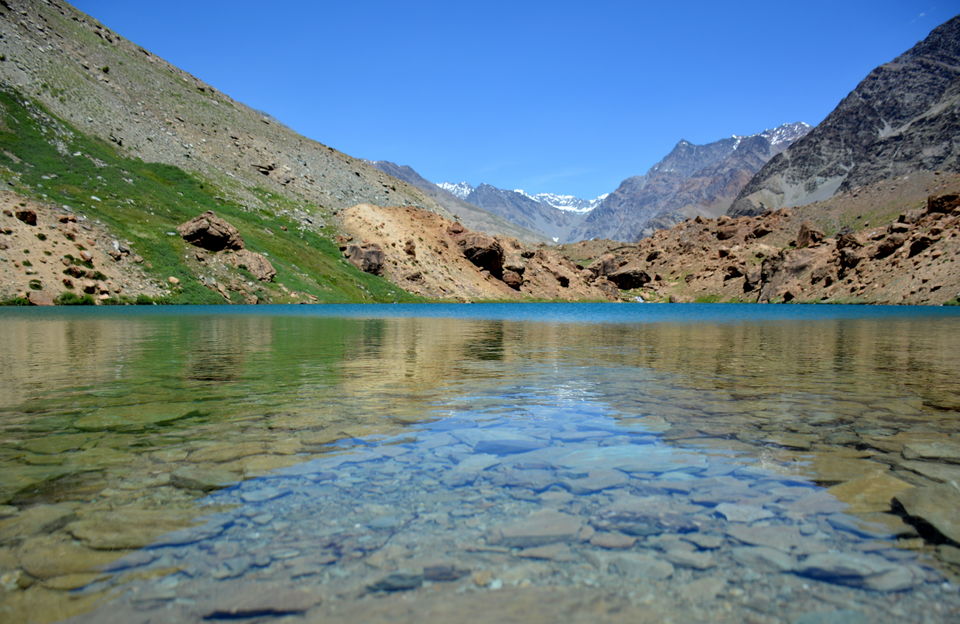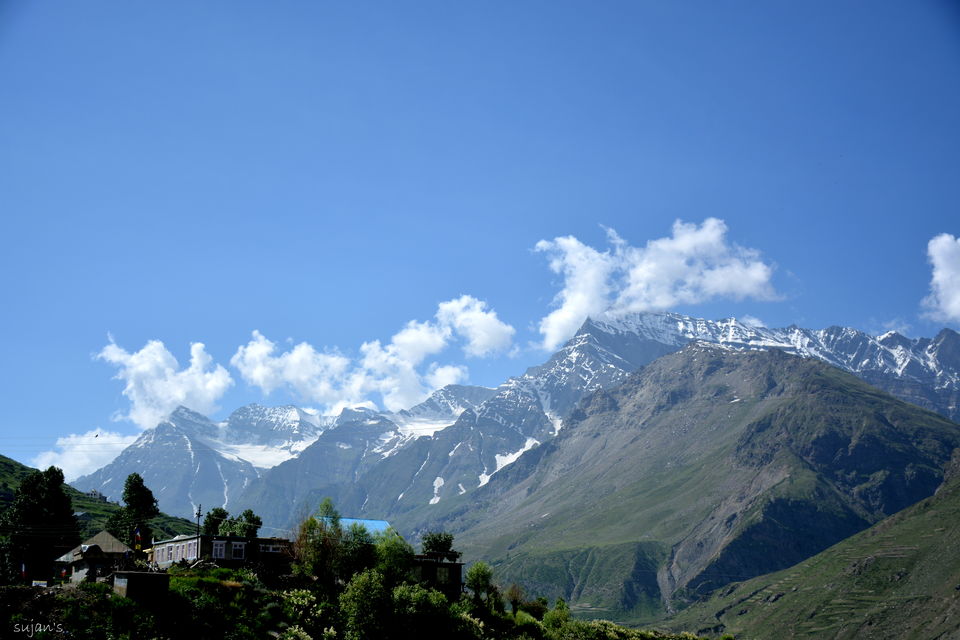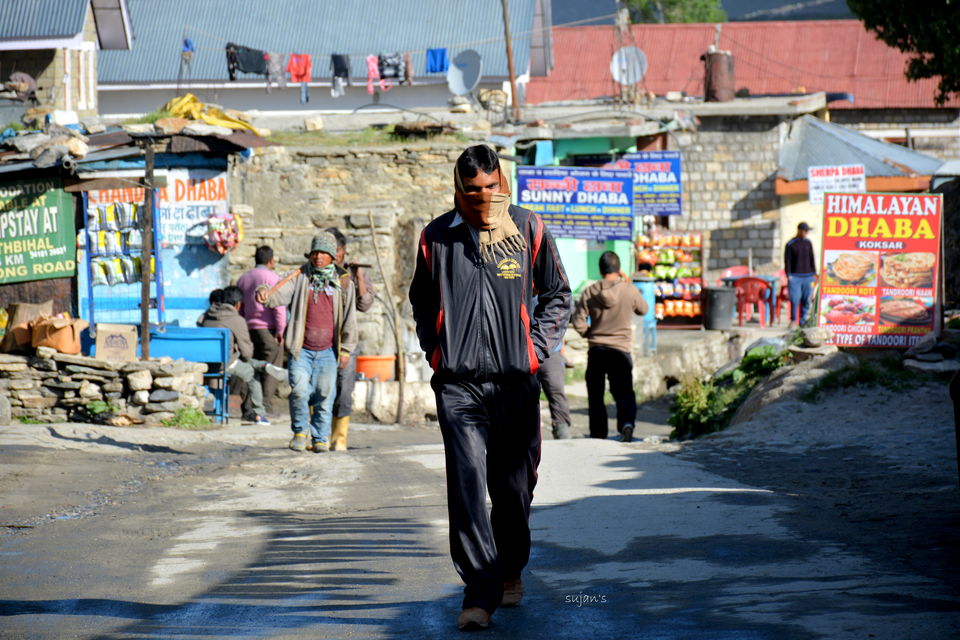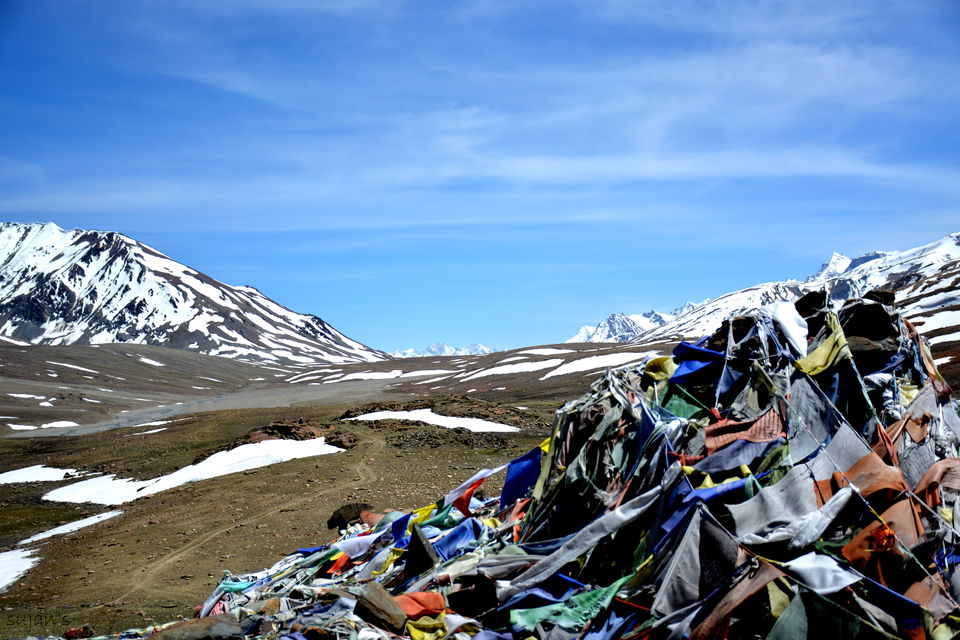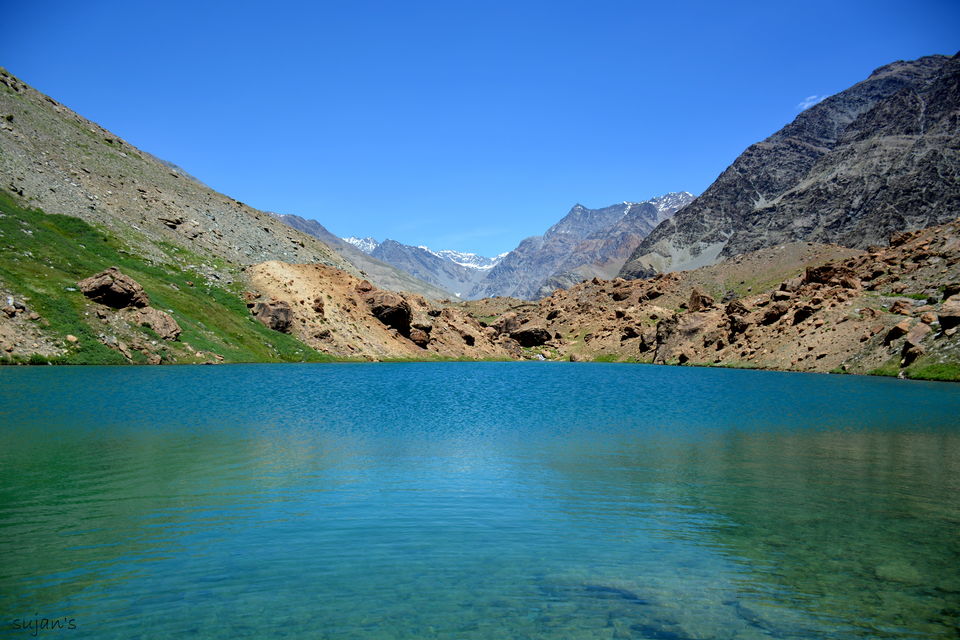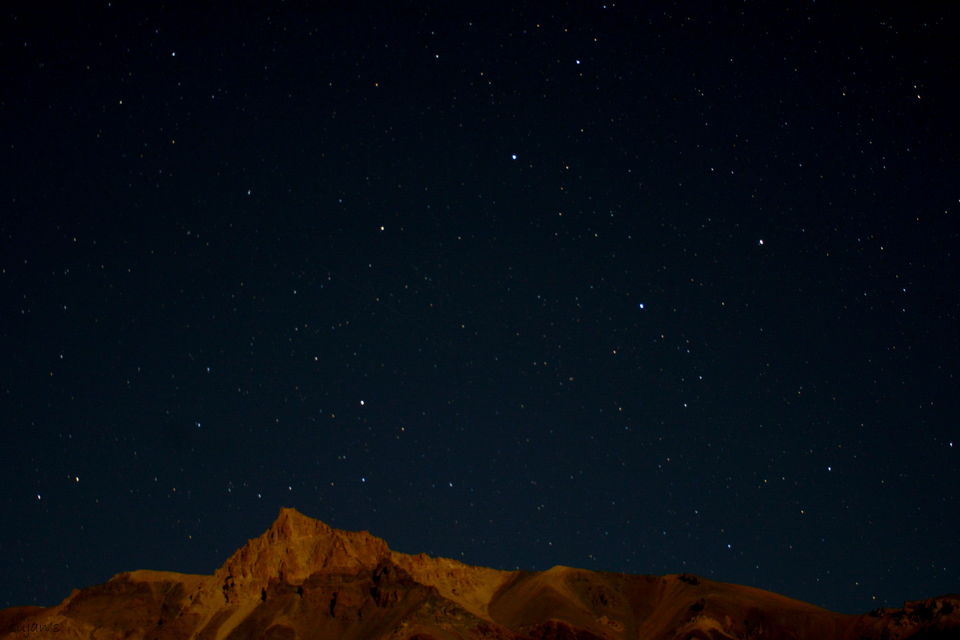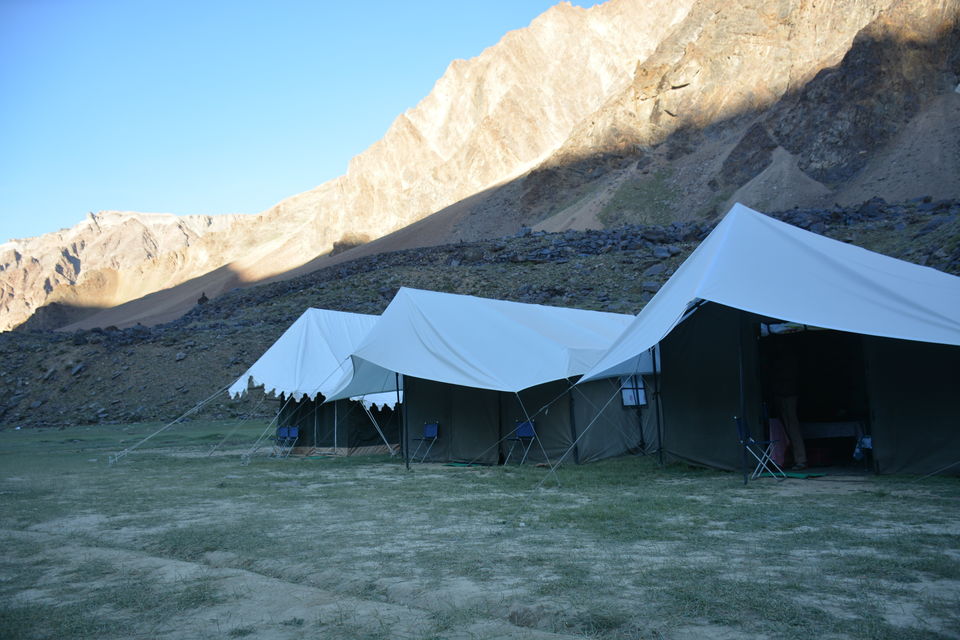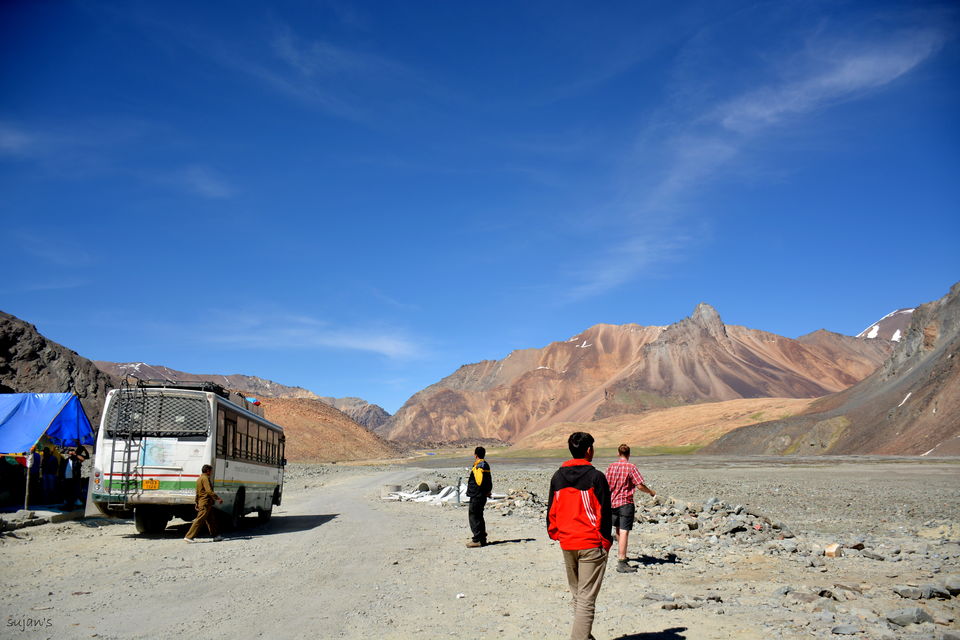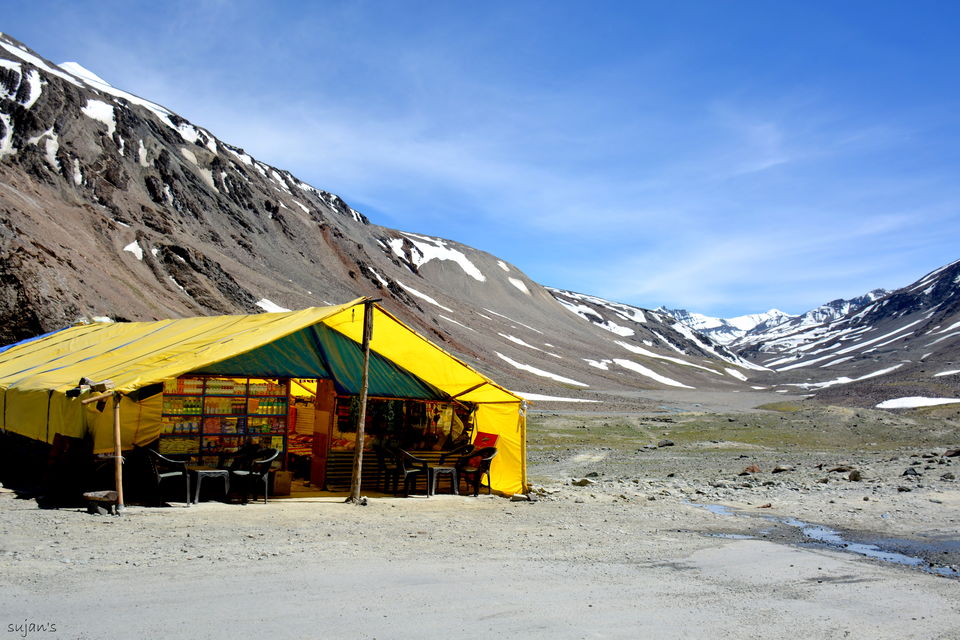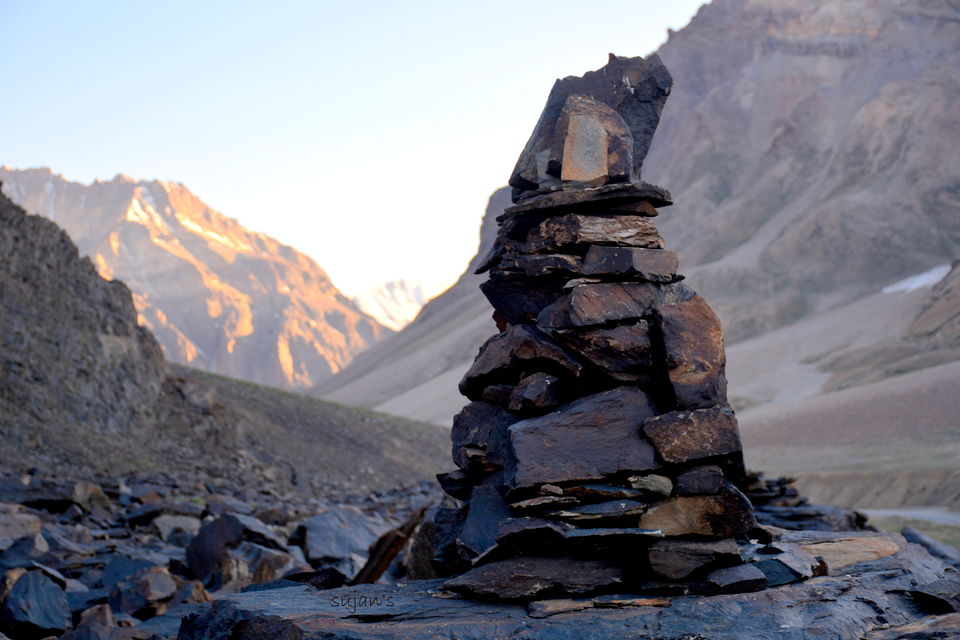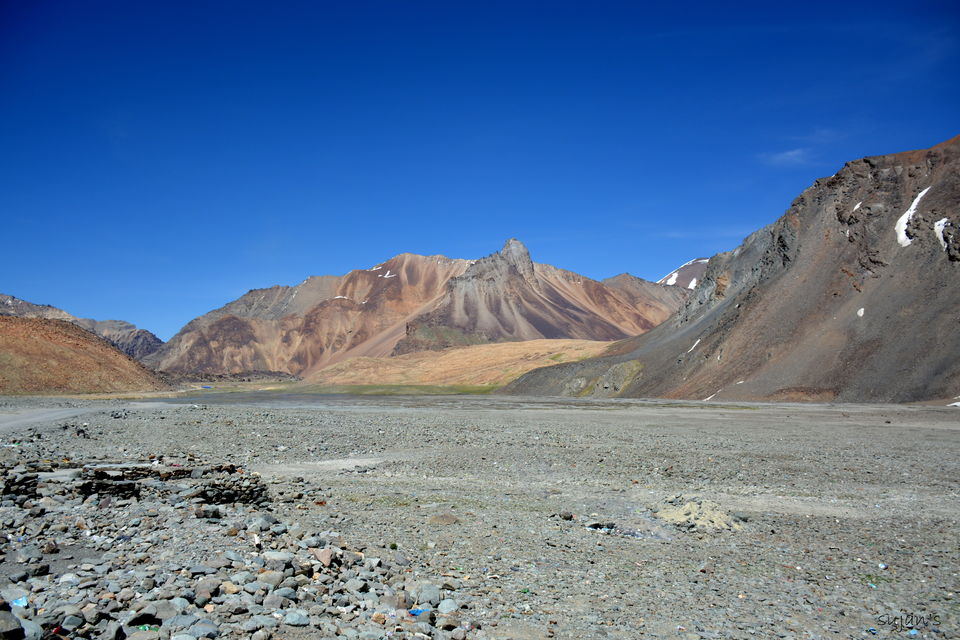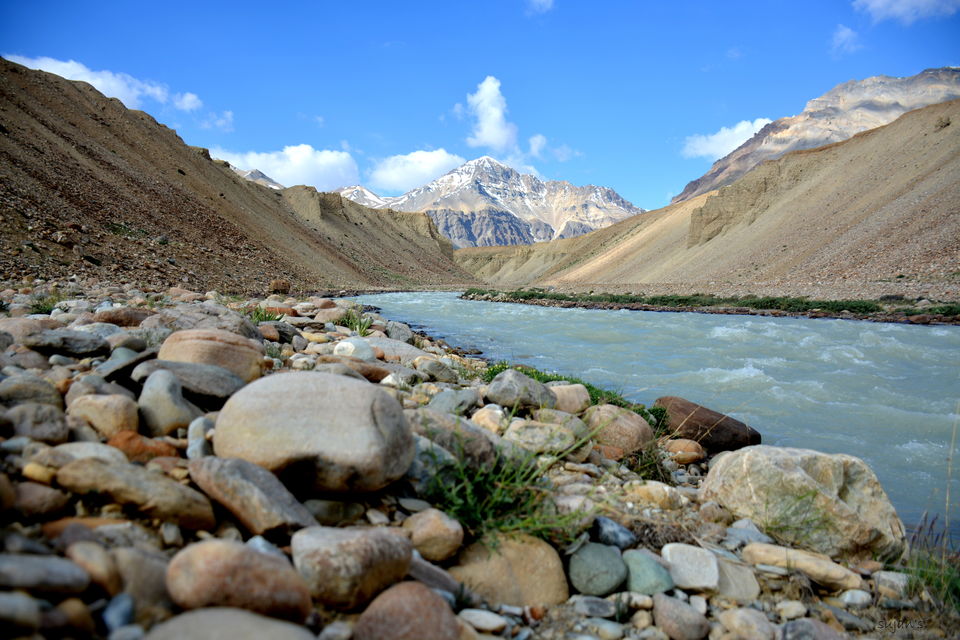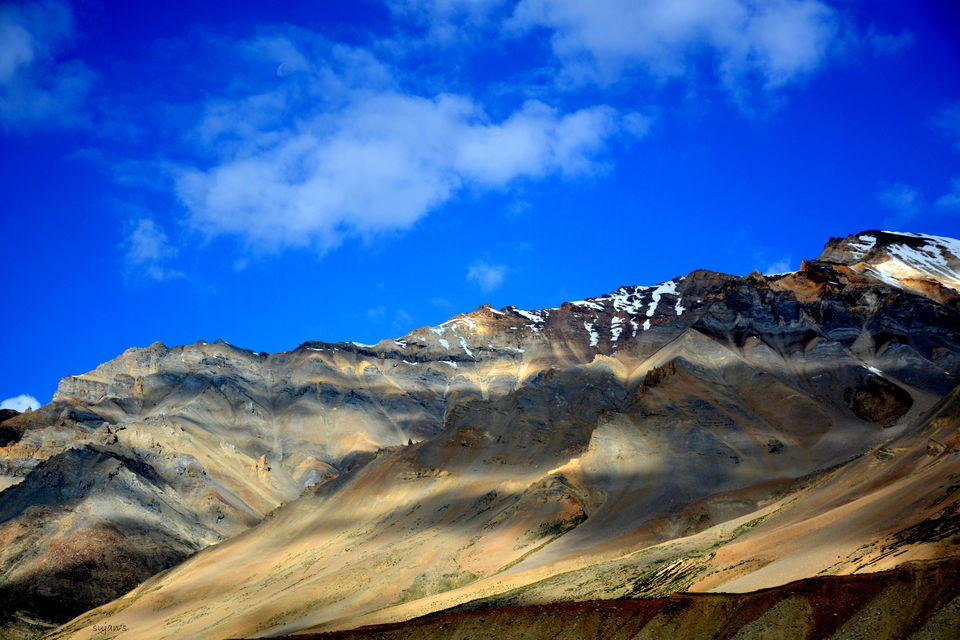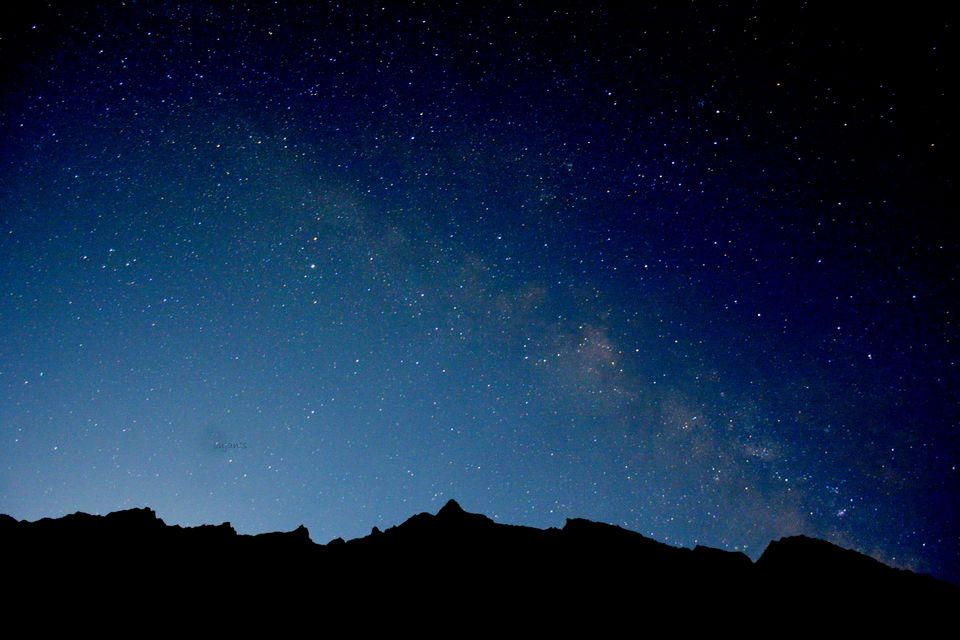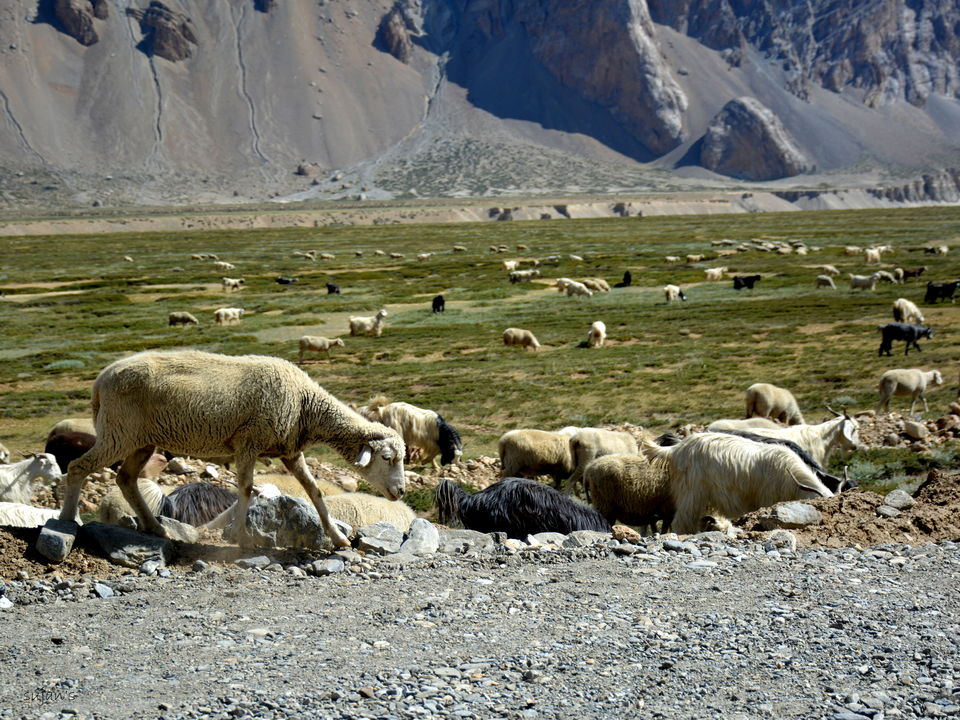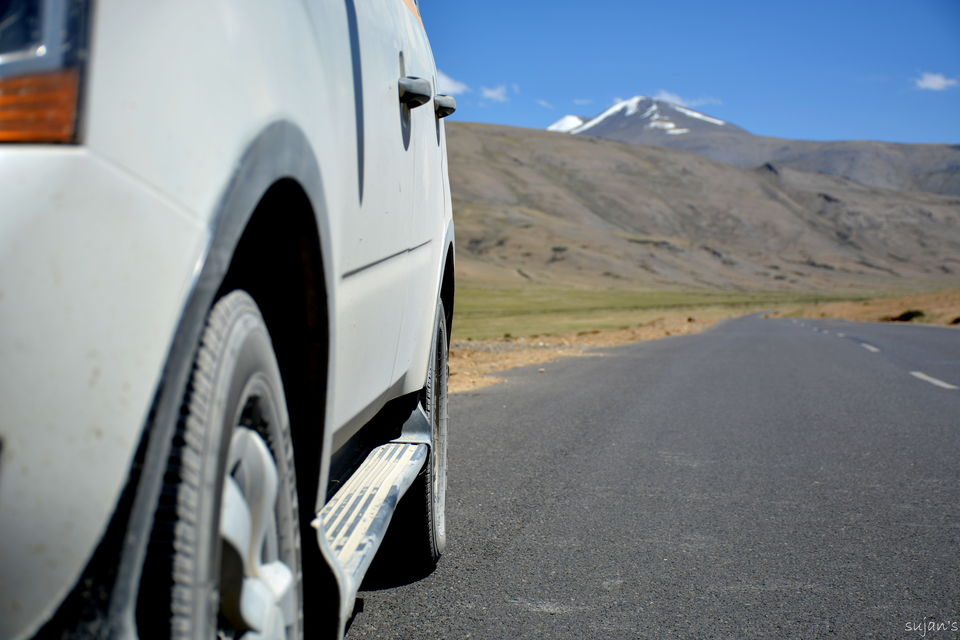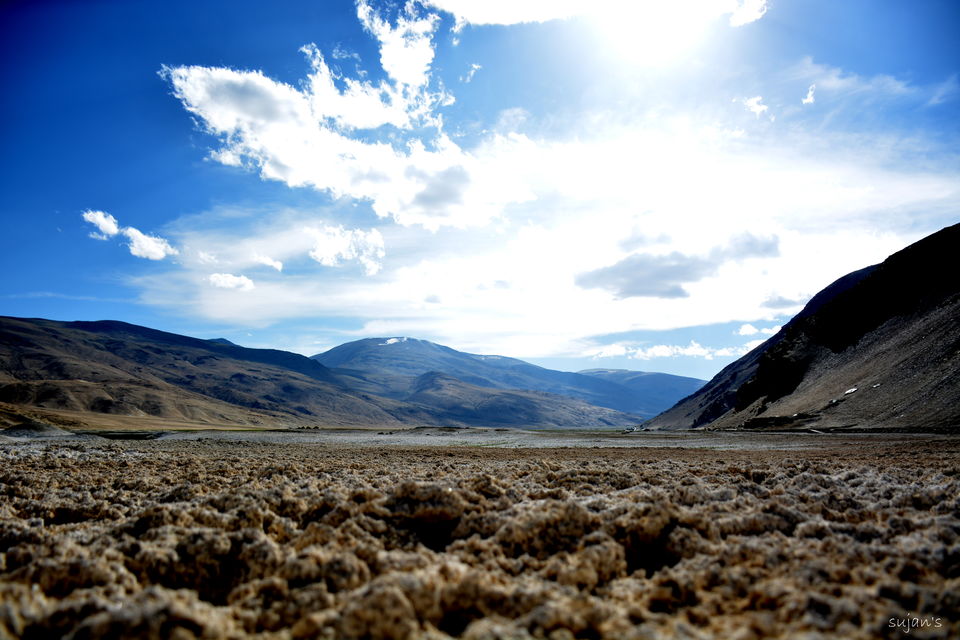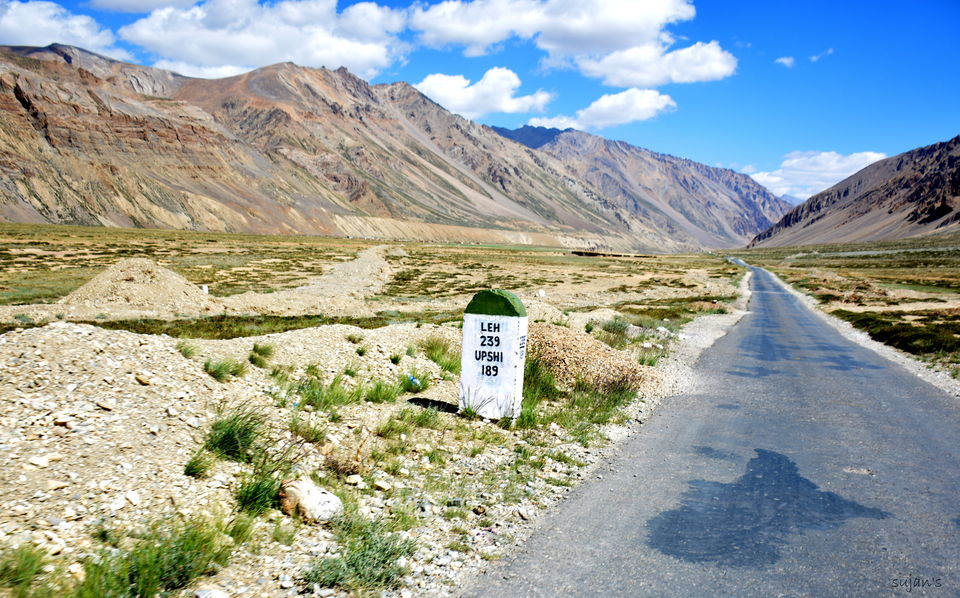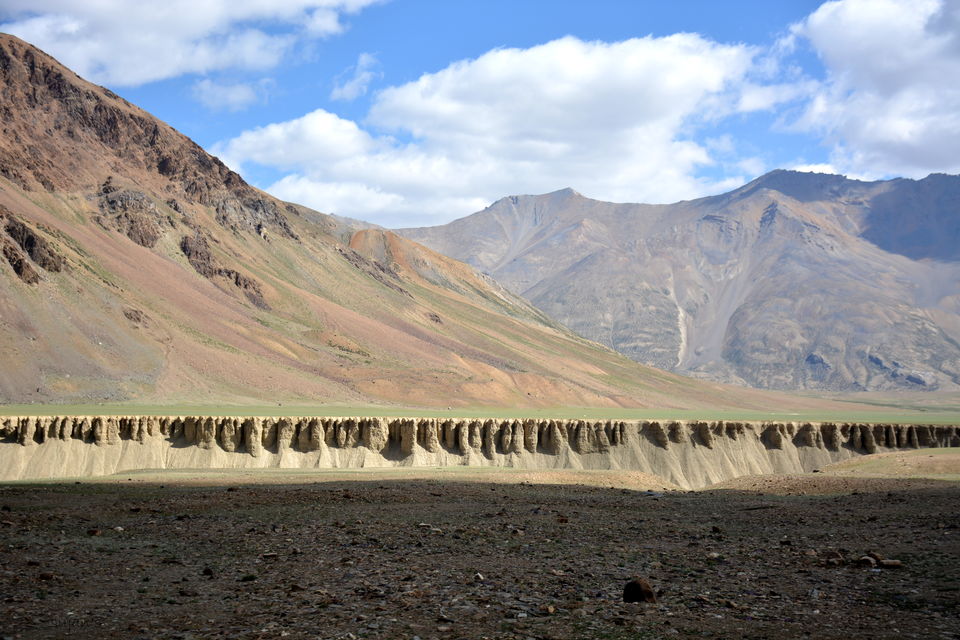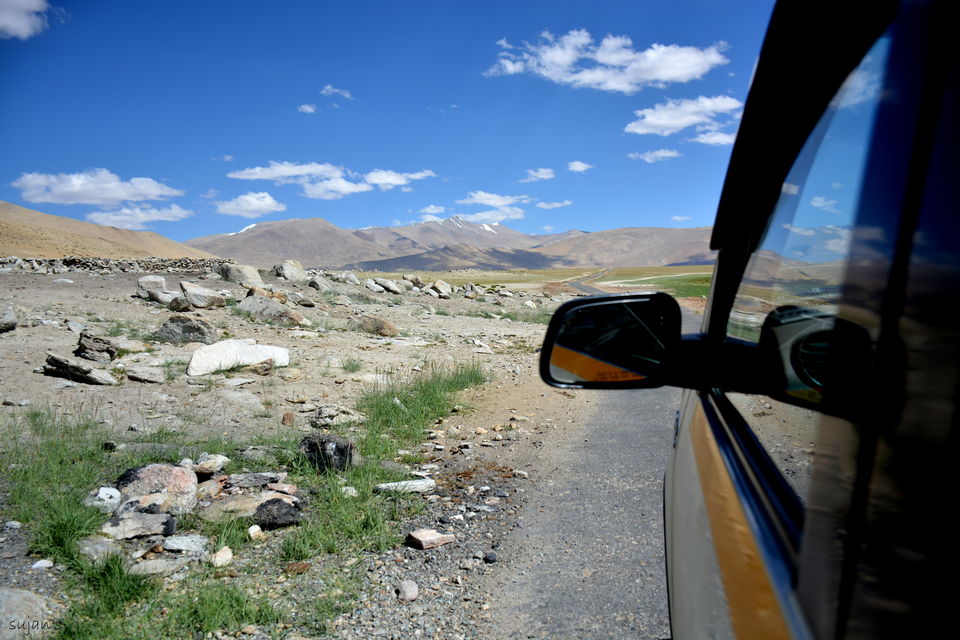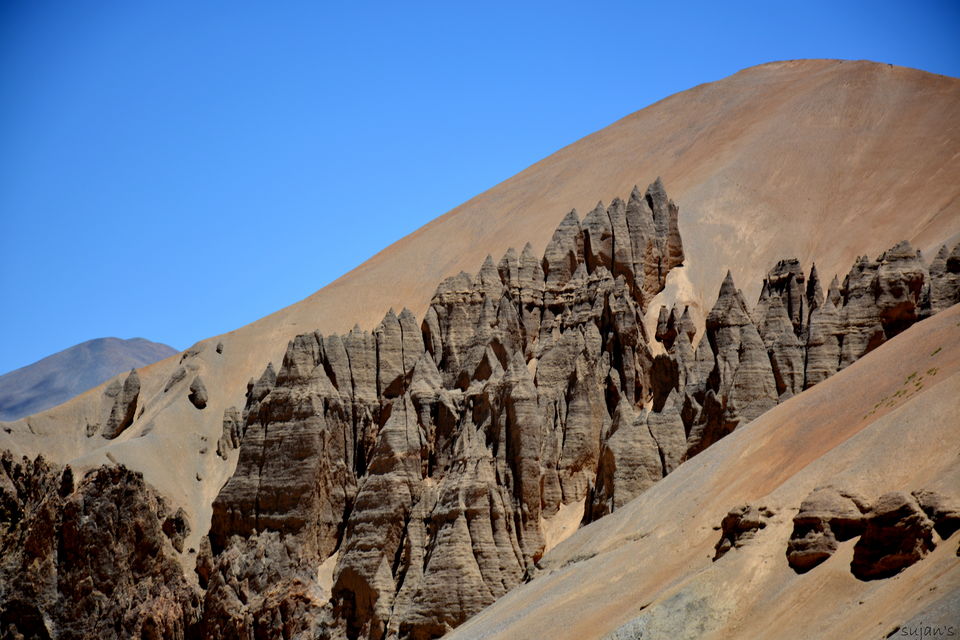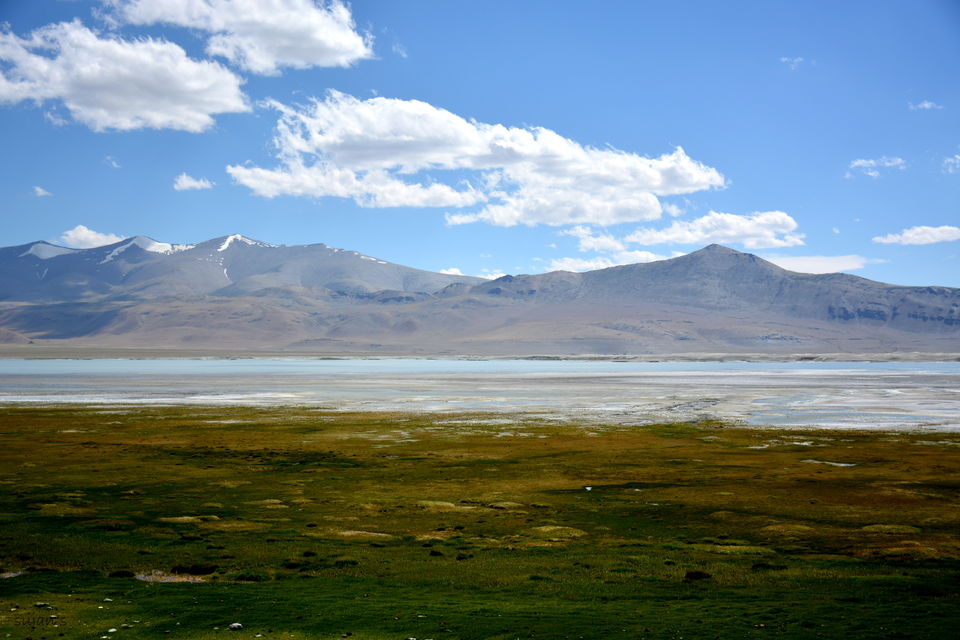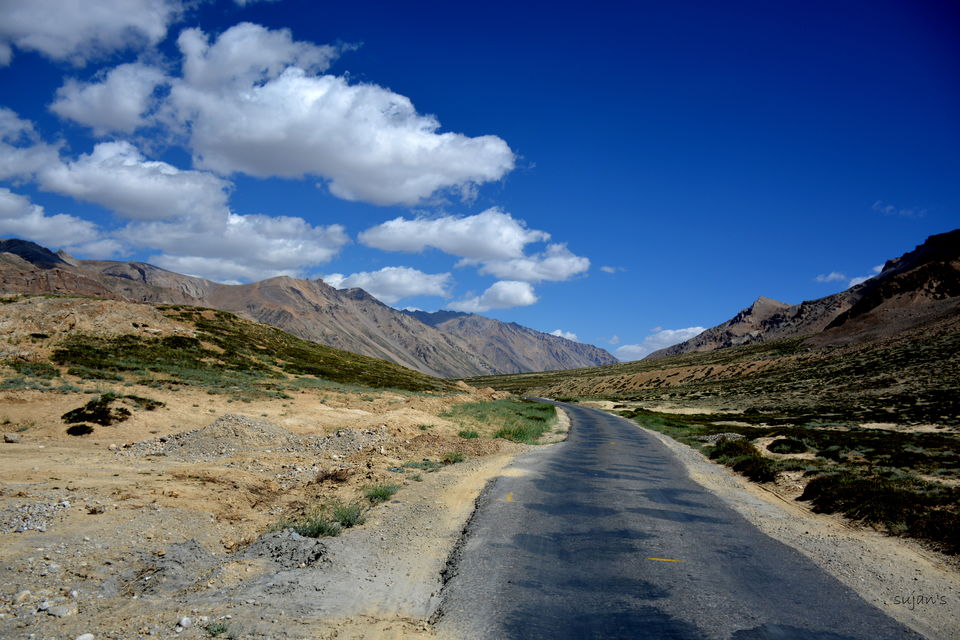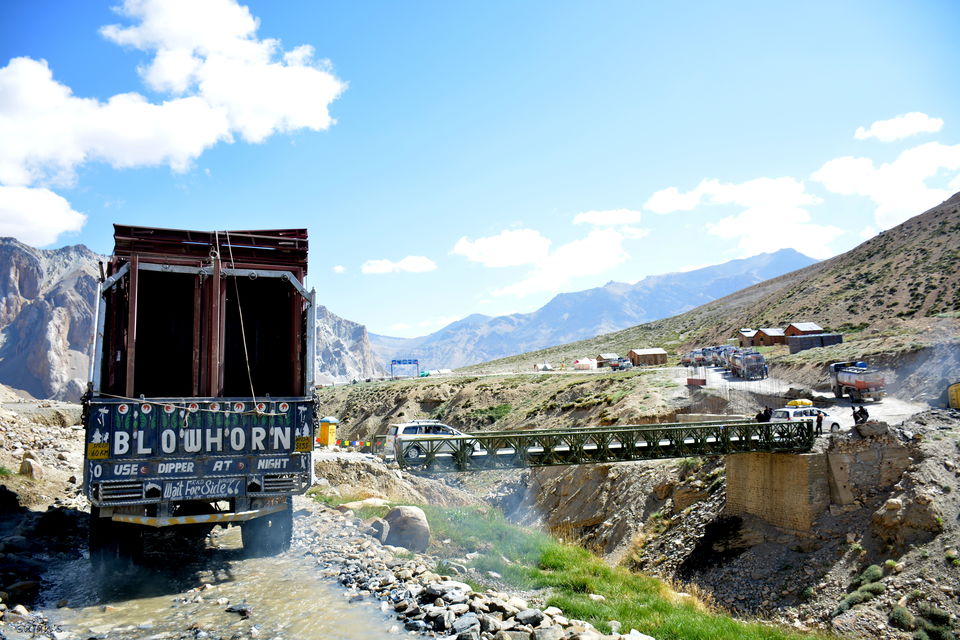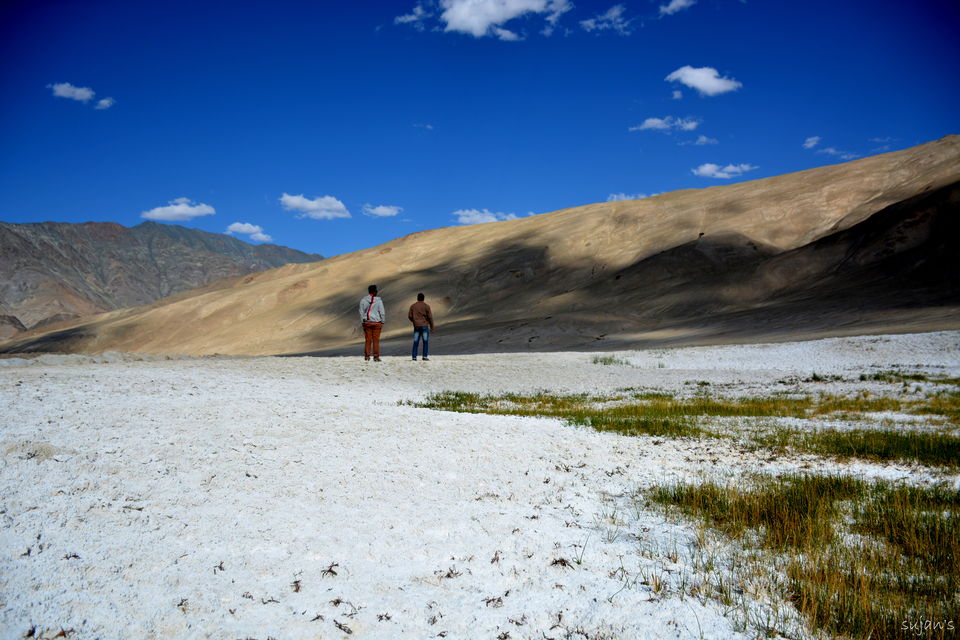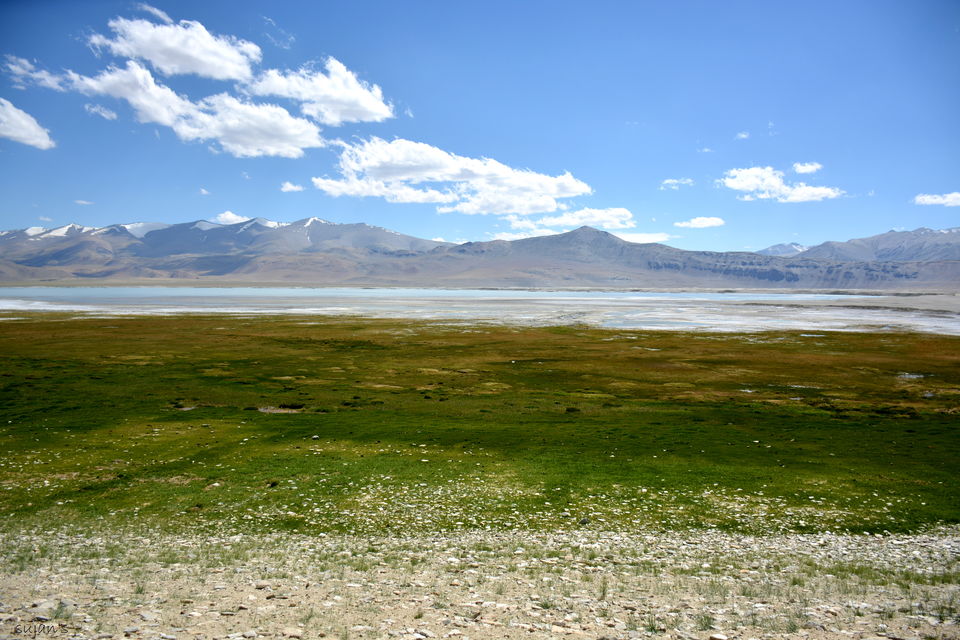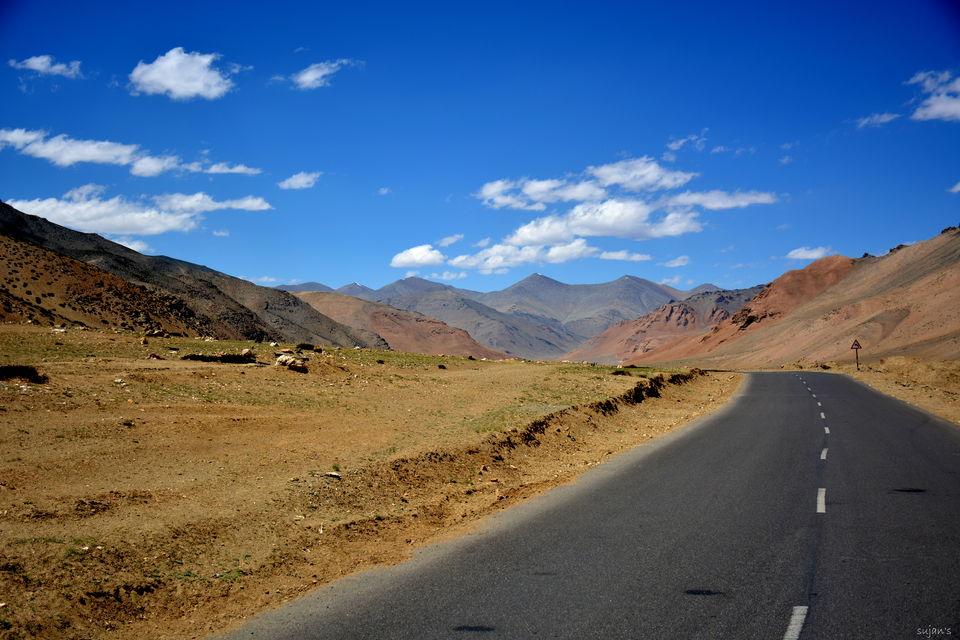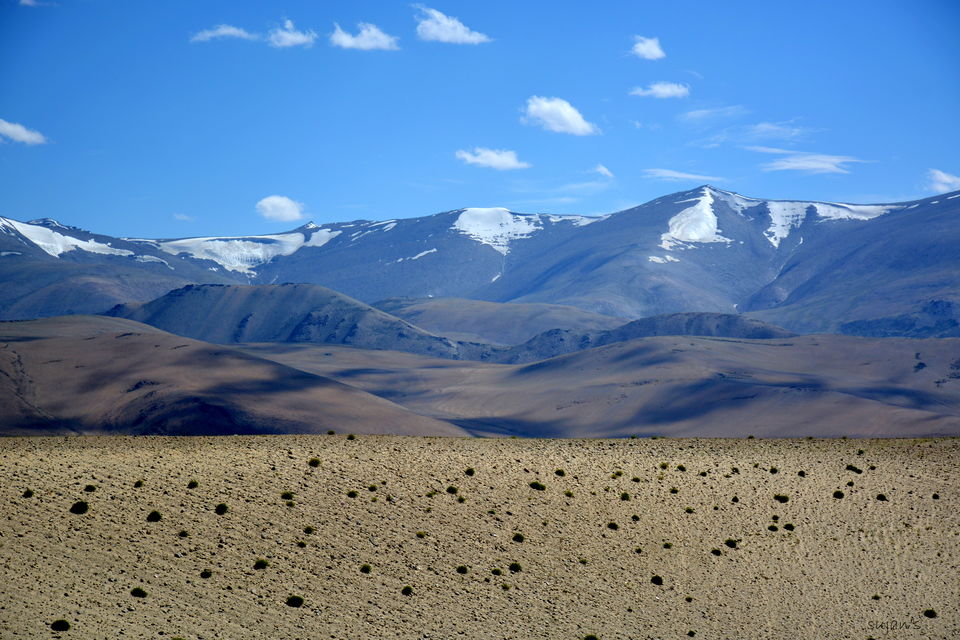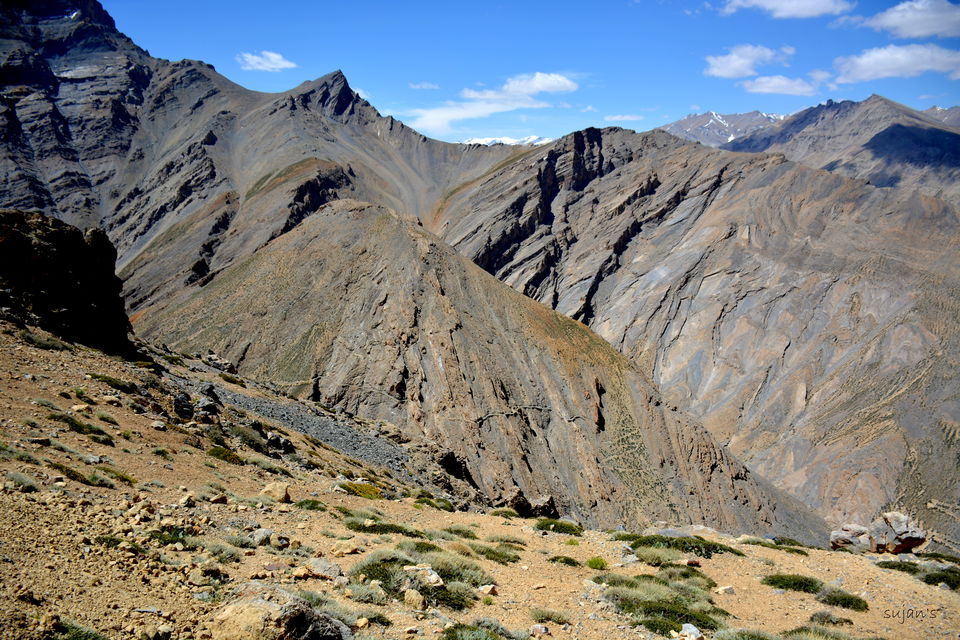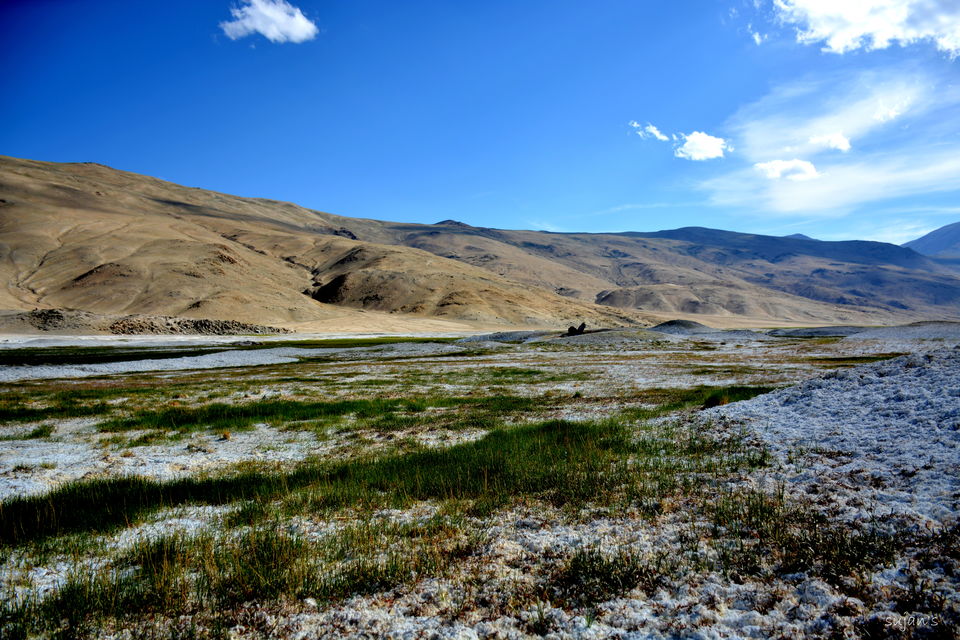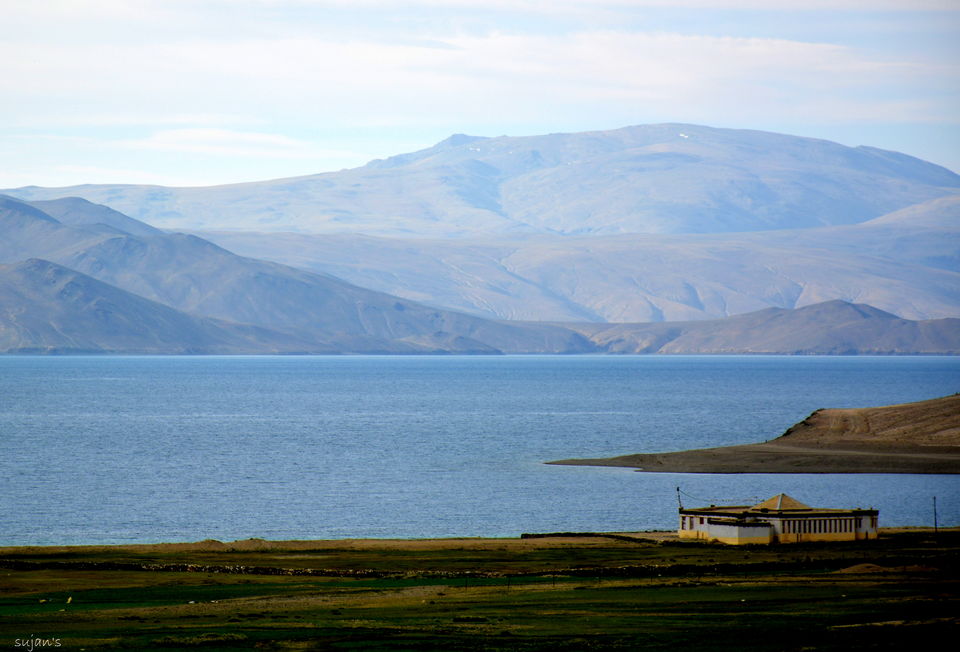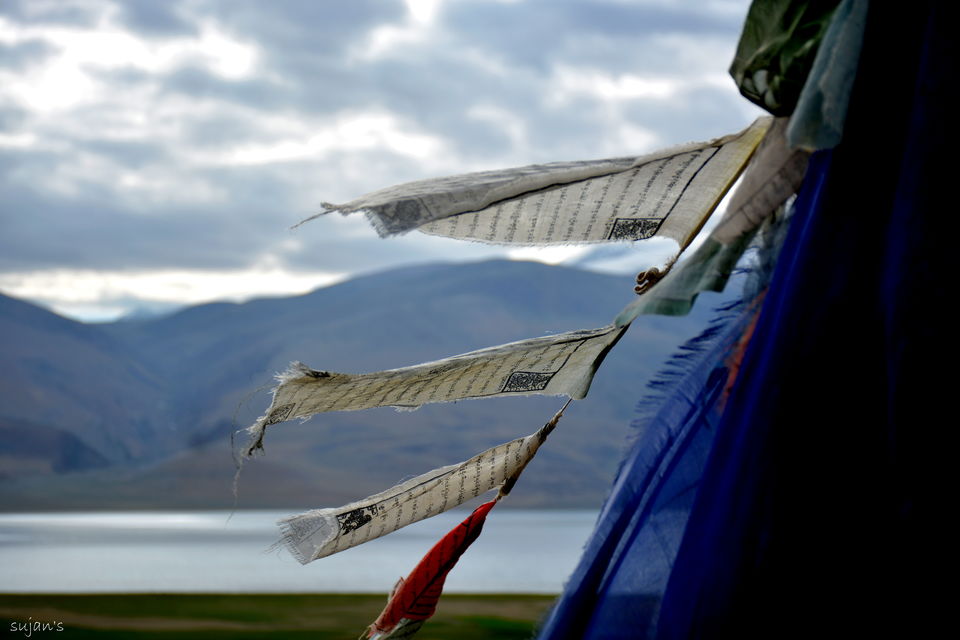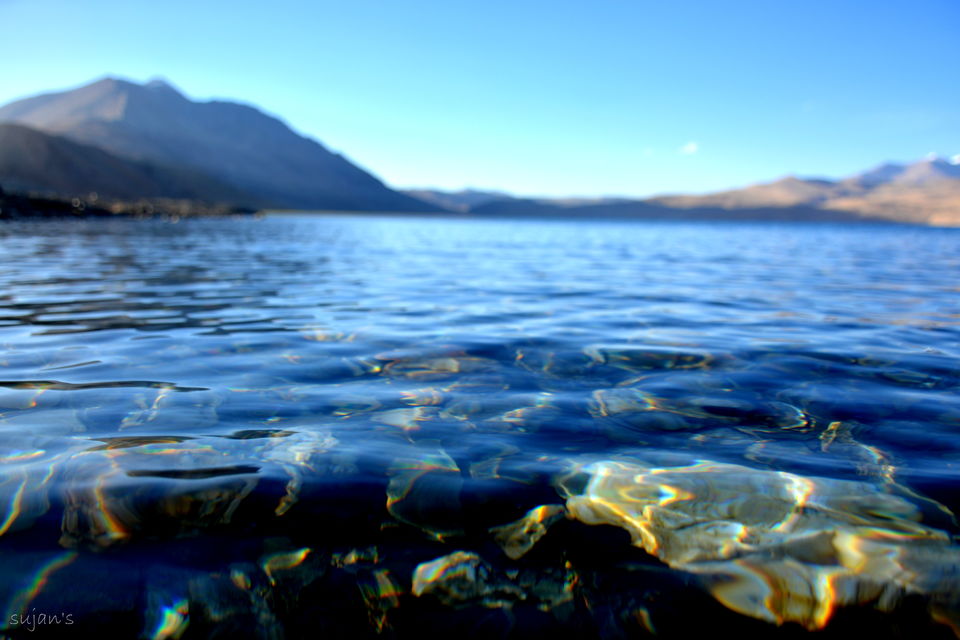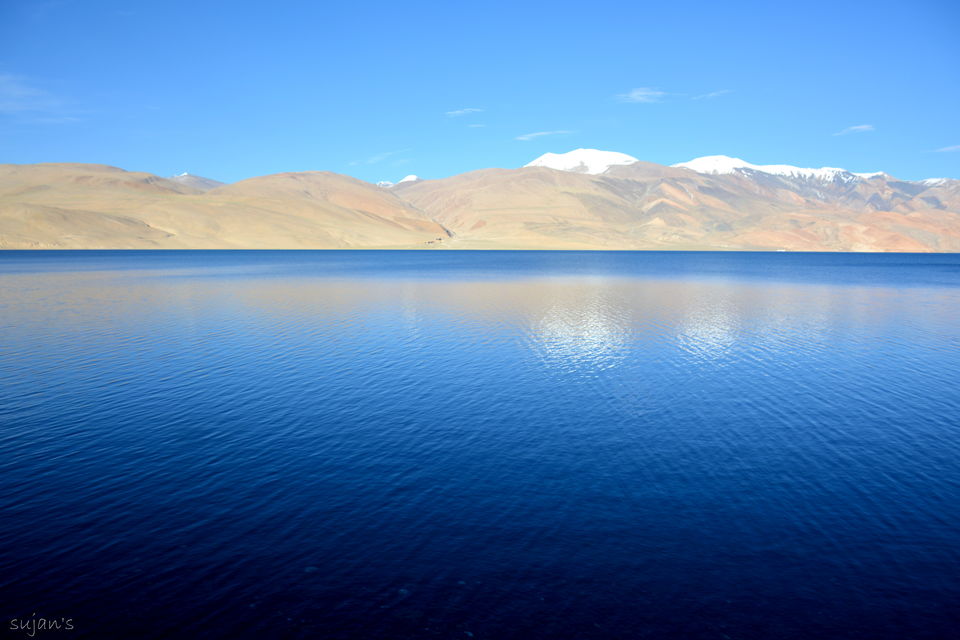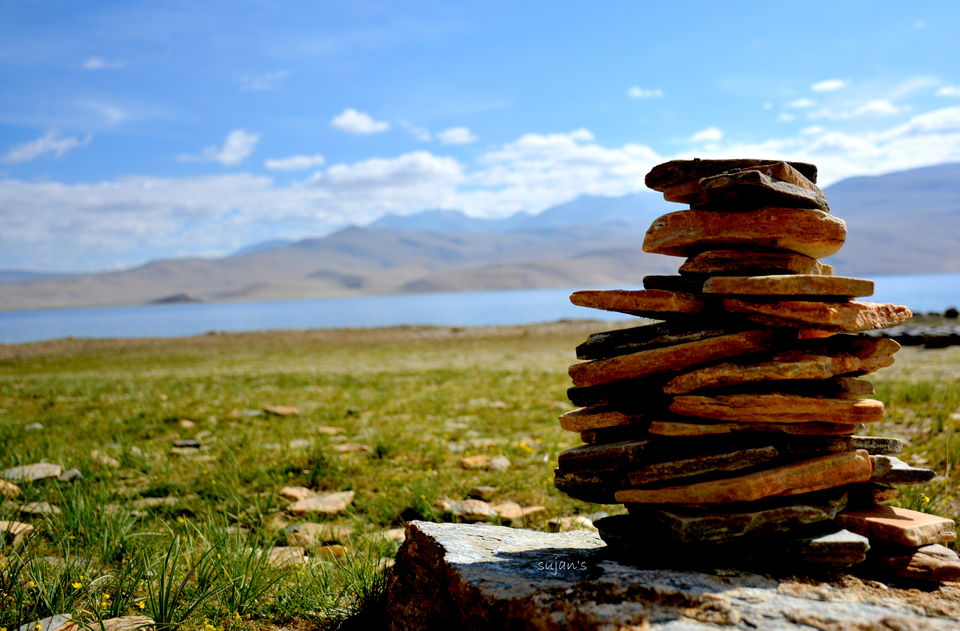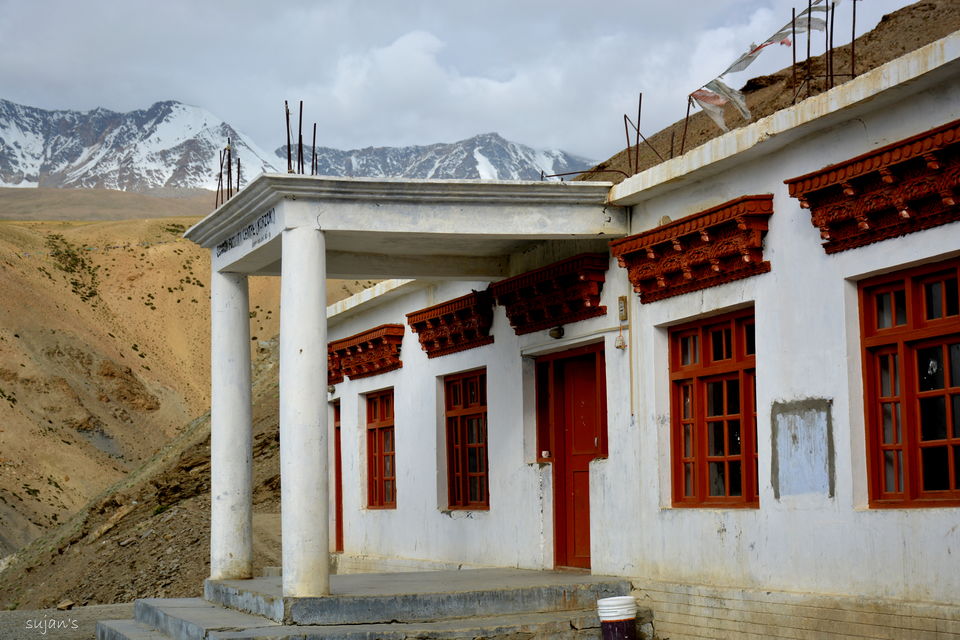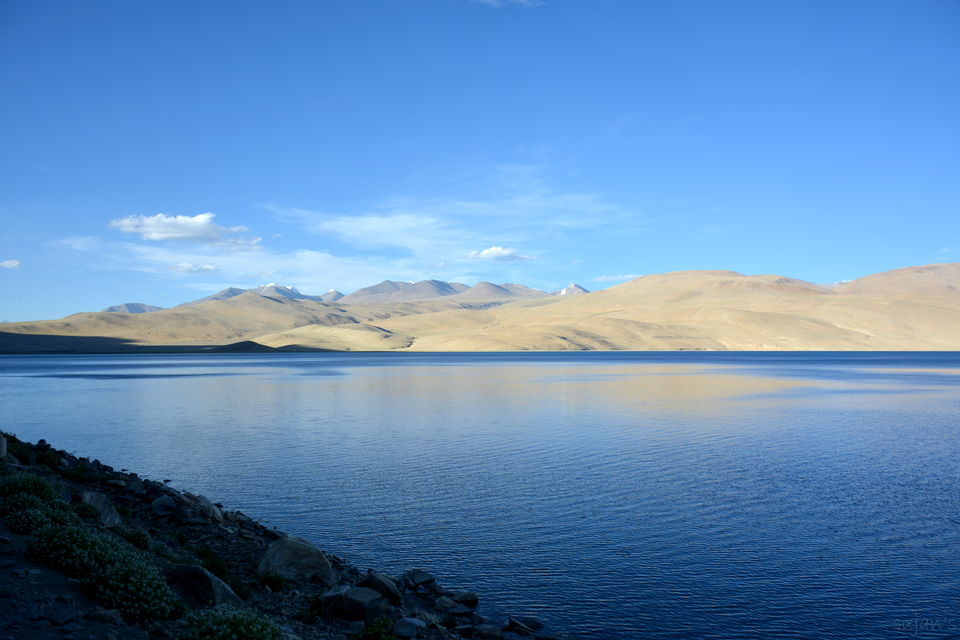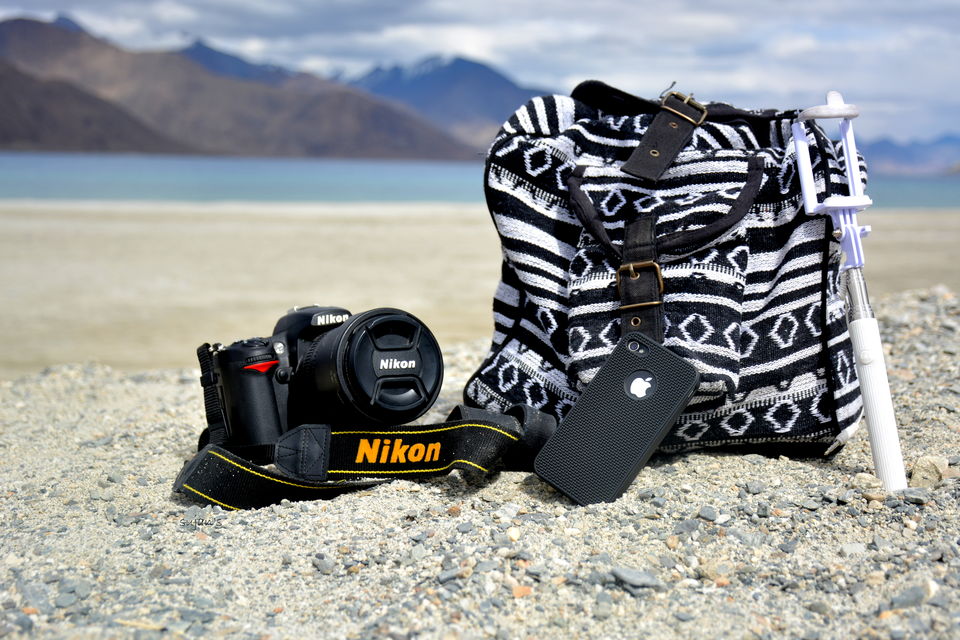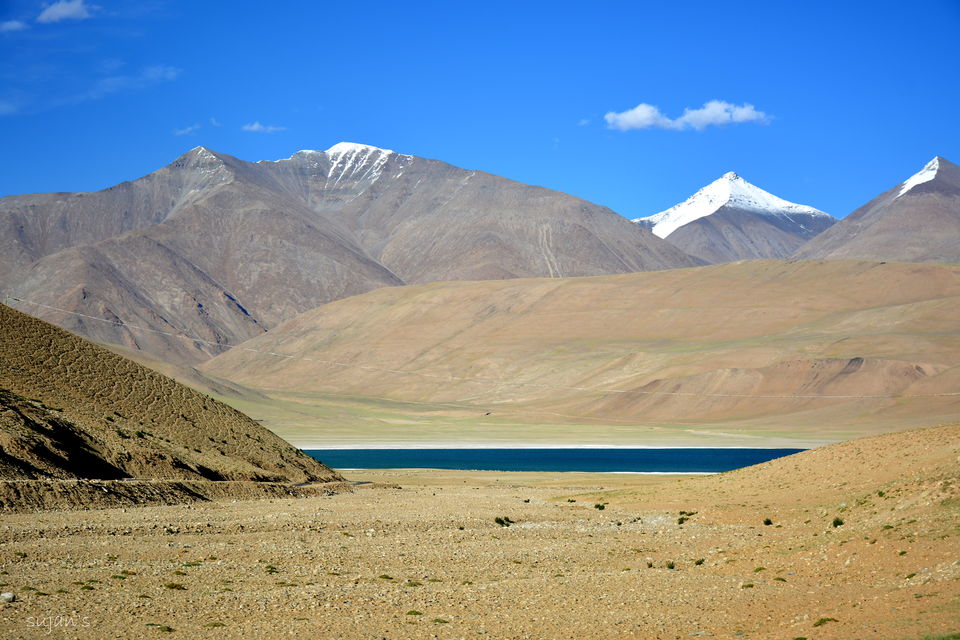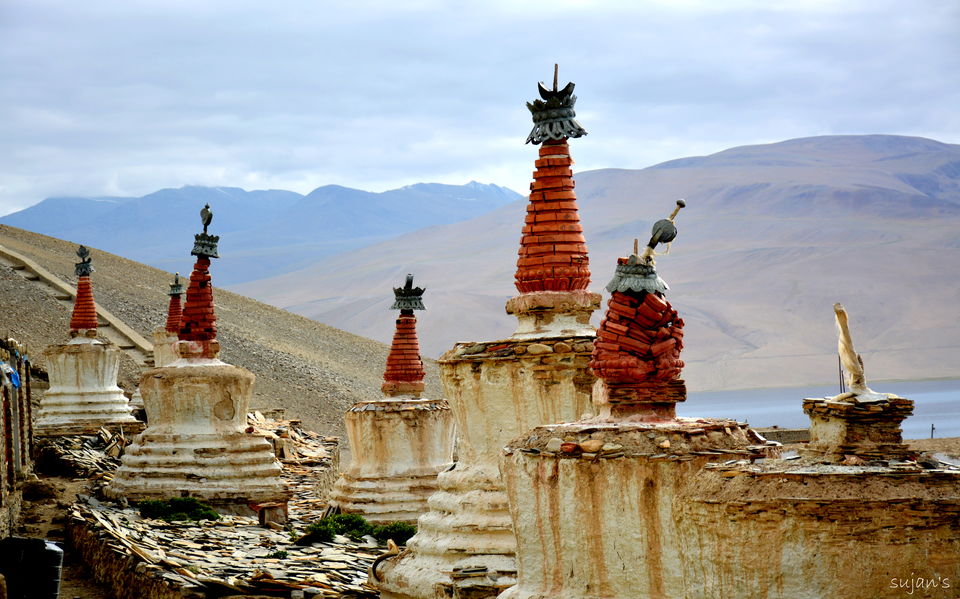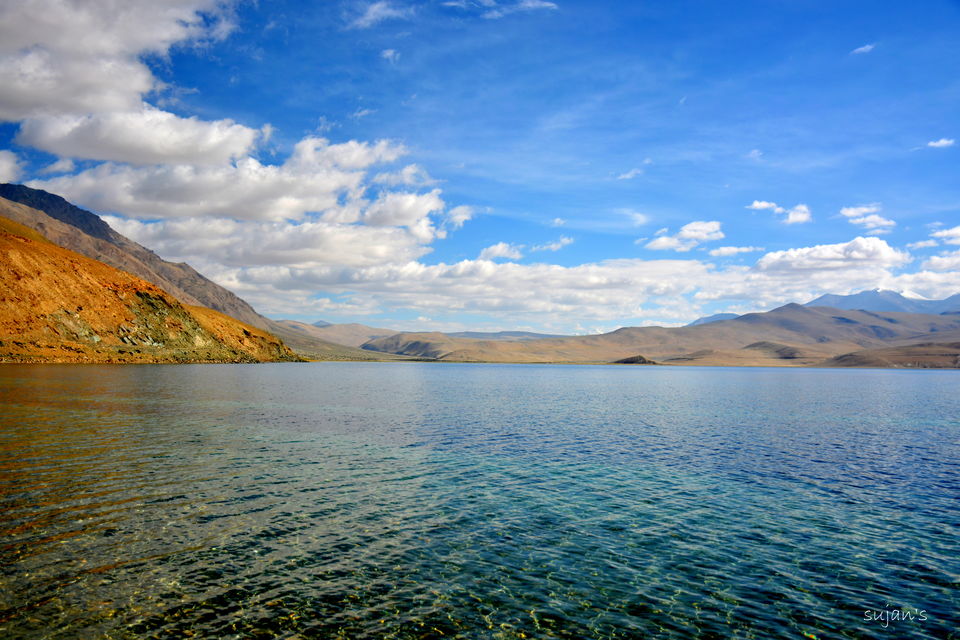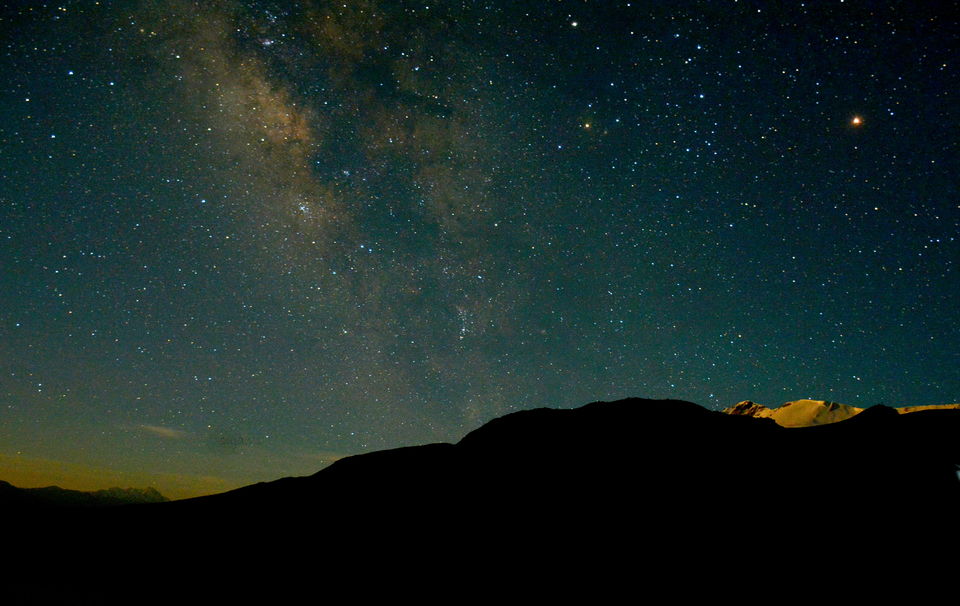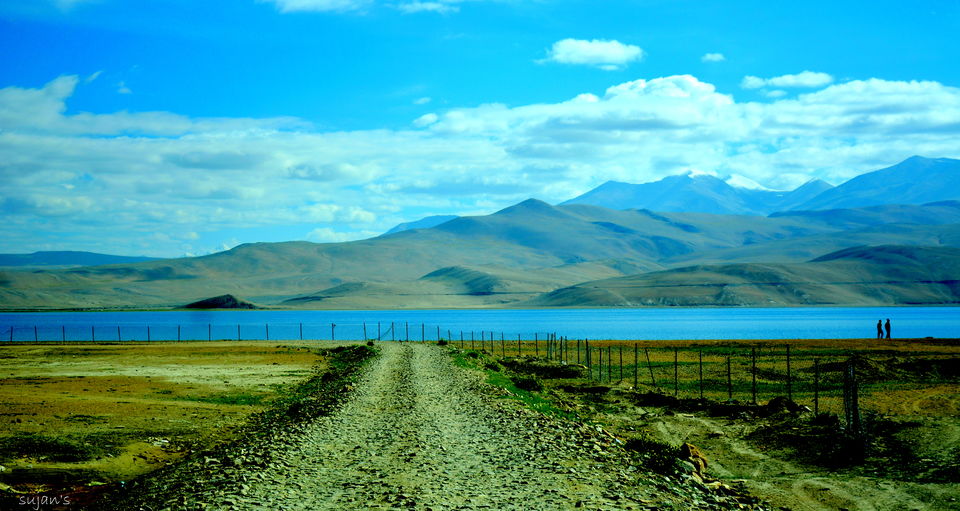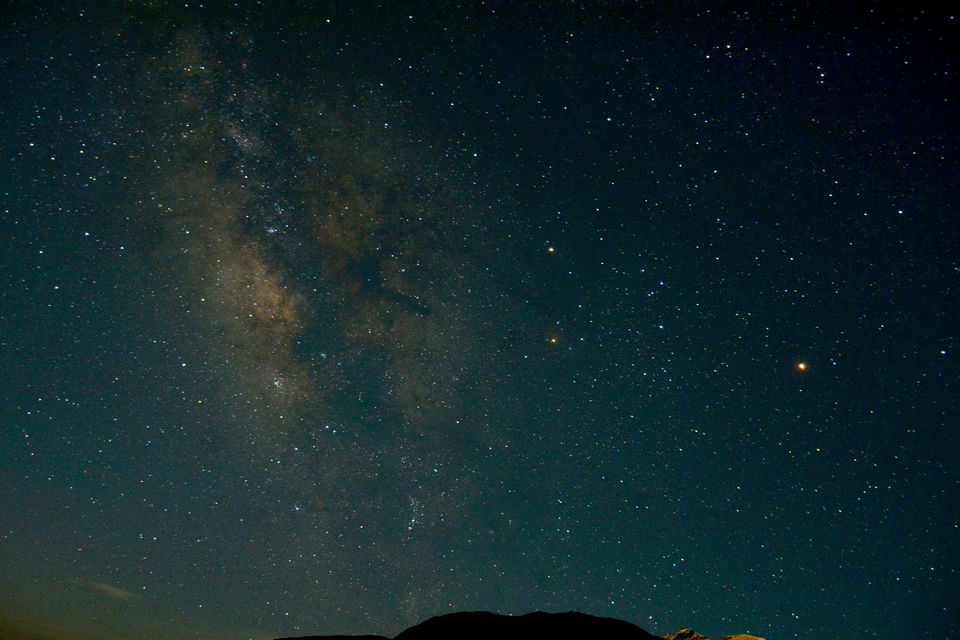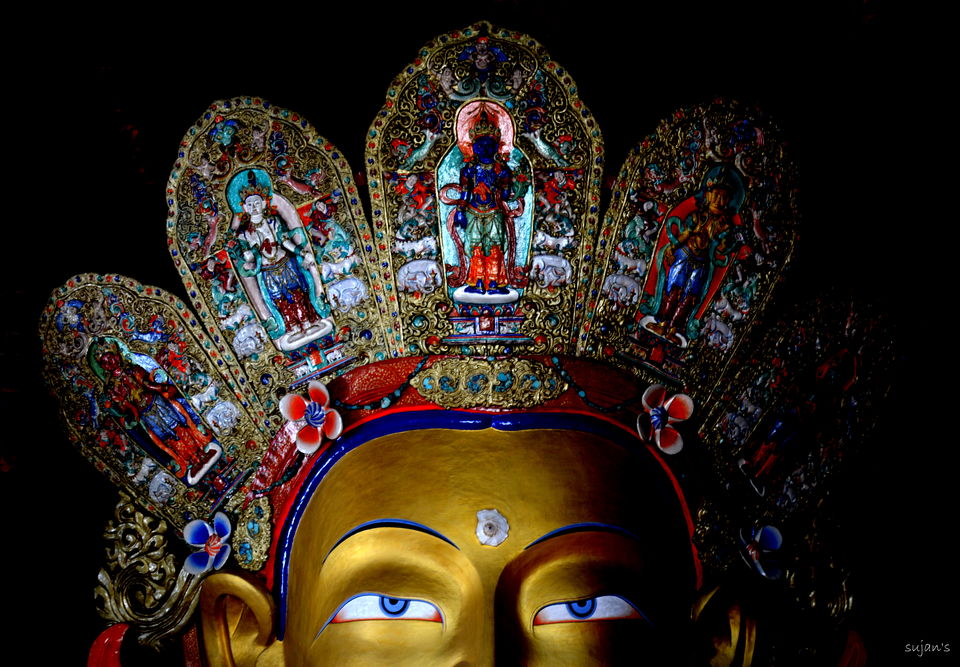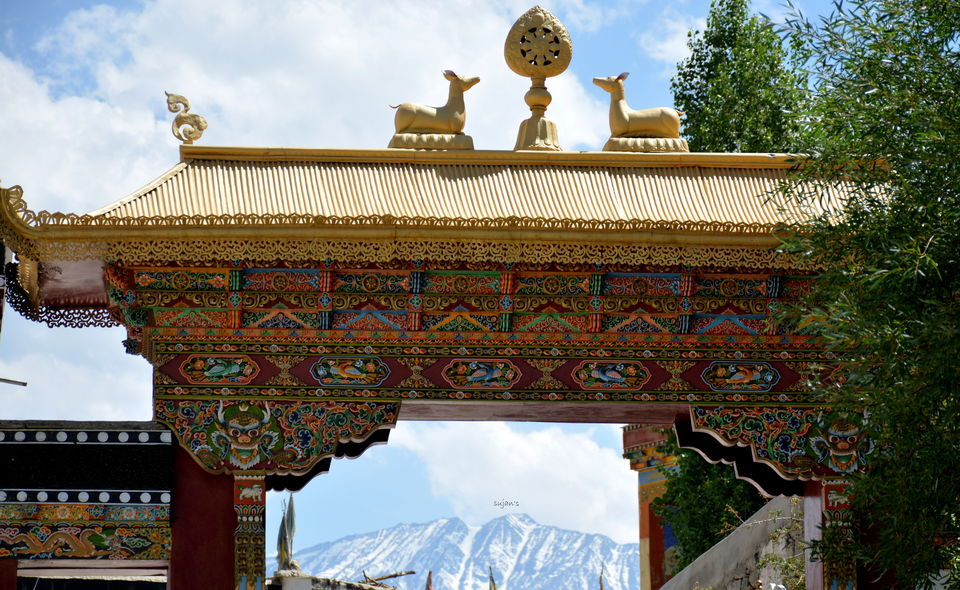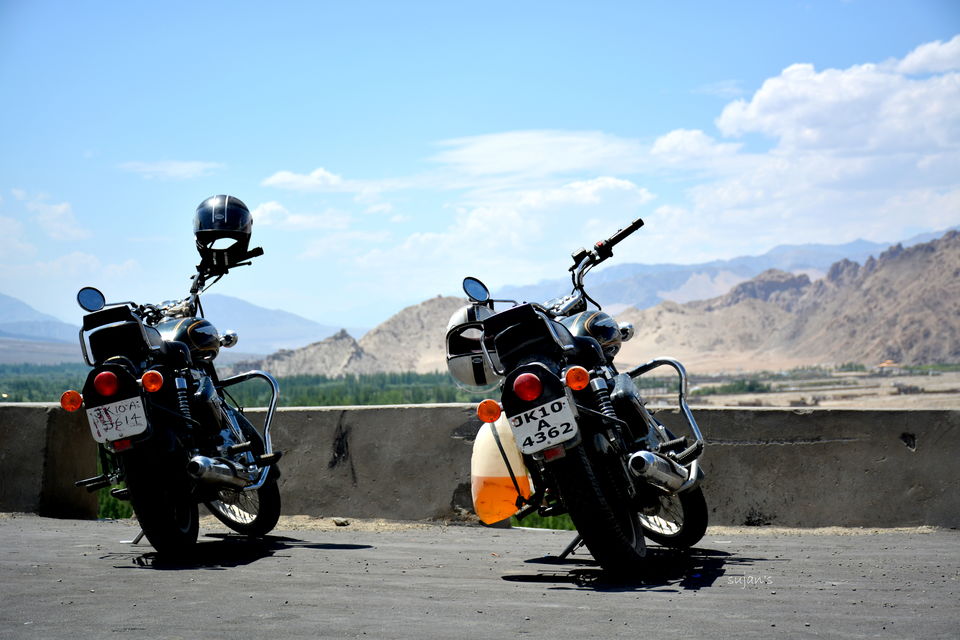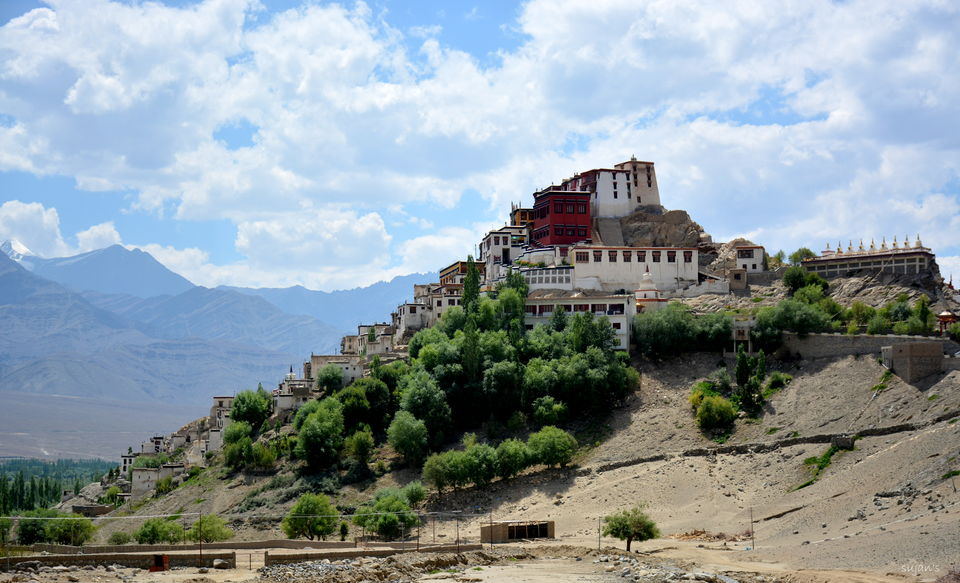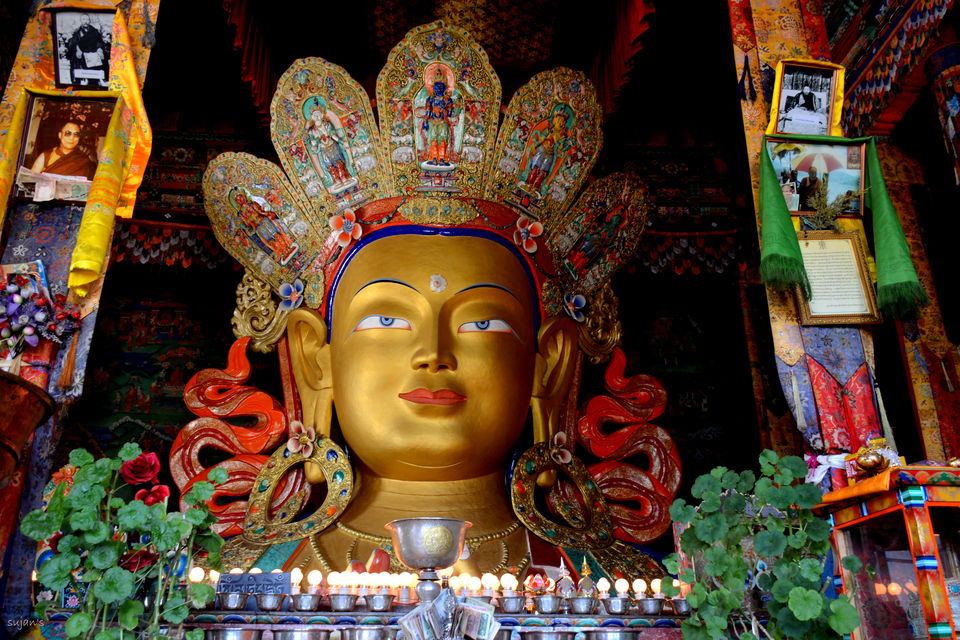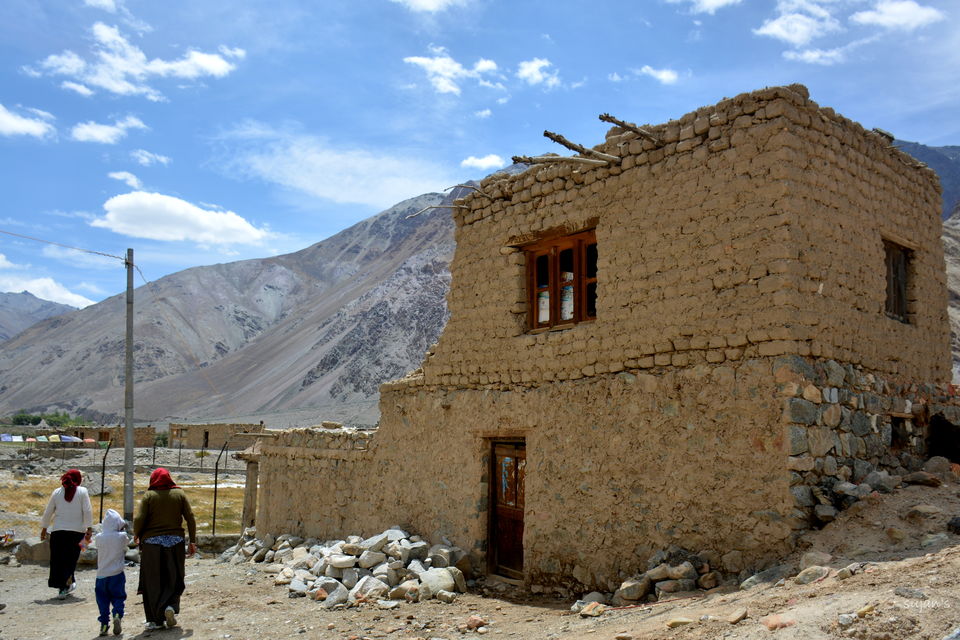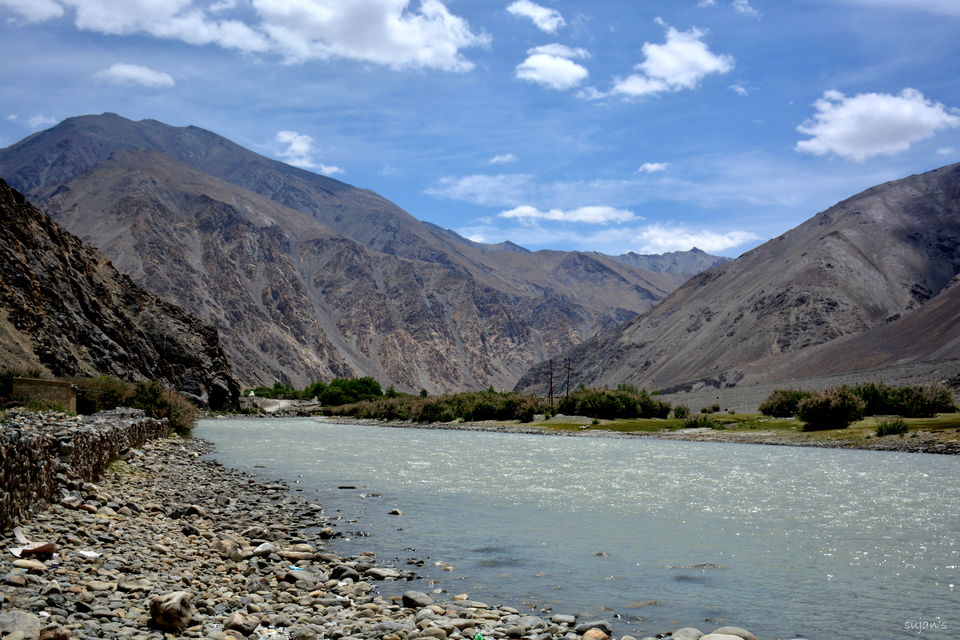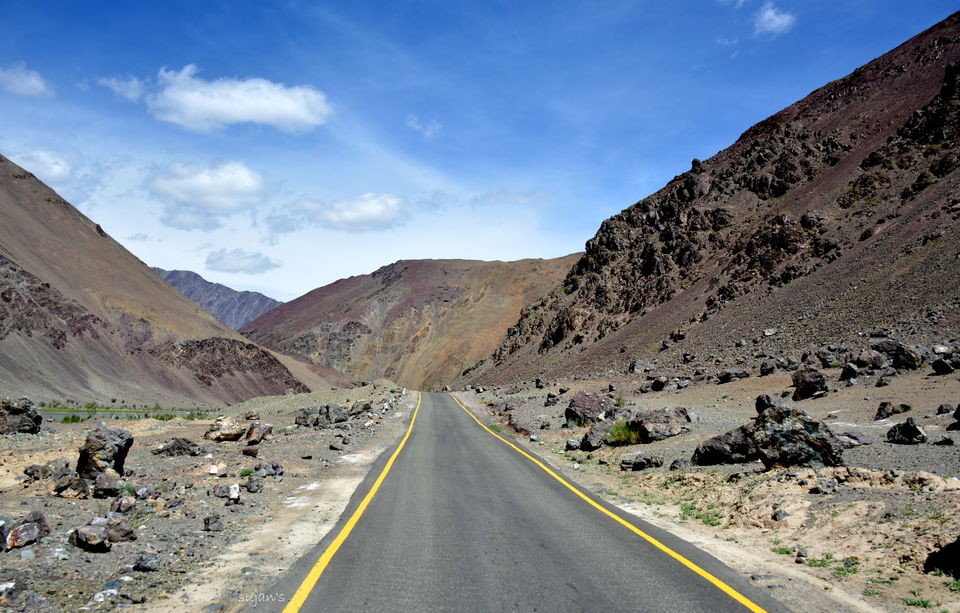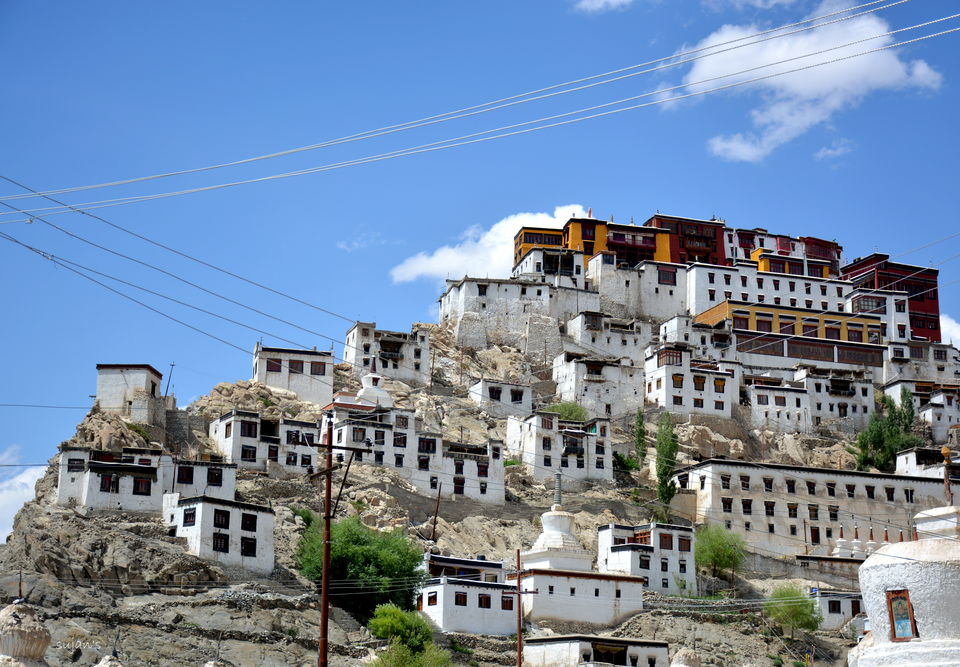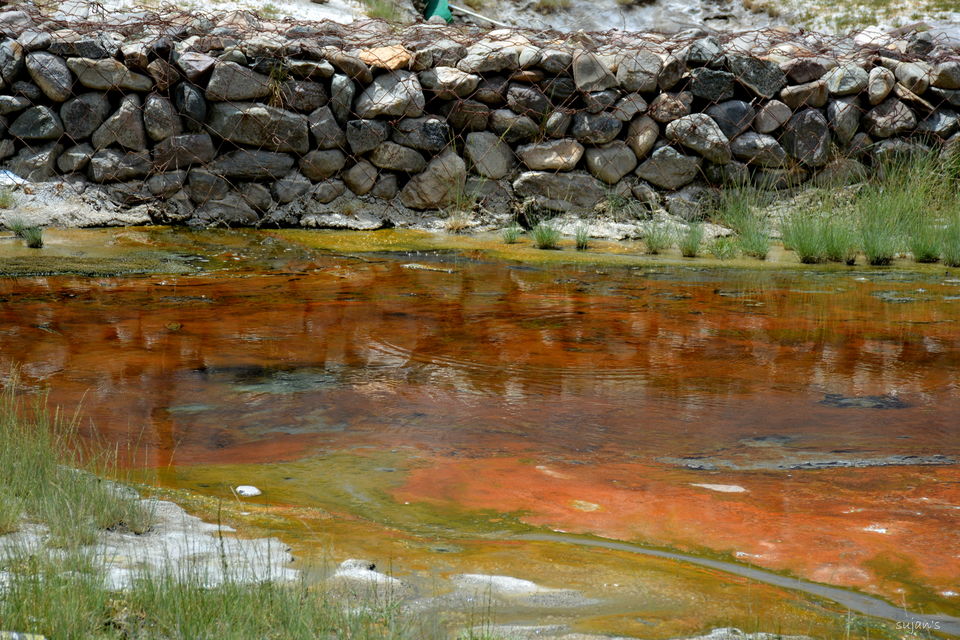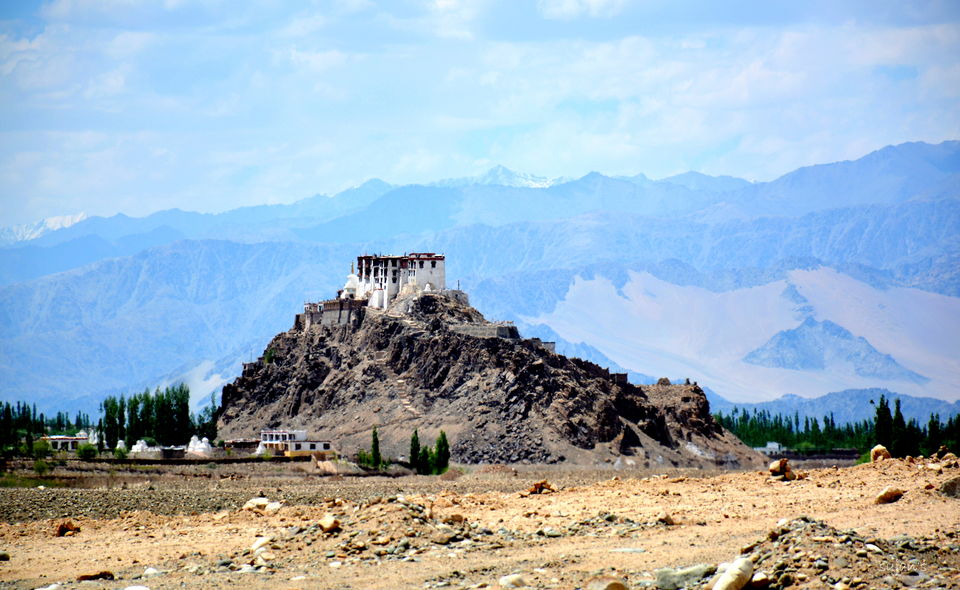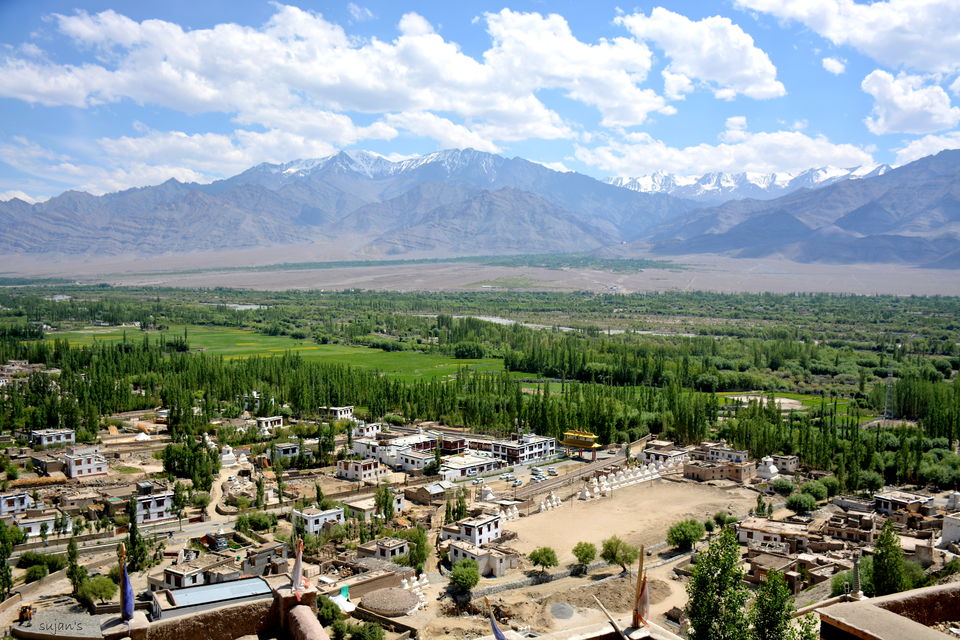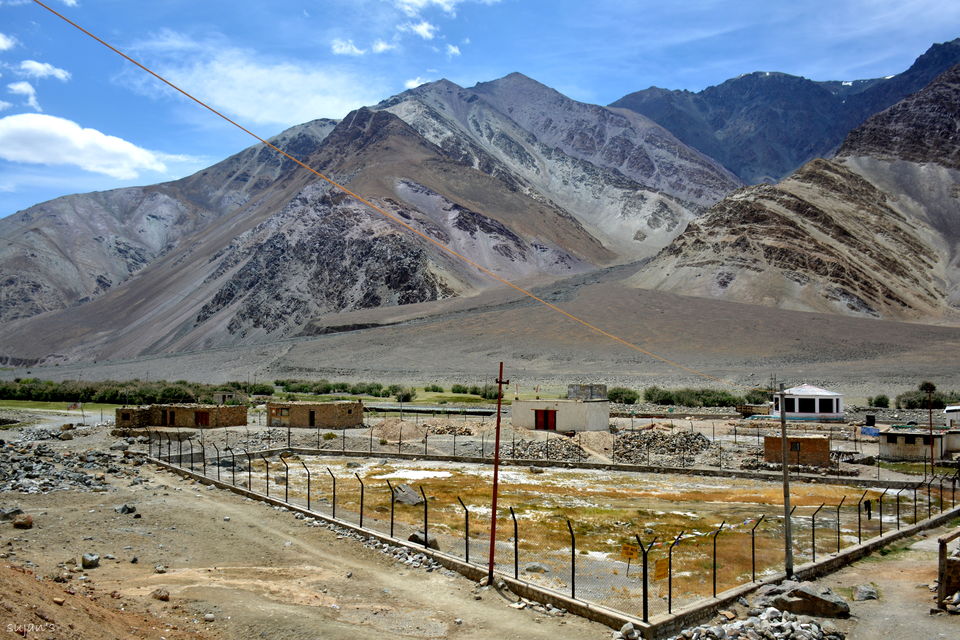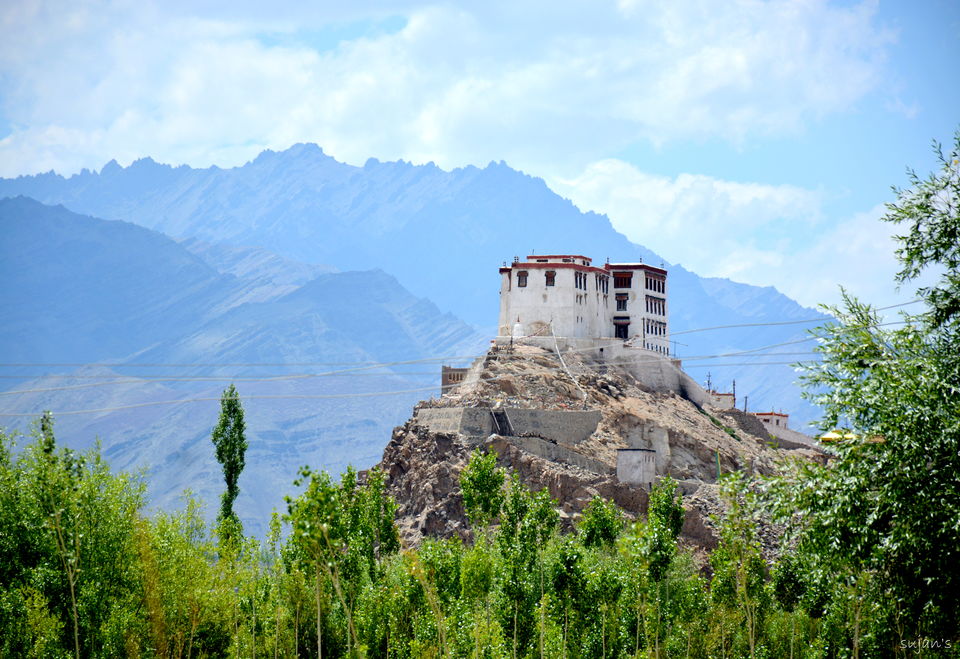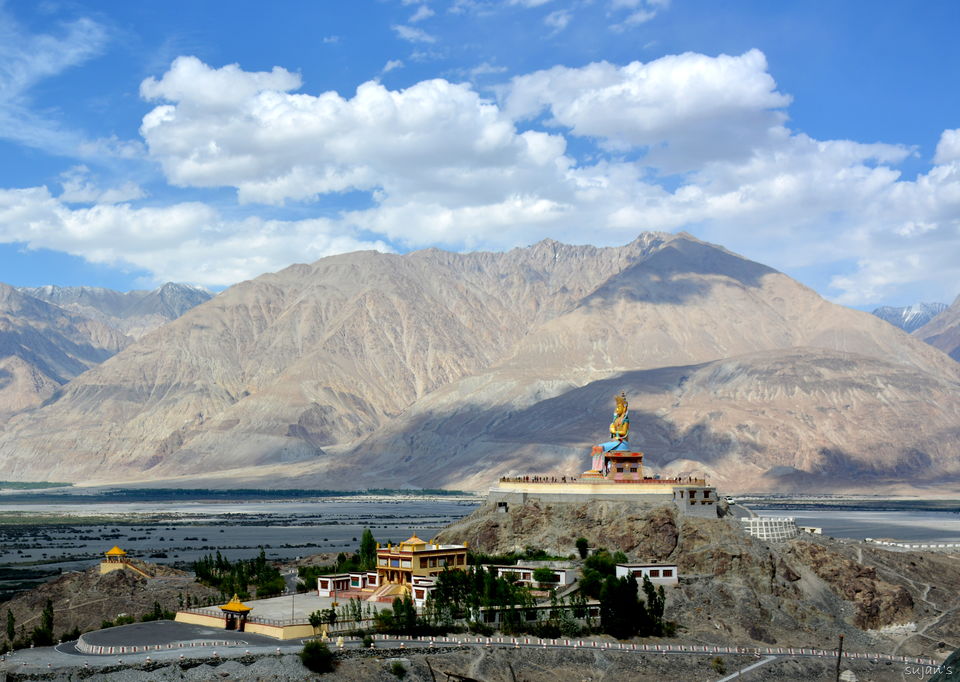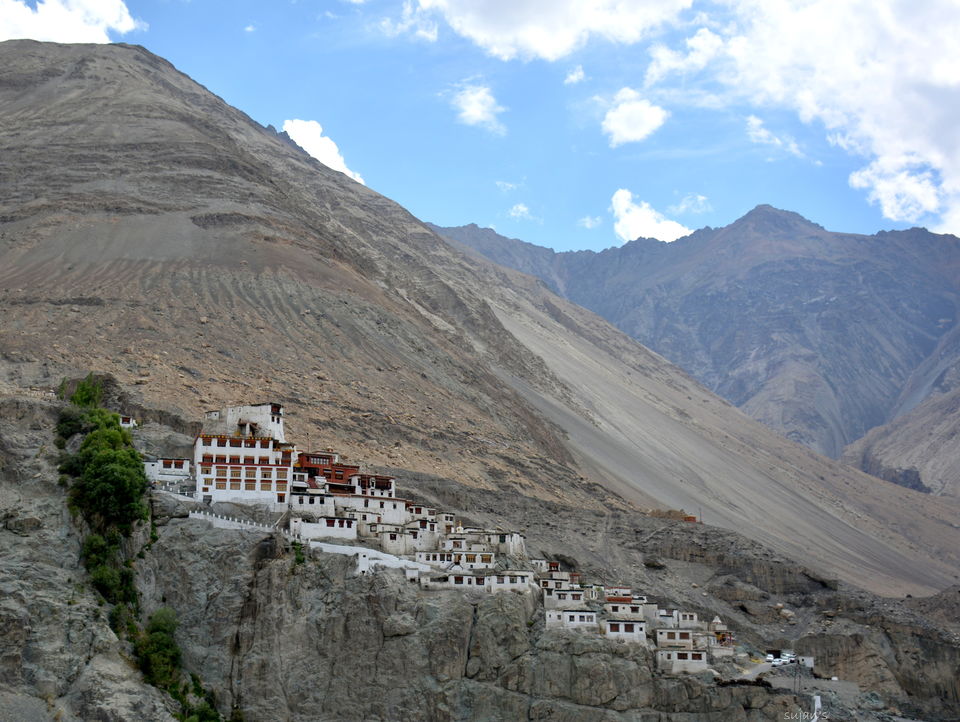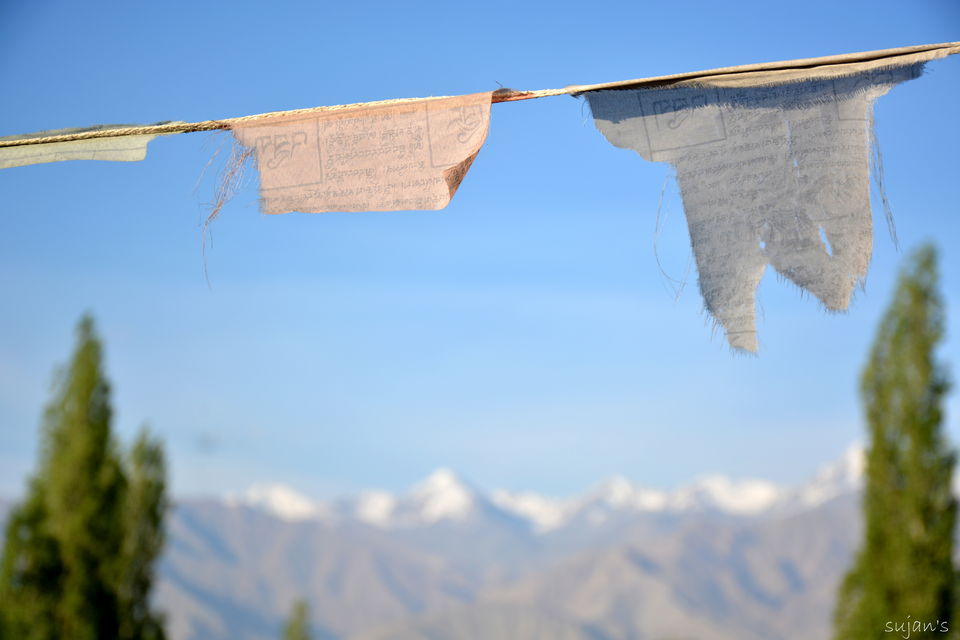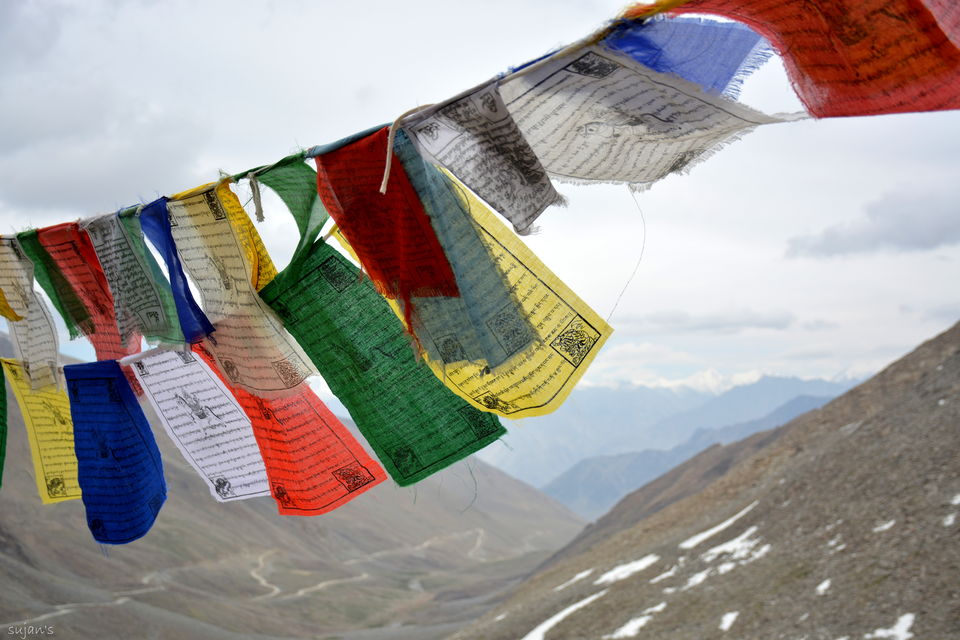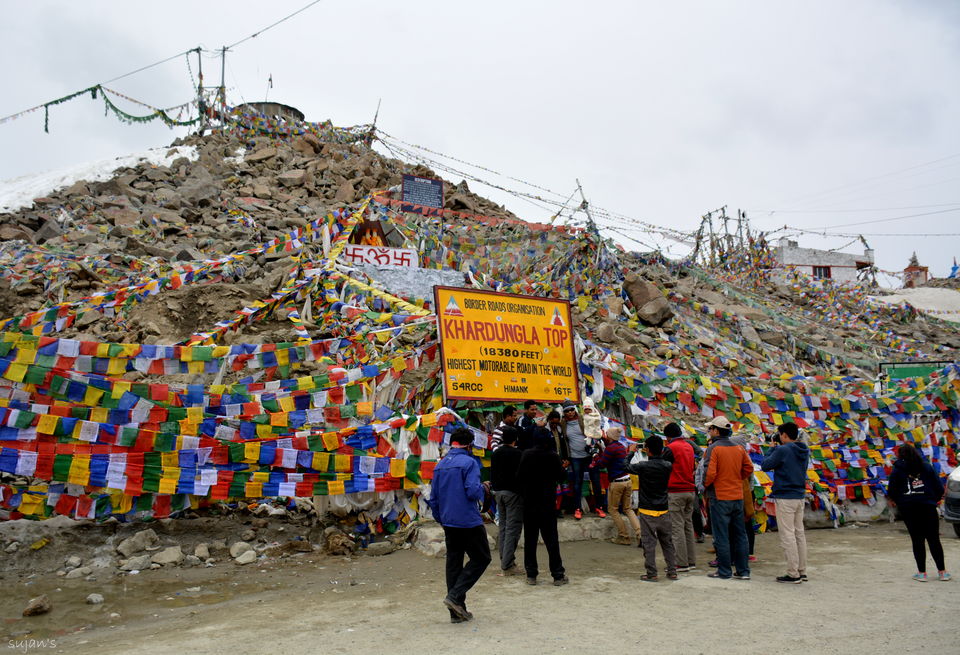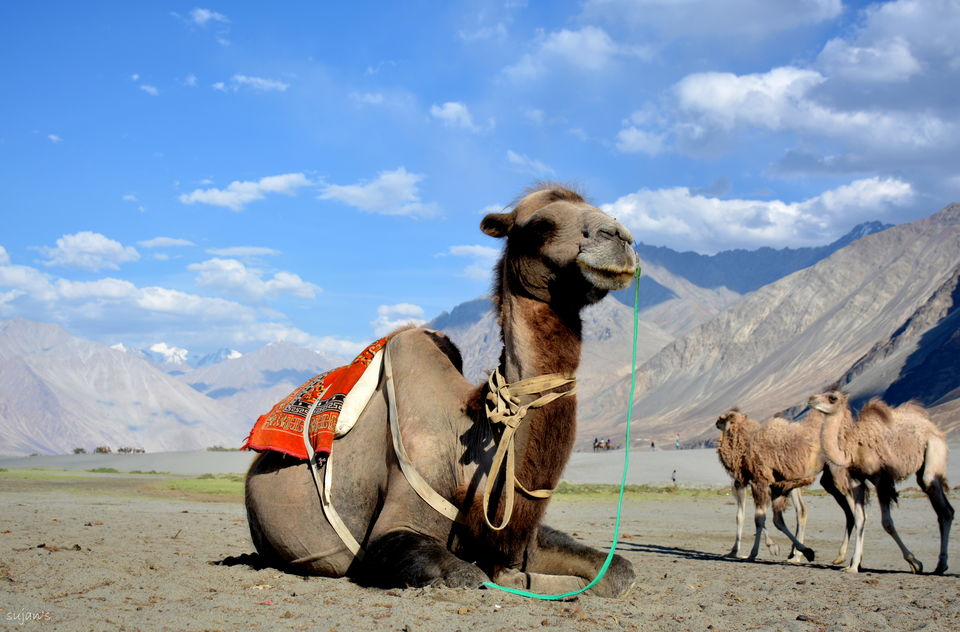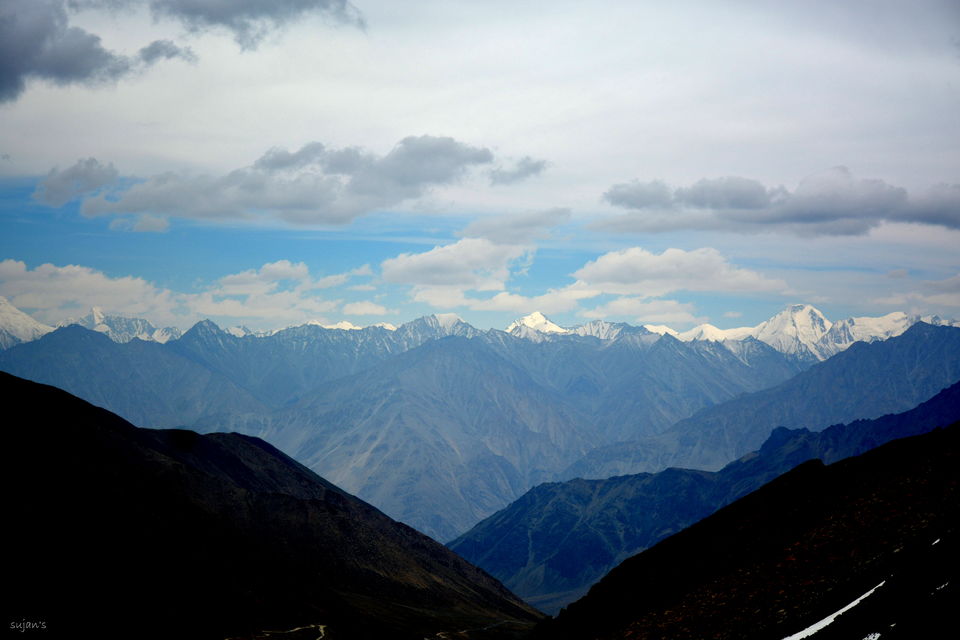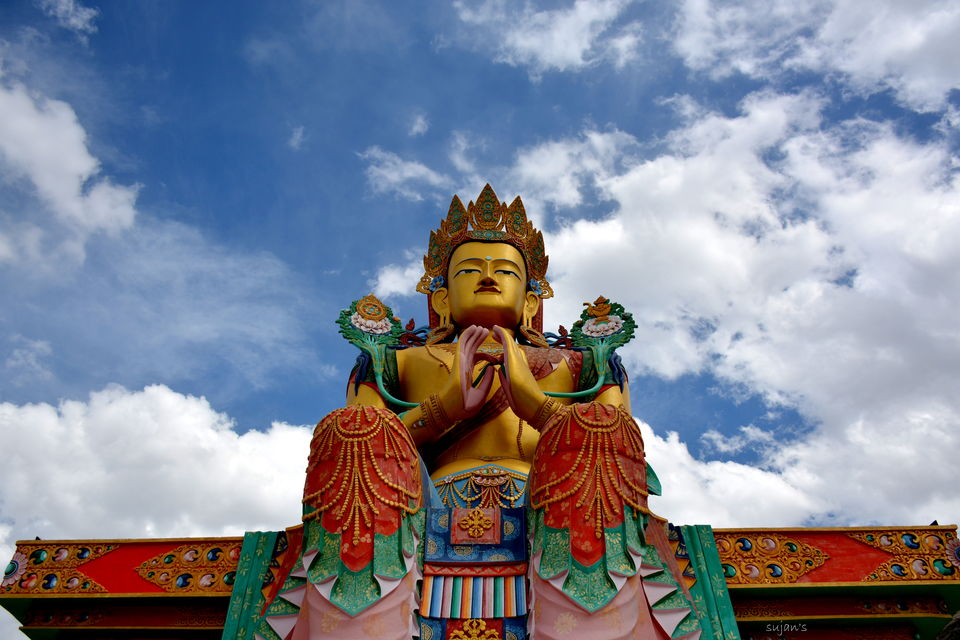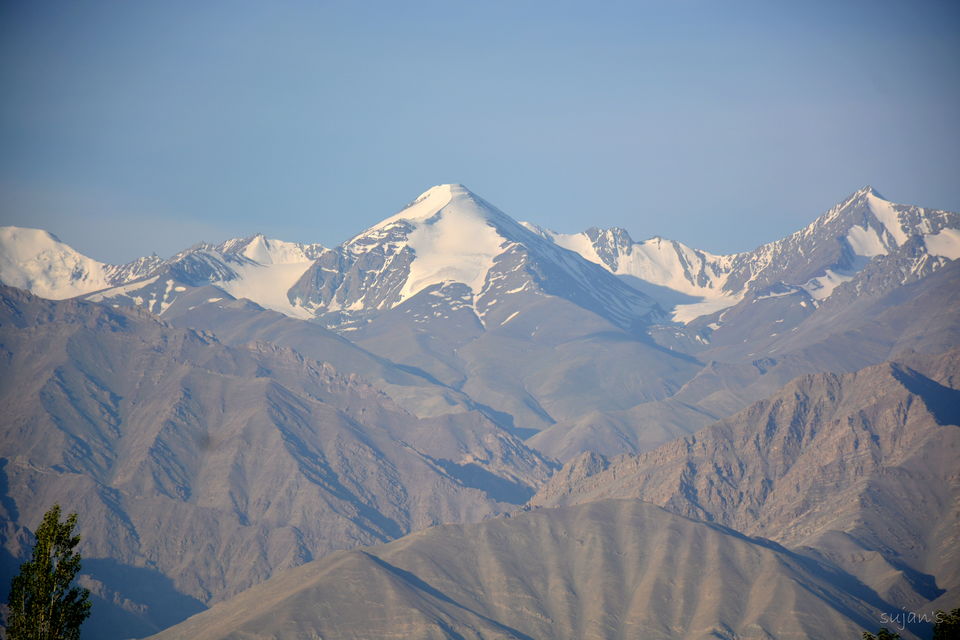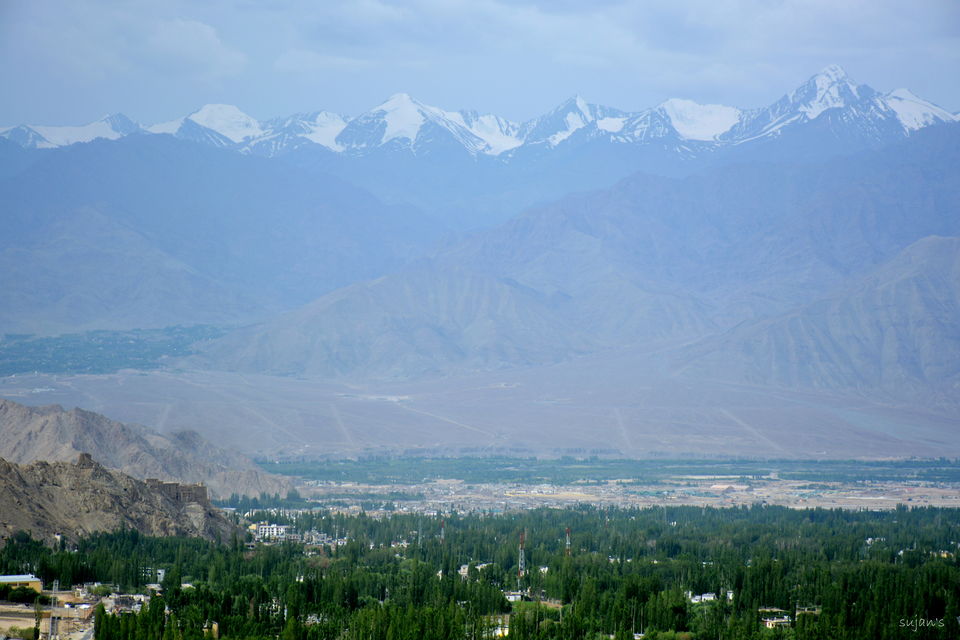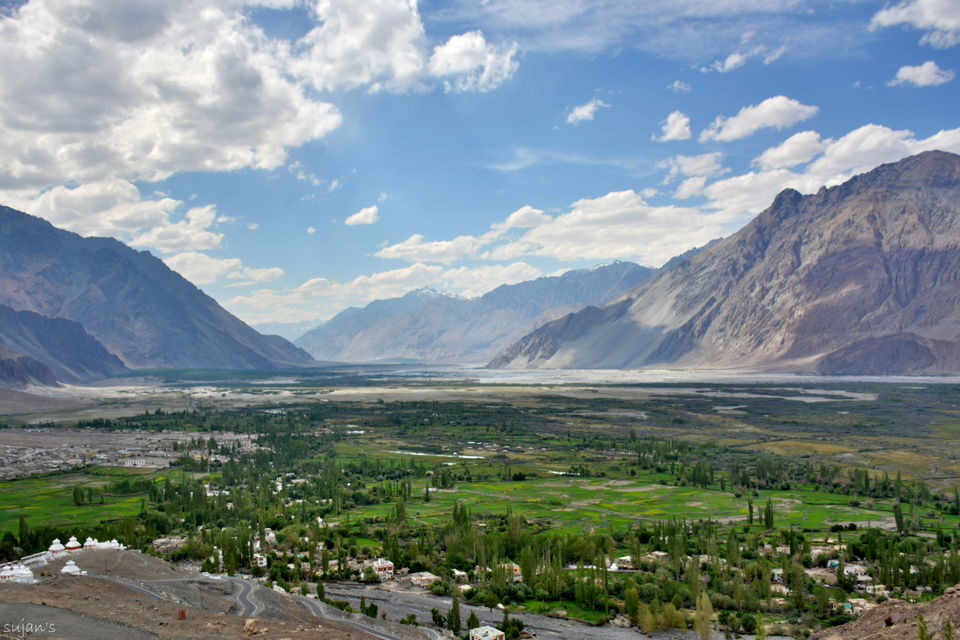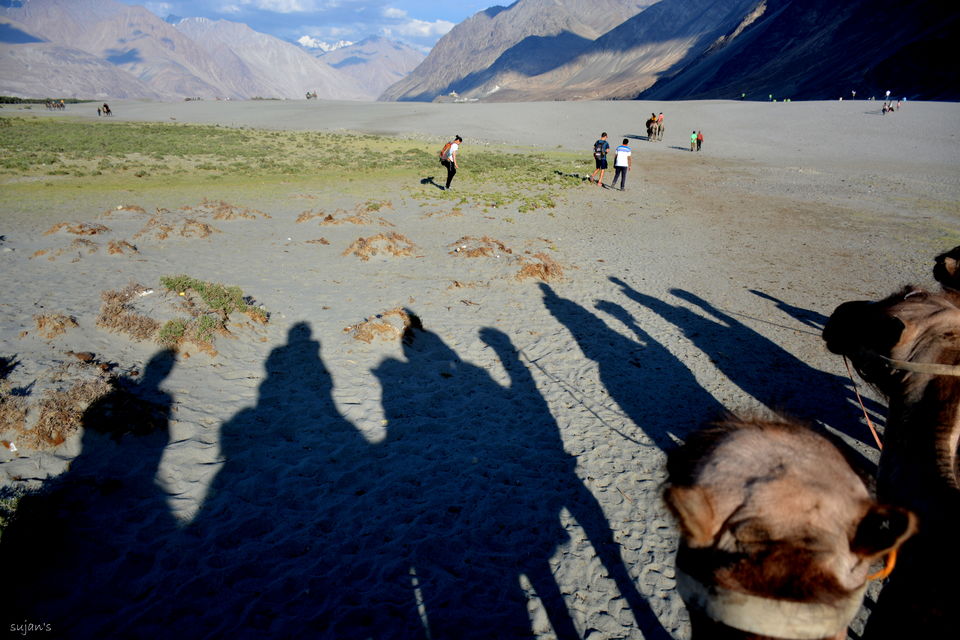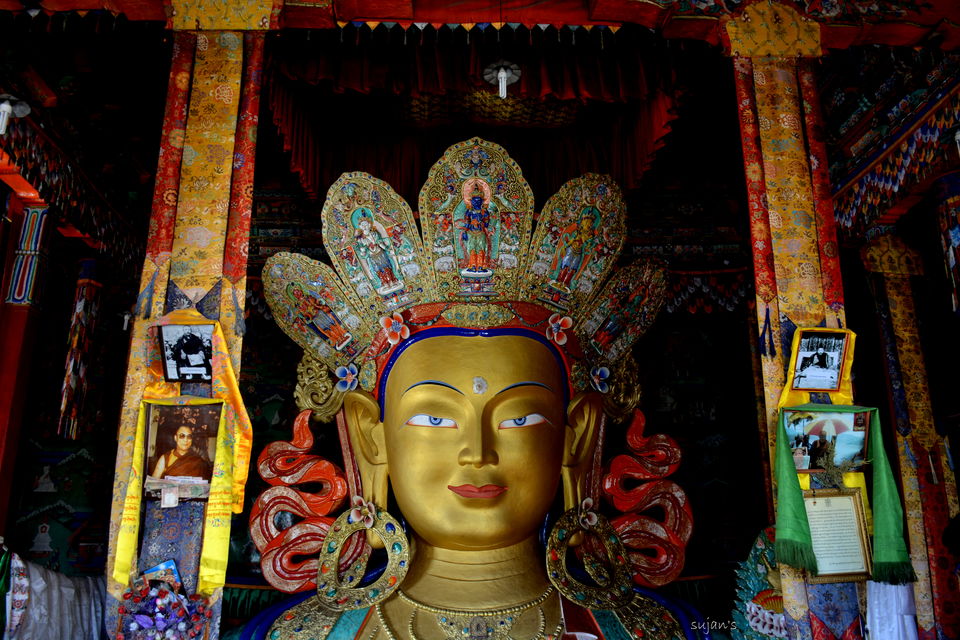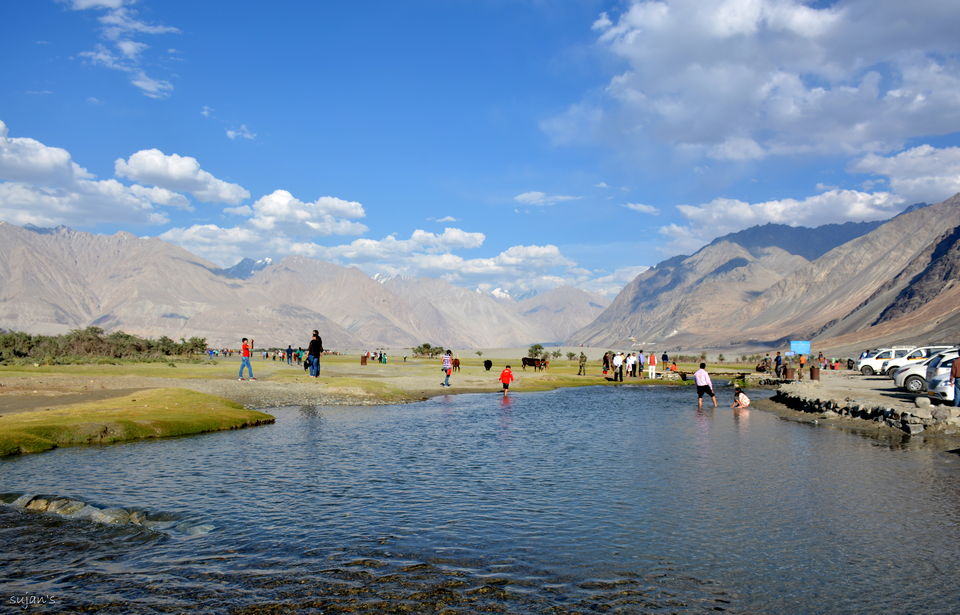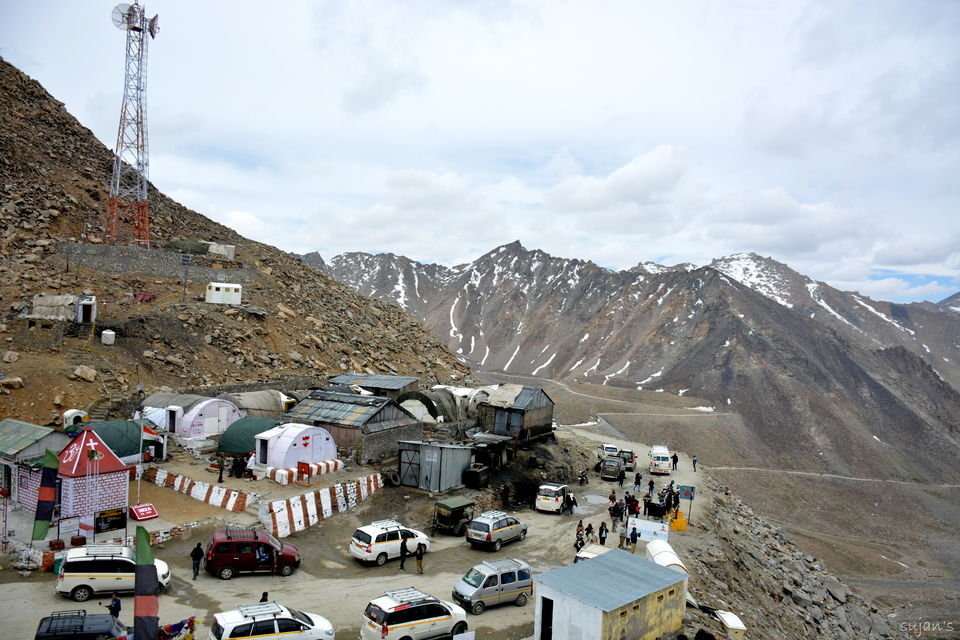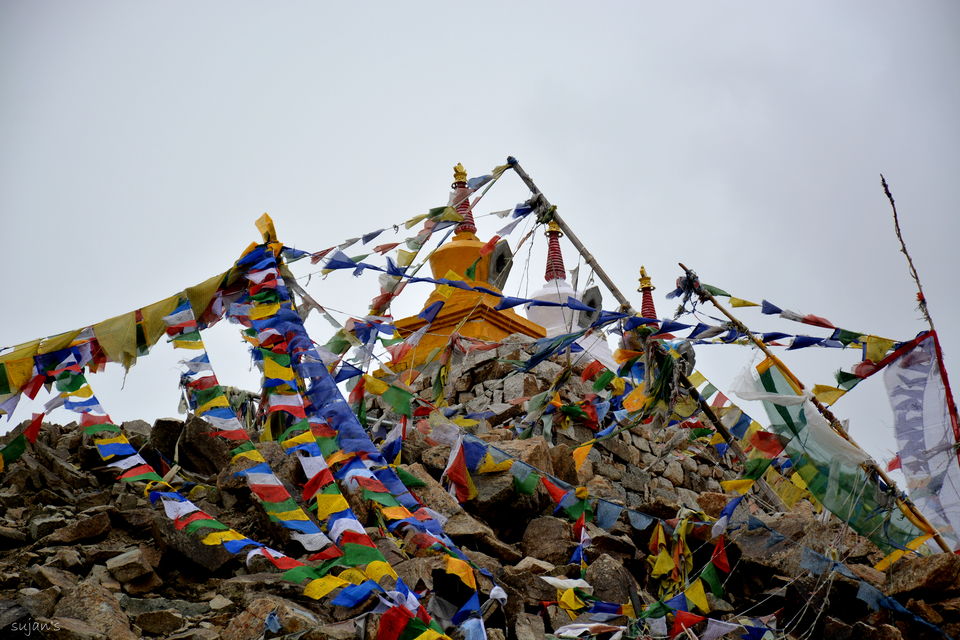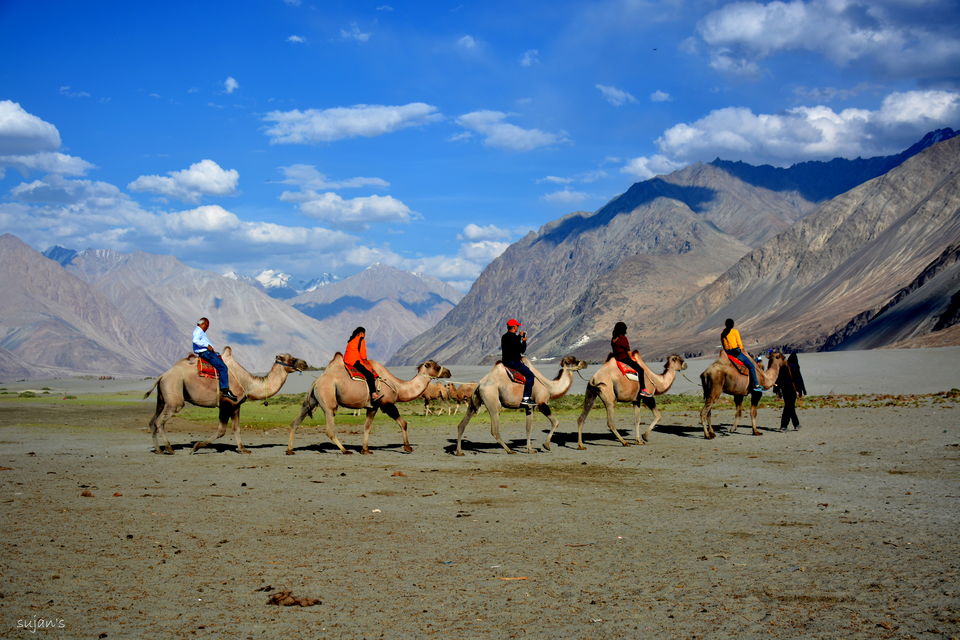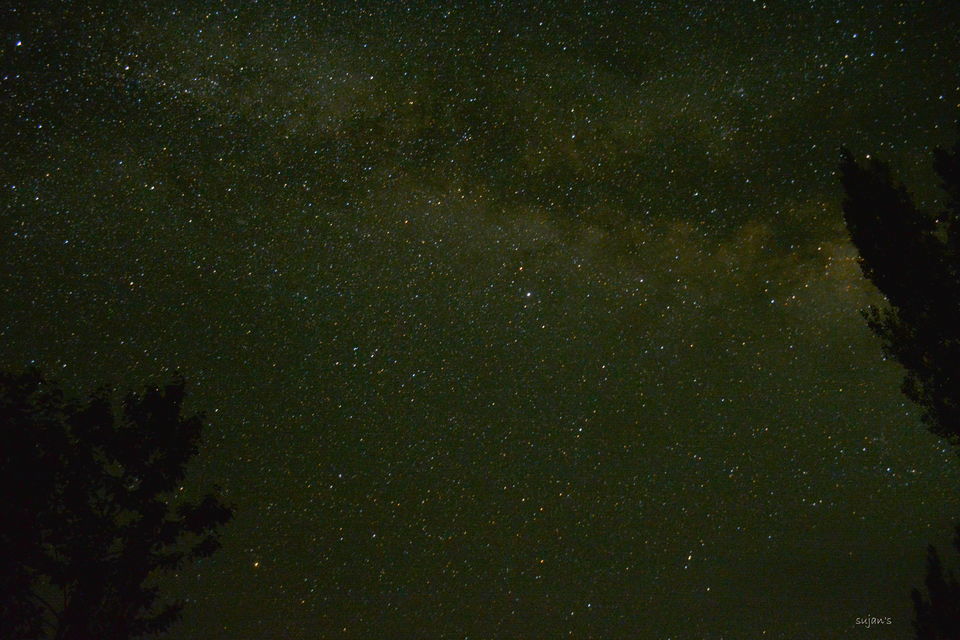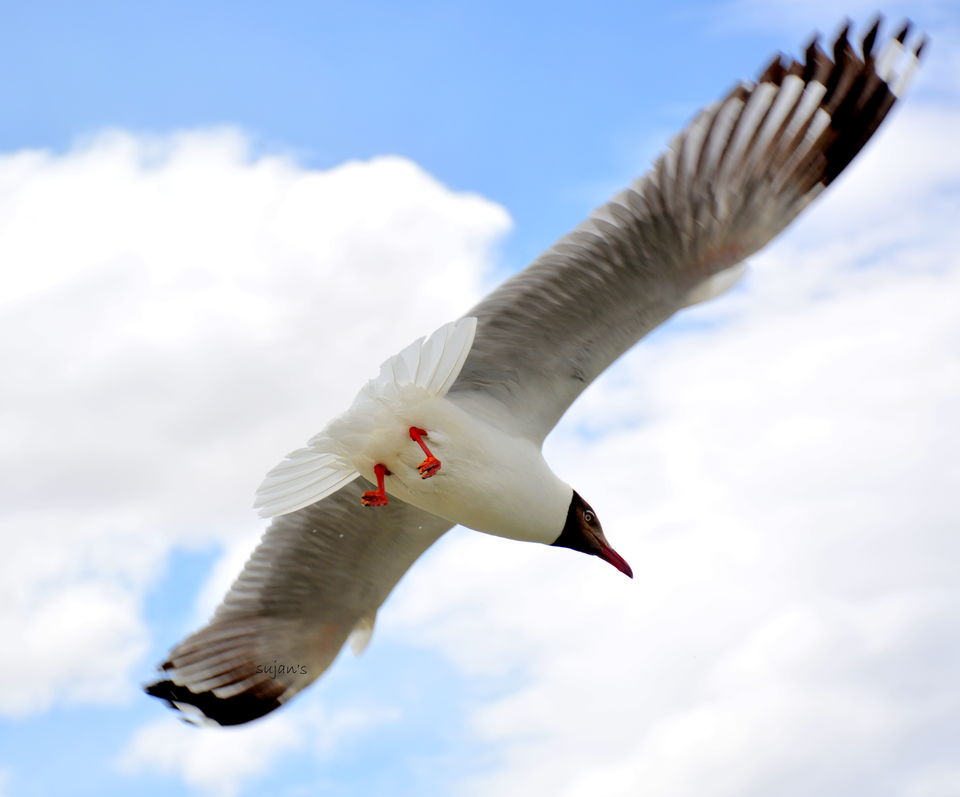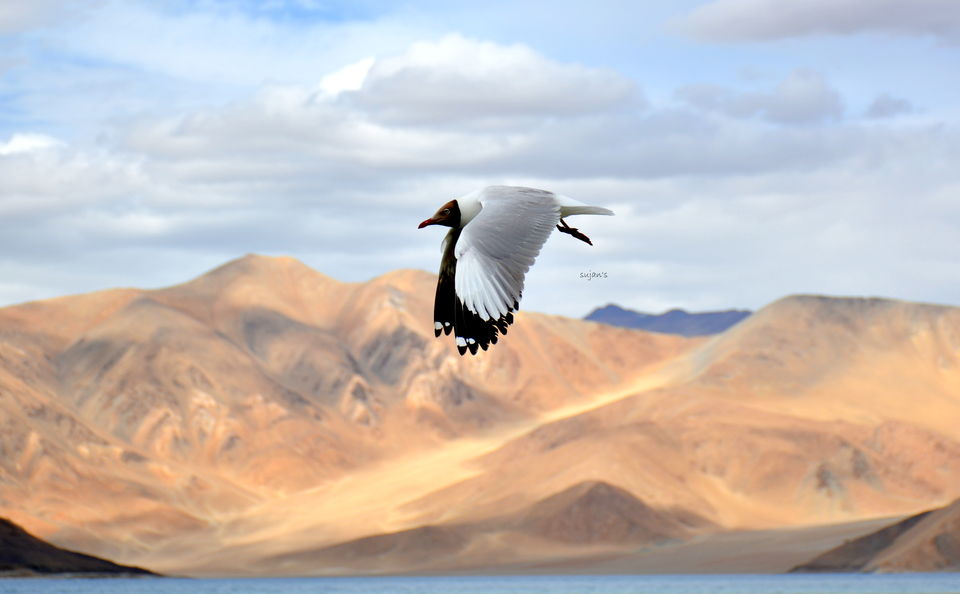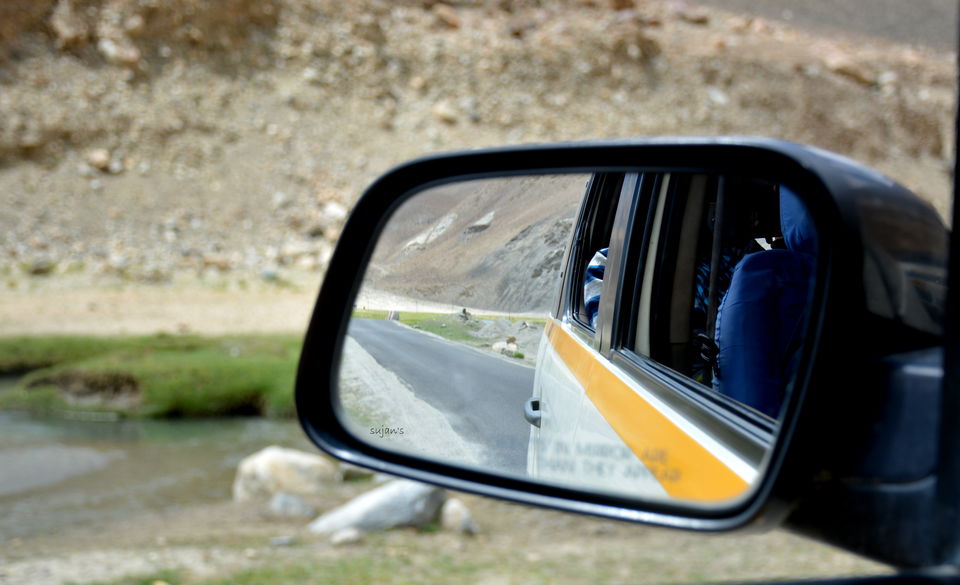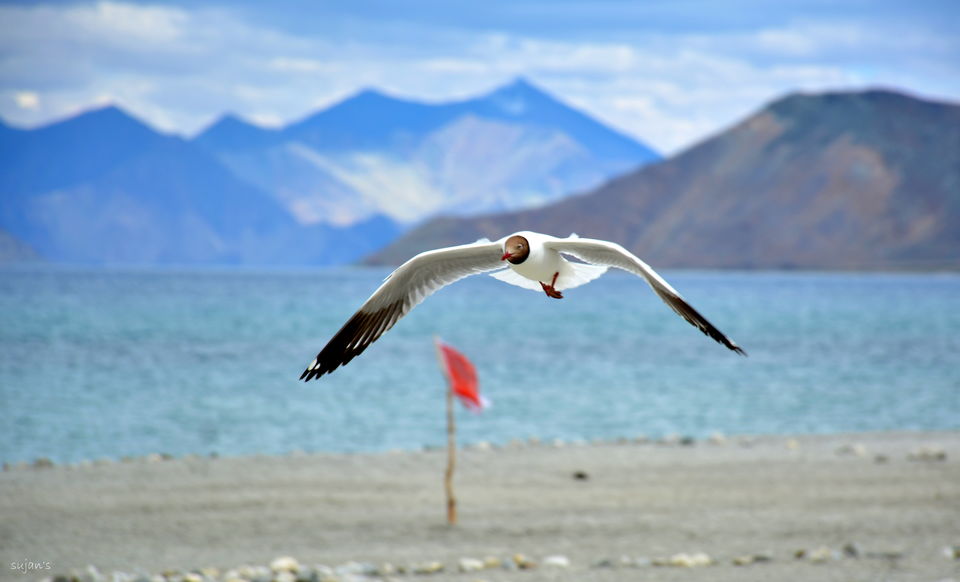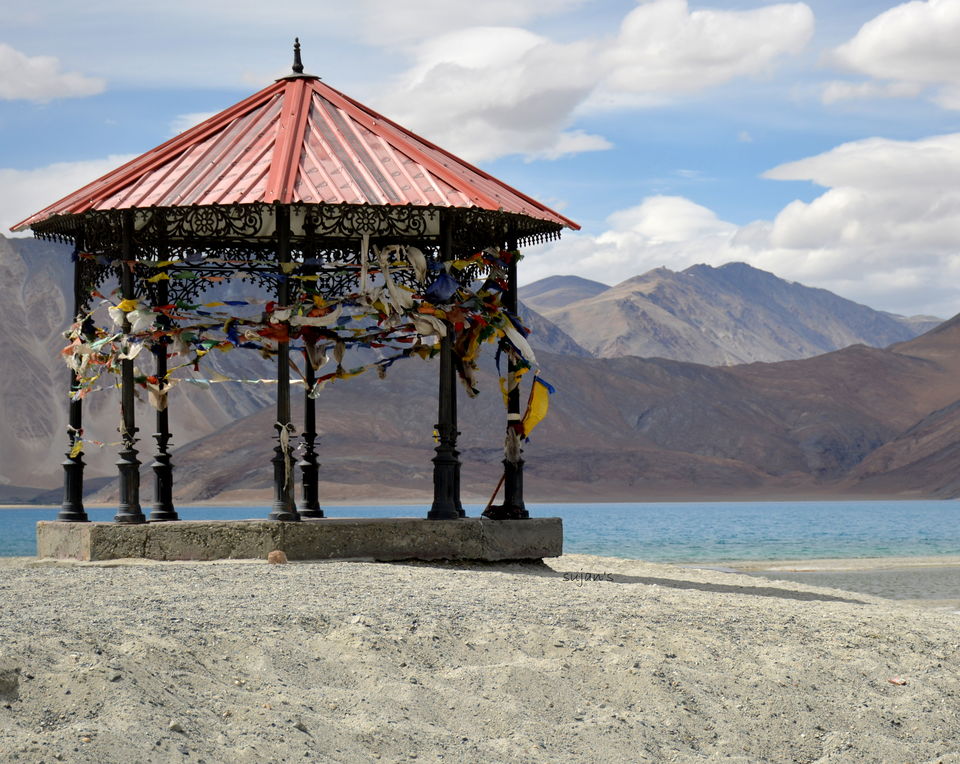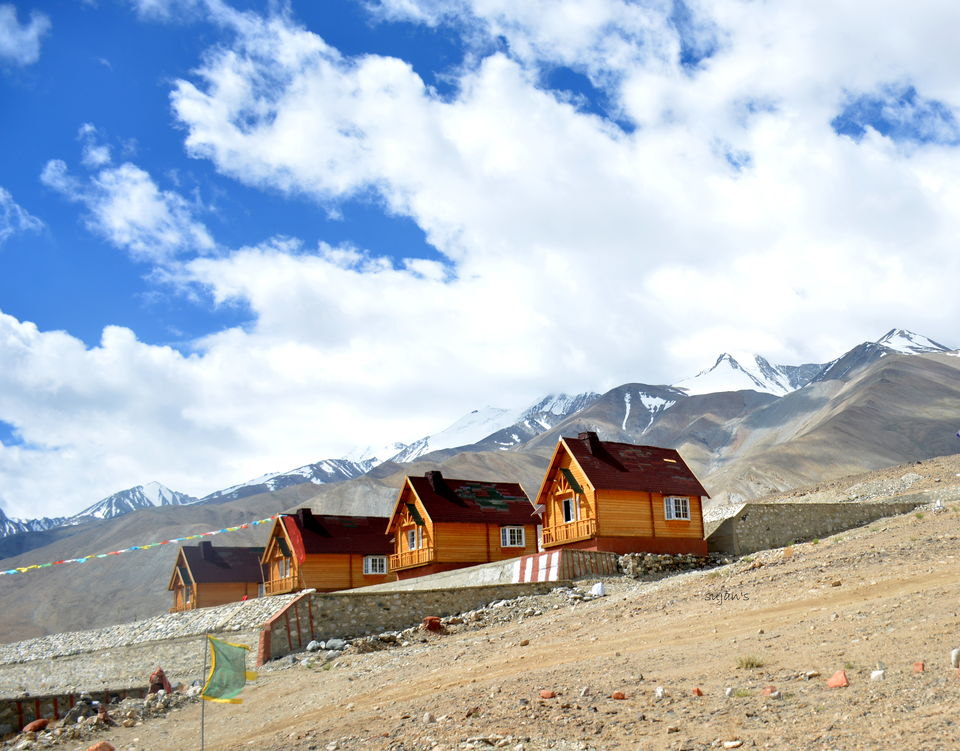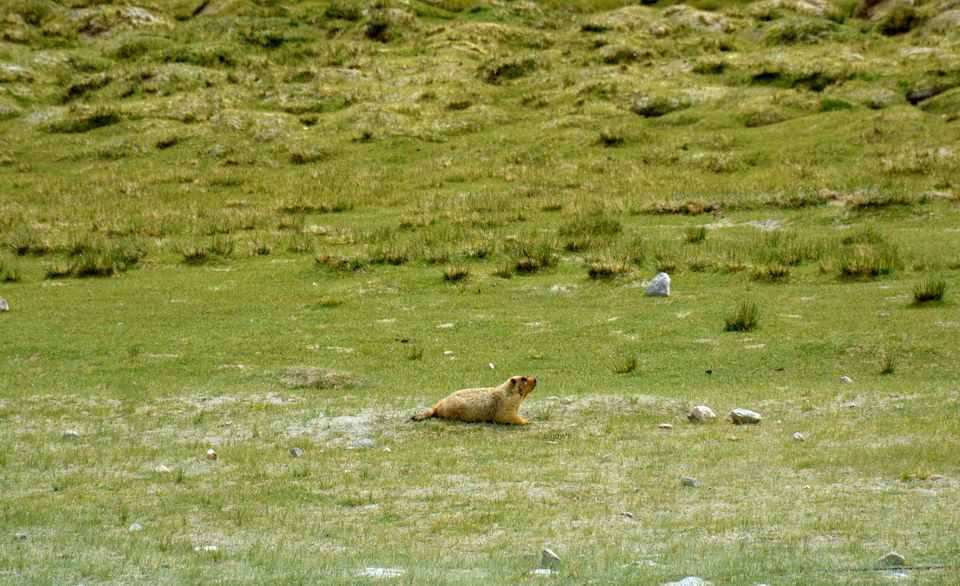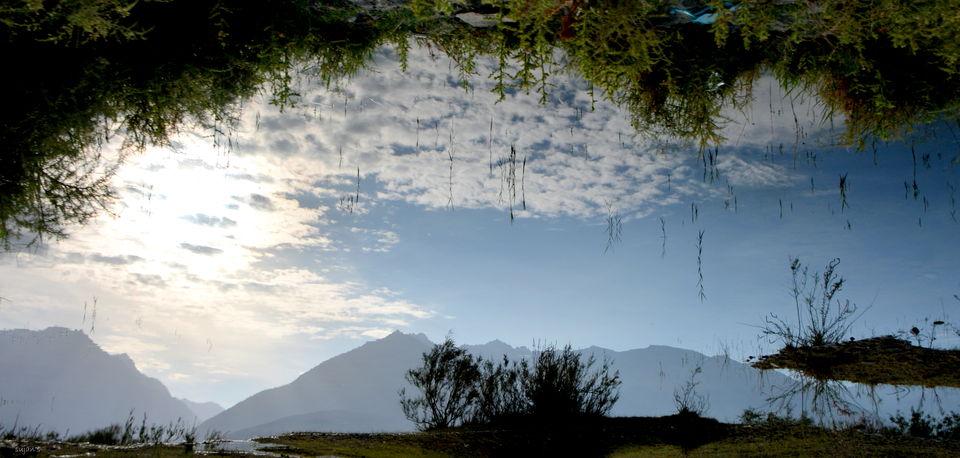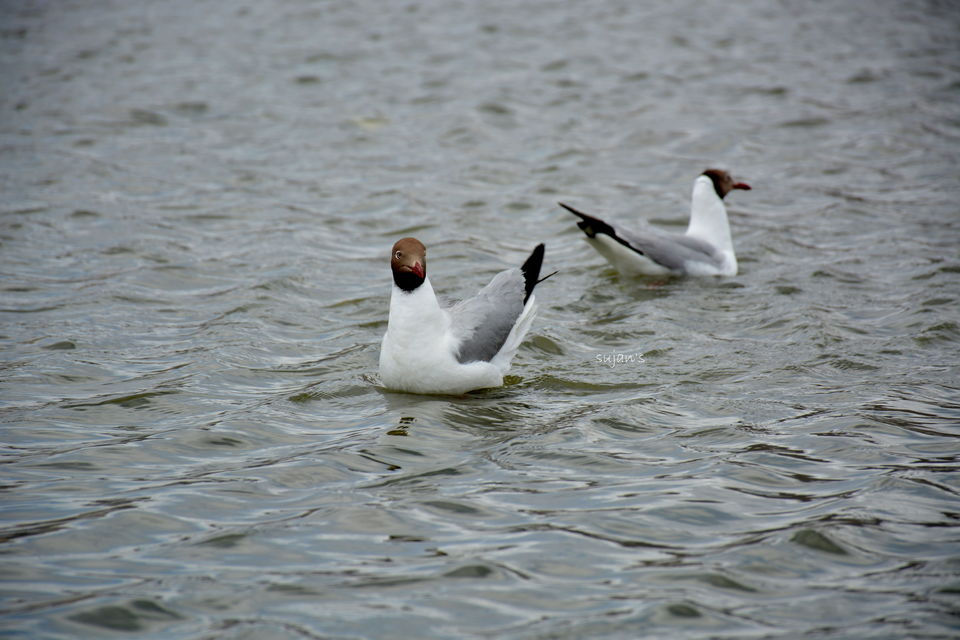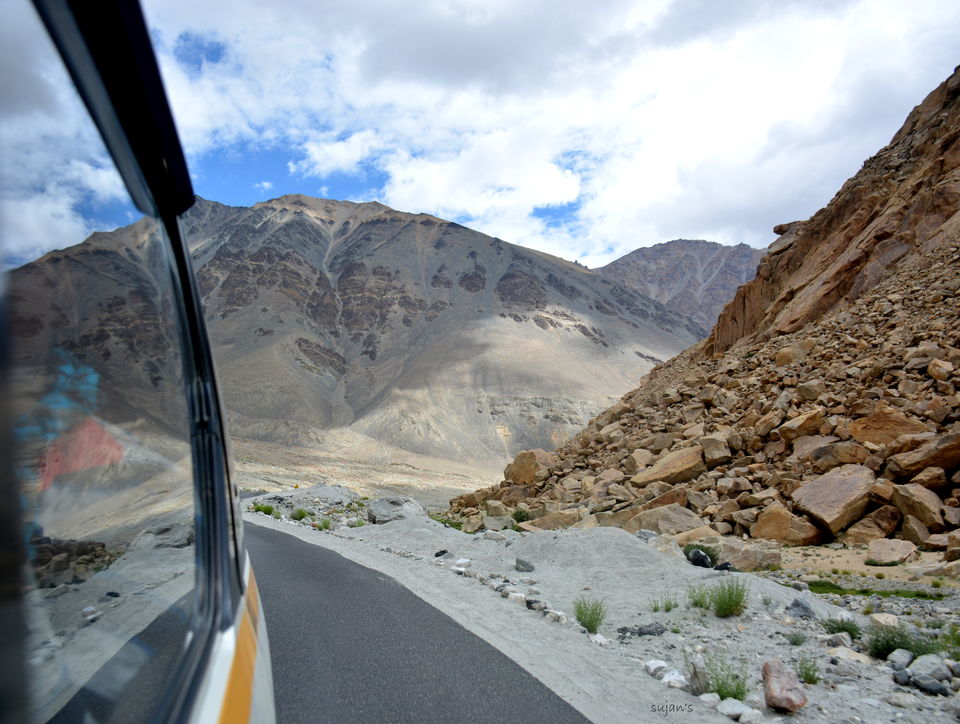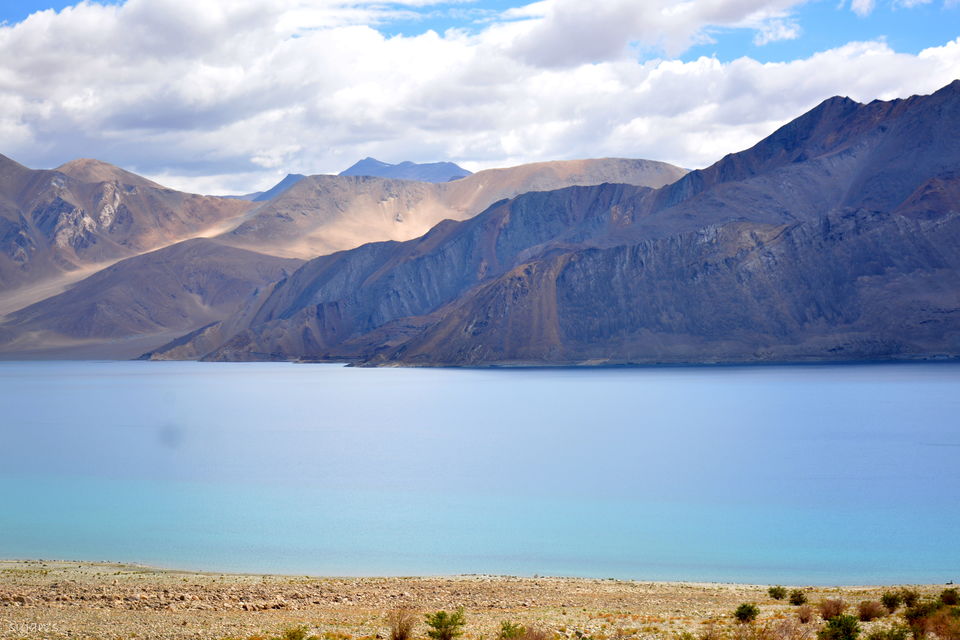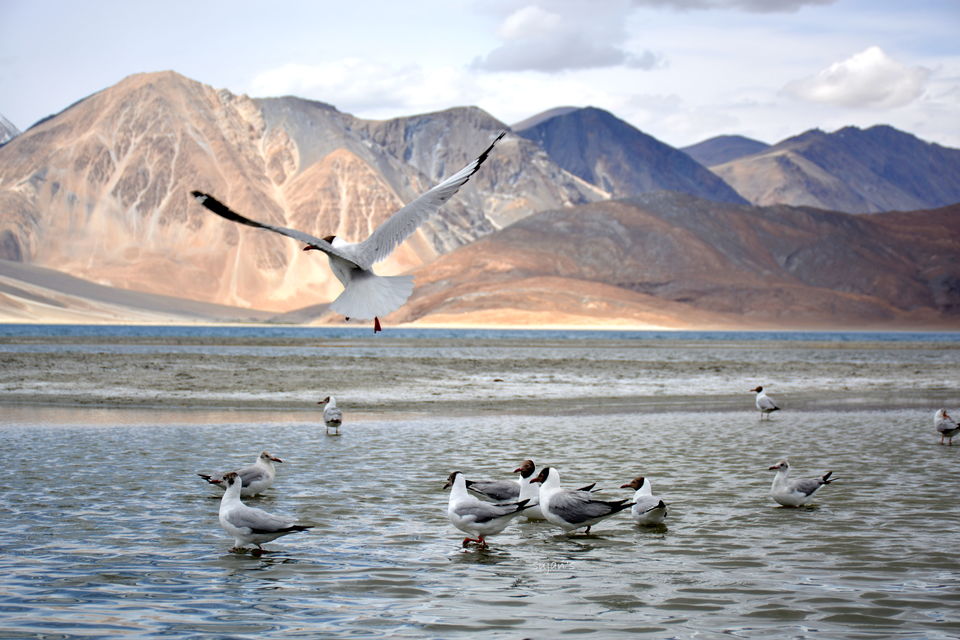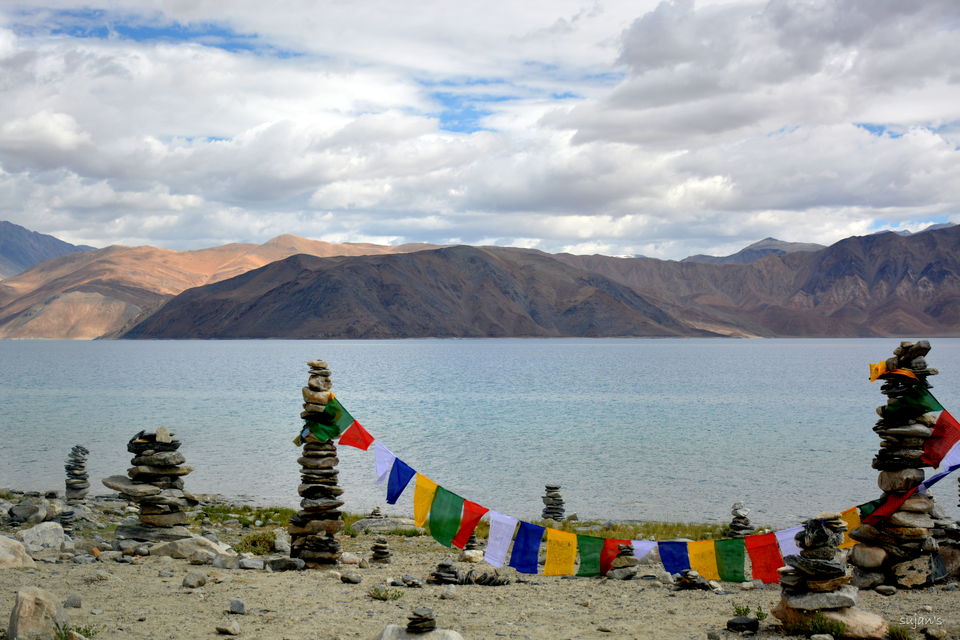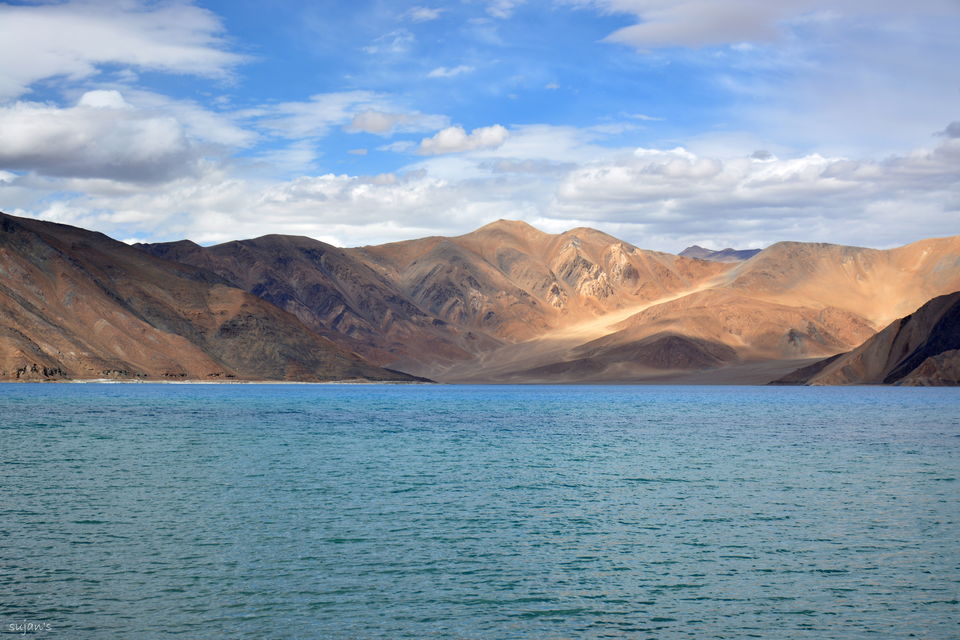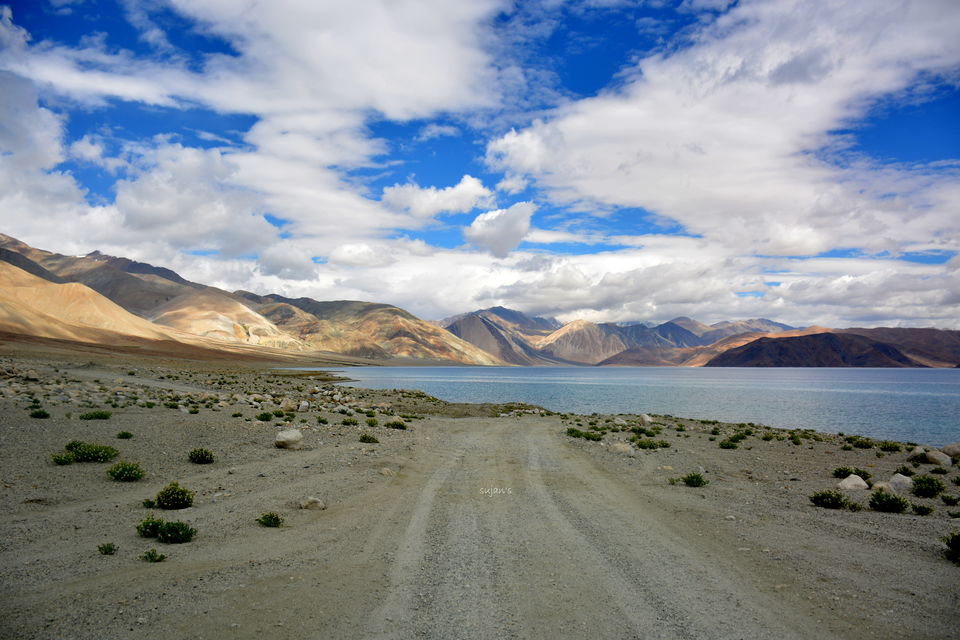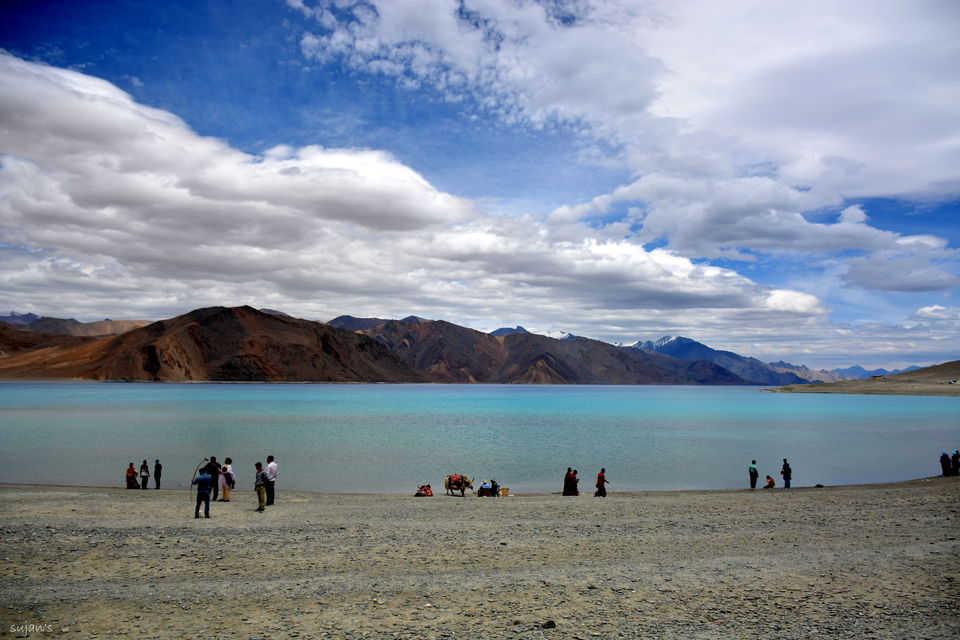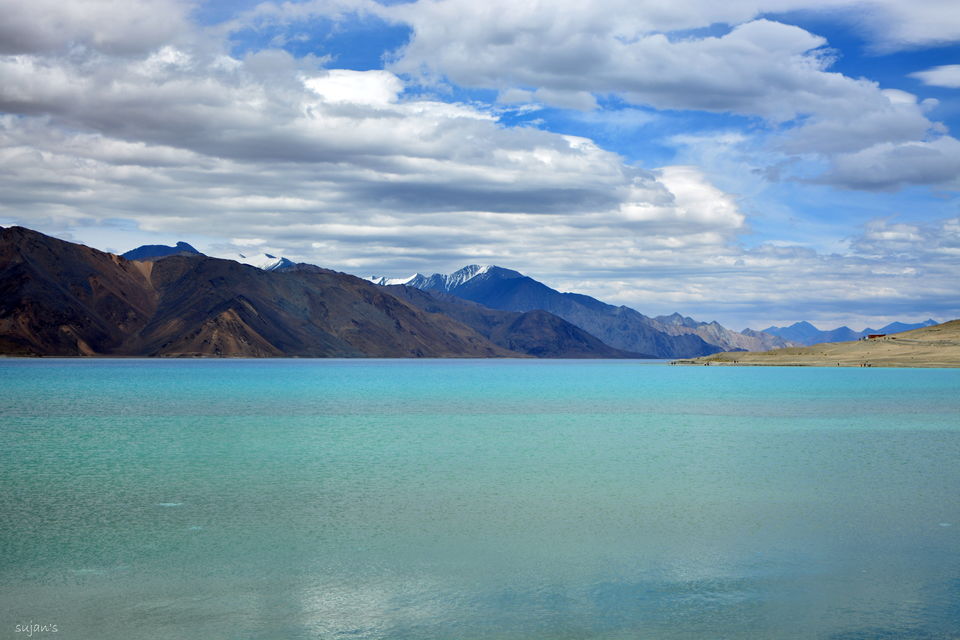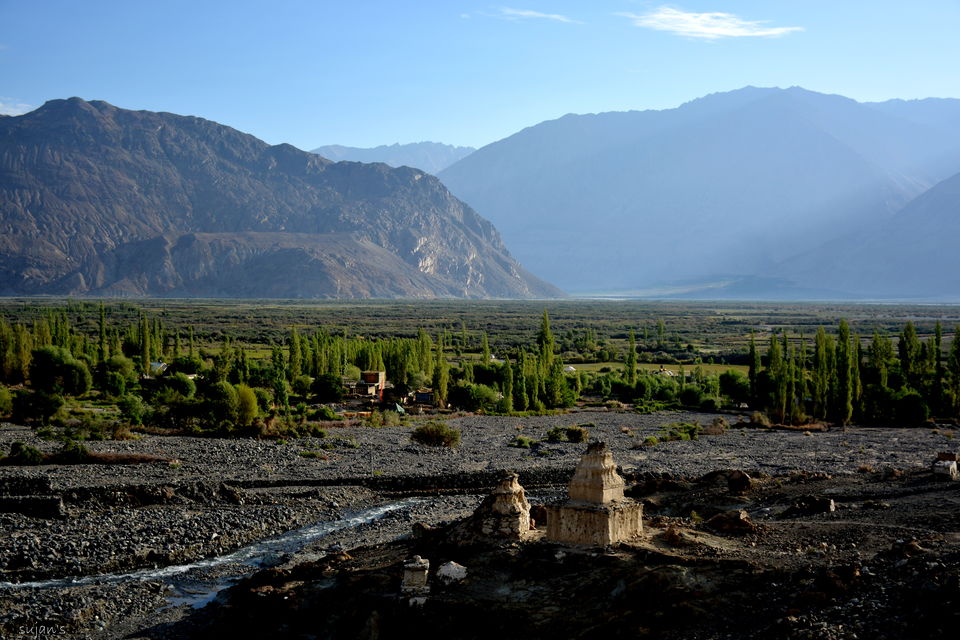 Every enthusiastic Indian have a great crush or soft corner for Ladakh, little Tibet of North. So we all aren't the exceptions. After lots of plans programs nd making our phn a call centre at the end of the day we hav fixed our dates train n flight booking and car also we are set to go. The trip started on 21st of June'16 nd lasted till 2nd july' 16. Lots of masshap happened from the very beginning to the end, though it's natural when the trip group having 7 different people with different mentality. We hav previously booked a car from Manali to whole Ladakh upto Srinagar nd the driver asked 68k for the whole for Mahindra xylo which was perfectly alright. The driver was from Leh, so there was no chance to take another cab for Tso Pangong and so on as there was a rule in Leh that no other cabs outside of the Leh is not allowed to travel to Pangong, moriri nd Nubra ! But one of our enthusiastic friends who has just visited Chandigarh n Manali with makemytrip cab,consulted with the cab driver that the guy will complete the trip within 65k from Chandigarh to whole Ladakh nd Srinagar drop for what he asked 5k in advance! But when we reached Chandigarh we found the guy being a great lizard as he is now explaining that he will drop us in Leh nd pick up from Leh nd drop in Srinagar nd he asked 65k for that part only. Rest, I mean Nubra Pangong moriri nd sight seeing in Leh we hav to arrange with another payment of aprx 35k! LOL! What a big crap! Nd when we asked him what he will charge for Manali drop from Chandigarh railway station, for that he is saying another payment of 5k we have to make, means total 10k which is again a big shit! Whatever we are forced to cancel all the booking with that crap thinking that our 5k gone in Maa Ganga! LOL! Now we called the previous driver the resume the plan nd booked a innova for Manali reach paying 6k! Whatever that's enough to make you people bore with this long prologue! Ok ok let's start the actual journey :)
Day 1: Up Kalka Mail was whistling at around 7:15pm for the final leave from Howrah. We had our reservations in 3AC upto Chandigarh which took apprx 36 hours. Boring enough! To avoid that you can book flight upto Chandigarh which costs max 4.5k
Day 2: Partying in train!! Abhi to party suru hui hai ;)
Day 3: ohhh ghosh, train is late by 4hrs. 8:00AM : " Maamma, we have just reached Chandigarh " hahaha! A mandatory call while reaching station. After the previously told bawal we r finally leaving Chandigarh for Manali at around 9:30AM. On the way we had our authentic Punjabi breakfast with aloo ka paratha soaked in butter(hahah oh my god it's aloo paratha or butter paratha) achar n a glass full of chilled lassi. On the way we had fresh sugar cane juice with lime!! Oh man, what a flavour !! After a veg lunch (which is unacceptable when u r in Punjab or Himachal, arree yaar daru nehi magar chiken to chahiye na!) a mandatory post lunch power nap switching on the ac of the cab is such a rejuvenating! Haha! We reached Manali well approx around 7:30PM. Fair enough to find a hotel! But a great mistake I have made that I forgot to order a plate of trout(LOL what a foodie am I )
Day 4: we had to start the trip too early at around 3:30AM to avoid the great pathetic expected crowd in Rohtang Pass! It's such a eye soothing scene watching the sunrise over the smoky peak with Tibetan incarnation "Om Mani Padme Hum" playing in the car. On our way to Pang we crossed keylong. In Pang we had our breakfast at the hill side open cafeteria with smoky tea nd again aloo ka paratha but this time not soaked in butter. We reached Jespa at around 11:30AM where we hav decided to stay! But you know lots of modification happens over road trip! As we reached Jespa so early we planned to stay in Sarchu instead of Jespa! Aye aye captain lets sail to Sarchu, which is nothing but a open ground with awesome tents and as surprise gift a starry sky with Milky Way it will give u! Around 1pm we reached Dipak Taa, which was the fist mirror lake in our trip. There seing a delh guy dived into that freezing water I resumed my idea or mission to dive in pangong. On the way we crossed Bar-lacha-la the first pass where my co traveller suffered from breathing trouble for this reason I took two portable cans of oxygen nd lots of chocolate toffies. In Tibetian language "La" means fairy nd all the LAs or passes are very pious. The myth is fairy helps us to cross that pass nd any girl on the day of marriage can't cross the pass after sunset (though my clarification for this is kinda no veg hahah) nd same as for pregnant woman! Whatever we reached Sarchu at around 4:30 nd checked in the camp. This was my second experience in the camp, 1st being in Amarnath but I was shocked nd amazed too seeing attached all equipped bathroom :D with dinning hall nd separate awesome kitchen! Am not only being foodie but also a great cook ;) (according to my friends :P ) so after setting my rucksack ,being freshened up and clicking some pics I took direct entry in the kitchen. When I asked them whether I can cook the snacks n dinner, they were in complete shock! LOL whatever they gave the permission with lots of happiness as am being the first traveller who want to cook in their kitchen( probably) They served me cup of hot smoky awesome tea! I cooked maagi with eggs n vegetables for snacks nd for dinner alu ka sabji, alu gobi n sabji Dal all in Bengali accent!! They were in complete shock which made me so happy! Hahaha! At night we were enough lucky to have Milky Way nd starry sky! Temperature was around 2 degree!
Day 5: In the morning at round 7am we left for Tso Moriri after having breakfast. Sarchu was the last halt in Himachal Pradesh state. 3hrs after leaving Sarchu we crossed a bridge which was the entry of J n K state. On the way you can find lots of natural craving of stone due to high speed of wind which carries dust particle, which abraded the stone to give pyramidal or conical shape. At around 3 pm after having lunch we entered in the Mori plane. My god what a buttery road! We just flew nd the speed was 120 kmph! Mori plane road leads to Leh but we took short cut from the middle of the Mori plane for Tso Moriri. Now the road is pathetic, totally dusty. On the way we got Tso shoka, Tso so nd awesome 25km long spanned belt of sulphur salt, a complete snowy white land full covered with salt nd strong smell of sulphur! At around 6pm we reached Tso Moriri. Oh my god what a splendid beauty with different layers of blue. While entering we saw the great Himalayan marmet nd long necked cranewith their juniors . One thing seeing I was very happy that from the wild life sanctuary the whole lake has been fenced just to prevent those shooting of movies nd ad films nd protect all the wild life. After clicking lots of pics we checked in a homestay near to the monastery. From the rooftop the whole lake was so visible nd from the window also that I took my cup of tea nd sat on the roof top. Again here also I cooked Oreo rice, a sweet dish for all including the uncle Aunty who were the owner of that home stay. Such a nice people are they. For dinner I cooked anda curry. At the night hence again we proved to be lucky enough to have the milky way nd starry sky with moon rise! Now this time I feel proud! Due to sudden break down of health of my co-traveller we changed the plan from going Pangong to moving to Leh.
Day6: Around 8'O clock of the morning we left Moriri after having breakfast with chapatti n sabji and ofcourse tea with yak's milk. Around 2'o clock we entered Thiksey where we visited Thiksey monastery nd we reached Leh via shey nd checked in a hotel near to the market which I did not like at all! So congested n dusty place ugghhh! After freshened up I left for the market hoping. Leh market is such a cheap fashionable market and surprisingly there are live bar b q beside the streets where they offer chicken kebab stick for 30/- nd mutton for 40/- with a piece of roti! We had awesome dinner in a punjabi dhaba in such a reasonable price.
Day 7: we left Leh around 8' o clock in the morning for Nubra valley. On the way there was a lover's point or Titanic point (LOL) where the complete range of Stok Kangri is visible. Then very soon we reached the so called highest motorable pass in the world, the great "Khar-dung-la". Suddenly the temperature dropped on reaching the pass. Oh ghosh! what a crowd over there. Its good to leave the place as early as possible as the road nd the surrounding is lil bit risky as anytime the ice melts nd comes down with lots stone which can cause minor scratches (LOL, being serious its dangerous). At around 2:30 PM we entered Nubra valley. 1st we visited Diskit monastery followed by Future Buddha Statue. Drinking tea served by monk on the edge of the monastery with chilling wind was such a bliss. Buddhist monks are very conservative about discussing the tantra sadhana nd story about Padmasambhaba, Devi Tara. But what we discovered by ourselves that maximum faces of tara devi was covered. There were lots of very old books in the monastery written in tibetian language and pali also. previously the monastery was a palace of the local king,which was captured by some Lamas after washing the brain of the lama (oh! how religious are they :P ) whatever then we headed to the sandune, where there was bactrian camel ride (rare species of camel with double hump)charged 300/- for 15 mins (huh!). The homestay in Hundar was awesome where I cooked chicken which was brought by our driver from Leh. Again i was happy seeing the milky way though it was lil bit hazy.
Day8: After having tea we headed towards Tso pangong. Last night we heard d news about road blocking on the short cut way to Pangong. Whatever we took the risk to take the short cut to the lake with the help of local driver. On the mid way there was literally a block due to sudden flow of water. But luckily rescue team already was there to evacuate the block road!! it took 30 mins to get cleared! on around 3pm we reached Tso pangong!! The fist sneaking vew of pangong was really unexplainable. Though the expectations was really high about the Pangong but i experienced that was really bad. 3 idiots really made this lake total idiot! The loneliness of the lake has been totally vanished with lost of shops,hotels, tents,crowd among them maximum are nonsense who were feeding the gull Lays chips, Kurkure which were there side dish of whisky (clap for them). For the ad shoot nd other movie shooting the local people have started building some constructions. I simply dont understand how they get permission. Along with this i was happy thinking that People of wild life sanctuary hav already fenced the Tso Moriri to protect the wild life. Whatever I was so inspired bye that Delhi guy,who hav dived in Deepak Taal, and also by Anushka in the movie "jab Taak hai jaan" i had literally dived in Tso Pangong. My god what a chilling temp it was! I got some wounds over my bare foot due to severe Vasoconstriction. But still it was a life time memory :P The homestays nd tents are really bit costly overe here nd where we cheked in,the homestay i really dont like though it was very near to the lake shore nd lake facing also. The vening walk upto 9PM beside the lake was really fascinating
Day 9: Nothing to say. Julley(good bye in ladakhi language) pangong, we headed towards leh again. On the way we visited shey place, Hemis Monastery. Monastery visit is quite boring though.
Day 10: We had our planning to stay in kargil,but reaching kargil around 3PM we decided to reach Srinagar on the same day. On the way we visited hall of fame, a miltary museum, then confluence of Indus n Zanskar, Magnetic hill, Lamayuru monastery, Moon's land, kargil war memorial nd last but not the least Drass, the second coolest inhabitant place in the world. When we reached the check post of Jojila pass, it was closed. They were not allowing us to go. But you know, we bengalis are really smart nd genious too.. haha.We thought there must be some different way to overlook this chekc post nd yes we found that through the village. And bro, we have Here maps also :P with the help of navigation we reached the high way. Ohh yaar what a pathetic way the jojila pass is. Sides are covered with snow nd the road is completely filled with dust nd stones,and too adding the salt on the wound the rain had started on its full fledge nd the giant trucks nd lorries were coming from opposite side. Around 11pm the first view of Baltal with its Amarnath Bhandara was awsome. It was making me remember about my last year amarnath trek. Fuuhhh we reached Srinagar at around 1:30AM. Sleep now
Day 11: No more stories as I have reached now Srinagar! Shikara Ride at dal lake nd just chilling.
Day12: Planning for the next trip. Julley Bhaishaheb! hav to catch a pathetic flight! Spicejet (really pathetic).