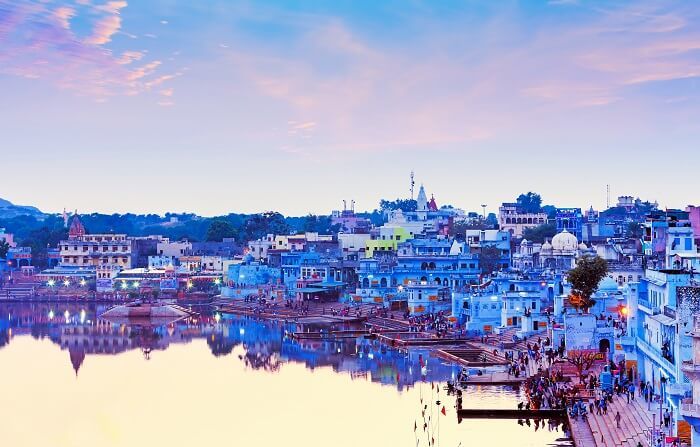 Having luxury and romanticism in a same trip can only be offered by a place which can bring out a connection between you and your special one, and we believe that no other place can potently do so rather than the city of heritage: Jodhpur. The thriving tales and experiences that the blue city shares with its tourists are one of its kind making the visit as one of the most memorable trips. Thus, in view of the same, we suggest the following enumeration:
1.) AJIT BHAWAN, JODHPUR
Popularly known as "abode of Maharajas", this luxurious & romantic edifice was built for the younger brother of Maharaja Umaid Singh of Jodhpur, namely Raja Ajit Singh. It was later transformed into the utmost iconic heritage hotel.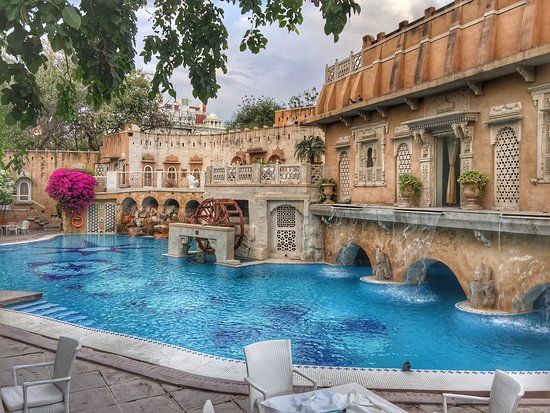 Stay at Ajit Bhawan is a one of its kind experience, owing to the aristocratic lifestyle that it has to offer with the availability of amenities like avant-grade culinary skills, the rustic J-bar, gym and space for holistic awakening. The cost for a weekend getaway for two persons at the resort palace will be around Rs. 24,000/-.
2.) JHALAMAND GARH, JODHPUR
Every hotel has a history to narrate, and no hotel expounds its tale better than Jhalamand Garh.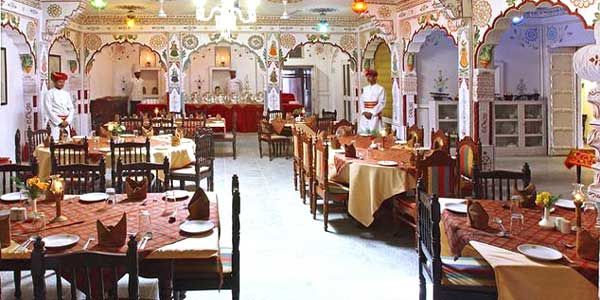 Near about 10km away from Jodhpur, the descendants of the great warrior of Chittorgarh, namely Maharana Pratap has built this iconic heritage hotel. They are known as Sisodia clan of Mewar region. Interestingly, till date the hotel is run by Jhalamand Royal family.
Incorporating near about 30 deluxe rooms, this hotel offers state-of-the-art amenities and is known for its elegant decors which effortlessly imputes the vibes of luxury and romance!
A weekend stay for two persons over here will cost around Rs. 30,000/-
3.) FORT CHANWA LUNI, JODHPUR
The enumeration of luxurious and romantic hotels at Jodhpur stays incomplete without the mention of Fort Chanwa Luni in it.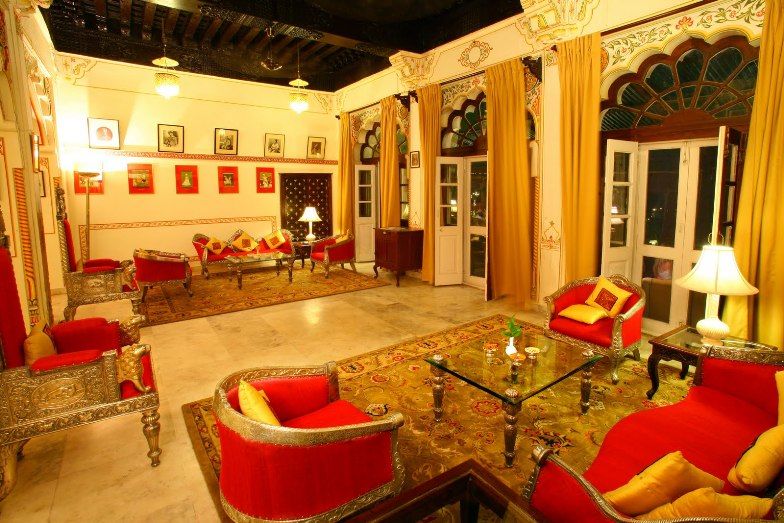 With its inimitably enchanting grandeur, the fort is immacutably build from the famous red sandstone of Jodhpur. It has a capacity to store around 400 guests and incorporates lush-green lawns, pools and an open-sprawling terrace. In addition to this one gets the opportunity to savour the finest culinary delights of the region in the finest dining settings.
A weekend stay at this palace will cost around Rs. 7,000-8,000/-
4.) Bal Samand Lake Palace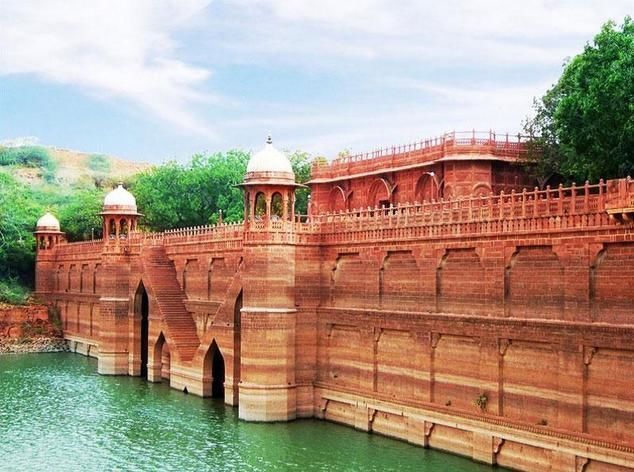 Nestled in the vicinity of infamous Bal Samand Lake, the palace is known as summer resort to Jodhpur Maharajas.
It encompasses 25 elegantly decor rooms along with few luxury suite rooms. Amongst these, Maharani suit is the one which offers the view of Bal samand lake. What further makes this palace the luxurious and romantic choice is its features like croquet room, restaurant and rose garden.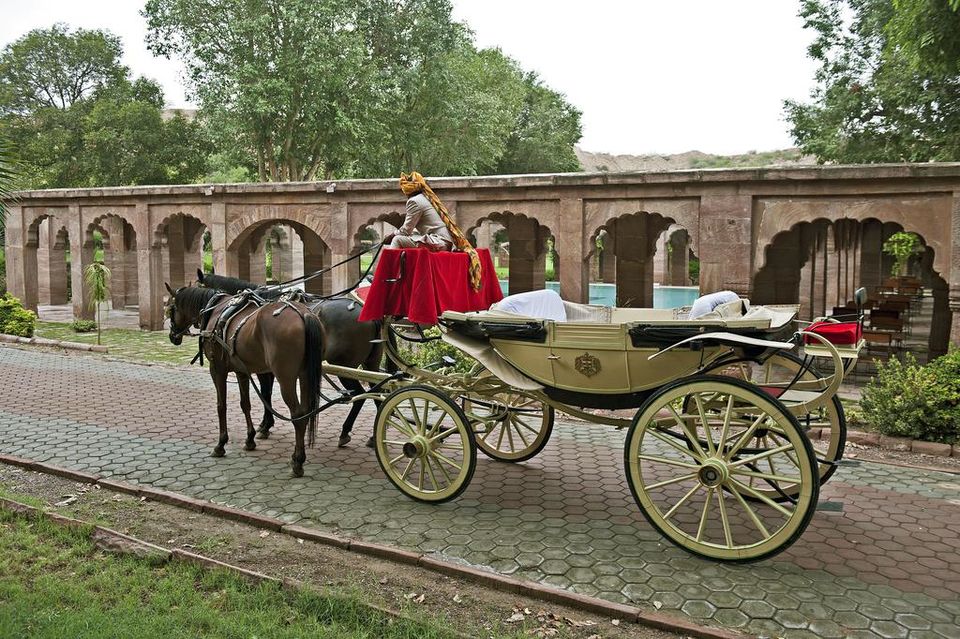 A luxurious and romantic weekend at this palace will cost around Rs.15,000/-
5.) Marugarh Venture Resort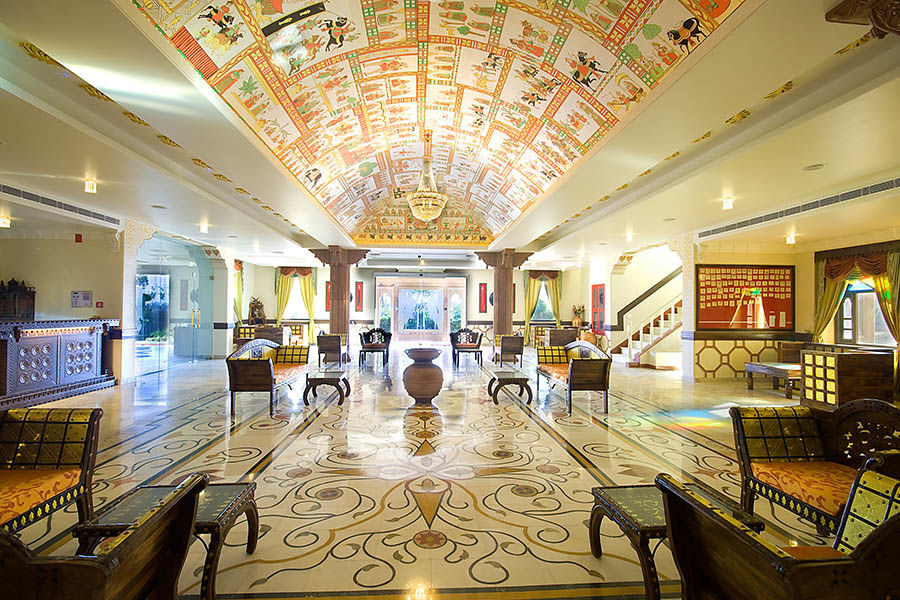 The sprawling and luxurious resort which is a repository of serenity and . The stay at this resort offers a peaceful and relaxing environment with avant-garde amenities like swimming pool, gym, conference hall, banquet halls and spa. A per day stay here costs around Rs. 5000/-.
So, here was our list of the luxurious and romantic getaways at Jodhpur. Feel free to share your experiences at these properties, or suggest name which you believe was missed by us.