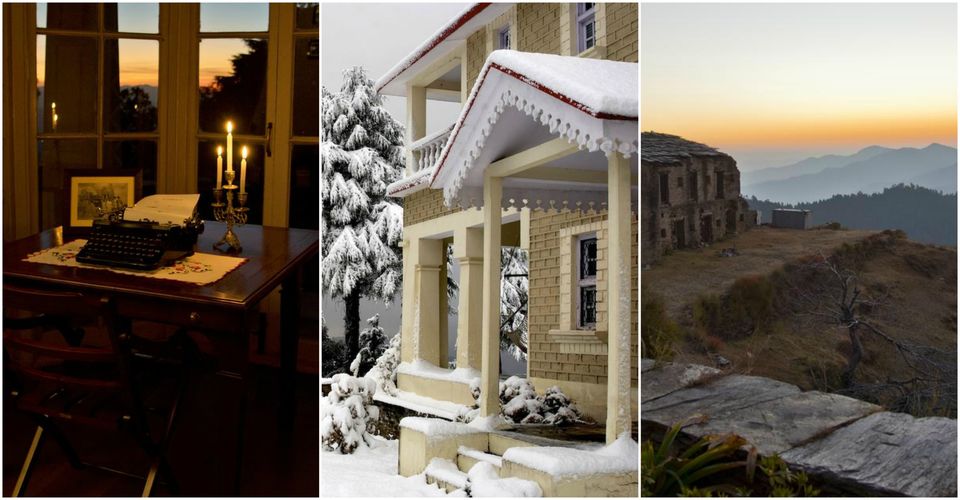 Any talk of Uttarakhand invokes images of pure, unadulterated nature. But where would you go specifically to find an unspoiled piece of heaven? I would suggest Binsar wildlife sanctuary, which is richly endowed with flora and fauna. And a perfect base to explore this heaven is the secluded but gorgeous Tree of Life – Grand Oak Manor.
This used to be the private residence of British General, Commissioner of Kumaon, Henry Ramsay during the Raj, but now it's been restored and offered to the general public albeit with the old-world charm intact in its antique wooden furniture, high corridors, bright rugs, and cosy fireplaces. The property is the epitome of absolute calm, located inside the wildlife sanctuary, and there is no other commercial property around for kilometres. It is nature at its purest form. Sounds like a secret heaven, no? Let me tell you more.
Ideal for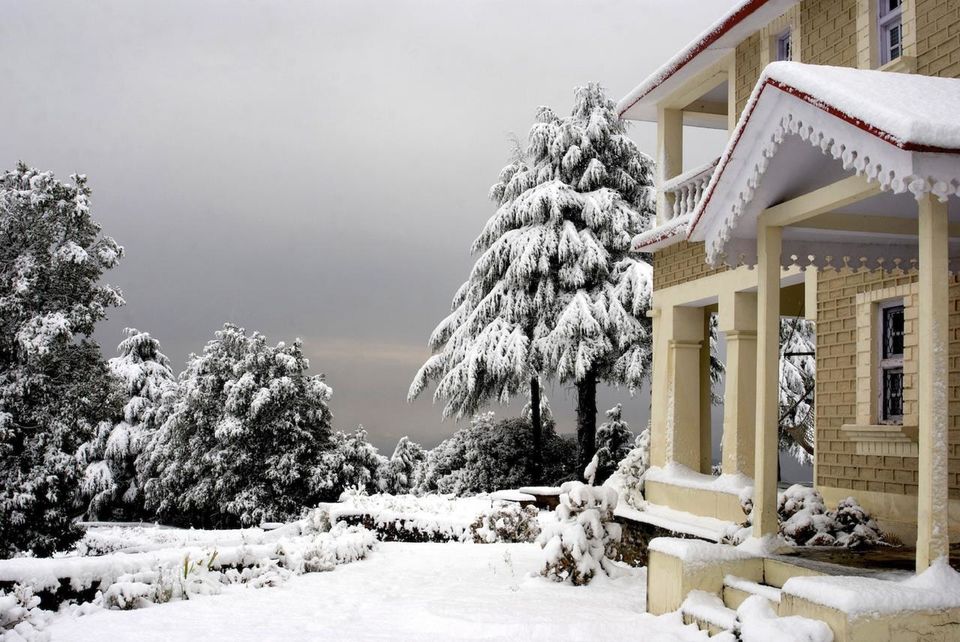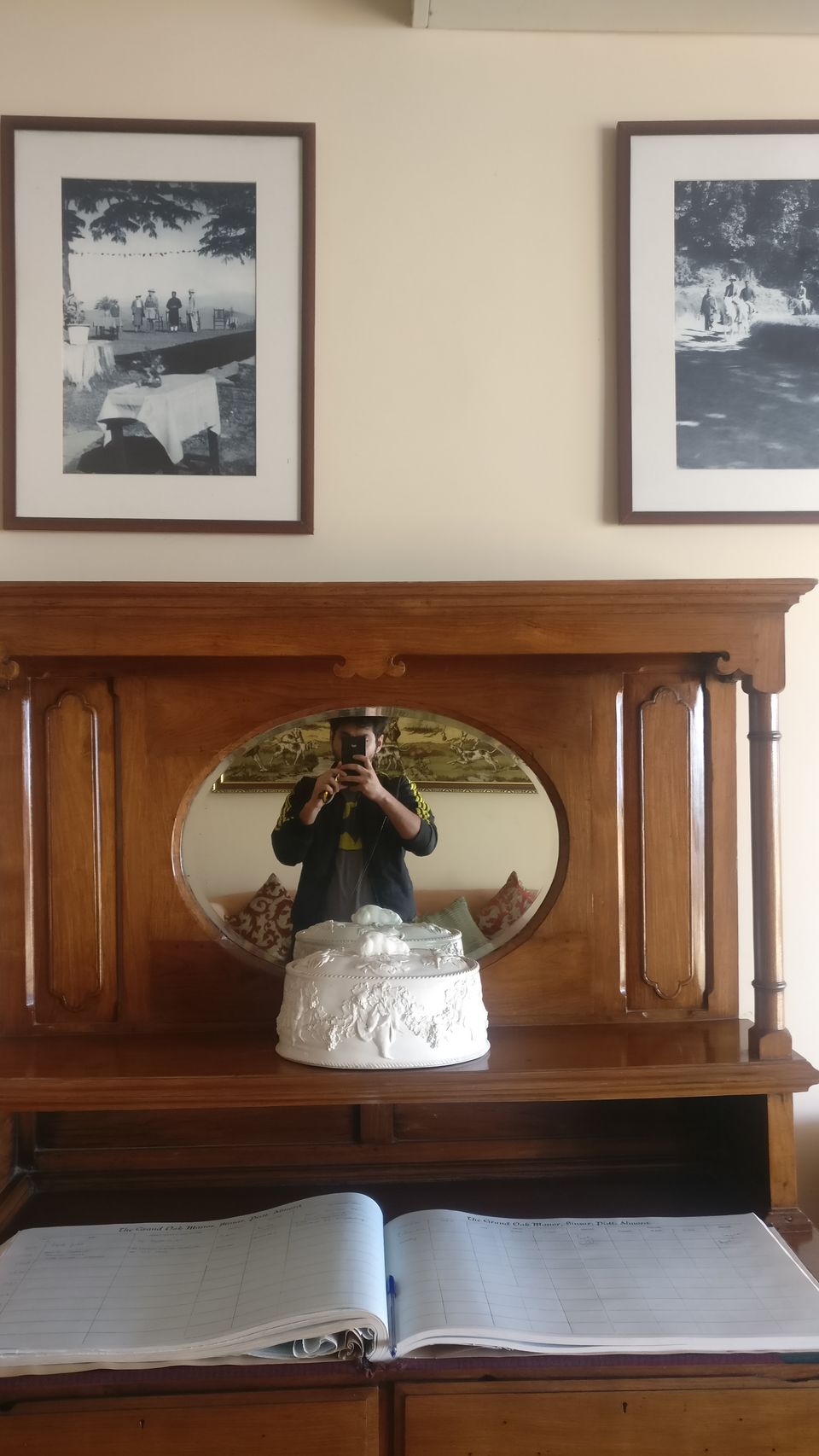 Couples and families. Although Tree of Life – The Grand Oak Manor is great for every type of traveller, but it's the above-mentioned categories that will extract the most pleasure out of this sprawling mansion owing to its peaceful location. The surroundings are the sprawling forest of Binsar with nothing but true nature's calm to accompany you.
Best time to go
While you can visit Binsar at anytime of the year, but the perfect time to go would be in summers between March and June because the climate is neither too warm nor too cold. If you want to witness snow then the time between October and February is great.
About Tree of Life Binsar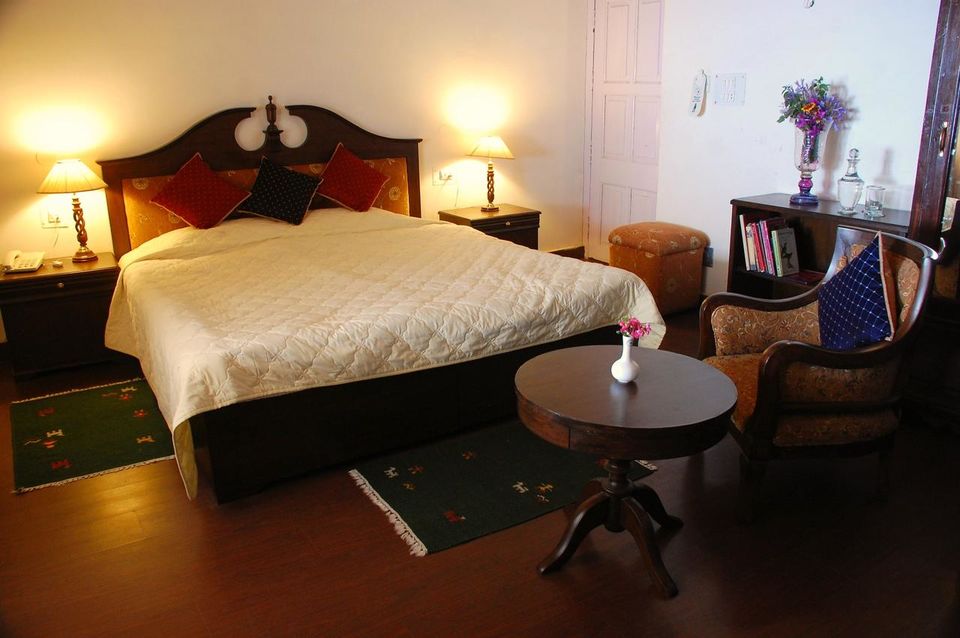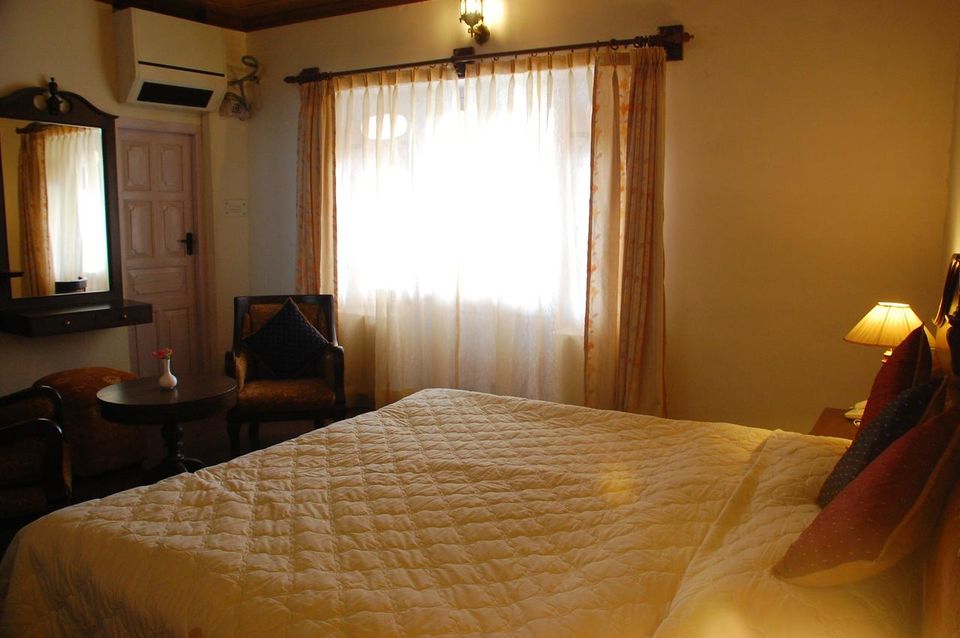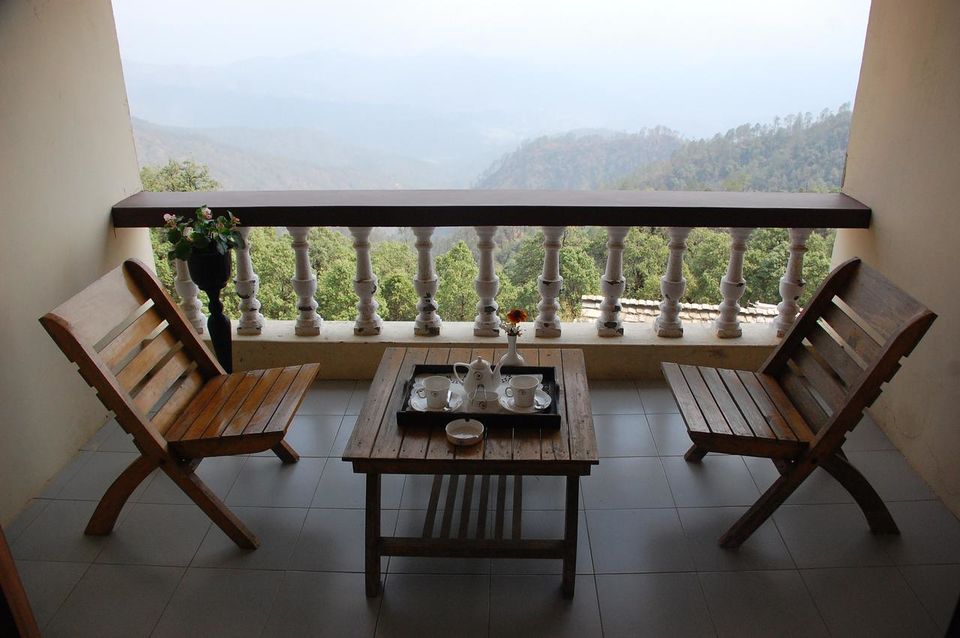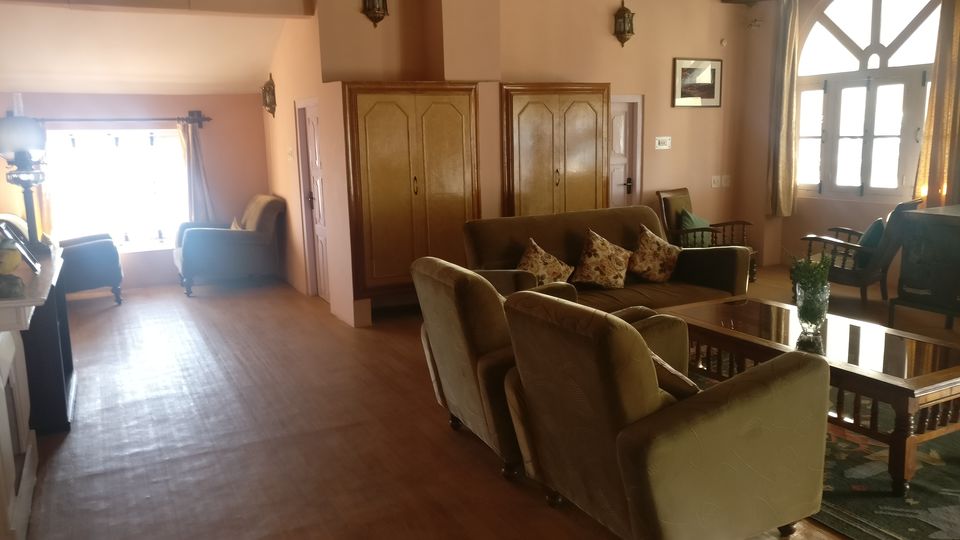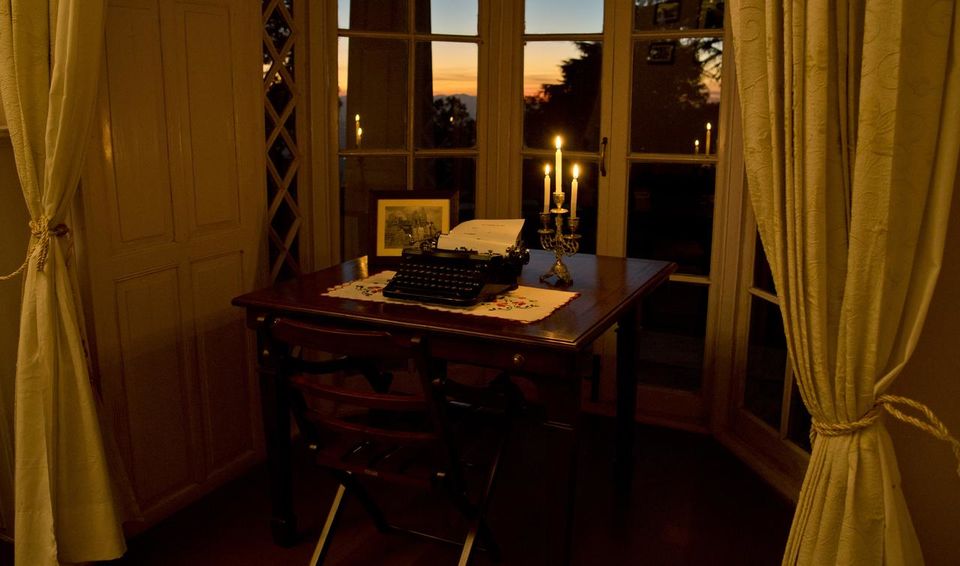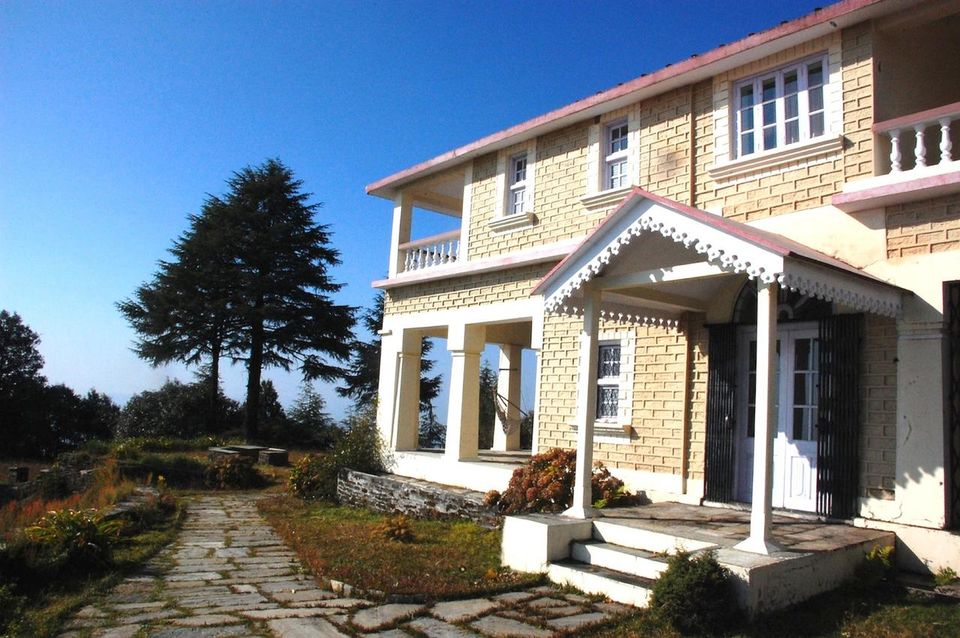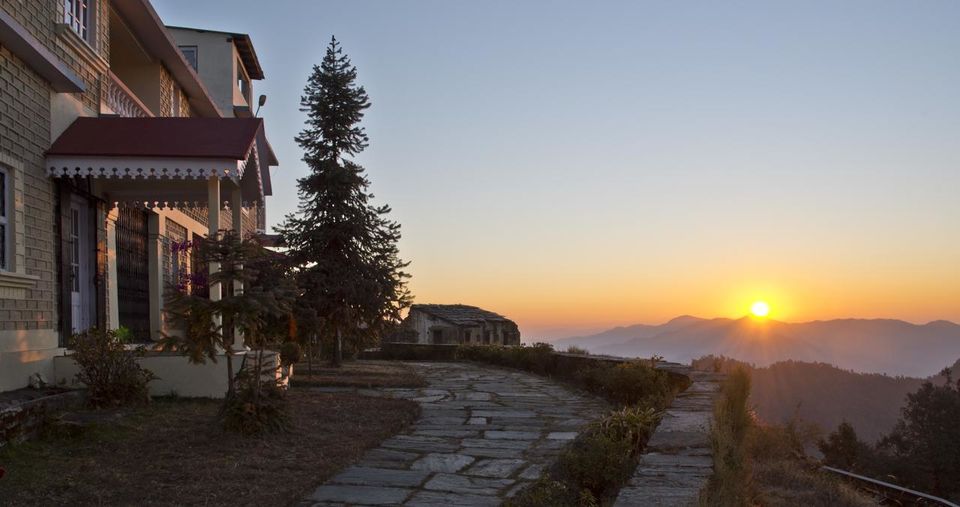 The Grand Oak Manor takes its name from the 300-year-old tree at its porch, and the property itself is more than 150-years-old. The property is nestled deep inside the Binsar Wildlife Sanctuary within the pristine Kumaon hills of Uttarakhand. In 1856, the then British Commissioner of Kumaon – Henry Ramsay – got this built as his private home. Today the beautiful heritage estate has become an exclusive luxury hotel which boasts of unprecedented quietude and presence of no other property within a radius of 4km. The collective experience takes you to a different world altogether which guarantees to touch every human sense.
Once you look beyond the expansive facade from a bygone era, you will be welcomed by impeccable hospitality. Grand Oak Manor offers 9 hideaway rooms, all named after British officers significant to the estate's history.
All these are equipped with a fireplace, a balcony, a private bathroom, centralised heating, and other modern facilities. The furnishing is classy and vivacious with the massive windows gently allowing golden rays of the morning sun to accentuate the lively ambience further. At night, the sounds of the forests will ring in your ears till you fall into a comfortable slumber.
Cost: ₹5,400 onwards for a night for two people
You may reserve a room right away if you wish.
Food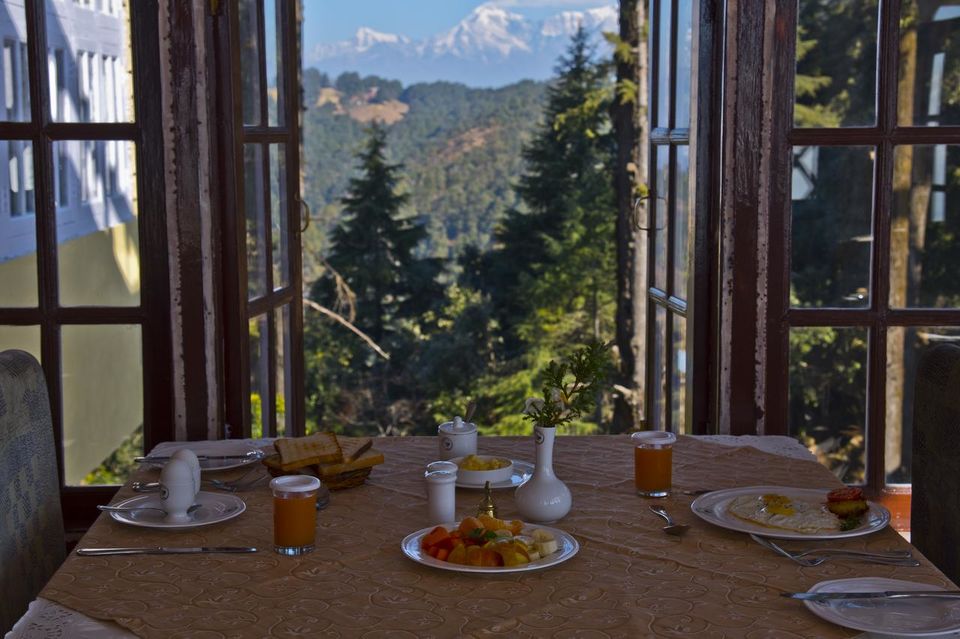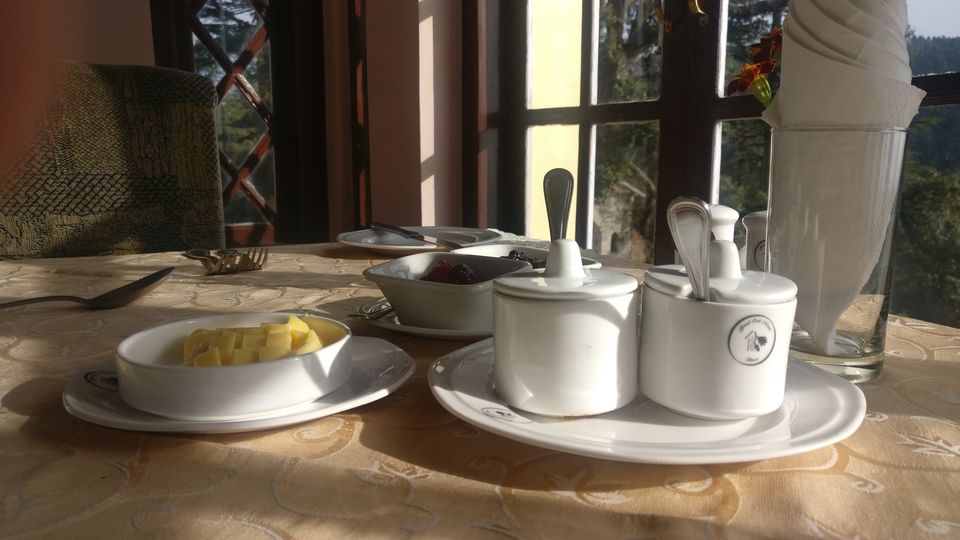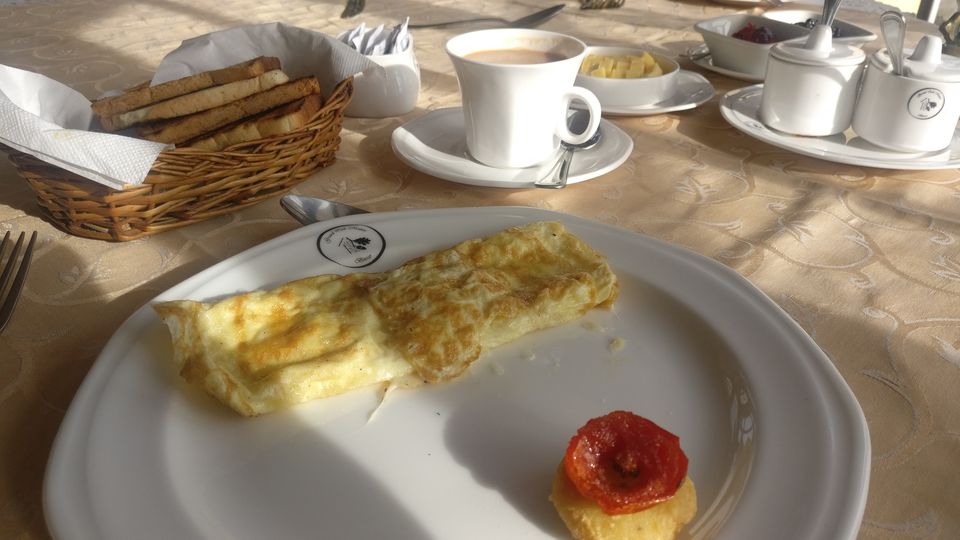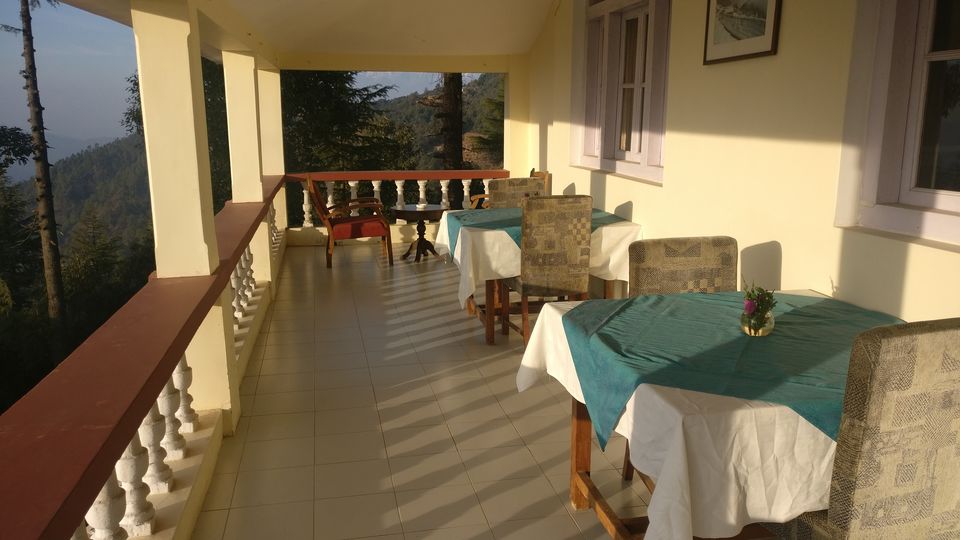 Culinary connoisseurs will have a mighty field day at the Grand Oak Manor's all-day restaurant Acorn. Although the property is secluded, but they manage to source most of their fresh raw ingredients from their very own garden, to cook you Indian and Continental options. They even use the milk of their own cows. But the best bit is the breathtaking view overlooking the endless forests from the restaurant.
What to do in and around Tree of Life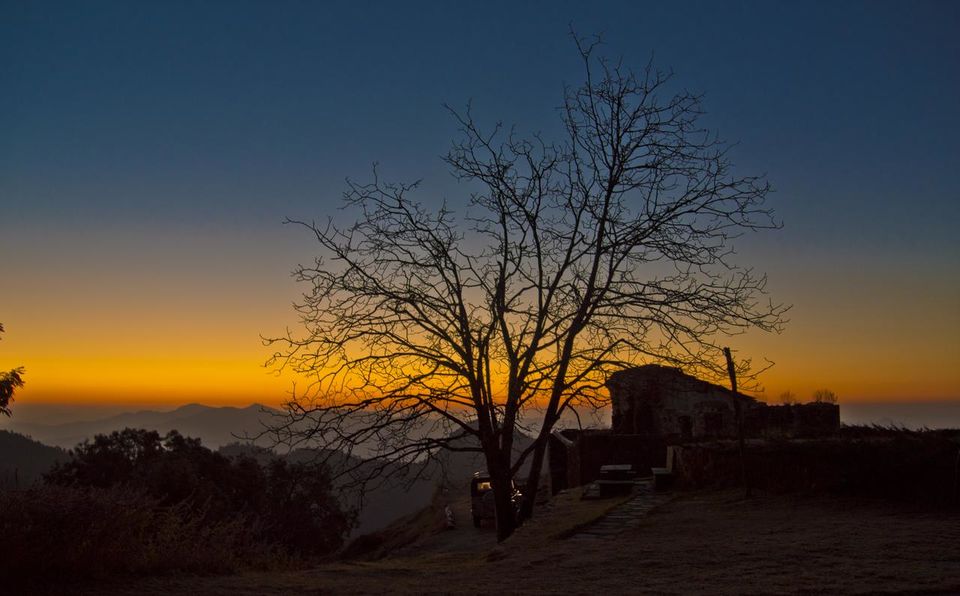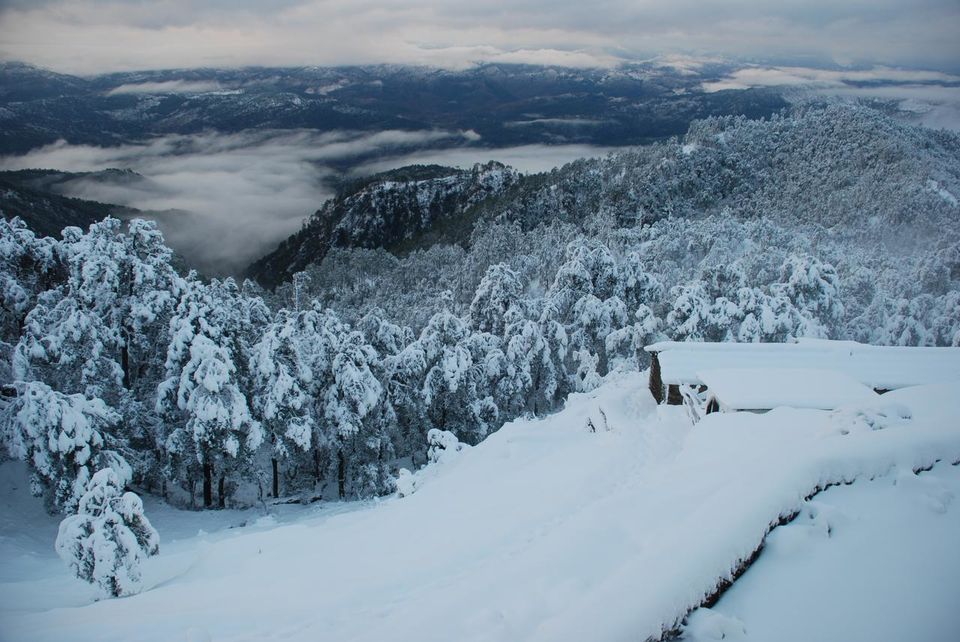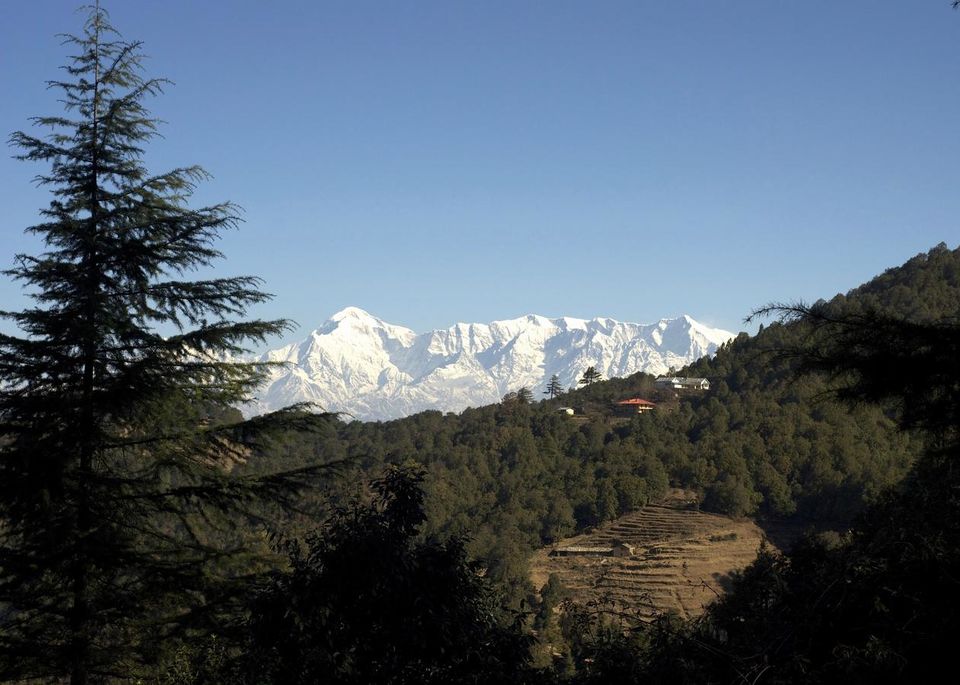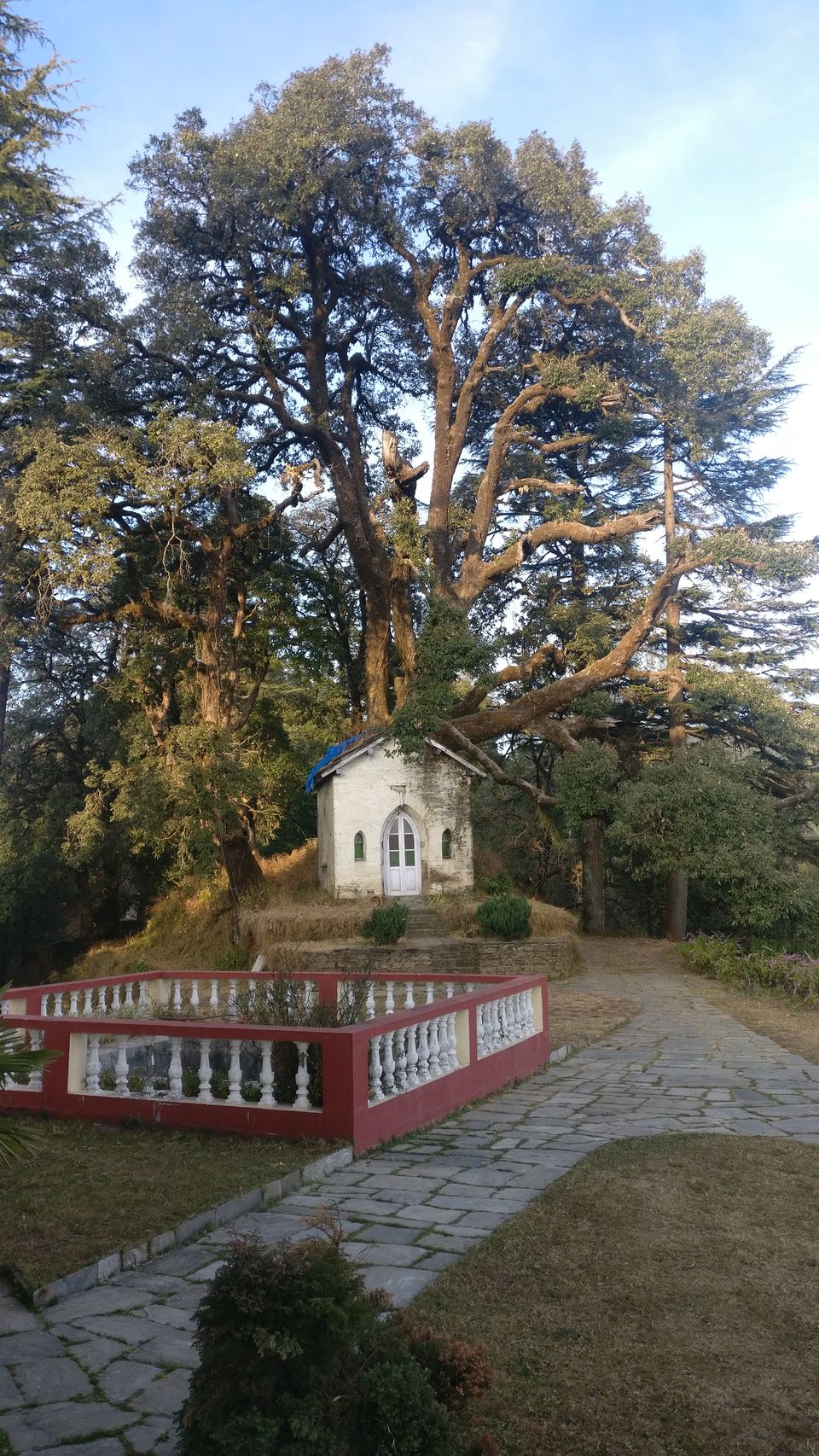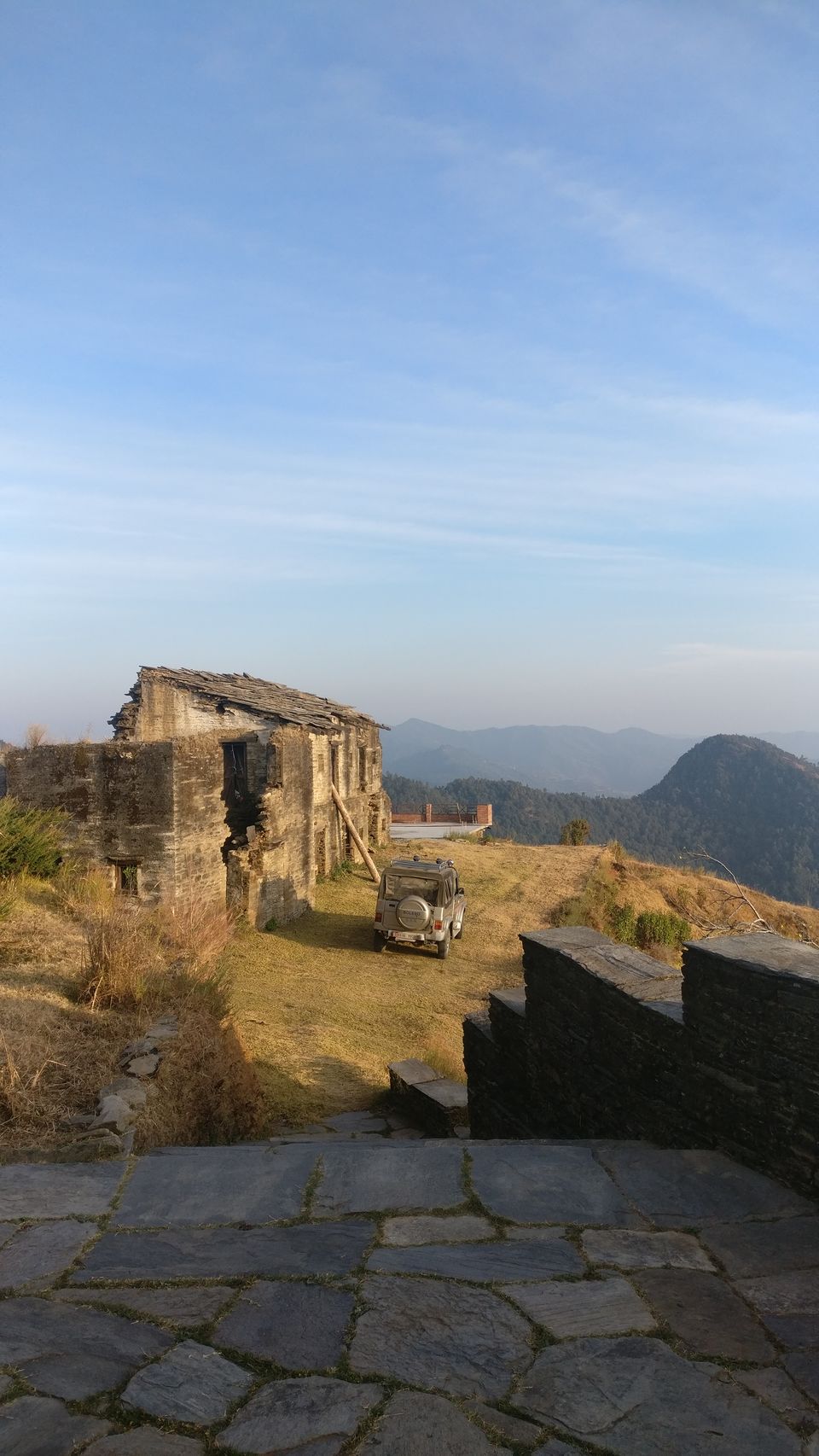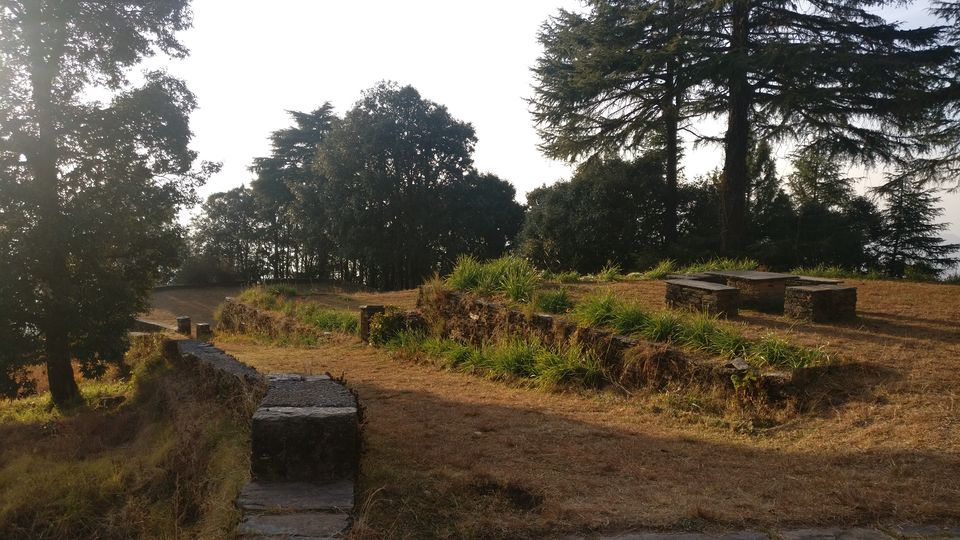 Go for Zero Point Trek or Ghorchula Top Trek
There are plenty of things that the owners-cum-managers – Singhu & Shikha – can organise for you to indulge in around the property, with the help of their in-house naturalist. One of these is a short trek to either Zero Point or Ghorchula Top. At 7,800 feet, Zero Point is the highest point in the whole of Binsar. This trek consists of a route filled with oak and rhododendron forests. You can spot martens, ghorals, barking deer and various birds along the way. The Ghorchula Trek takes you to the eastern top of the Ghorchula peak, giving you fantastic views of the Himalayas in Nepal and the Panchachuli peaks from there. This trek also greets you with oak and rhododendron forests.
Take the village walk nearby
As soon as you step outside the property, a short route of cedar and oak trees takes you down to the tiny Kathdara village. Here you can soak in the charms of authentic village life complete with traditional mud houses and terraced fields. It's a wonderful experience, very different from your city life.
Visit the Jageshwar Temples
Easily the most famous attraction of the Kumaon region, the Jageshwar Temples are a mesmerising piece of architecture. Dating back to the 12th century, there are over 150 temples situated within the cedar forests that you can visit with your family on a day trip.
Enrol for a Yoga session at the property
If you're just like me and your primary aim of going on a vacation is to chill and rejuvenate, you can enroll for a yoga session within the property premises itself. You can ask Singhu or Shikha, who will then arrange for this and all the aforementioned activities for you.
Getting there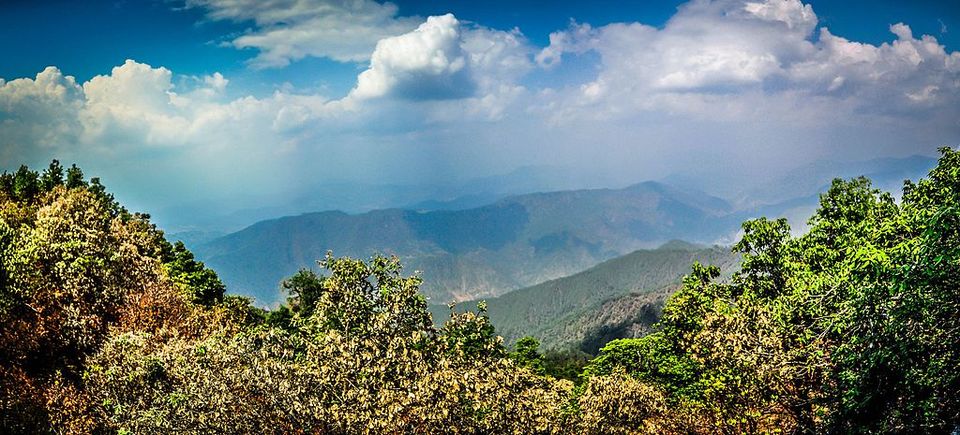 By air: Pantnagar Airport is the nearest airport and 152km away. The airport receives regular flights from Delhi, which in turn is connected with all the major as well as minor airports across India. You could hire a private taxi from the airport till the property.
By road: You can catch a direct bus from most major North Indian cities till Kathgodam. From Kathgodam, you can ask the property to arrange a pickup for you, or take a private cab from there.
By train: The nearest railway station is in Kathgodam, which is connected by most trains from up north. The station is 119km away from the property, and you can ask the property to arrange a pickup for you from there.
Want to tell us about your epic Uttarakhand getaway too? Share your story with Tripoto's 25-million travellers right away! Travel is a religion here.
In association with Tree of Life.