Clouds! Greenery! Valley! These words are synonymous with Vattakanal. Also known as the Little Israel of India, Vattakanal is a small village close to it's more popular counterpart, Kodaikanal.
Vattakanal is a tiny place but the major chunk of our "Kodaikanal experience" was thanks to this place. Vattakanal is an extremely peaceful place and is a getaway spot for everyone. Even your mobile phone cannot disturb your peace here. There is hardly any network connectivity here with most operators. It is the perfect place for one to bond with nature and their loved ones.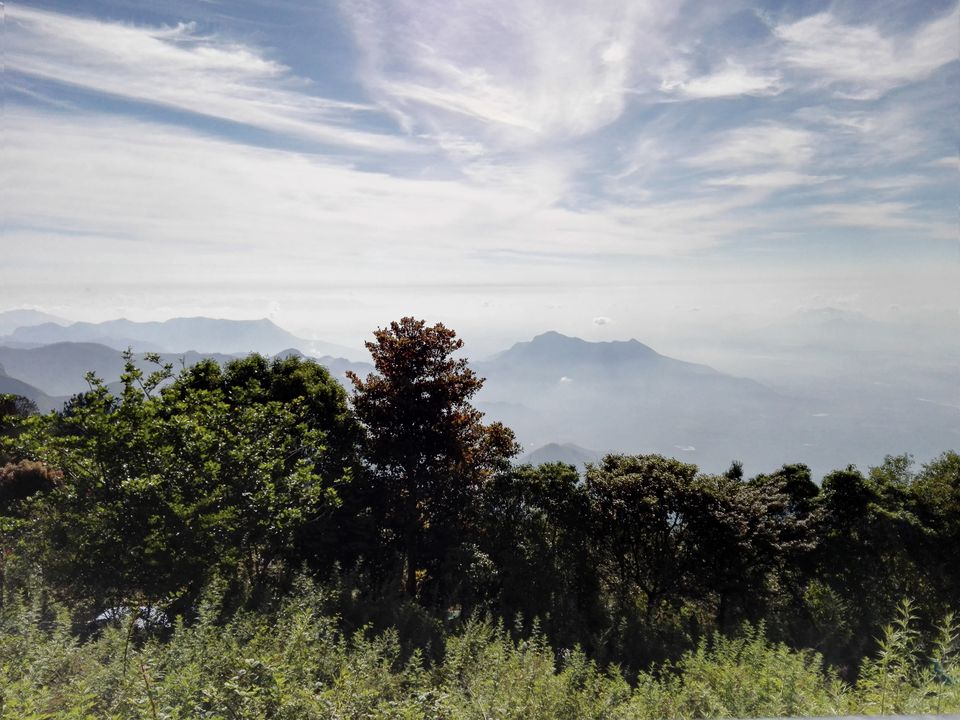 We began our trip to Vattakanal early in the morning. Our first stop was Vattakanal Falls.
Vattakanal Falls: This is one extremely long waterfall. It consists of five falls totally and the complete length of the falls can be trekked parallel to it. The trek is roughly 40 minutes to 1 hour long. The complete area is canopied and is a very pleasant walk with the sound of water trickling throughout the trek.
You can find a lot of birds, butterflies and dragonflies here if you look carefully.
After this, we reached our the main area of Vattakanal. There are very few homes here and almost same number of hotels, most tourists here are from Israel and hence the nickname. The views from the hotels here are TOTALLY worth the location and the views they offer. The room rates here are around Rs. 2000/- . The view from our hotel was a one to die for. After checking in, we proceeded to the next set of places to see in Vattakanal.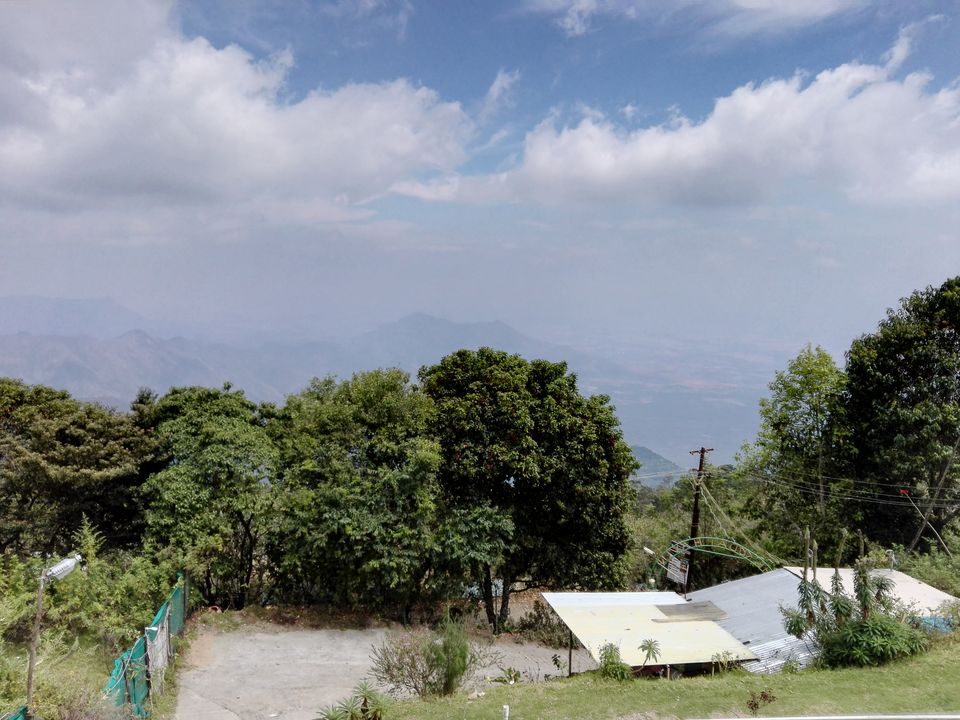 Dolphin's Nose: Literally meaning what the name says, the rock looks like a Dophin's Nose and there is a valley directly below the rock making it an experience filled with adrenaline rush. The trek to Dolphin's nose is a long descent and would NOT be recommended for those who cannot make the return journey upwards. The trek is a long and beautiful one and tiring at the same time. There are a few viewpoints that allow you to see the valley. The path is completely covered with pine trees along the valley.
The final stretch of the path to Dolphin's nose is rocky and there isn't a proper path to reach there. One mistake and you risk tumbling down the valley. And if you do decide to take "The Walk", be extremely cautious.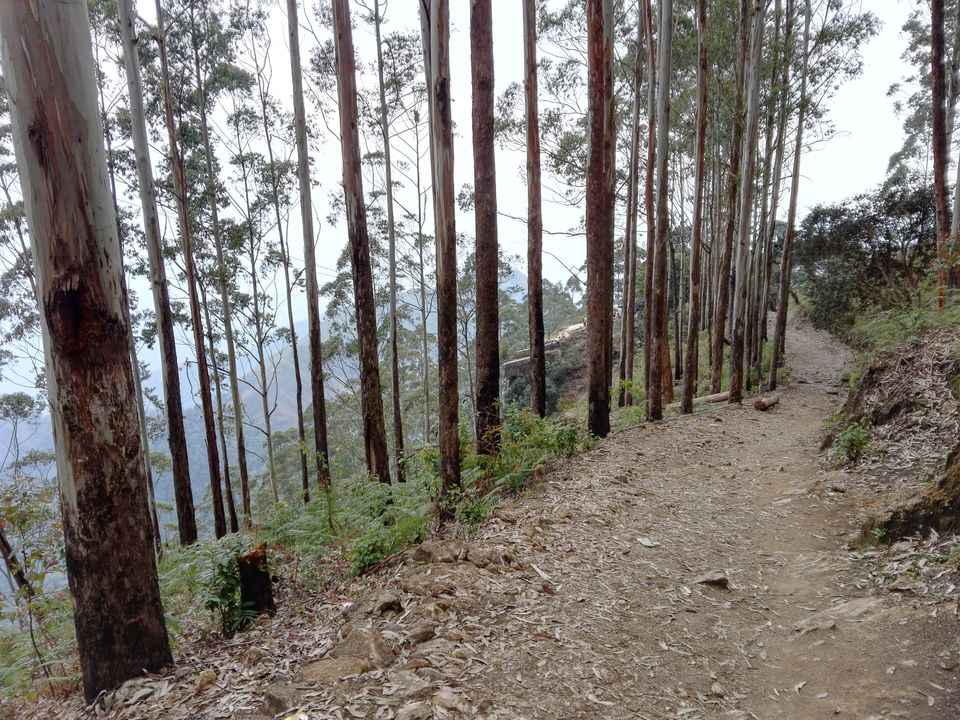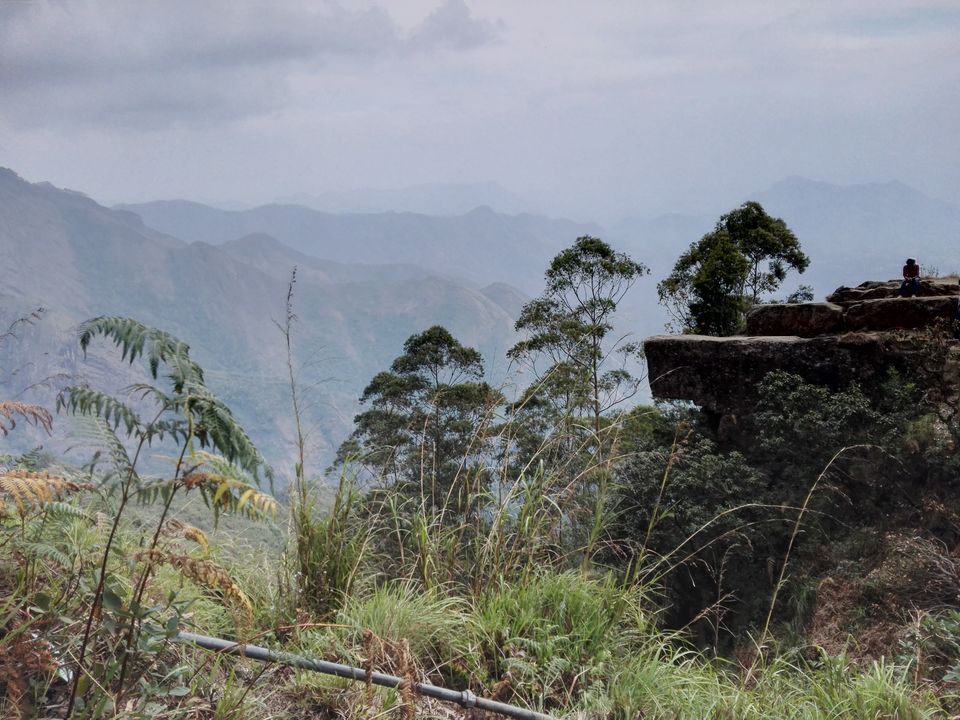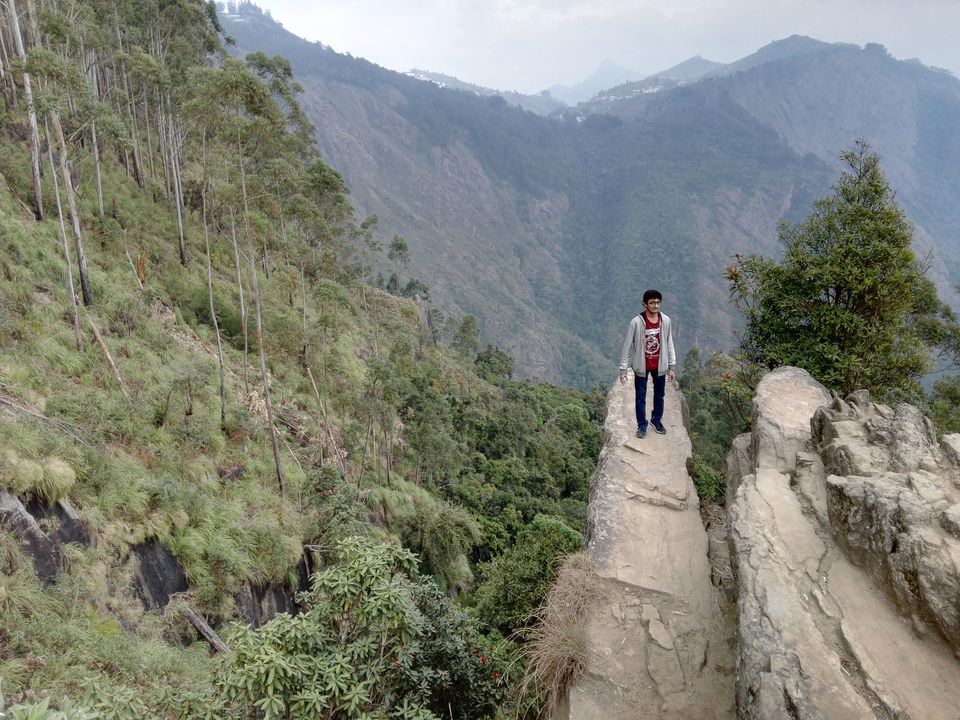 The views of the valley are sure to have adrenaline gushing through your veins. One can get a panoramic view of the complete valley from here. Located at a slight distance from here is Echo Point which was our next destination.
Echo Rock: As the name suggests, one can hear their own echo here. The audibility level is a lot better here than a couple of other Echo points that we have been to. The Echo Point here is a circular rock that has to be climbed and is at the edge of a valley, almost like Dolphin's Nose.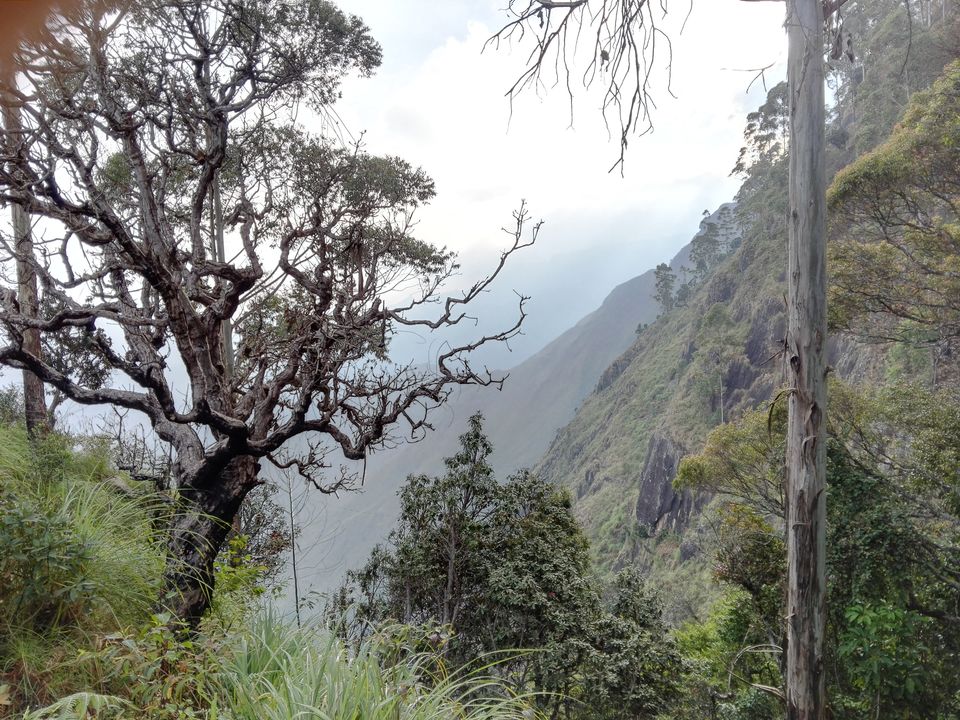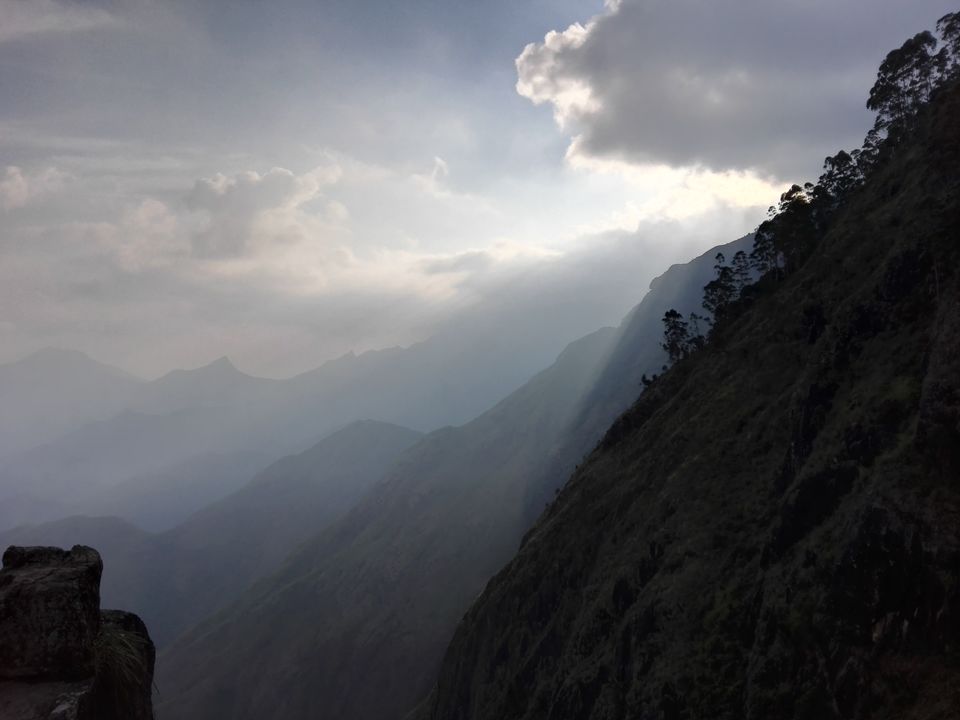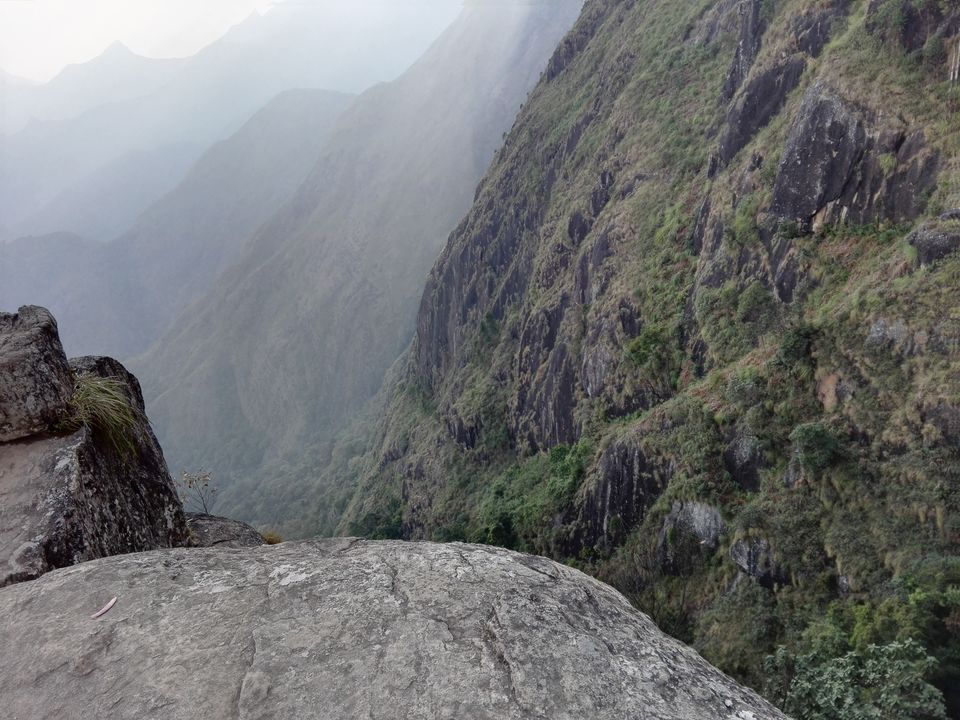 Both, the Echo Rock and Dolphin's Nose close by sunset time as it is dangerous to walk in this region after sundown. The trek back up is a long and tiring one and it would be recommended if you left best before sundown to make it back up with lesser hassle.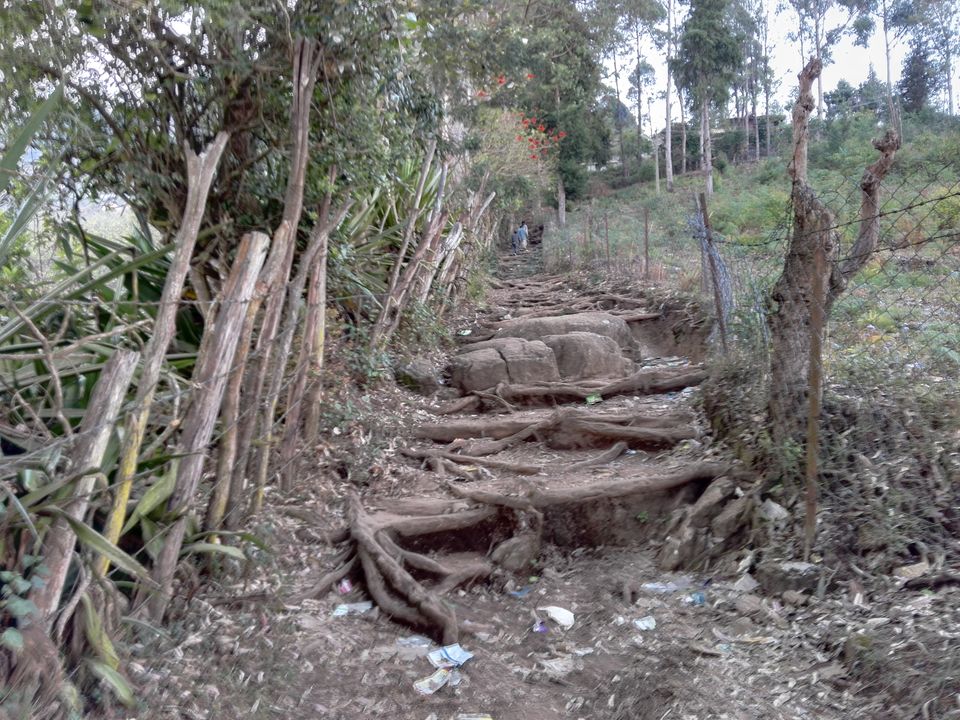 The final stretch of return journey is very inclined but one can find natural steps made of rocks and tree roots which resemble the shape of man-made steps.
The place becomes very quiet by 8-9pm. It is so peaceful here that words being spoken can be heard more than 50 meters away! There are hardly any street lights here and it is pitch dark, which gives you a spectacular view of the night sky. YES! One can get a glimpse of our galaxy from here without much effort. Vattakanal is a heaven for night sky photography.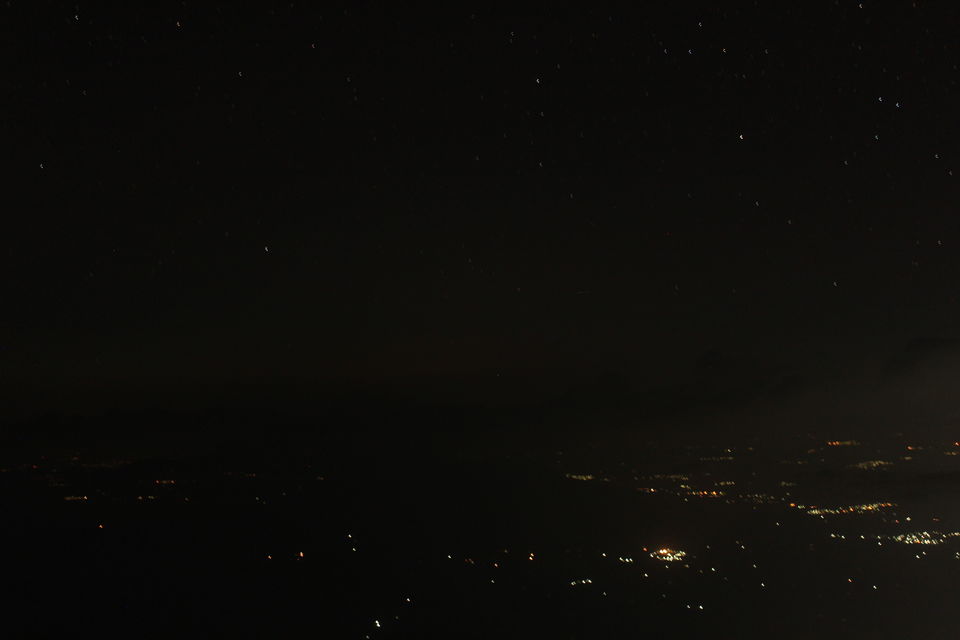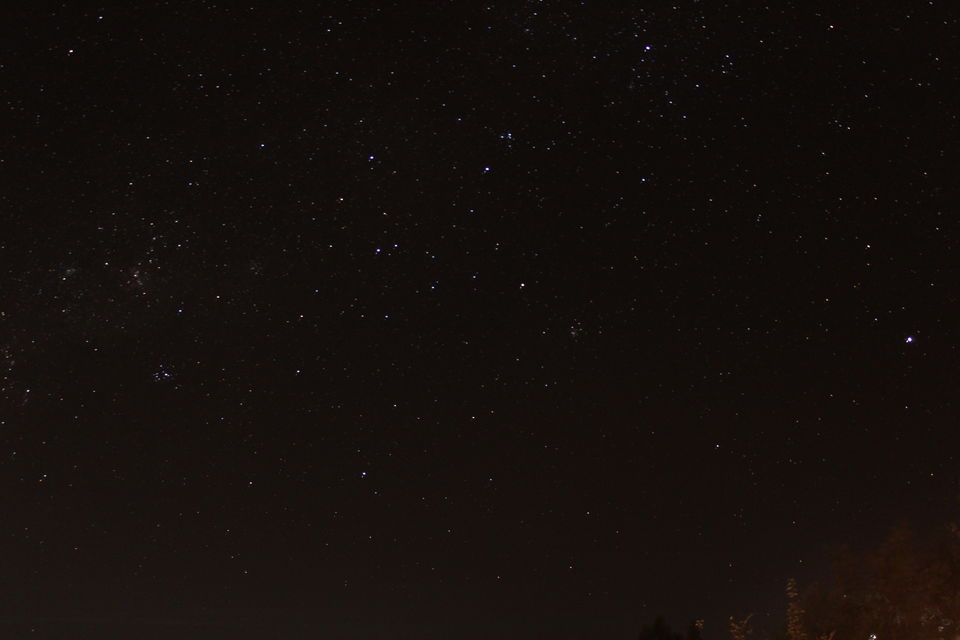 The next day we decided to explore the village. This side of the village is mainly filled with residential villas where the locals reside. The path is again very inclined and curvy without any steps. We made a long trek to the hilltop where we found a flat ground almost the size of a football field. From here, one could see three sides of the hill. There are a lot of birds and butterflies here and would be a treat for any nature photographer.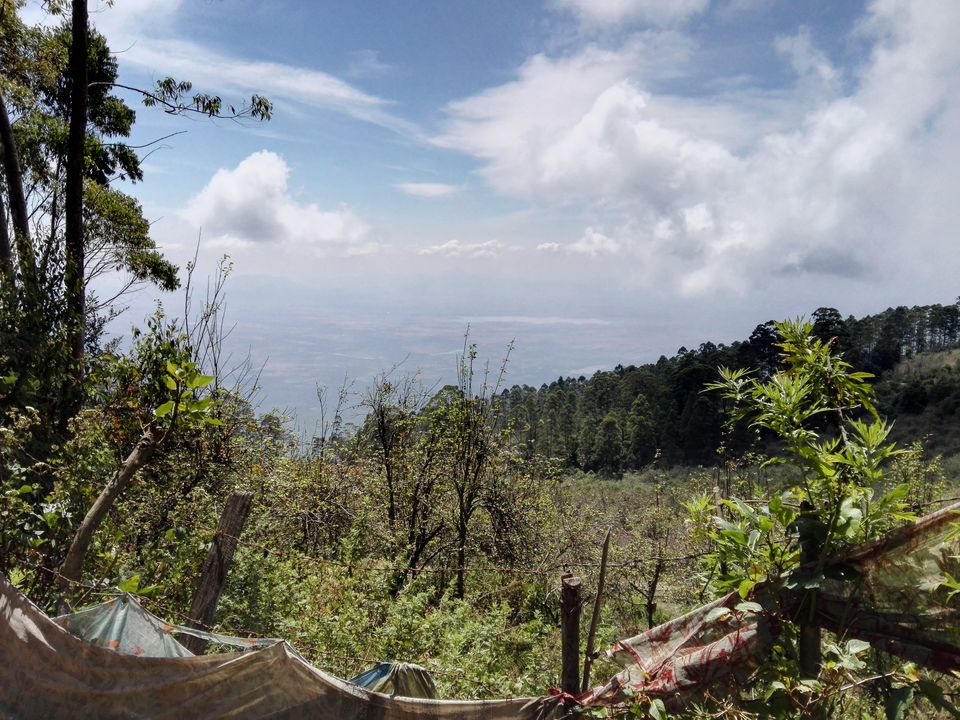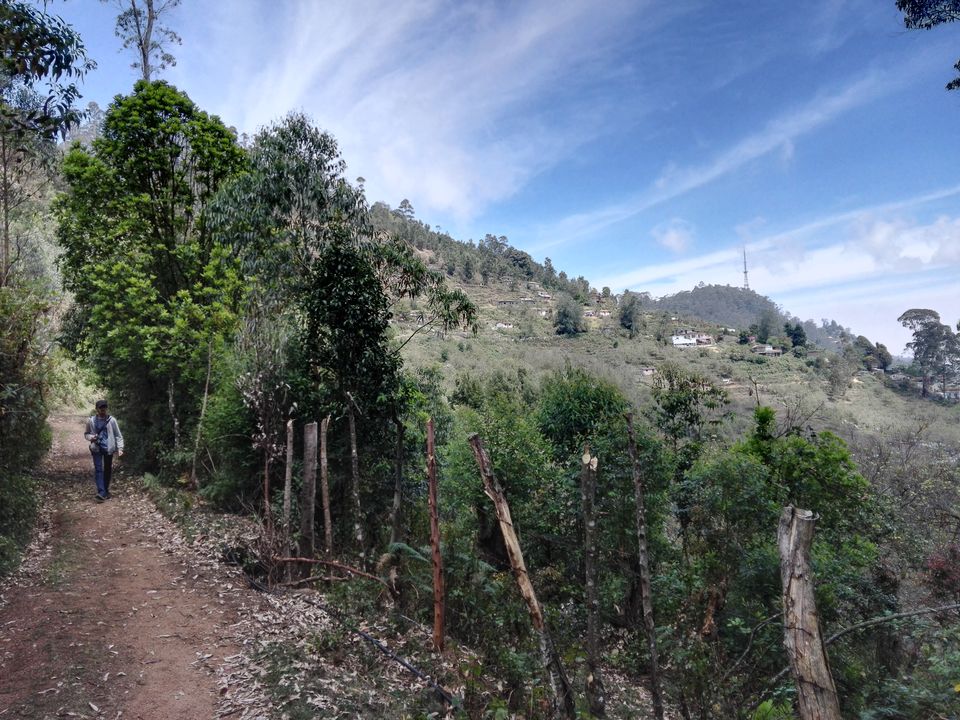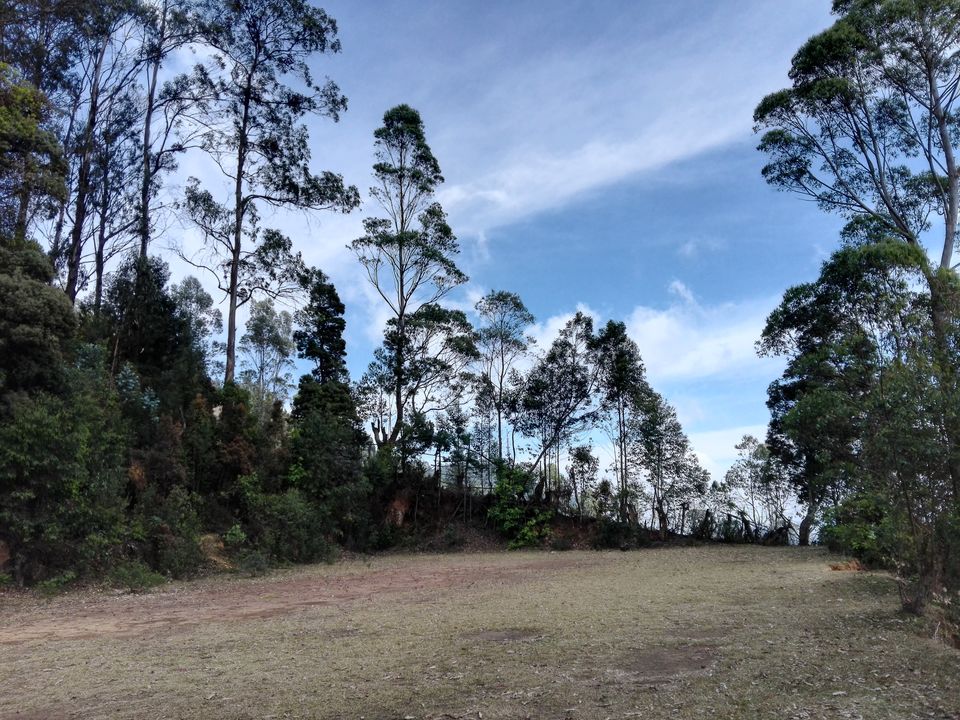 For food, every hotel has it's own bar and restaurant where one can get food and drinks. Some places need their orders placed well in advance so inquire at the time of checking in regarding the same.
Apart from these, there is only ONE restaurant in the town called "Althaf Cafe". It is an amazing place to dine and is pretty affordable as well. It serves Indian as well as Middle Eastern cuisine catering to the crown which is mainly from Israel. You can get some nice Hummus, parathas, ginger lemon teas and pancakes here. The restaurant has an outdoor seating as well which gives you a complete view of the valley. The soothing trance music playing here is a cherry on the icing. A must visit.
After making the return journey, we checked out from the hotel and proceeded to Kodaikanal from where we had our evening bus back to Chennai. The to and fro trip for 4D/3N(Excluding travelling time) costed us approximately Rs.4000/person all inclusive. The travel time back to Chennai is roughly 12 hours.
PS: For those having motion sickness, keep some medicines handy as the roads steep and curvy on the way back and can give everyone's stomach a hard time. It is preferable to eat less before making the return journey.