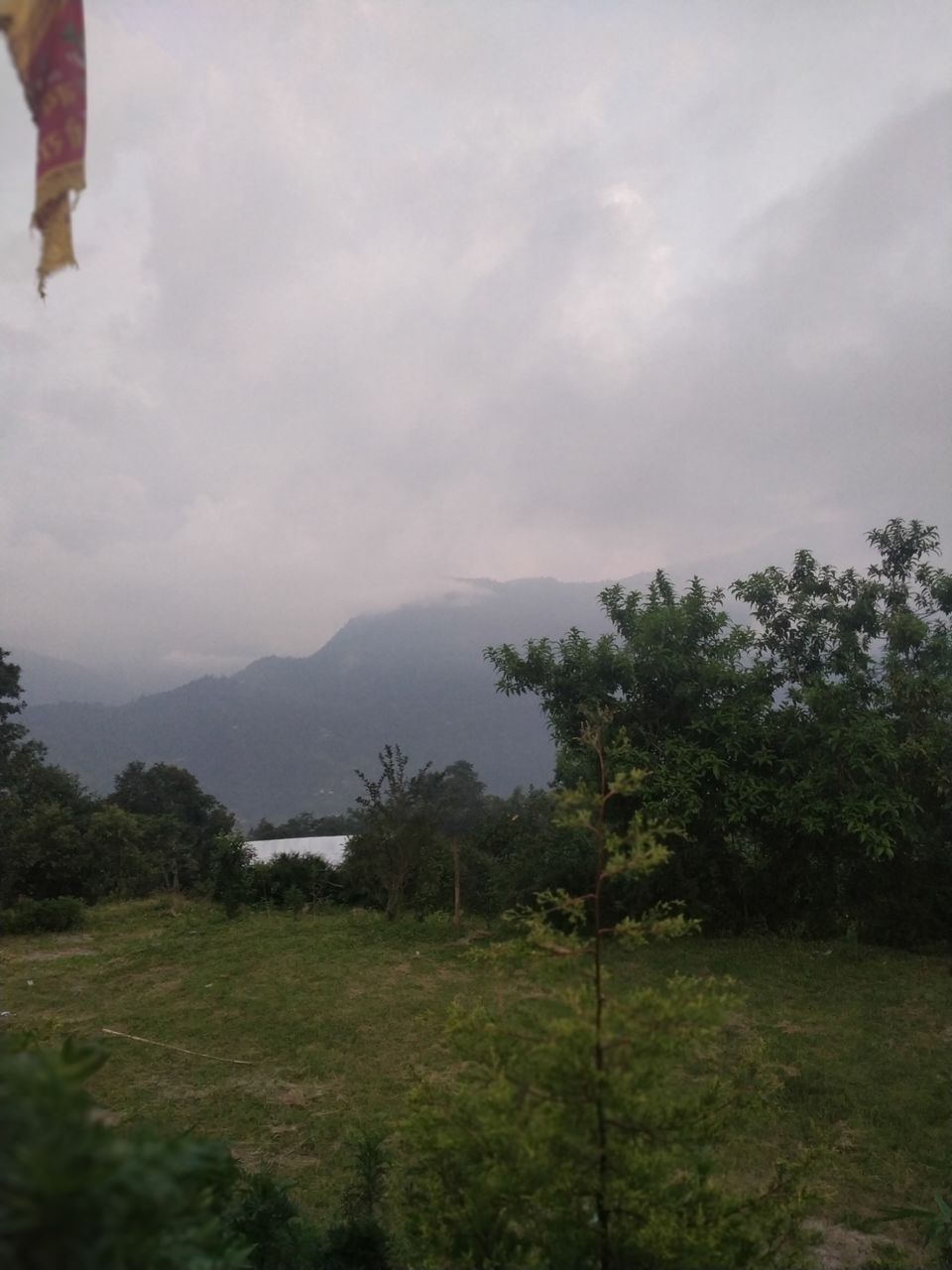 What would be your reaction if I ask for your views on friendship with random people, rather strangers without knowing anything about him/her. Yeah, I know whatever I'm saying is strange and kinda weird and you must be thinking and even may be framing questions in your mind like - are yaaar! Yeah of course one can do friendship with anyone he/she feels like, and strangers? How can a person would be expected to know others if he/she doesn't have friendly behaviour or initiate to be friends with strangers? Well, then the most important factor is 'trust'. Can you easily  trust someone with whom you are meeting for the very first time, and share all your secrets, problems that you are facing, how you are living and what your family thinks about you, about their expectations from you, at the very first day of meeting!
I know it won't be wrong if I say, I like to meet with random people and love to listen to their stories and above all I feel so connected with their way of  living and kinda fond of their custom, rituals, culture and heritage. After getting so much love and memories from Jhandi, it was very tough for me to leave the place. I was there for a day only and yeah due to uninterrupted downpour I couldn't explore this beautiful place much, but I promised to again come to this beauty and explore its unexplored parts. Kaushal bhaiya (driver) just dragged me out of my memory palace and took me to Lava. This was  not included in our plan and the strangest yet surprising part was, during our journey from Jhandi I just started to tell Kaushal that I visited Lava 9 years ago, but I am pretty sure that everything has changed now. That time, there was only the Lava monastery and those handful of hotels. He told me okay so, lets take a break at Lava and experience the changes and if road condition permits then we will go to Changey fall too (5.1km from Lava). Accordingly, we took a halt at Lava, and I was speechless by the scenic beauty of Lava. We were walking towards Lava monastery and Kaushal was saying something about local beliefs and some stories, but I was already hypnotized by the view of my surrounding. We were at Lava for 2 hours, sitting inside the monastery, walking and jumping around and then paid a visit to the local market. I was not lucky enough at that time to go to Changey falls as the road condition was extremely bad, and we finally headed towards Pedong at around 4:30 p.m. We got a very warm welcome with cold breezes and rain by Pedong.
Pedong, also known as small sleepy village in Kalimpong district at an altitude of 4100ft. It takes about 1 hour by car from Kalimpong. One can easily make a day trip from Kalimpong or may stay here as well. It is one of the oldest part in this region with significant historical importance. Pedong is located on the road that connects Kalimpong - Algarah to Sikkim. The small picturesque hamlet situated on a narrow hilltop and surrounded by pine forests and over viewing of Mt.Kanchenjunga and Mt.Siniolchu. The village used to be a major transit hub on the ancient  silk route that connected Lhasa with India through Zuluk and Jelep La pass. Today, the same route has become a common tourist attraction - The silk Route. The village is spread North to South and is divided into two parts - lower and upper Pedong. Pedong is also the starting point of some interesting small hikes, like Damsangudi Fort - an important site (historically) that witnessed a long ethenic war between Lepchas and Bhutias. Tourists visiting the famous Zuluk silk route trail of East Sikkim may use Pedong as the destination of their first/last night stay. Rongli town in East Sikkim, the place from where permits ti visit Zuluk are given is about one and half hours drive.
Places to see around Pedong :- 1.TinChule viewpoint, a short 900km walk will take one to the TinChule hill, (not to be confused with the famous TinChuley village near Peshok road closer to Darjeeling hills).  This is the highest point in the region with an excellent  view of almost the entire mountain range of Darjeeling and Sikkim including parts of Bhutan an Tibet. The place is also an excellent point for adventure  tourism activities like, Para Gliding and Hang Gliding.
2. Rikisum viewpoint - this is the location for a 19th century bungalow, though that is now deserted and destroyed. From here, one can get a panaromic view of entire Kanchenjunga range as well as view of towns of Kalimpong, Darjeeling, Gangtok and others.
3. Pedong Monastery- the monastery is considered especially holy by the Bhutanese Buddhists who visit Pedong in large numbers. The monastery was constructed by Bhutan's King in 1873.
4. Damsung fort - located within a short walk from Pedong. It is one of the oldest forts in the region. Located at a hilltop about 3-4km from the monastery, the fort is at present in ruins, but the unique location allows a beautiful view of the hills and plains.
5. Cross Hill - this is named so because of the holy cross that adorns the hill. Christian missionaries made this during the 19th century. Mt. Kanchenjunga range is very clear from here.
6. Rishi- 15km from Pedong through downhill road you will reach the Bengal Sikkim Border of Rishi. Cross river Rishikhola and enter Sikkim through the checkpost here.
7. Sillery Gaon- from Damsamguri, a 500 metres walk will take you to Sillery gaon. The village has developed tourism infrastructure in recent years and has beeen growing popularity for its great views of the Kanchenjunga massif.
How to reach :- Pedong is 70km from Darjeeling, 73km from Gangtok and 88km from Siliguri. It is only 25km from Lava and 22km from Kalimpong. One can easily make a day trip to Pedong, either have a reserved car or book a taxi from the market taxi stand, those who want to cover silk route may stay in Pedong for a night or two. Shared cars are also available from Kalimpong market or Lava.
Where to stay :- over the years a number of tourists accommodation has come up at Pedong. There are a couble of decent accommodations available at Pedong. Hotel/Guest Houses/Homestays service with basic facilities is available at affordable rates. The rate of accommodations in Homestays varies from season to season. I booked Sai Laxmi Homestay  and stayed there, tariff starts from Rs.800 (varies from season to season).
Best time to visit Pedong :- the best season to make a trip to Pedong is from October to March. This time weather is pleasant.
So, if you are looking for something new, something different, something authentic then Pedong is the place to be. This is a place with a very beautiful blend of history, culture and nature, wherein a traveler can have a true genuine experience.
Stay blessed, be happy and keep smiling!