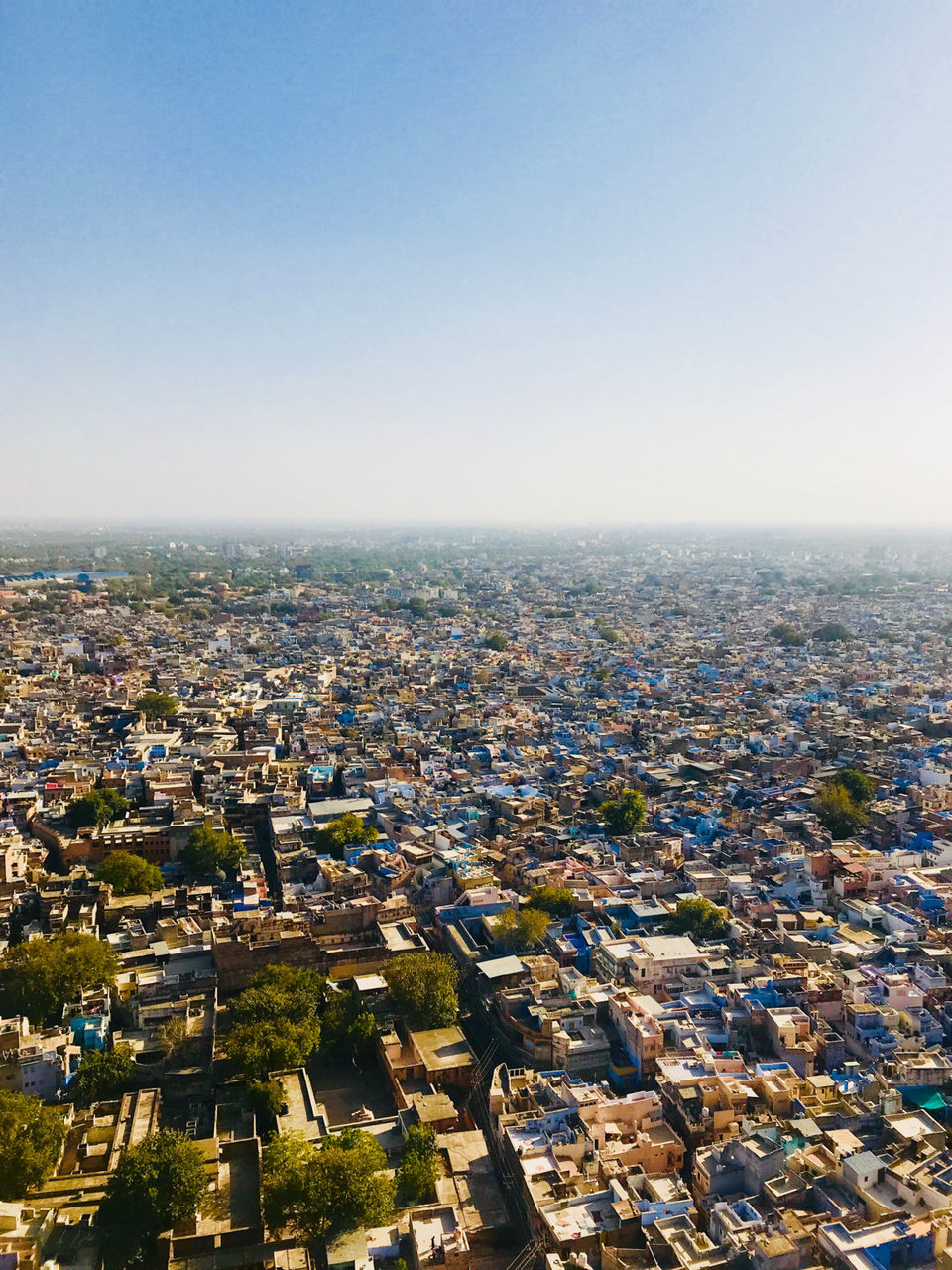 What happens when 5 mechanical engineers gets bored from college life? ....... They go for a trip!
Full of enthusiasm and curiosity we left Roorkee for Delhi. Our train was booked from Delhi sarai rohilla to jodhpur at midnight.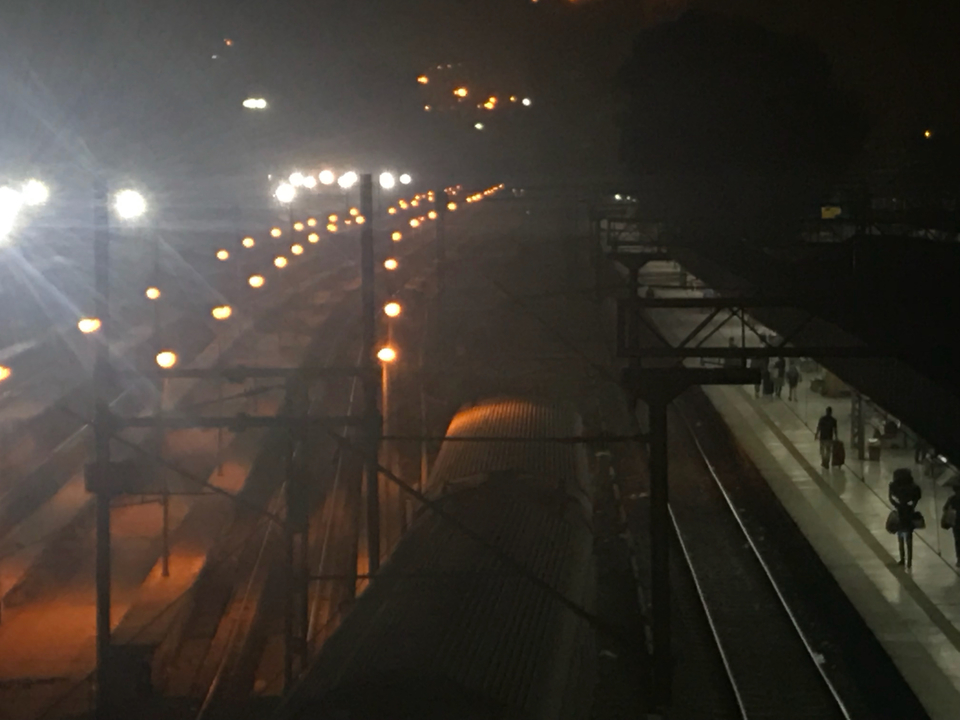 We boarded our train at 2 am from Delhi sarai rohilla for jodhpur. The train was almost empty and we had a lot of fun in it.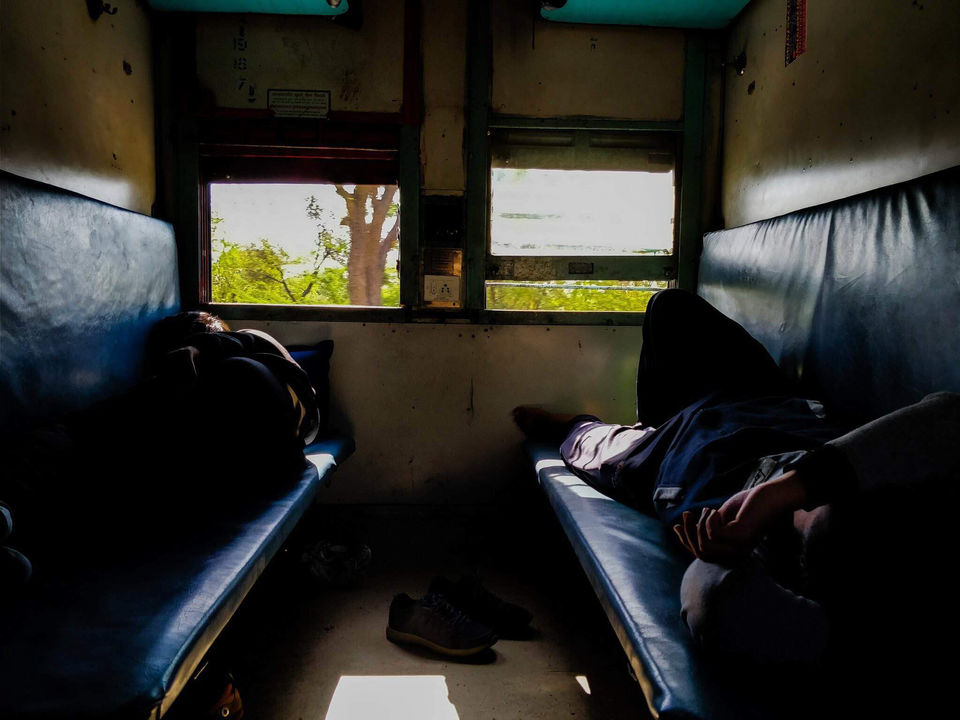 Jodhpur!
Instead of getting down at jodhpur we deboarded the train at rai ka Bagh because it is near to all the monuments and cheap hotels. There is a hotel nearby the platform 2. We booked two rooms for 5 people there.
After taking a good nap we went to meherangarh Fort.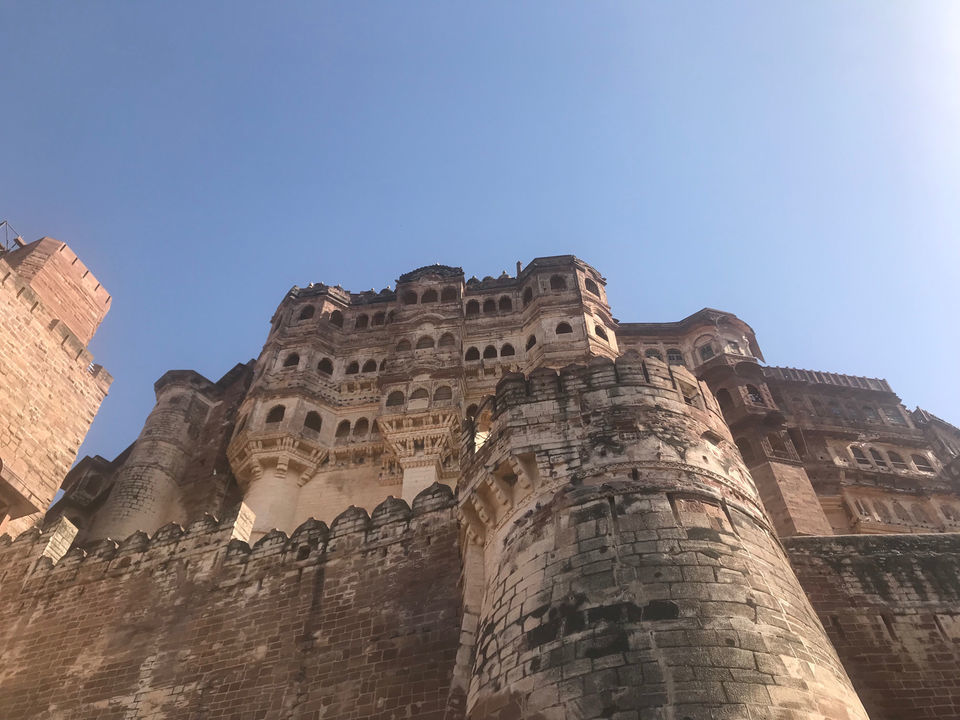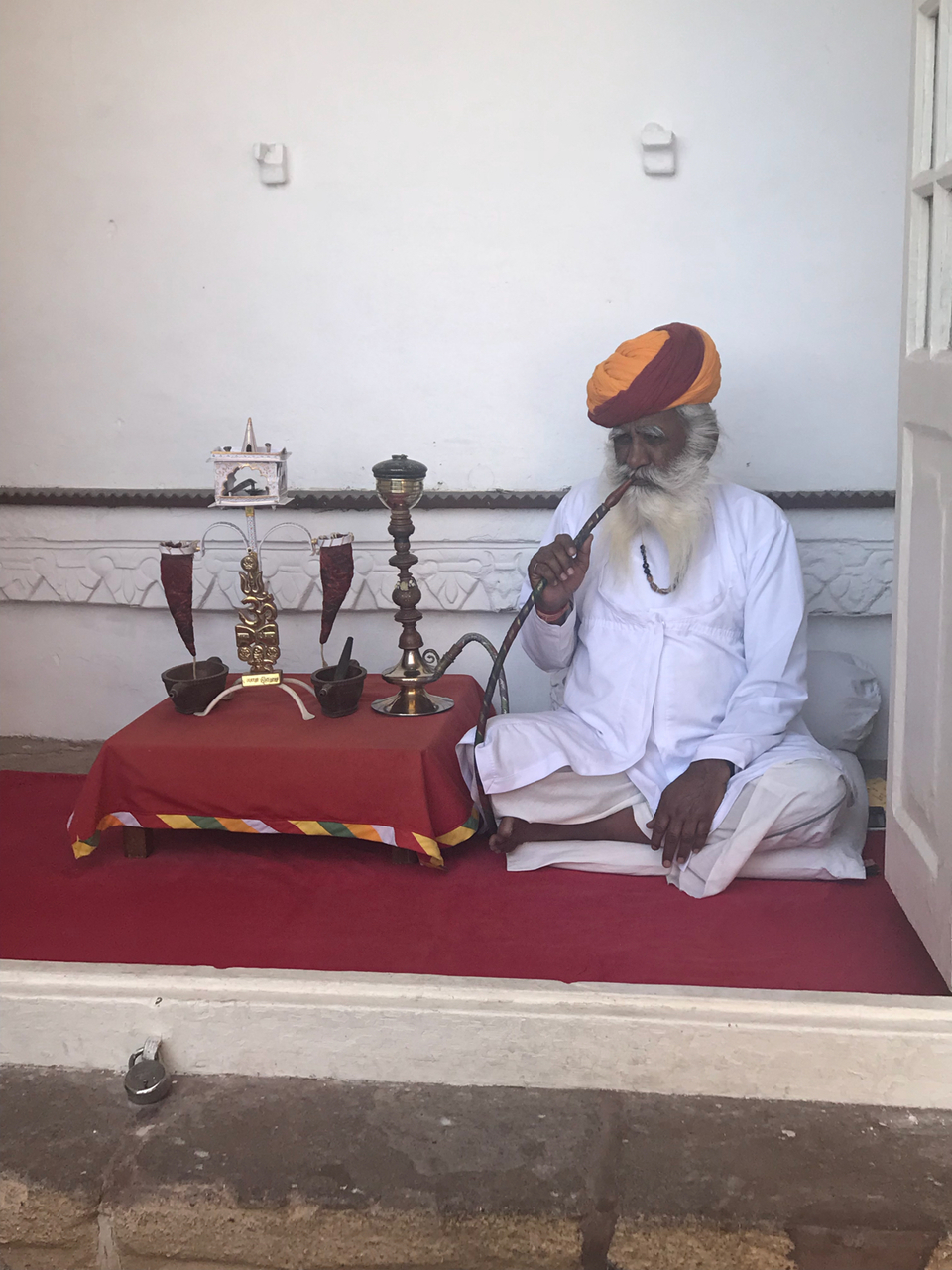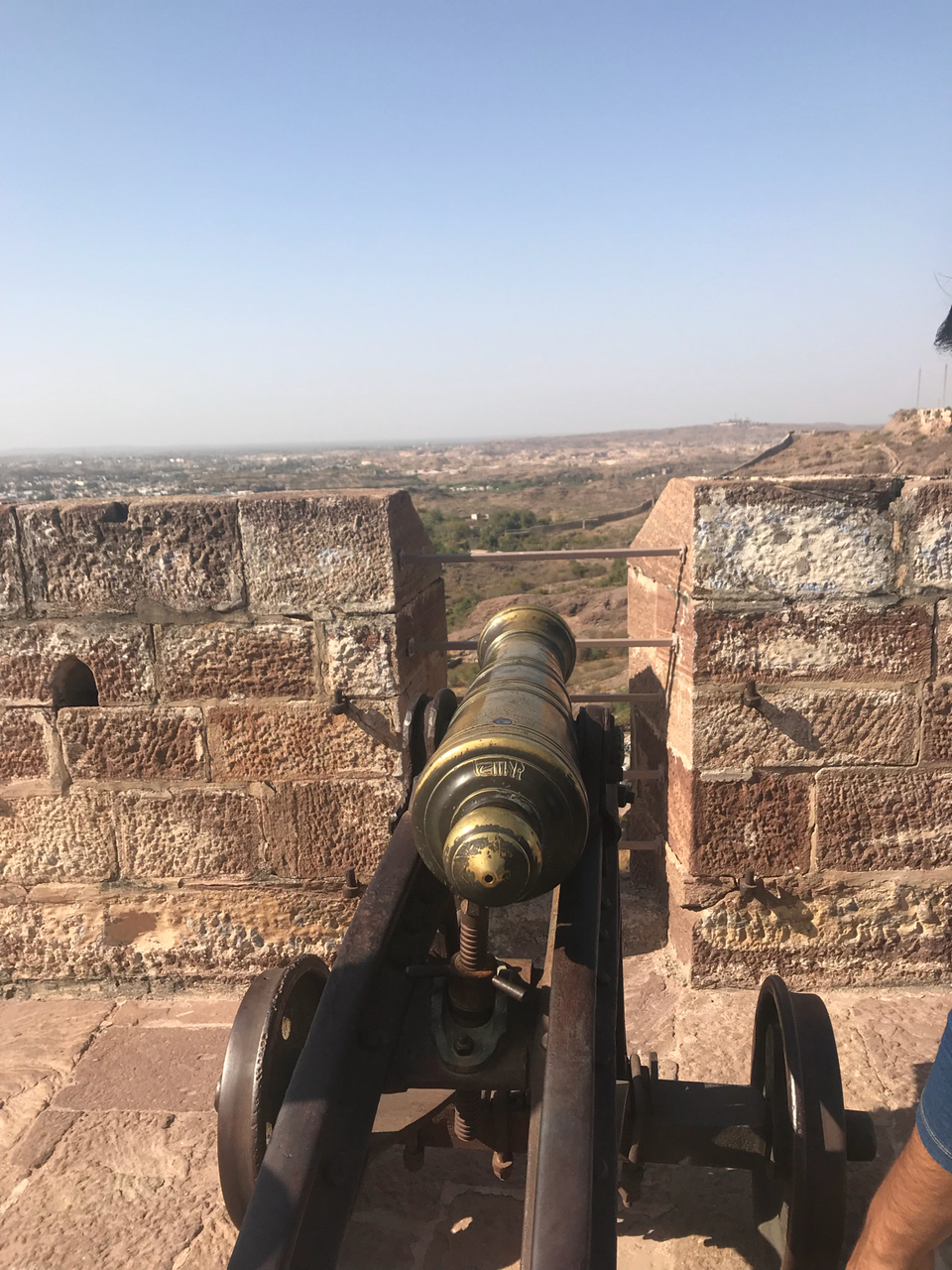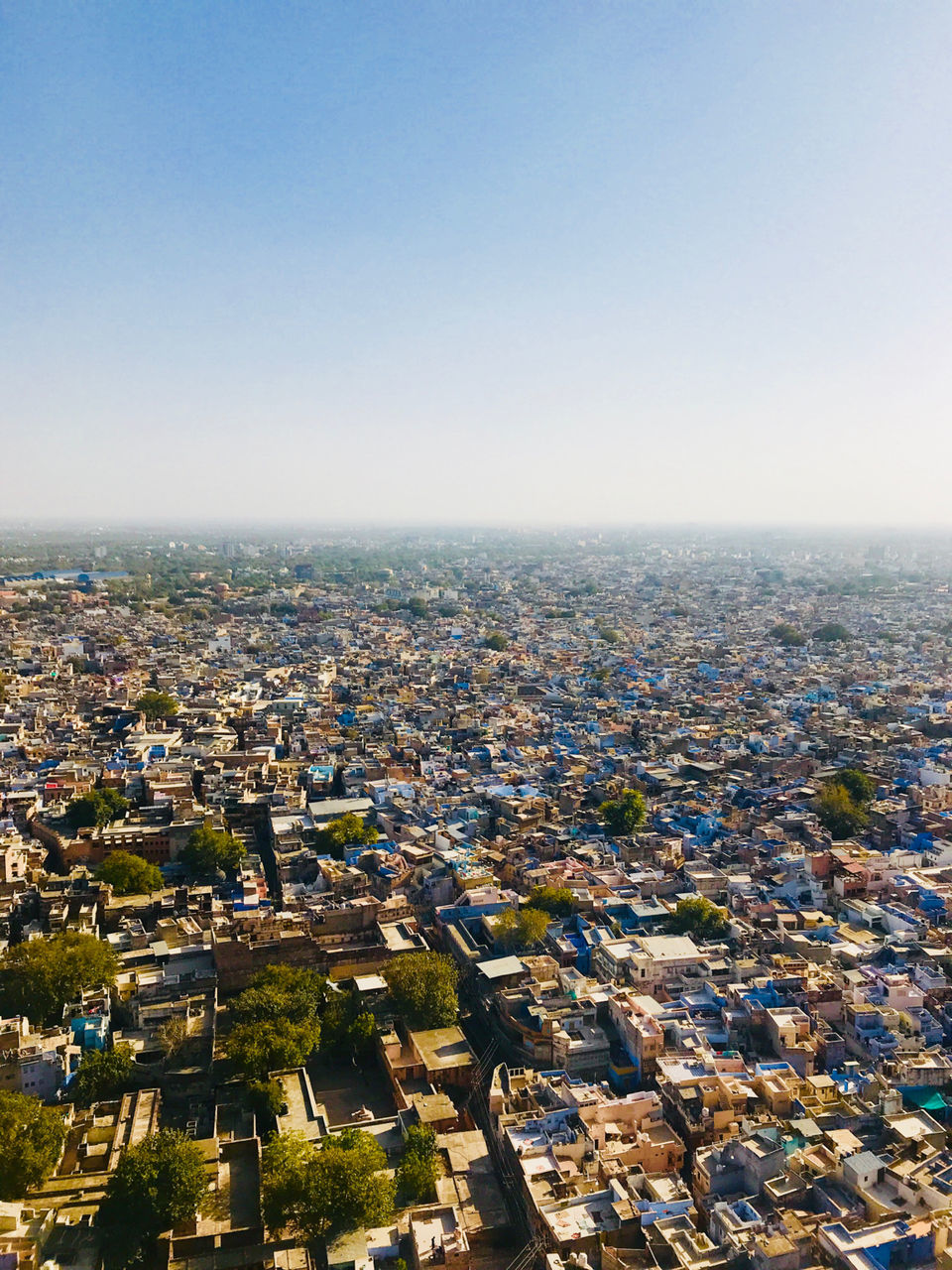 It is a very big fort with lot of antiques. Now I understand why jodhpur is called blue City. We were hungry till we finished the tour of meherangarh. The next target was dal baati choorma of jodhpur. After having a good food we went to sardar market for some shopping.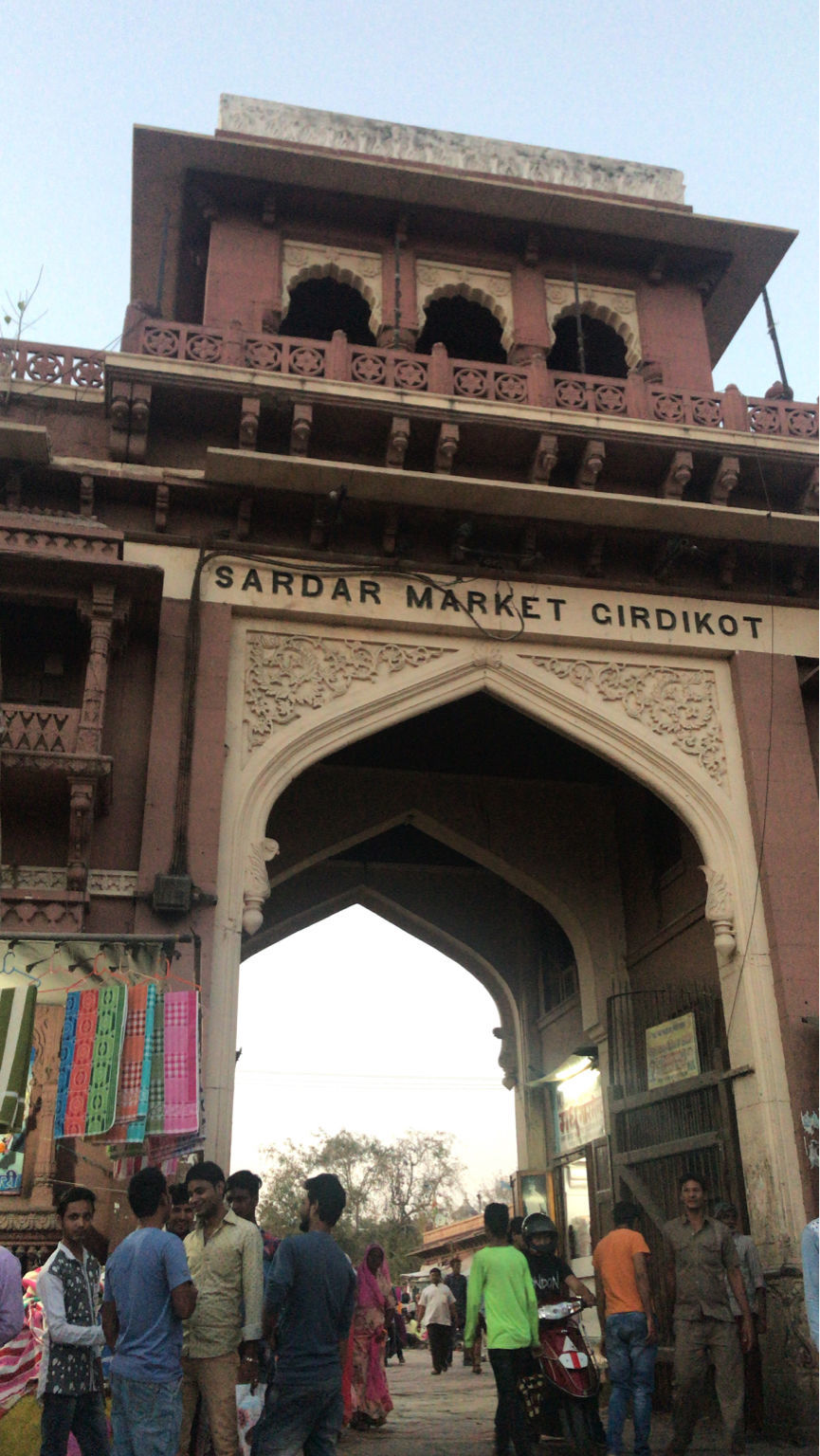 After shopping we went to the Kaylana lake.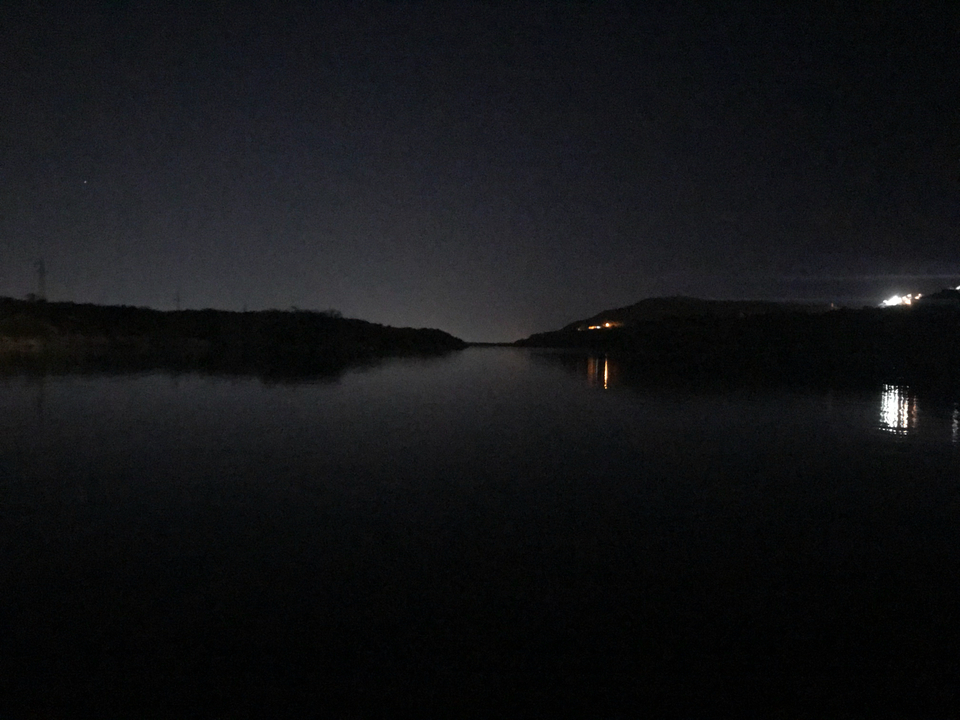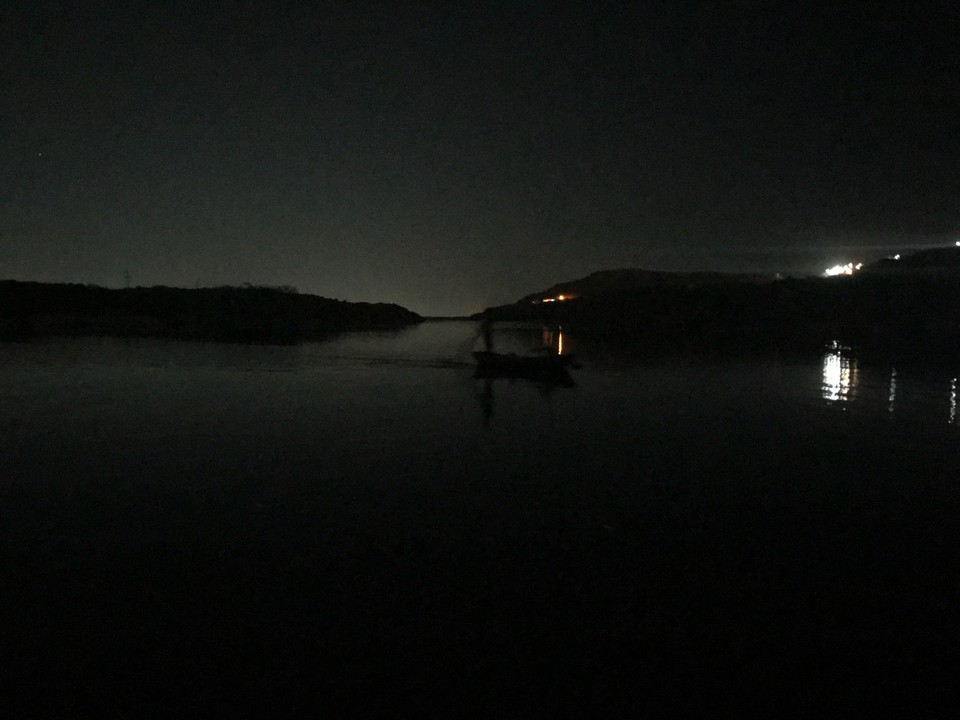 After visiting jodhpur, and having a delicious food we were tired and sleepy.
Jaisalmer!
We started our journey early morning at 7:15 to jaisalmer from rai ka bhag bus stand which is nearby to the railway station.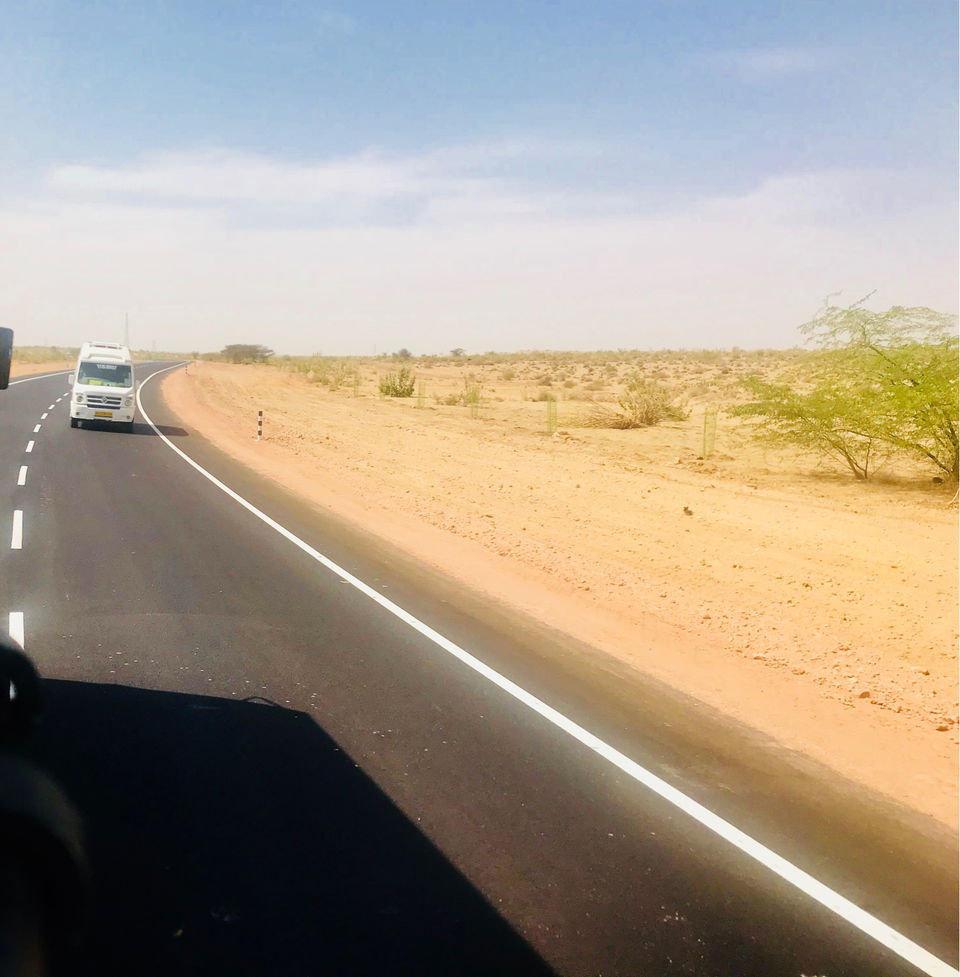 Our first target in jaisalmer was to get a camp in Sam sandunes and relax there. With a help of a local person there we got good rates for the package. The package included tents, food, folk dance.
We got into payal camp where we got two tents.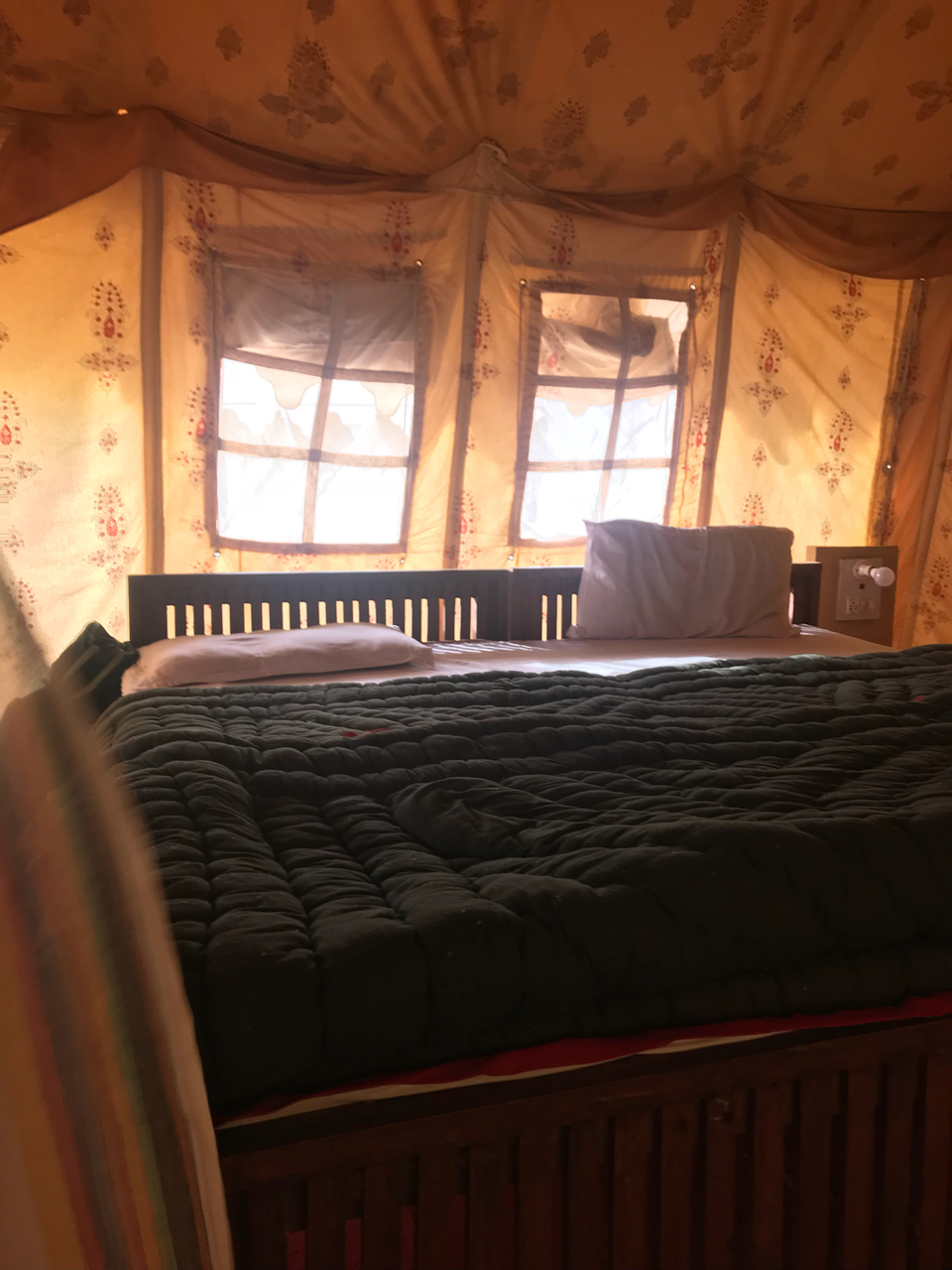 Camel safari and jeep safari was fun in the evening.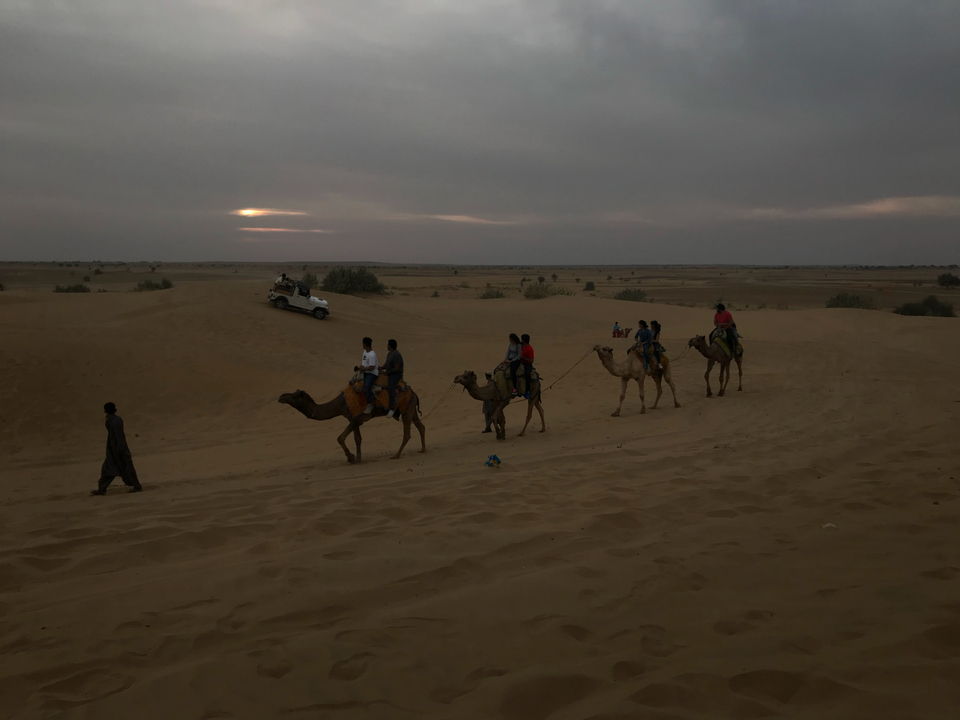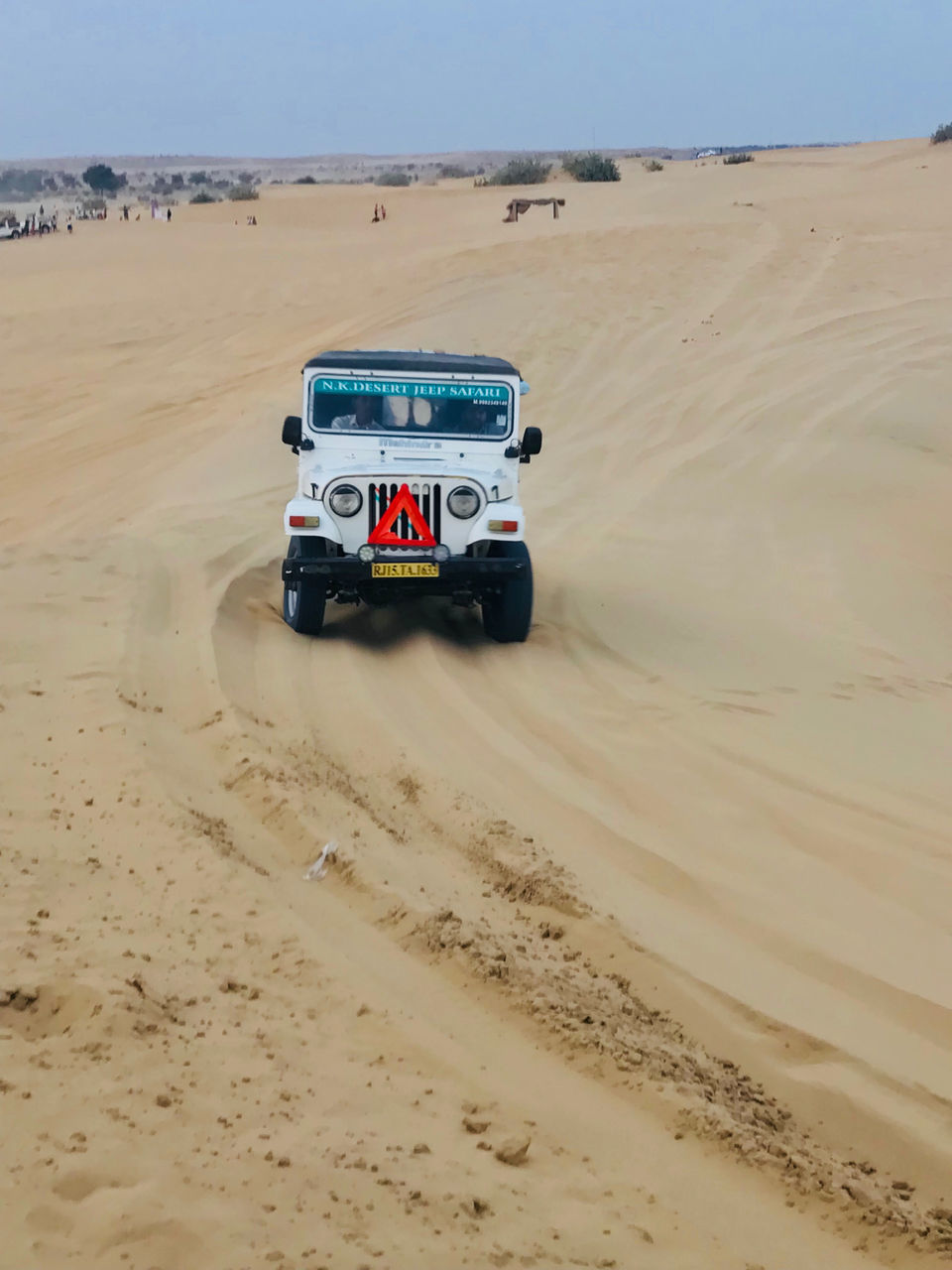 In the night we had folk dance and amazing rajasthani food.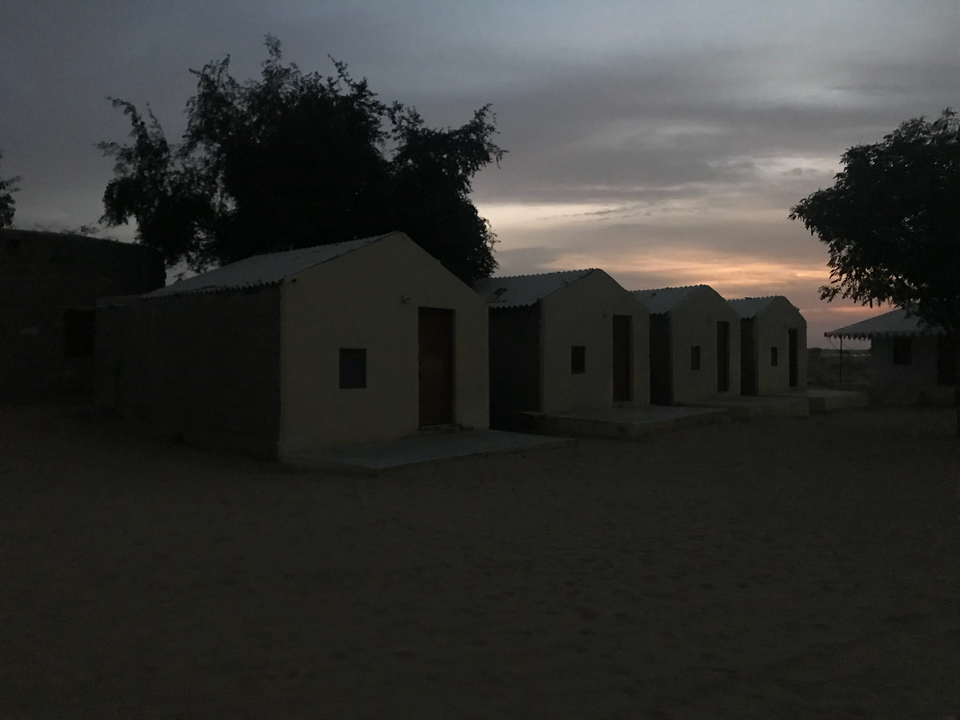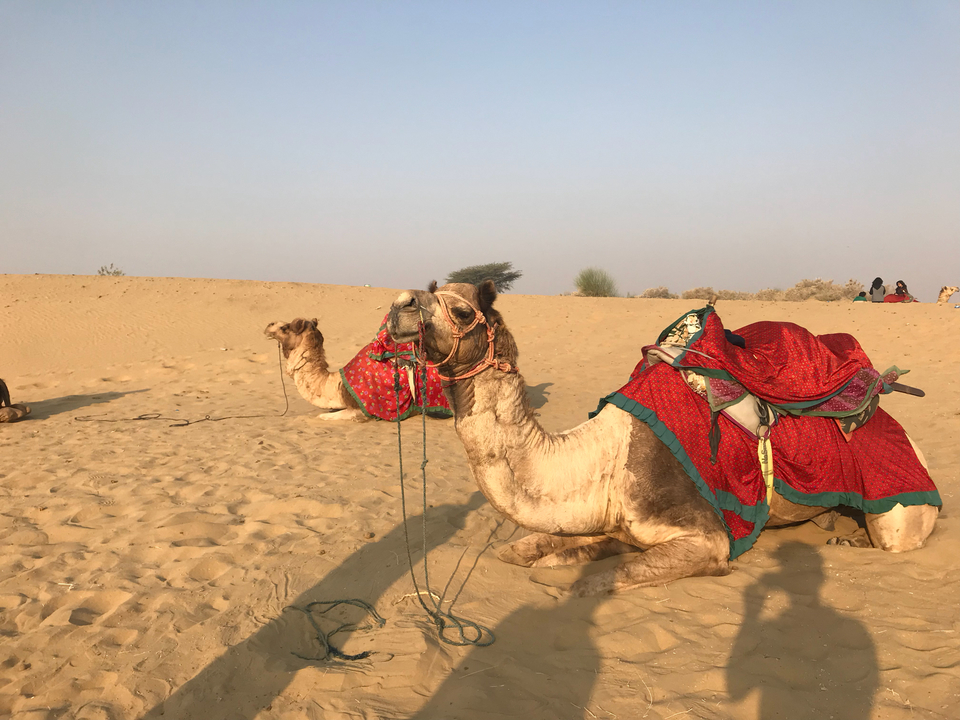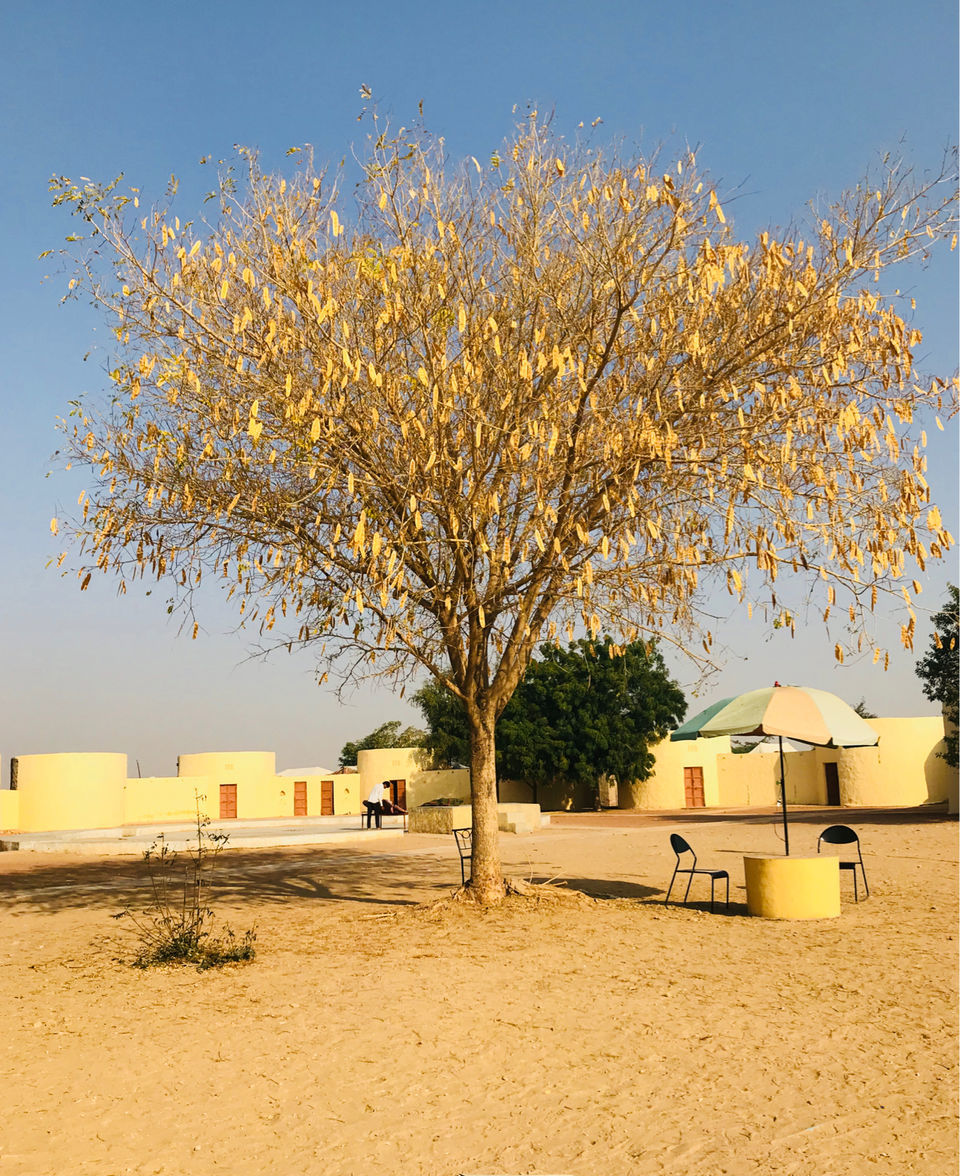 Next day we went for morning walk in desert.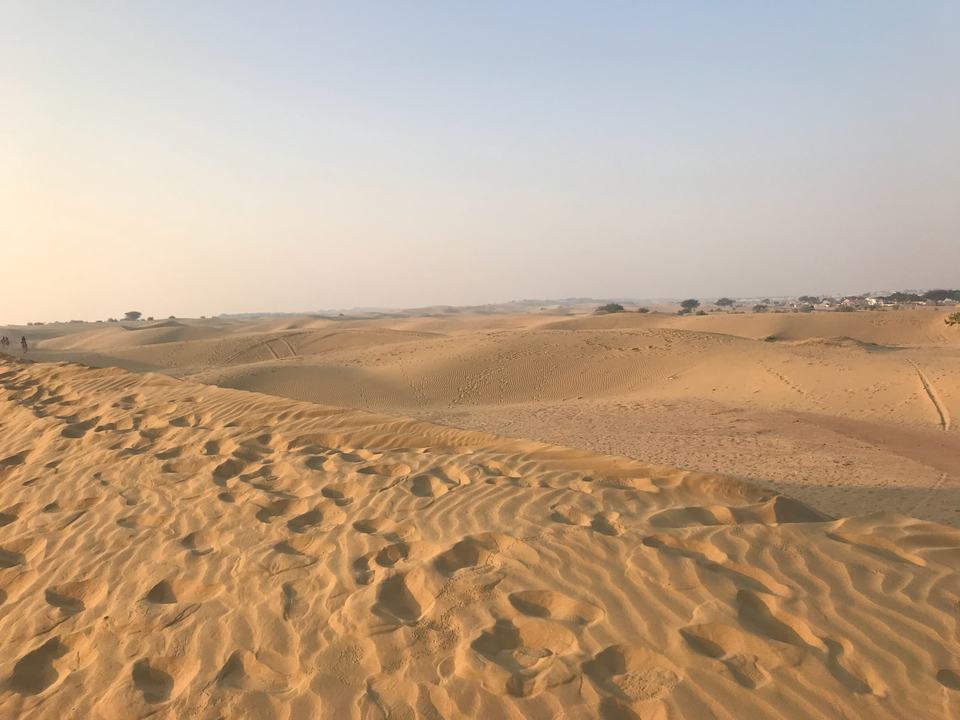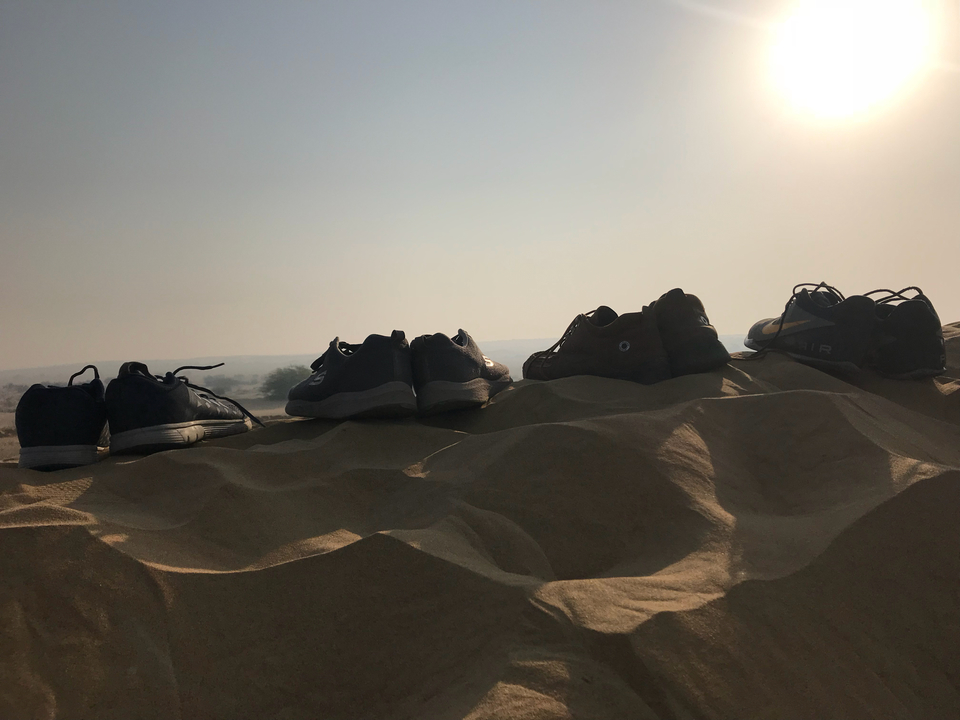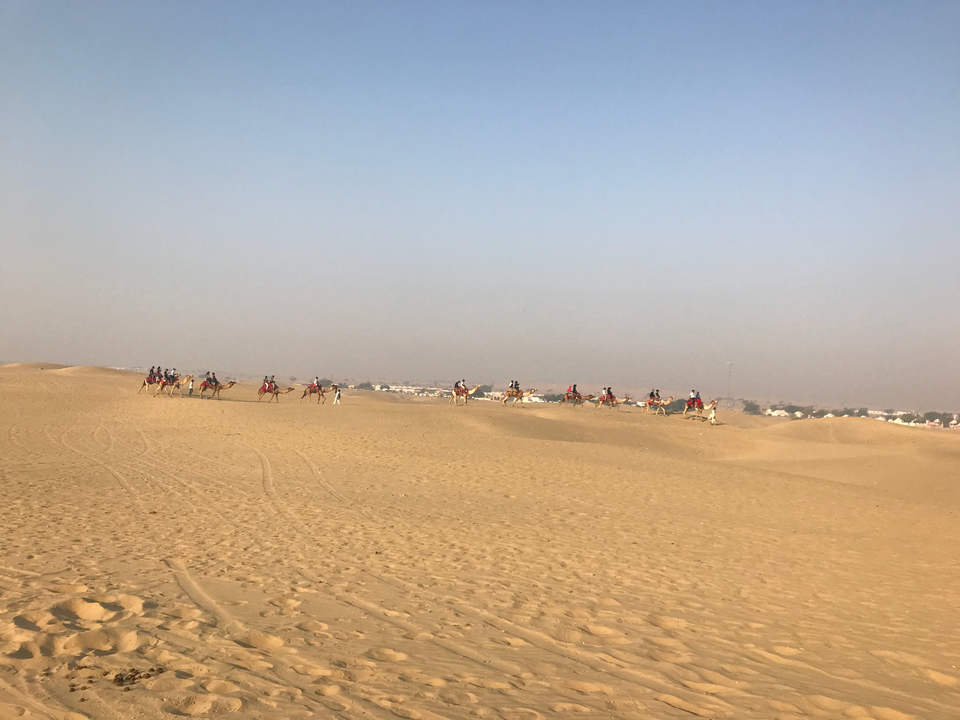 After having a good breakfast in camps we went for visiting jaisalmer.
Itinerary -
Patwon ki haveli
Jaisalmer Fort
Gadisar lake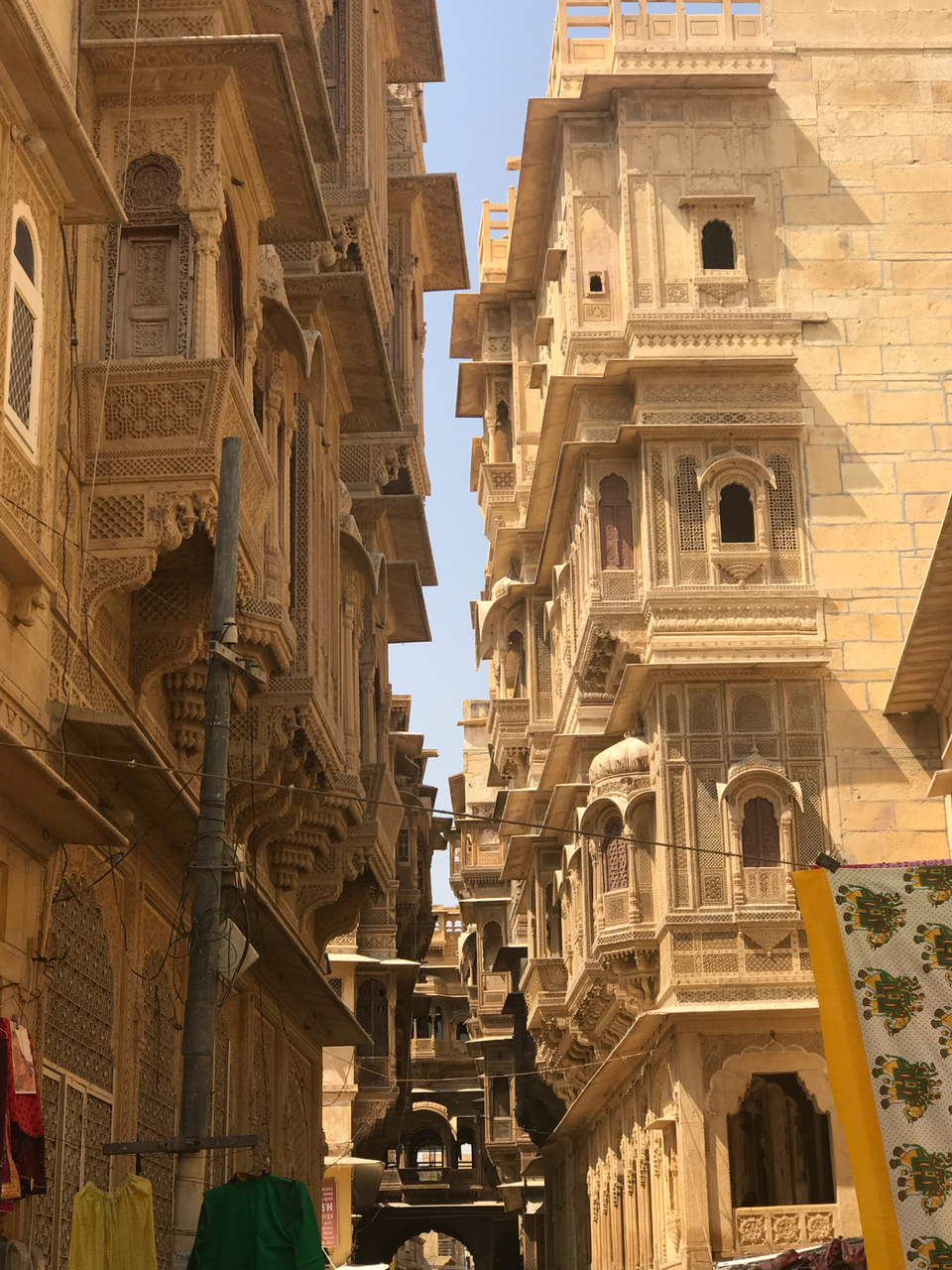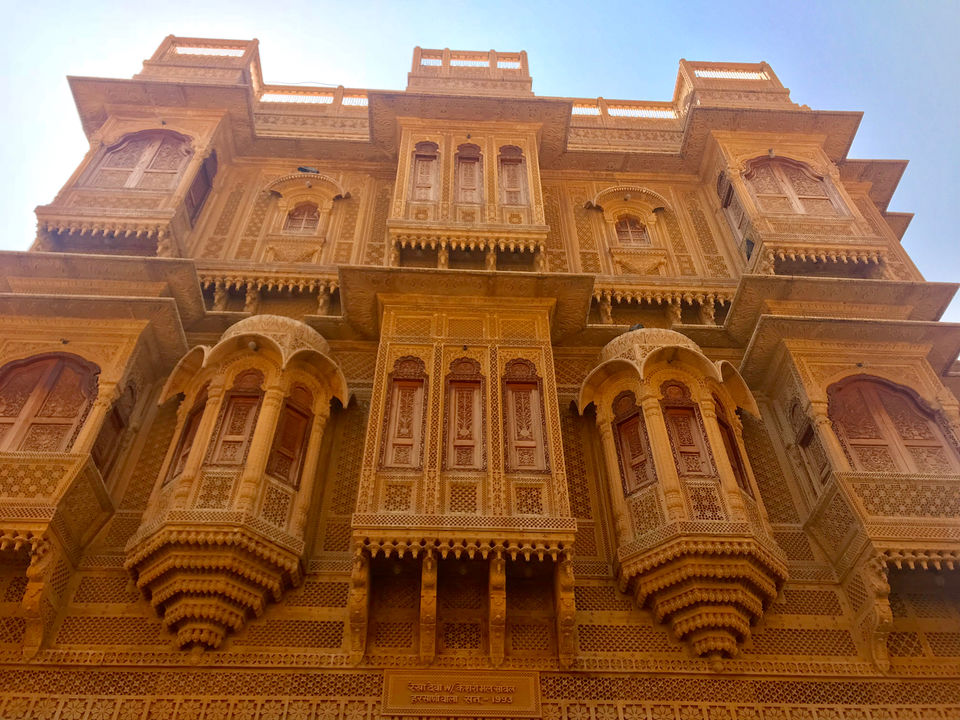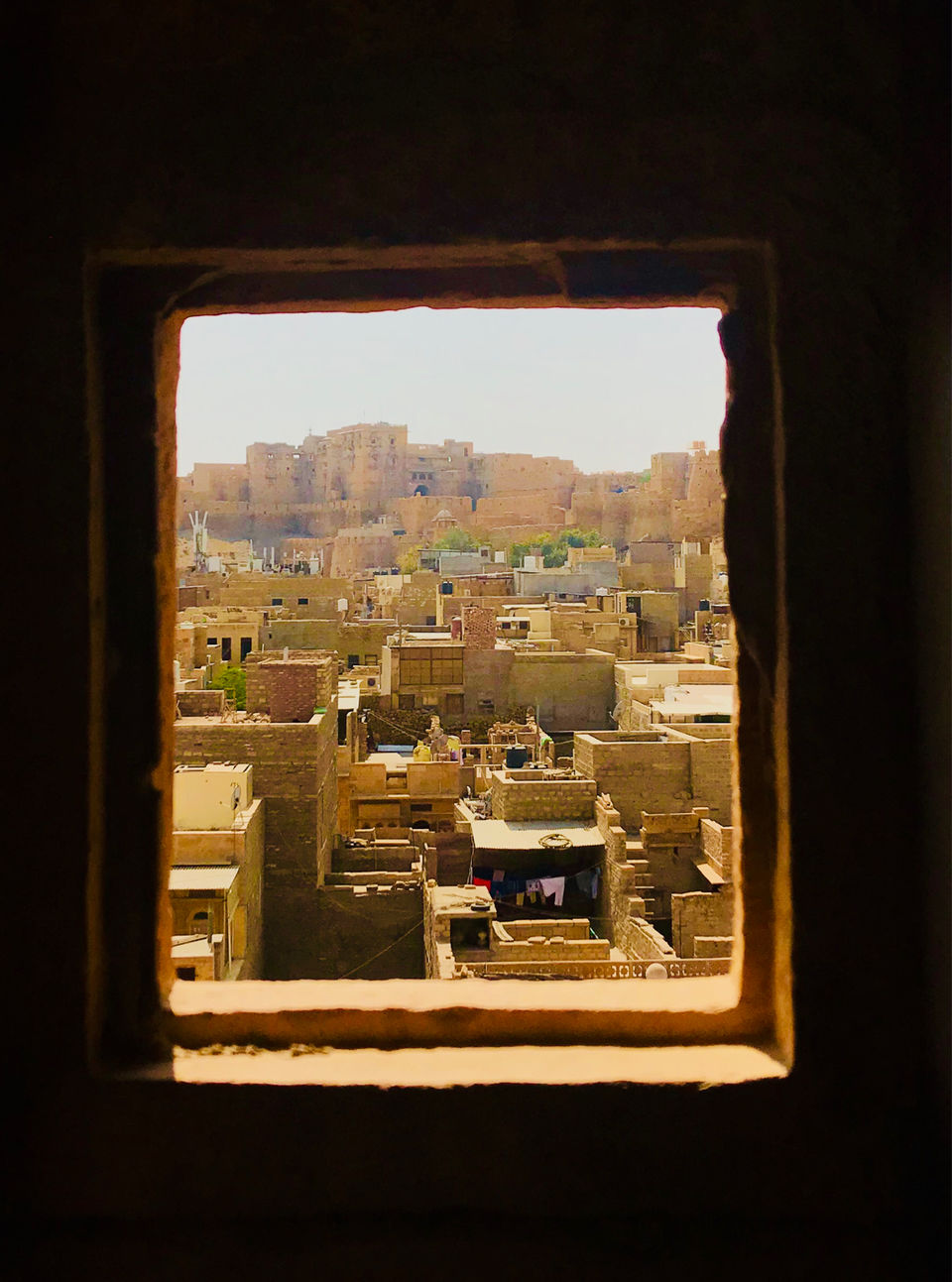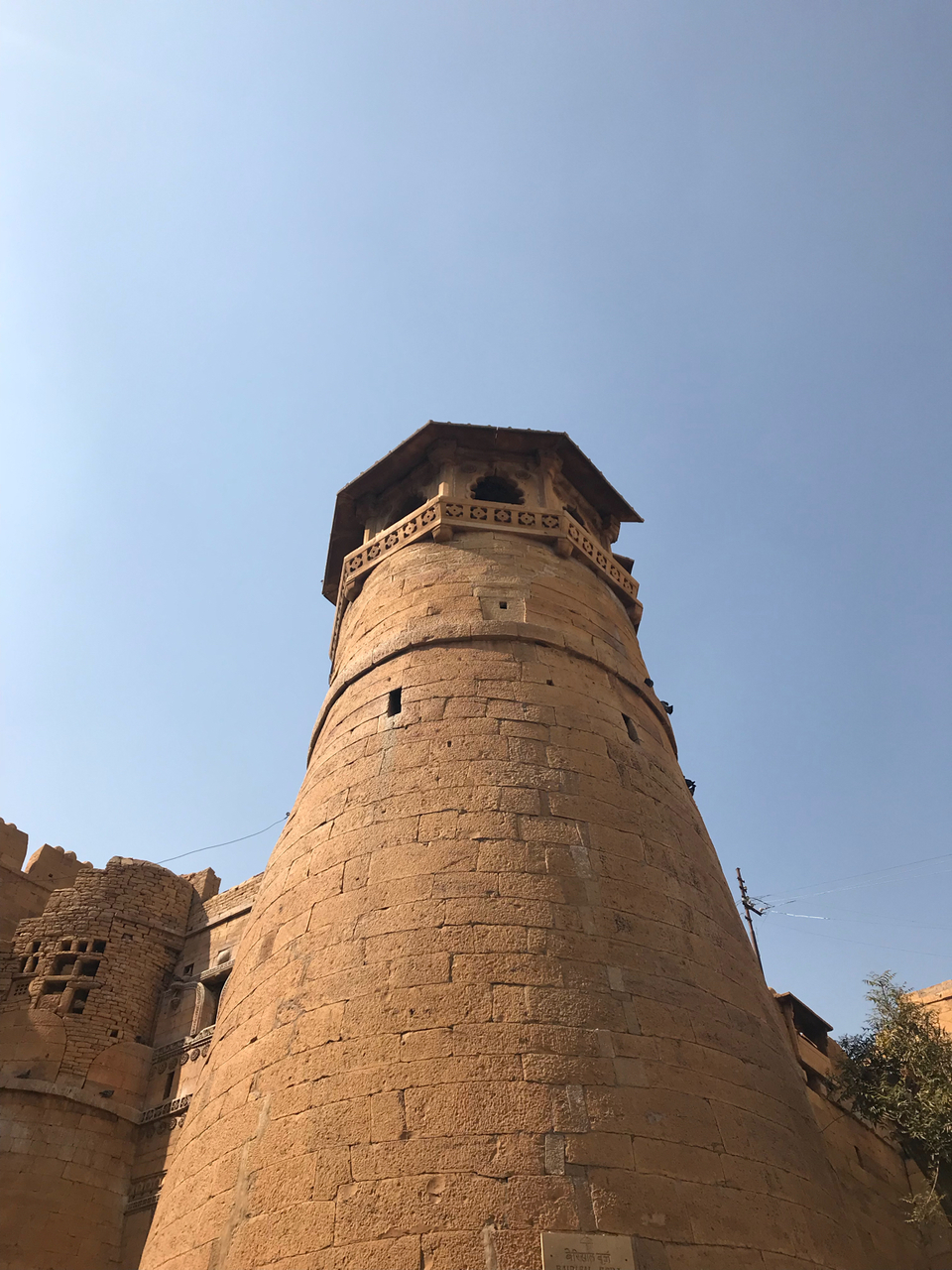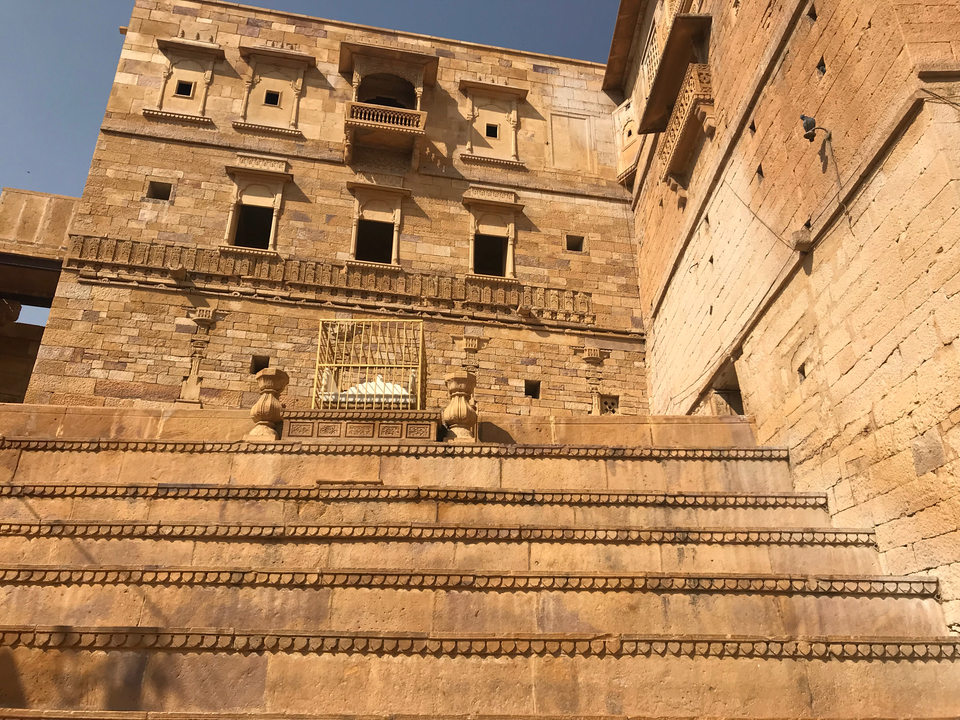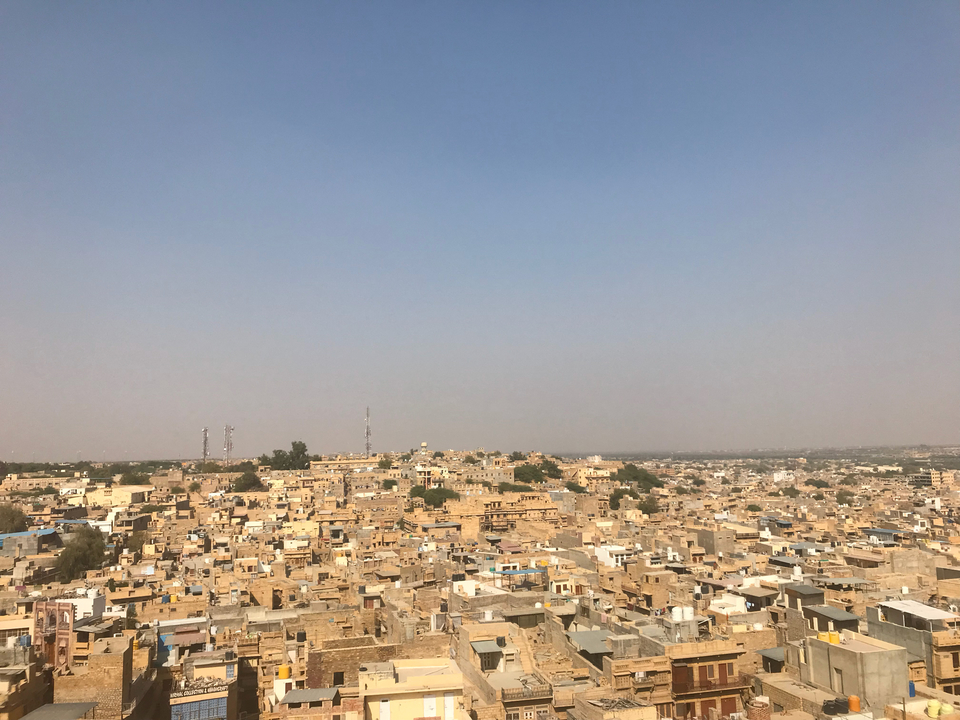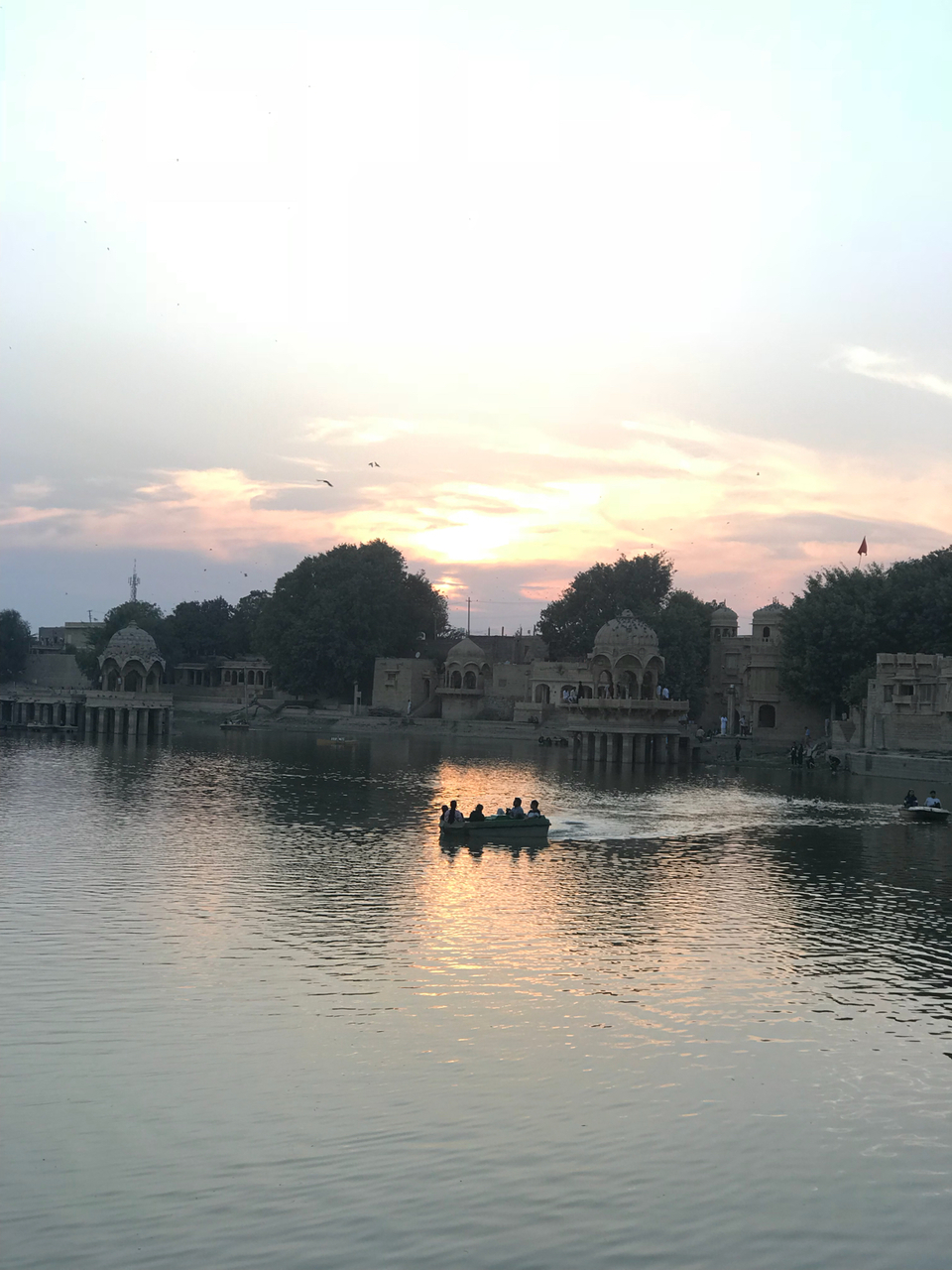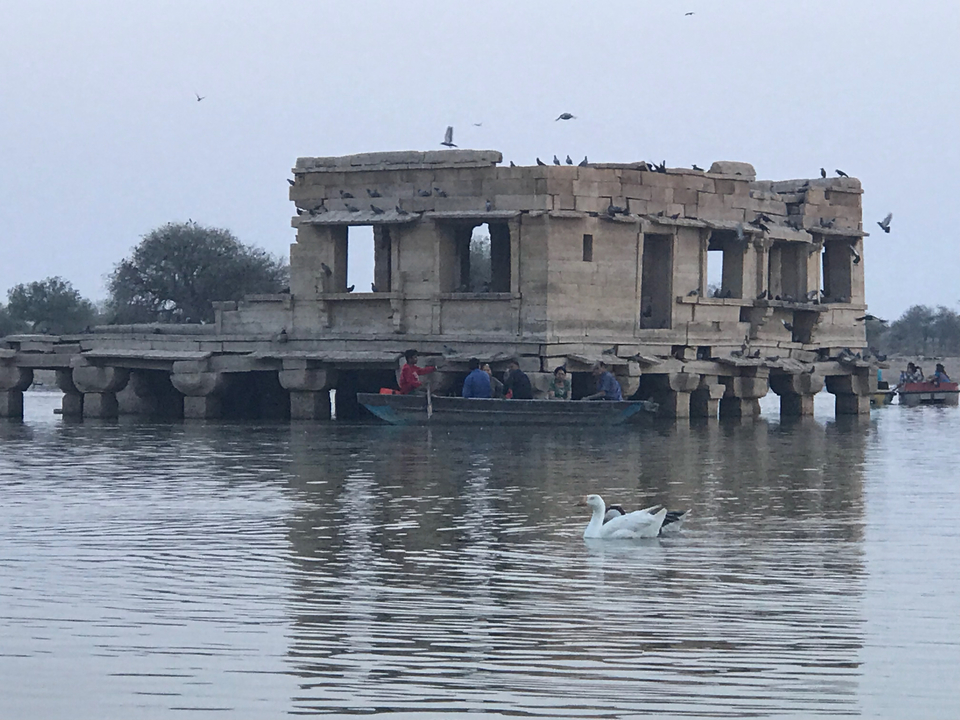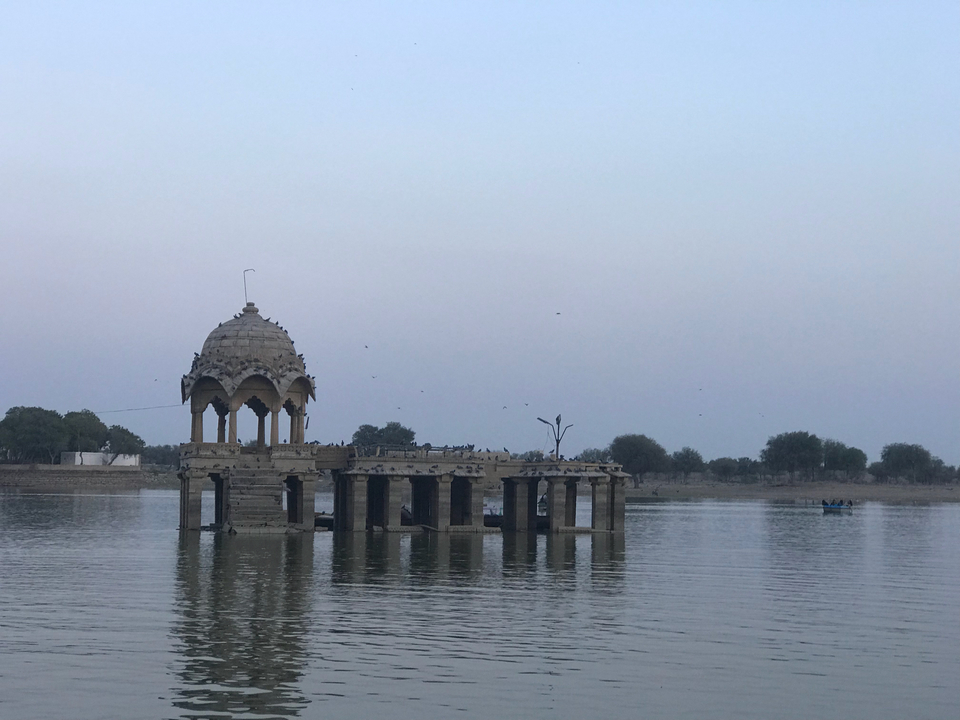 After having a whole day we were ready for our train in the night for Jaipur. After having a good dinner in pakwan restaurant we bid adieu to jaisalmer.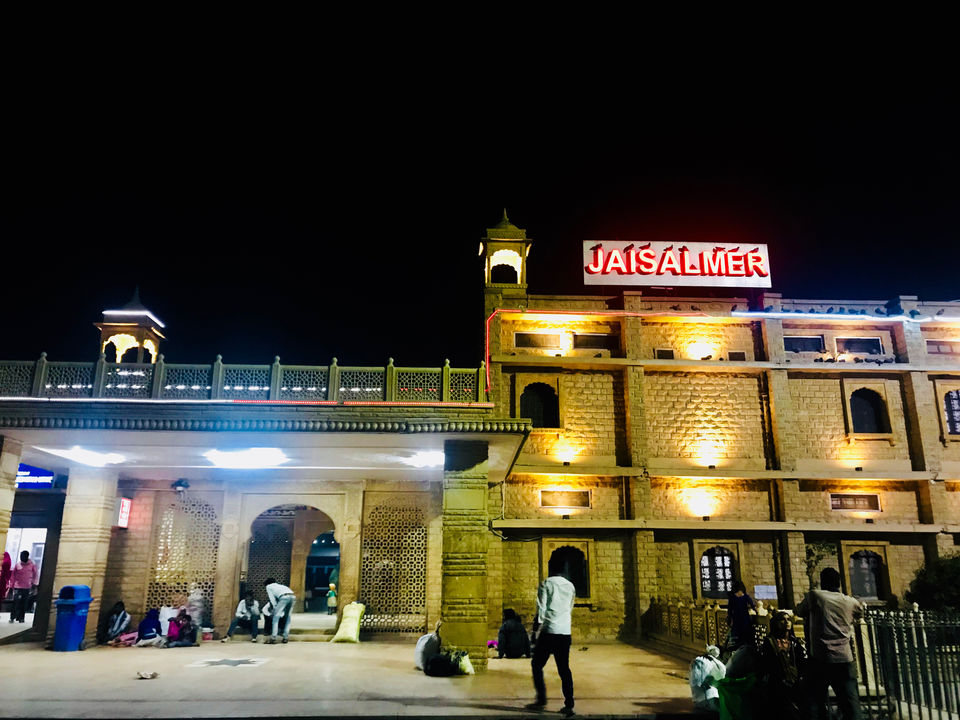 Jaipur it is!
Love for this city never ends , the food, the ambience and the places to visit.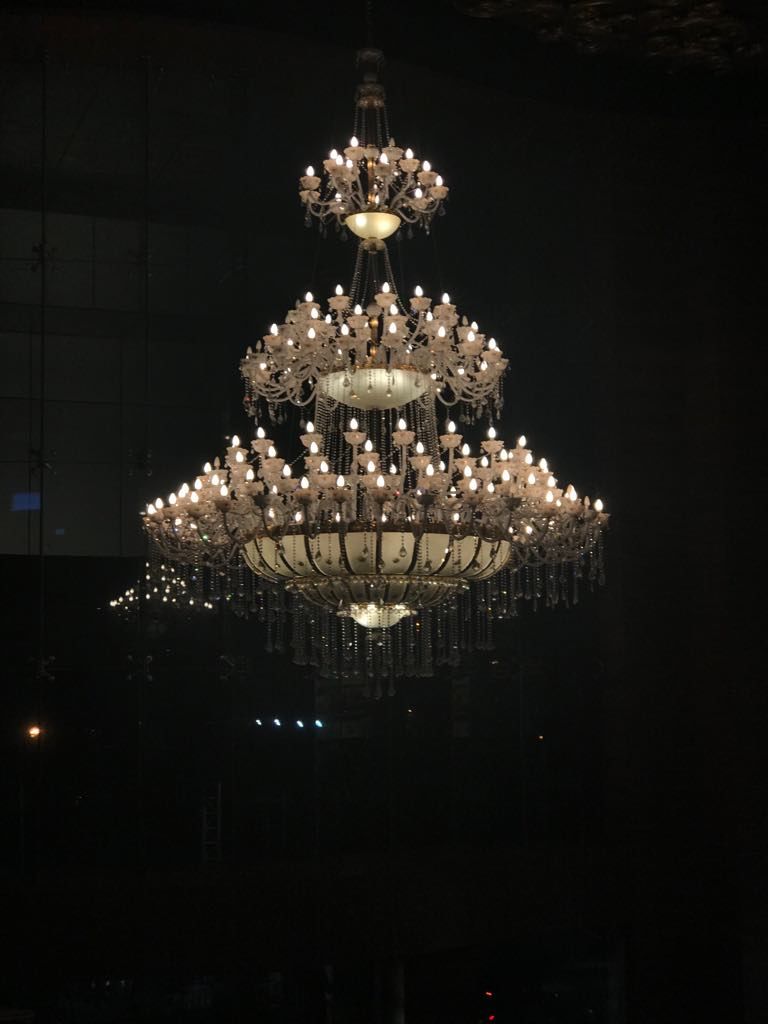 After having a good dinner at friend's house , we crashed and prepared for the next stop.
Vrindavan!
Vrindavan is also known as the Land of Krishna, a culture rich place. We reached here a day before holi. This place is full of colors and energy these days.
We went to various temples and played holi. It was amazing and vivacious.
- Prem mandir
- ISKCON temple
- Banke Bihari Temple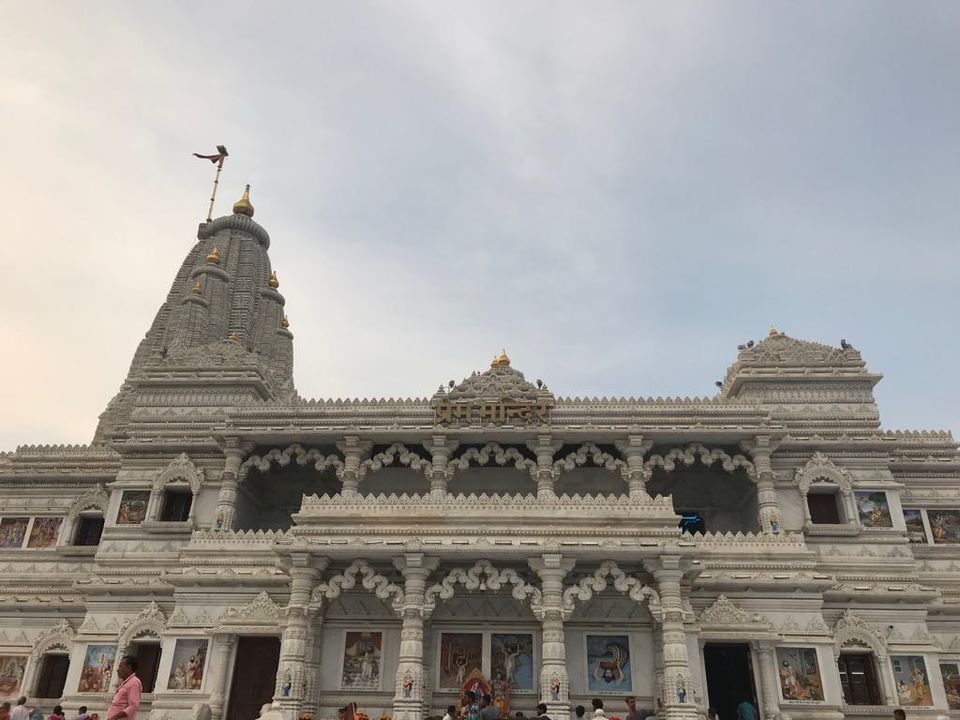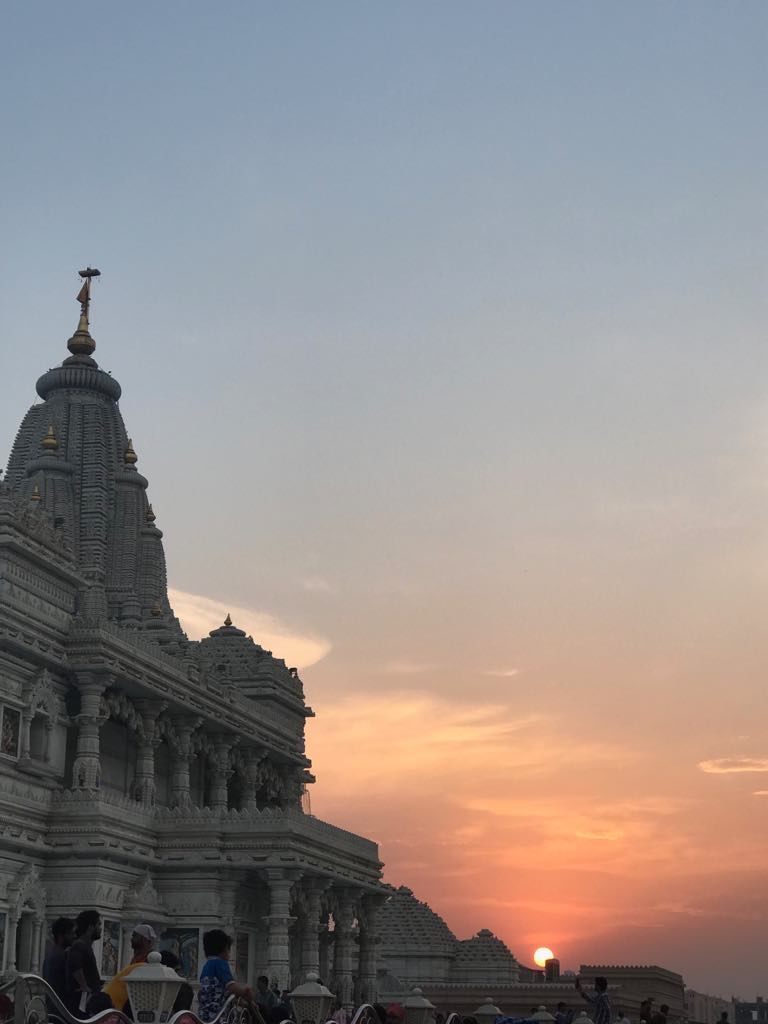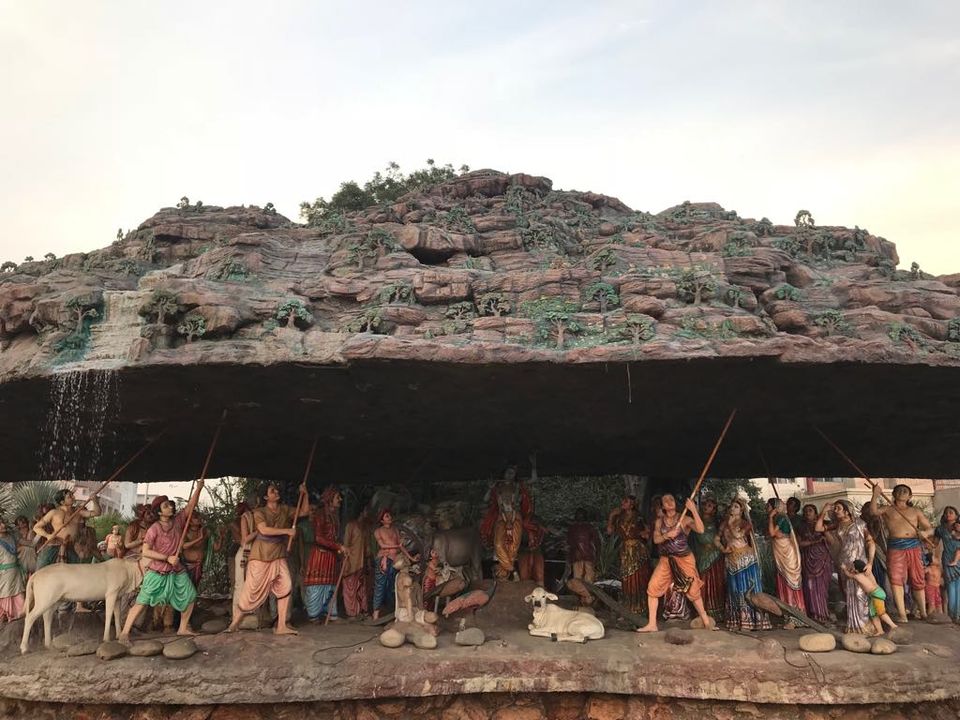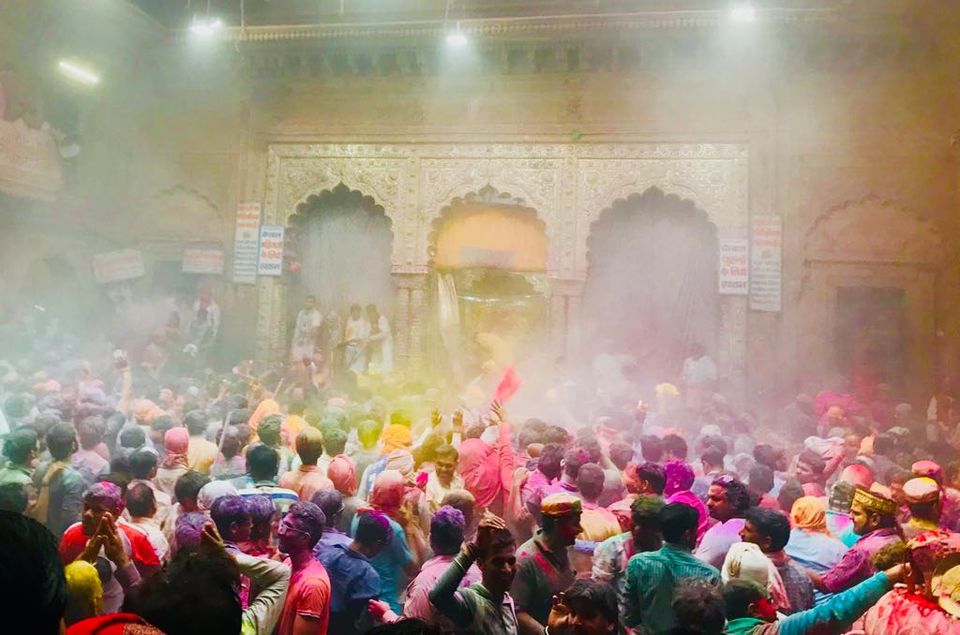 Faces full of colors and heart full of joy, we crashed in the night completely tired.
Next day with innumerable memories we left for Roorkee. From blue city to golden city to pink city then finally to the city full of colors, this was one hell of a trip.
6 Days, 4 cities and amazingly awesome memories!