I forgotten to mention that at Lobuche you even have to pay for Tap water. Rs. 50/- per liter and Mineral water cost here at Gorakhshep... cost around NPR 400/- per liter.
So, what we done here is purchased empty bottles and purchased 6 liters of water at luboche which to be used in Gorakhshep - Our next destination.
Another thing I would like to share with you all about our daily routine. We used to woke up 6 am and get fresh by 7 am. By 7.30 am we take our breakfast and normally leave the lodge. And we used to take our dinner by 7.30 pm and sleep by 9 pm.
Up-to Dingboche it was all ok with us but at Lobuche it became difficult, predominantly because we did not ate well here. Temperature was drastically low and I got Cold here. My nose started bleeding river streams :D
So let me start with Lobuche morning. It is our Day 8th and we are going to Gorakhshep and then to EVEREST BASE CAMP. Yes it's the D Day, the destination, for which everything was planned. Distance from Lobuche to Gorakhshep is just 5 km (approx) and still it can take 3-4 hrs basically because of alarming Oxygen level in the air.
It was bright Sunny day when we left Lobuche lodge around 7.30 am but trek was full of Ice. The little streams were frozen up as we saw in morning.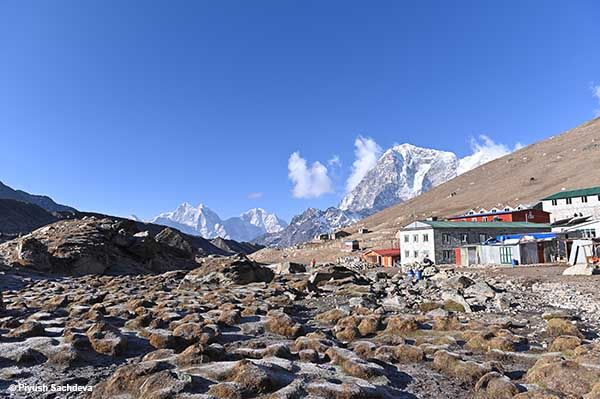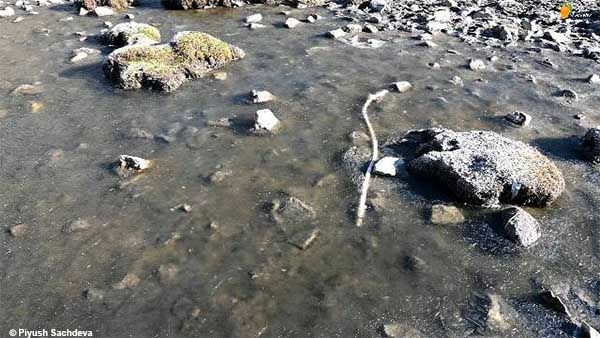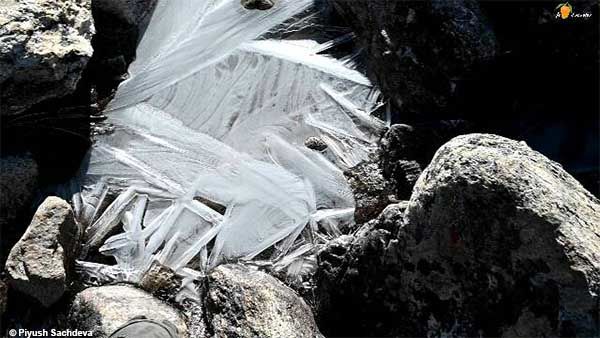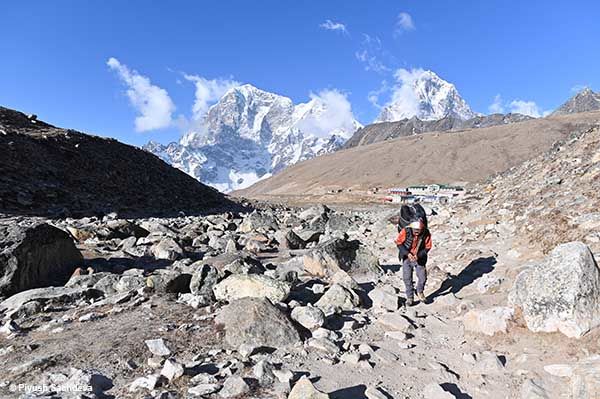 For 1 hour, the trek was kind of plain and there was almost no problem in walking until I saw another hill which we need to climb up. It was the 4th time in this trip when again I thought, my lungs going to explode. It was extremely difficult. Reaching to the top of it and remembering my words at Amadablam base camp that it going to be easy now to Mount Everest base camp. I was so wrong.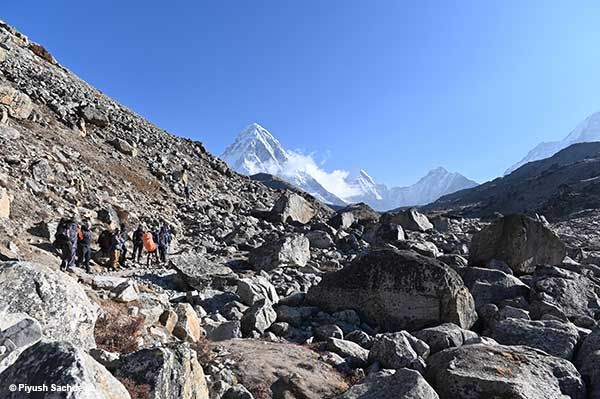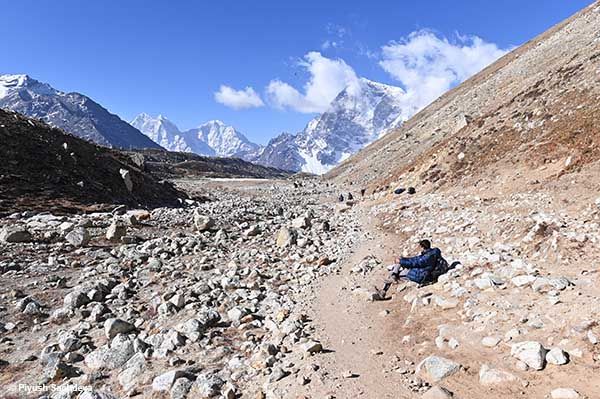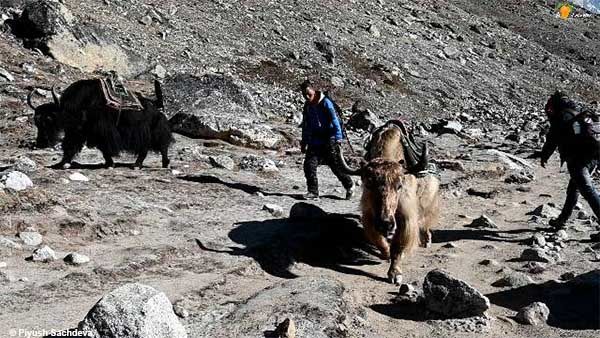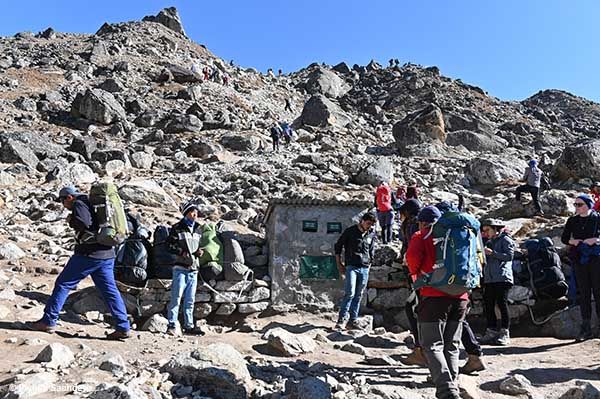 Somehow this part was also done and I thought now it would be easy trek once again but again I was wrong. For 2-3 times we went uphill and downhill which almost took my energy.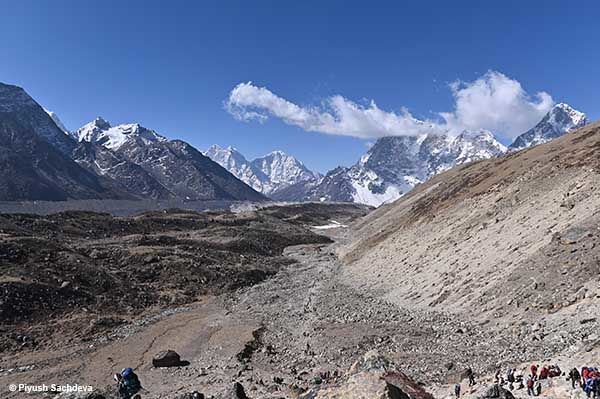 In between we also saw Khumbu glacier, the world highest and largest glacier in Nepal. I had never seen any glacier and from 2016 I wanted to see one. I would be seeing this glacier was not in my wildest dreams. And here I was standing, witnessing, kind of hypnotized or better to say in state of No Mind. It was WOW!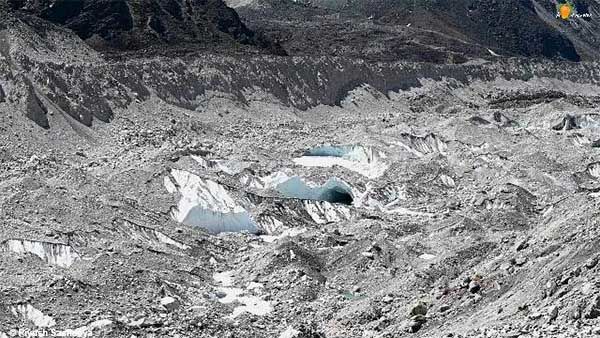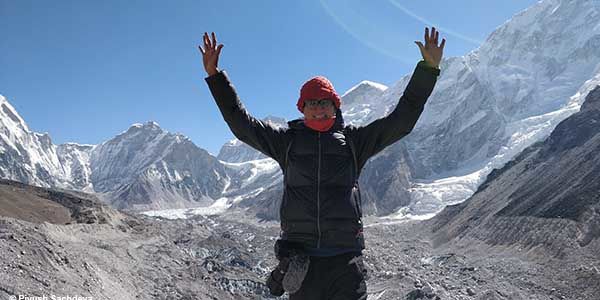 We took almost 3.5 hrs to reach Gorakhsep where we took our lunch and rested a while and then given ourselves the final push for which we came for. We started our trek for EVEREST BASE CAMP now.
It was the longest day so far for us.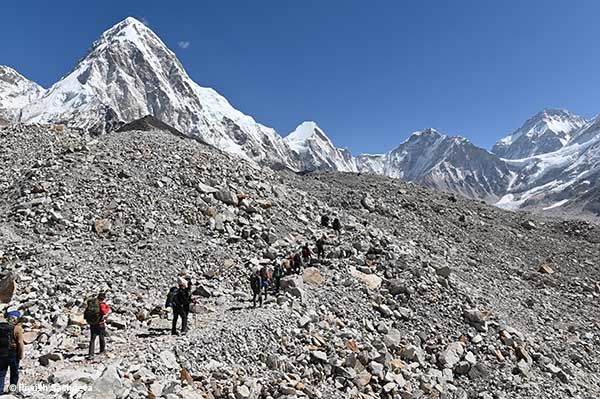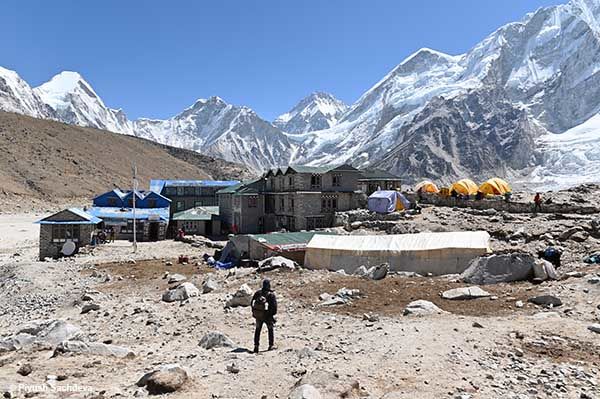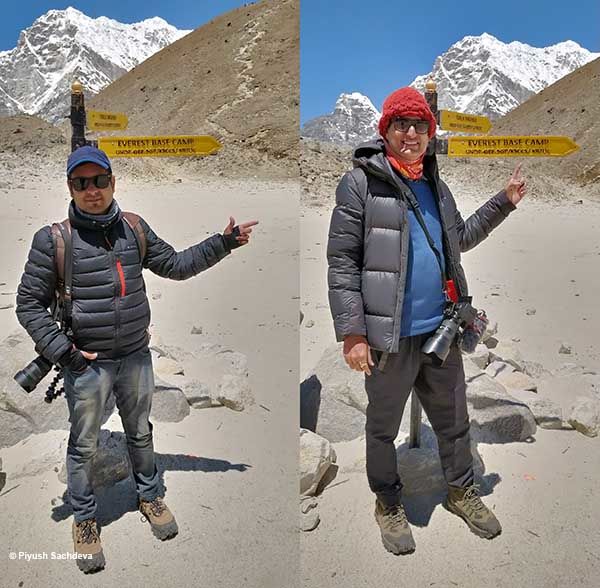 The trek is all uphill and downhill... It was difficult. After 2 and half hrs we reach at EVEREST BASE CAMP and frankly no words can explain our happiness and joy. We were dancing, congratulating each others. All our pain faded away when we were posing for photos and making videos.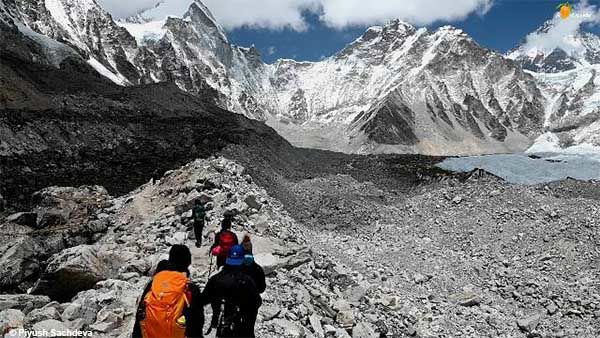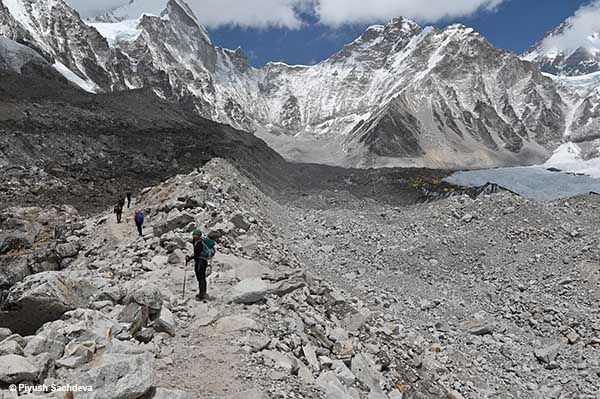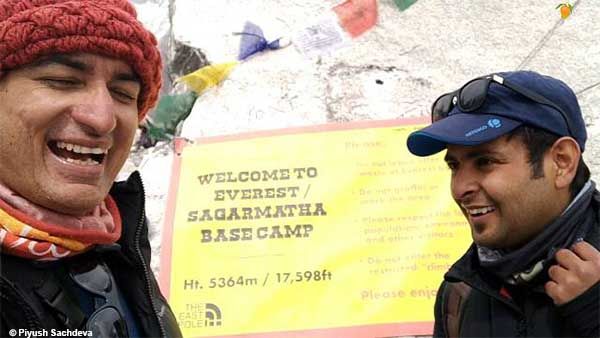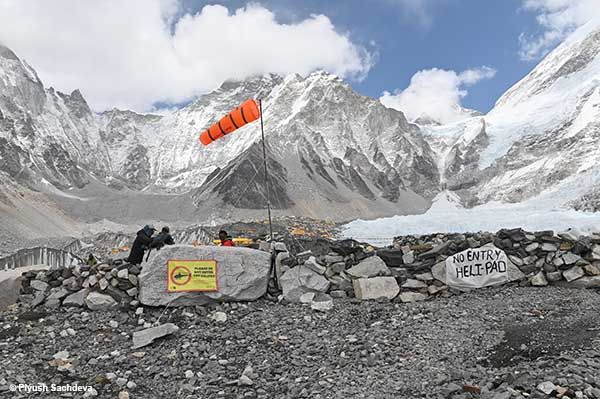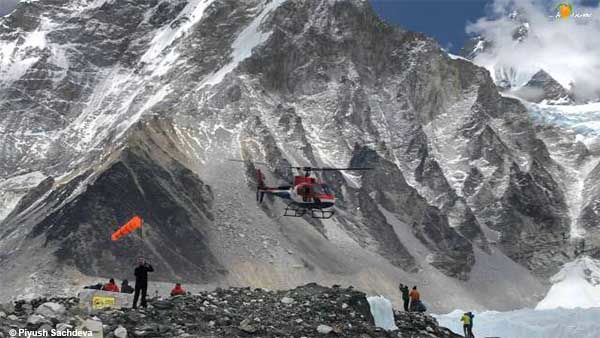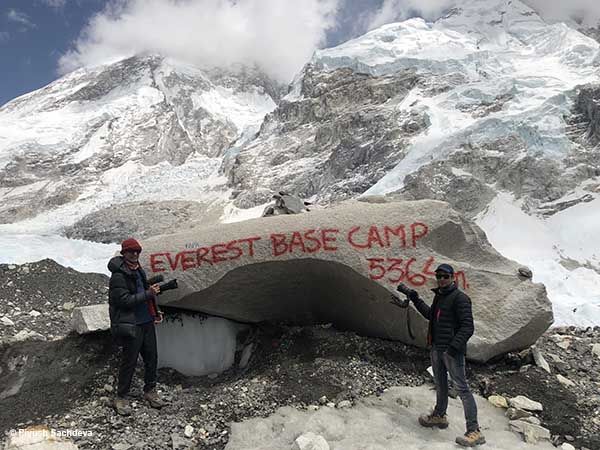 We stayed there for 1 and half hr and HERE I LOST MY GOPRO... The joy, the energies I am talking about, which we recorded was that in Gopro. Including the last 2 days footage. A sincere request, if anybody found it my chance, please let me know about it. We tried a lot to find it but unfortunately it was gone.
Anyway, we left this place and it took same time 2 and half hr to return back to Gorakshep. I was almost silent this time in this whole trip for two reasons... First, trip is going to end soon, we saw Mount Everest base camp and for the loss of footage.
By the time we reached to Gorakhsep, It started snowing. This was also the first time when I saw Snow in my life... I loved it and I felt good frankly, after all, life means movement... what is lost, is lost... one can't stop, and so I did not. I was once again ready for next challenge, for next adventure, for next trip in this life.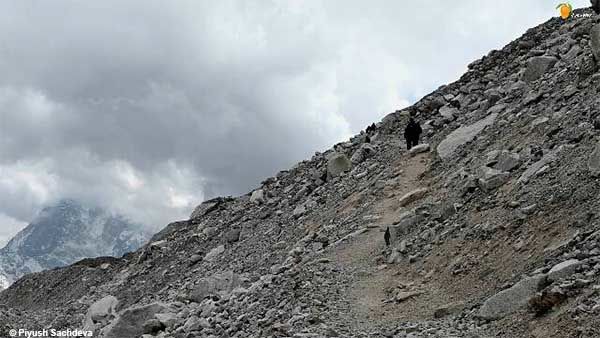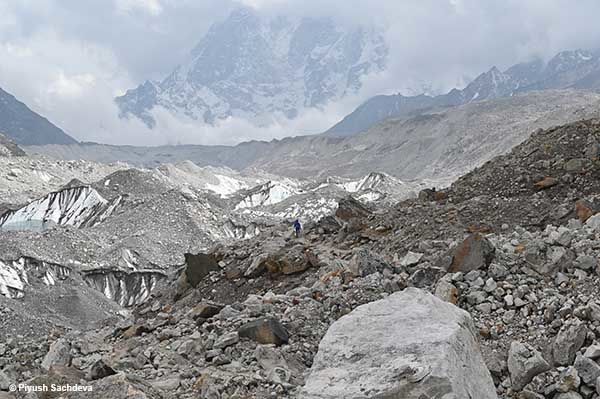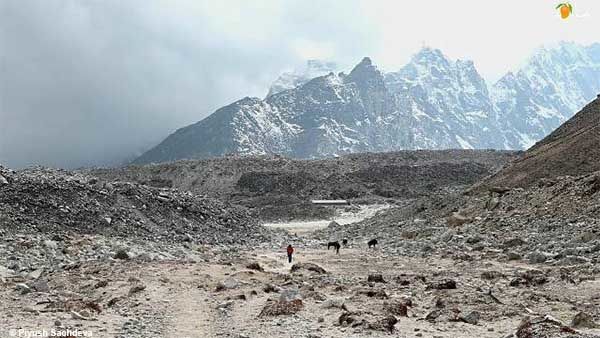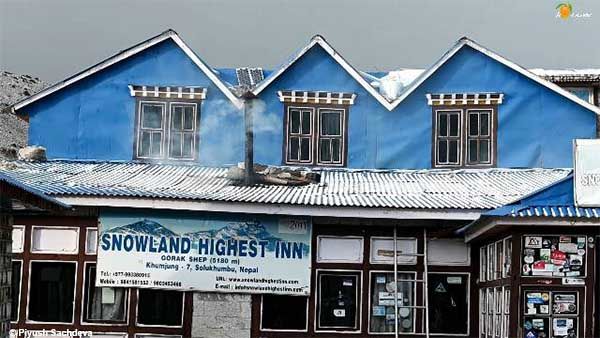 Message -
* Please don't litter. The more we keep clean our countries the more we enjoy it.
* Avoid using Plastic bags and bottles. Make awareness to your friend circle as well.
Main Points to note :-
1.) How to start the trek
Reach to Nepal capital - Kathmandu. Tribhuvan international airport.
From their you can take flight for Lukla if you have less days with you. It's a trek of minimum 12 days, but atleast come for 14 days.
If you have extra days with you, you can start your trek from Jiri - by which trek time increase to 18 days minimum.
2.) Best time to Visit
Avoid rainy season. And the best time are from March to mid May and from September to October. Technically this trek remain open round the year.
So this was all about our Day 8, see you in my next blog, where we will be trekking to Kala pathar and then returning back to Pangboche on the same day :O.
If you liked the video, than please subscribe the channel and if you have any query, feel free to contact me anytime :)