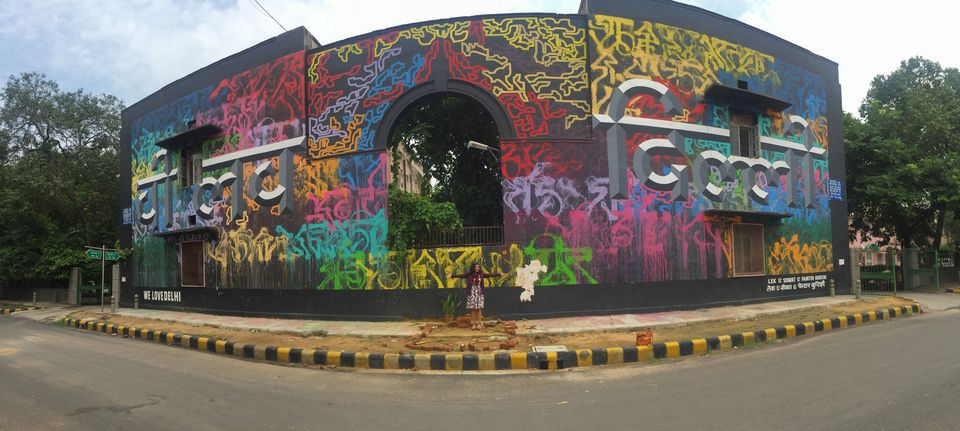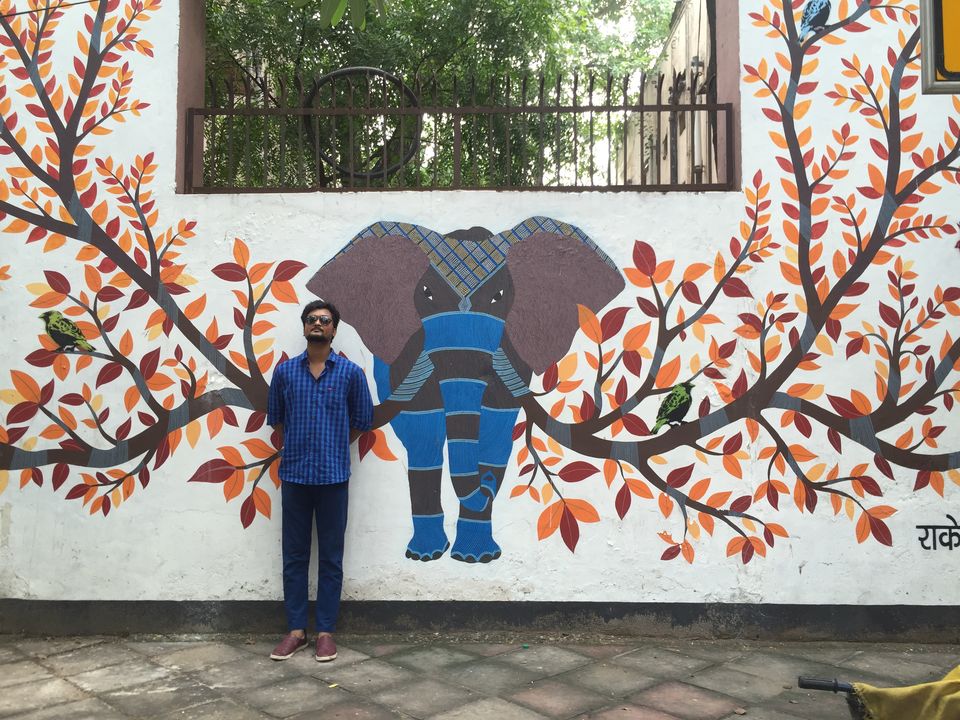 Location: Lodhi Art District, Lodhi Colony, New Delhi
Reachability: 1.5 KM from Nearest Metro Station, Jor Bagh (Yellow Line)
If one were to ask me, my favorite place in New Delhi, without a notch of hesitation, the parts around Lodhi Road would be my answer. Having spent 20 years in the capital, I'm fond of this area specially because, I grew up here.
This is Delhi, the real Delhi. I might live in Dwarka now, or work in Gurugram, but if ever cross these areas, I look out the window and instantly I am lost in the flashback of my childhood. My school, AFBBS, is a proud structure adjacent to the Indian Habitat Center, Lodhi Road, where I spent 11 long years. The only school with a fighter jet in the parking, it was founded in 1955!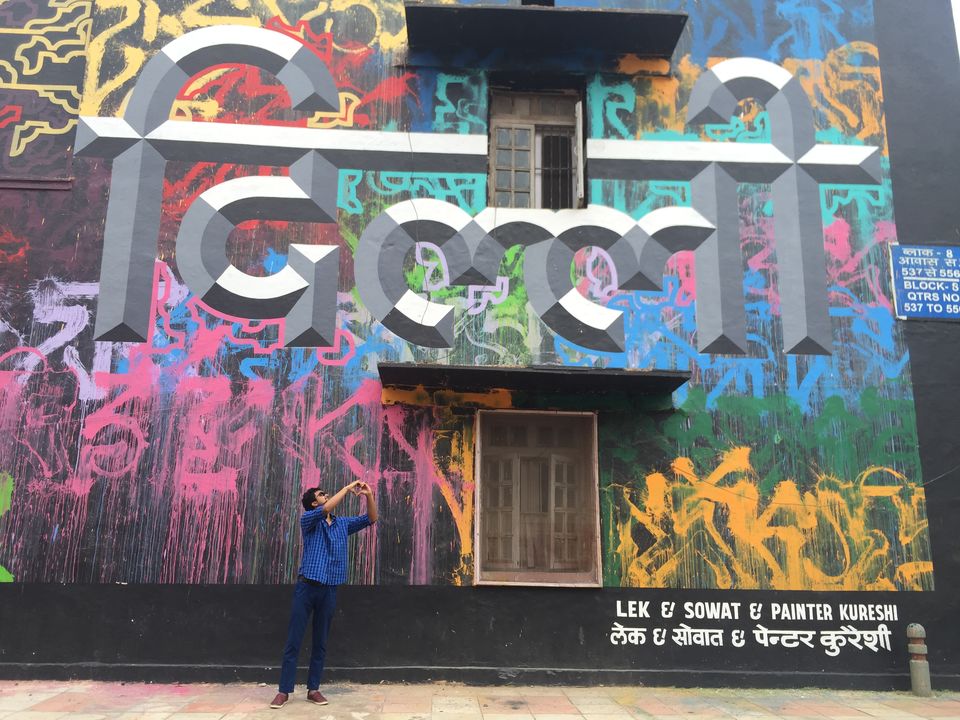 So when my friend requested me to show a unique side to Delhi, I set my minde at the recent evolving art district in Lodhi. You won't see highrises here, but hear the sounds of birds and squirrels. You could take a walk on Lodhi Road on a sunny afternoon but the tall trees would always have your back. A long parallel stretch, you'd feel you are driving in a forest! You'd take a step into the past, centuries back into the era of the Lodhi Dynasty!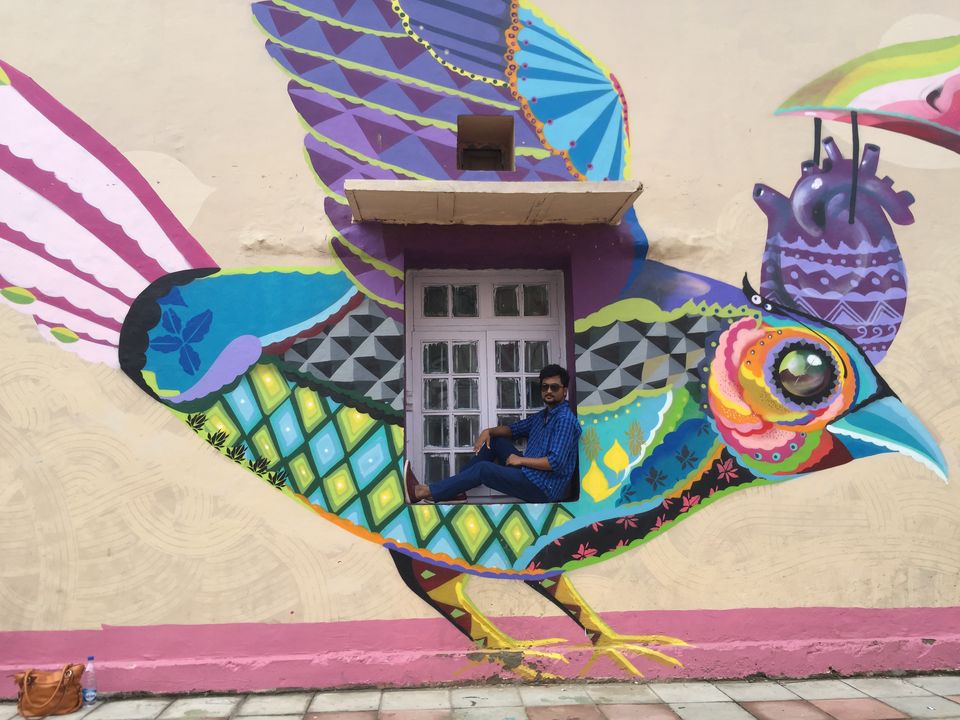 St+Art India foundation, a non-profit organization works on art projects in public spaces to make art accessible to a wider audience. Thanks to the talented artists who portrayed their grand vision on the otherwise monotonous house walls.

You're splashing thousands if not lakhs to get your house coated with the best blend of paint & here are these lucky folks who got theirs' done for free!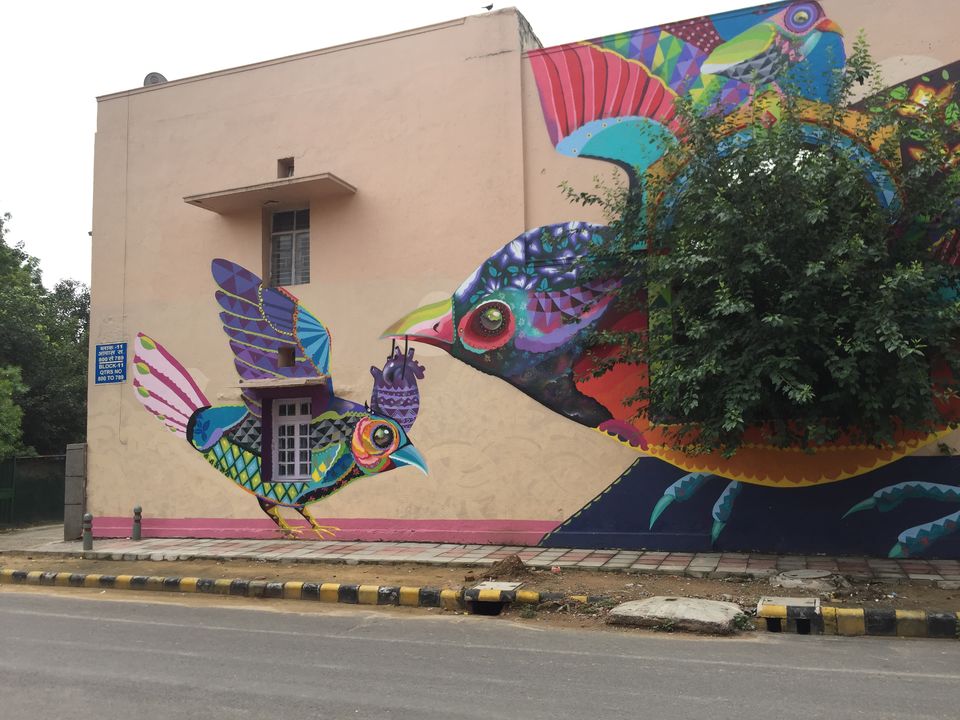 The Lotus by Suiko. In this piece Suiko takes the national flower of India – the lotus and re-imagines it with his signature of curved lines and Japanese characters to create this mural for the Lodhi Art District.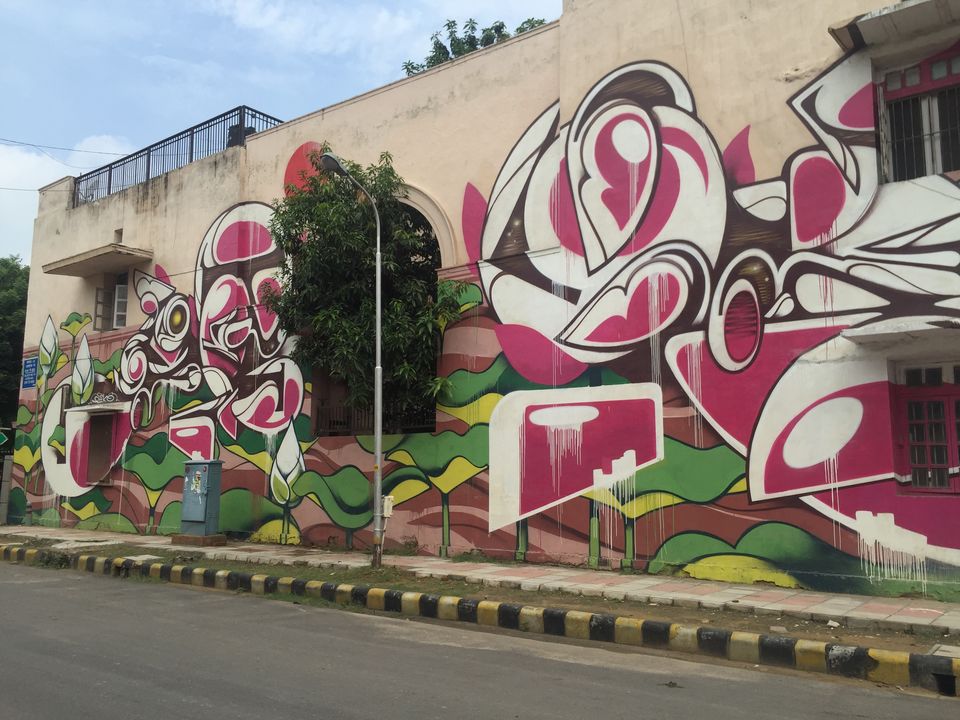 Lava Tree by Anpu Varkey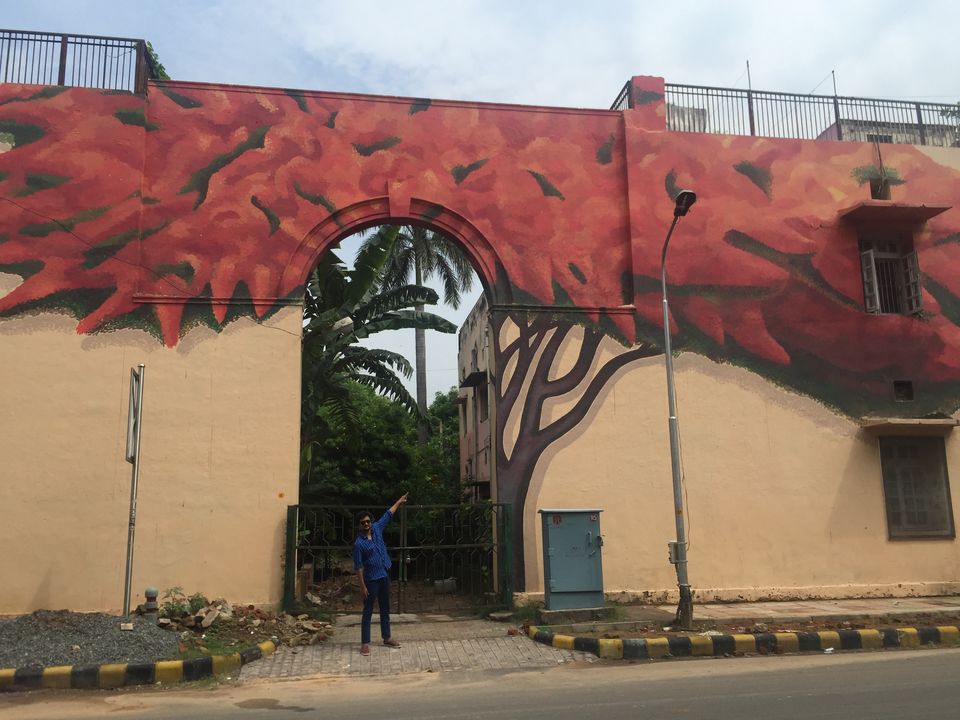 The city is sprawling with ancient marvels & everyone's albums contains the same old pictures. Only the faces are changing.
Needless to say, why splurge a whooping amount of money on wedding destinations when you have multiple backdrops in Lodhi Art District ready to be taken advantage of.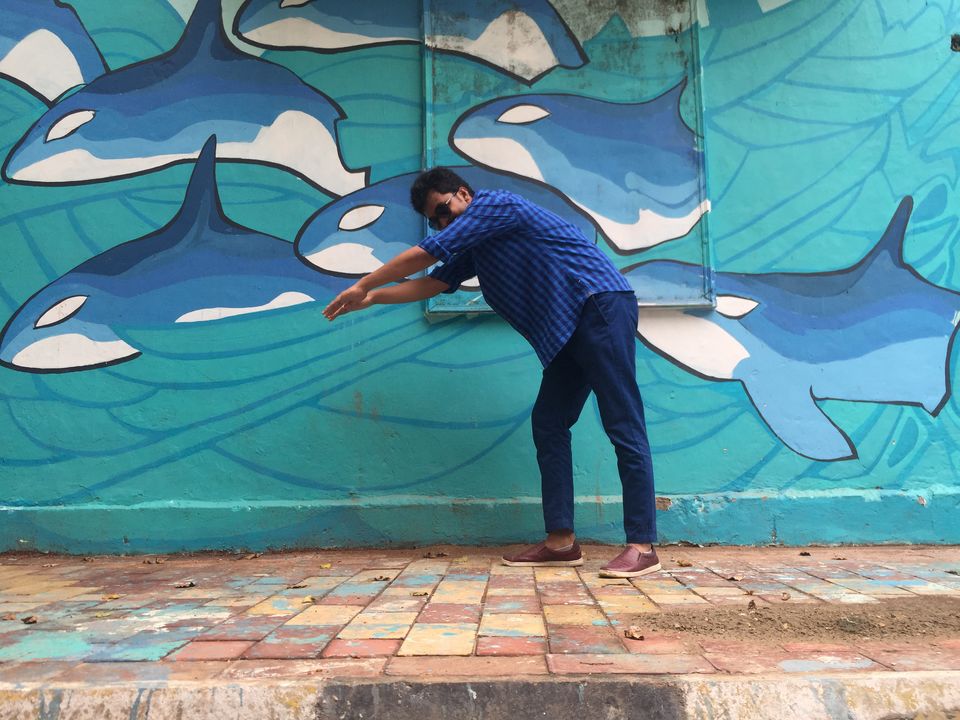 Don't you feel like kicking the world at some point of time?!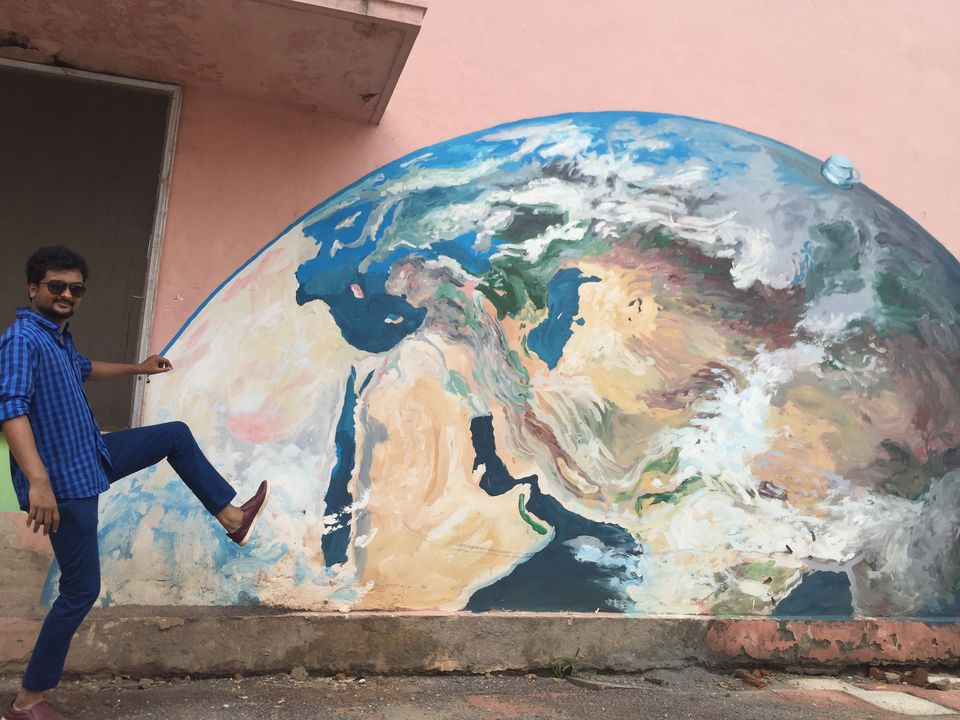 No captions needed for the next one. The caption is painted itself!
"WE LOVE DELHI"
Delhi, no matter how much you get criticized, I still love you!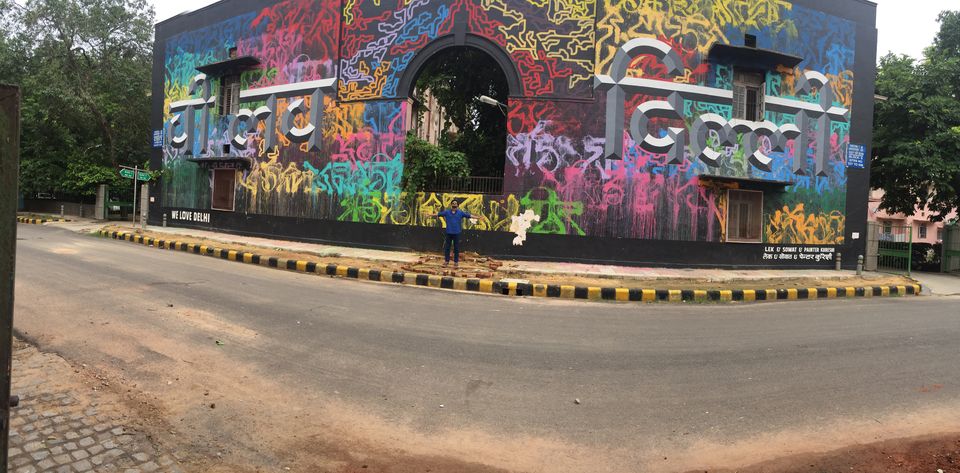 Vishvaroopa by Inkbrushnme. Vishvaroopa is an all-encompassing omniform of Vishnu and marks the beginning of 18 day battle of Mahabharata. Vishnu manifests in his cosmic grandeur hypnotising Arjuna, the supreme warrior, and shows him that all universal matter, animate and inanimate, is him."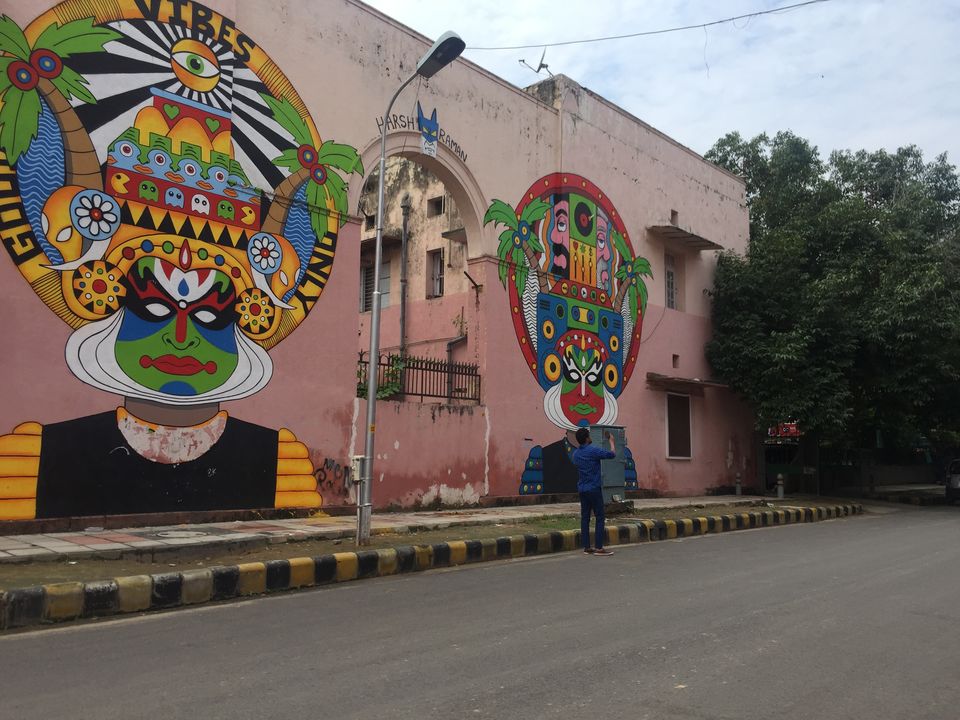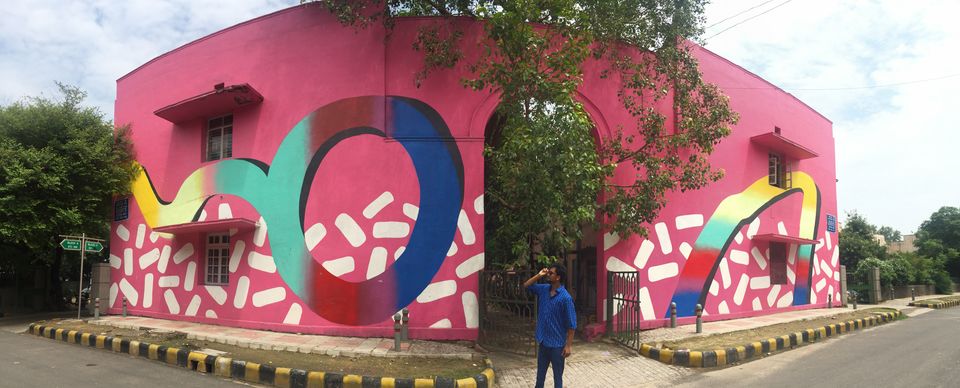 One can choose to explore Khan, Khanna market for shopping/lunch or simply stroll in the Lodhi Gardens nearby. Bunking school lectures, I often hung out in Khan in my school days.
I'd recommend you all to visit the original Khan Chacha and take a dig at their famous chicken/mutton seekh rolls here. Your taste buds are already tingling I know! Haha!
Legacy
In early 60s Haji Banda Hasan came to Delhi from Saharanpur (UP) and met Haji Yusuf at Jama Masjid, which was famous for its food culture. He learnt here how to make Kebabs, Parantha, Halwa and traditional Muslim food.In 1972 Haji Banda Hasan came to Khan Market. With a modest shop he became very popular as 'KHAN CHACHA' among students and youngsters. Mashallah 'KHAN CHACHA' has become a legacy now.
Of course over time, the name has turned into a franchisee now & the food outlets can be seen spread over the city. But there is a different vibe altogether while absorbing something in its originality.
Due to time constraints I couldn't cover more murals, even though they are all in adjacent blocks just a walk away. Just walk and explore the hidden gems painted on walls of the common man.
So what are you waiting for? Catch the next ride/metro to this wonderful colony which isn't ephemeral while everything else is these days.