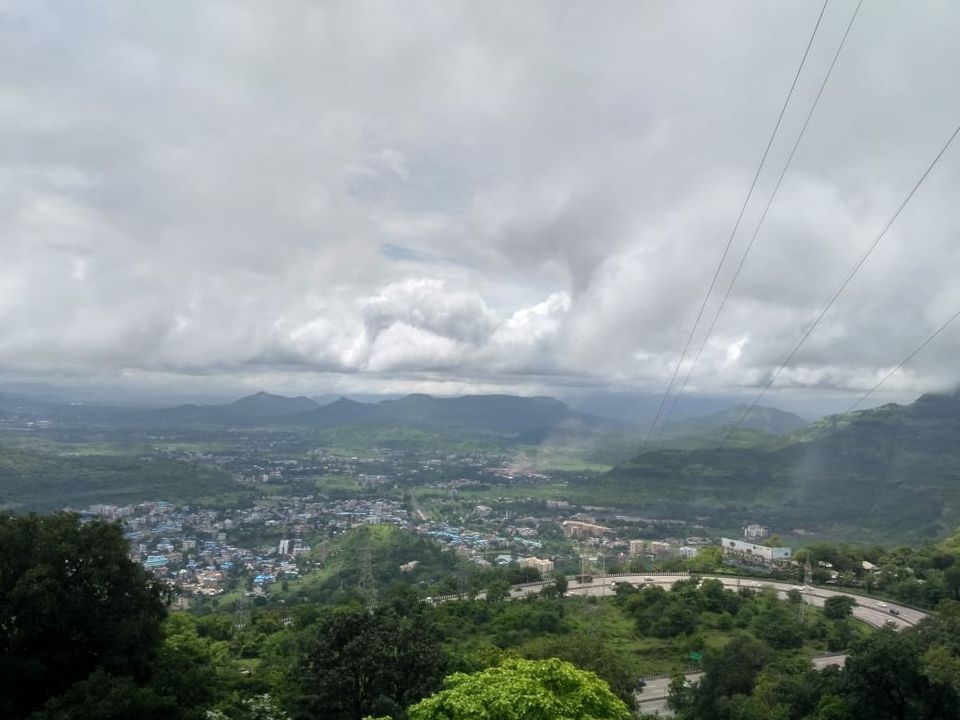 EXPLORING HEAVEN ON 2 WHEELS
Some say its hard to find "HAPPINESS", that you have to travel miles away from your concrete jungles in the out skirts, where mankind hasn't sown seeds.
Honestly, if you think this way you haven't visited or better explored an eye-opening beauty called "LONAVALA". It is placed between the mountains on MUMBAI-PUNE highway blessing us mumbaikers and punekars with its zen weekend vibes, perfect for a day off trip with your loved ones or better alone.
HOW TO REACH
No matter where you are in India you can easily get to lonavala. you first have to reach 'Mumbai' or 'Pune' from there you can either travel through rail or road.There are plenty of local buses which will save you some bucks.
FROM MUMBAI :- Driving distance from mumbai on mumbai-pune expressway is 82km which takes approx 2-2:30 hrs depending upon the traffic conditions (which are relatively less) & if you are riding it will add up more 15 km to your trip as bikes are not allowed on express highways. There are 36 trains which connects these 2 locations, the fastest being DECCAN EXPRESS which will take 2hrs to reach which is 104km.
FROM PUNE :- Pune is situated compartively closer to lonavala. It is a 66.5km drive which will take approx 1:30 hrs. If riding, again you have to opt for old mumbai-pune road which adds up a few more km. There are 84 trains which connects these 2 locations, the fastest being DURONTO EXPRESS which takes just an hour to reach as it's just 64km.
"I WOULD SUGGEST RIDING A BIKE, DON'T WORRY ABOUT THE ADDED KMS, THE REWARD WILL BE UNCOMPAIRABLE. YOU WILL THANK ME LATER."
PLACES TO SEE & THINGS TO DO
Honestly not many places to see but as they say "Quality is superior than Quantity" goes very well with this place. Places like 'BHUSHI DAM', 'LION POINT', 'AMBY VALLEY', 'KHANDALA', 'RAJMACHI FORT', can easily make you forget all your worries & say wow. You can even do some amazing adventure sports such as ATV riding , horse & camel riding, trekking, mountain climbing & rope way or you can simply just sit and admire the beauty all day long (if you're that kind of a person).
FOOD
LONAVALA is famous for foods such as 'CORN PAKODAS' at the tiger point, Maggie with no fancy stuff and topings but the atmosphere makes it such a delight and yes! who could the famous 'CHIKKIS & FUDGE'. Authentic maharashtrian spicy dishes is also a must try.
TIP:- Try eating at a small dhaba like places if you want that authentic taste, rather than big restaurants which are just hyped up & aren't half as good.
MY EXPERIENCE
It was the year 2016 when i first started riding bike and unsurprisingly fell in love, and lonavala was my first and awaited ride for a very long time. As excited as groom on monday i woke up at 4 in the morning picked up my riding gear and a big smile started my bike. As the small lanes came to an end highway was in front of me, minimal traffic pleased me instantly. Weekdays are best for visiting such places-no traffic no bulls**t. It was monsoon then, the route i choose was not the best but who cares when you are blessed with scenic gifts, it took me around 2 hours to reach lonavala of which i enjoyed with wind constantly gushing through my hair as small pearl drops hitting my face.Unfortunately bikes are not allowed on the express highways, which means i have to clock a few more km to reach. After misleading routes 2 times finally i was on track again, just before lonavala is "KHANDALA" its predecessor.
You will get to see lot of greenery and waterfalls.I was lucky enough that just before reaching khandala it started raining although i was quite prepared, i took a halt at one dhaba to replenish my energy and was sipping tea with a magical view of fog and mountains every where, green was the dominant colour. I resume my ride and within no time it was raining like cats and dogs thundering on full swing, wet roads and i almost flipped over as didnt saw speed-breaker ahead, it was horrifying. After refueling from indian oil i realised i was just few km away from lonavala station. I was riding at the speed of 70km/hr when suddenly my bike started to feel clumped and slowed down wobbling and i came to a stop roadside. I somehow rode till station where found a garage, I was confused as Adil bhai (the mechanic) told me that you have a flat tyre and there were 3 big nails in my tyre, tubless tyres are a saviour to us riders i believe. Once the tyre fixed i was again on track and was stopped by a cop at the beginning of the ghat. I was 16 at that time and had a MCWOG license which the cop knew nothing about (surprising), "YOU ARE 18 YET HOW YOU HAVE A LICENSE." cop said, I removed my helmet and explained him that its a lisence for non-gear vehicles which a 16 yr old can get, after 15 min of convincing resulted in him saying"OK, GO AND RIDE SAFE."
"MCWOG" STANDS FOR 'MOTORCYCLE WITHOUT GEAR', A LICENSE ISSUED TO MINORS BETWEEN AGE 16-18."
THE GHAT
Easily the safest and the most beautiful ghat near khandala it was so pleasant to ride through the cured roads surprising you with its tight shikens and hairpins testing your ability to ride, mountain on one side and a deep valley on the other with wonderful milky waterfalls, feels like your are in a typical IMTIYAZ ALI's movie. Beware of the on coming traffic though as it is very easy to dwell into nature and keep your eyes mostly on road.
TIP: GO SLOW AND BLOW HORN AT BLIND CORNERS, DON'T TRY TO OVERTAKE VEHICLES AGGRESSIVELY ON GHATS.
BHUSHI DAM
A perfect chill spot for monsoon to enjoy water splashing or spending a nice evening with a company - corn pakodas, tea and your favourite playlist and you are all set for a relaxing moody sunset, which is worthy while coming back.
REQUEST:- PLEASE DO NOT LITTER AND SPOIL BEAUTY OF SUCH SITES. CARRY YOUR GARBAGE IN A BAG AND THROW IT IN A DUSTBIN. MAKING WORLD A BETTER PLACE TO LIVE -- MY MOTTO.
LION'S POINT, AMBY VALLEY
One of the perfect place for experiencing sunset (around mumbai). The breath-taking sun settling into the mountain covered place couple up with maggie & it becomes such a treat to you mind & soul. This place is sure to give you a dozens of wallpapers. All in all a great place for shutter bugs.
Horse riding is must do there if you're found of horse riding like me. Make sure no to stay there until night as the place becomes a little deserted and the forest becomes a little dangerous (wild animals obviously), and also locals as well get to their houses.
"It's a motor-able road up to the peak, Which attracts a lot of riders searching 'Heaven'. "
RAJMACHI FORT TREK
Although a few km ahead from lonavala, who would refuse a trek in this dense and green paradise, falling then standing up mud all over my cloths and hands getting lost in the never-ending woods sighting the clouds just in front of the eyes it's not fog for sure nor was it an easy trek but the destination is worth crossing every hurdle and small streams, abundant fort with greens growing in between rocks and a breath-taking view as you look straight into those magnificent mountains and trees covering your entire site and a the wind gushing through your hair as you feel eternity and peace and wish to become a poet as your heart sings songs and tells you to just SIT DOWN, RELAX, TAKE A DEEP BREATH and as you do so you unknowingly close your eyes and you just feel the fresh wind and light shower hitting your face first AS THEY MAKE WAY TO YOUR SOUL and cleanse it with pure affection as the sounds of birds cheering you up making you forget everything, you no longer tend to rush you just want to stay still looking at the view knowing that you are the happiest of the human race you realise that this was how us humans were supposed to be FREE AND HAPPY and as you wish this moment never ends, only one word pops up in mind PEACE and your HEART BECOMES THE VISION.