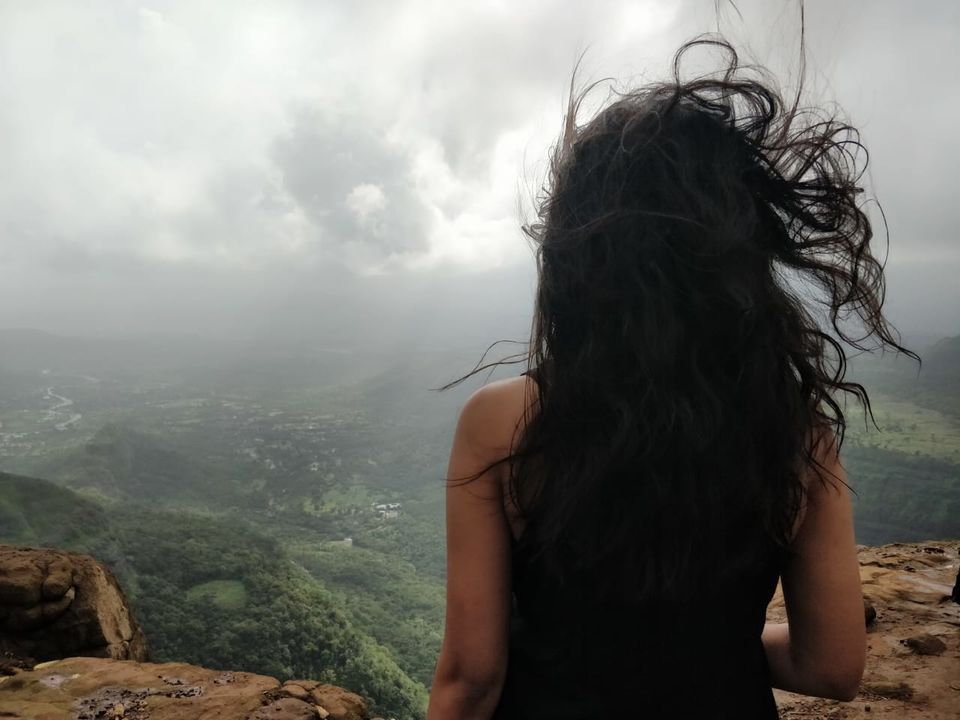 After scorching sun and never ending summer, the land was graced with the first droplet of water from the sky and how..!!! As the rainy season starts to unravel, we planned our trip to a must visit hill station in Maharashtra during rainy season, Lonavala.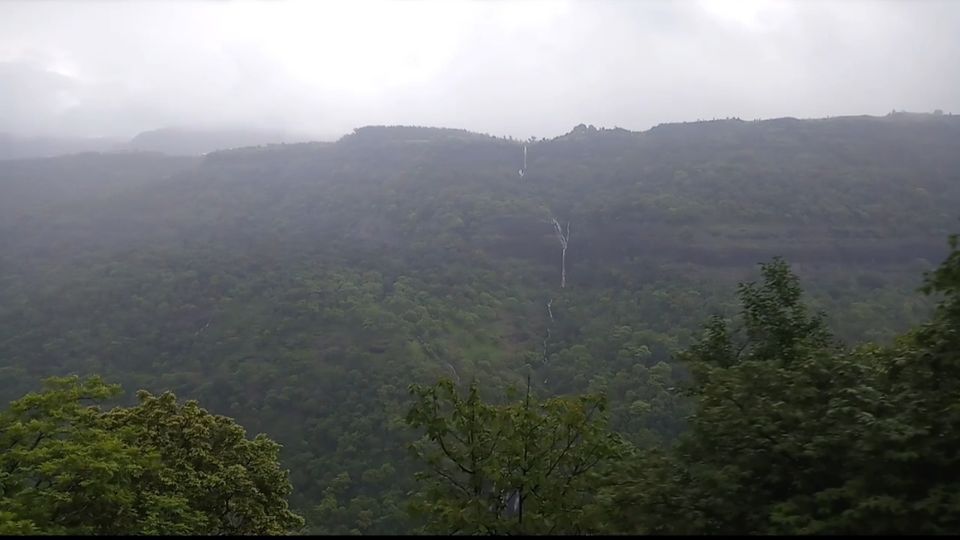 We took Indrayani Express from Thane at 6.14 a.m and reached Lonavala station at 8.45 a.m as the train got delayed due to rains. So if you are on a tight schedule or are visiting Lonavala for a one day trip during rainy seasons, please do consider this factor while planning your trip.
Since most of the hotels have their check-in time at 11.00 a.m, we dumped our bags in our hotel and went on to explore lonavala on foot. There were a lot of cabs requesting for bookings, many people like us wandering, numerous chikki shops and lush of greenary and waterfalls anywhere and everywhere you look. After our check-in to our hotel and getting a little freshen-up, we booked a cab to get us through various attractions across Lonavala. Though the cab cost us at Rs. 1500/- as it been a weekend, the cost of the cabs is less during weekdays.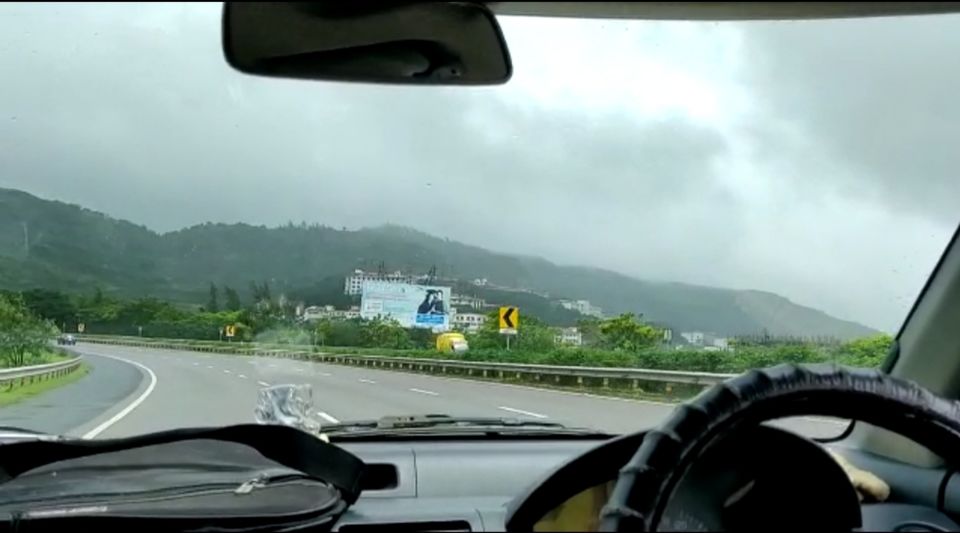 This cab took us to two most known attractions of Lonavala, namely Bushi Dam and Lion's Point. Since we visited on a weekend, the road was jammed with various other cabs which killed our time of visiting other attractions. If possible, its beneficial if one carry or hire a two wheeler as it becomes easier to manoeuvre our way and to reach the destinations more easily than to be stuck in the traffic.
Again it being a weekend, this place was the most crowded one as it is also the most fun place to visit. You can play in the flowing dam water, eat garam garam bhutta while you watch other people splashing water, eat maggi being sitted in the water and what not. You just have to find a spot to get comfortably wet in and let yourself enjoy the flow of the water through you. It also started to rain whilst we were getting splashed in the water which obviously served as a cherry on the cake. If you are here on a day visit and don't want to spend the rest of the day being soaked and wet by the water, you will want to visit this attraction at the end of your trip or the best option is to carry dry clothes with you which you can change there in the changing room as well. Also it is suggested to carry a water cover for your cellphones as today's technology is not yet completely water-proof.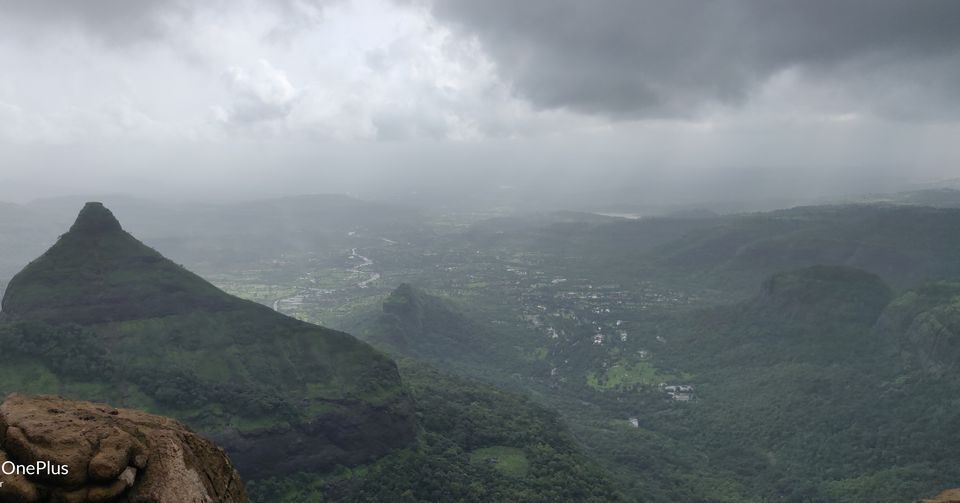 Our next destination was Lion's point. We did just missed the sunset all courtesy to the traffic. But nonetheless, the view was amazing. We were mesmerized by the beauty of the streams, the waterfalls, the greenery and what not. Also, it did serve as a wonderful scenery for photography. The air was also having the mind of its own as it was flowing beautifully fierce.
After playing in the water of Bushi Dam and our time in Lion's point did make us very hungry and so we devoured some garam garam maggi and corn bhaji at a stall at Lion's Point itself.

The second day was a chill day wherein we got up late, ate our breakfast, checked out of the hotel and set on foot to explore Lonavala. As it is famously said, 'When in Lonavala, buy Chikkis', which we so graciously did. Later we reached the Lonavala Square Mall to visit the much talked about 'Sunil's Celebrity Wax Museum'.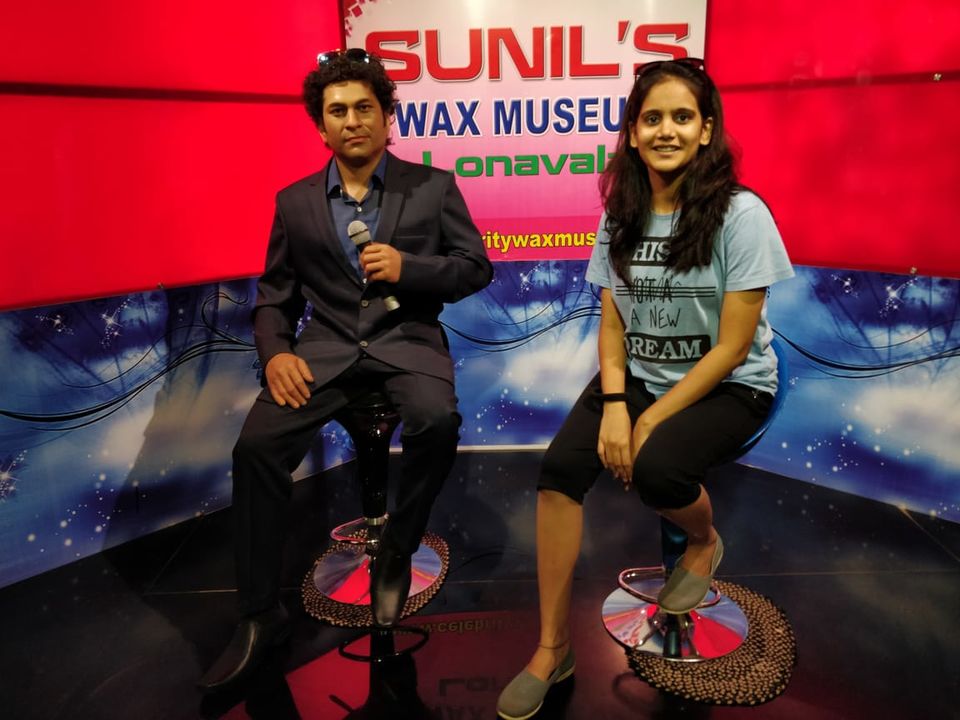 There were a lot of wax statues of various Indian and International Politicians, Actors,Sportspersons and Artists. The entry fee was Rs. 250/- per person. We had a great time clicking pictures and entertaining ourselves with these wax statues. We also played games like mirror maze, walk the plank and VR roller coaster.
We took Indrayani Express at 6.35 p.m. back home. And it being rainy season, this train was late too. So make sure to plan your trip considering the weather into account.