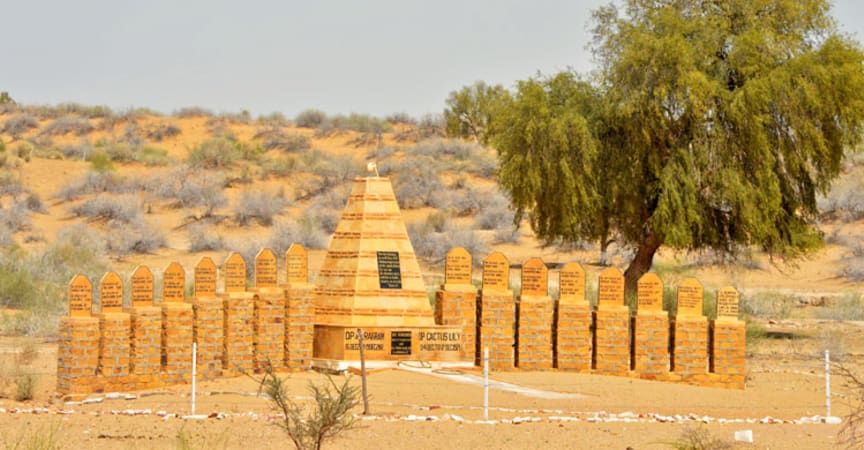 This is place is the ultimate choice to know what our Indian Army achieved in the historical battle of Longewala in December 1971. With only 120 soldiers our Army had the enemies of 2000-3000 people lick the ground.
You can know all the facts in the Memorial as they play a 30 min movie where you can know every why and what about the war. They will charge only 25 INR for that. You can also see the bunkers used by the Indian Army in the Indo-Pakistan War as well as some of the tankers captured during the 1971 war.
And you know what? This memorial is the exact spot where the war was fought and this is one of the best places to see in Rajasthan.
Location: Longewala War Memorial, Sadhawala, Rajasthan 345022
Best time to visit: October to March