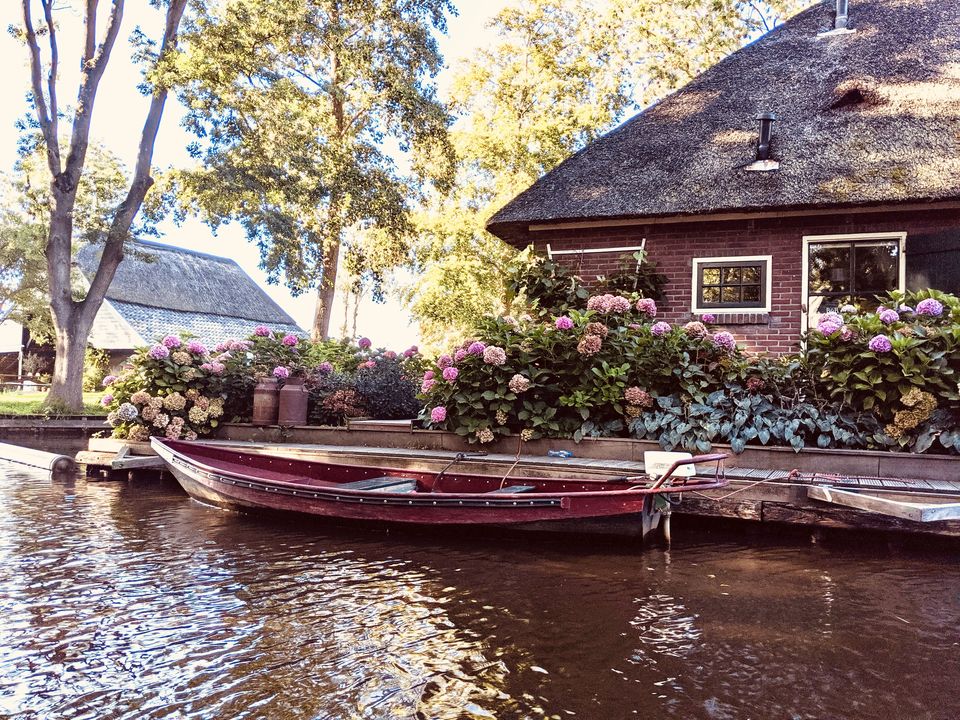 Even before the pandemic, I could not truly indulge myself with a destination where hoards of tourists wait for hours at ticket counters, beelines pass through a popular venue collecting some insta-worthy clicks on the way, but never really live the experience. One place I've always experienced this discomfort is in Venice. Well, I found the perfect alternative to the most romantic city in the world.
Away from all the mad rush in Venice lies a quaint town called Giethoorn, often called the 'Venice of Netherlands'. Here, the Venetian gondolas are called punters but everything else is much the same. Just like Venice, this unique town is also connected by several canals and time-honored wooden bridges. Ducks quacking, glossy green gardens brimming with fresh blooms, distinct homes and the leisurely ebbing of the water as your boat moves along the canal – a day in Geithoorn will surely be the highlight of your trip to the Netherlands!

What's special about Giethoorn
The town was discovered 800 years ago, when locals manually dug all the canals looking for peat. During this digging, hundreds of goat horns were discovered which gave the town its name, Giethoorn, meaning 'goat horn'.
No one can ignore the thatched houses in Giethoorn. Some of these houses are over 200 years old! The locals are collectively carrying forward the legacy of this place with thatched roofs. They renew their roofs every 40 years.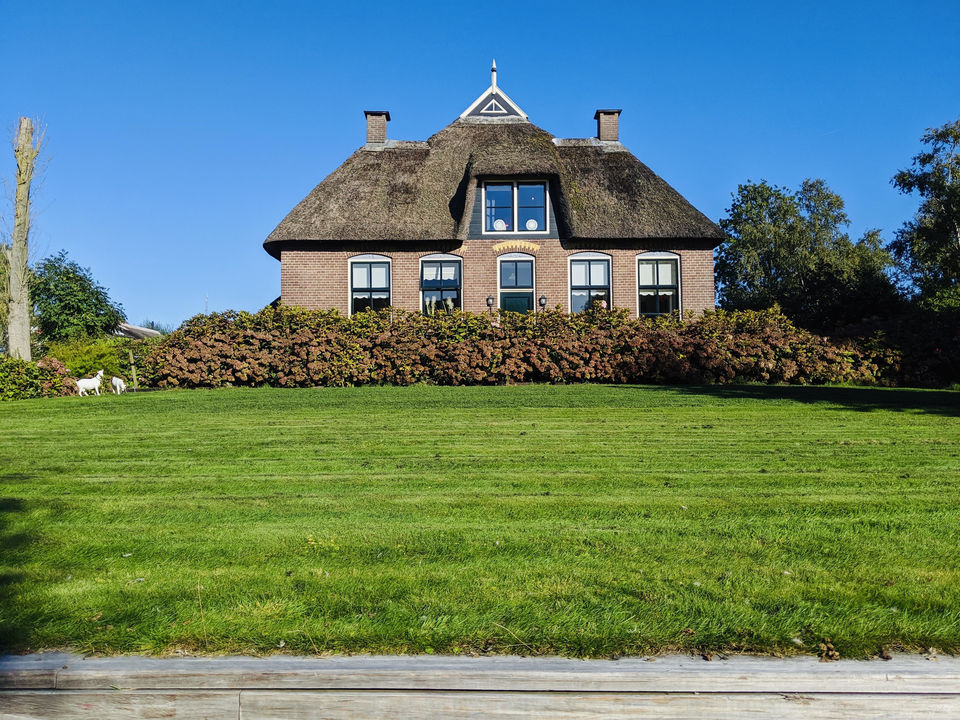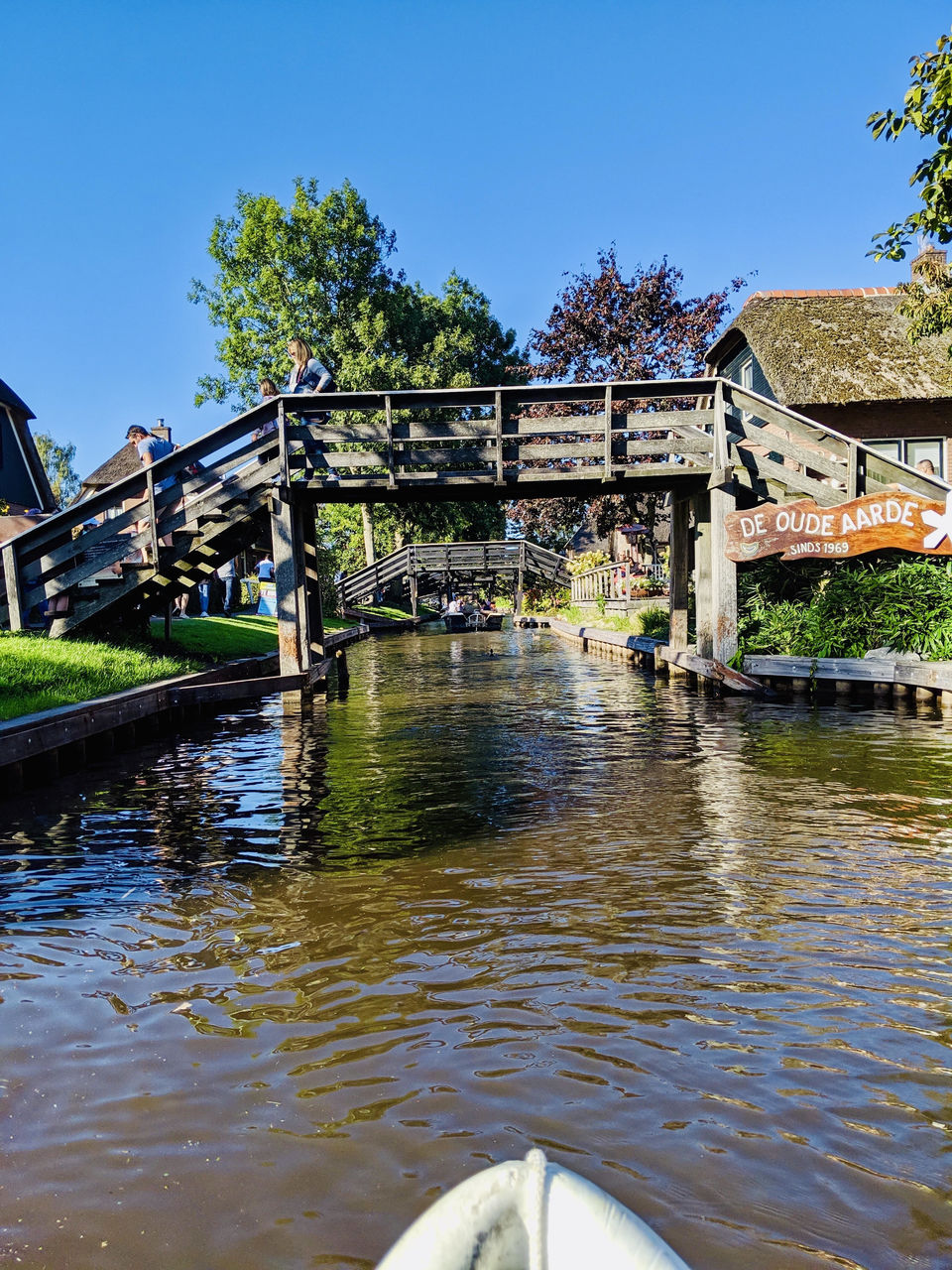 How to reach
You can take a train from Amsterdam Central Station to Amersfoort, change trains and take a train to Steenwijk. Once you reach Steenwijk take the bus 70 to Dominee Hylkemaweg and from there you rent a boat. Or simply, take a tour bus or rental car from Amsterdam directly. All vehicles are parked at specified parking lots, else there is a hefty fine.
All the options to reach Giethoorn can be checked out here.
Explore the town in a boat
Although walking along the canals is a pleasure, cycling is also an option but one must explore by boat when here. There are different self-drive boats for 4-12 people. You can also go on a boat tour. You can pre-book your rides. Explore more here.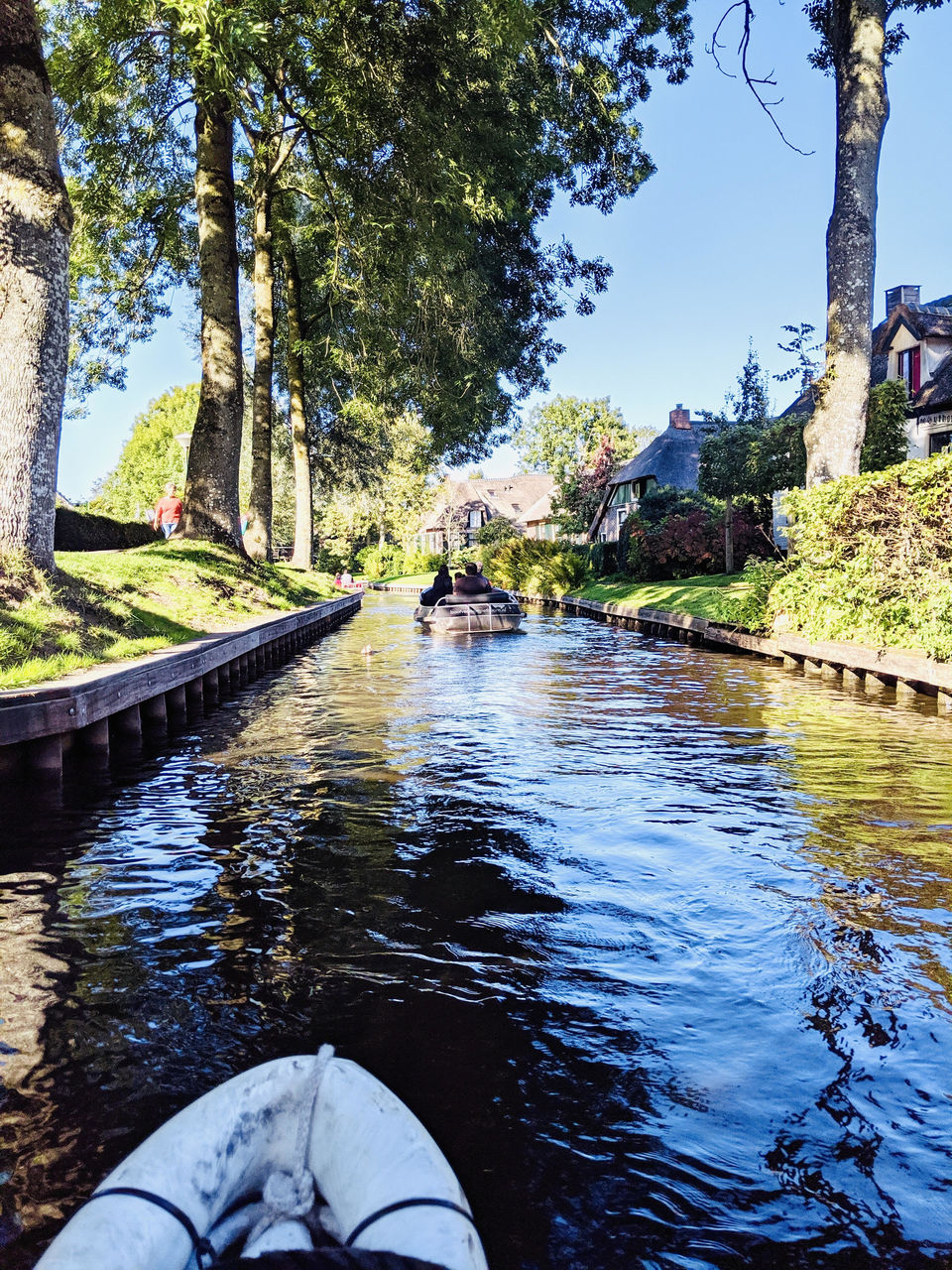 Best time to visit
Giethoorn is best enjoyed in the summer. Mid April to mid October is a good period to visit. In winters, the canals freeze and are then used for ice skating.
Where to stay
All those lovely homes you see when you pass by belong to the town's inhabitants. Some of these have been turned into hotels, which you can pre-book for your stay. Expect a pleasurable experience at Hotel de Harmonie. You can also go camping or stay in a hostel.
So go ahead, plan your unique tranquil stay and experience the local life.
You can connect with me and share your experiences and more options at Tripoto or Instagram @woolgathering_wonders.
Ready to travel for free post-pandemic? Earn credits and redeem them on Tripoto's weekend getaways, hotel stays and vacation packages!
Explore the best of travel inspiration on Tripoto Instagram!