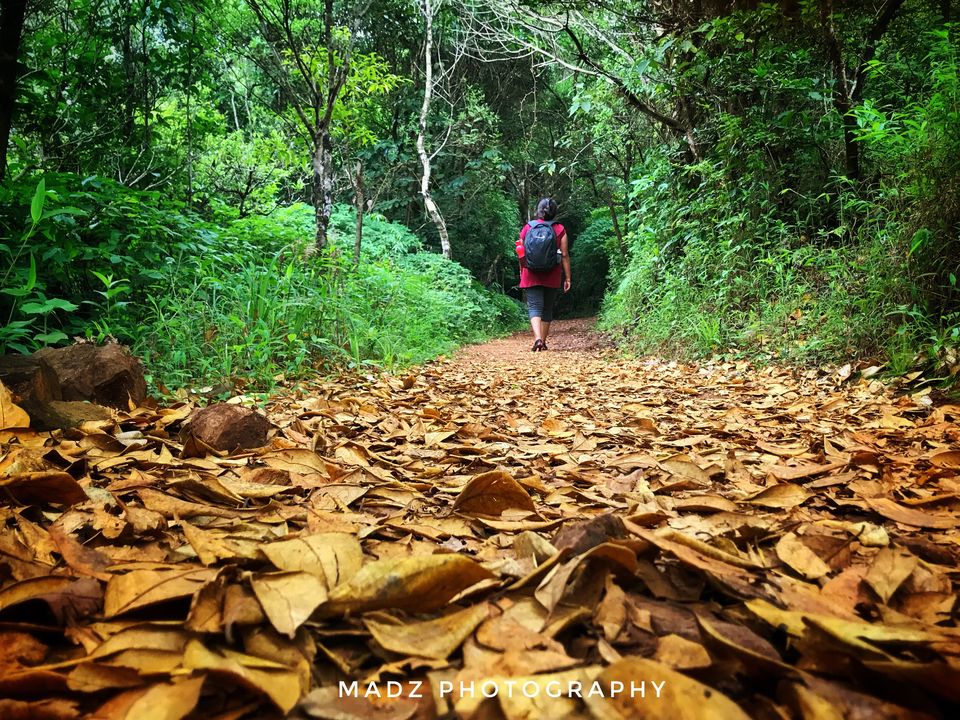 And that was time for the next journey of life, but with a greater number. We were 9 heads in 2 cars. Unlike, we were late to reach people in the other vehicle. We made our way to Bangalore – Mysore – Virajpet from Chennai. We checked in at a dormitory, to reach which we lost our way like a several times. It was quite away from the town, thereby kept us from the usual hassle. It was a 12-bed sharing with beds even in the loft.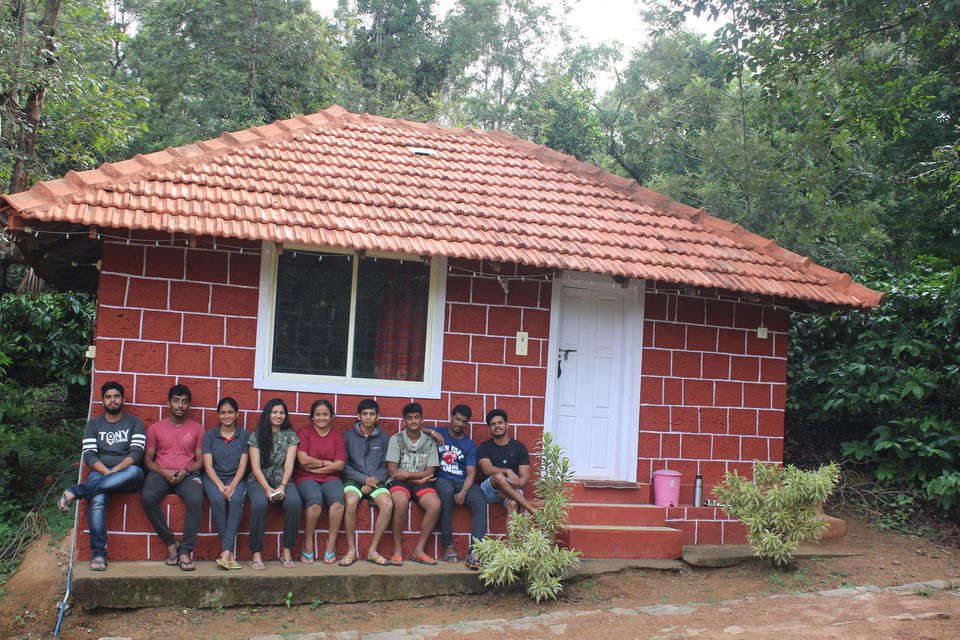 Day 1: Virajpet – Madikeri – Somvarpet (Mallalli falls)
In a short while we left to the Mallalli falls in Somvarpet via Madikeri. The drive took our breath away. It was a 75kms stretch from our stay and it was through mystic mountains. A road that hoards a lot of blind turns. Every pin bend was inclined at lesser acute angles that we had to swiftly drift through or end up falling in reverse. The falls is remotely located which makes it impossible to reach through public transportation.
From the parking lot the falls is at 250 steps staircase descend and few meters through the rocks. The falls will not let us swim when the water is at its fullest. Though we were unfortunate for not being able to see the falls at its full strength but definitely fortunate enough to swim through the freshwater. We had to take the same way back but halted in Madikeri for dinner. Seemed we made to the town at wrong time, the busiest tourist season. Every hotel was flooded and to find a place to eat was the toughest task. We still managed to hog something. Return journey was more thrilling, it was dark and raining. A day long drive, 500 steps climbing and swimming in the falls put us asleep at ease.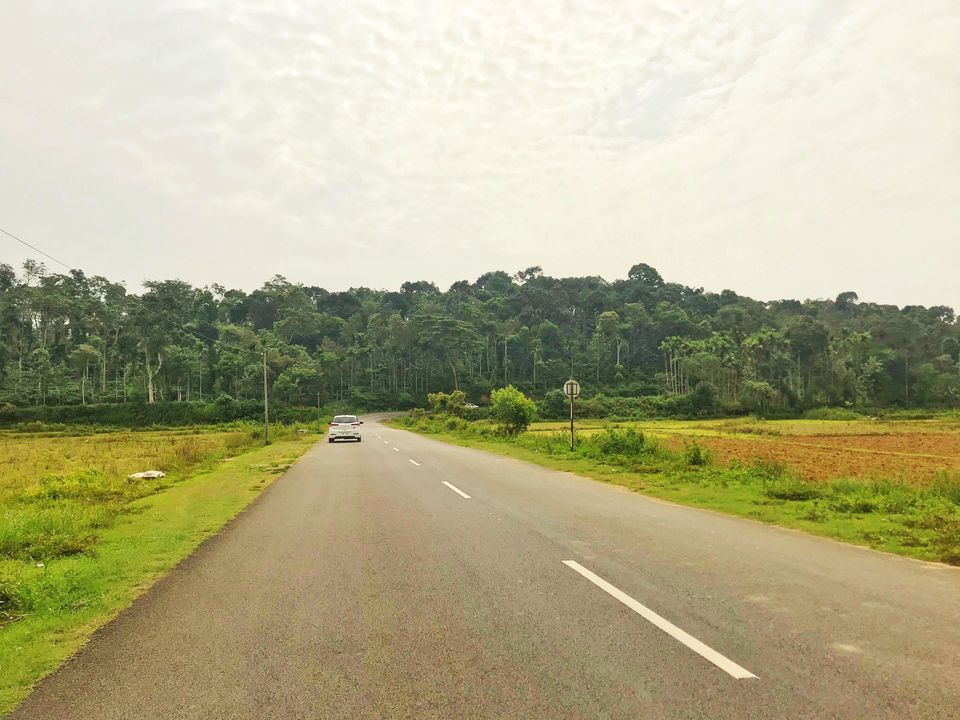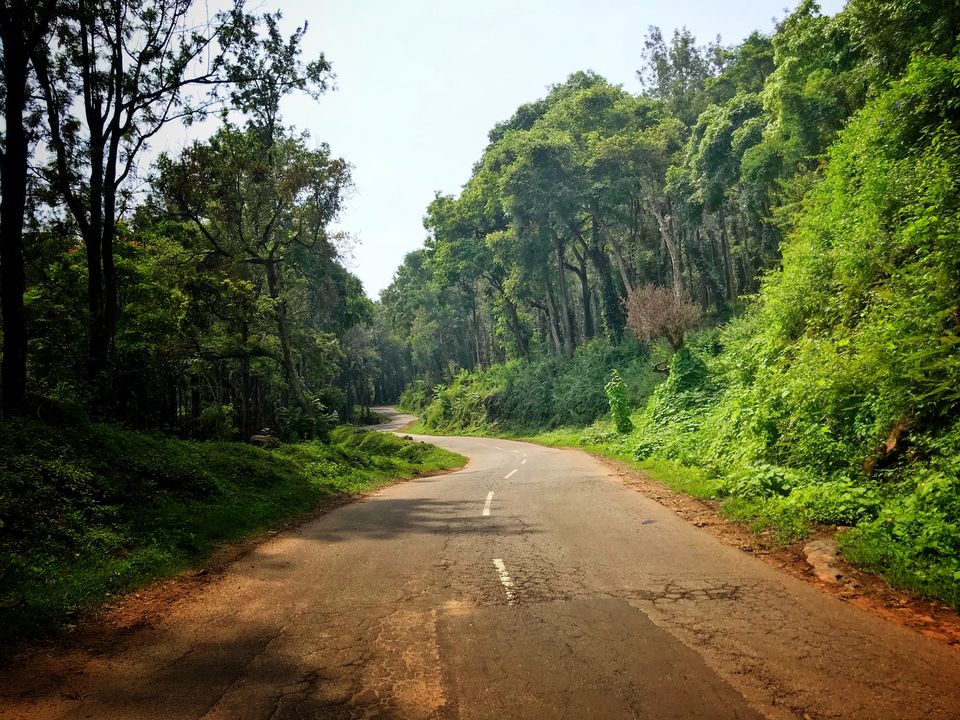 Day 2: Virajpet to Tadiandamol
The Nalkhand base point is at 22kms from Virajpet, the point from where we start trekking to the peak. We parked our vehicles in a school ground and started climbing. The first part of the trek was through a concrete road for 4kms at higher inclination until the forest gate. There is a place for parking before the forest checkpost and we decided to camp there post trek. From the forest checkpost the path was defined and wide for few kilometers. The path narrowed with distance and the last base camp was under a huge rock. From there the peak was just at a 45 minute of slow walk. But the terrain got steeper towards peak and it was through a forest. Despite the summer, the forest was green, moist and leech enriched. We all still escaped without getting bitten.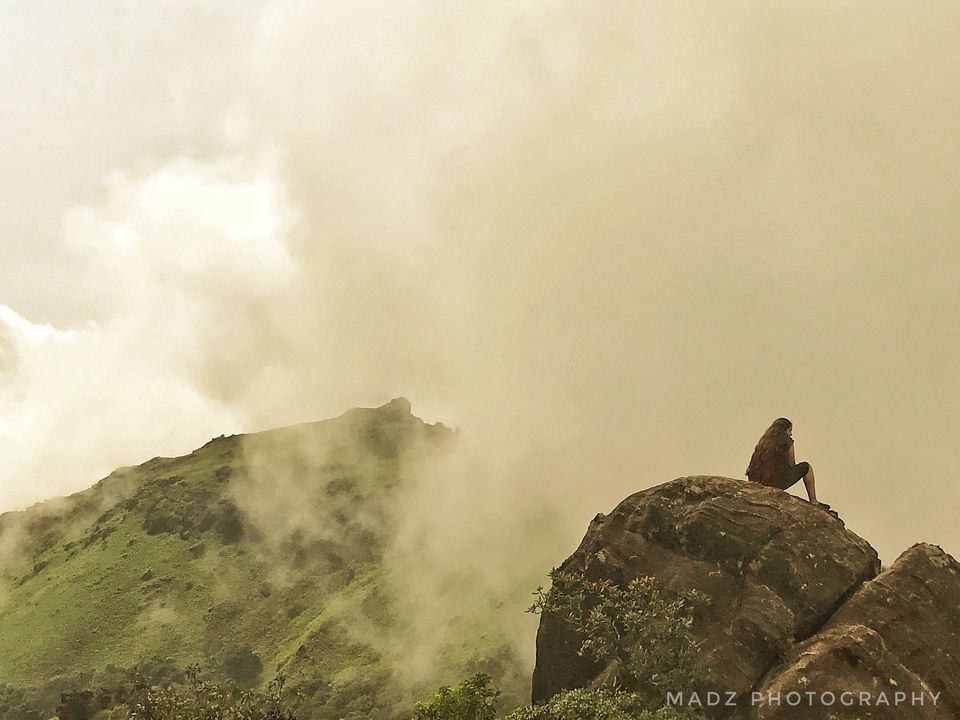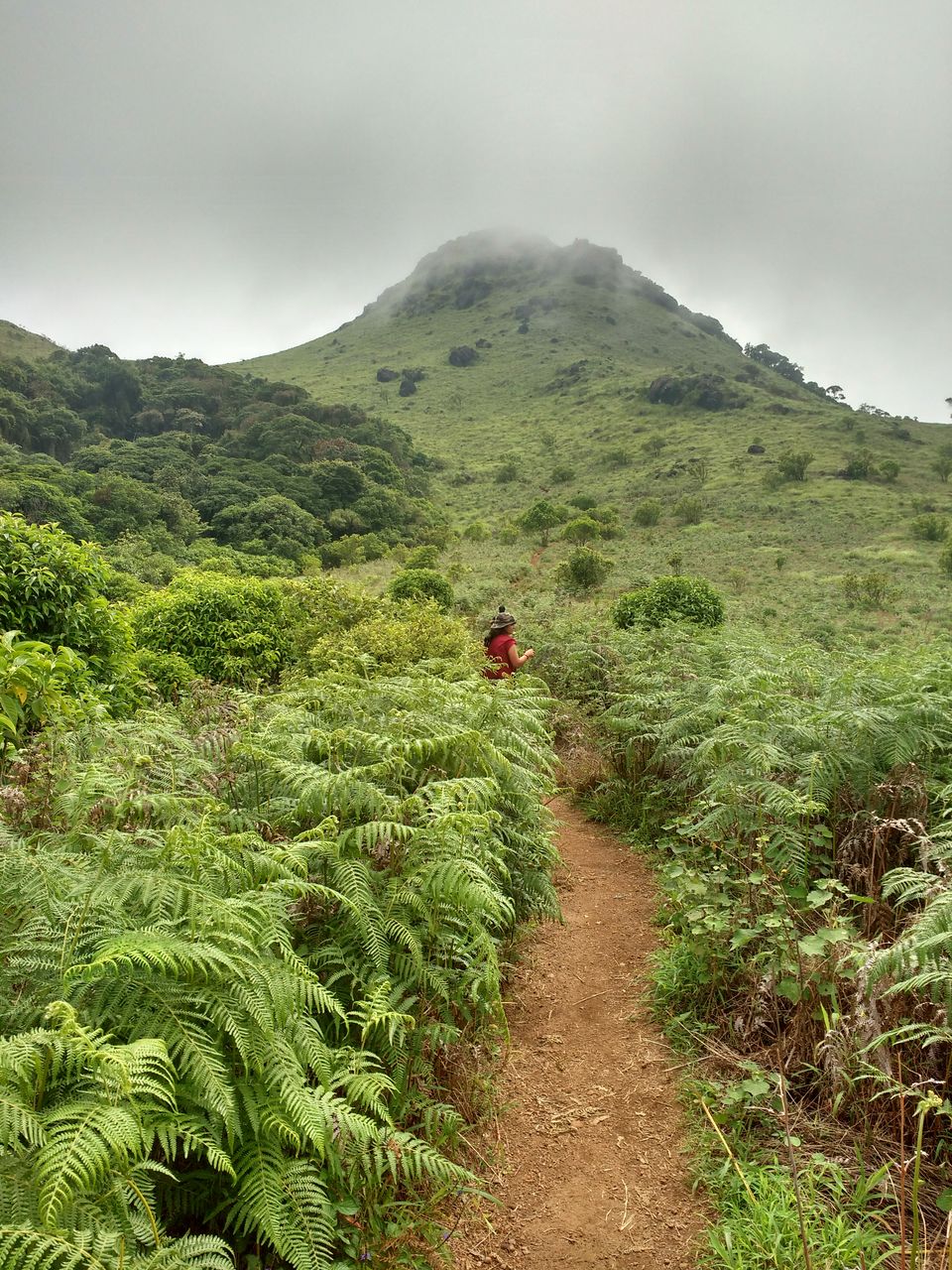 Every faithful effort will definitely let us reap the ripe fruits and so was the view from the top. We had to make our way back really soon as we were supposed to reach the forest gate before dusk. At the gate there was just one officer and one family that served food. We were lucky enough to get some food, beverage and water from the stream. We returned to the parking spot and started laying our tents. While others went to collect firewood and twigs to setup camp fire. What else would make the dark night camping amidst forest in an elephant crossing zone, uninhabited for 3kms on either side, than food and music? We were discussing the do's and don'ts in case of elephant encounter, the Bear Grylls's effect. The point is we are not supposed to panic, run descending as elephants descend slowly but ascends fast and confident. A forest officer stopped by our camp and fired graphite gun to shoo away any animals around.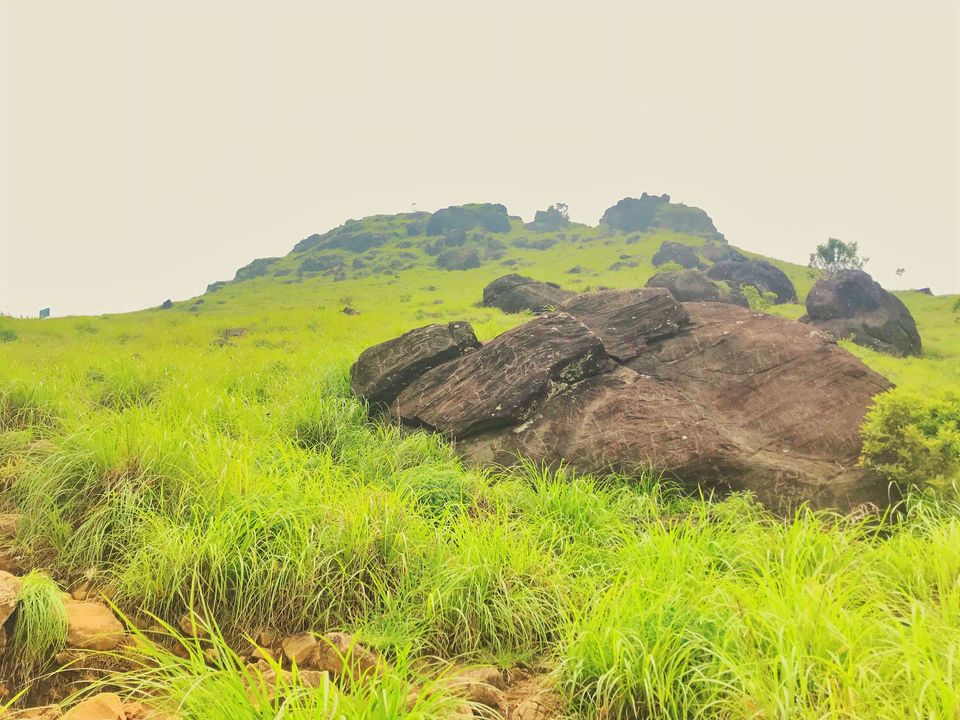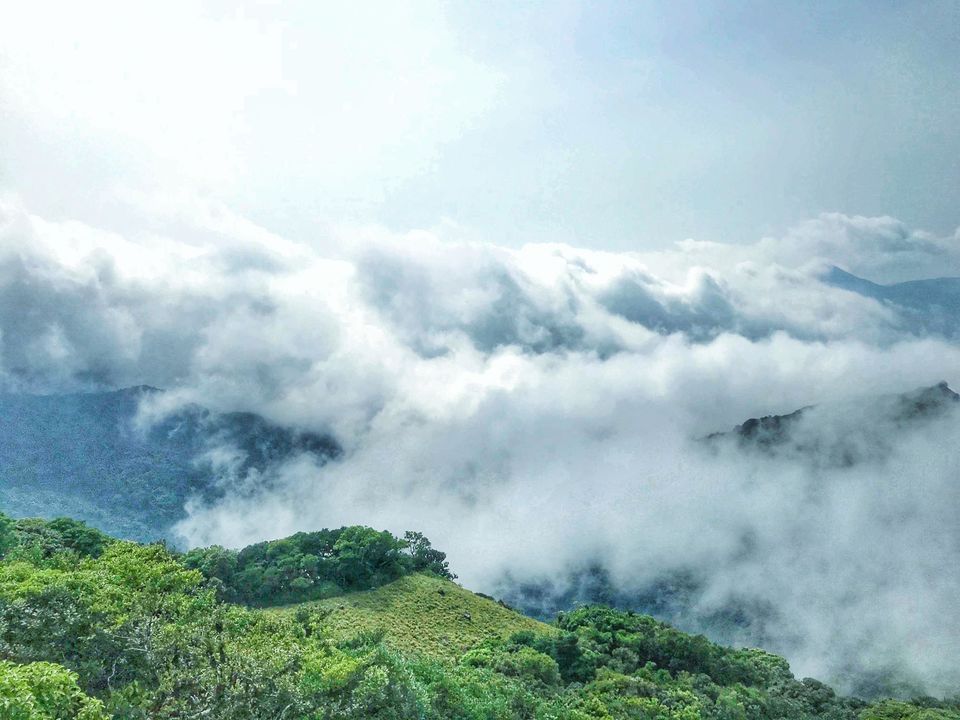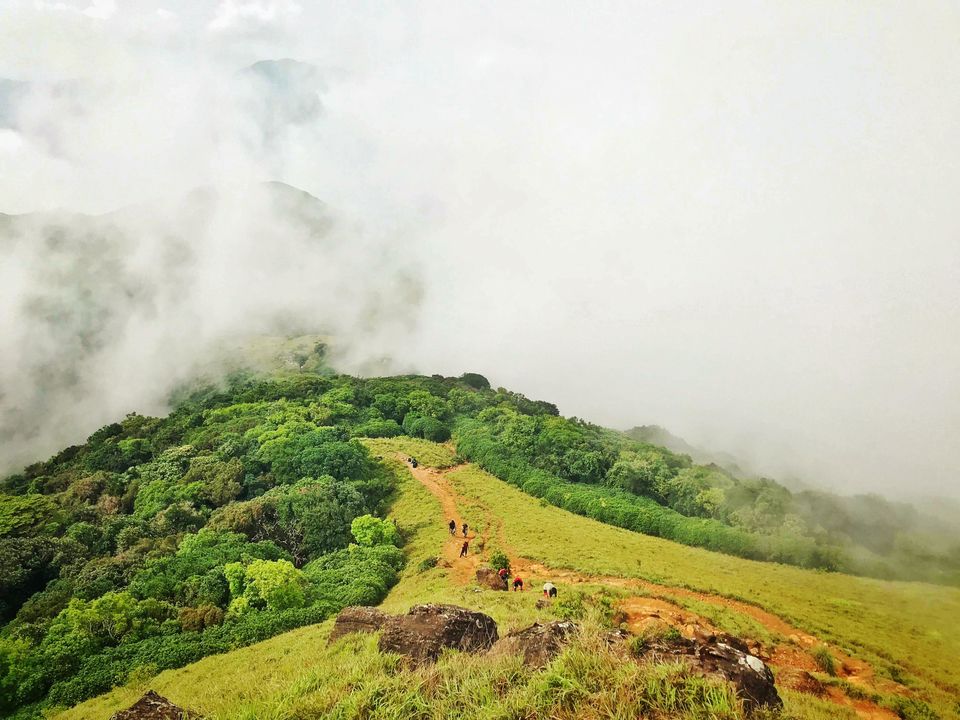 While discussing all these, it started raining. We were 9 people but just 2 tents. We had to pack ourselves into it as we couldn't hire a tent in the base. The learning is, if we have plans to camp, we should bring our own tents.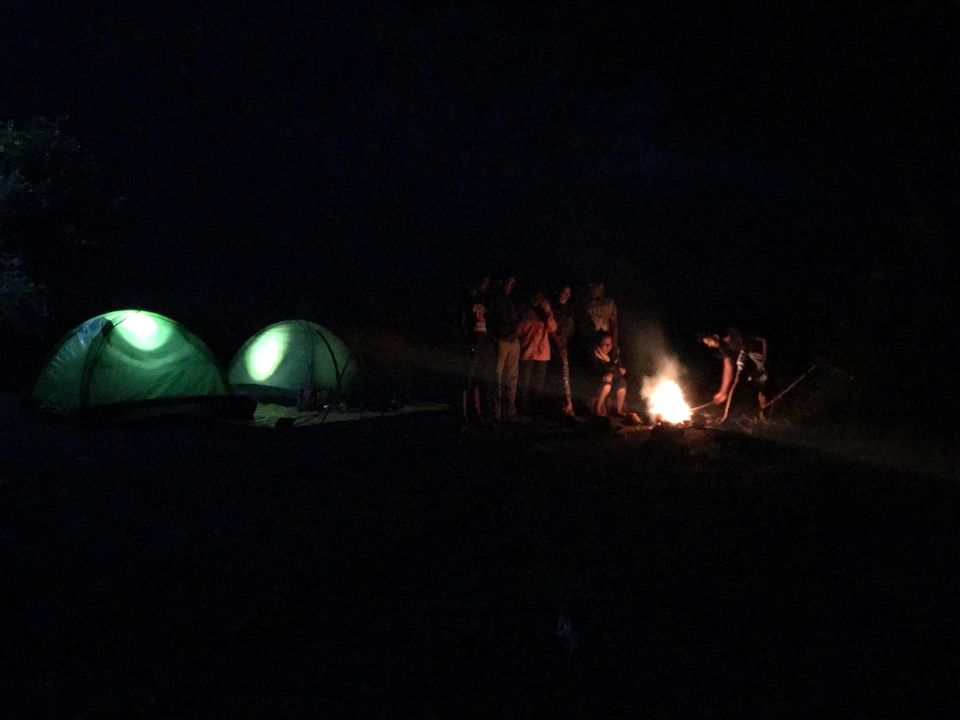 Day 3: Return
The next day early morning we packed all our stuff and started descending to the school ground where we had our vehicles parked. Every vacation, every adventure, every location gives us a lot of memories to take away, but what we leave behind also matters. We leave a part of us as a return gift and that part should not be just trash. We were absolutely cautious about it and all our trash went into the dustbins, not just everywhere. We got help from a local resident to get refreshed before reaching our vehicles. Hotel Al Noor, Virajpet deserves a special mention for its good food and hospitality.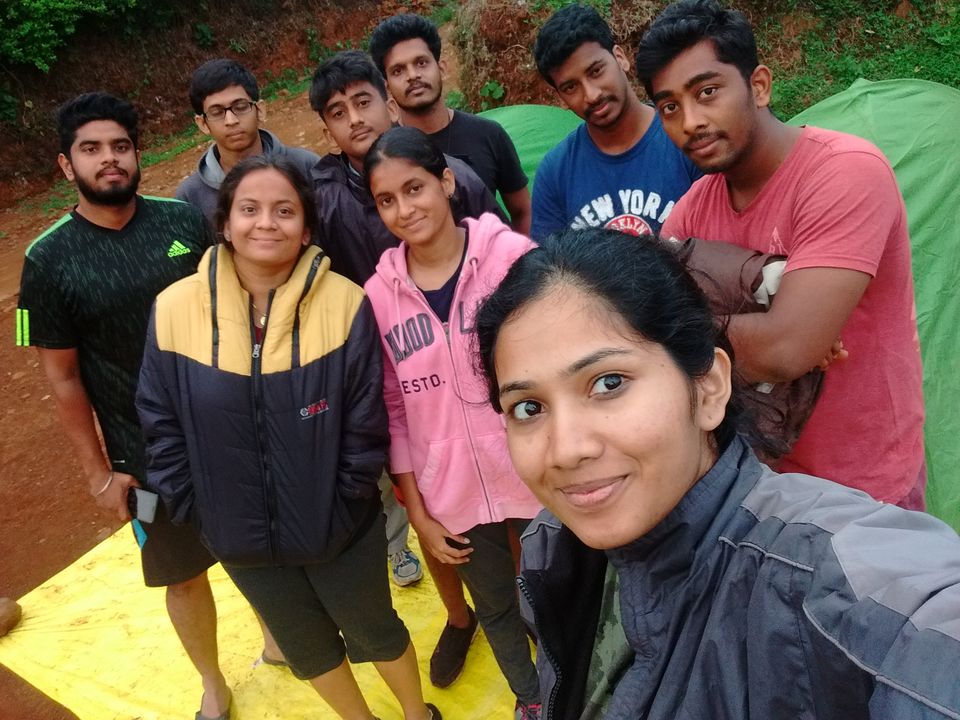 Despite the awesome destination, it was the drive that fascinated us. It felt like we were bidding farewell to the trees. There is a new beginning at every ending.