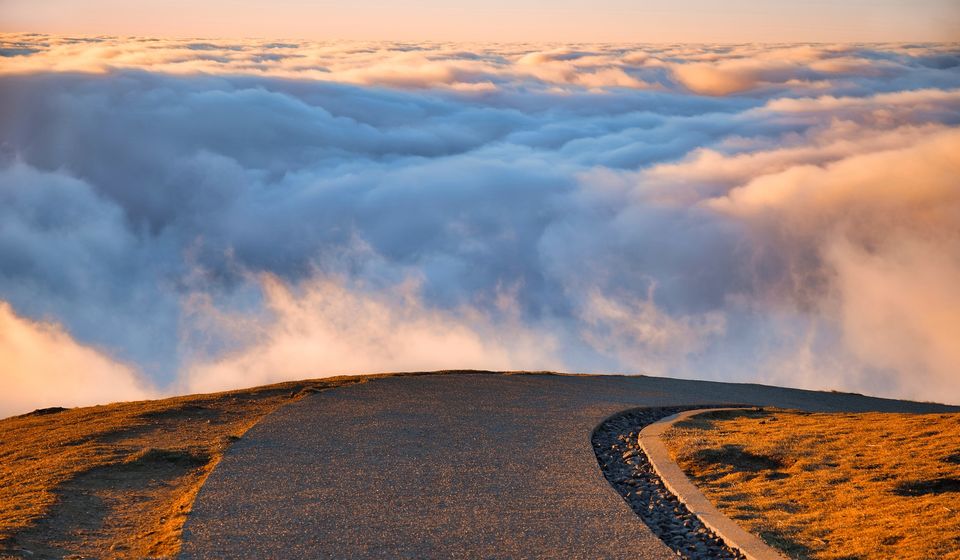 Do you love the idea of adventure bike trips with your friends and family? Is it how you de-stress? If the answer is a resounding 'yes', we'd love to take you through some of the most adventurous and lesser travelled roads in India that not only test a driver's focus and control but also the vehicle's power and stability.
Be it steep gradients or blind curves, the Indian roads we are going to talk about now have it all. If you're planning to take these road trips, we suggest you better get your vehicles equipped with right kind of tyres. These tyres must provide short distance braking and incredible stability at sharp bends, for that's exactly what your safety rests upon, quite literally! So, before you hit the road for your next biking adventure, check out these roads in India where driving is a real challenge.

1) Three-level Zigzag Road
When it comes to the most challenging roads in India, this three-level zigzag road near Zuluk village in Sikkim, finds itself on top of the list. With over a hundred hairpin bends just over 30 km, it is also famous as one of the roads with most hairpin bends. To add to that, the Sikkim region is one of the wettest places in India. This poses an extra challenge for road trippers heading to the state. However, if you have Apollo Alpha tyres, you can take it easy as the bike stays in control and does not skid on sharp turns in spite of all the rainfall. Designed meticulously for extreme grip on the road, the tyre tread has remarkable ability to evacuate water on this slippery terrain and buzz you to your destination.
While the view points on this route offer gorgeous views of surrounding natural beauty, sheer drops and seemingly endless sharp turns can test the best of drivers and vehicles. This is where the all-new Apollo Alpha Tyres come to your vehicle's rescue. Built structurally with steel belts, Alpha tyres give astonishing contact patch on the road and inspires confidence while cornering through these bends—something every biker needs to safely enjoy riding along the three-level zigzag road.
Approximate length: 31 km
Time on the road: Approx. 1.5 hours
When to go: March - June, September - October
Route: Thambi view point – Ganek view point – Zuluk– Nimachen)
2) Patratu Valley
Ranchi is quite an underrated city, for most don't know that it is home to one of the most exciting roads. The roads in Patratu Valley are zig-zag and circumscribe a hill in a spiral. If you're looking for a laid-back picturesque drive, the butter-smooth roads of Patratu will serve as the ideal getaway for you.
Biking enthusiasts can indulge in hyper riding, track riding and street riding, all while enjoying stunning views of the valley. Replete with blind turns, a drive through Patratu is no easy feat; for the best experience, Apollo Alpha Tyres are recommended. Sharp bends on these roads pushes you to lean smoothly, the dual radii cavity of these specialised tyres gives you the required stability to quickly achieve great lean angles.
Approximate length: 40km
Time on the road: 1 hour
When to go: March- May , October - November
Route: Ranchi – Pithoria – Patratu Valley
3) Kolli Hills Road
Talking about dangerous roads in India, there are some in south India that offer extreme biking adventures. Kolli Hills road in Tamil Nadu, with around 70 continuous hairpin curves and stiff slopes, is one such option. It's tough, it's testing, and absolutely beautiful. So, if you are an adventurer who gets equally tempted by natural beauty, this is the route you must take in south India.
A well-equipped bike, tricky roads, and love for biking; isn't that all what you need for a memorable biking adventure?
Approximate length: 46.7 km
Approximate time taken: 1.5 hours
When to go: November - March
Route: Kalappanaickenpatti - Kolli Malai
No matter what, bike trips still make for some of the most memorable travel stories so long as you have someone trustworthy behind the wheel and around the wheels. So, where you heading next?

In association with Apollo Tyres.