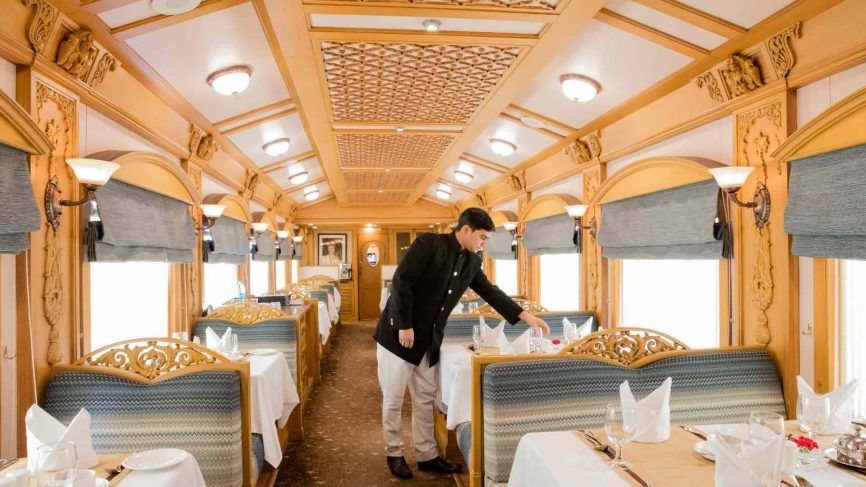 Inside the Deccan Odyssey. 
If you've ever shuddered at the ticket costs of India's luxury trains, you could now have a reason to cheer. In an attempt to boost rail tourism, the Indian Railways has reportedly decided to cut prices of luxury trains like Maharaja Express, Palace on Wheels, Golden Chariot, Deccan Odyssey, Royal Orient by almost 50 percent. The luxury trains—mostly popular with foreign tourists— are known for their lavish cabins and royal service, but have seen a sharp decline in revenues in the past year. The current price of a ticket on Palace on Wheels ranges from Rs4,20,000 to Rs5,46,000 for deluxe double occupancy as per the season.
What's more, the luxury salons, earlier only available to the President of India, Prime Minister and senior railway officials, will be now be open to tourists as well. Passengers will be able to book two bedroom carriages with a kitchen, bathroom and private lounge. Out of the 336 salon cars owned by the railways, 62 are air-conditioned. This decision was arrived at during the policy review meeting of the Railway Board on March 1. Details on when this decision is likely to kick in are awaited.