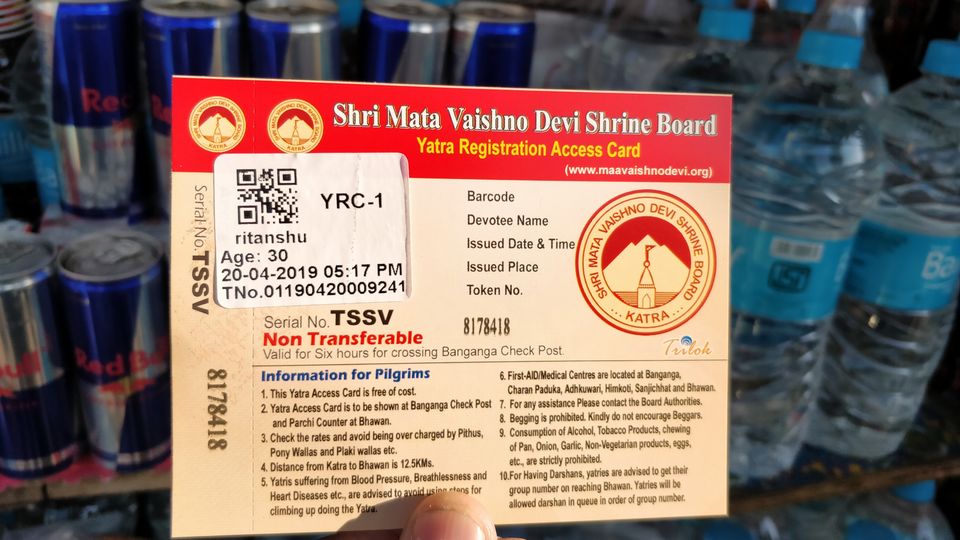 First day I reached the Jammu tavi station and went to Vikas Nagar as it was a place of my close friend and his wedding lined up so from Jammu railway station I went to his home and had attended some pre wed function and in noon around 3pm I went to Katra via bus local bus service that charged around ₹50 per person and I was ready for chadai/track for mata ka bhawan(Maa Vaishno Devi) which is approx 13-14 KM's from starting point.
In evening around 5:30pm I got my Registration slip(valid for 6 hours means start the trip within 6 hours of the registration) done for maa Vaishno Devi holy trip which is essential to begin the walk and later darshan for the same.
Started my journey to maa Vaishno at 6:30pm on 20th April,2019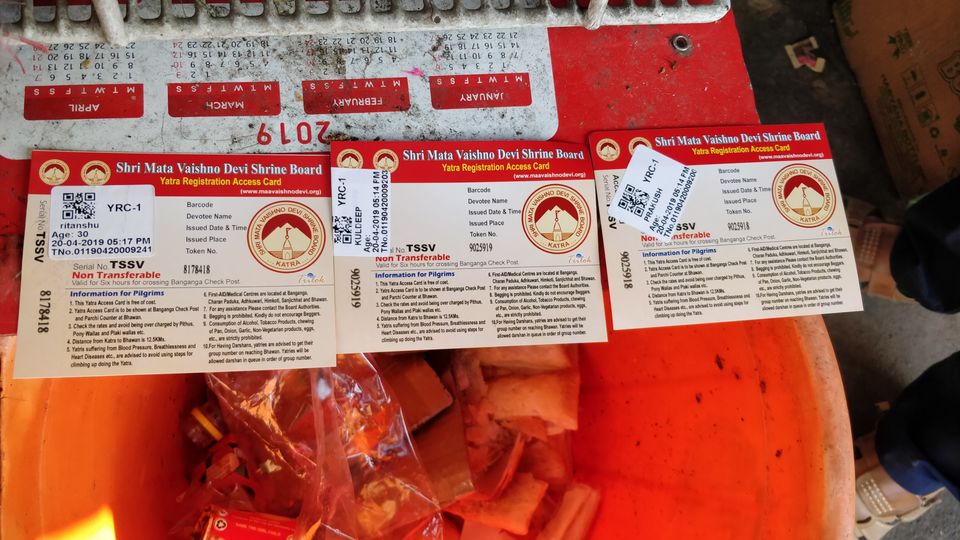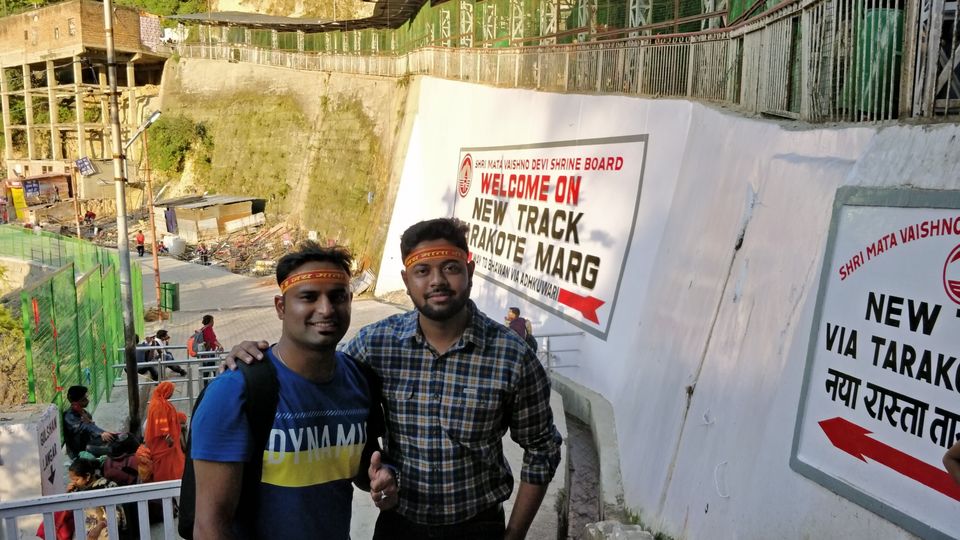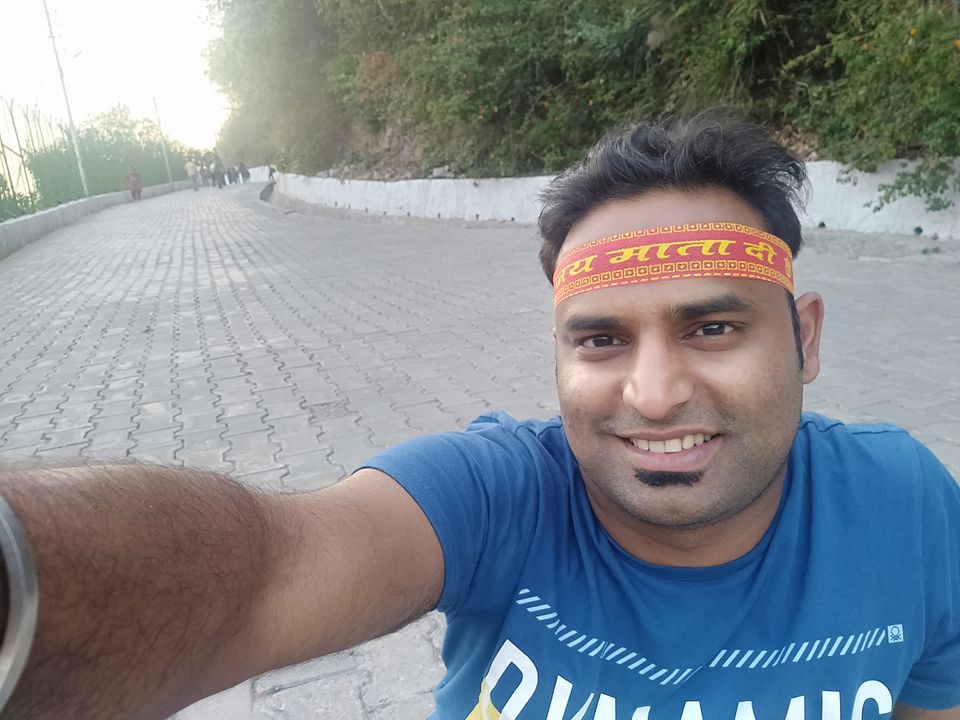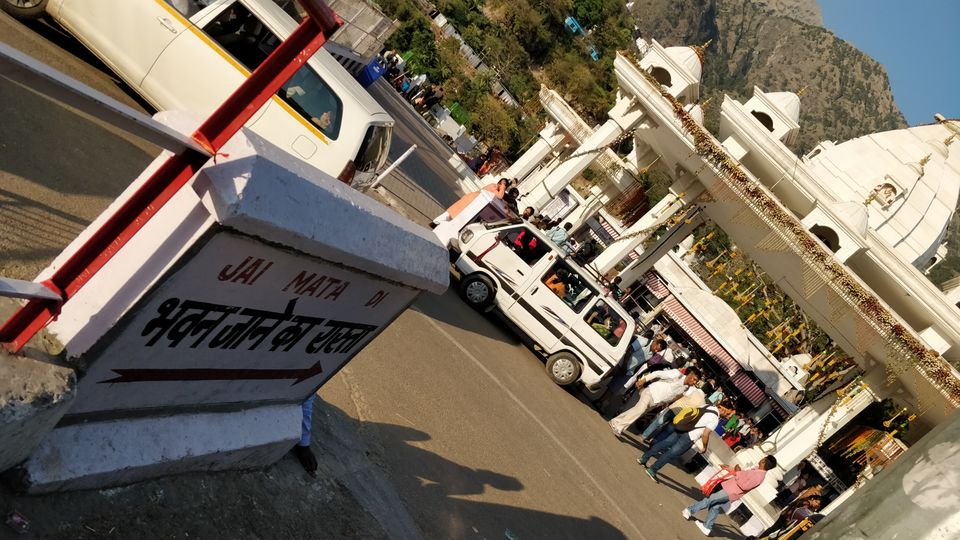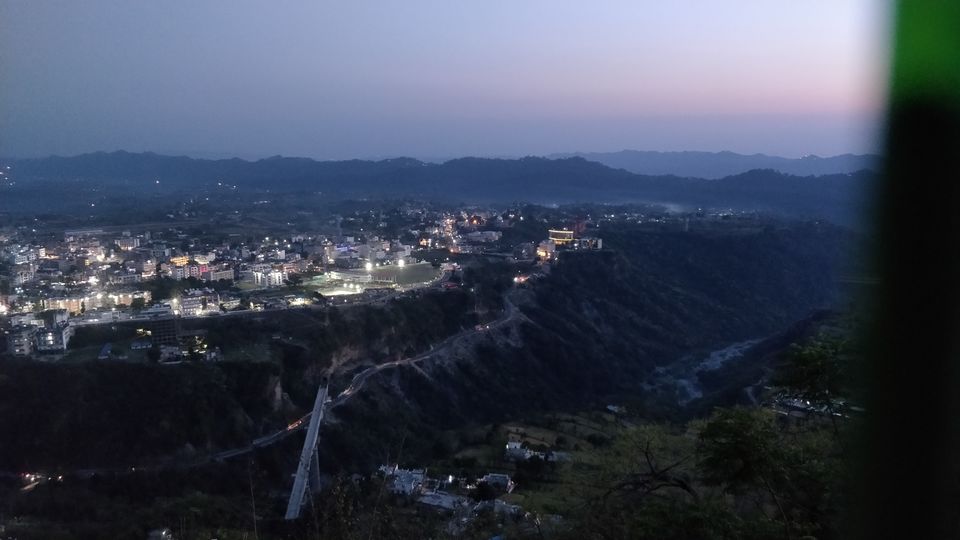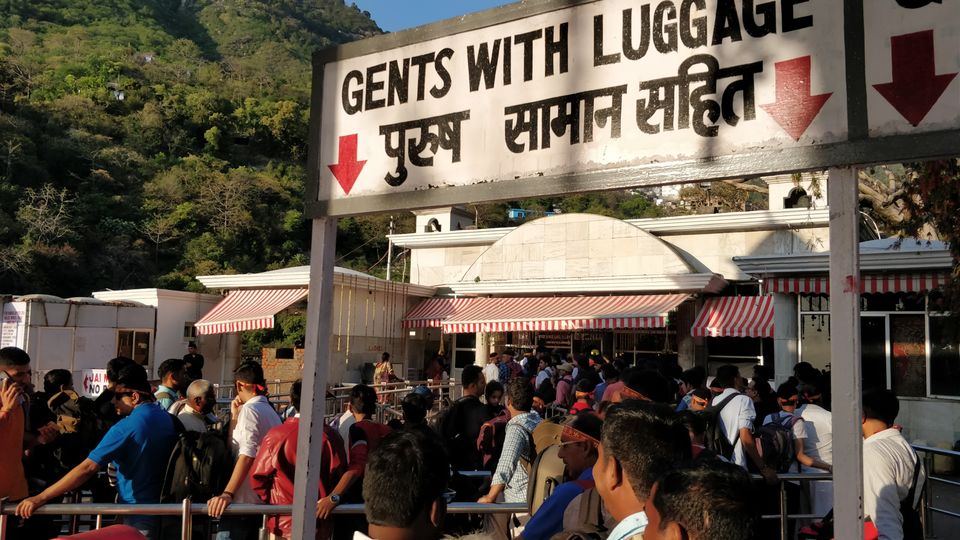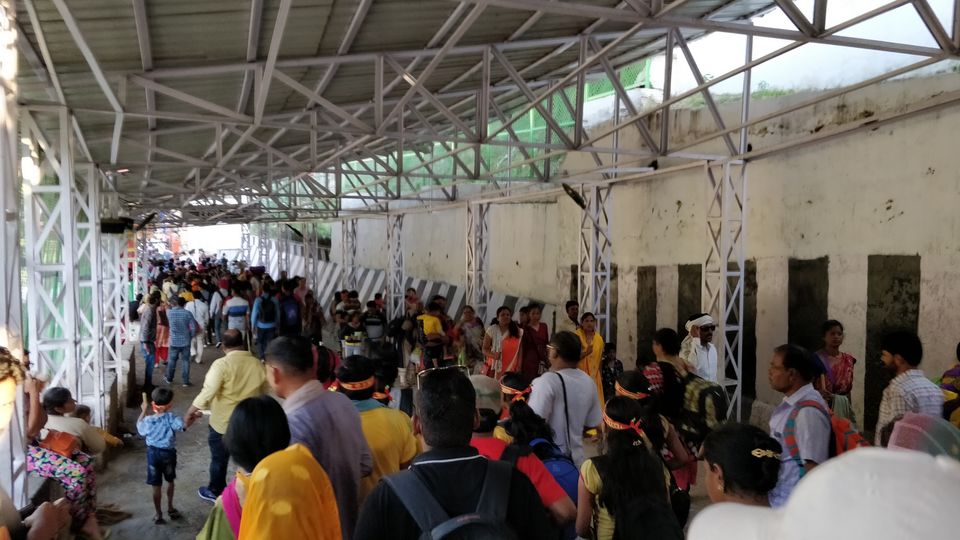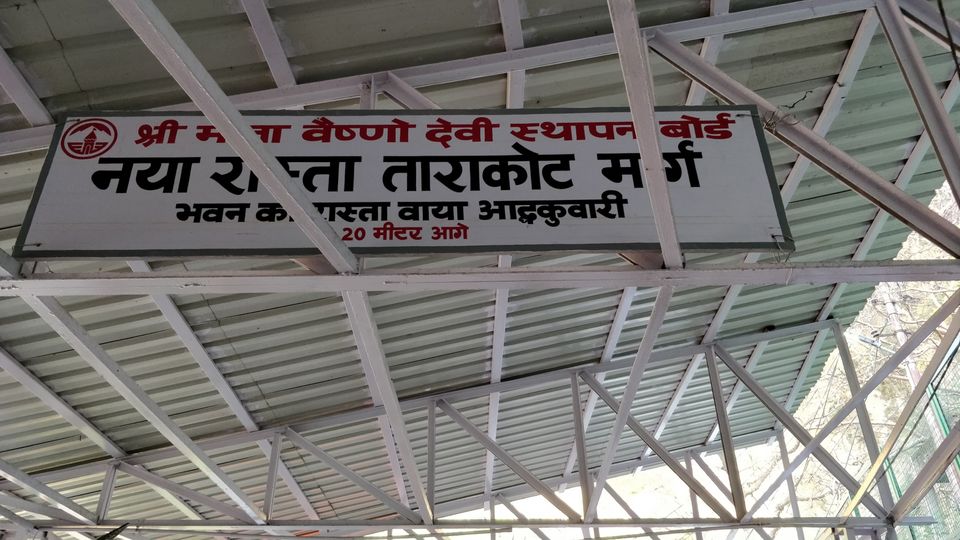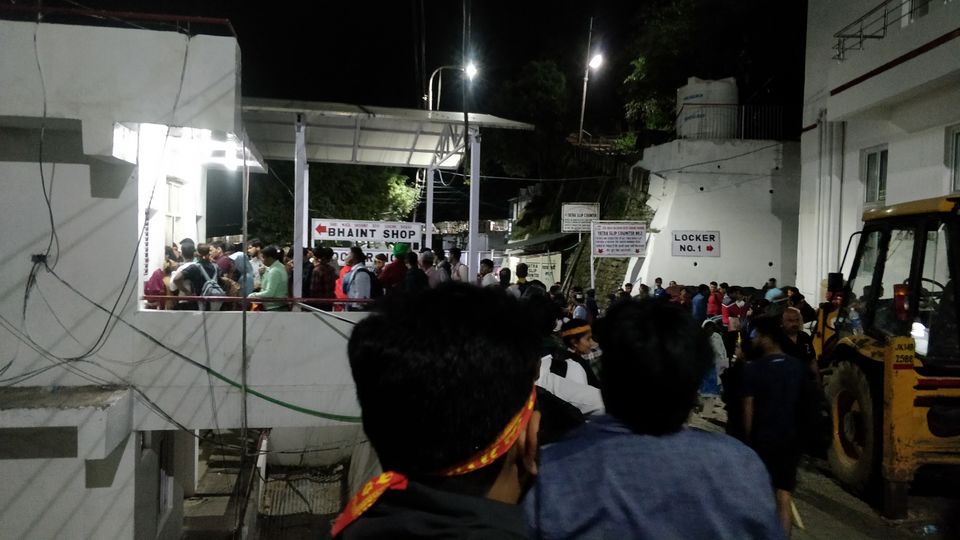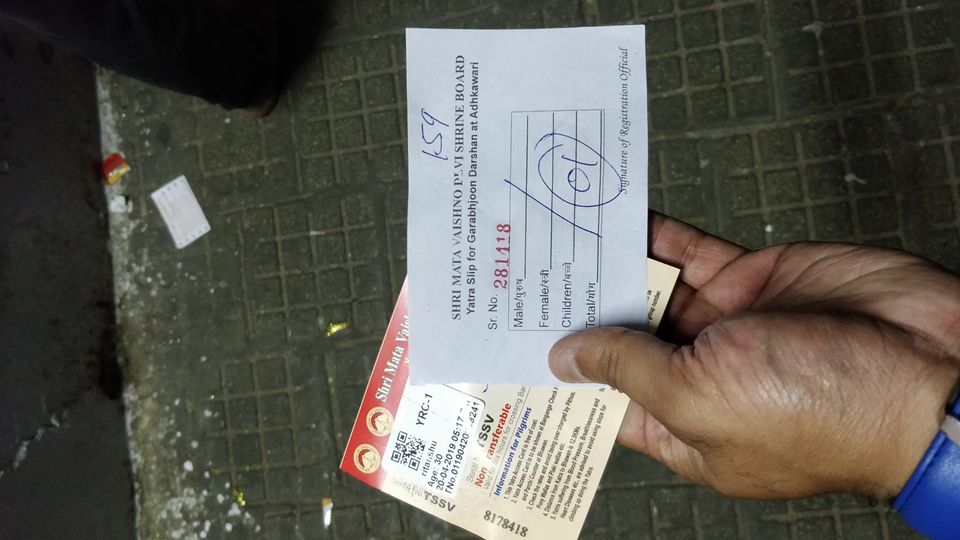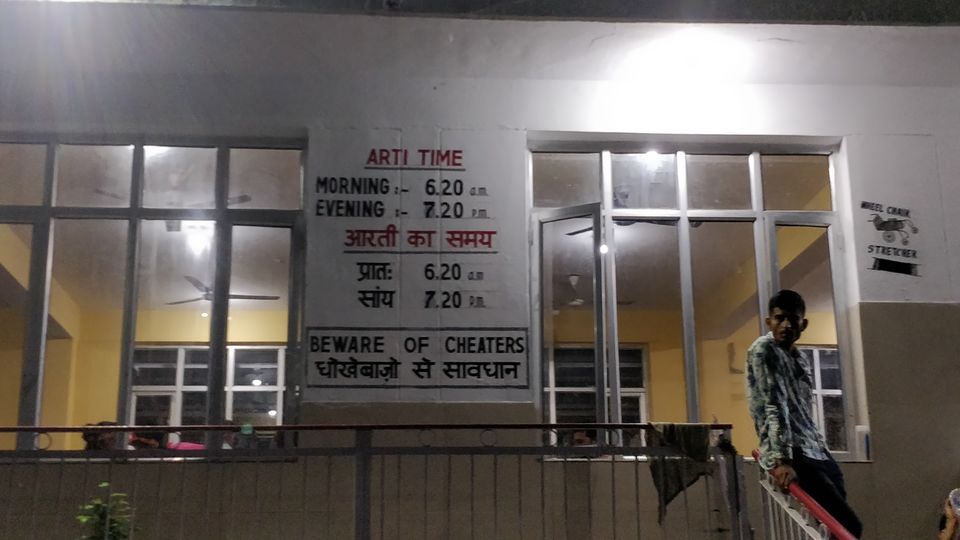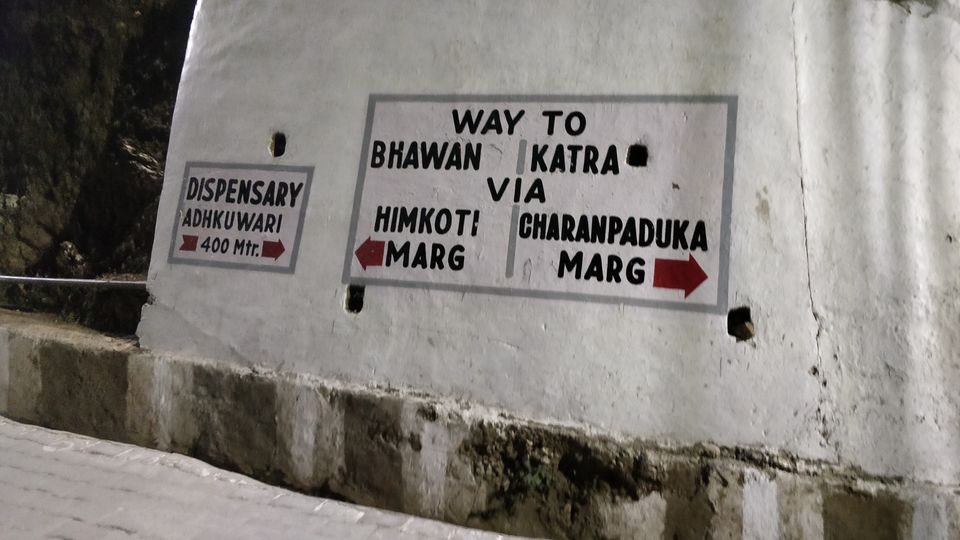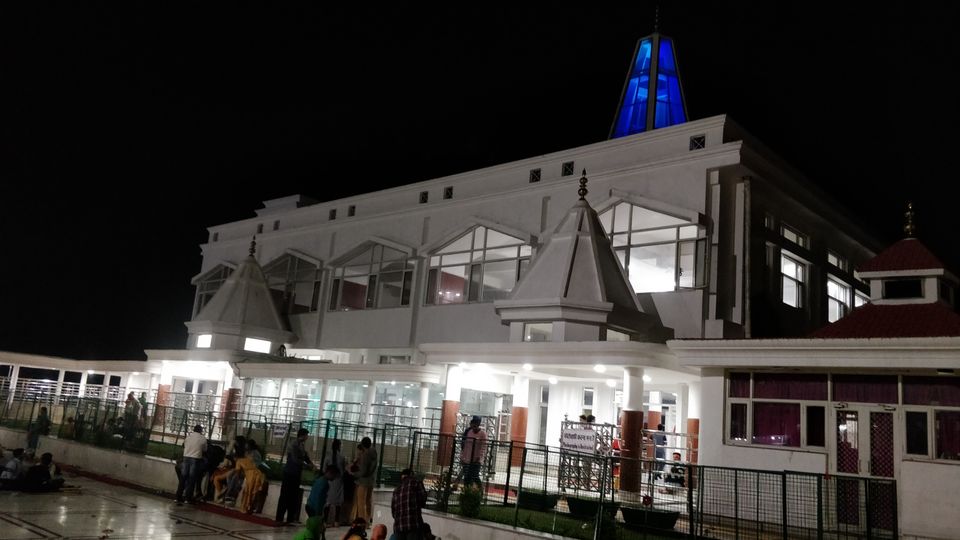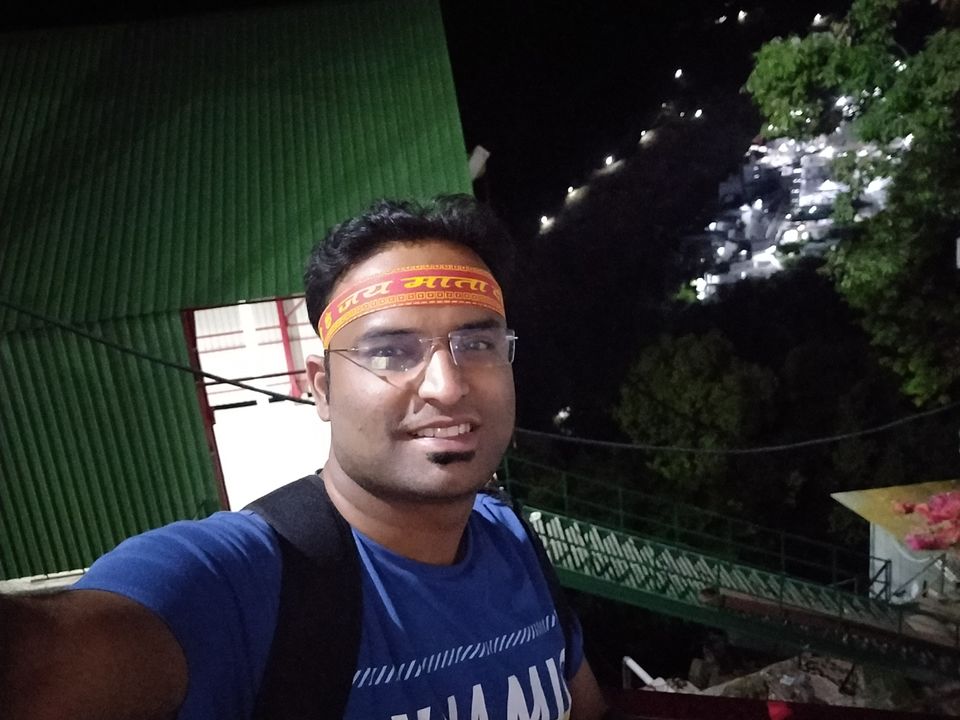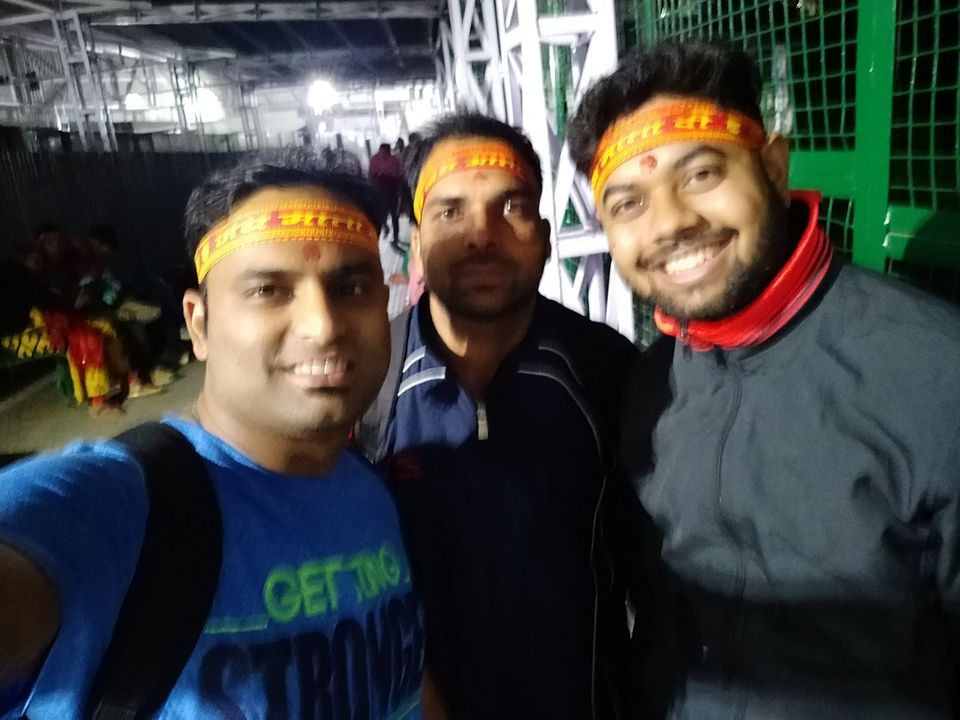 Since we took the new track i.e. Tarakote Marg which is free from horse transfer and pithu etc. and so is clean and very less populated but yes it's bit 1 km long then old one.
I recommend to young ppl to go on this track if they don't need horse etc.
Prons: clean track, clean sanitations, good canteen and fountain view
Cons: track is bit long than old one, no horse/pithu available.
Total length of track is 7.5kms from starting till Ardhkuwari Temple and T point (Himkoti Marg for maa Vaishno bhawan and charanpaduka for oldest track to bhawan via hathimattha)
So, I chose Himkoti Marg and again I need to cover 6 KM's stretch to reach bhawan(total 13.5 KM's from starting).
Then finally I purchased (prasad) from counter by trust different rates are there like ₹20,₹30₹70₹130
Took bath at bathing points and then took all belonging like phone, watch, wallet, belt, shoes and bag in free locker facility (waiting of approx 10 mins in queue).
Then went to side lane fenced which is also a queue which keeps moving in every 5 mins and takes you to 3 Pindi darshan(Maa Saraswati, Maa Lakshmi, Maa Kali) from left to right.
Once completed one can also visit to shiv mandir below 99 stairs down also.
We took our luggage back from lockers.
Then one can go to Bhairo Baba from Rope Way(0nly in day time it is available) that takes 5 mins and charges only ₹100 per person.
However i went by walk only and didn't avail this service.
Note: one can book token via registration slip for Ardhkuwari temple darshan which approx takes 15 hours waiting so that one can take darshan of Ardhkuwari after completing bhawan and bhairoghati darshan.
Note: One can also take token no. For Helicopter/chopper ride which begins in morning day light from Sanjhichat to Katra which costs ₹1095/ per person.
Electronic Mahindra ecco vehicle are also available till 10pm from Ardhkuwari to bhawan with ₹350/ per person and this token one has to purchase from Ardhkuwari T point.
Sanjhichat comes after darshan from bhairoghati when returning to Ardhkuwari in between.
However I returned to Katra without having such benefits due to njoy the fun of walk. :)