Three Girls finally booked tickets to Dharmashala for Thursday evening & started from office. As per the decided time, we didn't know the adventure will start before we board the bus. We were about to miss the bus as we couldn't beat Delhi's traffic. Contacted the bus driver somehow and requested him to wait for some time he waited and kept on giving his stoppage information to us. We followed the bus like a cat runs behind mouse and the mouse runs behind the cheese piece.
Huh…. Got the bus finally and we were pretty much relaxed as soon as the bus started.
The hotel was pre booked in Maclodganj, Travelling from Dharmashala it takes 45 mins time with a skilled driver. Checked in the hotel took some rest …ohhhh yes as soon as we opened the window we could see The mesmerizing , Breath taking triund Peak – and wished to go there in our gossip time .
After refreshment, we started to explore the mini Dhasa – Maclodganj. Dhasa is the word for the large Tibetan population area.
We booked a cab & started exploring Dharmashala – Maclodganj, We had done enough research that where all we were supposed to go ……
Don't miss "Pahari Maggi "they have many style for cooking Maggi & you will love it all. The breakfast started on the Edge of a mountain restaurant. We could see Triund' s top from there but never imagined to be there , Today we visited The Dalai Lama's Temple – The faith of this Village lies in in this temple , Its very calm consist of A big Monastery . The next Stop was Bhagsunath Temple – Its surrounded by Pools on the opposite side you can Big Mountains smiling and calling you & of course bagsu fall which is very near to the temple .
I try not to miss anything on any trip, we headed toward one of the oldest Church in Himachal Pradesh which was built in 18 century, Its beautiful in between the Green Lush trees. The Structure of the church is Amazing and appealing you can buy some candles from the gate.
The place we can't even pronounce well is Tsuglagkhang is the place where Dalai lama Stays , One of the popular and worshipped place with lot of Lightening Diyas . You will see the Lama's worshipping. From across countries Tourists visit there and takes Blessings. Namgayal Monastery – The greatest Icon of the Lama's also situated in Tsuglagkhang complex - you can buy some souvenirs, books on Lama's from there.
We met a little Boy his name was sheru the below picture might show you the Tibetan Tiger in him.
Our day was coming to an end but we were so desperate to stay out. As soon as we reached the hotel we started remembering the day sitting in the Balcony with you besties and looking at the great Himalayas still gives me goosebumps.
Day 1 something we missed is Shiva Café  , May be the next trips covers it all .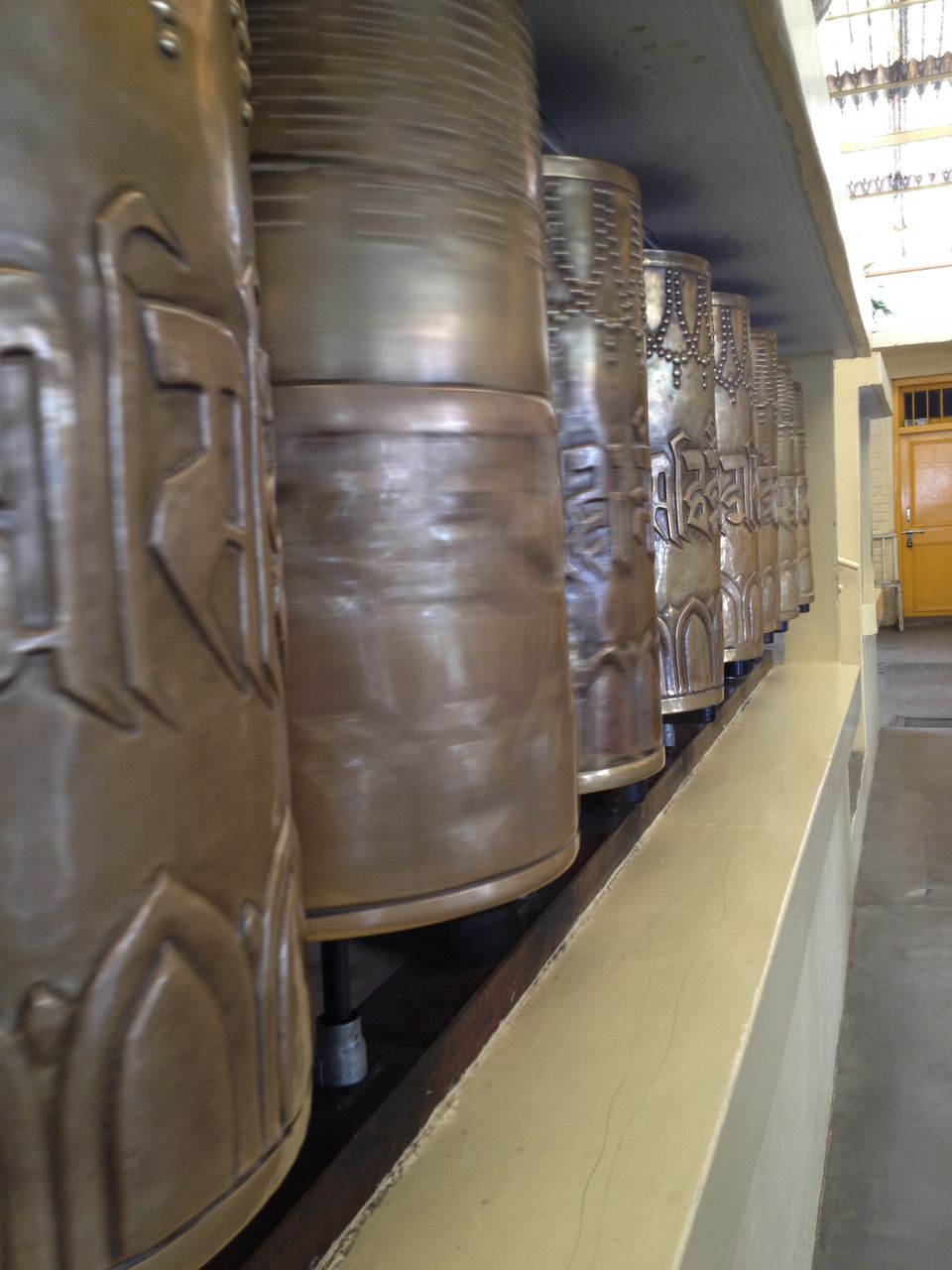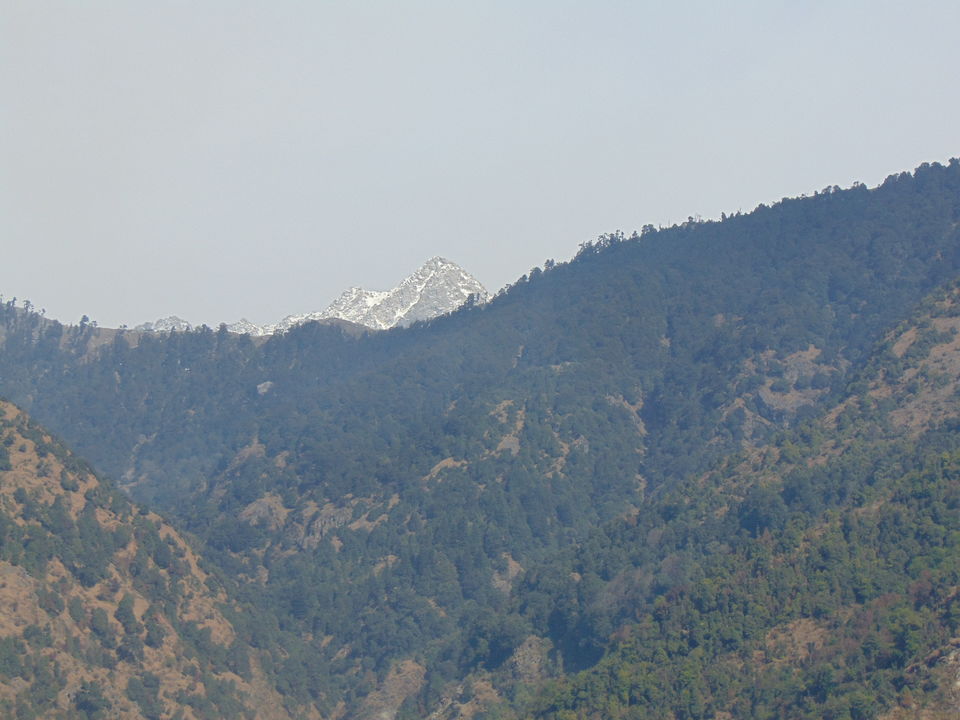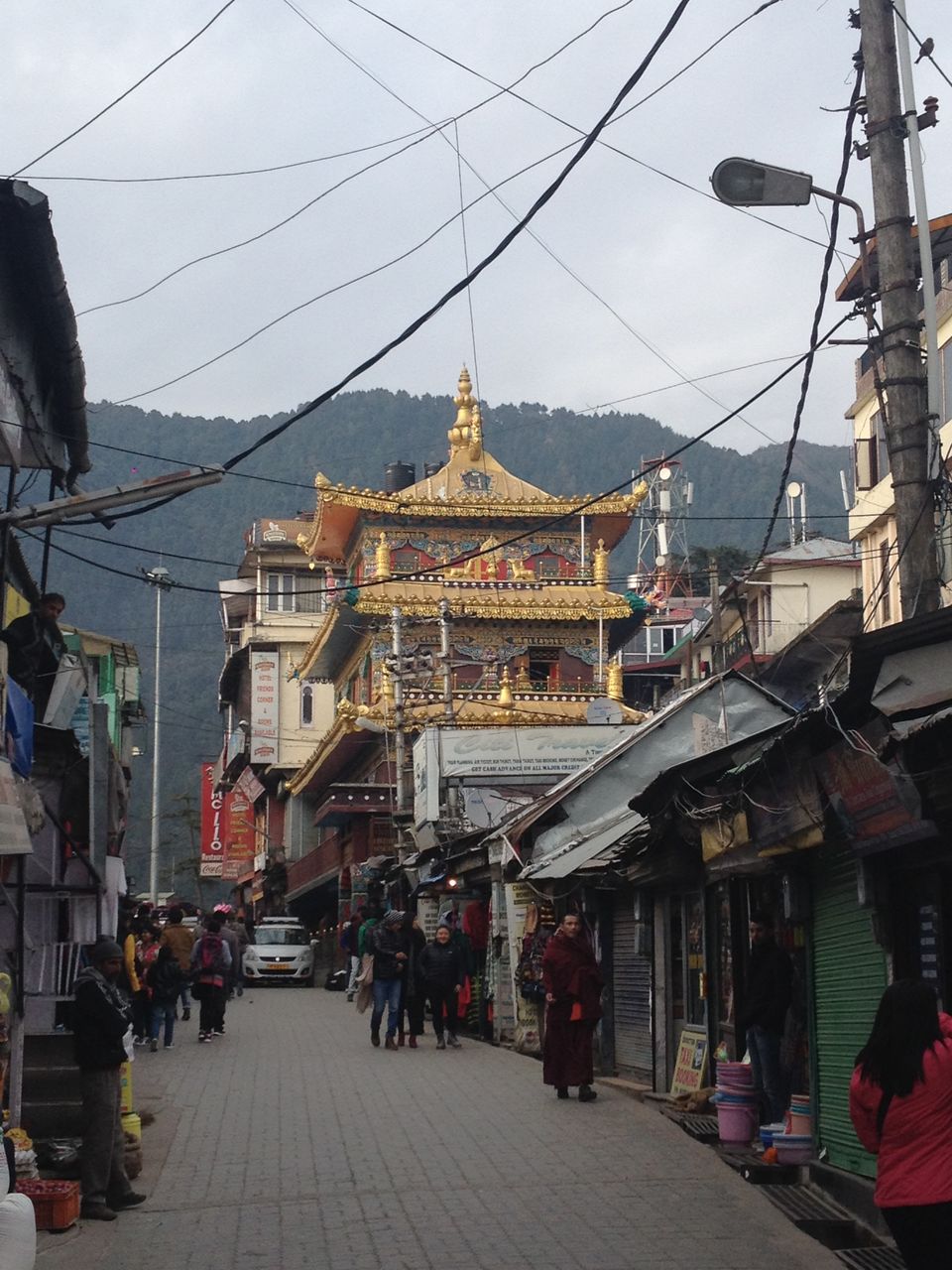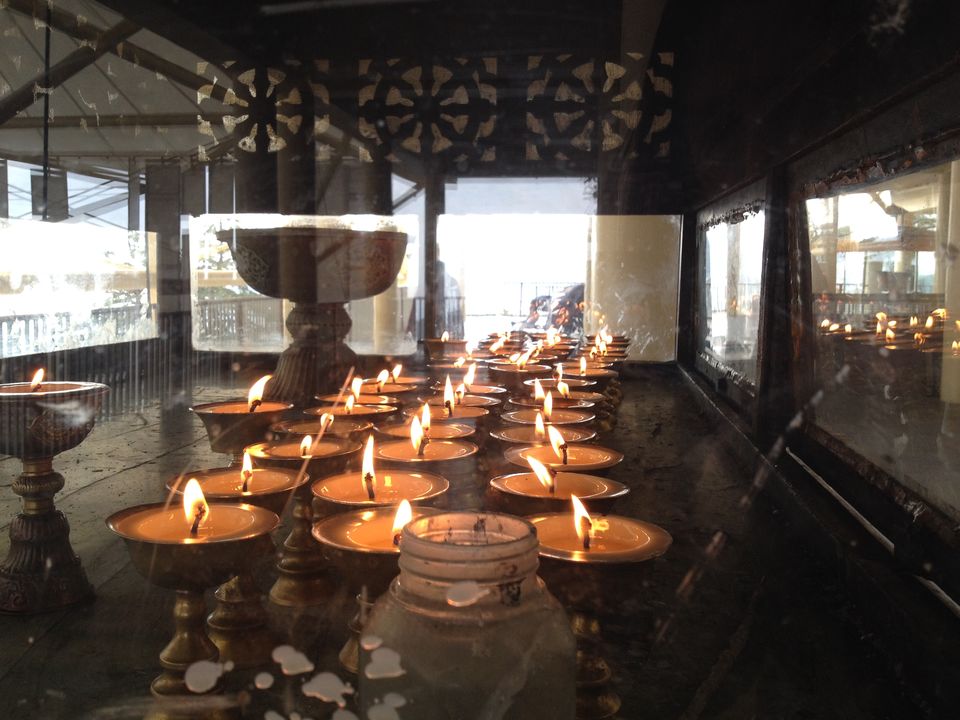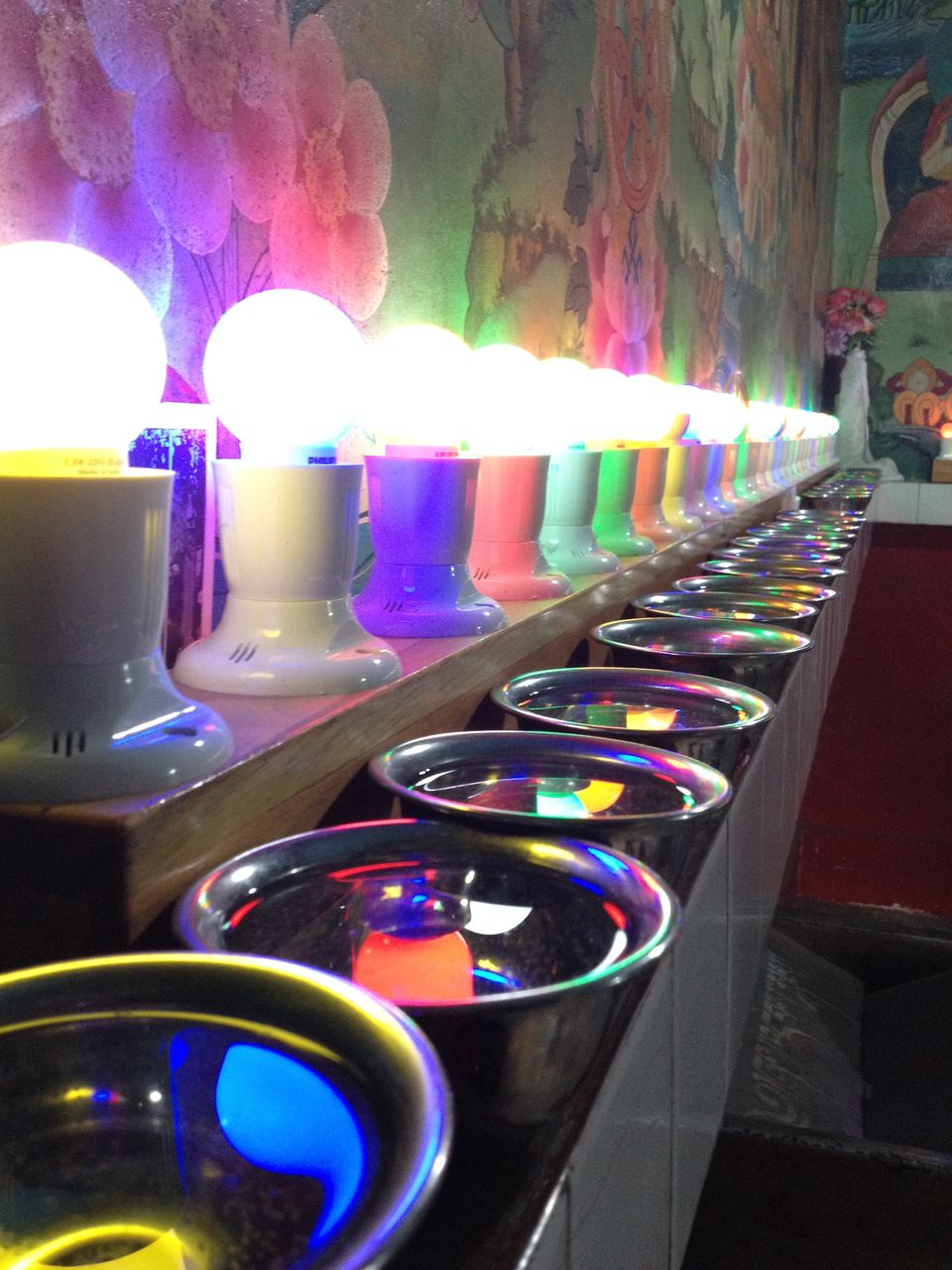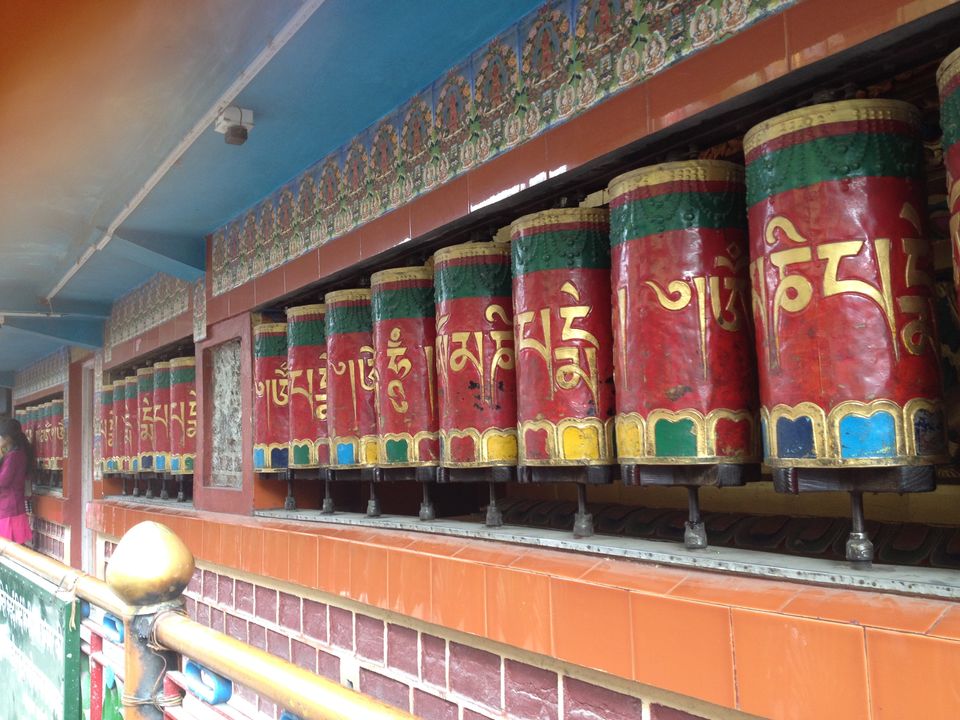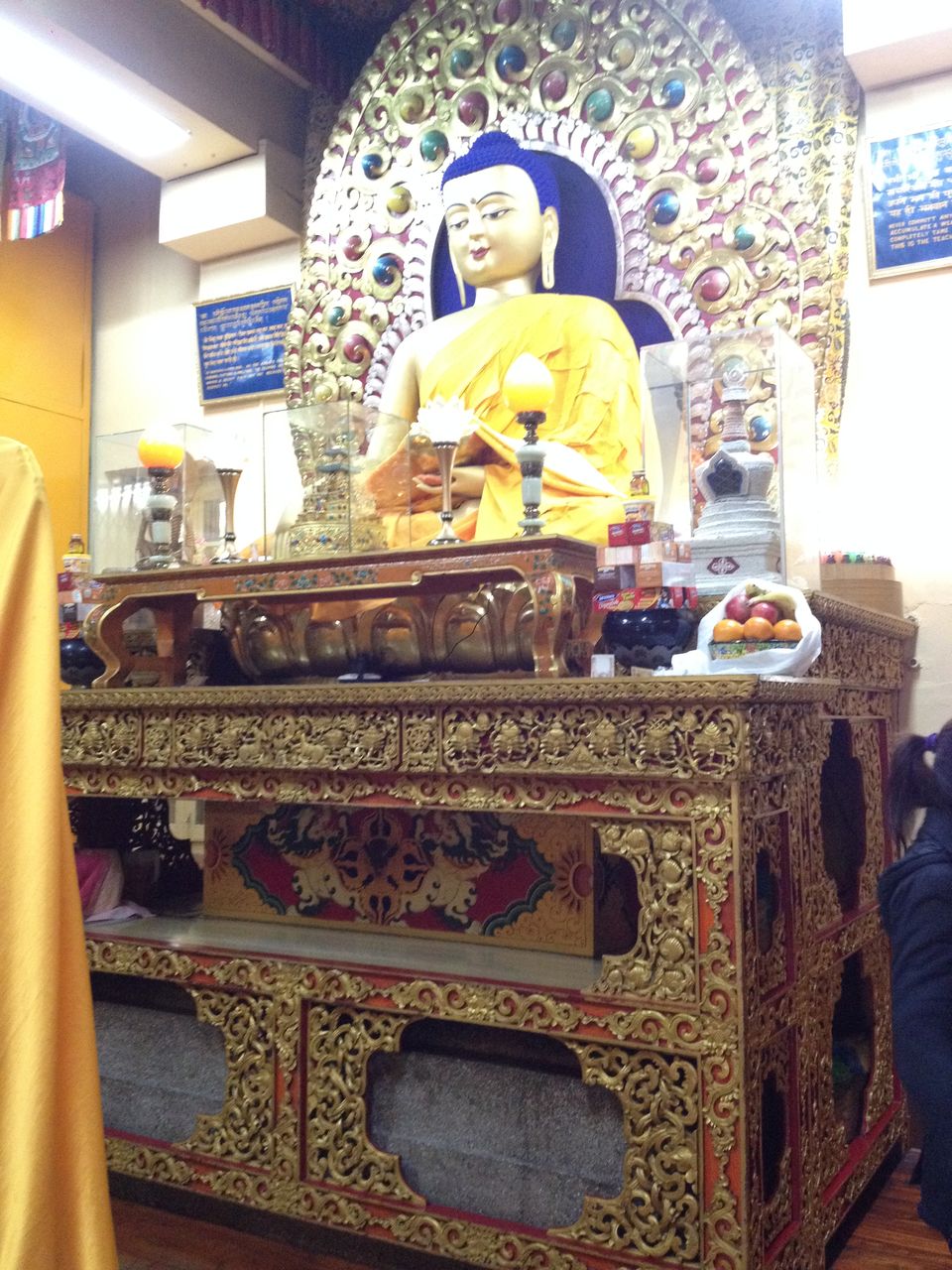 The Turning point came in our trip when our Trekking reached " The Triund " after breakfast we thought to go for trekking for few hours and come back to the hotel but as we started , We could not stop . We met so many Hippies who were travelling to Triund and we kept on hearing "if you are not going to Triund your travel to Maclodganj is waste "okay one time, second time again & then so on ……as we were not prepared to go then one of friend boosted us so much we decide to go without any confirmed camp , no much winter clothes . We met one Group and they assured us to accommodate in their tents as two of their fellows went back coz of weather sickness …
Yeyee we started for Triund now   the highest you go the zeal of going up increases the same happened to us , We reached there in 5 hours before the sunset and witness the sunset ……..It was amazing , Night things gone more crazy with music and bonfire , For dinner we had Dal – Chawal ahhhhh it was delicious .
No electricity , No Mobile Network , Only strangers around – who were more than friends , Torn Shoes , freezing breeze & we three in one tent ……… We could not tolerate the freeze so we went to the nearest fire spot & met Indian Army Soldiers – The whole night went listening to their stories it was 4:00am where we last saw the time and went sleep , We woke up early morning and again witnessed moon – sum together it was A_M_A_Z_I_N_G ……
Having tea and parathas on the Top of Triund and making plans for our next trip yeee that's what we do  …
We started from the top around 9:00 as it was raining the snow melted and it was hard to walk …. All the groups were making chains and moving down it took us 6 hours this time to come down,,,, it was 3 when we came done in two hours we had to check out from the hotel, Do packing, Arrange for some eating stuff, We dint have anything on the way & last not the least to reach Dharmashala Bus stand as the bus was at 5:00 pm …….
So we decided to distribute the work , 1 Girl went for packing and checking out another to find a taxi to reach Dharmashala & I went for some food parcel …. This Trip starting from Adventure and ended on adventure 
Finally we board the Bus and Back to the city ……..
Be prepared if you are going to Trek Triund Carry Power Banks , Speakers , Extra Poly begs , Extra pair of Socks , Basic medicines , water-proof begs , keep some cash in hand , Some Rum will be good ……….
Here comes the another add on to my life " Triund "