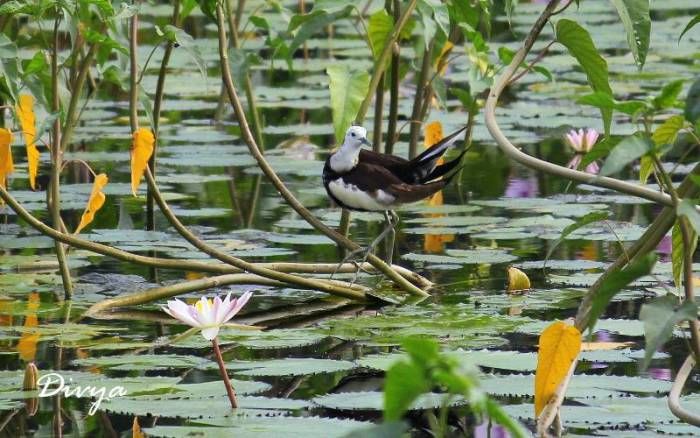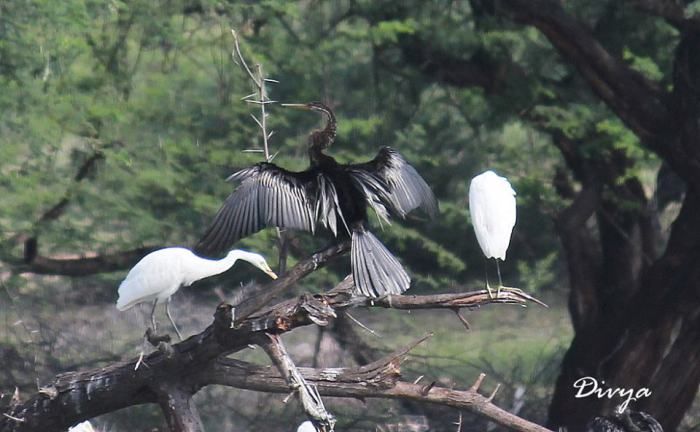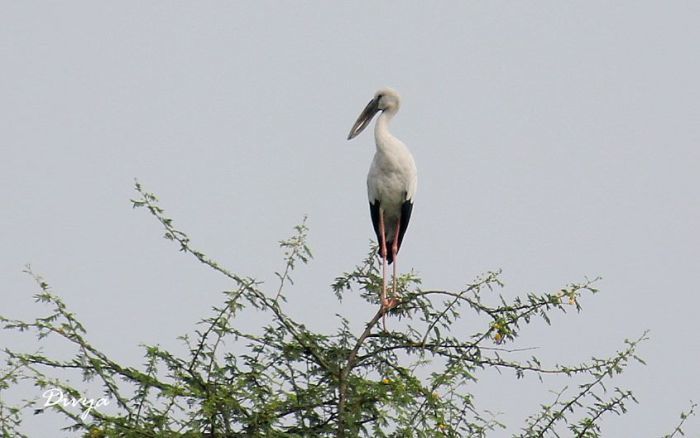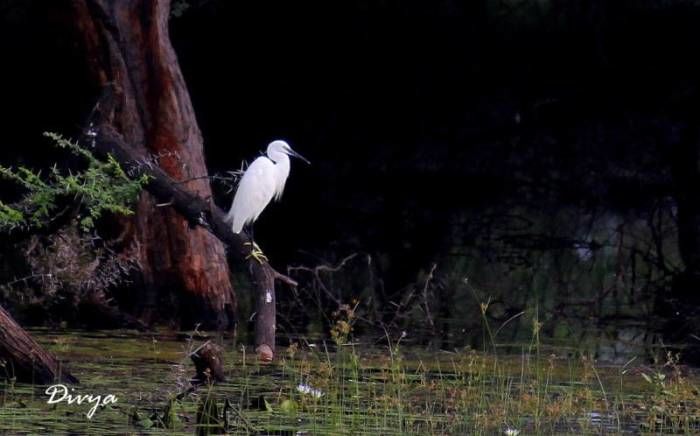 "Oh no, tomorrow we cannot start early for the temple tour. I will be occupied with the weekly bird census. You can may be skip that and instead get to know about Jain temples in Madurai from my brother until I return," informed Raveendran, a walking encyclopedia of birds, my friend and host in Madurai.
Bird census? In Madurai? The words echoed in my head.
Blame my ignorance – That was the first time I heard about birding in Madurai and not wanting to pass up the opportunity of getting to know more of my fellow earth mates, I counted myself in for the trip.
Seven km from Madurai city on Alagar koil road is Poondi tank – a spot considered ideal for birding by nature enthusiasts. Raveendran, who has a sharp eye to spot birds, noticed it first. Moving light as a feather, beautifully colored, midst lotuses and lilies, it was a bird I had never seen before. Instantly, I cursed myself for spending all the money saved to buy a camera on weekend travels around my hometown. As if hearing my thoughts, Raveendran uttered the golden words, "Take my camera and click some pictures." Throwing the binoculars in the air, I grabbed his high-end camera and clicked my first ever decent photo of a bird.
A km away from Poondi tank crossing two villages is Mathur tank – a spot where members of Madurai Nature Forum had gathered for the weekly bird census. I was pleasantly surprised to see a big group of more than 15, each holding either a camera or a book or binoculars. On talking to them, I figured they were from diverse professional backgrounds, united by their passion for birding.
Together, for the next one hour we spotted, clicked, and discussed birds. What they shared was fascinating—Madurai falls on the birds' migratory routes and the tanks in the city happen to be their resting place. During the season of migration from October to March, birders have identified over 236 species in the area.
After touring Gandhi museum in the evening, my friend spoke of a lesser known place in the outskirts of Madurai and added, it would be the best place to be during sunset. 10 km from the city, on taking a left, we reached Samanatham tank. What I saw was a sight that would leave any bird lover speechless. Hundreds of birds—Pelicans, Egrets, Ibis, Herons, and many more, were settling to roost in the tiny bit of land within the expansive water tank as sun was setting behind the trees.
It is a bird-watchers paradise. On 26 October, 2014 a total of 2500 birds were spotted at the tank by birders that included migratory birds such as Asian paradise flycatcher, Brown shrike, Blue-tailed bee-eater, Common sandpiper, Wood sandpiper, Garganey, Ruddy shelduck, Booted eagle and many more (Source: Madurai Nature Forum.)
"An ornithologist, also a senior member of Madras Naturalist's society, once challenged me that Madurai does not fall on the routes of migratory birds. But, he was stunned after seeing 2500 Glossy ibis, all at once, during sunset at Samanatham tank," shared Raveendran with pride.
At the end of my four days trip, the image I carried in my head about Madurai had changed—a canvas filled with temples and mahals in shades of golden brown had transformed into a canvas with mighty shades of green and blue adding a splendid contrast to the rich brown of temple city's architectural marvels.
If you are in Madurai and interested in bird-watching, contact Raveendran, President, Iragukal Naturalist Association (Mob.No: 9843136786) and enjoy watching these flying beauties with fellow nature enthusiasts.