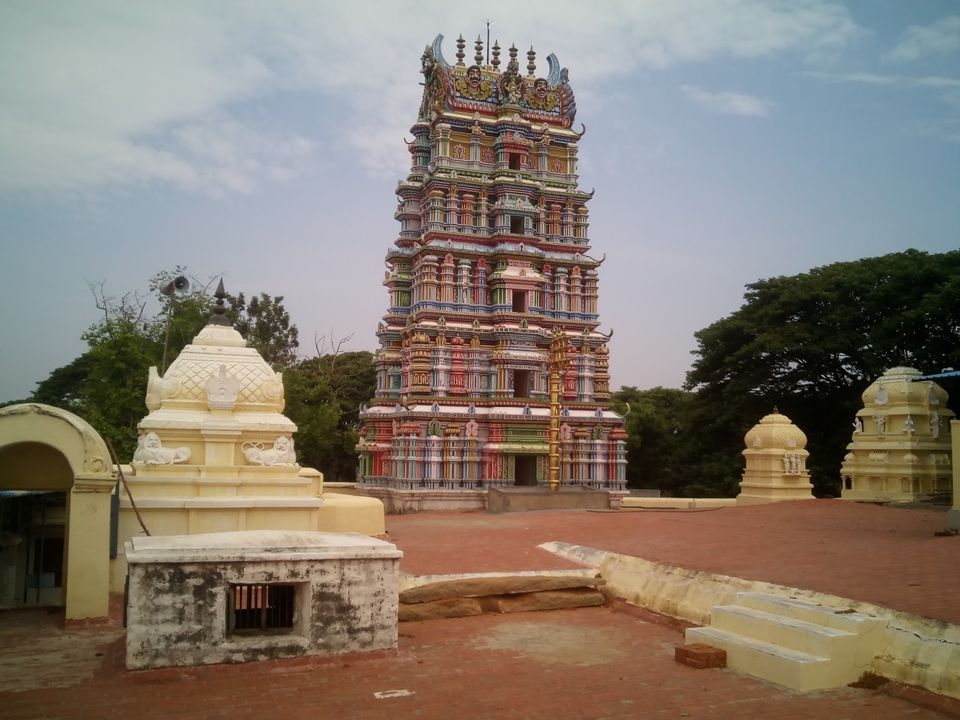 Magadi ranganath swamy temple is 1200 years old and it is around 60km from bangalore. There is also a nearby someshwara temple which is also very famous and very beautiful. These temples are the protected monuments under the karnataka state division of the archaeological survey of india.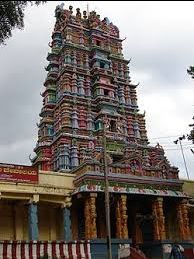 Like any hindu temple this also has a huge gopura and it is carved with many god and goddesses. It is even colourful.
History :
Magadi was first founded by the chola dynasty. Magadi is the birthplace of Kempegowda, the vijayanagar chieftain who founded bangalore in the 16th century. Kempegowda and the chiefs who followed him built many architectural temples here.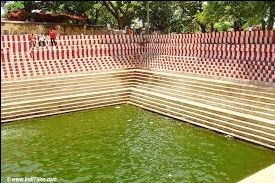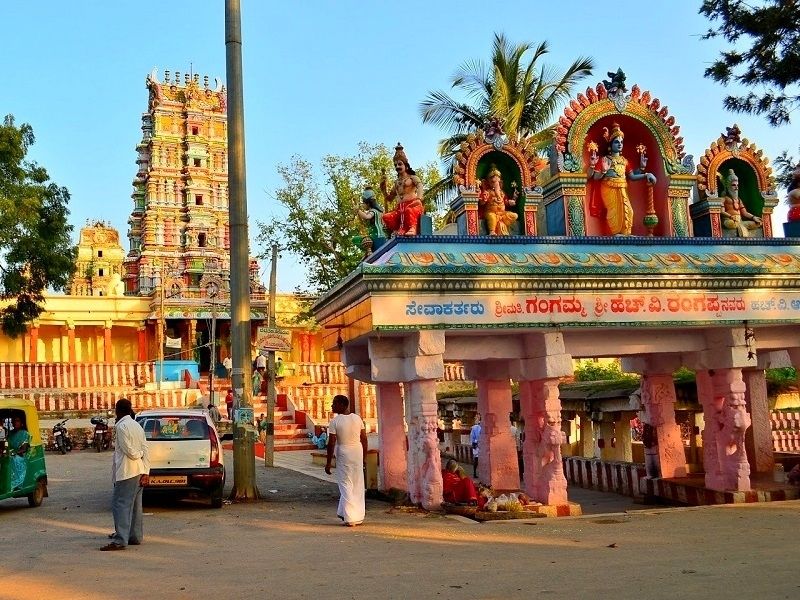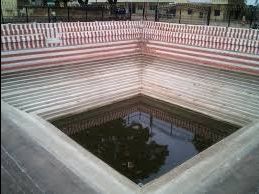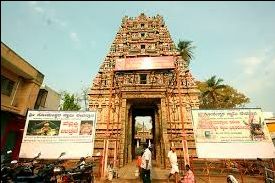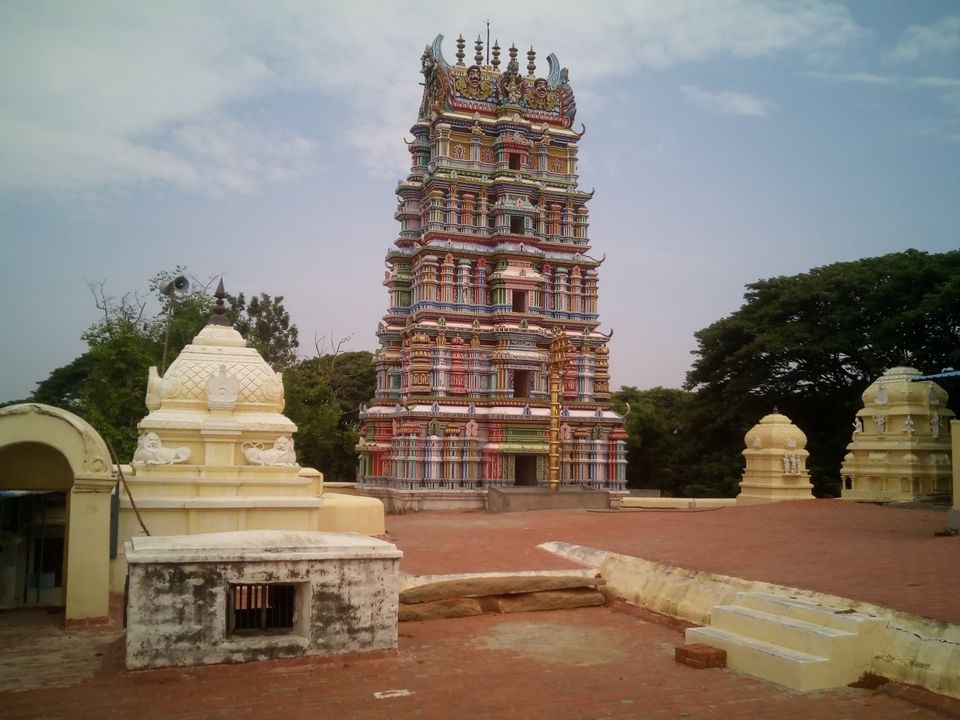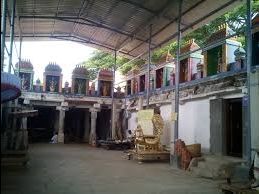 Ranganath temple :
According to the achari, the sanctum of the ranganatha temple was first consecrated in early 12th century by the chola ruler and the temple has undergone renovations and expansions since. Based on an inscription on a garuda stamba in front of the temple, the tall decorative gopuram were added by the famous vijayanagara empire King krishnadevaraya in 1524 AD. Contributers were also made by the mysore regent tippu sultan, and the Maharaja of Mysore. The ranganath temple complexes consists of several shrines which includes sanctums for the hindu deities Rama, Sita, Anjaneya, Lakshmi, Venu gopalakrishna and ranganath. Legend has it that the main deity was installed by sage mandavya lending the location the name "Mandavya kshetra". The pillars in the temple have attractive sculptures in relief. On either side of the temple entrance are two large colourful images of elephants.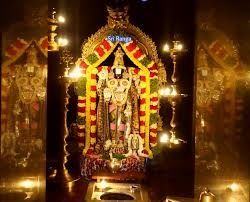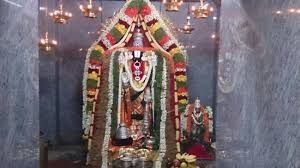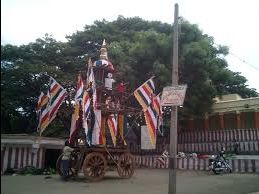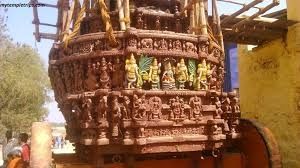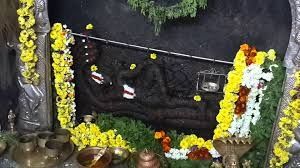 Someshwara temple :
According to the historians, the someshwara temple was built by kempegowda after coming to power in 1569. However there is another view that the temple was actually built by his descendent kempavira gowda. Notable structures in the large temple complexes include a spacious inner prakara with lofty towers and mantapas. Pillar decor includes motifs of dancing girls, soldiers, birds, and animals such as lions in relief. The complex includes a small shrine for parvati, consort of the hindu god shiva. A short distance from the complex is a mantapa for nandi, the vehicle of the god shiva.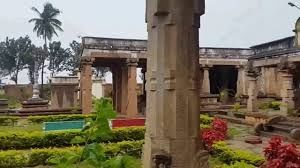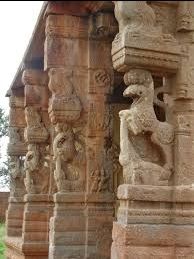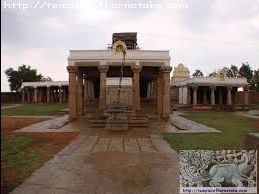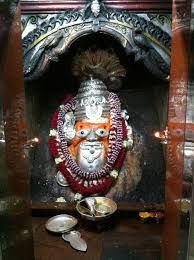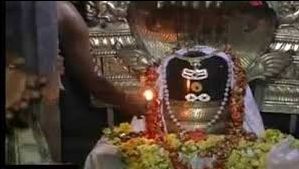 Savandurga hills :
It is also very near to bangalore and it is around 30km from magadi. It is formed by the two hills karigudda and biligudda. The name of the temple is narasimha swamy temple and it is very famous God there. It is also a trekking point where many trekkers come to trek the hill. The prasadam will also be served after the pooja. It is both religious place and a nature's beauty.