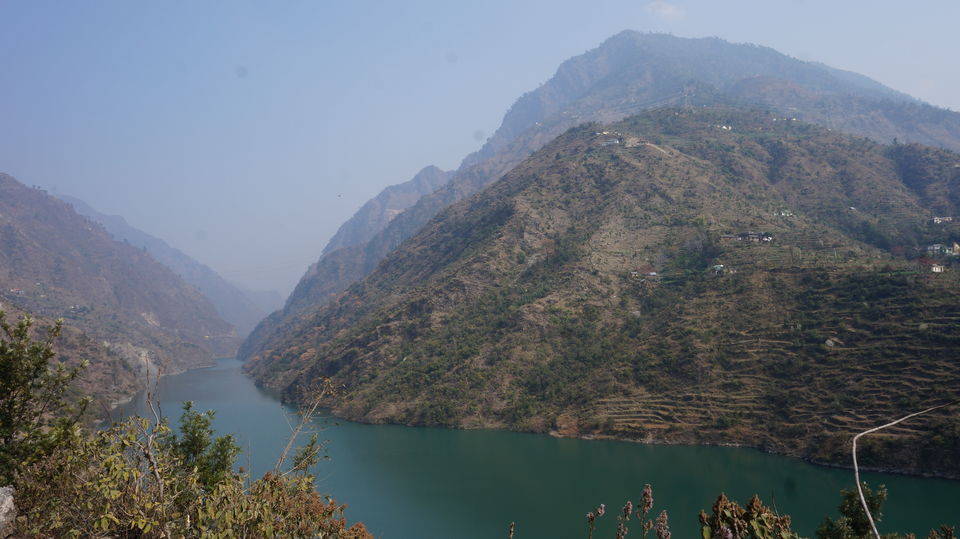 When I was a kid, I had 2 best friends. From homework to girl talk to after school play, we gang of 3 girls did everything together. But here is the thing, in those torturous long summer holidays I stayed back at home in Odisha when my BFFs traveled to their natives one to the North and other to the South of India. Sure I enjoyed Kerala's banana chips and agre ka petha (sweet) when my girlies got back, but stories of their travel made me incredibly jealous.
Time went by but the idea of travelling lingered in my mind to explore new places not to collect souvenirs, but stories. Growing up and moving on, I got bit by the 'wanderlust' bug and the traveler in me got its way out.
We (Me and hubby) were in Manali this February. I planned a lot being a type A controlling personality. Earlier, I had my snowfall moment in Italy and I wanted the same happiness for Shiv this time.
We flew Bangalore to Chandigarh and drove from Chandigarh to Shimla and later to Manali, and were amazed by the incredible sights of glistening snow peaked mountains. We had a fair share of places to cover and started with a Manali local tour.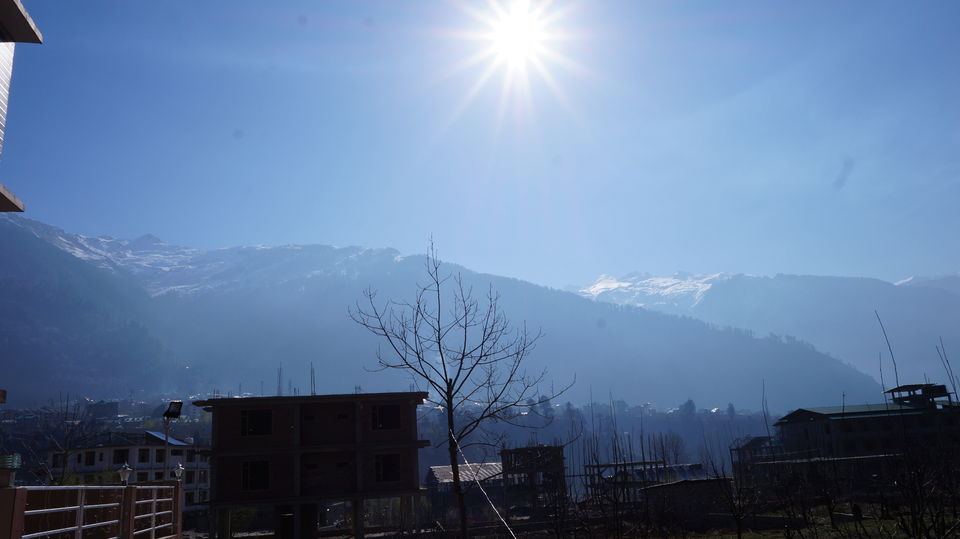 Day 1: Manali - In and Around
Next morning the bright sunshine stole my heart, and we were looking forward to explore more. We had to cover the following places in the day: Van-Vihar, Tibetian Monastery, Manali Clubhouse, Hadimba Devi Temple, Vashisti Temple and Baths and Manali Mall Road.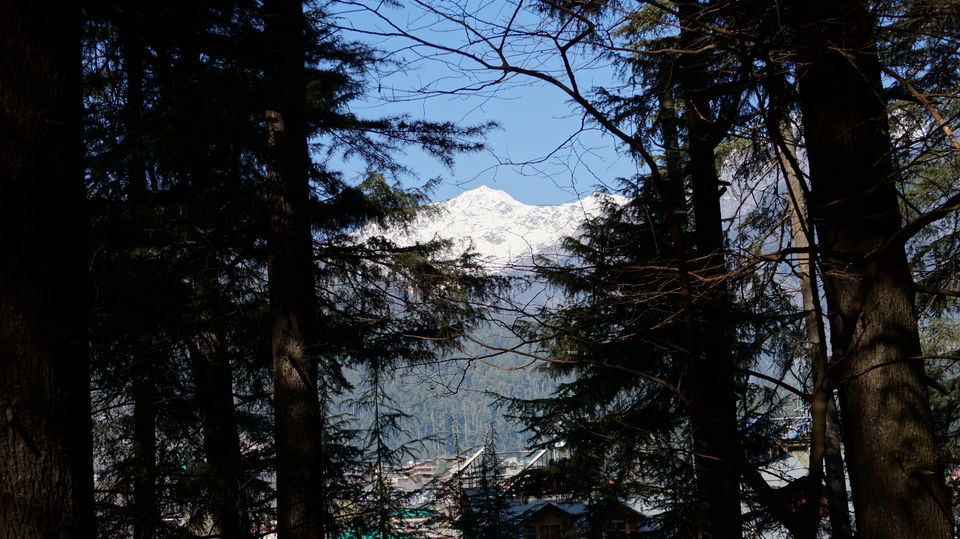 We started with Van Vihar - A beautiful public park at the heart of Manali. Blowing air in that chilly and sunny morning from our mouth and watching it form a cloud of smoke was something I experienced after a really long time. Being born in a country where we are a billion in population and having been faced with tourist stampedes and strangers peeping into my selfies; I was pleasantly surprised to experience the beautiful morning in this deserted park where I could hear Koyal and other birds chirping and Beas river adding to the music. Tall deodar and pine trees made sunshine play peek-a-boo on my face.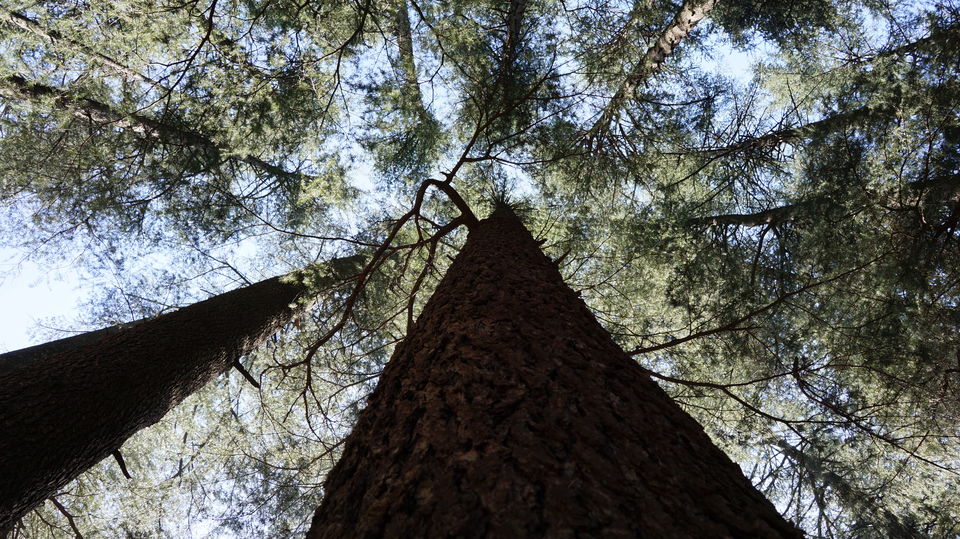 Next, we walked across the street and entered Buddhist Monastery. This was my first experience in a monastery and the old world charm coupled in the place made my experience marvel worthy.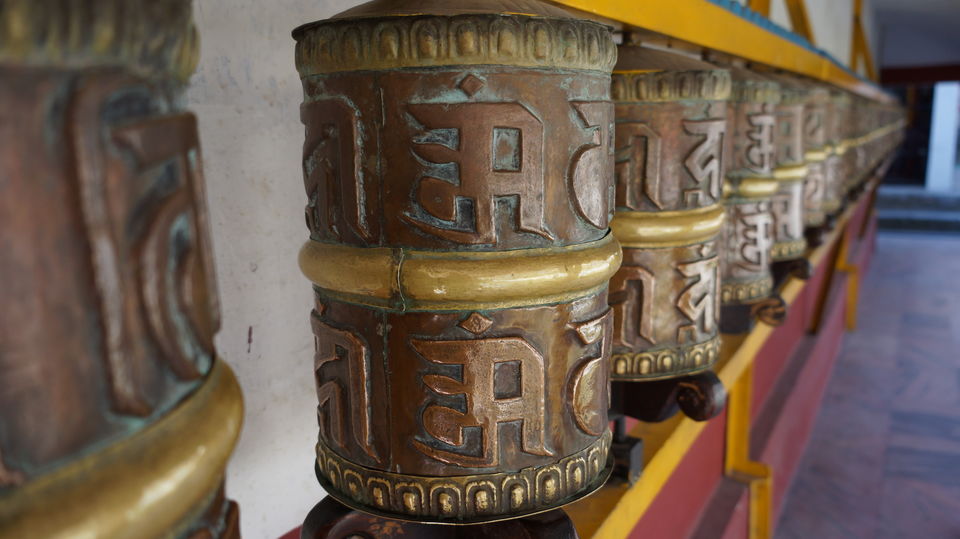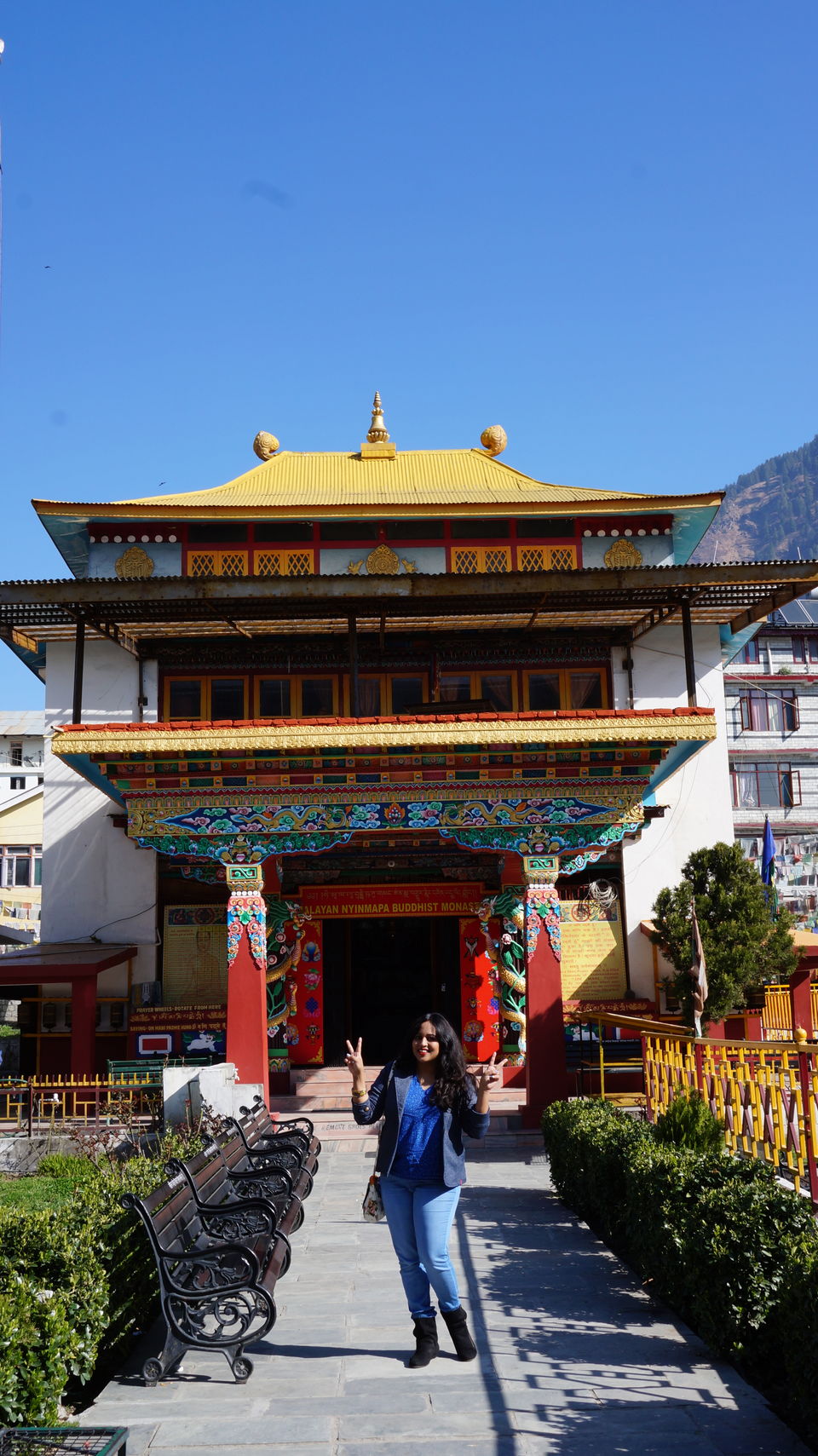 Moving on, we tried an activity of rope bounce over the chilly river. When my feet dipped inside the river for the first time it froze for an instance but I made a woohoo noise and enjoyed the activity. It was a fun thing to try and not as deadly as it looks.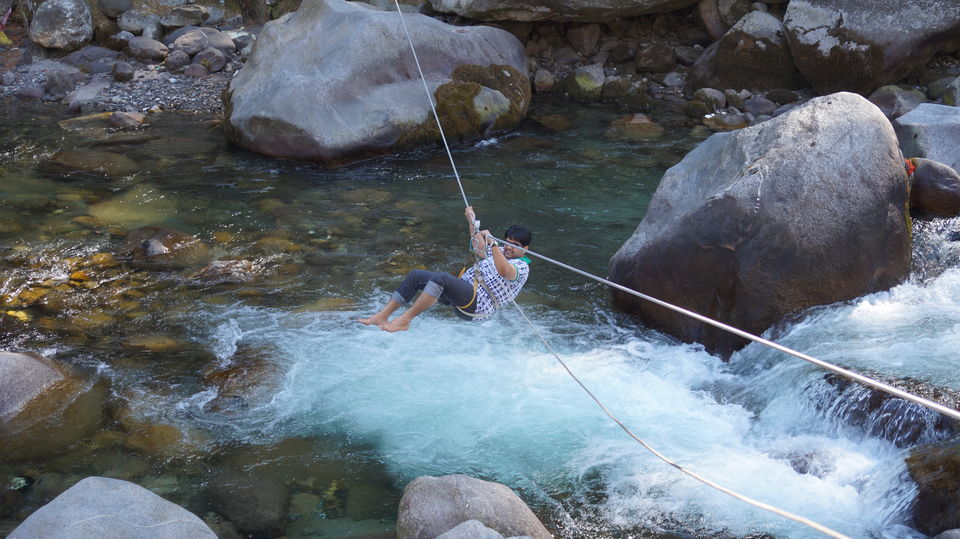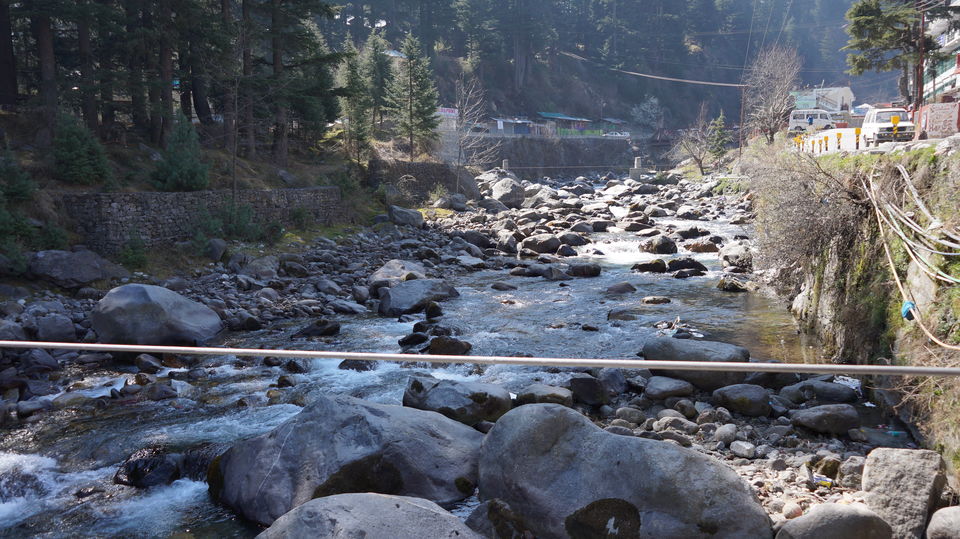 Next, we visited Manali clubhouse which offers ethnic handicrafts and dresses.
We moved on to Hadimba Devi temple which is located amidst a forest called Dhungiri Van Vihar and is a major tourist attraction. Before entering the temple local ladies flocked and pursuaded us to hold round and furry rabbits. The idol of Goddess Hadimbadevi is placed in a small cave inside the pagoda shaped temple with intricate woodwork on the door. A lovely walk later, we found yak rides and people dressing up to click pictures in Manali traditional dresses.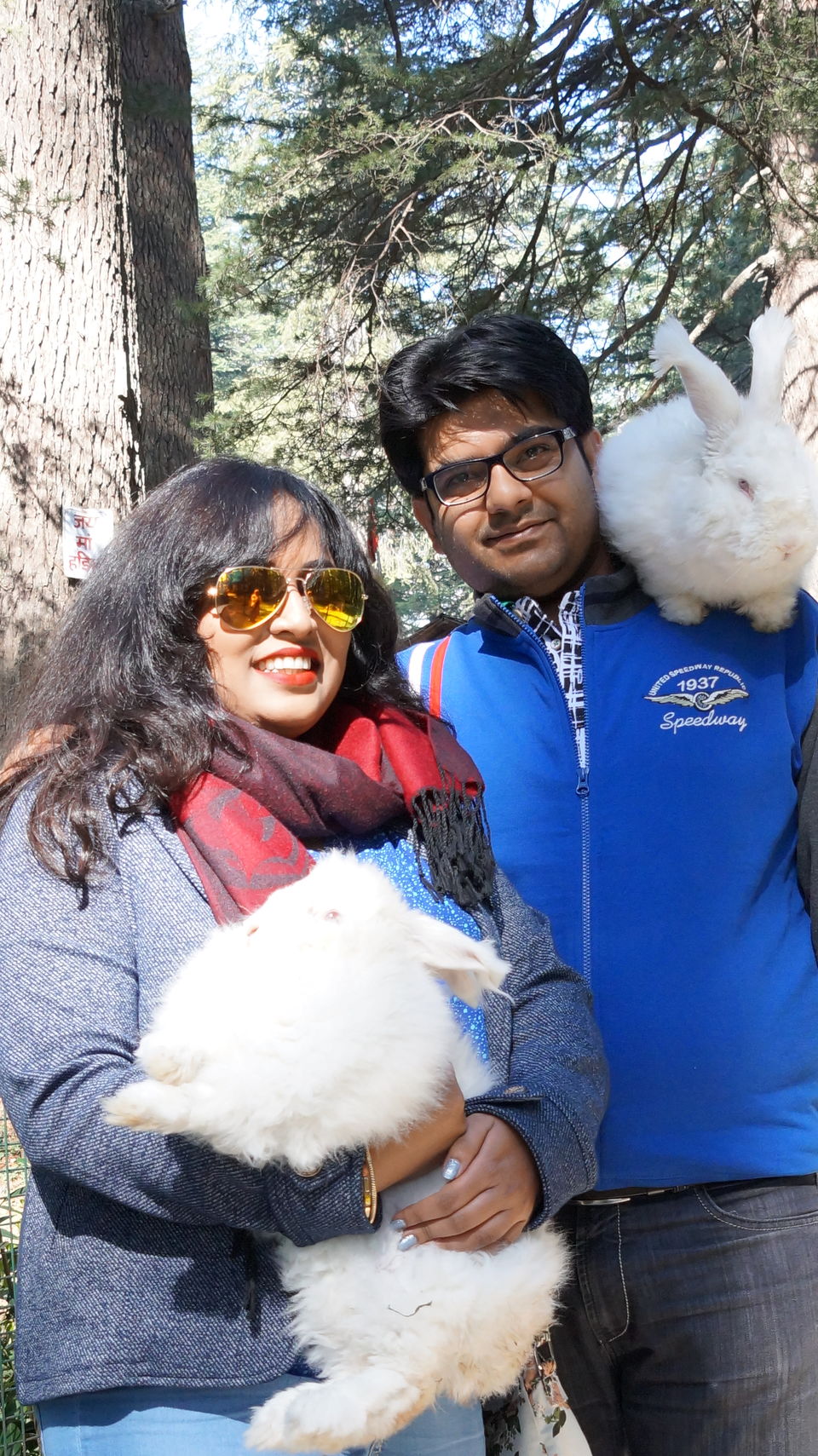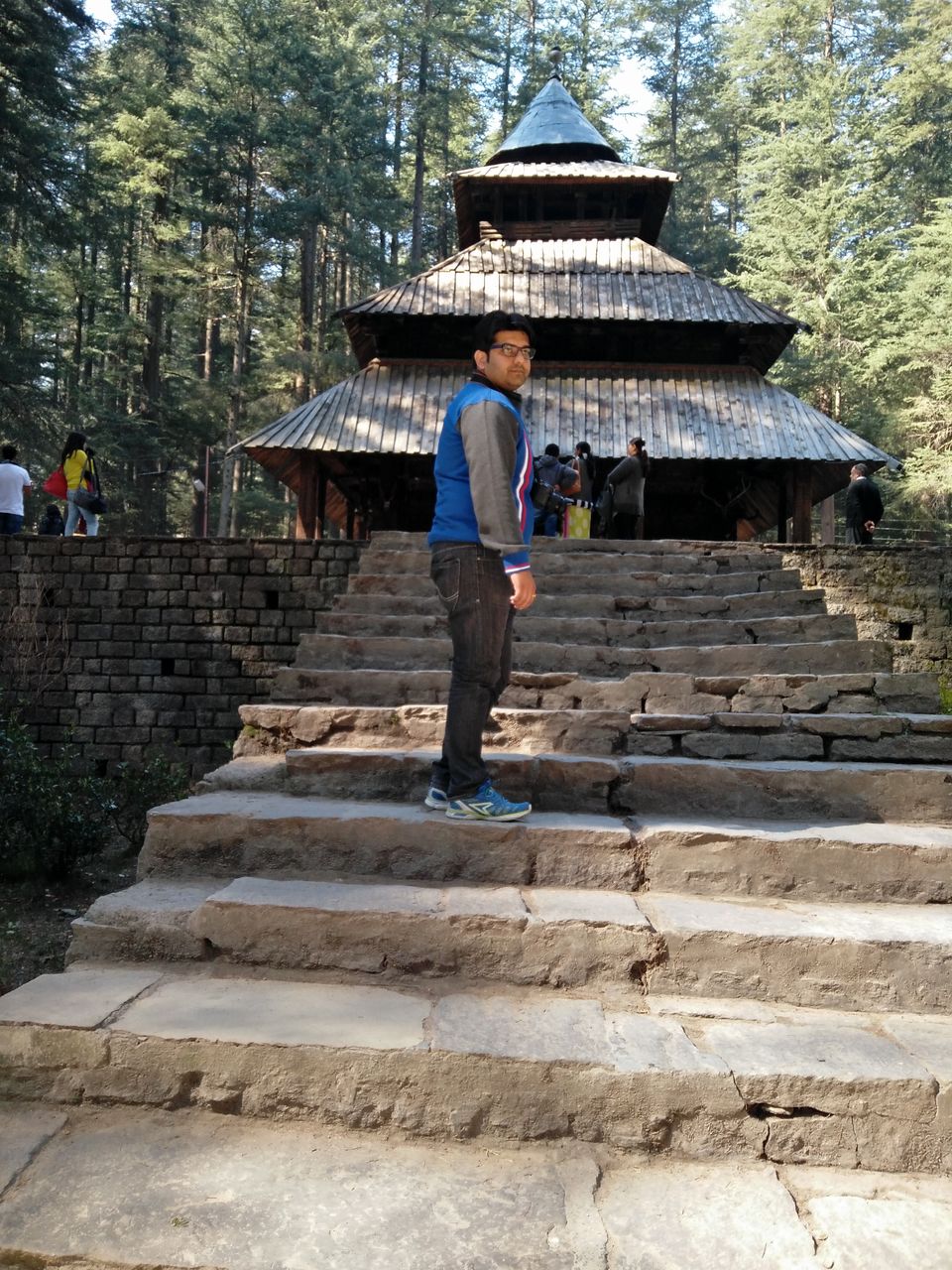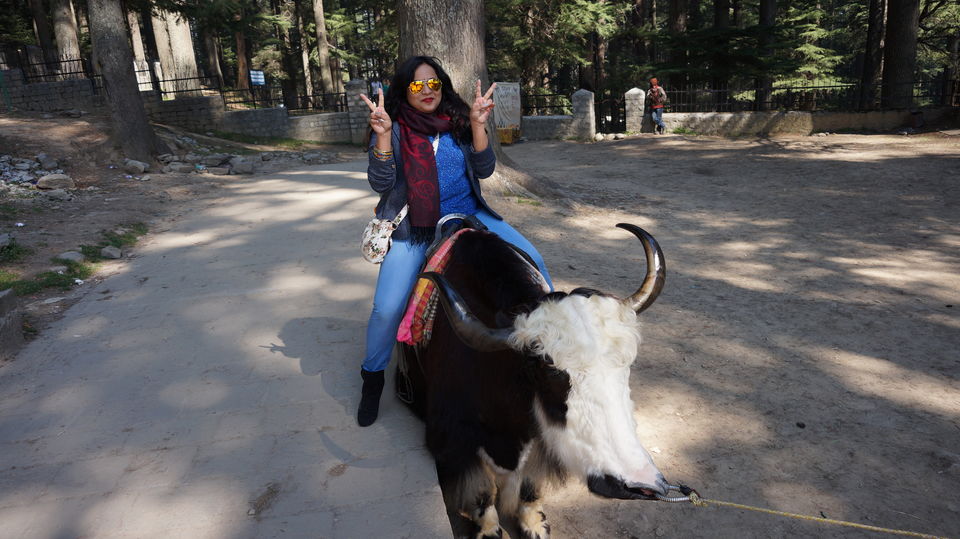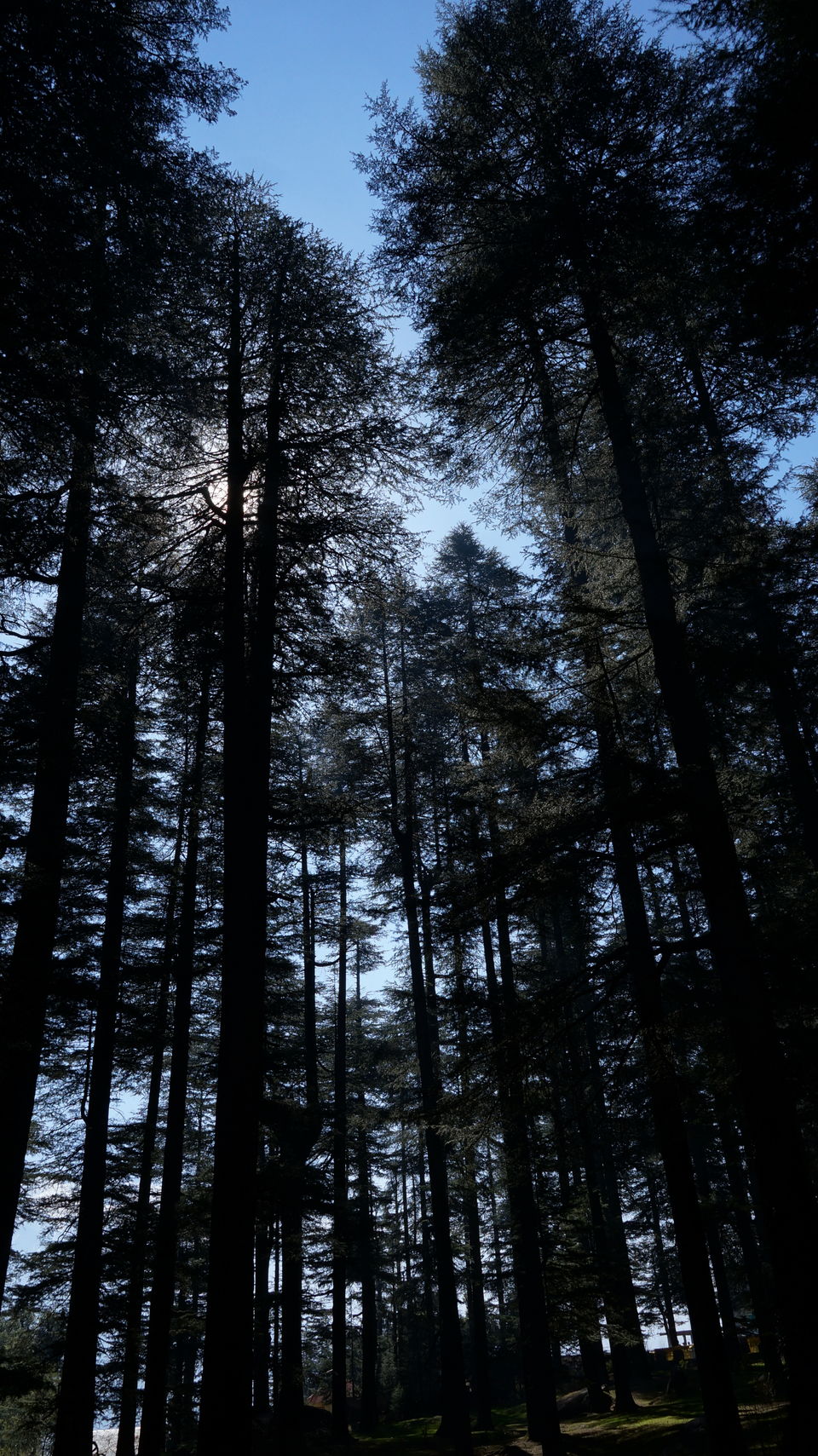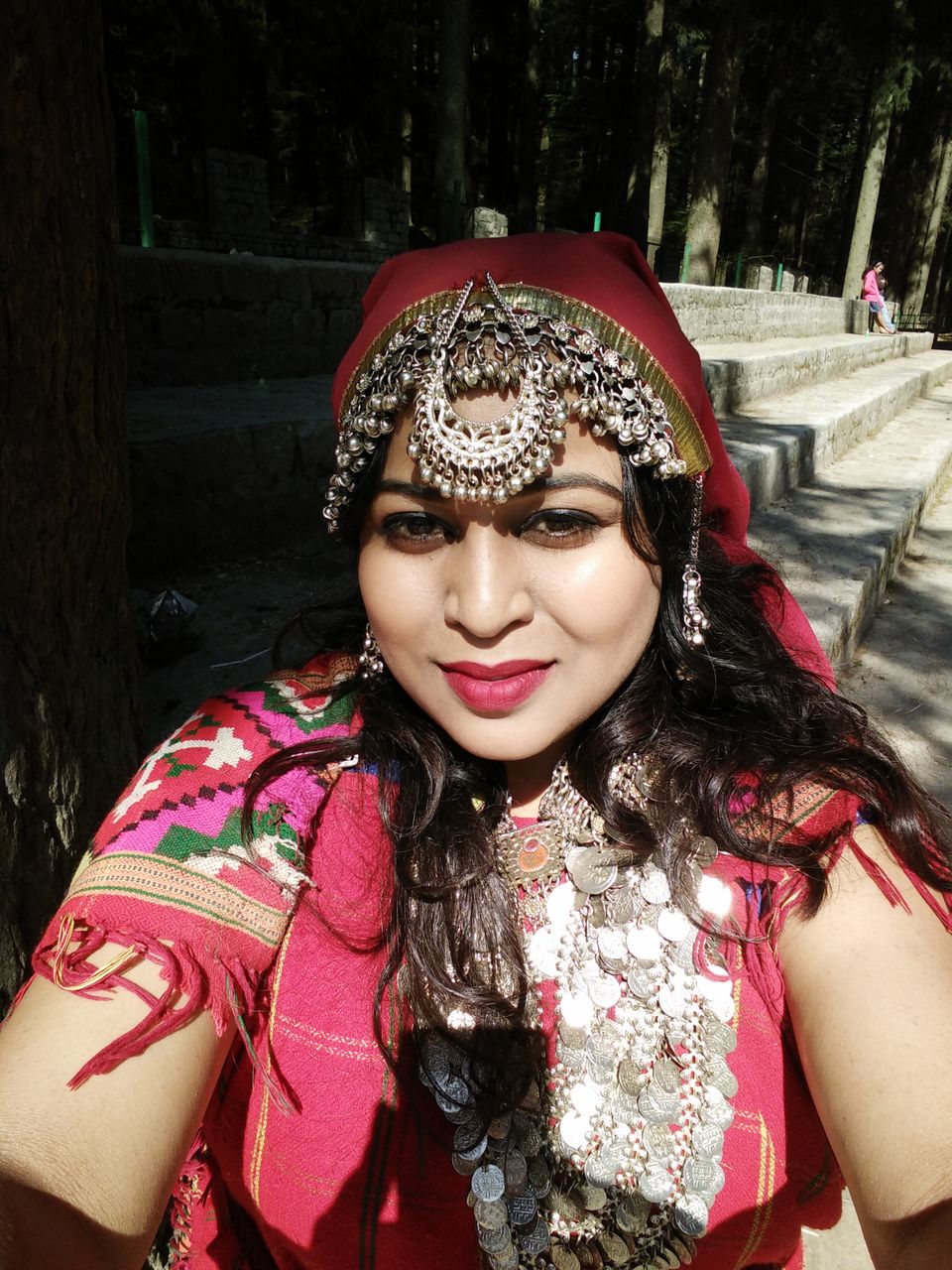 Walking uphill from the main road we were at Vashishti temple and Baths. This temple is built with intricate wood carvings and is about 4000 years old. Hot springs flow around the temple which is believed to have medicinal value and is used in abundance by the localities.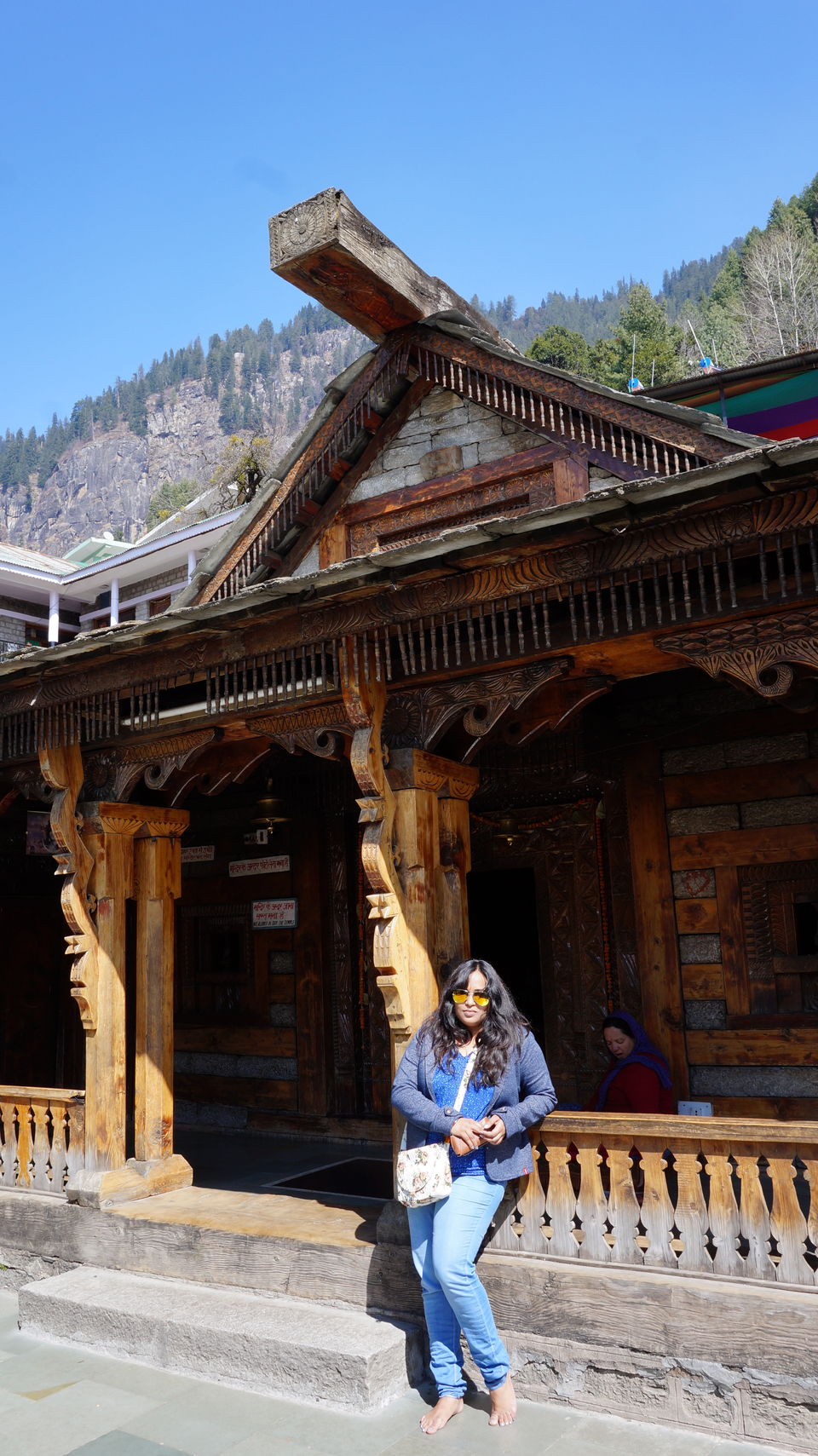 A lunch break and afternoon nap later we decided to see Manali Mall Road. What interested me were locally made paintings, which would serve as great take-home souvenirs. Local shops sell apple cider vinegar with various fruity sweets which are worth a try.
Disappointments:
- Global warming: Did not experience snow fall contrary to snowing weather predictions.
- Fashion chase: Did not find fashionable accessories in Manali mall road in comparison with Shimla Mall road.
- Time waste: Was pursued to buy 'Sparu' which is a blanket and an illegal buy. This was near Vashishti Temple and wasted our precious 1 hour.
- Could not bring furry creatures back with us to Bangalore. Sob!
Day 2: Solang Valley and Rohtang Snow point Unveils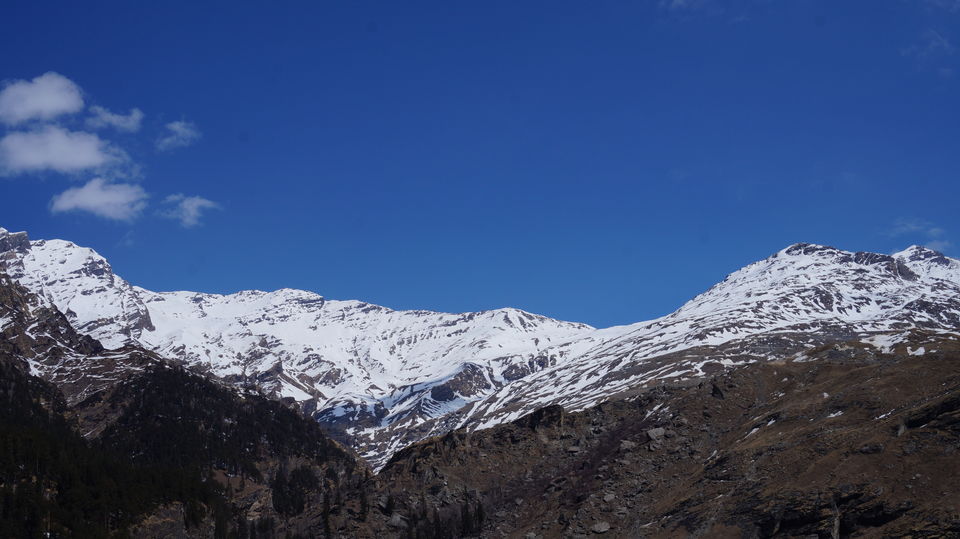 We started our day early with plenty of sunshine but still no signs of snowfall. The luxury of roaming around in deserted gorgeous places was gone now. Newly wed couples flocked all around the Rohtang pass snowline and pictures were being clicked in every nook and corner on snow. While a picture is worth a thousand words, I am sharing some beyond gorgeous view Rohtang snowline offered our eyes.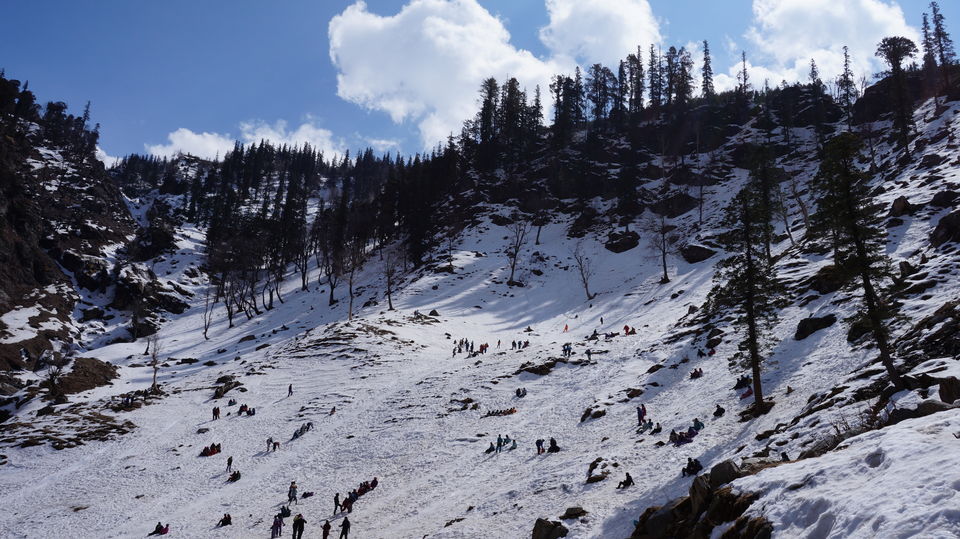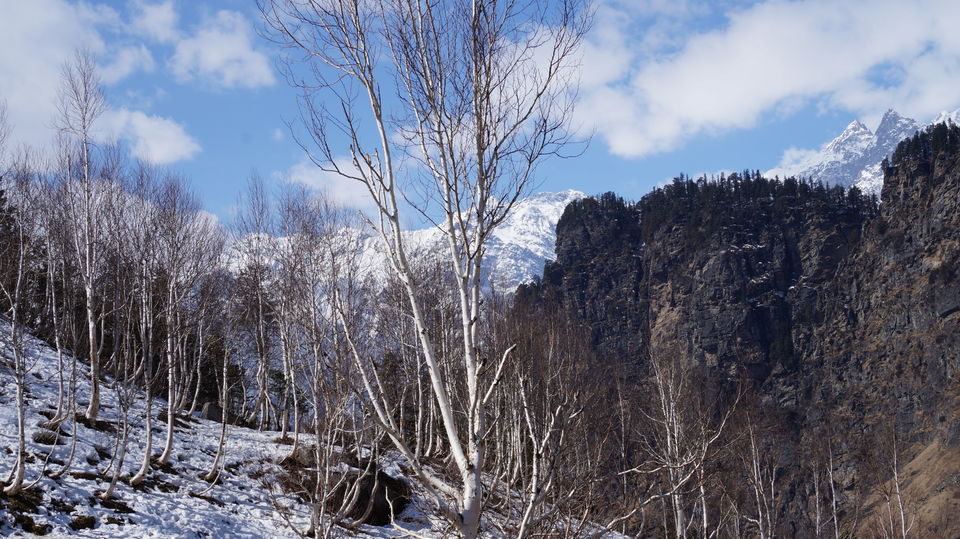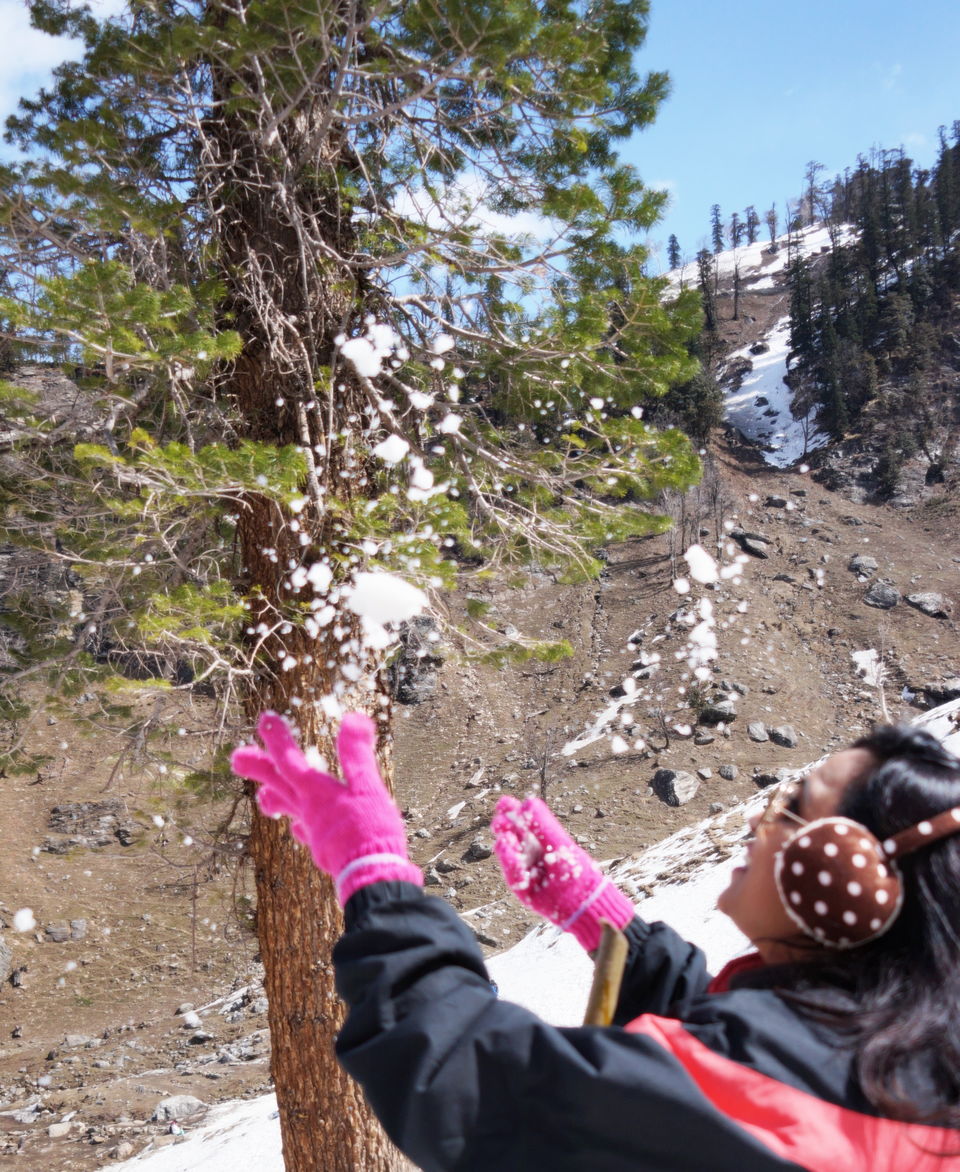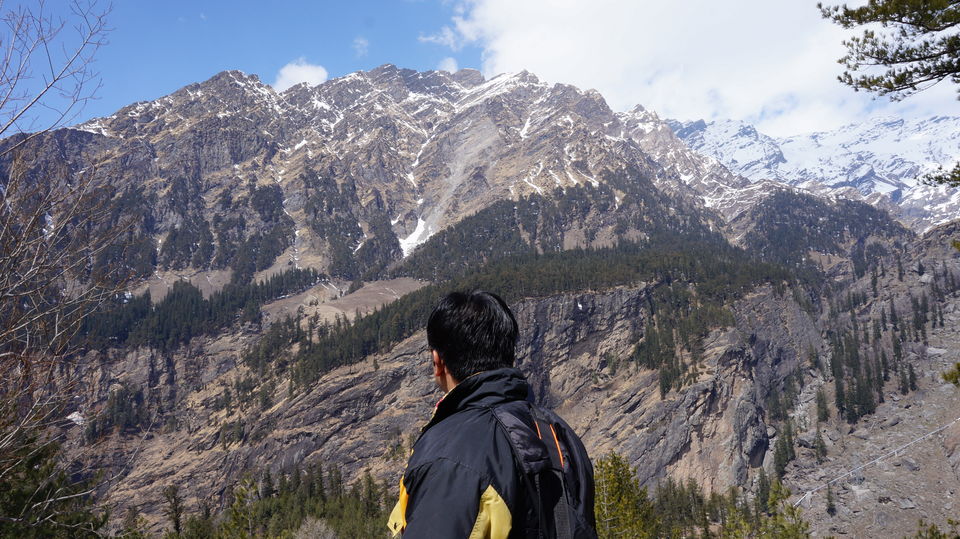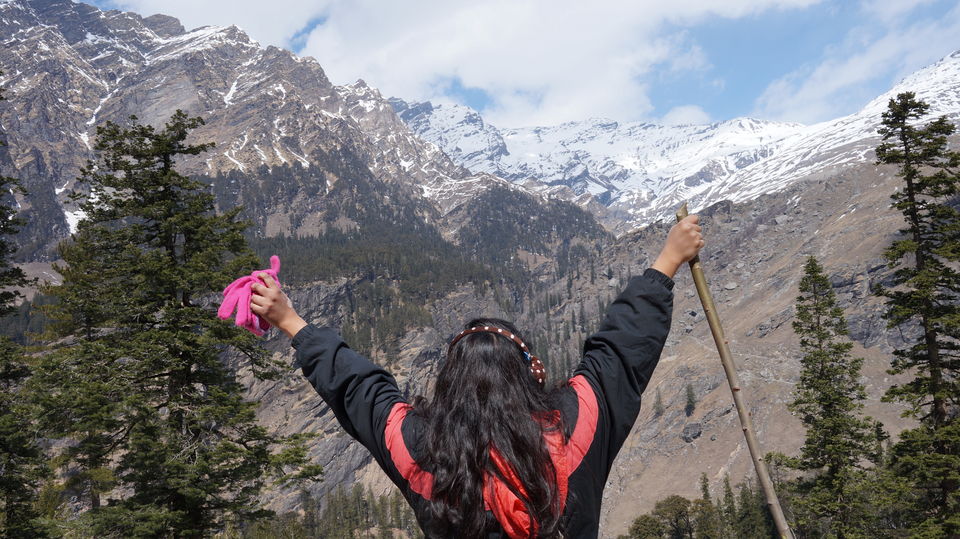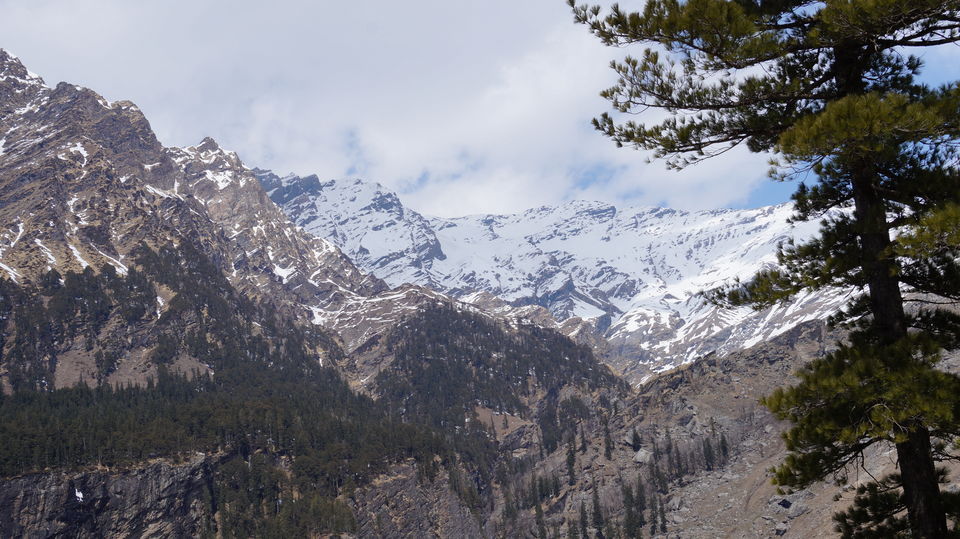 After lunch we visited Solang valley. A private escalator charging Rs 500 per person was taking people up and the view after reaching the top was unlike anything I had ever seen. What started as a lack of snowfall was made up by the gorgeous panoramic views. I saw a guy proposing his beloved getting down on a knee in the snow and it made the freezing evening worth it.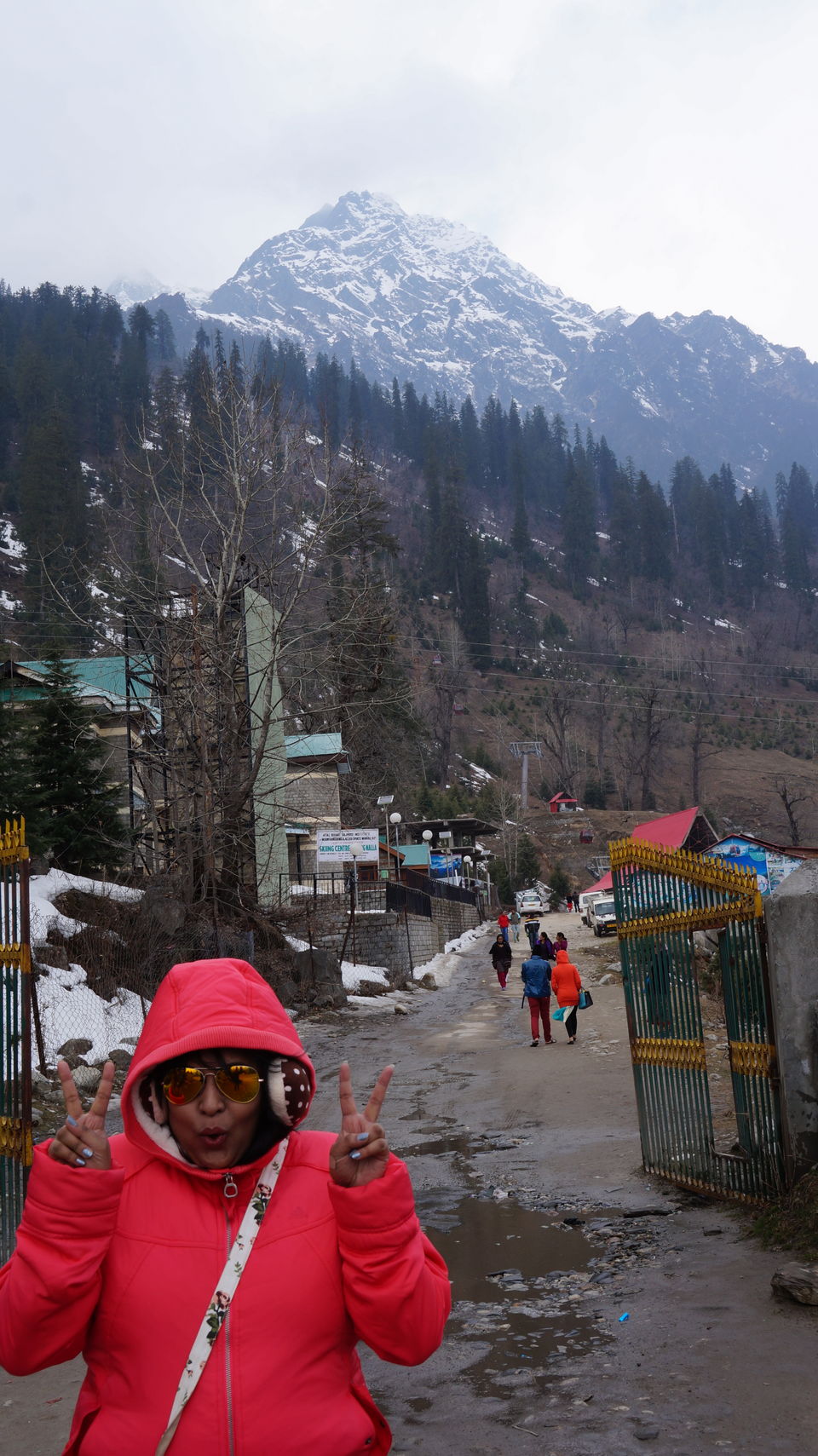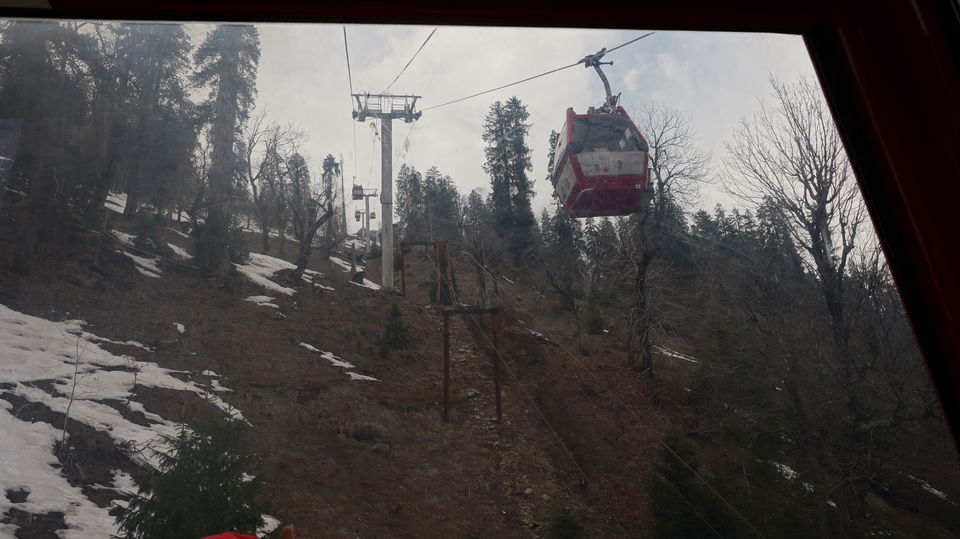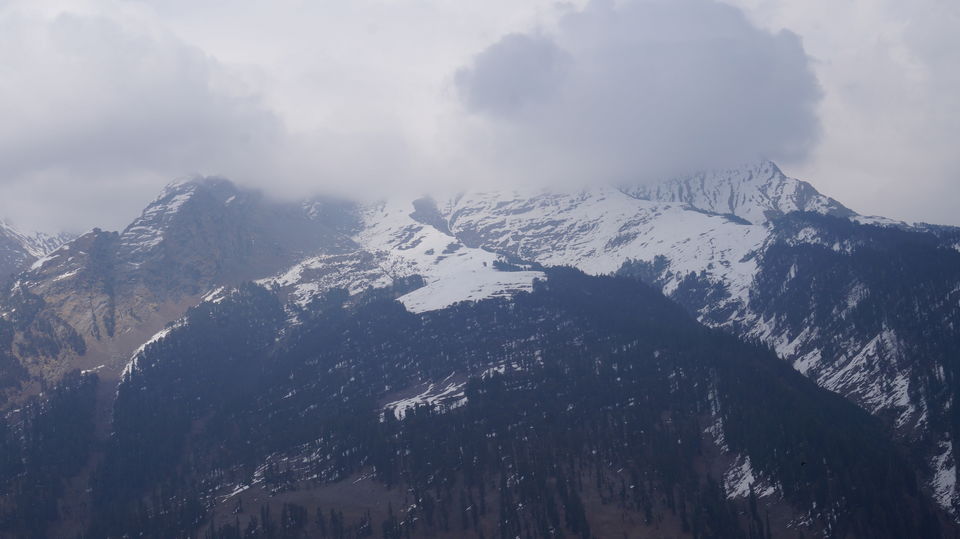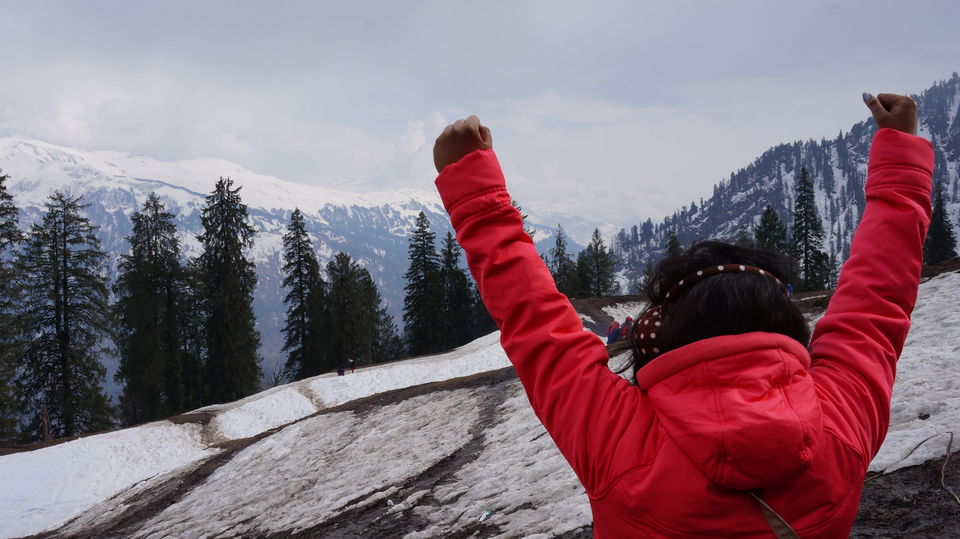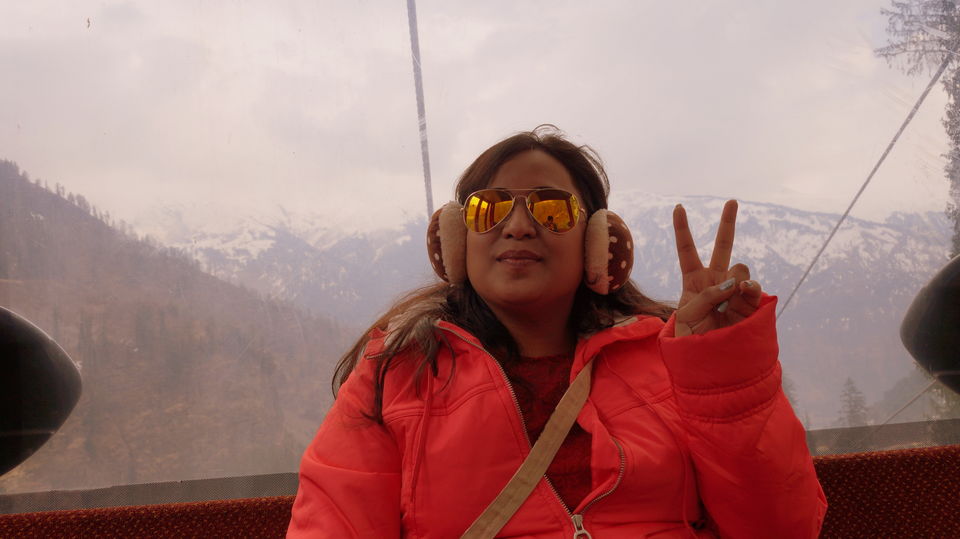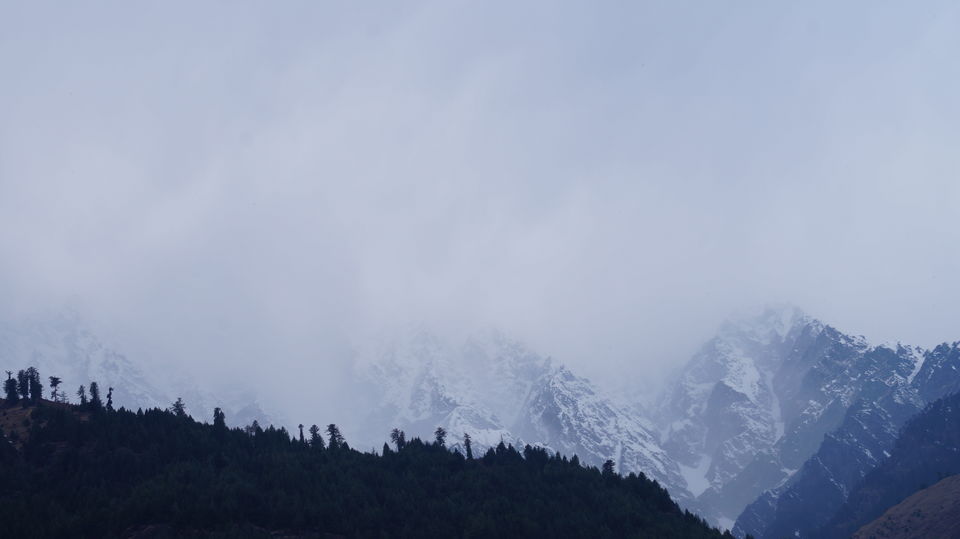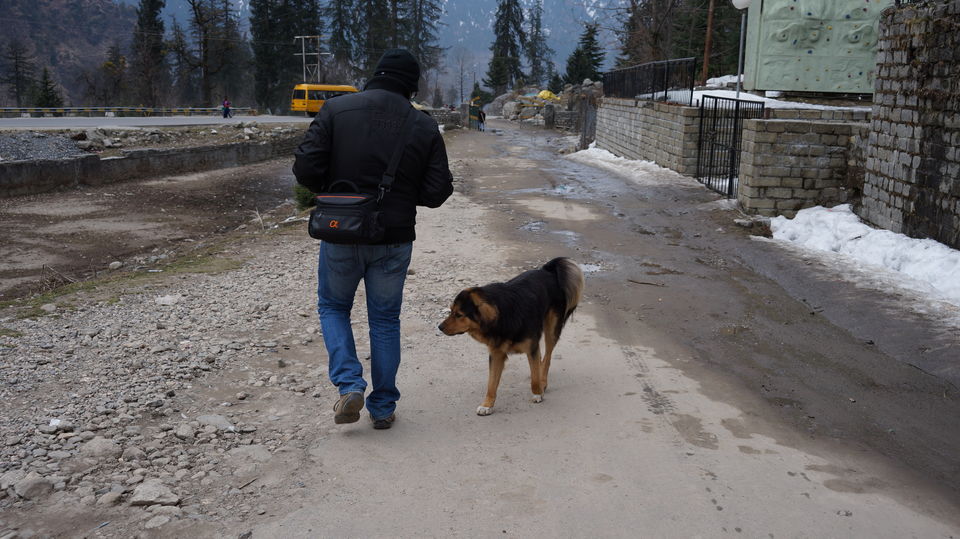 Ending the day with Him-Valley amusement park we were all set to click some beautiful pictures. It was pretty cold outside and the location of the deserted amusement park was inviting us to pose a little.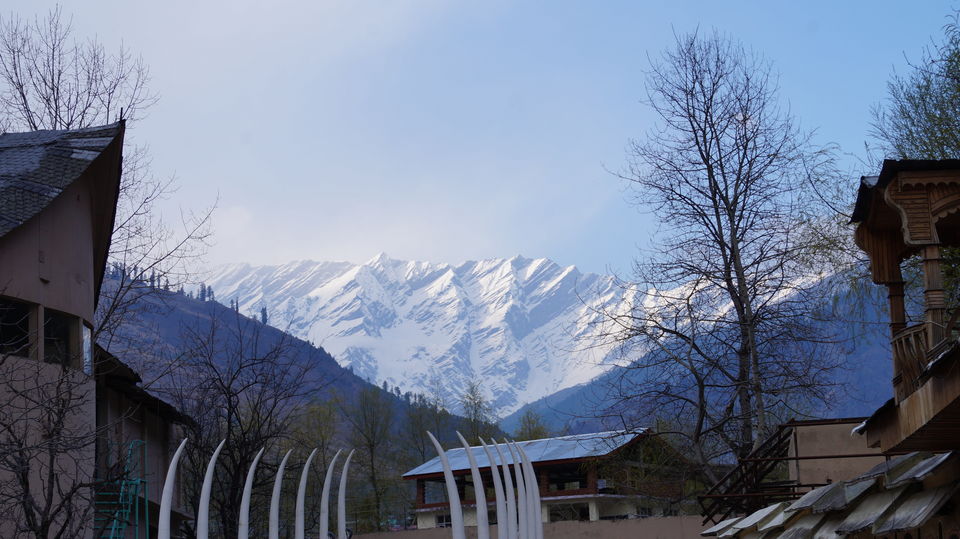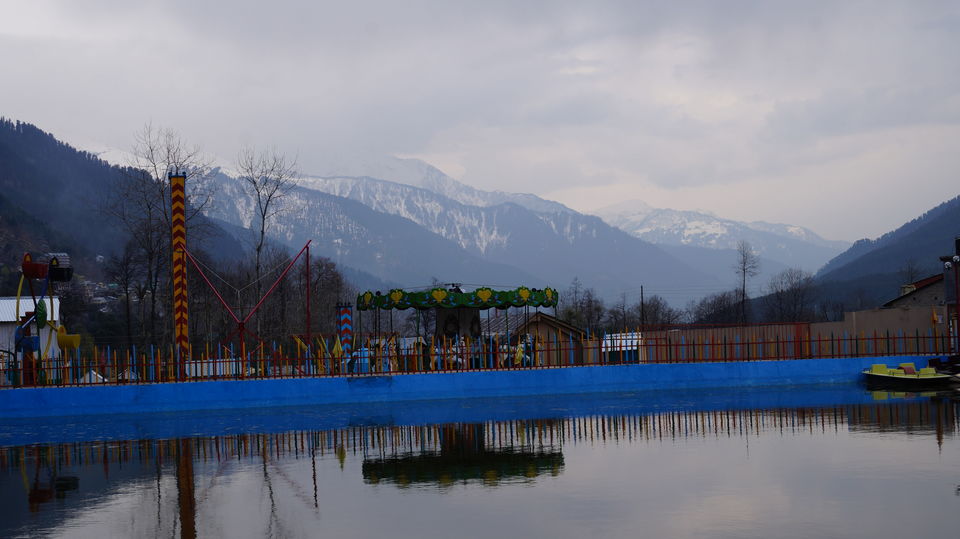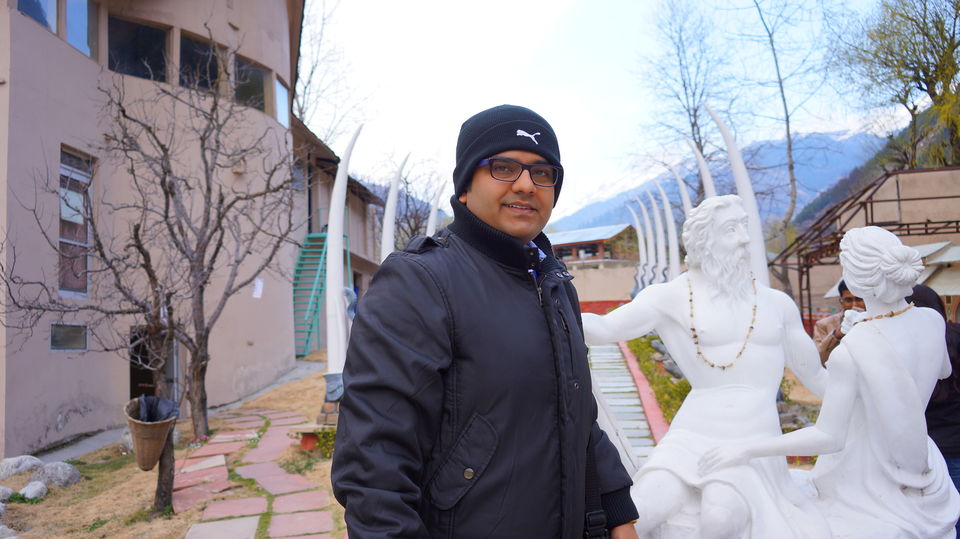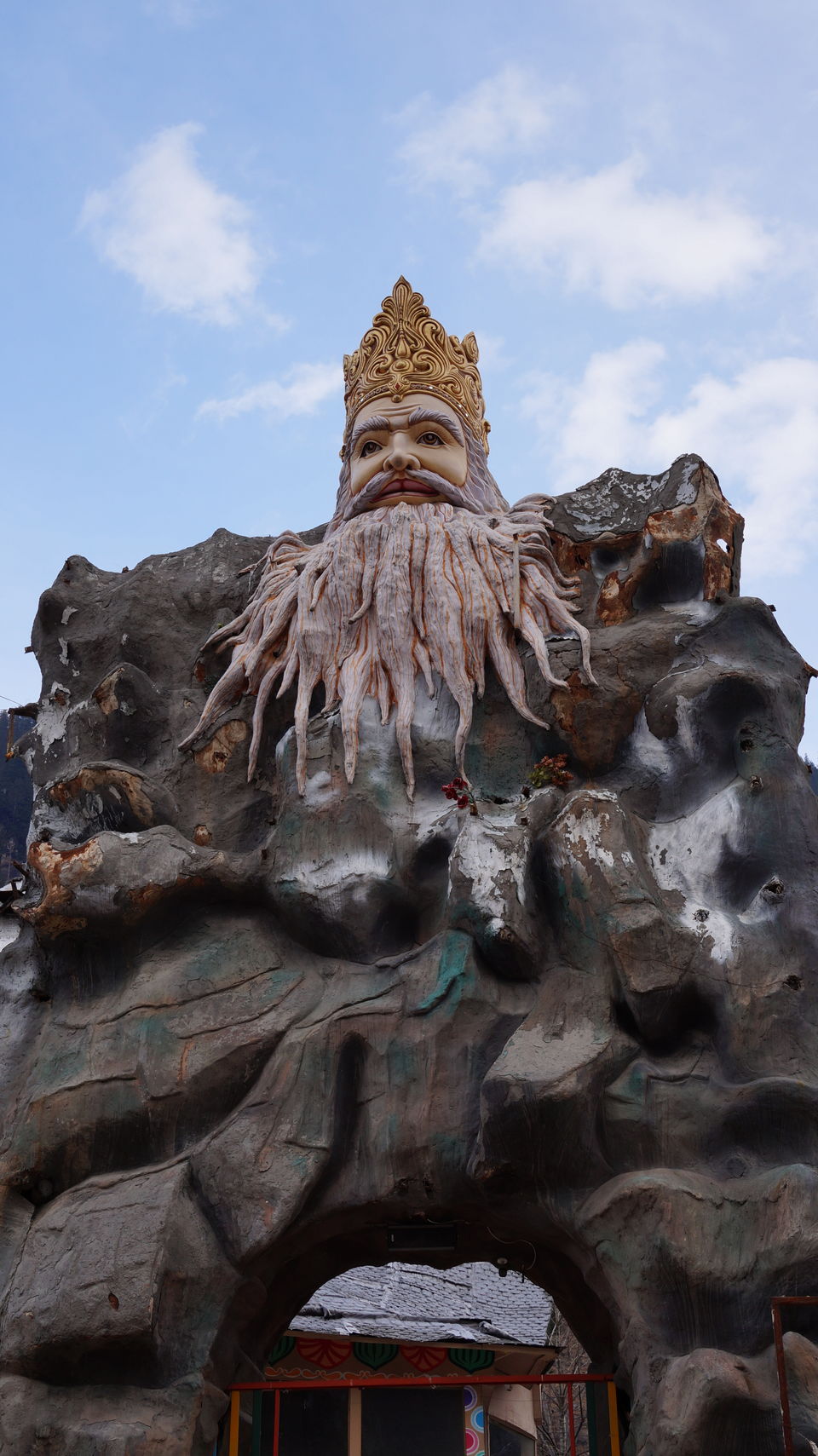 Day ended and we were dead tired. Still no snowfall but our eyes and heart were content with the lush view Manali offered. Knowing that the day was over and next day we had to pack and return, I turned sad. Shiv watched me pack reluctantly and hugged me to say, until next time baby. Our flight was booked for next day and Chandigarh was 8 hours and 370 kms away from Manali. As I bid goodbye to Manali stories played again and again my mind just like the 90s songs played by our cab driver.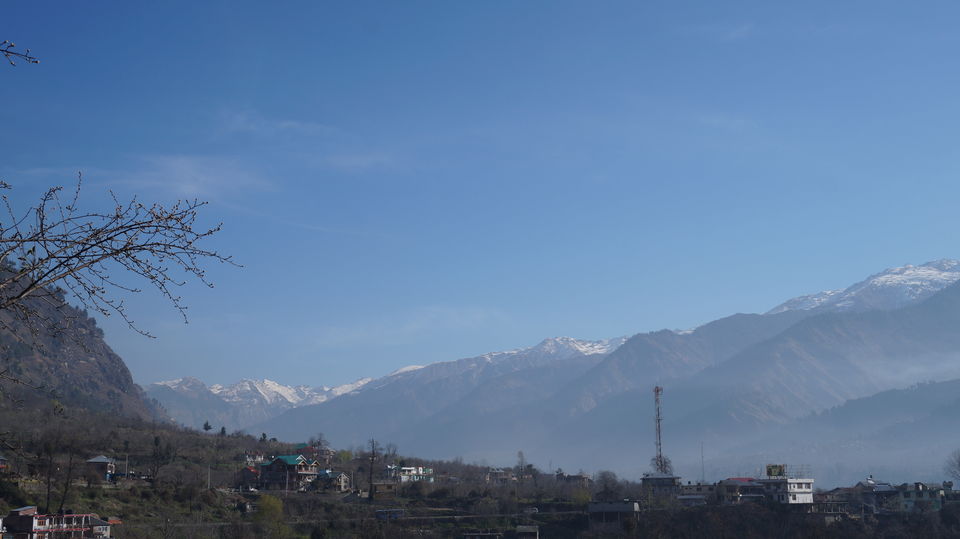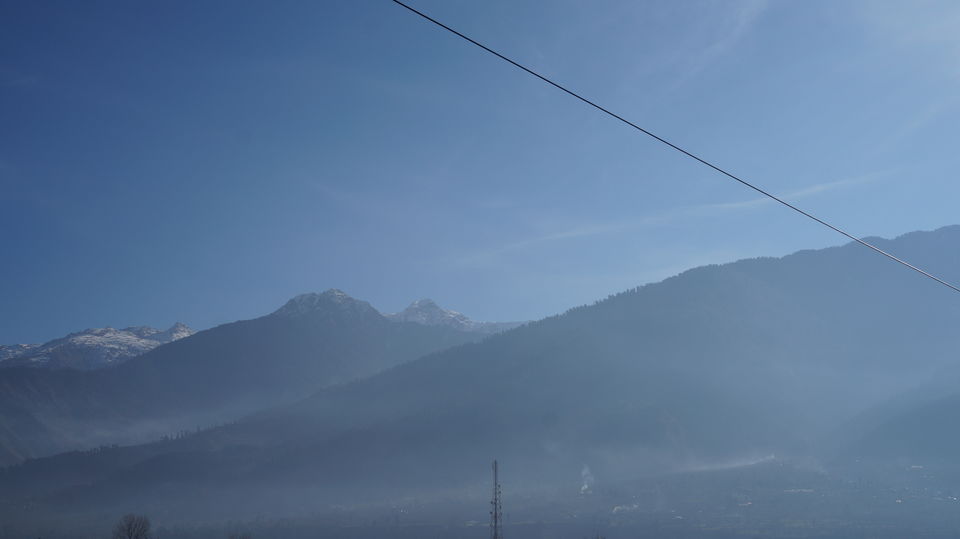 #TripotoTakeMeToHampta