Sea and Cliff often go together and nothing creates a better 'End of the World Experience,' than the dramatic coastlines formed by vertical sea cliffs. Check out the most stunning sea cliffs in India, where land and sea meet provide dramatic vistas of craggy shorelines.
The stunning cliff setting and view that extends over the Arabian Sea of Varkala Beach, in India's southern state of Kerala, will take your breath away.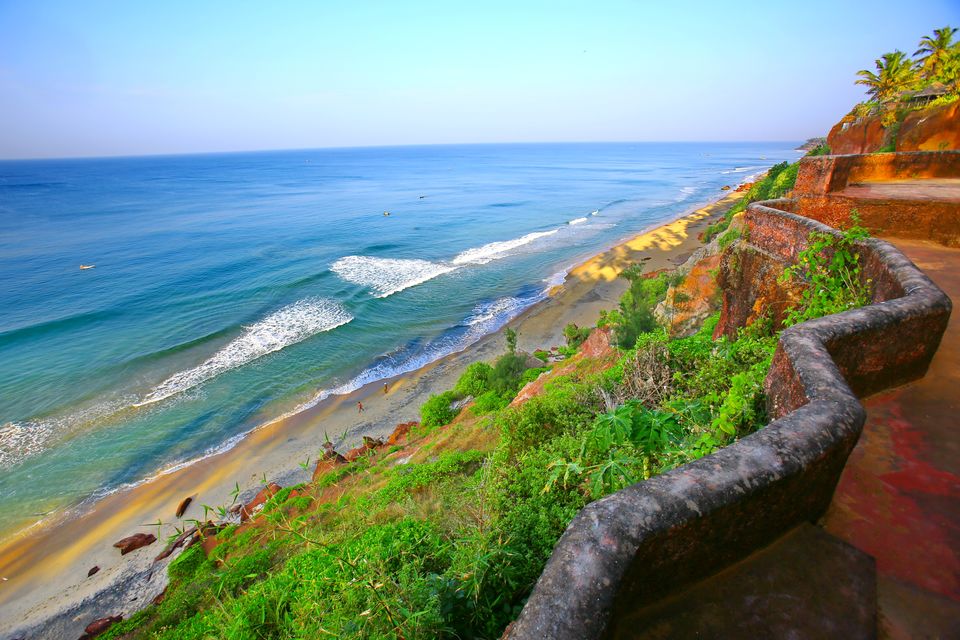 Credits: Wikimedia
A beautiful setting of rocky cliffs, white sanded beaches and sea views uninterrupted for miles. A short while in Diu and you realize that this definitely is not the regular sort of holiday destination.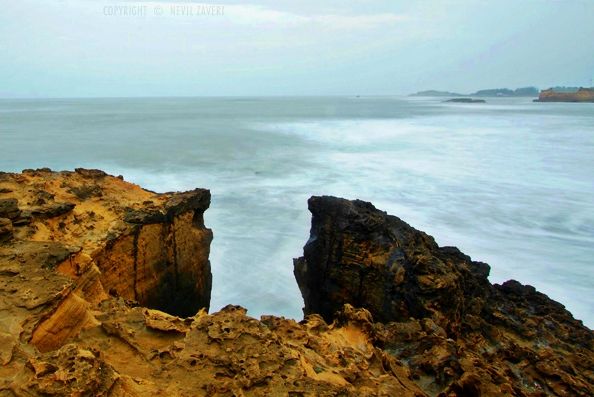 Credits: nevil zaveri
3. Meenkunnu Beach, Kerala
Meenkunnu Beach is resting on a cliff face in a rustic surrounding on the Malabar Coast of Kerala. The cliff on top of this beach is a good spot for those who want to spend their time in tranquility. Travelers can spend their time strolling through the shore and enjoying the golden rays of the setting sun.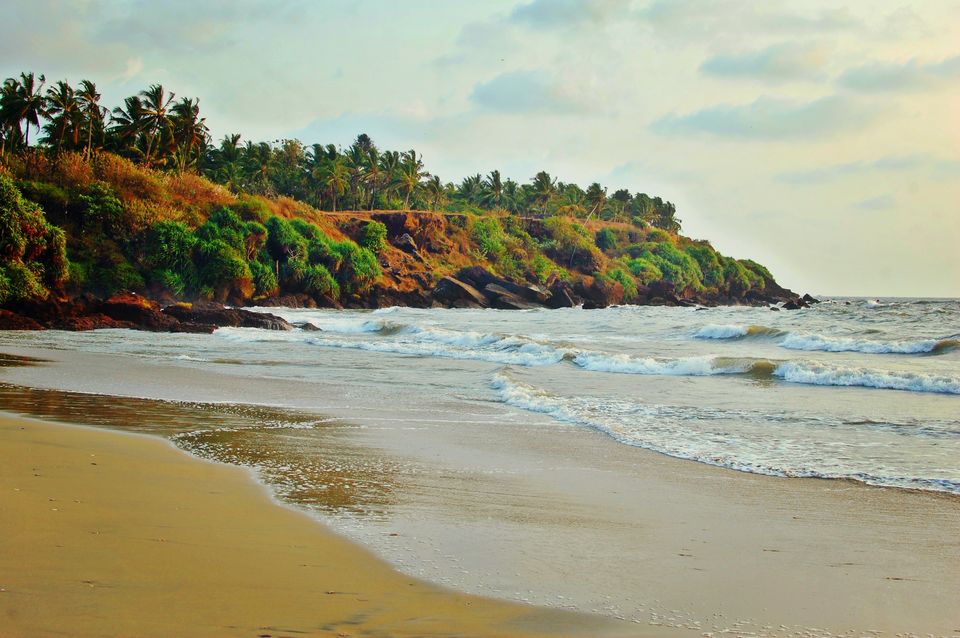 Credits: wikimedia
The beach is a long stretch of golden sands interspersed with rocky cliffs. The cliff to the north of Arambol beach (head past the rocks) is a picturesque place, with a narrow walkway lined with small restaurants.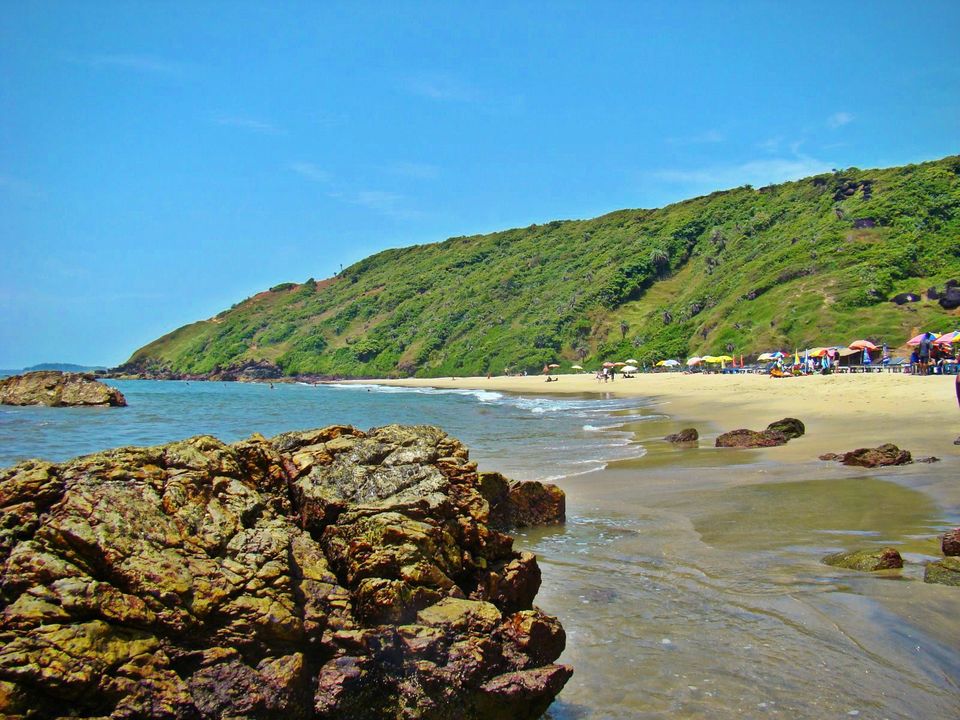 Credits: goawatersport
5. The Highway Linking Panvel and Goa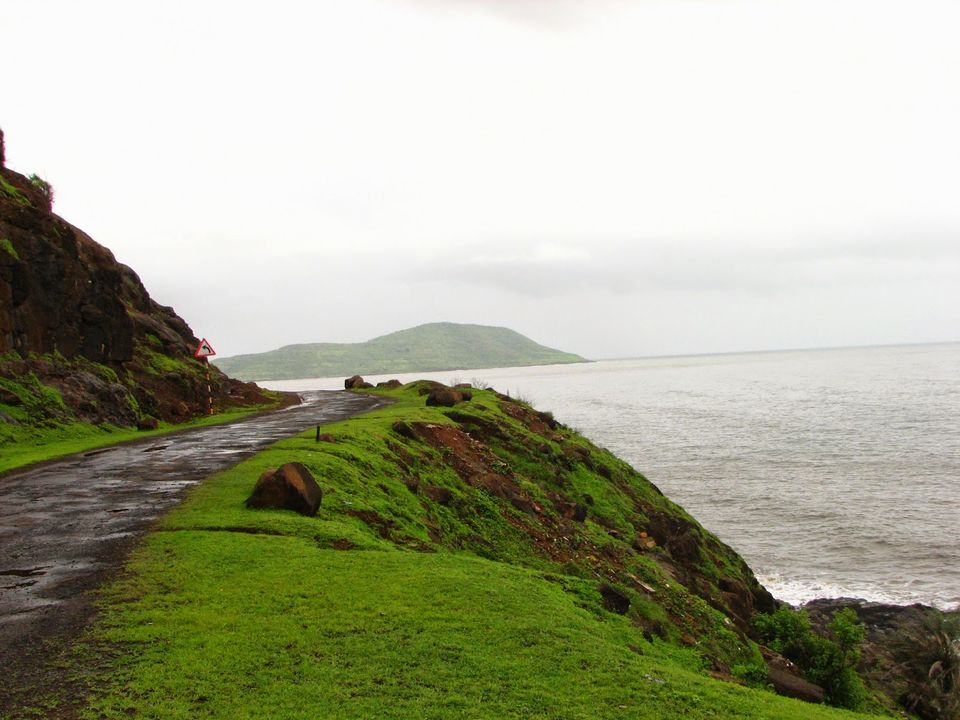 Credits: abhijitlokre.blogspot
Vagator Beach has dramatic red cliffs looking down on the shore and two fresh water springs within a stone's throw of the sea.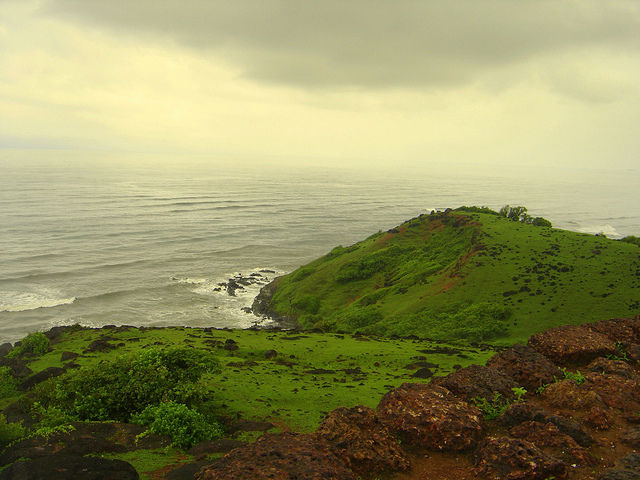 Credits: Vishal Jalan
I haven't been everywhere, incase you know other places, comment and let me know.