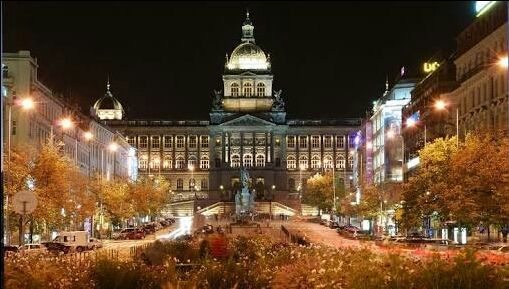 In the world of fairy tale,I lived my dream; a dream so beautiful, that i never want to come out of it (for all those who are wondering what am I talking about please read Magical Trip to Prague-Day 1 )

Sun God however decided to wake me up at 5:00 Am to the spectacular view of the city waking up to the calm of morning.
After wholesome and satisfying breakfast of scrambled eggs, tossed veggies with olives and cheese, lots of fresh fruits and of course Tea (no matter which part of world I am, I cant survive without Tea), I began my day with exploring nearby area of Wenceslas Square, National Museum and shopping streets selling some high end brands.
Located in the heart of the city, this place is known for its vibrant nightlife, lots of cafes and restaurants, brand shopping and hence popular with tourists. Prague National Museum (I only saw the building from outside as it was close for reconstruction),Statue of St. Wenceslas on his horse and Prague State Opera are the main attraction here.
An hour long walk in the area of Wenceslas Square is sufficient to explore the entire area.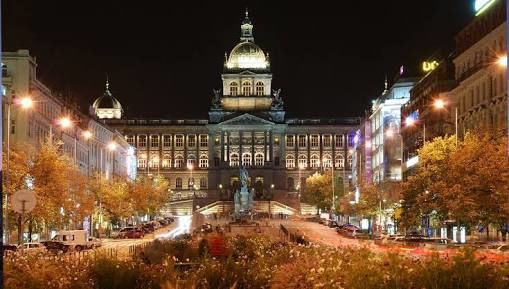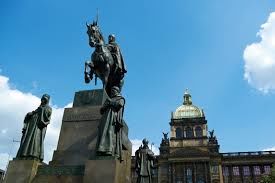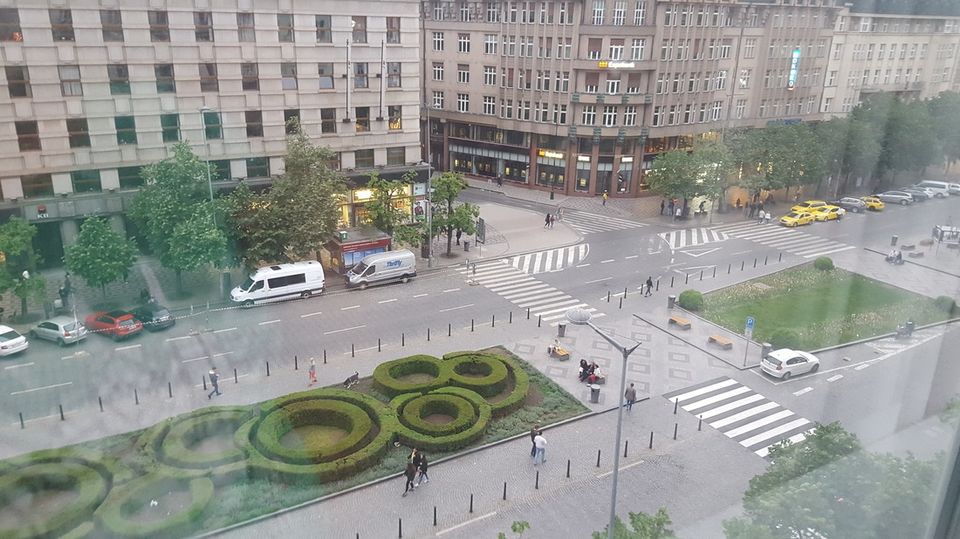 I took a metro from Wenceslas square - Muzeum (Metro Station name) and headed directly to Republic Square -Námestí republiky which was my next point of interest.
Shopping, food, history, fun Republic Square has it all. With lots of colorful cafes serving Czech and French food, this place also has Prague's largest shopping mall Palladium.
However I just decided to sit back, sip a coffee and enjoy the view of tall historical Powder Tower and Municipal House adjacent to it.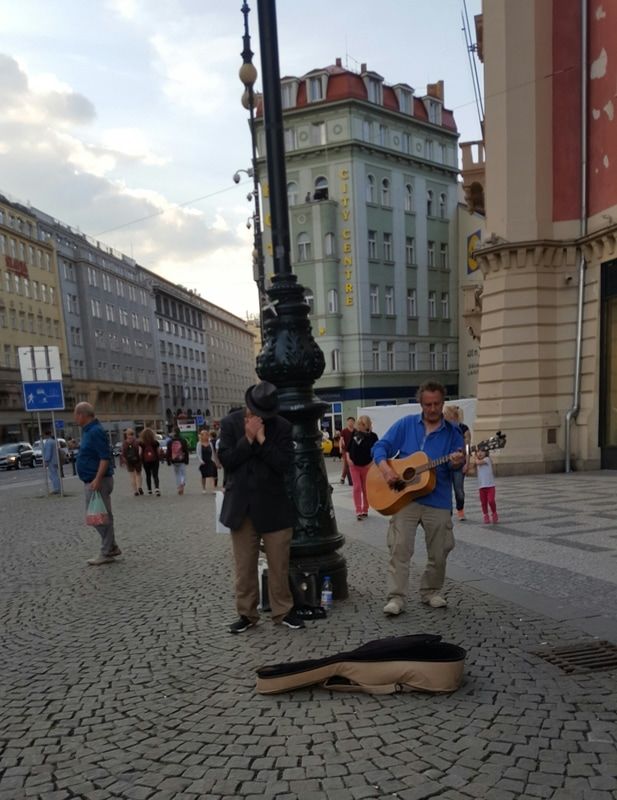 Powder Tower:
Constructed in 14th Century, this tower was used to store gunpowder in 17th century and hence the name Powder Tower. This beautiful building is designed with fine architectural details and serves a gate which connects New town to Old town.

It stands next to the Powder Gate, and has grand concert hall within. The building hall has excellent stonework and stained glass windows gives the building elegant look.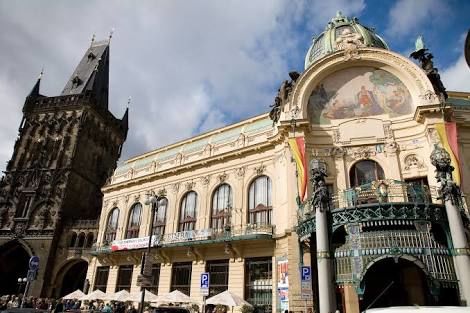 My next destination was Vysehrad which is a Castle on hill. I took metro line C and got down at station Vysehrad.
Castle built on top of the hill just above the Vltava river gives the stunning view of the city and bridges on the river.Apart from this, there is a huge park, ruins from ancient Prague, a Neo-Gothic church and Cemetery. This was indeed the best place to relax and rejuvenate.
​As I did not have much time in my hand, I decided to move out quickly after a small stroll in this place.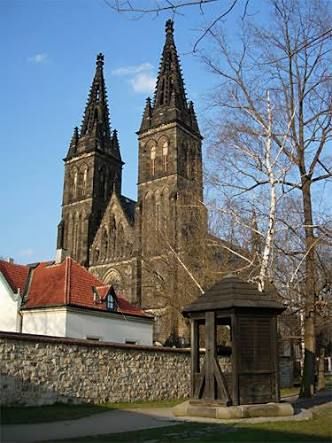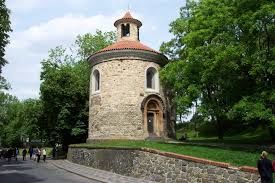 Now comes the fun part of the trip and that is Shopping. Visit to any city is incomplete without exploring its local markets.
The major street shopping in Prague happens at Havel's Market,Farmer's Market and Prague Market. I did not have time for all these places, so I picked up Havel's Market near Old Town Square.
​
Havel's Market:
How to reach : Metro- Mustek (lines A & B)
Timing : Daily 06:00-18:30.(Make sure you reach there at least an Hour prior, they start winding up at 6:00 PM.
Stalls here are full of crafts, wooden toys and puppets, flowers, leather goods, ceramics, and fruits and vegetables and a good place to buy tourist souvenirs.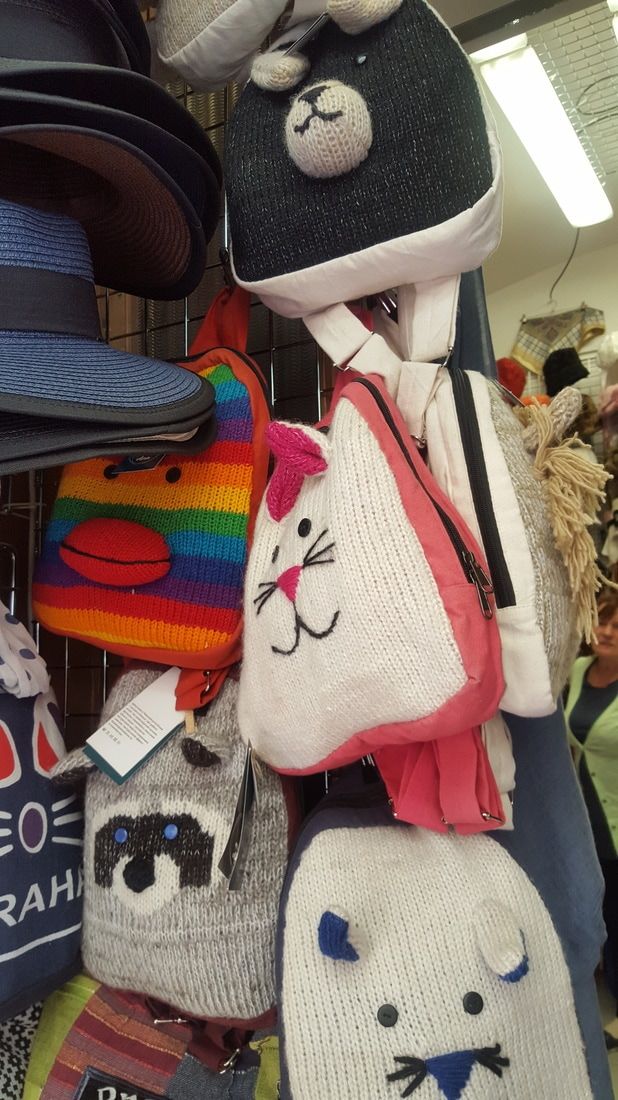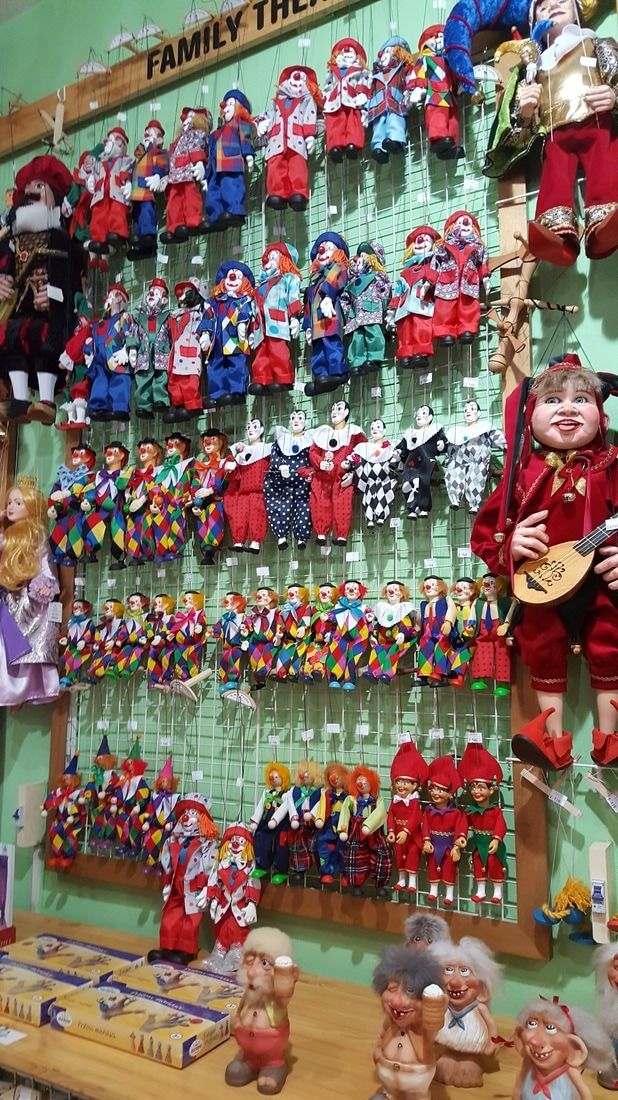 You can also buy handmade soaps from Manufaktura and some funky chocolates from the chocolate factories, which actually takes us for the factory tours and we can see how amazingly these chocolates are made. Well they are awesome gifts you can buy back for the family and friends.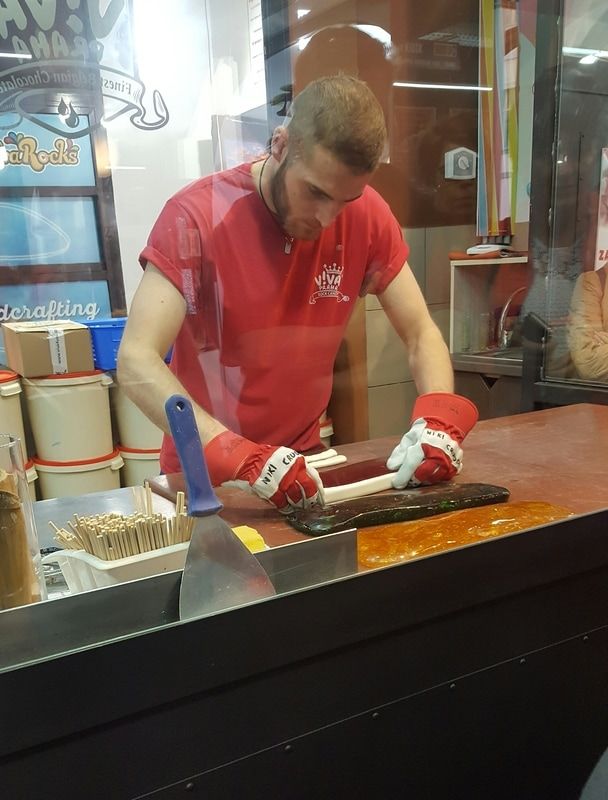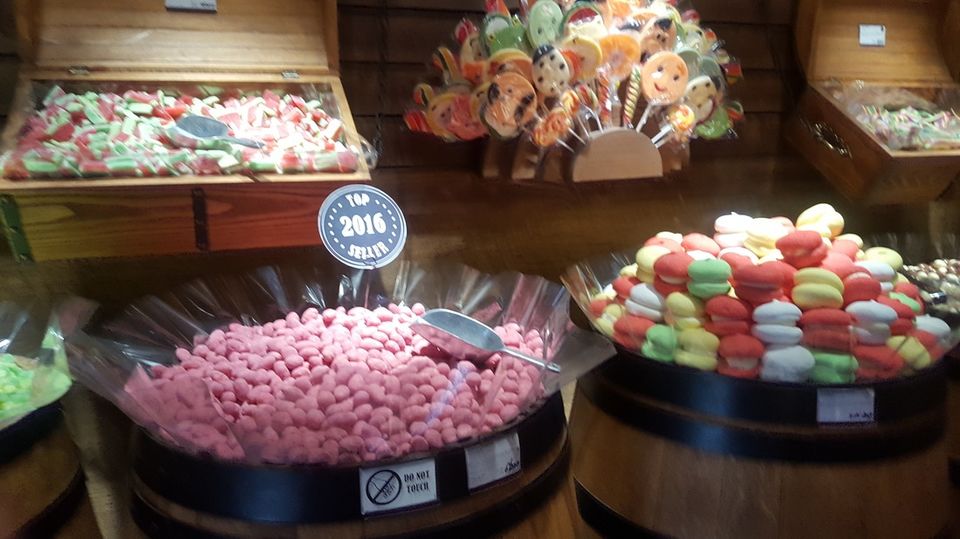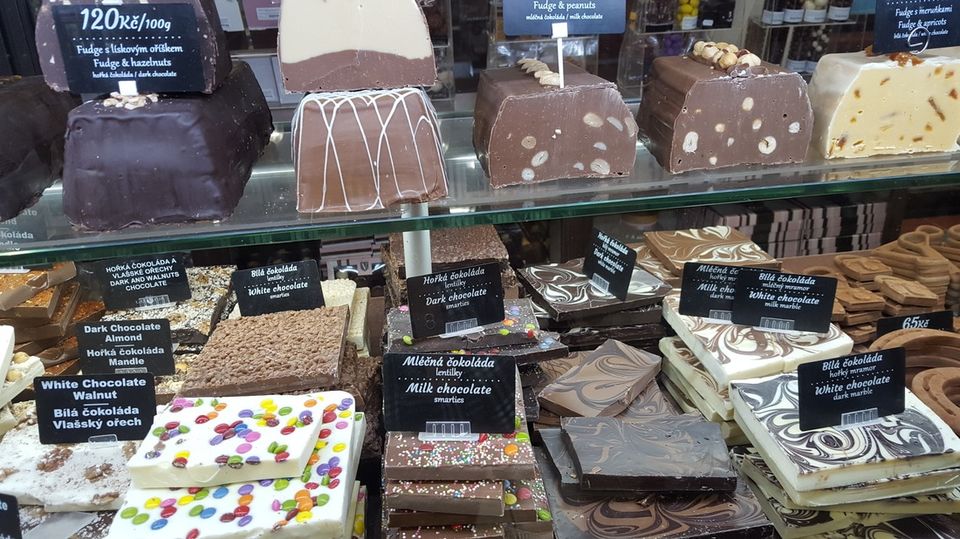 It is said that we should always save best for the last and so did I. My last destination in Prague was Charles Bridge - the place which just took my breath away.
Built in 13th Century, this is oldest bridge across Vltava river, Apart from series of 30 Gothic statues on its 500 meter long span, the bridge gives splendid view of city and castle along with the river line.The bronze statue of St. John of Nepomuk on the bridge really stands out. Vendors selling cute trinkets and various artist performing here adds to the charm. The Gothic bridge towers built at either end completes its perfect look.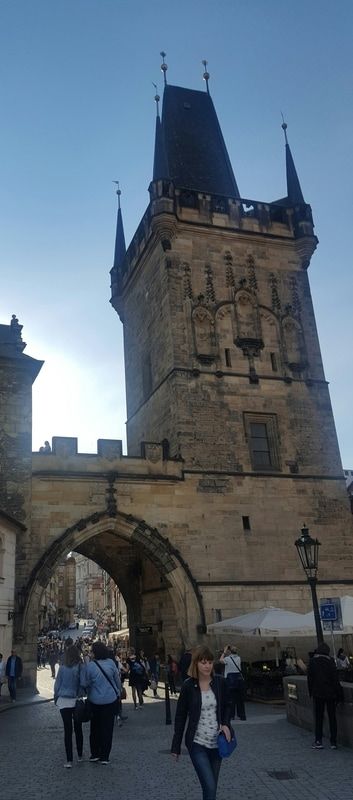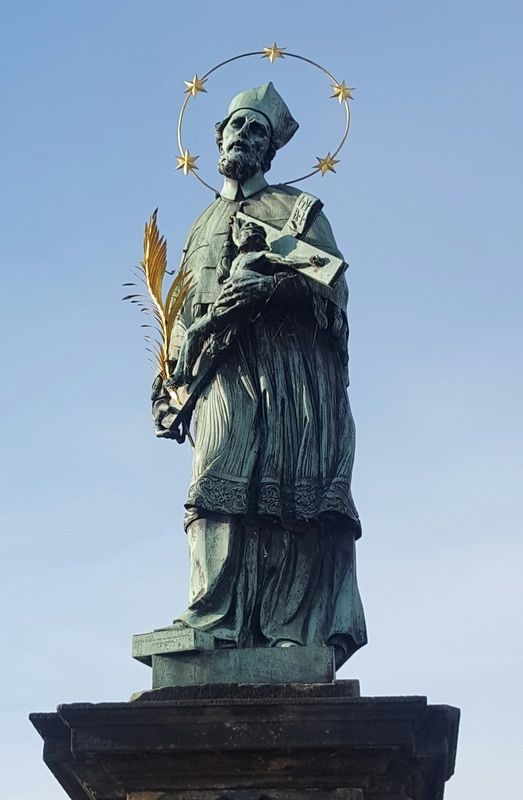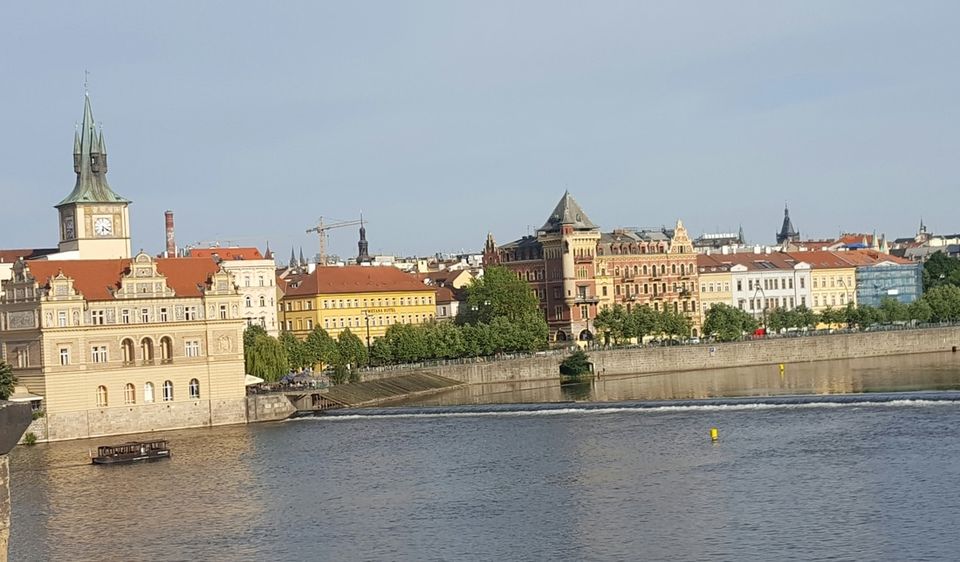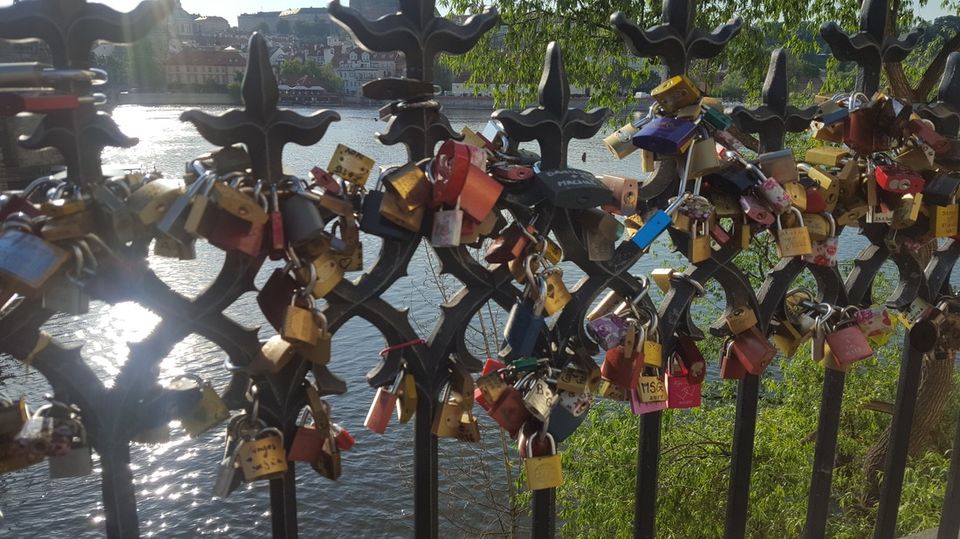 Long walk on the bridge was indeed the best part of my Prague visit, but it was also very tiring. After this tiring day what could be more relaxing than a Thai Foot Massage.
I headed back to the area near my hotel and went for soothing massage at Thajsky raj Thai Massages, for some relaxing massage and refreshing Herbal Tea.
Cost : 20 Euros for 30 mins Foot massage.
I truly visited a magic-land which had beautiful landscapes and picturesque monuments but most importantly awesome people who greet and treat you with smile.
Praha - I am thankful for giving me 2 wonderful days and best memories for life.
I went back to sleep as I had to take early morning train to Vienna, yet another city to explore.
​
Some Basic yet Important Tips:
Taxi drivers are not really friendly and may over charge you, so be aware.
Although a very safe city, be aware of money exchange scams and pick pockets.
Souvenirs like Russian doll are waste of money, they are not even original.
When in Prague walk, walk and just walk - this is how you can truly explore the unexplored.
Do try the beer , Czech is kind of birthplace for beer and you just cant miss it.
Charles Bridge at sunset is must.
Some more pictures as you just cant get enough of Prague......enjoy........