Ladakh is renowned for its notorious terrain, high altitude and century-old monasteries. But did you know that Ladakh is also home to a stairway to heaven — a road that can allegedly transport you to paradise?
The Magnetic Hill: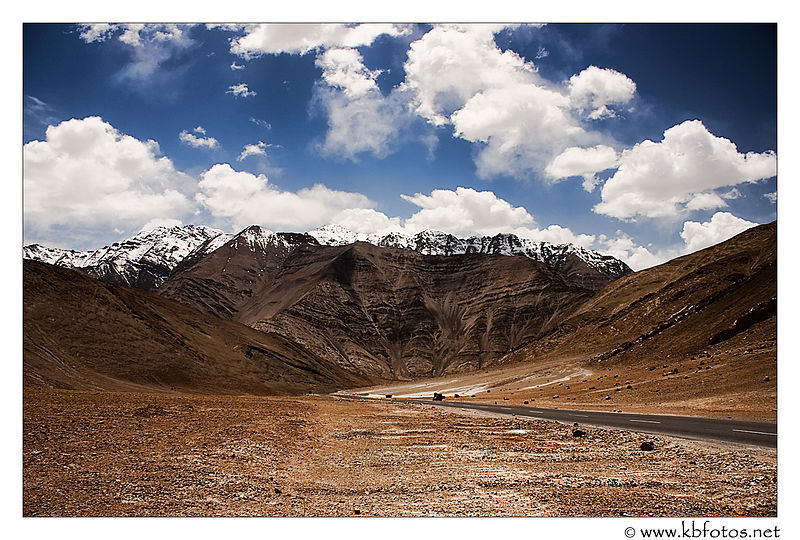 The Magnetic hill located on Leh-Kargil Highway has attracted thousands of tourists, quite literally! It is said that the hill is magnetically charged because of which cars automatically get pulled towards it. Numerous travellers have recounted their shocking experience when they felt their car move at about 20km/hr after putting it on neutral. For most, it seemed like the car was on auto-drive. Among locals, this road is popularly referred to as the road to heaven due to this unusual occurrence.
This strange phenomenon makes the hill one of the top tourists spots around Leh. But there's much more to it than what meets the eye.
Tell me more!
The manner in which the hill towers across the road creates an optical illusion. This makes one believe that the "magnetic" hill is pulling the car towards itself. However, the truth is that the horizon of the road creates a fake image of a slope. The road actually dips down into a slight slope but to our eyes it appears as if it is going up on an incline. Sceptical tourists have often gotten off their cars and tested the real slope of the road. If you just drop some water on the road, you will realise the road clearly goes down! This proves that it is simple gravity at work when the car automatically gets pulled towards the hill, not because the hill is magnetically charged.
It's still not as simple as it seems:
Even though it has been proven that the hill is not the reason why cars move forward on that road, it is interesting to note that even airplanes and helicopters stay clear of the hill while in flight. It has been observed that the hill causes magnetic interference and thus, this route is often avoided.
Although it is clear that there is no magic in the hill, just a game of optics, I'm sure it is quite an experience to visit this road for yourselves! So what are you going to do? Believe all these claims or fly to Ladakh to find out?!
Know of more such strange natural occurrences around the country? Share the story with a Tripoto's huge community of travellers by creating a blog here!
Check out Tripoto's Youtube page for your daily dose of travel inspiration.