As the name says, Meghalaya is literally The Home of Clouds. Situated in the north eastern corner of India, Meghalaya is a state of great scenic beauty. Vast mountains covered with lush green forests, clouds hovering & dancing over hilltops, rivers making way through the rocks and the emerald-green lakes. What to expect more? The sparking waterfalls just adds the charm. Meghalaya is simply a paradise and seemed May be this is how the heaven looks like.
Meghalaya is diversely multi cultural, multi ethnic and multi religious, with an amazing mix of traditional and modern lifestyle. You may notice that people of Meghalaya are always well dressed. They are very polite, helpful and friendly to everyone. Meghalaya is a clean state and locals try to keep it this way very efficiently. But with more inflow of tourists, the natural beauty of the place is getting destroyed.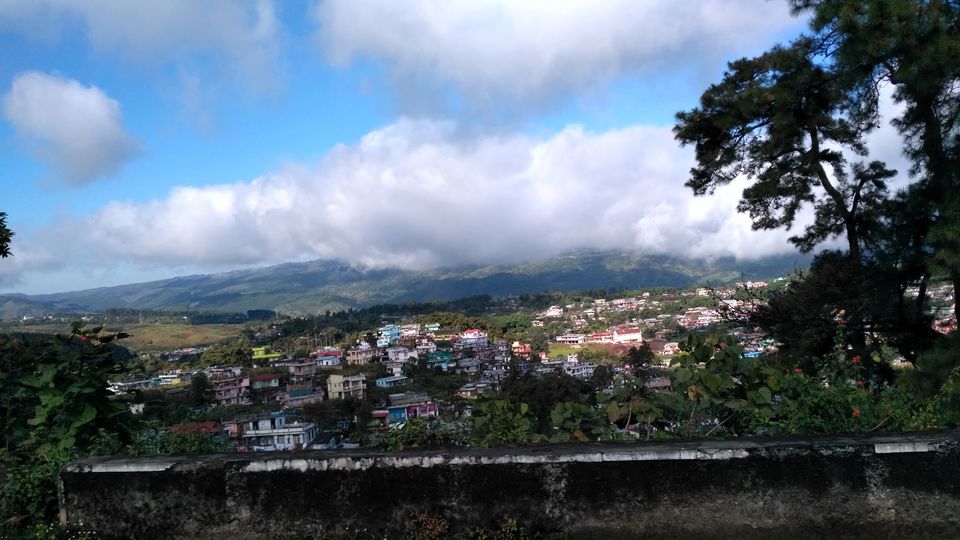 How to Reach: The nearest airport and railway station to Meghalaya is in Guwahati. It is the state capital of Assam. Guwahati is well connected by flights and trains to major cities of India.
Shillong is the state capital and a very popular destination of Meghalaya. Upon reaching Guwahati railway station we got ourselves a sharing sumo to Shillong. Sumos are easily available outside railway station and even outside Guwahati airport. They charge 200 per person and takes around 3 hrs to reach Shillong. It dropped us near Police Bazaar which is the main market and centre location of Shillong.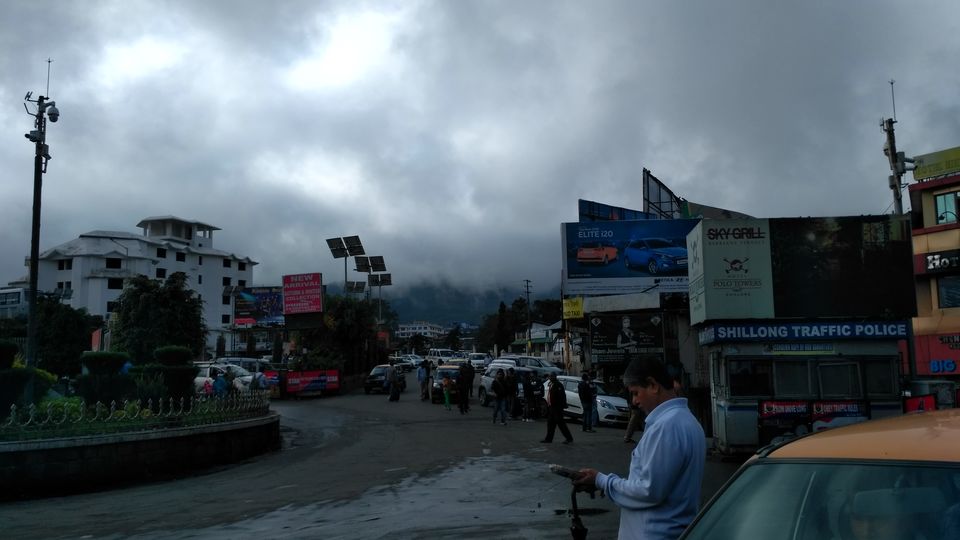 Where to Stay: You will find some budget stays in Police Bazaar itself. We immediately found a nice guesthouse charging only 1400 per night for 2 of us. You can even find other options less than this price.
Evening was at leisure so we spent it strolling in the bazaar, tasting street food and doing little bit of shopping.
The day was dedicated to a tour by Meghalaya Tourism about which we got to know from the owner of our guesthouse. They organise different tours which include Shillong sightseeing tour, Cherrapunjee sightseeing tour, Mawlynnong & Dawki tour and Mawsynram tour. The charge is different for every tour. So we booked Mawlynnong & Dawki tour for us at just 500 per person. It started at 8 AM in a luxury bus and took us straight to Mawlynnong after 3 hours of drive (including a stop).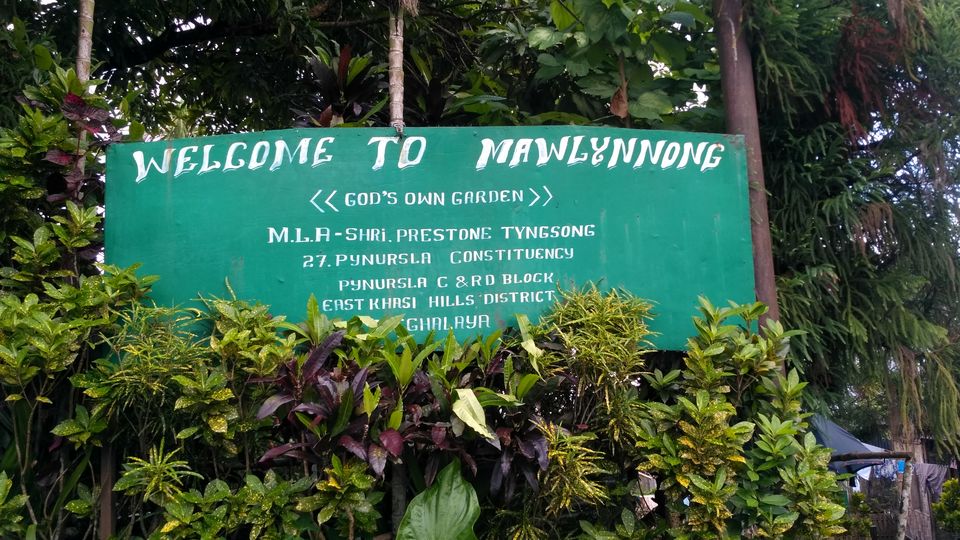 Mawlynnong is a small village of Meghalaya which have got the title of "Cleanest Village in Asia" and so it seemed. There we saw our first living root bridge after trekking for about 15 minutes. The village has also got a view point from where the plains of Bangladesh can be seen. P.S.- Locals collects an entry fees of just 10 or 20 Rs. for the upkeep of these sites.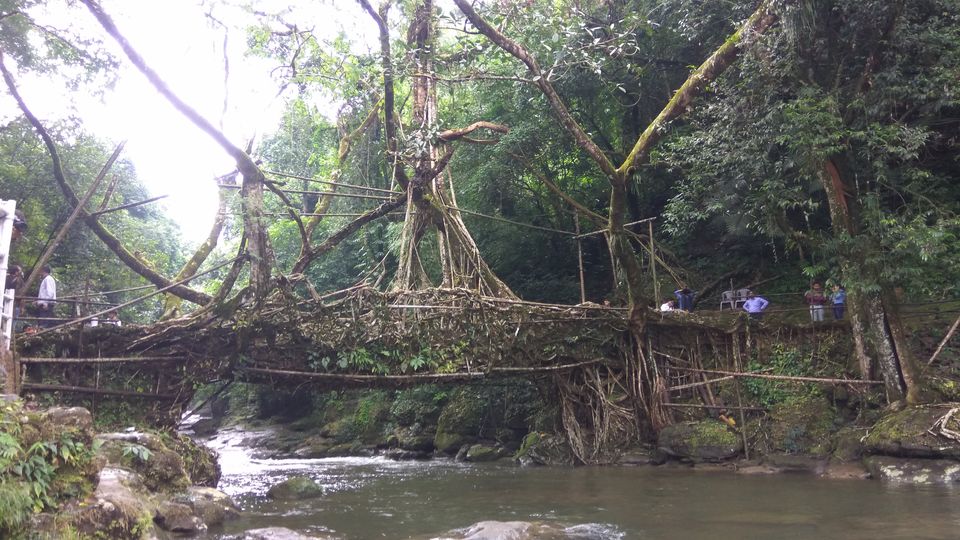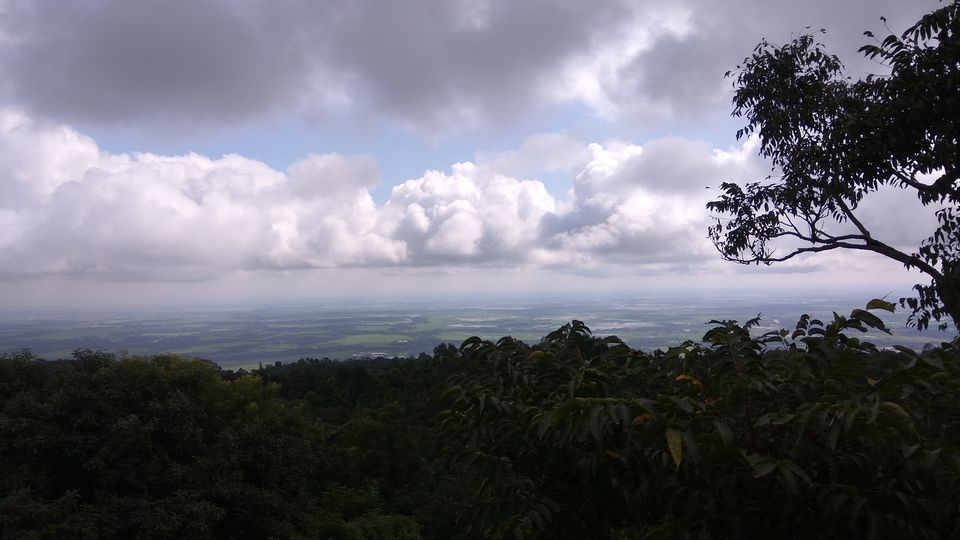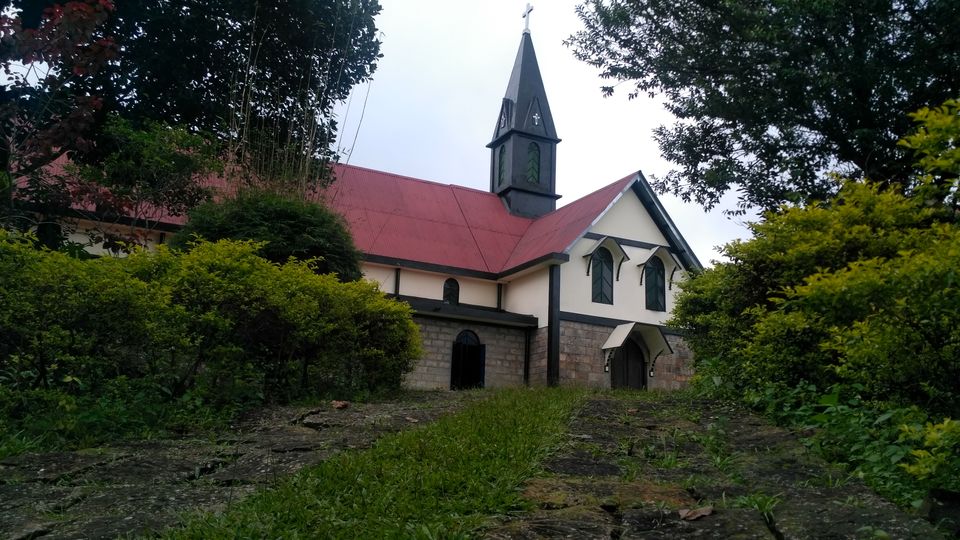 Dawki is 1 and half hour's drive from Mawlynnong. It is a small village near which India-Bangladesh border is located. Major attraction here is the crystal clear water of Umngot river which flows between both the countries and a road bridge upon the river known as "Dawki Bridge". You can even opt for boating to take the mesmerizing view of the river. They charge 700 bucks per boat which can accommodate 4-5 people and it is of 1 hour duration. Unfortunately we didn't get to see the crystal clear water due to rain the previous day.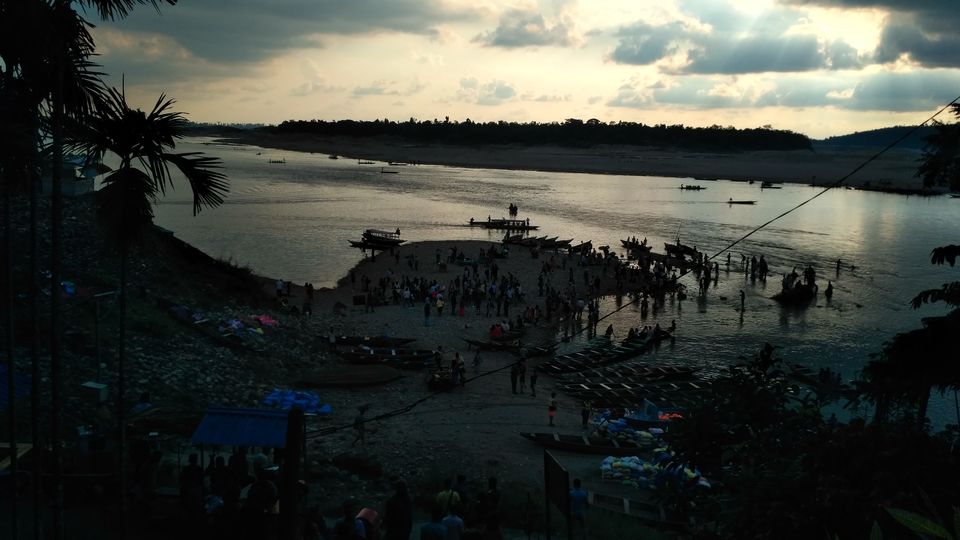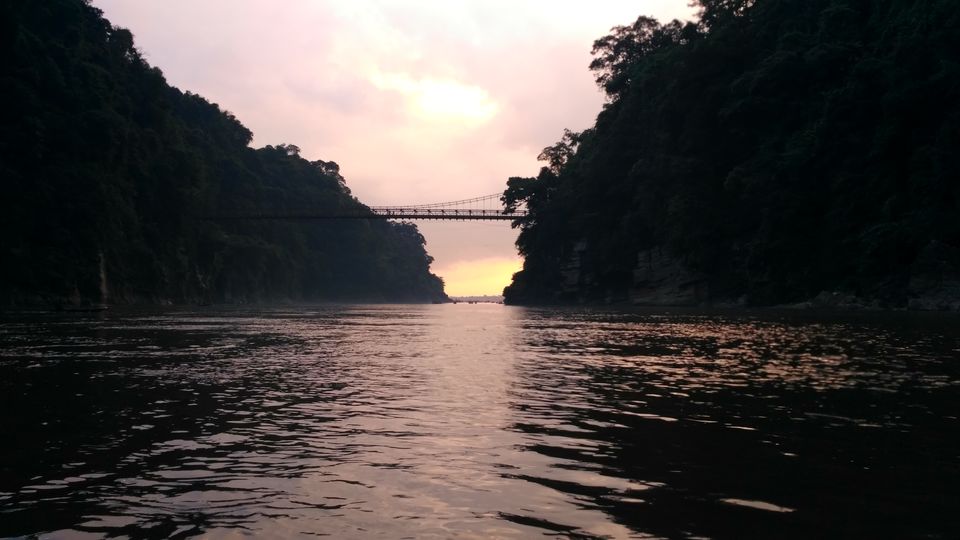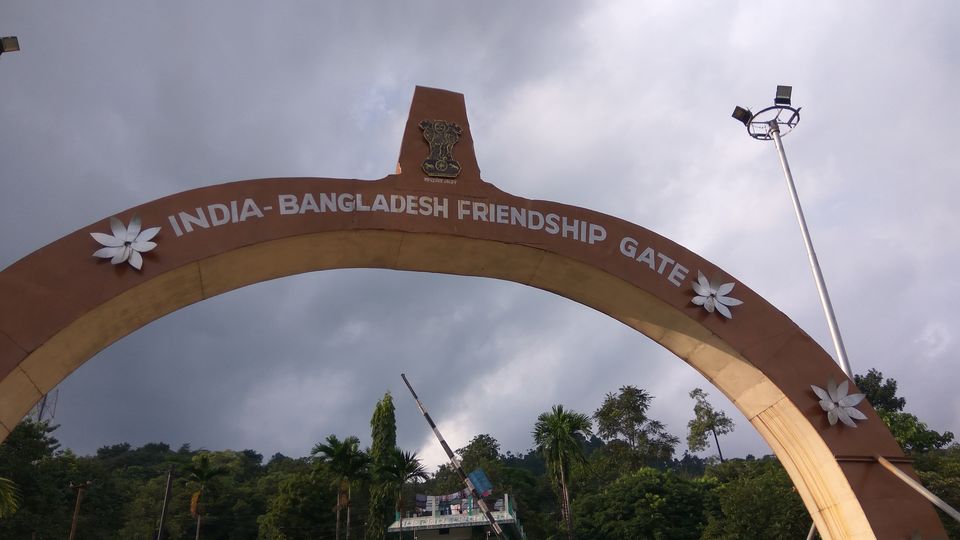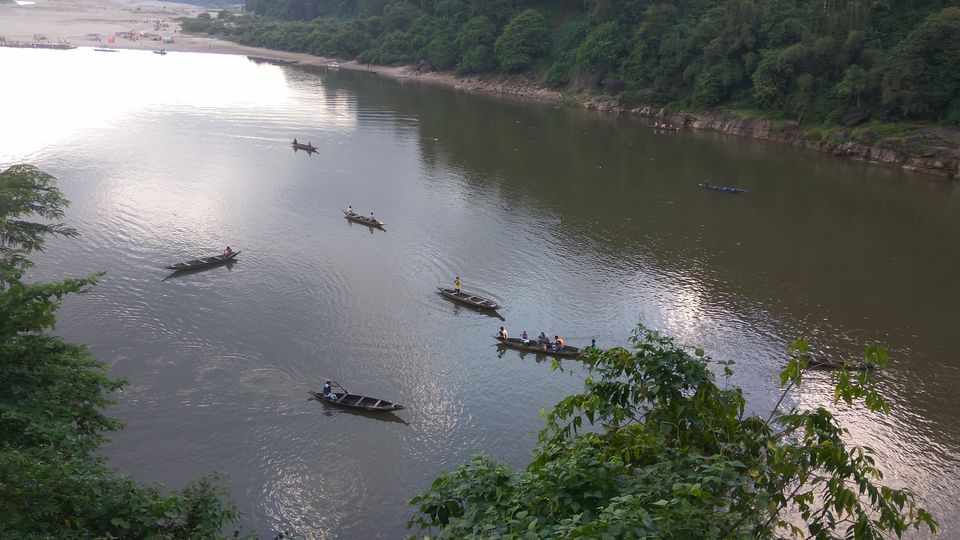 Early that morning we decided to visit the "Elephant Falls" before leaving for Cherrapunjee. It is a very attractive step by step waterfall and one of the most visited tourist place in Shillong. After that we started our search for a sumo to Cherrapunjee. It can be little difficult as there are many sumo stands in Shillong and you have to locate the right one. The stand is located on the 1st floor of a parking garage near Anjali Petrol Pump known as "Sohra (old name of Cherrapunjee) stand". The fare is 70 Rs. per head and it takes around 1.5 hours to reach Cherrapunjee. The route to Cherrapunjee is really breathtaking and picturesque.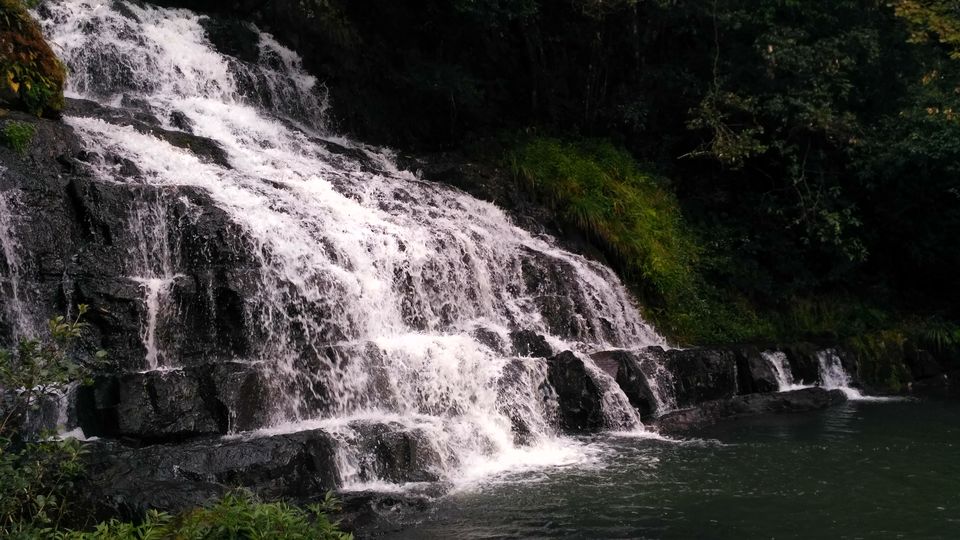 Where to Stay: The sumo will drop you at Sohra Bazaar which is the centre location of Cherrapunjee any many low budget homestays are available there. We were lucky to find a nice homestay as soon as we reached there. It named "Latara Homestay" and the charge was just 800 of a room/night.
After check-in, without wasting any minute we left to visit the famous "Mawsmai Caves" and "Seven Sisters Fall". We took shuttle taxi from Sohra Bazaar itself and it charges only 10 or 20 Rs. per person depending on the distance.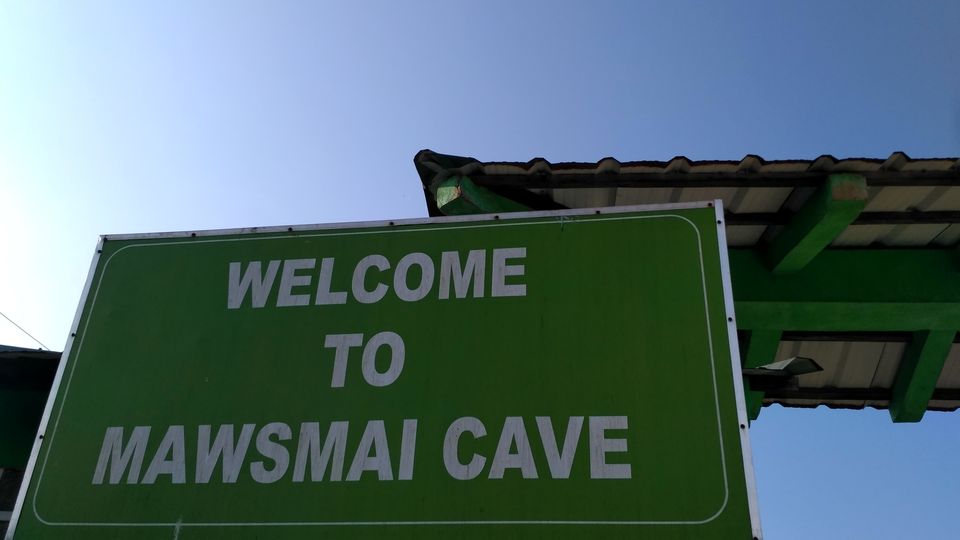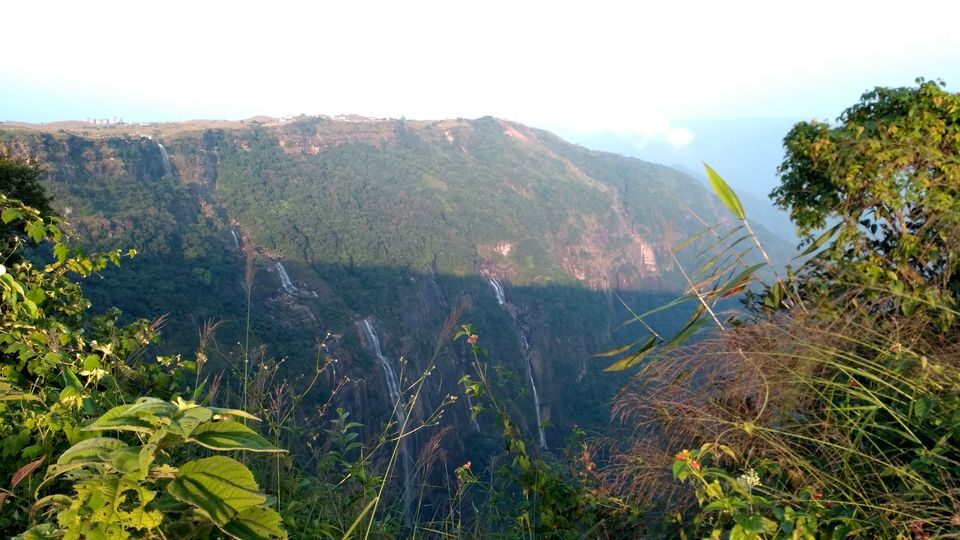 This was the day we have been waiting for. Today we were going to do a trek to "Double Decker Living Root Bridge" and "Rainbow Falls". We started early at 7 AM and reached Tyrna, the village from where trekking starts. There is no option other than to book a taxi to reach Tyrna. They charge around 350-400 bucks and takes around 45 minute.
The trek to double decker live root bridge consists of approximately 3600 fine paved steps, which starts going downhill and then uphill. On the way, you will also find single root bridges and iron suspension bridges. It took us 1.5 hours to reach double decker bridge. The trek to rainbow falls was another 1.5 hours and without proper paved steps. You will come across few more live root bridges on the way. The path from double decker root bridge to the rainbow falls is little difficult but truly worth it. Upon reaching and seeing the view we felt like we have reached the paradise on earth. Also, there is a "Natural Swimming Pool" with emerald-green water on the way to rainbow falls, in which you can take a dip.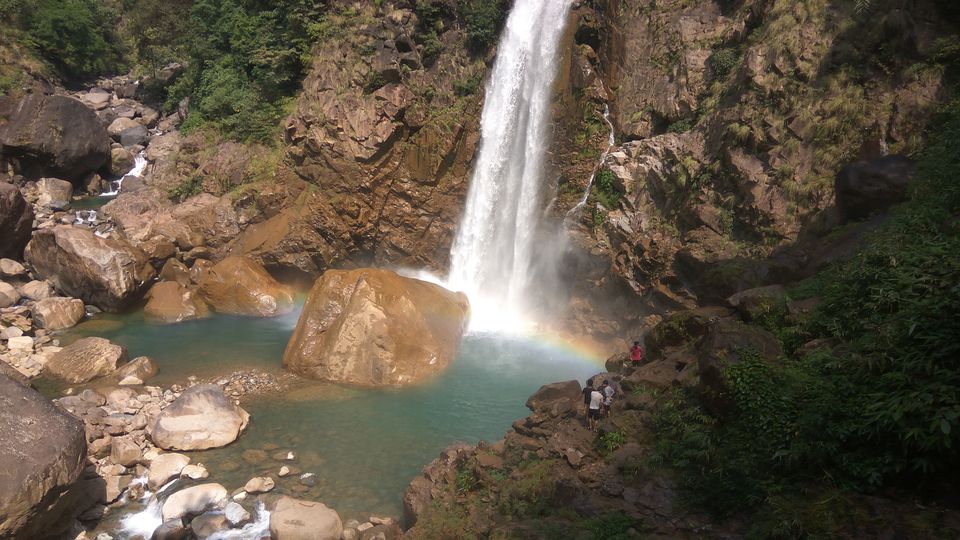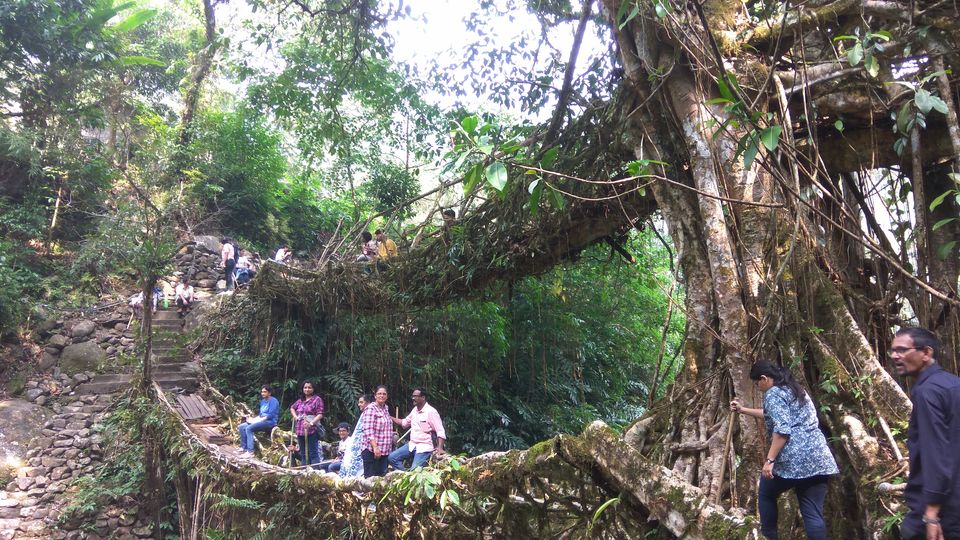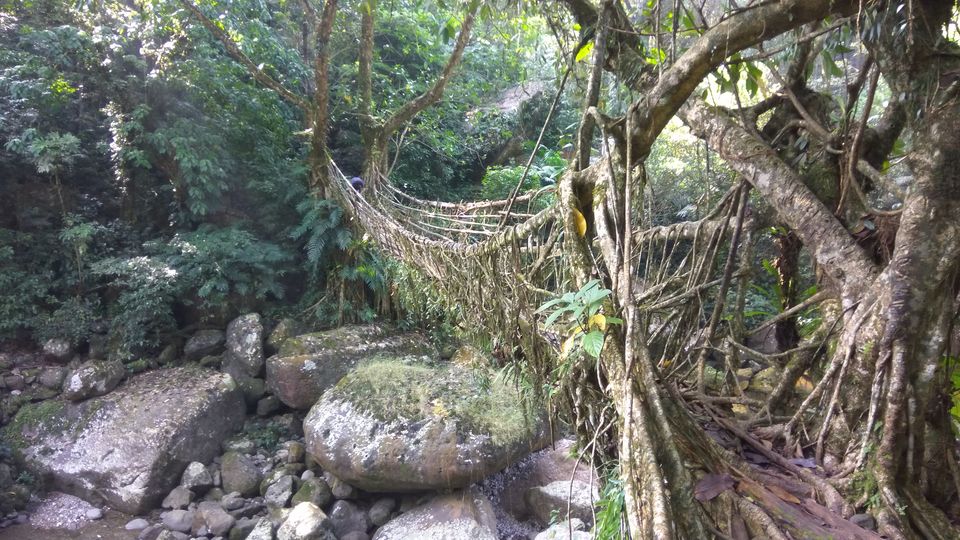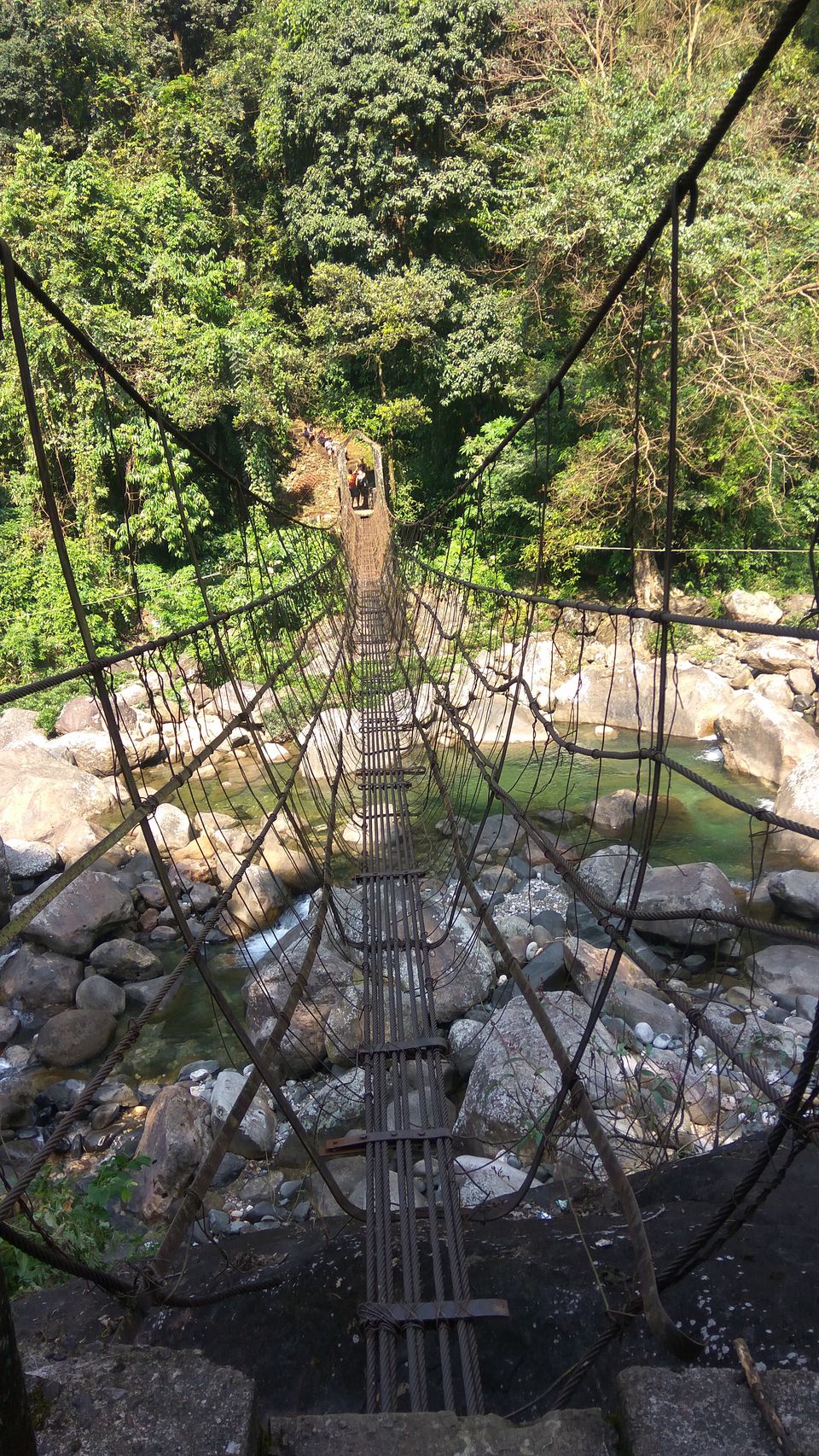 Leaving the pleasure behind, now we have to return back following the same path. We took 7 hours in total to complete our trek including a stop for lunch in Nongriat village. Upon reaching back to Tyrna, our feets had almost given up but one trouble was still to face. Finding a ride back to Cherrapunjee was difficult as no taxi were available. We had to wait for an hour before we found any and had to give more money.
With pain in our legs, today we began to head back to Guwahati. Direct sumos are not available from Cherrapunjee to Guwahati so you have to catch another one from Shillong. Get off at Anjali Petrol Pump in Shillong and sumo to Guwahati can be found there. It took 4 and half hours to reach Guwahati. We had time in our hand so we decided to visit the famous "Kamakhya Temple" before ending our successful trip. We got off at Paltan Bazaar and board a public bus to the temple. Kamakhya Temple is situated on a hill and is about 8 KMs from Guwahati railway station.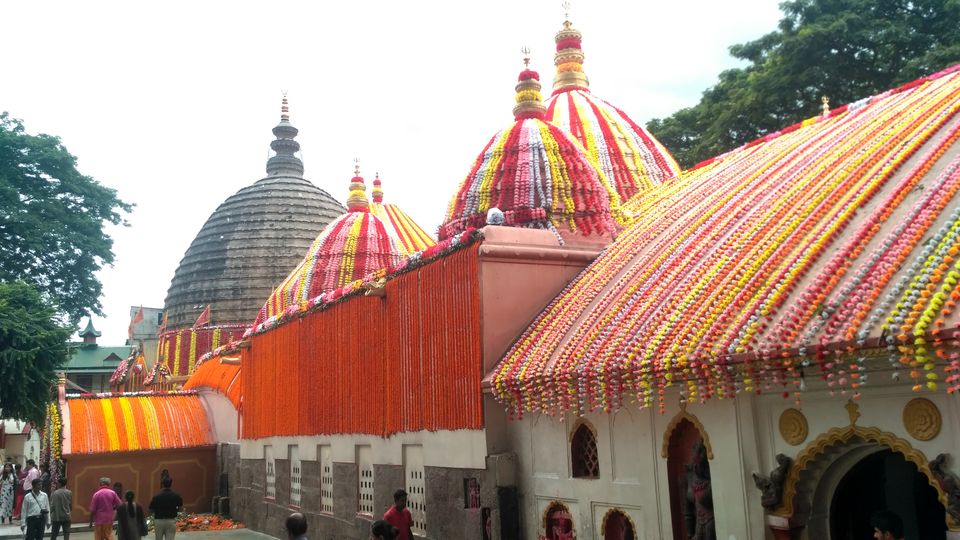 Tips:
+ Try not to pollute the environment and natural beauty of places in any manner.
+ Bargaining can be done at every place especially when you are out for shopping. By this you can save many of your currency.
+ You can take a guide with you to the trek. It may be possible that you get lost as there are many small trails and no sign boards to tell the way. A guide to double decker bridge costs Rs. 600 and to rainbow falls it costs Rs. 1000 but you can certainly negotiate it.