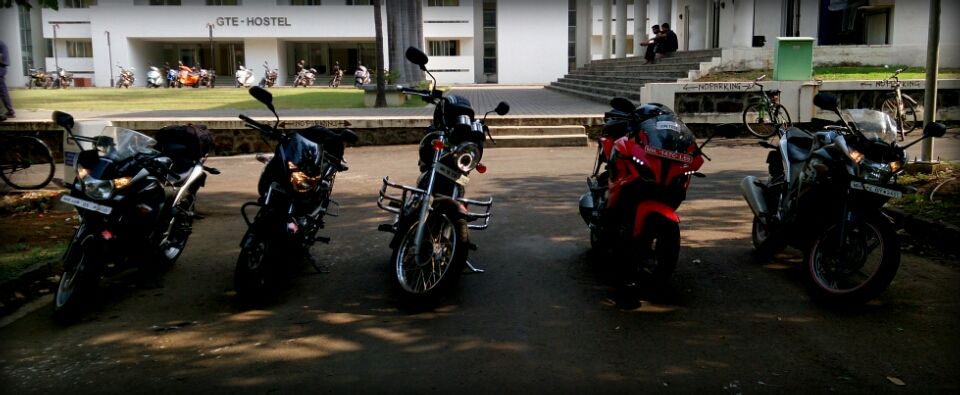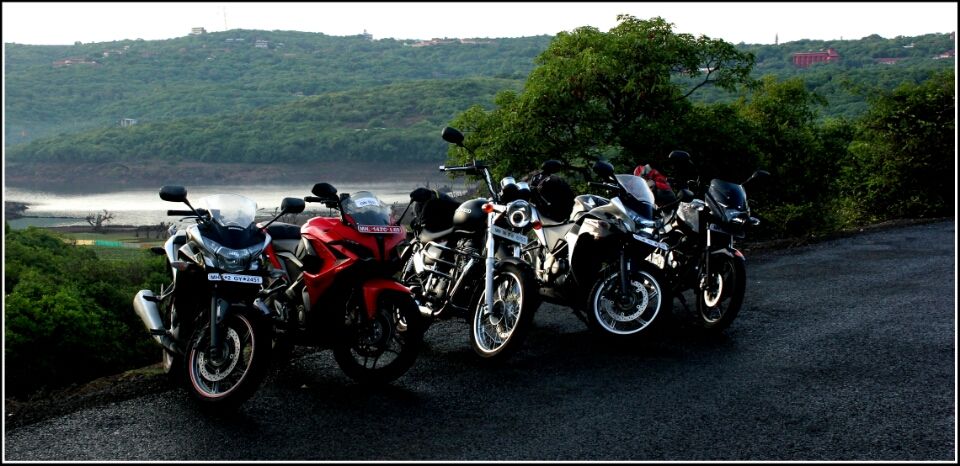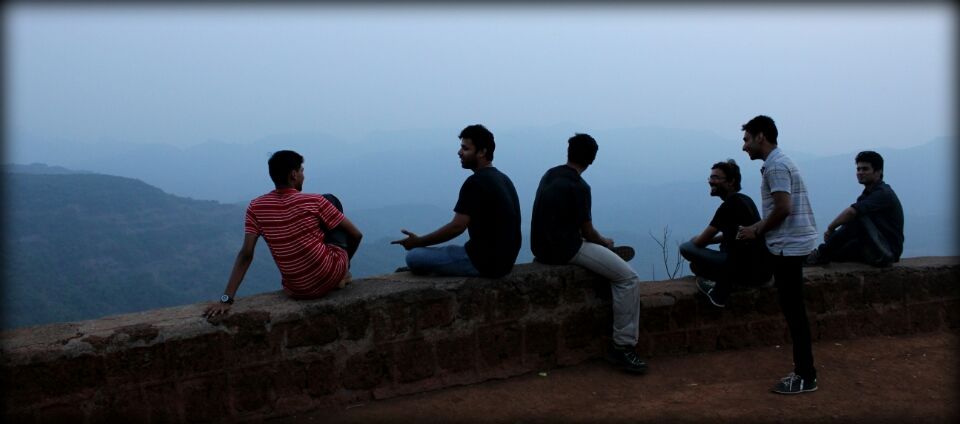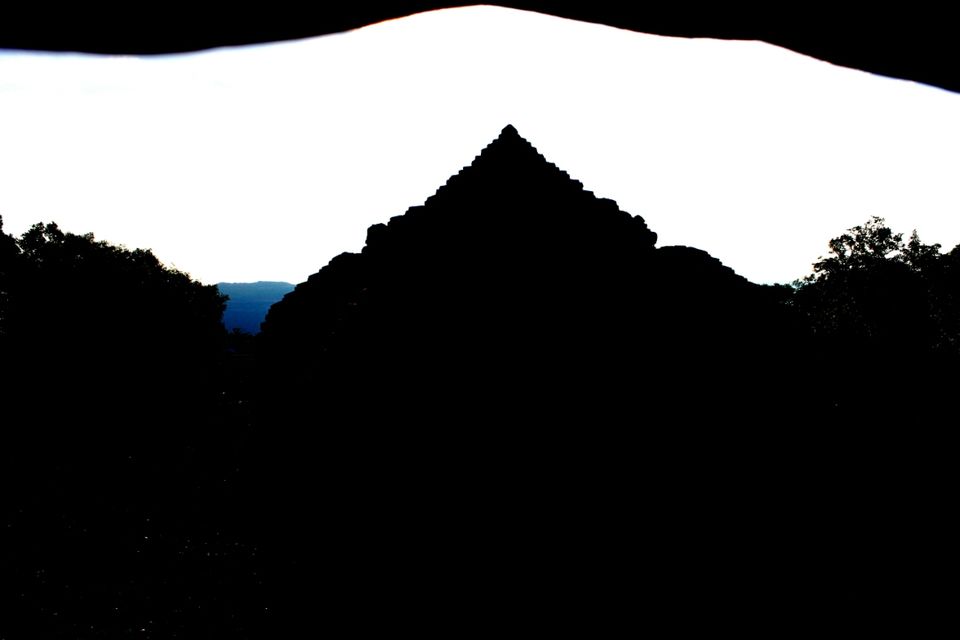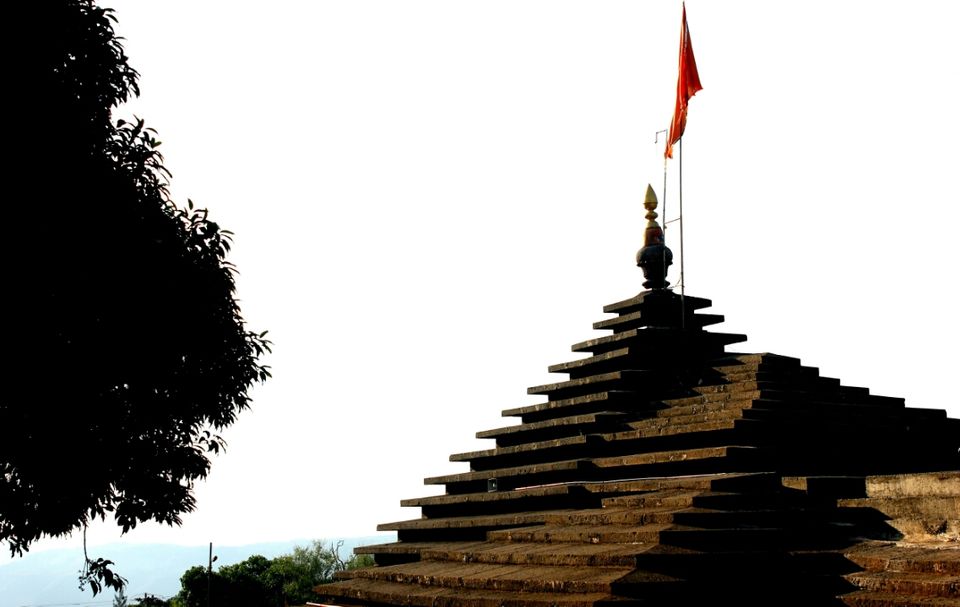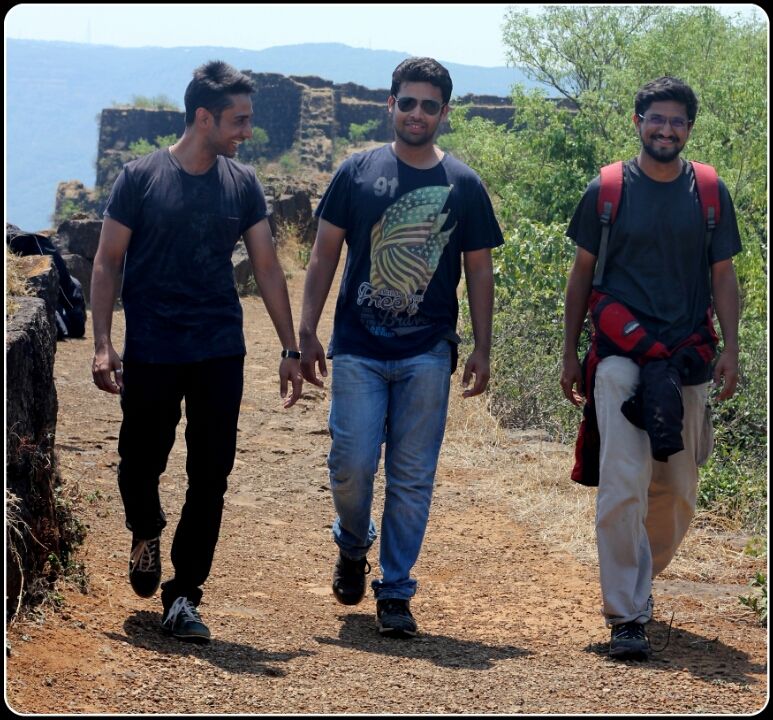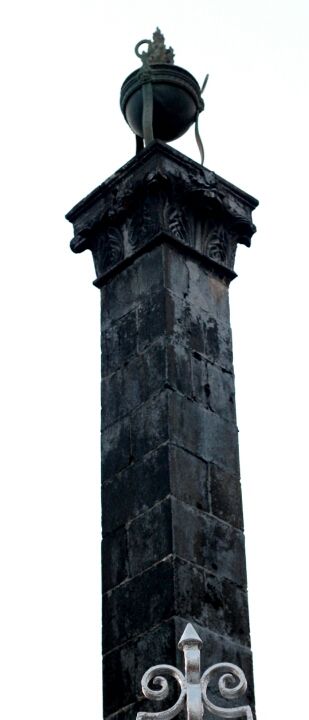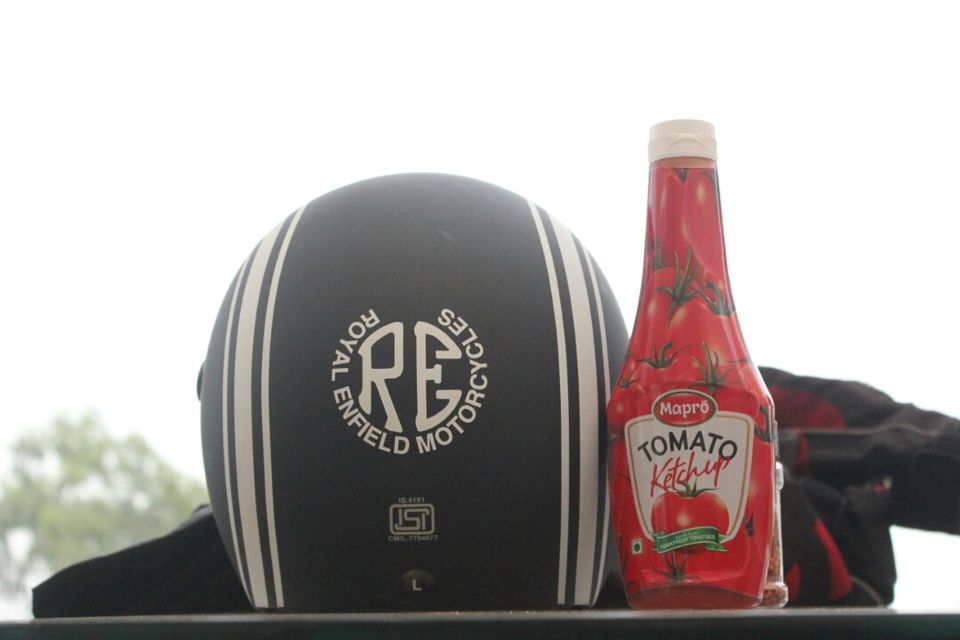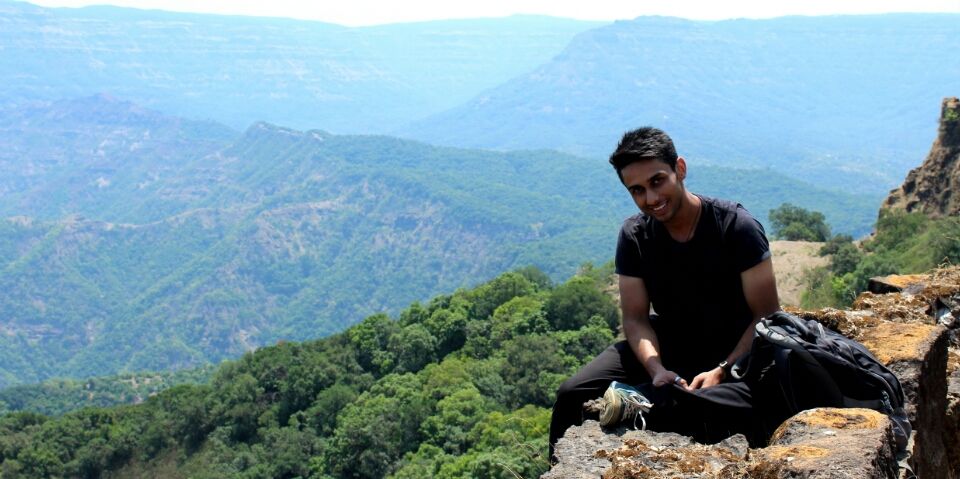 Friday Evening. Two Days Off. No Errands to Run. Pleasant weather. Bikes. That is all you need to make best out of those 2 days. Long stretches lay ahead, ready to be conquered. And we sat on our mean machines. Total distance to be covered= 152 km (Pune to Mahabaleshwar).
What a beautiful morning it was, as if the nature was ready to shower all its goodwill along our way. We set into motion, long awaited it was. Took the NH-4. I never understood why people waste grands of money in a spa when they have such beautiful tracks to ride over in the morning, free of cost. (Yes I get it.. "It's your choice.." . Peace.) That traction from the tires, makes you come in resonance with the natural harmonic of surroundings. Ahaaa.. the boons of technology mixed with the goodwill of nature. Perfect combo. 
I won't put up the whole route over here because you must find your own. Trust me you will emerge a better informed man than before. (I've found out how most people in Maharashtra explain distances. 1 km is not going to be less than 3 km. Well informed now. See, I told you. :P) Otherwise Google Maps is always there for the rescue. 
1st stop we took was the Mapro Gardens in Panchgani, for the brunch. Had shots of fruit squashes. Wonderful delight they are. Good food at the restaurant too. A must-visit place. 
Again, we took those roads for our final destination. Those canopied, serpentine roads will for sure put that rider smile on the face, the smile that comes when you get to unleash your beast as well as the rider beast within you. I have recently started these bike trips, so haven't hit much roads. But I can bet this one's gonna be a personal favorite of many..! 
Since it's a hill station, like every other it has got a number of points (Arthur point being the never to be missed one). We managed it all like this:
Day 1 : Covered all the local points. Got a place to stay. You'll be greeted with a number of middlemen as soon as you enter the town and they will arrange you good place to stay as per your requirement and cost is based on your negotiation skills. ;) And do keep in mind to reach the sunset point before 5:30 PM, which is about 5 km from the main market (this unit of distance is purely in my language and will roughly vary by 100-200 odd meters. :D), as the way gets blocked by the traffic, or may be that was the only not so good goodwill of the nature for us :) Anyways, no complaints. We had our share of good moments. Too many.
Day 2 : Started with early morning visit to the Mahabaleshwar temple, from where the Krishna river originates. Seriously..! That big a river emerging from water dripping out of the mouth of a bull-statue. Splendid. Moved on for Pratapgarh fort. Avoid going in the noon. It gets hot. And if you are not that big of a fort follower and you hope for something different, just avoid it. Nothing intriguing. Headed back for Pune with a stop at Table Land Plateau - 2nd largest plateau in Asia. Horse ride over the flat area, if you are interested and a little surprise if you decide on moving your lethargic asses a little bit more ahead and not getting just bored because of finding nothing over. But you'll find the surprise beautiful and unexpected. I'm not telling it. Go see for yourself. Then you can come back and place a comment down here. :)
So, that was it. And wait yes.. Do you love the revving sound of the engines echoing around in a tunnel? You'll find a real long tunnel on the way. Be prepared for Full Throttle. ;)
#Serpentine roads best fitted for biking - canopied on most of the patches #View from the top
#Strawberries..strawberries.. and more strawberries. #squash shots.