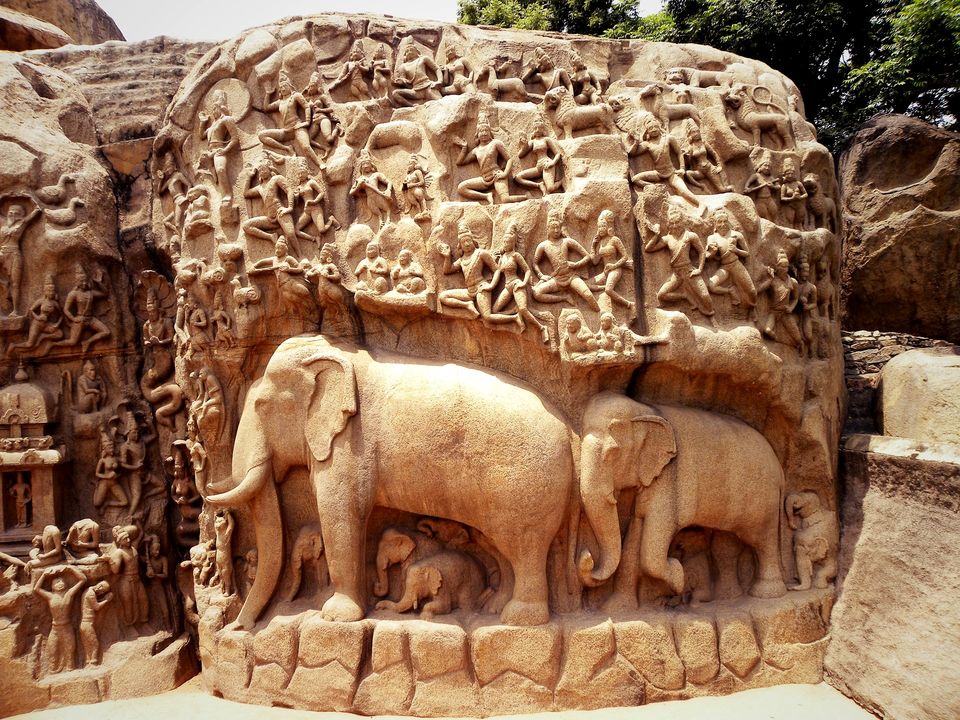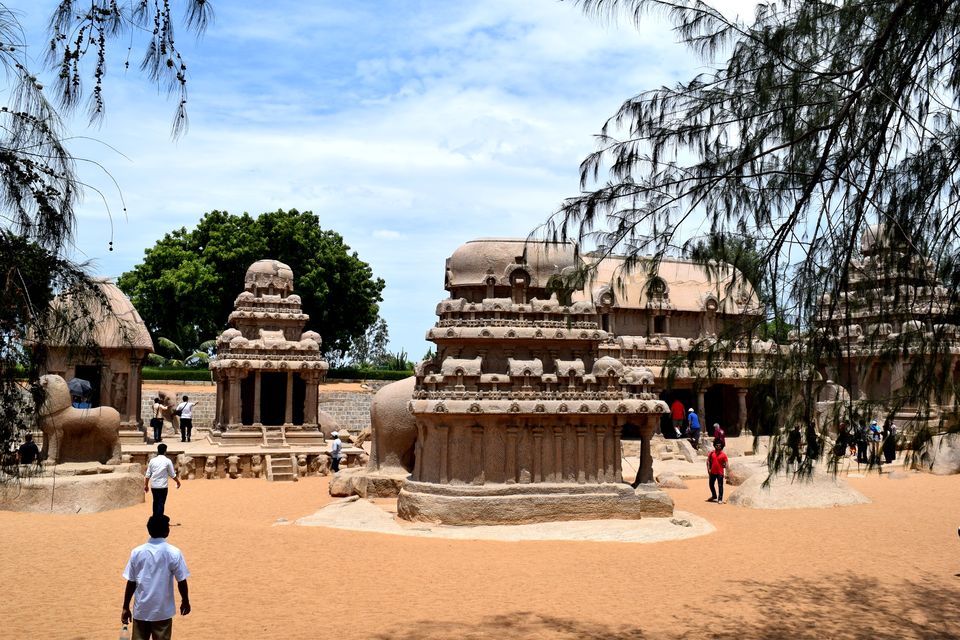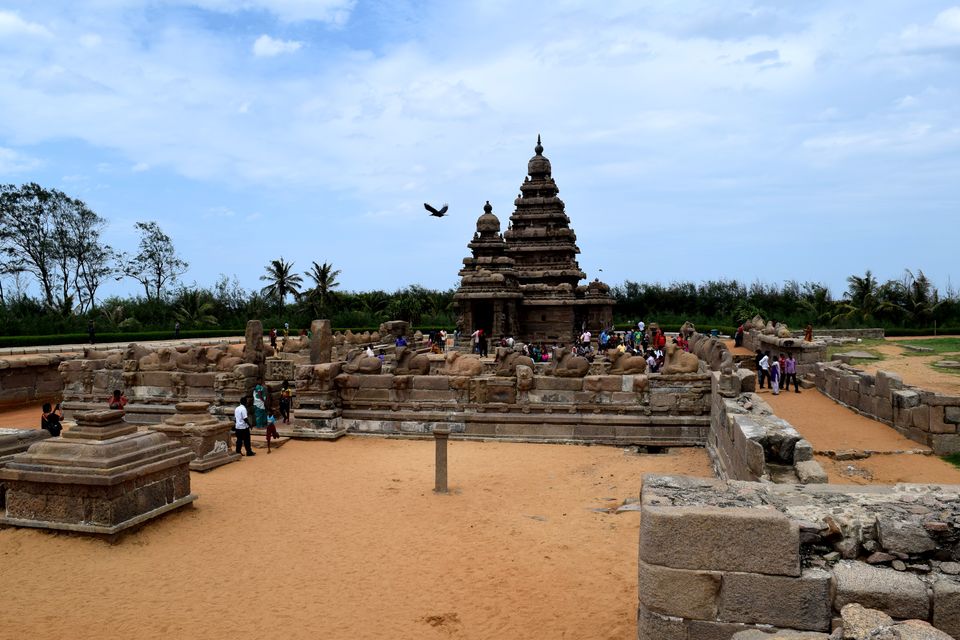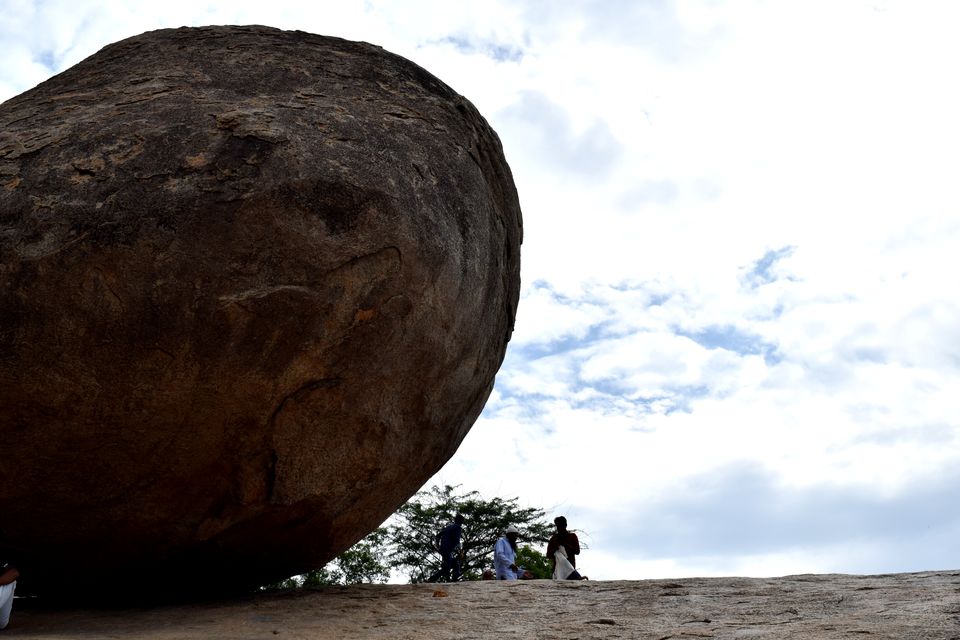 here Mahabalipuram is a perfect weekend getaway for those in Chennai, and for those coming from Bengaluru – may I suggest you club 2 days with the weekend and complete Pondicherry too? Also known as Mammalapuam, Mahabalipuram is best known for its rock cut monuments and architectural grandeur. Quite appropriately has therefore been accorded a World Heritage Site by the UNESCO, way back in 1984. While the visit may not last you more than a day, it is advisable to start and end early as the sun will be at all its glory and the crowd could get suffocating.
Enroute these monuments, make sure to stock ample change in INR 10s and 20s for the roads usage charges and parking charges. Also, if you are Indian, the cost of each ticket is a sweet INR 20 and for the tourists, INR 250. However, these tickets will be valid at all throughout these attractions and at all entry points mentioned hereinafter. Near the ticket counter is where you will find souvenirs to take back home – stone and marble carvings, trinkets, cloth hand bags etc.
Begin with the Five Rathas. Literally meaning the Five chariots, these resemble a chariot carved over a single stone and owe their titles to each of the Five Pandavas. However, it is believed that the names allotted to each of these are a complete misrepresentation and have nothing to do with the Mahabharatha. While this debate goes on, you go ahead and admire the effort and the architectural skills of the folks then. Make sure you go all the way around this structure to see some more magnificent carvings such as that of the Nandi cow.
While you make your way out, have some cut raw mangoes sprinkled with paprika and salt. Yummeh. Or have fresh coconut water instead, which the vendors sell for around INR 30 to INR 40. And then, head north to the Shore Temple, a 2 minute drive.
Shore Temple derives its name aptly owing to its location by the sea and structural visualisation.
Legends say that during the reign of the Pallavas, Mahabalipuram was a port city of their kingdom and the Shore temple acted like a 'Pagoda' for seamen to identify this port. What's interesting is that even after the Tsunami of 2004, there isn't much damage to this monument; a testament to its sheer architectural genius.
The shore being easily accessible from here deserves a visit. While it may not be the cleanest beach in the country, an  attempt to find a sweet spot is worthy of some peace and calm. On your way back however, stop at one of those places where they fry fish. We were lucky to pick a place where the fish was shallow fried instead of dipping them right into hot oil.
Last on our list was one of the marvelled sights of Mahabalipuram, the awkwardly standing 'Krishna's Butterball'. Defying all laws of physics and gravity, it seems as though Krishna's Butterball stares rather uncomfortably at the slope and threatens to roll down. People say that if you have a closer look, there isn't much mystery to this bearing as there is a flat base for the rock to rest on. You might want to check this out yourself for a possible explanation.
You should be swamped by now which is why the closest place to head for some peace and calm would be the Radisson Blu Resorts, located less than a kilometre away. It boasts of a beautiful and picturesque 44 tropical acres property with a 27000 sq. ft. pool with restaurants. Relax, rejuvenate or head back. To read reviews on their restaurant – https://www.zomato.com/chennai/waters-edge-cafe-radisson-blu-temple-bay-mahabalipuram or should you wish to read about the resort –http://www.radissonblu.com/hotel-mamallapuram.