I had been to Mahabalipuram a number of times during my school days. It has eternally been the hot spot for school excursions. On any given day, you will find a bunch of school kids in Mahabalipuram happily walking through the UNESCO protected temples.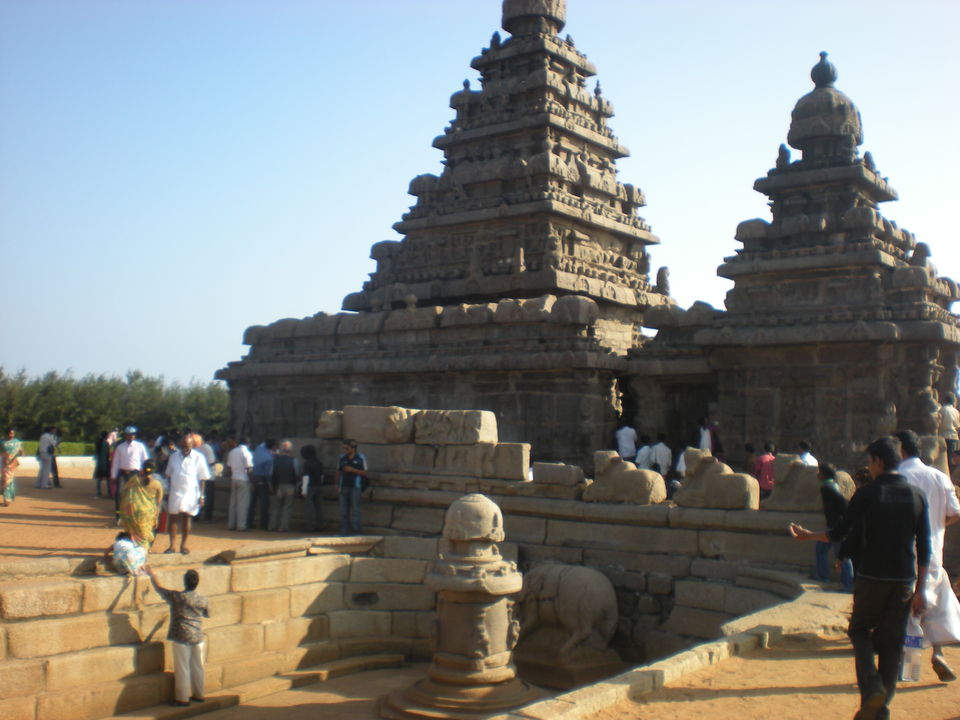 This ancient town served as a port city during the rule of the Pallavas. Arjuna's penance is a room like structure built in stone with inscriptions of elephants, cows and other animals. It is believed that Arjuna stood on one leg and performed a fast to make Lord Shiva grant him the Pasupatastra, a very powerful weapon. This story is inscribed here.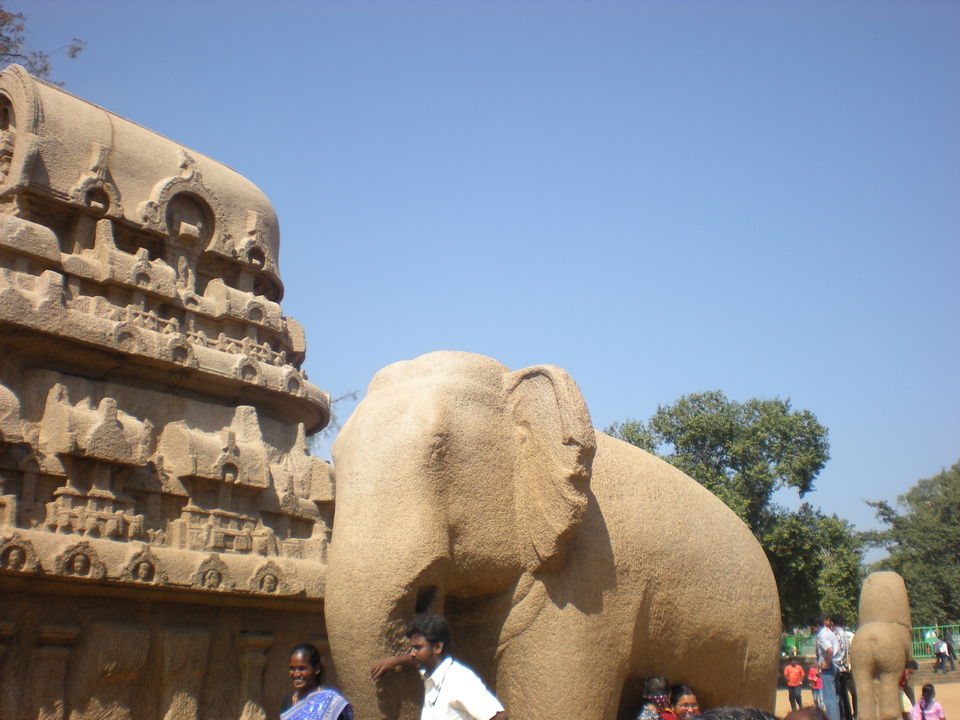 The Panchratha is a famous spot in Mahabalipuram. This place has five stone chariots, carved out of individual rocks. This structure was built in the 7th century. Krishna's butterball is a huge rock that stands on a hill. A lot of visitors frequent this place because it serves as a park.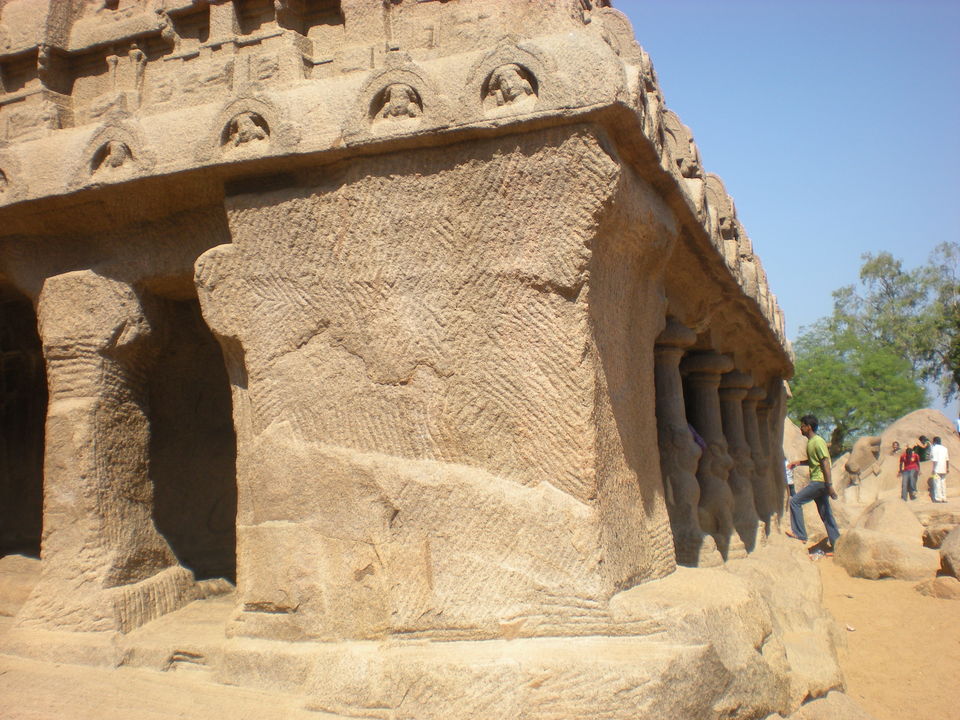 The Shore temple is a famous stone structure located on the Mahabalipuram beach. It houses a huge Shivalinga. The narrow road that leads to the beach is filled with shops selling trinkets, wind chimes, coolers, showpieces and other fancy items. Varaha Mandapam, lighthouse and cave temple are a few other attractions to check out in Mahabalipuram. Mahabalipuram can be seen in a day's time.