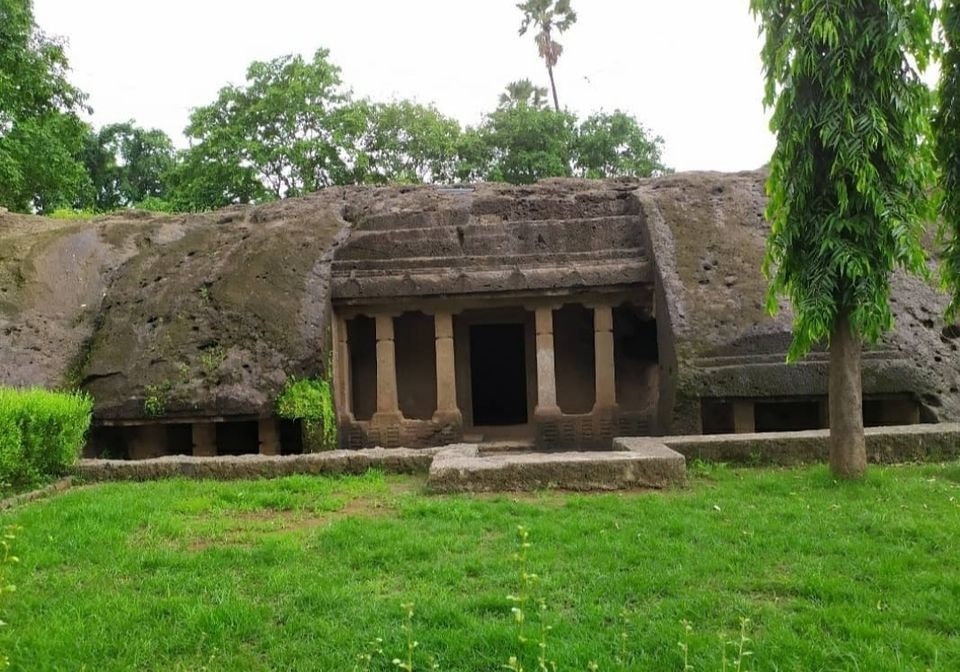 It's been almost a year since I visited the 'Maya-Nagri' as a tourist, for the very first time. Now if you are a Bollywood fanatic, you are most certainly excited to see boys and girls jumping over tunes of remixed Bollywood songs, or peeking outside your cab and wishing to see a 'celebrity' being. But my Mumbai tour was a little different. I didn't go clubbing or set forth a midnight adventure to visualize the famous nightlife. I sat in my hotel room along with my sister and googled "places to visit in Mumbai". A list of places ran down that I had once read in my history books, but this 1, rather 2 particular places caught my eyes; Mahakali Caves and Kanheri Caves, and before I could appreciate the mesmerizing pictures google showed me, we were on our way to the Mahakali Caves.
Mahakali Caves was basically a display of Buddhist architecture made somewhere between 2nd to 6th century. Now Mumbai is filled with caves of Buddhist architecture, so what was different about this? To be honest, I am not very sure but I had read somewhere that it was used by Buddhist monks for dwelling. There are a total of 19 caves, made of black basalt rocks, each with its unique design and engravings. Some of these caves are interlinked while some stood alone like a palace house. Moreover, the place is surrounded by lush green garden adding more to its beauty.
For me, who is semi-enthu when it comes to architecture and history but insane about scenic beauty, these caves seemed like an escape from the hustling 'bambaiya' life. With each step around this heavenly abode, my heart took leaps of excitement.
After a while of strolling, my sister and I, climbed upon the slope, above the caves, covered with grass and few flowers. I looked around; the tourist spot, my newly found heavenly abode, was surrounded by the normal routine of life, vehicles and people yet in between the city life, lies this aesthetic beauty, erasing the sound from the outside world.
It is just you, a 2000-year-old breathtaking architecture and a whole lot of green.
I looked around from over the hill for one last time, my frolic self, was now standing quietly. It was time to go. I came down, clicked a picture and stopped in the middle of this historic beauty, I stood, staring and smiling.
I had seen a different Mumbai.