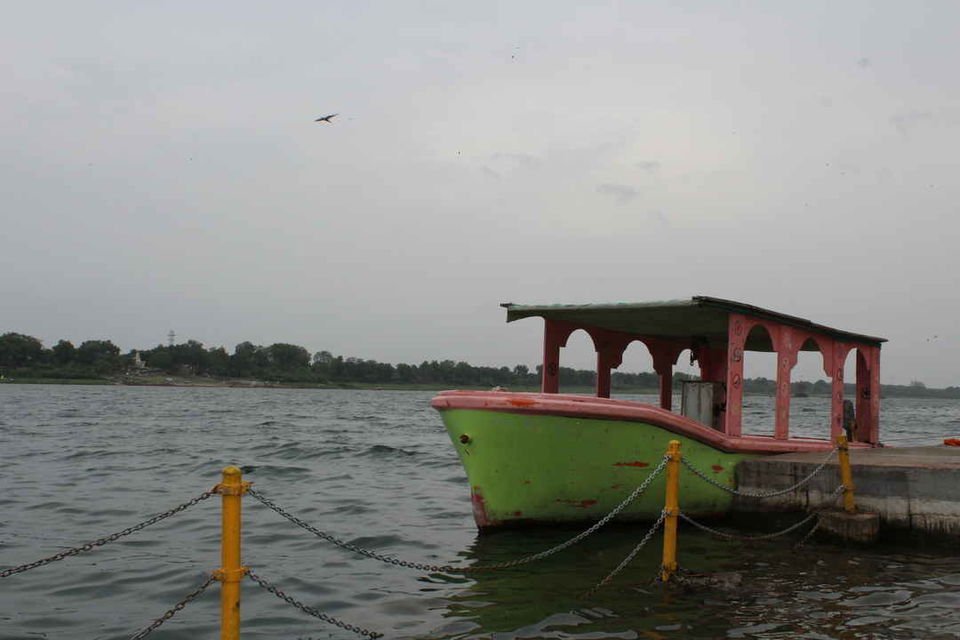 We started at about 9 AM from Indore for Maheshwar. With a distance close to 110 Kms, we reached the Maheshwar fort at about 12 PM.
We had pre booked our stay at a lodge – Raj Palace within Maheshwar fort. The view from the lodge overlooked the Narmada River. After filling ourselves with a hearty lunch, we set out to the Ahilya Fort, which is in walking distance from Maheshwar Fort.
Ahilya Bai was ruler of Holkar Dynasty and as Ahilya fort has now been converted into a royal hotel, visitors are only allowed a paid entry into the museum, which houses royal utensils, religious belongings, old mantelpieces, heirlooms, palanquin etc. From there we proceeded towards the Fort.
Traversing down the steps, we revelled in the beauty of intricately carved stones, which lent a rugged look to the fort. This fort houses innumerable Shiv temples, each one with a different name.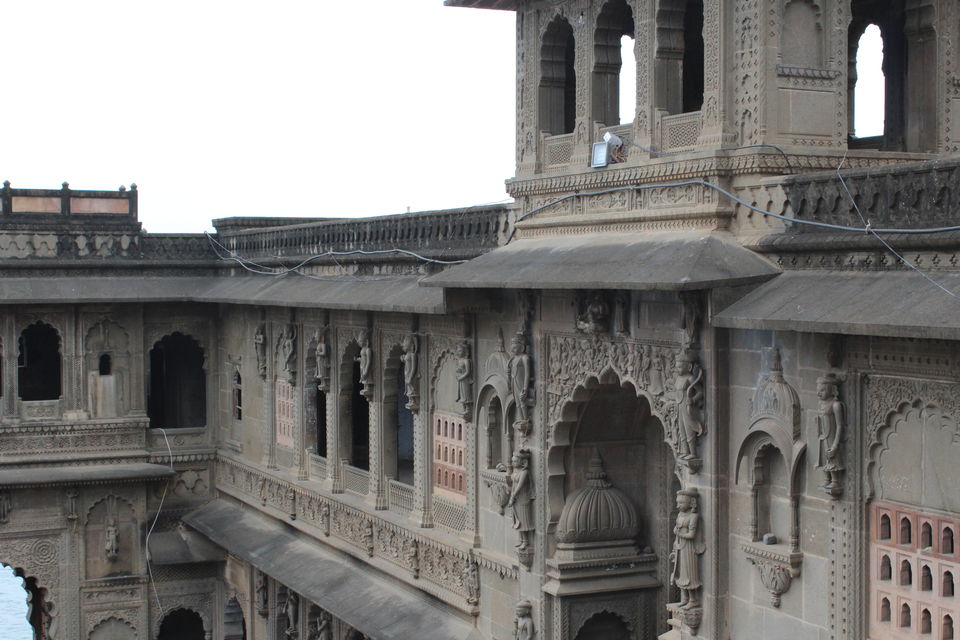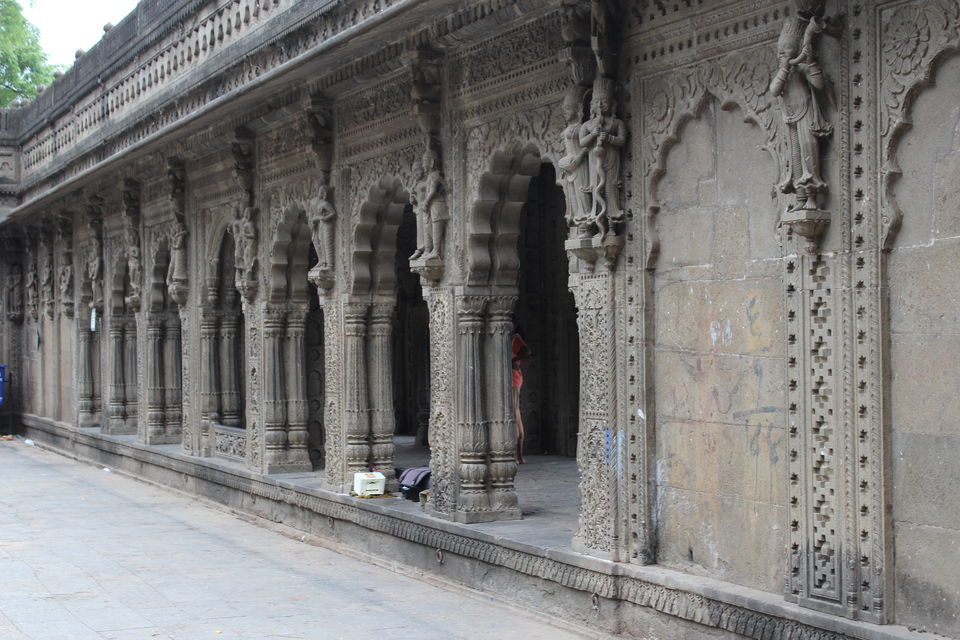 After spending sometime around the temples and steps we proceeded to catch the evening breeze on the banks of pious river Narmada. Maheshwar fort is located on the banks of Narmada river, which naturally enhances the beauty of the fort. We sat for more than an hour, enjoying the touch of river on our feet and lovely breeze in our hair. The evening went by following seagulls fishing their prey from water.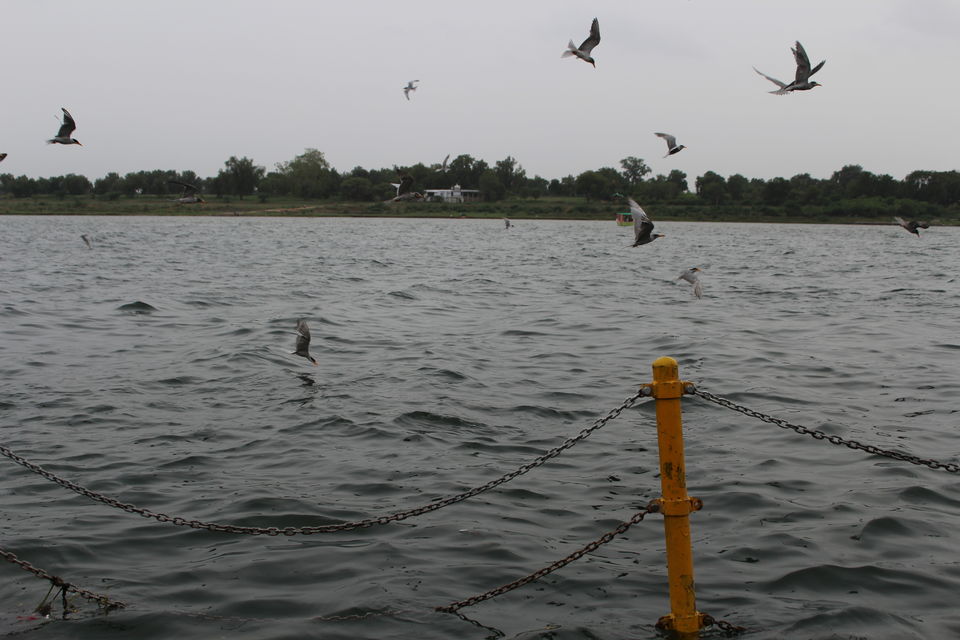 Late evening we returned to the lodge and stepped out on the streets to locate the famous "Govt Authorized Bhang Shop" and then rushed to have dinner at the Nimar Spice Restaurant, known for its Sev ki Subzi. The restaurant is far away from fort and the way is difficult with improper lighting. But the goodness of food, made up for the tough road.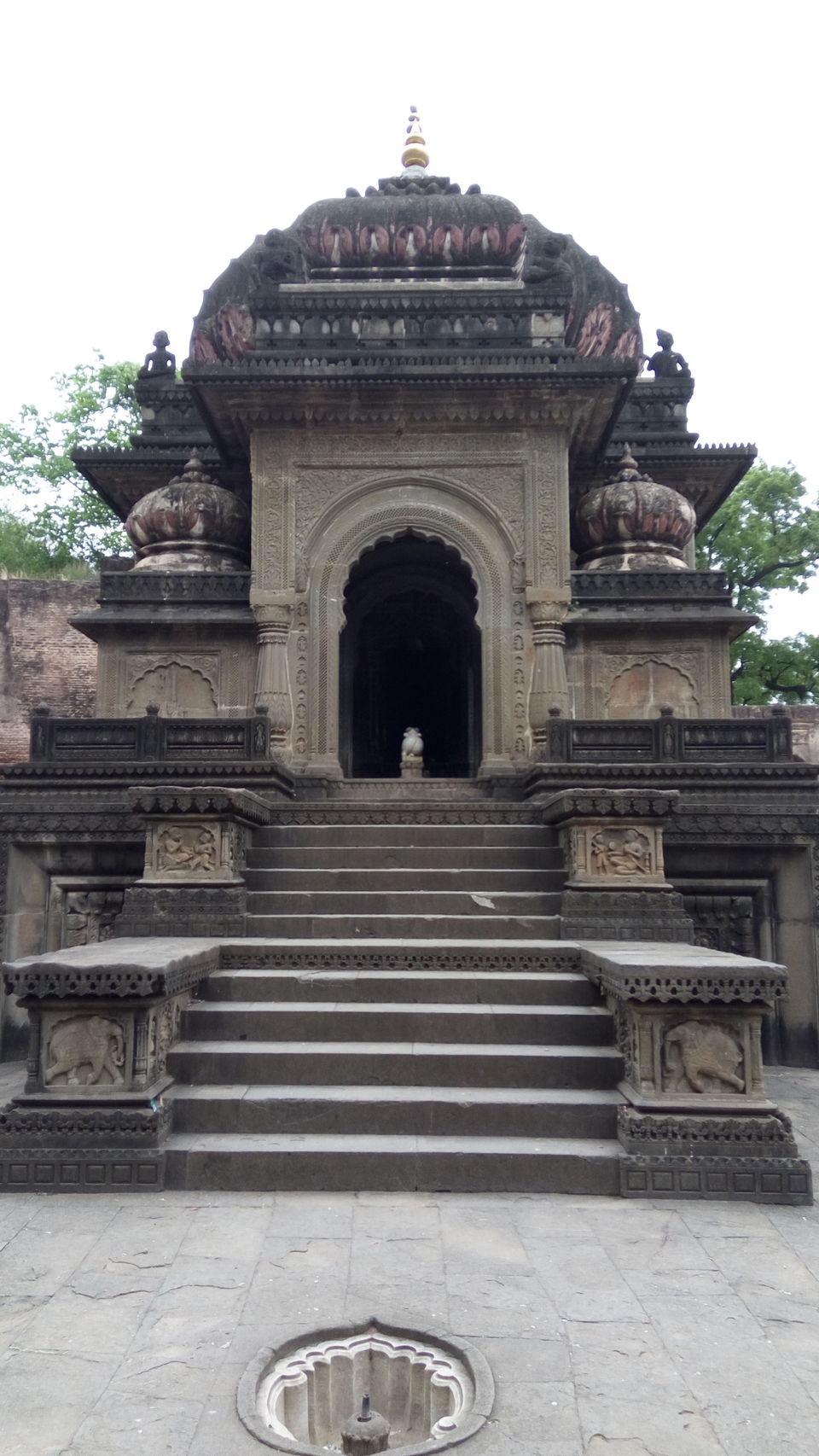 Next morning we woke up early to take a holy dip in Narmada river. Post getting ready, we proceeded to buy the famous Maheshwari sarees- which are home to Maheshwar.
The last leg of our Maheshwar trip was Raj Rajeshwar Temple, which is located within the premises of fort. For all Shiv patrons, this is a must visit temple as it houses 11 lamps, which have been alight since centuries. This is one sanctum of solace and peace and I don't mind visiting this temple again and again, and I did visit at the time of leaving Maheshwar. There is just something about this temple, which keeps on pulling me still and would love to visit again.
We left from Maheshwar at about 11 AM. Mandu is about 50 Kms away from Maheshwar and the roads were not in a good condition. We reached about 1 PM and directly headed to the Mandu Fort which is spread across 80 Kms and is biggest fort of India.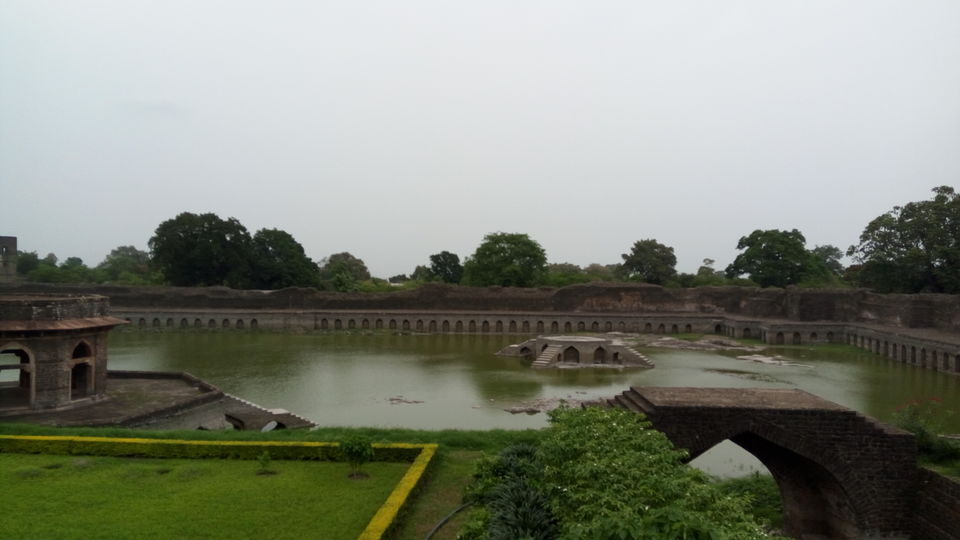 This place is where the romance between Rani Rupmati and Baz Bahadur happened. Mandu is an architectural delight and has been built in Afghan style and has multiple places of attraction. There are about 50 places to visit within this fort, hence one needs one full day to see all the attractions. We covered below as per our guide's advice:
• Jahaz Mahal is shaped like a ship and was built by Khilji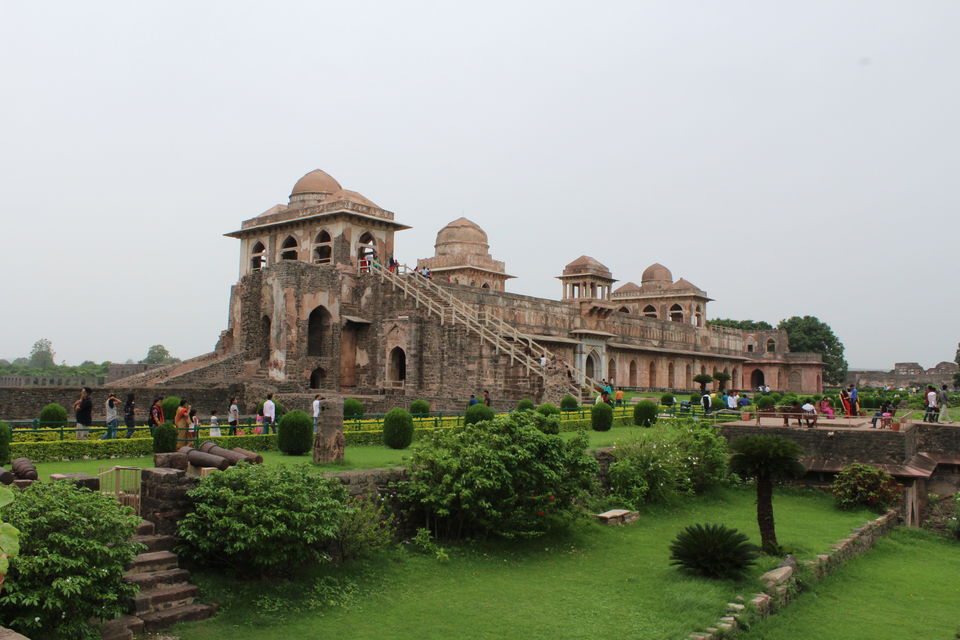 • Hindola Mahal : The Swing Palace has sloping walls and is said to sway with winds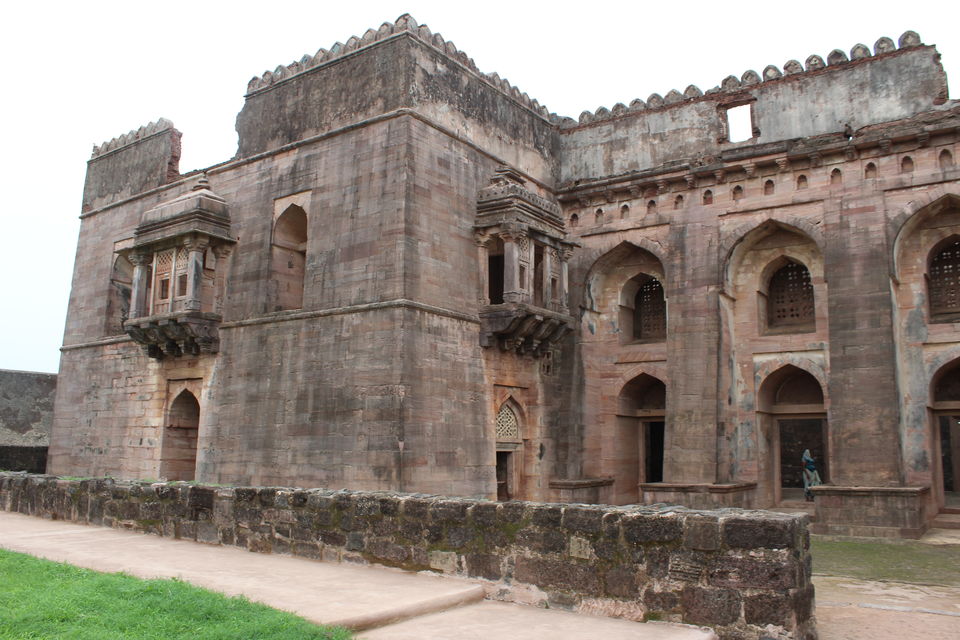 • Hoshang Shahs Tomb became the source of inspiration for Taj Mahal
• Jami Masjid has beautiful symmetric builds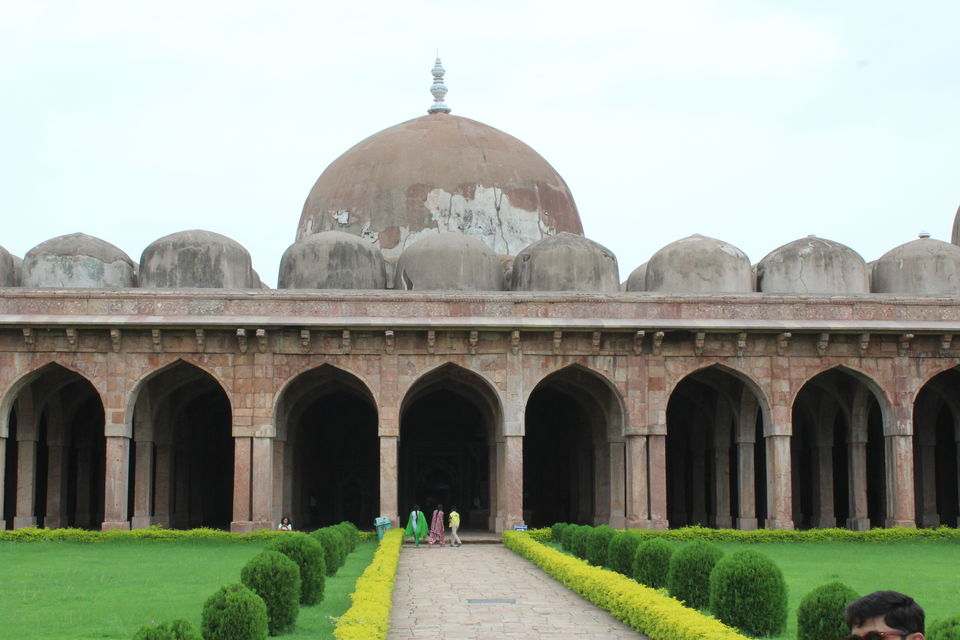 • Roopmati Pavilion and Hamams are worth watching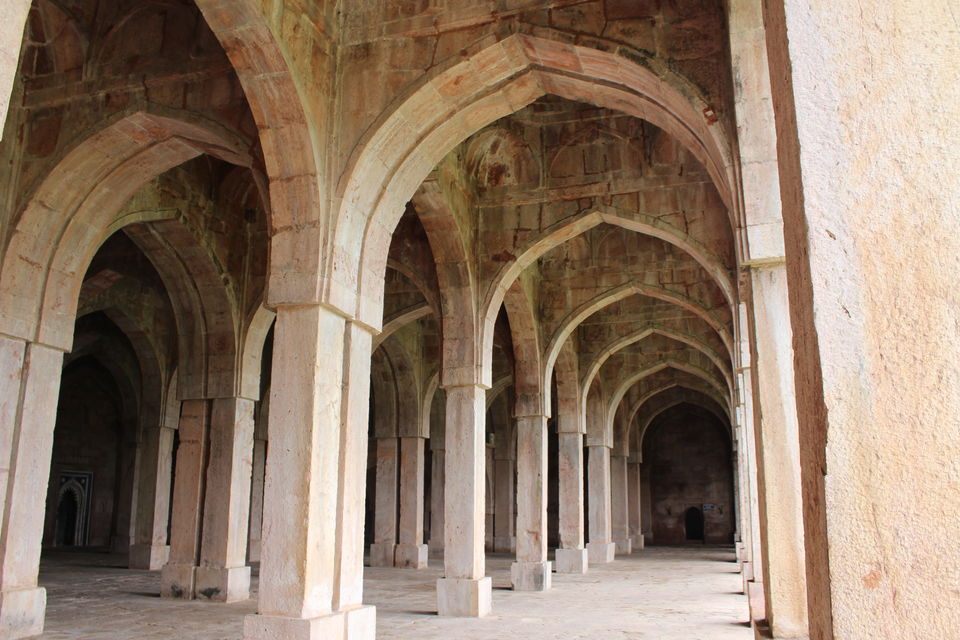 Also, as the attractions are spread widely, it is very important to have a good guide, who can give details about each attraction. Best place to visit Mandu is in monsoon and we were in great time. At about 5 PM, we started our way back to Indore, which was about 100 Kms away and we reached at 8 PM- bringing end to a happy trip.