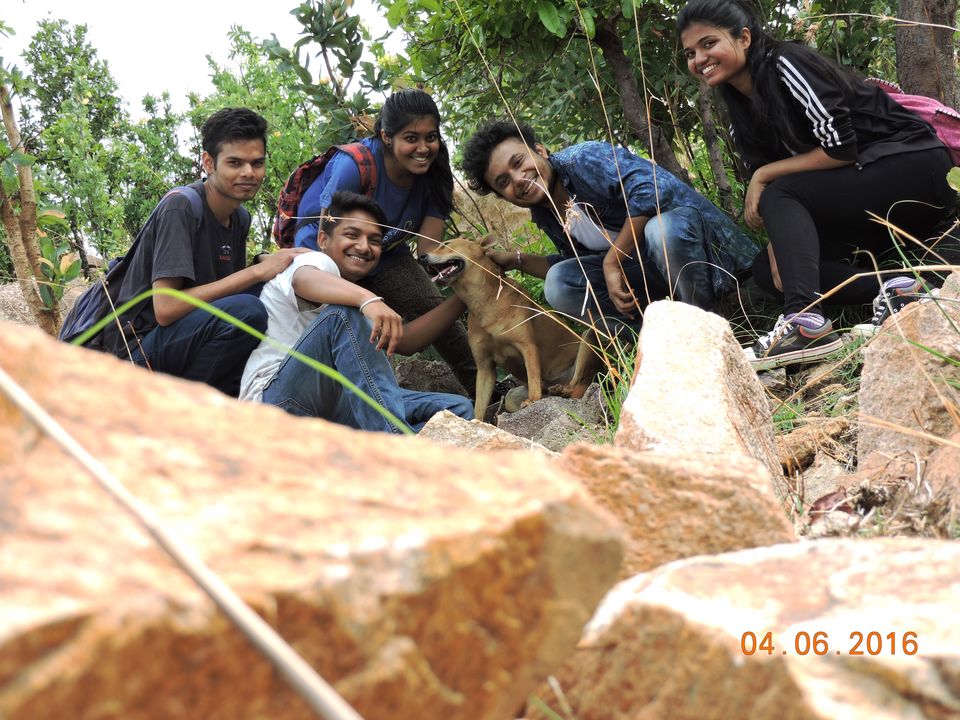 If you are bored of the normal daily routine, meeting assignment deadlines or going to those boring Hill Stations and beaches and you need a place of Adventure, Makalidurga is the perfect answer for you.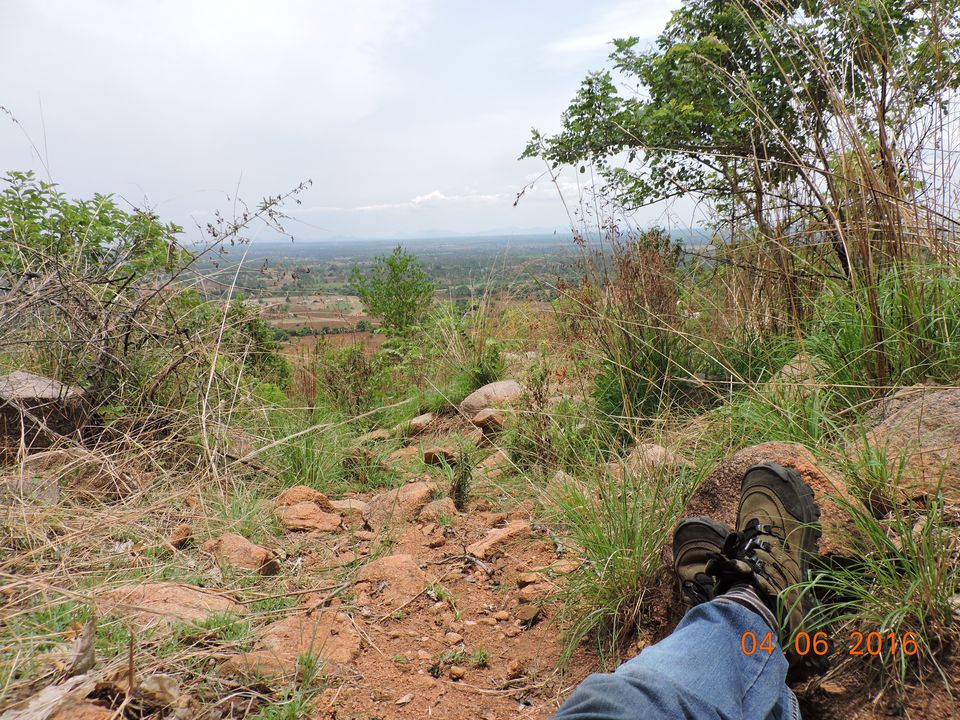 How to Reach
Makalidurga is situated in the Outskirts of Bangalore which is 60kms away from the city. Either you can catch the train from Yeshwantpur Railway station or take a bus to Doddaballapura. We in all together were 5 friends and we took up a train to Makalidurga station, it was still 3km away from the Station. For which we asked a hydraulic Truck to drop us by.
The Stillness of the Hill
Well, it didn't quite meet the expectation as we thought. There were no Shops, no shacks not even too many people around which was a little bit scary but adventurous and trilling to us. Where there were hardly any Humans we found a Dog on the Railway station who followed us all along, behind the truck and also on the trek. We called him 'Sheru' (*Cheesy! I know*) While the Stillness of the place was freaking us out there was a sense of Excitement to unfold the adventure with my friends. The most important Tip is to carry some of the very necessary essentials with you – Like WATER! Although we 5 carried almost 7 water bottles 1 liters each we were draught struck badly!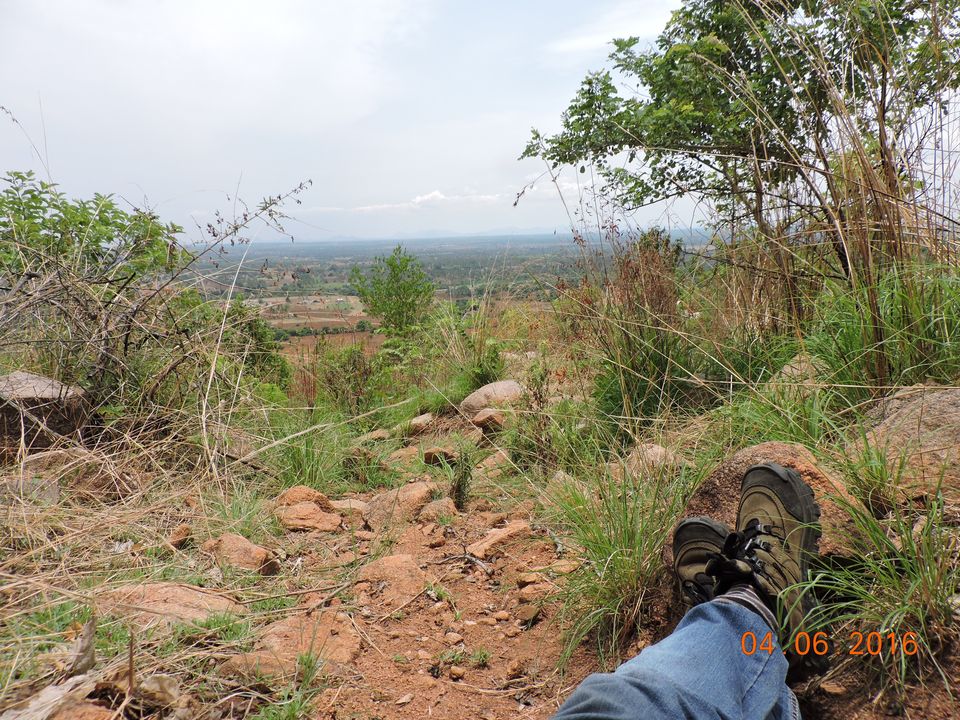 The View
After you cross the lake things will be more adventurous. The hill is made up of Granite Hillock which is not as easy as Savandurga. With Slight difficulty you can easily climb the barren Rocks and Boulders and the view is simply breath taking. While on the Top don't forget to catch the view of Train meandering through the hills. This moment is worth a Capture on Camera. Other than that there is a Fascinating Temple on the top of the Hill.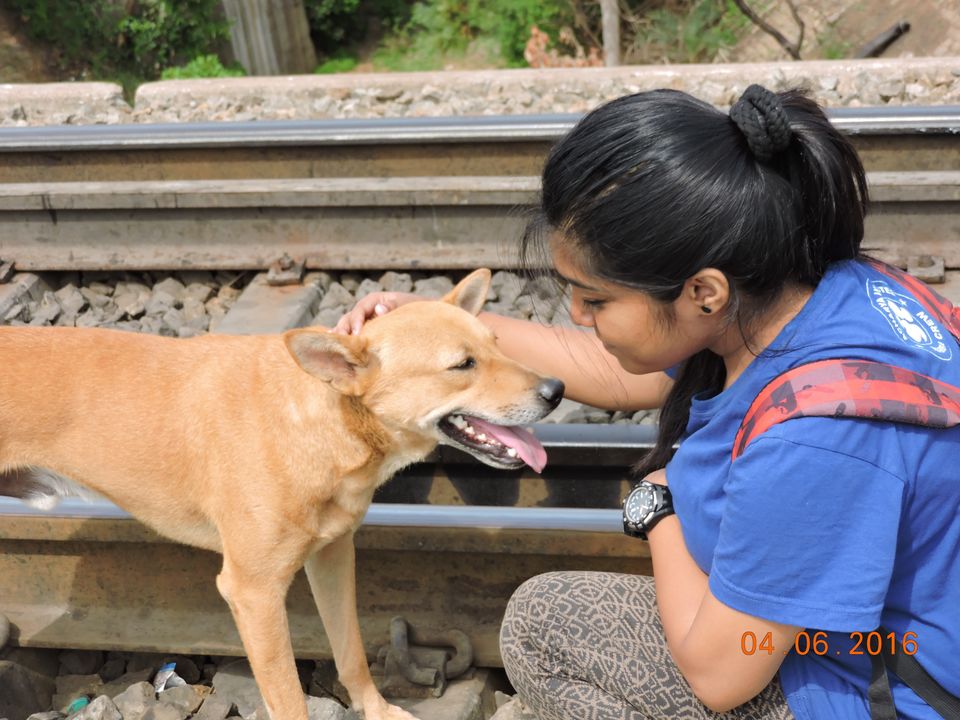 'Sheru'
Well, travel is all about making new friends and meeting new people. We met a very shamanistic animal; he not only followed us to the Top of the hill but also made back with us. While were all Draughty he didn't even complain or left us, but guided us all along.
Getting back
Well, it is not that easy to get back to the city unless you have a Private vehicle. There was a Train at 6pm which we unfortunately couldn't make it to. There were some Office people on their Outing and we asked them for Lift and being kind they dropped us of in the City. It was not easy to leave Sheru there as we couldn't even take him with us.
Makalidurga is not a Popular place unlike Savandurga but the People who love adventure and really want to trek it is a must place for you!