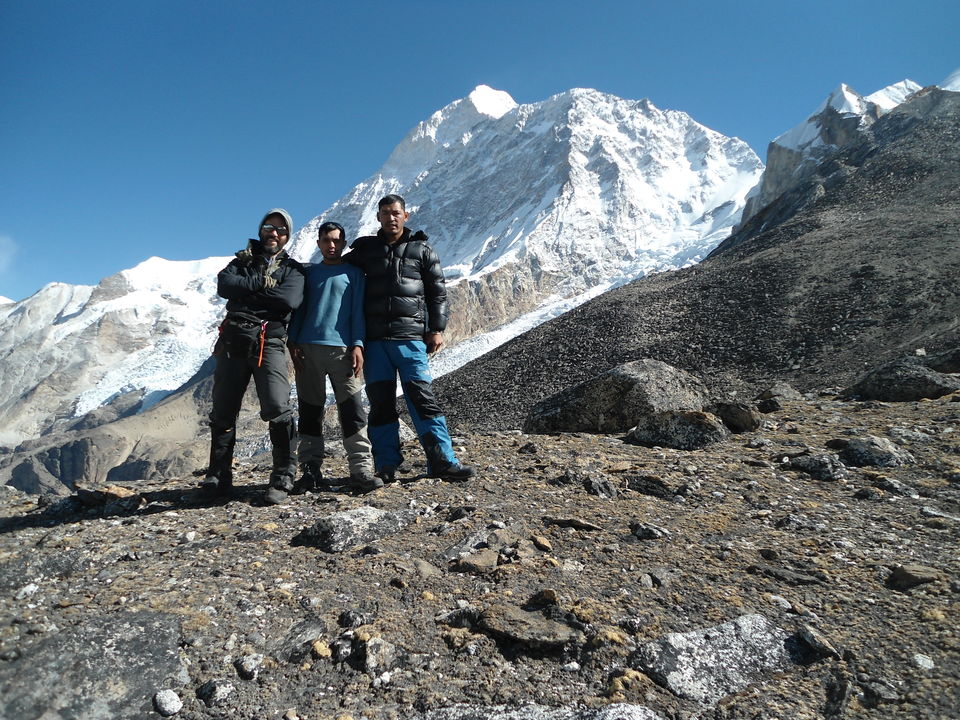 One of ideal trekking destination among solitary trekkers, Makalu Base Camp trek is an exceptional and classical trekking experience towards the foothill of world's fifth highest summit (8,483/27,818ft). It offers delightful opportunity to explore high-altitude terrain, snow-clad mountain and remote Himalayan life of Nepal. The trek to Makalu Base Camp begins with the scenic flight from Kathmandu to Tumlingtar, a small settlement nestled above Arun River.
The trek meanders through the remote and unexplored Makalu Barun Buffer Zone and passes cultivated fields, isolated hamlets and forest before entering the National Park. From here, the need of large gain in altitude makes your days strenuous and sometimes offers official camping sites. The lower section of the trail are well-known for lushness with verdant forest whereas the upper section shares polished granite cliffs with hanging glacier and over flowing waterfalls.
At the higher ridge, the dominating view of Mount Kanchenjunga in the east, Mt. Makalu and Everest to the west captivates the heart of every trekker. Makalu Base Camp is nestled at Sherson (4,700m), an alpine high grazing area close to the tip of the Barun Glacier, which is engulfed by stunning assortments of Himalayan peaks. The unique landscapes and forest of Barun valley shelters some of last remaining pristine eco-system in the world. It is also home to many high land endangered and rare wildlife which are state of extension. This is fully camping trek that brings you so close to untamed beauty of Nepal and let you experience the cherished culture of people living in high land of Nepal.
Outline itinerary 
Day 01: Arrive in Kathmandu
Day 02: Sightseeing in Kathmandu
Day 03: Flight to tumlingtar 937m and trek to khadbari
Day 04: Trek to chichila 2000m
Day 05: Trek to Num 1600m
Day 06: Trek to seduwa 1650m
Day 07: Trek to Tasigaun 2200m
Day 08: Trek to Khongma 3500m
Day 09: Trek to dobato via keke-la
Day 10: Trek to yanglekharka 3520m
Day 11: Trek to langmalekharka 4360m
Day 12: Trek to Makalu Base Camp 5000m
Day 13: Rest day
Day 14: Trek back to yanglekharka 3520m
Day 15: Trek back to Tasigaun 2200m
Day 16: Trek back to Num1600m
Day 17: Trek back to chichila 2000m
Day 18: Trek back to tumlingtar937m
Day 19: Flight back to Kathmandu
Day 20: Final departure