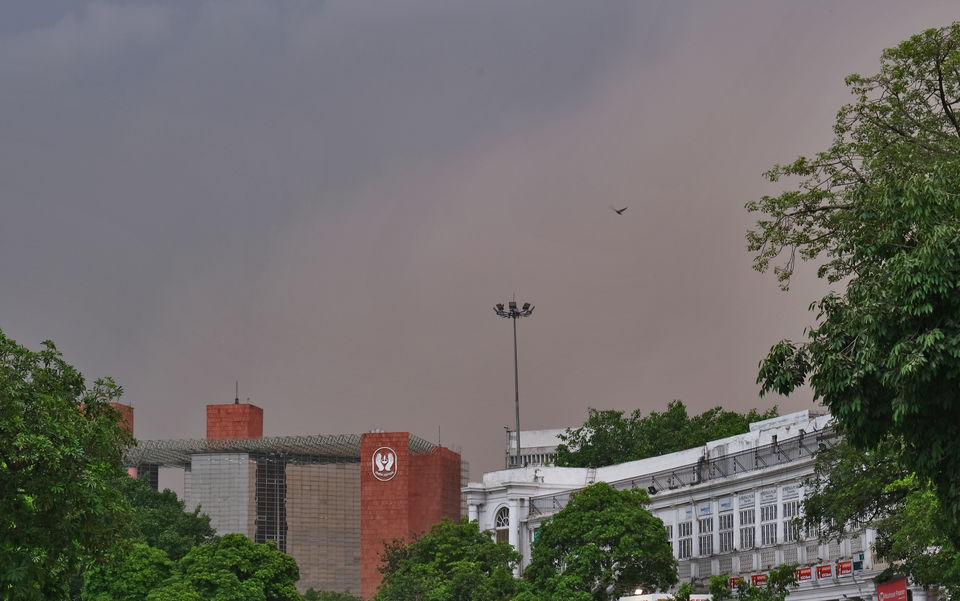 Delhi has been burning. Till the end of May, the summer lover in me was optimistic; keeping myself happy with glasses of Roohafza and cold cut bowls of musk melon.
But then June arrived and s**t got real.
However, a few days back I was caught in a dust storm in CP. Having just stepped out of Rodeo Cantina and Kitchen (a breezy cave/pub/co-working space in the capital) after gulping down a chilled pint - I found myself looking at overcast skies and feeling happy jubilant thinking of rains.
But before I could pull out the camera to capture the lovely views, the grey of the sky gave way to a dystopic yellow and a dust storm appeared out of nowhere.
Dust in my eyes and ears and nose, there was only one song stuck in my head. The experience translated to this video - sharing it from my YouTube Channel (which you are welcome to subscribe to)