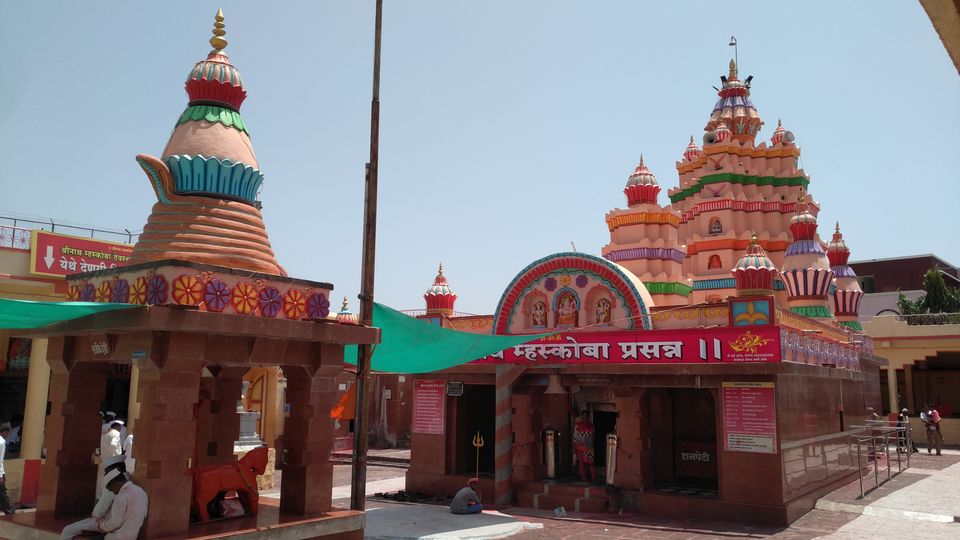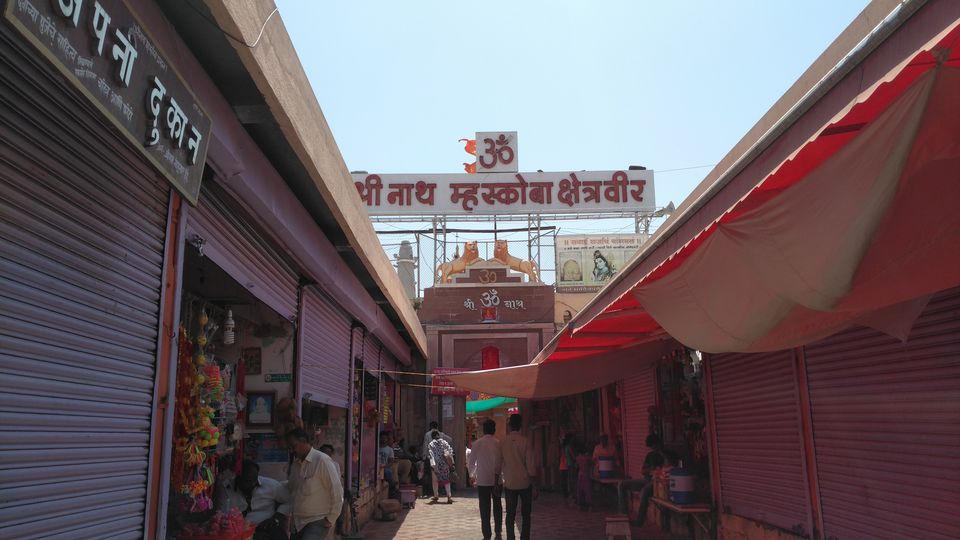 This is a small local village temple located around 35kms from Hadapsar, Pune.
Temple is quite colorful with lot's of Pink. During my visit, they didn't had any gulal colors that gets thrown at you.. Else.. you will be covered by it.
Exact location of this temple is at https://www.google.co.in/maps/place/Shrinath+Mhaskoba+Temple,+Veer+Pune/@18.1517219,74.0868844,15z/data=!4m5!3m4!1s0x0:0x35253f03247cd0fb!8m2!3d18.1517219!4d74.0868844
Also, during my visit to this place, there was local village fair going on, where you get fresh veggies at dirt cheap prices when compared to Markets in Pune.
More on the temple is at https://en.wikipedia.org/wiki/Veer_Mhaskoba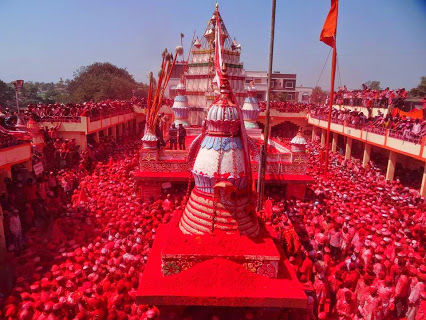 Image credit http://www.bhaktisangrah.com/blogs/veer-mhaskoba-images-shrinath-mhaskoba-hd-wallpapers-vircha-mhaskoba-temple-pictures-or-shri-mhaskoba-ji-mandir-photo-gallery-free-download/