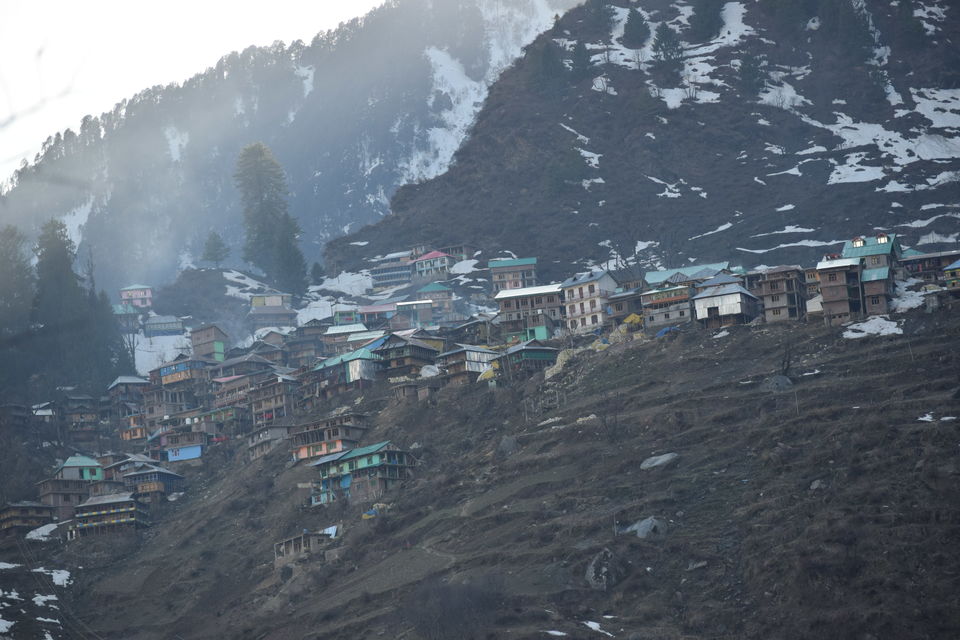 After hearing and reading a lot about the mysterious village..so called The oldest democratic village 'Malana'..finally have decided to visit the place.Heading from kasol,the way and the views are just awestruck and mystical and gave a feel of travelling to a most isolated place already.Finally reached the entrance of the village (which was seen like far beyond mountains and in the clouds) and started to down trek with so much of excitement to see how the place and people look like after hearing so much.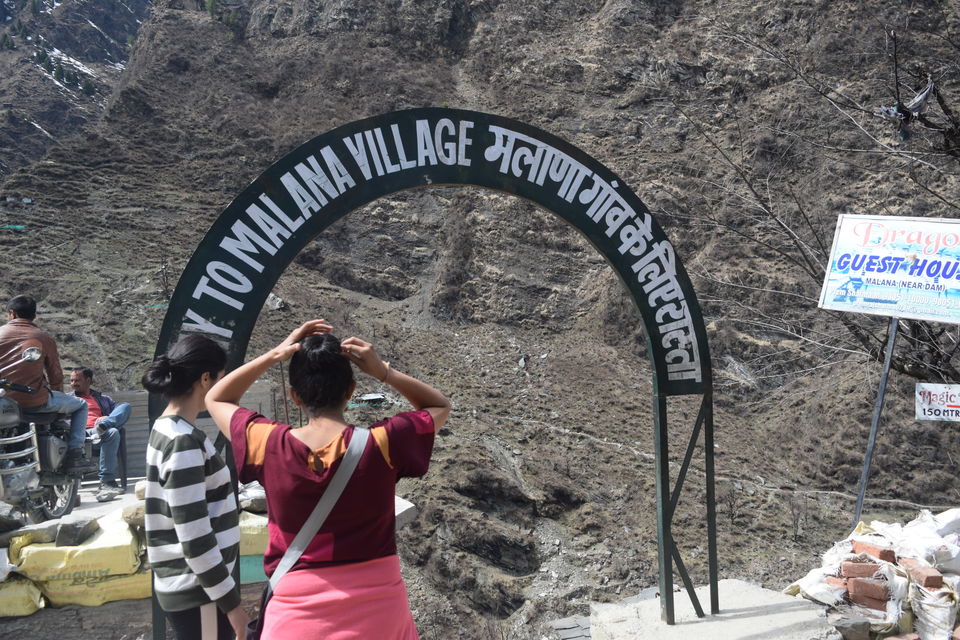 Seems quite a place..isn't it?? After starting and getting our lungs tired almost at half way..meet a pleasant women who was walking with lots of ease and kind of directing us and finally asked us constantly the purpose of our visit..In the final try her tone has changed in asking us from'Kyu aye ho malana? to kyu ate ho malana??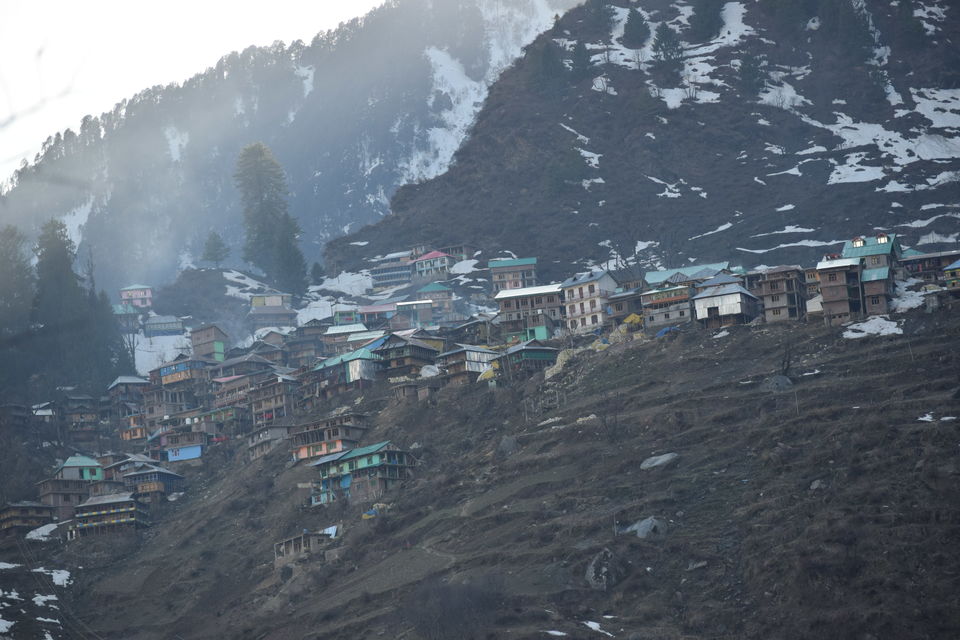 The short trek started with lots of excitement and merry slowly turned into a disappointing and confused one as we reached the village after counterfacing the questions from cafe people like 'Madam kya hona..charas,hash,hash brownie or cream' like how auto people ask casually for hire..and how the tourists and localites are reluctant about spoiling the beautiful mountains dumping with litter every where..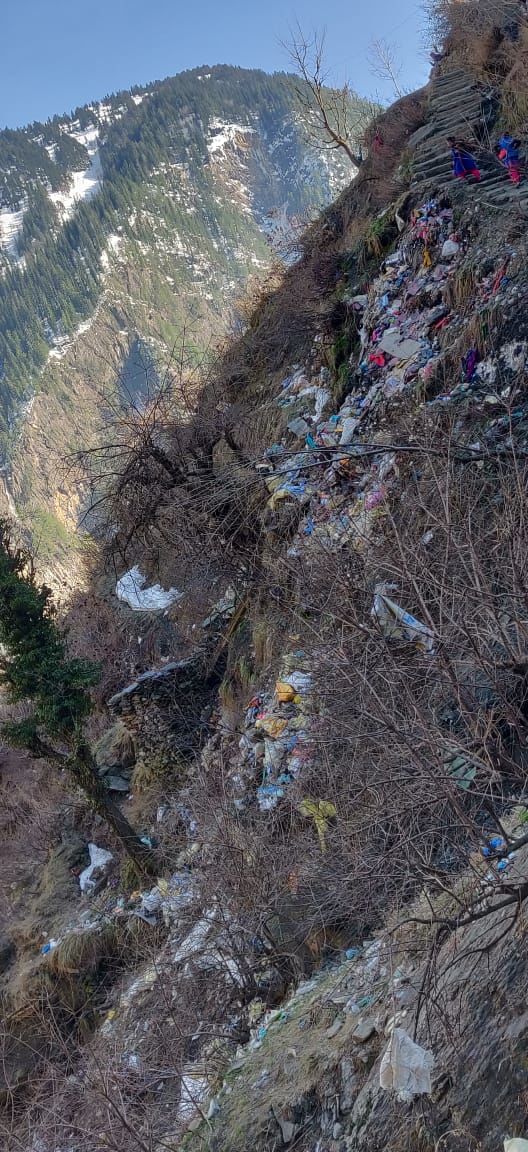 Quite a disappointing gaze..
The villagers make them isolated from everyone themselves recognizing themselves as alexander's descendants and they are just spoiling the mother nature and they are putting themselves in a corner of shade..
Even a 8 year old kid warns us to not to touch their houses and temples or else we will have to pay fine..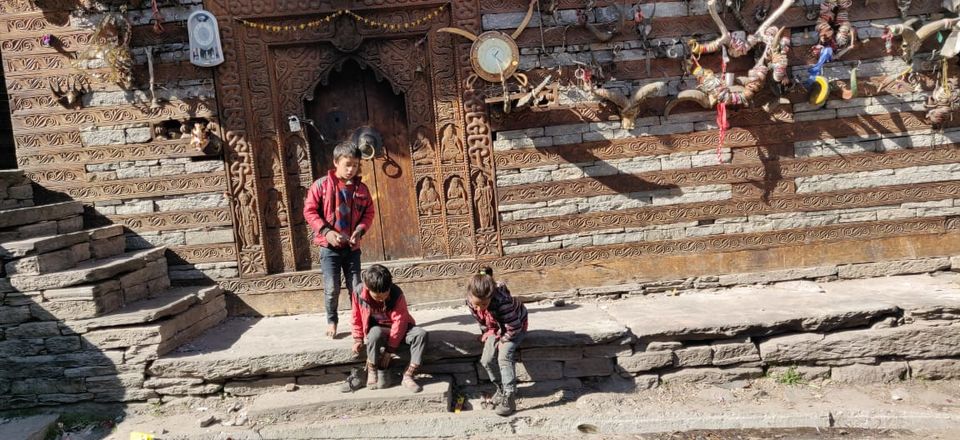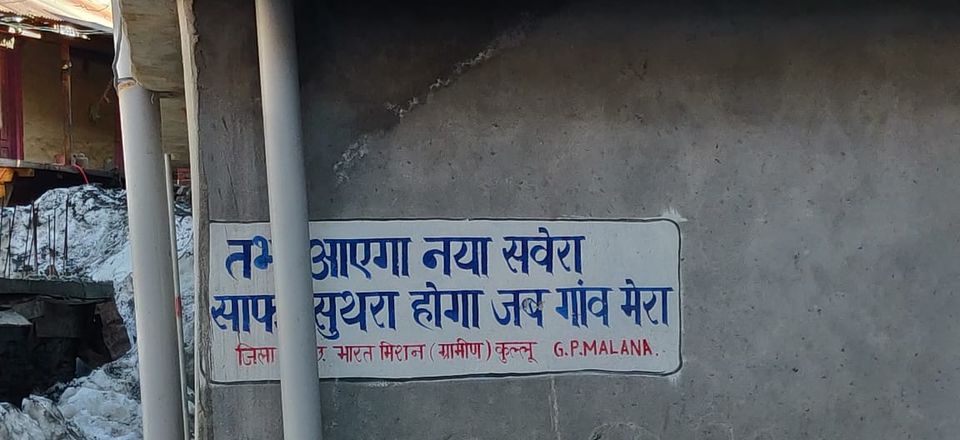 The above quote is only possible when the people or at least the future generations get awareness and get good education and have a wish to change their lives..But don't get surprised if you see old ladies and men using smart phones and facebook..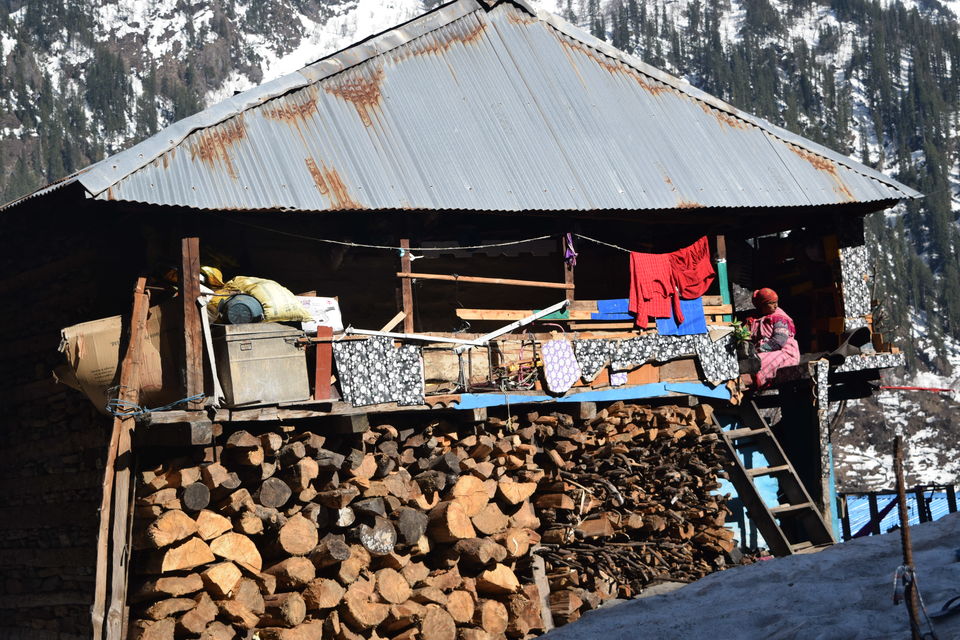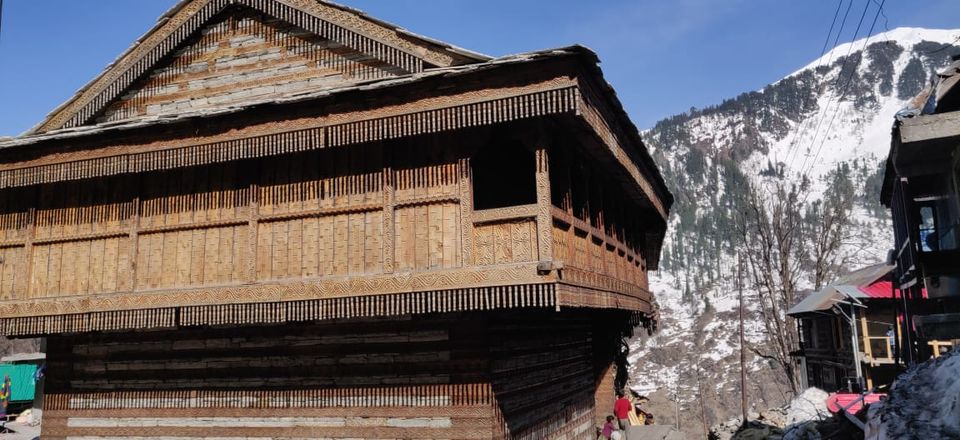 Temple walls written of amount of fine which tourists should pay for touching them instead of holy writings or prayers..
The villagers were so unfriendly that they even refuse to give a direct look or even a warm smile and even doesn't utter words to shoe directions and walk away from opposite side of walk way as a sign of refuse to touch..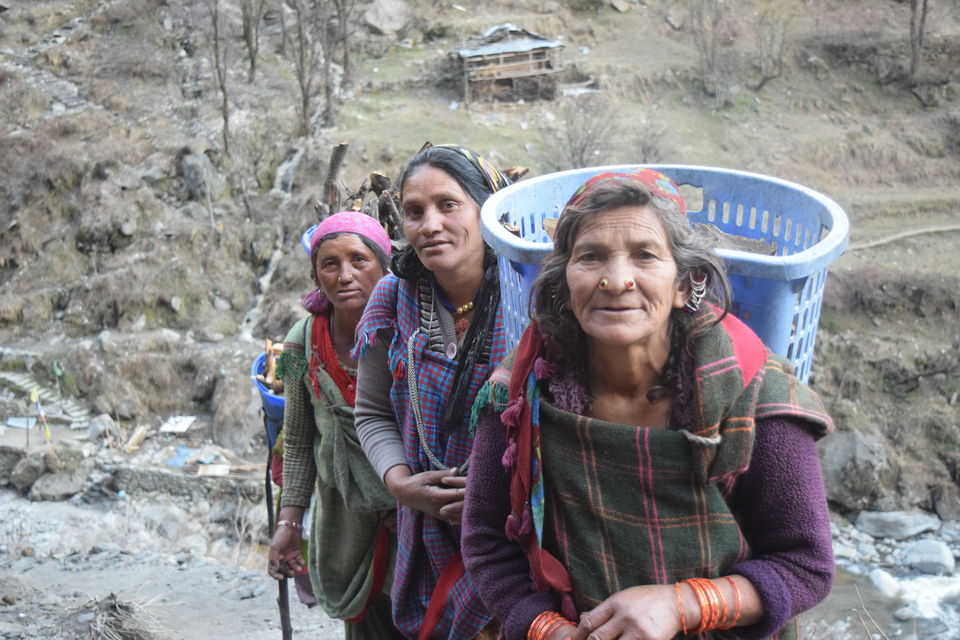 The friendly mahilas of malana who allowed me to take a photograph wilfully...
Most awful thing is that we couldn't find a single pharmacy or a basic primary health care center instead we can find so many places for hashish filled with young crew asking us 'Agar smoke nahi karti toh kyu aye ho malana? and deciding the aim of our visit as a wrong place to visit if we are not smoking..
Can't even imagine people are disconnecting themselves from entire world verbally and only connected through smart phones to external world for their requirements and least bothered about minimum basic needs and getting themselves stuffed in that hub of hash..In this case in next five years none even wish to take that beautiful and exciting trek to visit the most pleasant and beautiful village (if it is well mainitained) except for some greenary..