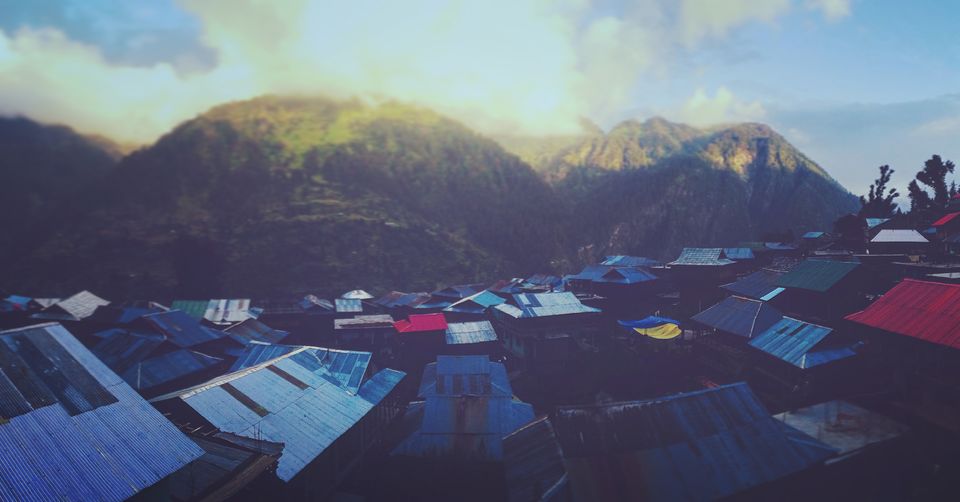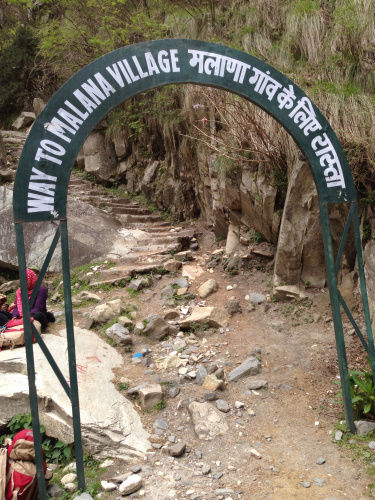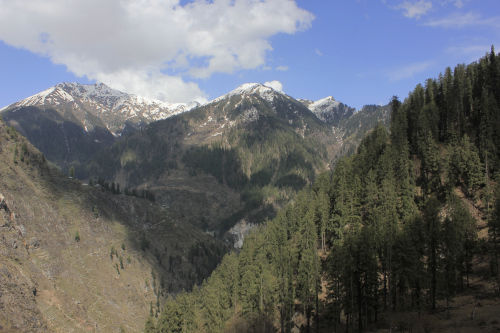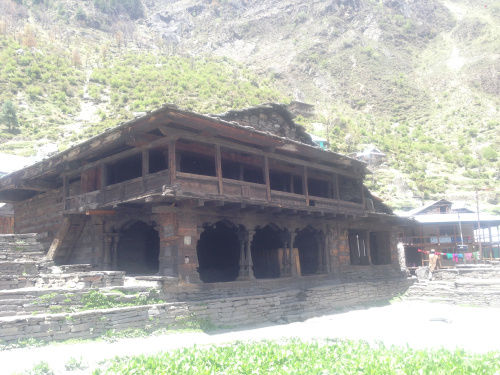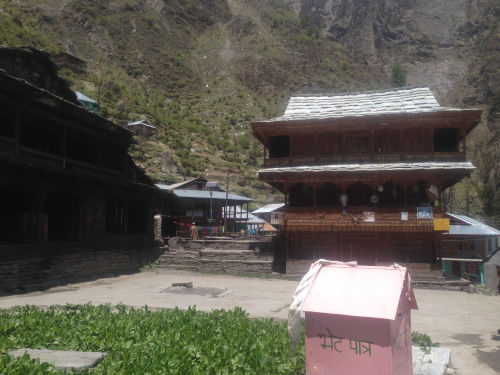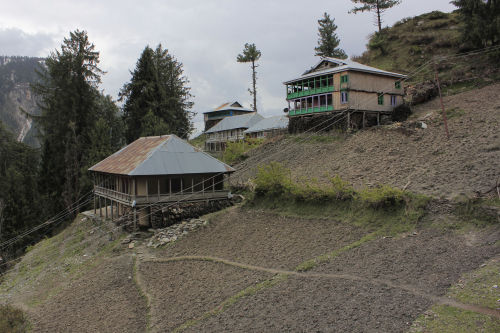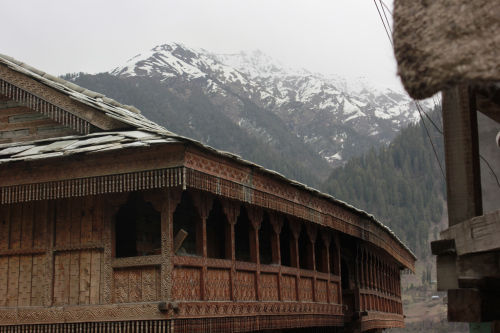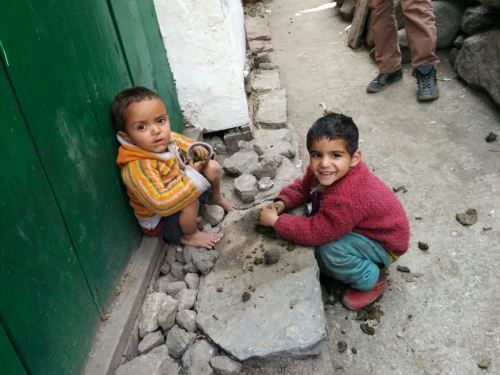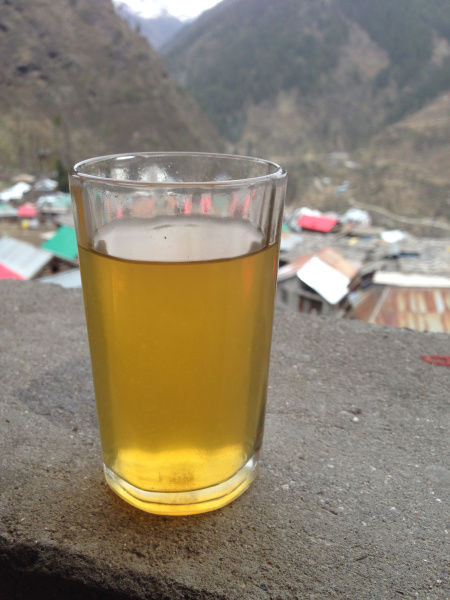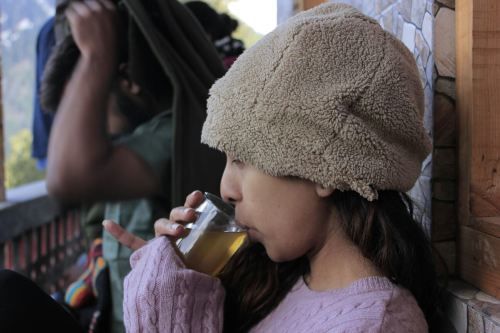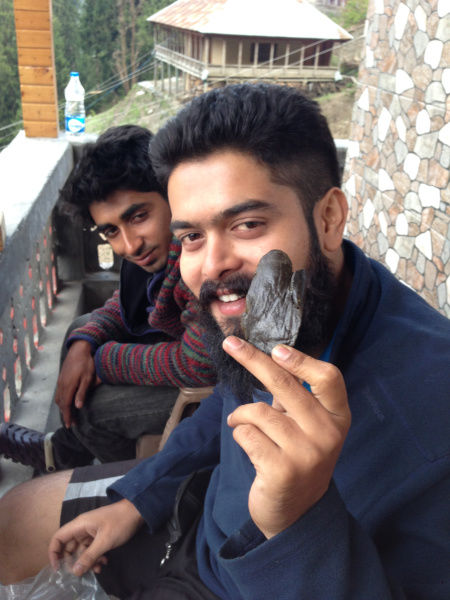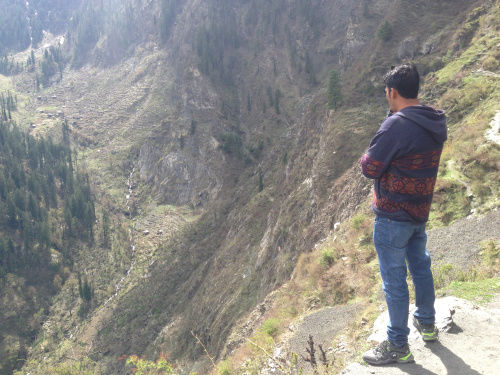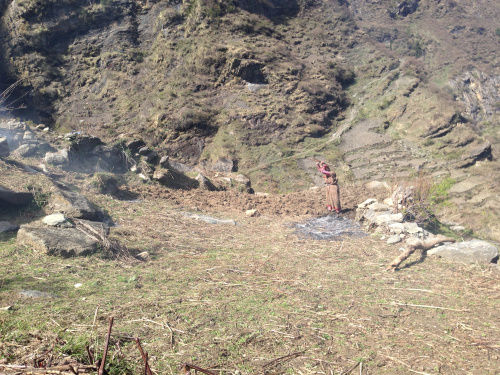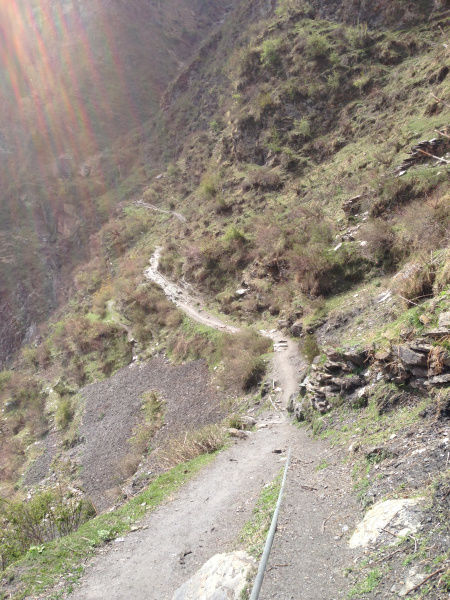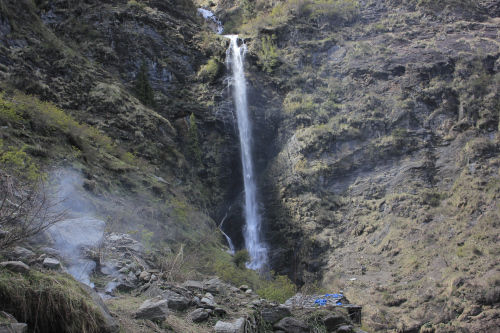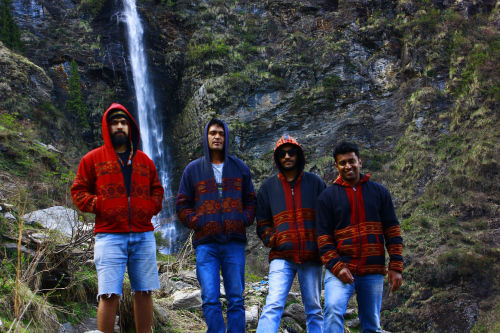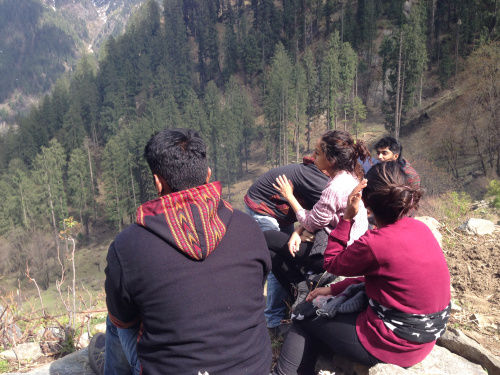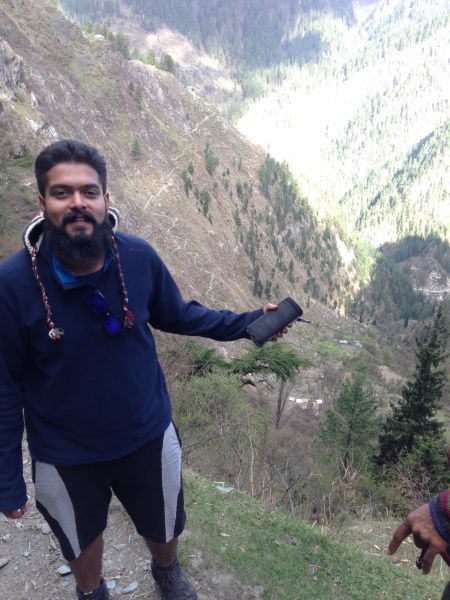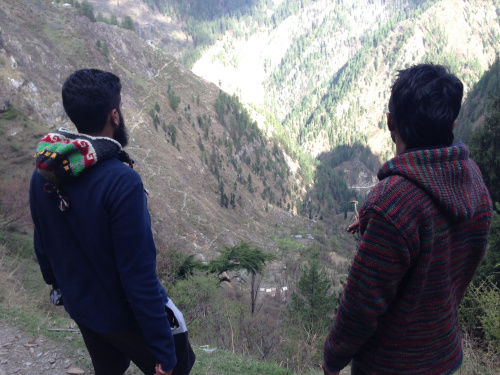 INHALE. HOLD. EXHALE. SMILE
Malana, located in the North-East of Kullu Valley in the Himachal, is an isolated valley resting beside the Parvati Valley. Known to be one of the oldest democracies, the people of Malana consider themselves to be the direct descendants of Alexander the Great. Every non-Malana person is regarded as inferior and an untouchable – rest assured, the Athithi is definitely not a Dhevo Bhava here.
This one of a kind village, follows it's very own rules and regulations which sets them apart from the rest of the state and even the country. It is believed that, the government does not interfere with the legalities of the village and the people here decide what the laws are. The traditional cannabis cultivation culture is world-renowned and this village is known to produce the best "Hashish" in the world. This is a self-sufficient village, as they grow most of the things they consume  themselves and their main source of income flows through selling the "Hashish" that is produced here
We had hired a cab from Kasol to get  to the last motorable path on route to Malana (there is also a longer trek route at the base, near the power plant), where we were finally greeted by our tour guide / friend – Shaduram,  (whom we met for the first time) at the drop off point. After introducing ourselves, he told us that he was Malanvi (person belonging to the village of Malana) himself. This, kind of seemed to confuse us as it was not exactly what we had read. We all had read that they were pretty hostile and they don't welcome guests. But this chap seemed to taking the 21st century route. He was dressed in jeans, a blue t-shirt and an identical hoodie that I was wearing (which I had bought from Kasol).
We began our trek towards the village of Malana and I began to inquire about the culture and history of the village (in my broken Hindi). Who better to ask than the guy from the village itself? According to what he told us, the village had transformed quite a bit (mostly because of all the tourists that were coming in), and the people weren't so hostile either. Although, he warned us that there were certain things that we had to follow which he said  he would reveal once we reached the village.
The sun was shining in all it's glory and as we made through the mountainous paths, we began to huff and puff. Shaduram, on the other hand, was brisk walking as if he were taking part in some sort of walkathon organised by his village. He calmly tells us that he does this everyday, which really put me to shame. What was supposed to be a 30-40 min trek, had crossed the one hour mark and we still had a distance to complete. Although we were in no hurry to reach the village and collect our medals for clocking the fastest time, it did help me realise what a bad lifestyle I had been leading all this while. A bunch of 25 year olds, panting vigorously, as though our lungs were going to burst open in full view of the valley. We took small breaks to cope with the bad condition of our lungs and of course to appreciate the beauty of the land.
The valley is covered with thick vegetation and one thing that you just cannot miss is the enormous pipeline that runs alongside the mountain. The Malana Hydro Power plant is at the base of the mountain, which I suppose was the engineer of the pipeline, which looked like a scar along the mountain. As we made our way through the uneven land, the village was finally in our sights. It was one of those "so near but yet so far" moments. At a distance, we could see a waterfall which looked so tiny. Pramank and I were awestruck as we discussed this waiting for the rest to arrive. We were almost at the entrance and Shaduram wanted to share couple of strict rules that had to be followed inside the village.
Rule number 1 – Do not touch certain structures which Shaduram said would point to us while we walk through the village. So it was important for all of us to stick together. Failing to follow this rule could be quite heavy on the pockets, as a fine of Rs.3000 to 5000 awaits along with a customary goat slaughter in front of the temple.
Rule number 2 – Do not touch anyone unless they come to you themselves. The myth of the Malanvi people considering themselves superior, was no longer a myth and this was actually true.
Surprisingly enough, both the rules were put to test minutes into entering the village. As we walked slowly but carefully through the slushy pathways, KP sat by a rock platform while Shaduram was having a conversation with one of the locals. Just then, a small girl (probably 6 years of age) appears from behind her mom and screams at KP saying "Udhar math beto. Idhar se chale jao" (Don't sit there. Go away from here). Although her mom stood silently, the kid was quite vocal about her feelings and she made it pretty clear that we weren't really welcome there. Shaduram intervened then and told the girl to go away and we were his guests. At that particular moment, we found it funny that KP got yelled at by a small girl. But the fact of the matter was that how the hostility still exists, not just with the older generation but even with the younger lot.
The pack was led by our guide and friend Shaduram, as we made our way to the guesthouse which he said he had booked for us. On route, we found a provision store (probably the only one in the entire village I suppose), so we decided to stock on some snacks. After making the purchase, we were handing out the money but the shop keeper signalled us to put the money on the floor and so we did and he then picked it up. As insulting as one may find such acts, it was still a nice thing to experience the age-old culture first hand.
Walking through the village, you will notice houses built primarily out of wood and flat rocks. These flat rocks have been carefully placed on top of each other and they make for a quite a solid structure. Plenty of kids running around and playing with dirt and soil with a wide smile on their face shows they have no inhibitions. I must mention this, some of the women and kids here look absolutely beautiful! Although their faces are red due to sun burns, they still have that essence of beauty in them.
We finally made our way to "Chand View Guest House". It was a fairly new guest house with clean rooms and bathrooms. We did not expect to find such a clean place but to our luck we did and we decided to stay here for the night. The guest house is run by a handful of Kashmiris, and one of them who resembled Jon Snow (from Game of Thrones apparently), came up with a tray of lemon teas. I don't know then that if we were just tired and hungry, but the tea was just fantastic. The flavour from the tea had us all wanting more and needless to say, we ordered another round for all of us.
After having gulped down two glasses of lemon teas each, Shaduram revealed a packet of (yes, you guessed right) Malana Cream. 3 tolas of pure Malana cream awaited our consumption and we pulled out the chillum (chi) and quickly prepared a concoction inside the warm room and lit the chi. As the intoxicating smoke began to fill the room, we took turns to sample what we had come looking for. By the end of it, we were all quite bombed and we sat on the bed trying to comprehend with what seemed to be taking over our mind, body and soul. THAT, my friend, was some good shit! The best ever.
Before we could even come back to our senses, Shaduram was quite excited to show his village to us and our plea to let us sit and absorb the moment was ignored and he got us all back to our feet. He told us he would take us all to his farm where he grows cannabis and we could all chill there for as long as we wanted and enjoy the view.
As we began our walk towards the cannabis farms, Shaduram began to make conversation with me (as I was walking alongside him, while the rest were slowly taking their time) and the conversation seemed to be falling flat, since I was still feeling a little light-headed and more over, I cannot keep up a conversation in Hindi, even if my life depended on it.
The view from this part of the mountain was absolutely breathtaking. Walking by the edge of the mountain and witnessing the grandeur of these majestic mountains makes you realise how small and insignificant we really are on this planet. A variety of vegetation was being attended to by the local women; who seemed to be ploughing the field.
The beauty in such places lies within you, where you can manage to find beautiful things where others might see none. The old women singing songs in their own language while tending to the crops and plants was a sight to see. The sun was quite sharp then but they didn't seem to mind it at all. As we walked through this pathway, I spotted the place where we had got off from the cab. The road seemed so small, almost like a thin line drawn across a huge canvas. We had come a long way from there and we had a long way to go. At this very moment, grasping in all that mother nature had to offer us, I didn't seem to mind at all.
We reached Shadurams farm and we all sat down on the pile of rocks laid down which acted as a fencing for this farm. He opened a sack, which contained millions of cannabis seeds. We sampled the seeds by tasting a few and he told us how he plans to sow these seeds in the coming weeks.
Shadarum bid us farewell and told us he had some work he had to tend to and that he would meet us later in the night. KP and Pramank got down to business straight away and pulled the chi out and prepared another round for all of us.
For dinner, we began to browse through the menu that was provided. The menu consisted of dishes from the Indian and international cuisine. I ordered the Spaghetti with white sauce and although the quantity was not a lot, it packed a punch with the flavour it had to offer. The main courses were priced between Rs.100 to 220 and you could there was no room for complaining about the food. It's quite commendable that these guys have taken the time and effort to learn to prepare these dishes in their authentic manner which many people would ignore. Ensuring good hospitality, which includes the tourists get a taste of recipes from their country is sure shot way of keeping the tourists coming back for more.
Many countries and states fight hard to preserve their culture and identity and this village is no different. What remains now is a small sect of people who live in a valley high up a mountain, minding their own business. Let us hope that this culture does not die and will continue to survive and even flourish maybe.
TRIP DETAILS:
How we reached: 
Booked a cab from Kasol to Malana (last stop is a little beyond the power plant in Malana) – Rs.1600 (one way)
From there on, you can choose between 2 trekking paths. The longer trek route and also tough one takes about an 1hr (expert trekker), while the shorter trekking route takes about 30-40 min
Where we stayed:
Chand View Guest House – Located right on top of the hill and quite difficult to miss it. There are only a couple of options to choose from.
The rooms and toilets were very clean and we paid Rs.500 (double occupancy)
Food was excellent – Must try out the Spaghetti and Lemon tea. There is also this special plant that grows there, which on request will be prepared into a nice green leafy curry. Tastes excellent with rotis
This trip was originally published on The Ambiguous Traveller.