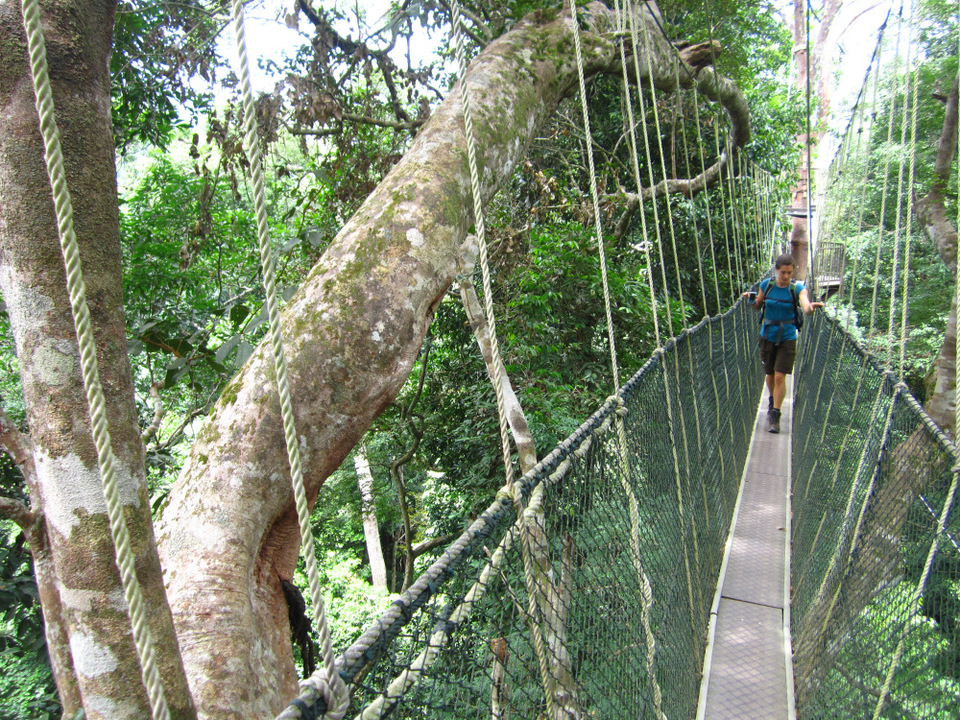 Our first port of call in Malaysia was the island of Langkawi and coming from the island of Koh Li Pe in Thailand there was immediately a difference and everything felt a lot more westernised. Entry into the country was easy and we took a half hour taxi ride to our hostel called Zackry Guest House which was quite friendly and our room wasn't too bad. We pretty much spent our time chilling out. Langkawi is renowned for its tax free shopping malls so we decided to take a look. The buildings were very modern and unattractive and there wasn't any cultural vibe unfortunately so we only went to grab some bargains.
One evening we had dinner at a nice Italian restaurant called La Bamba, just next door to our hostel, a tourist hub as usual where we were overcharged and underfed! However it was nice enough. It was incredibly hot and we spent a day on the beach which was walking distance from our hostel, perhaps it was the humidity but there was quite a haze which wasn't obvious in town but certainly when at the beach overlooking the sea you could see this veil of haze enveloping us. That evening we played cards with other travellers although I didn't understand the rules so I was playing terribly which was rather embarrassing! The next day we chilled out at the hostel all day, played chess (the owner of the hostel won), he was quite scary and intimidating! We also played connect four with other people and I was rubbish, it seems that it shouldn't be that hard to win but I definitely wasn't on form with my game skills. I blame the heat!
We decided to move on and booked a taxi and boat to Georgetown, another island further south. The taxi didn't show up the morning it was due to take us to the ferry port so we had to walk to the company who managed to sort things out quickly enough. The journey by boat from Langkawi to Georgtown took ages, about 5 hours and we had people behind us kicking our seats most of the time! argh! Once we arrived we made our way to our hostel, walking along dodgy looking roads and eventually got there where we were checked into the smallest dorm ever. It was nice though and there was great food around the corner and that first evening we devoured loads of wine and chocolates! The next day we explored the town and Liam really want to see the film, The Dark Knight, so we bought tickets. There were quite a few things to do in Georgetown, mainly temples to see but we were pretty templed out so were going to explore the area and rent a scooter, unfortunately the companies around town seemed really dodgy though and we just didn't feel good about hiring one. We met this crazy girl who was completely mental on crystal meth who was quite entertaining!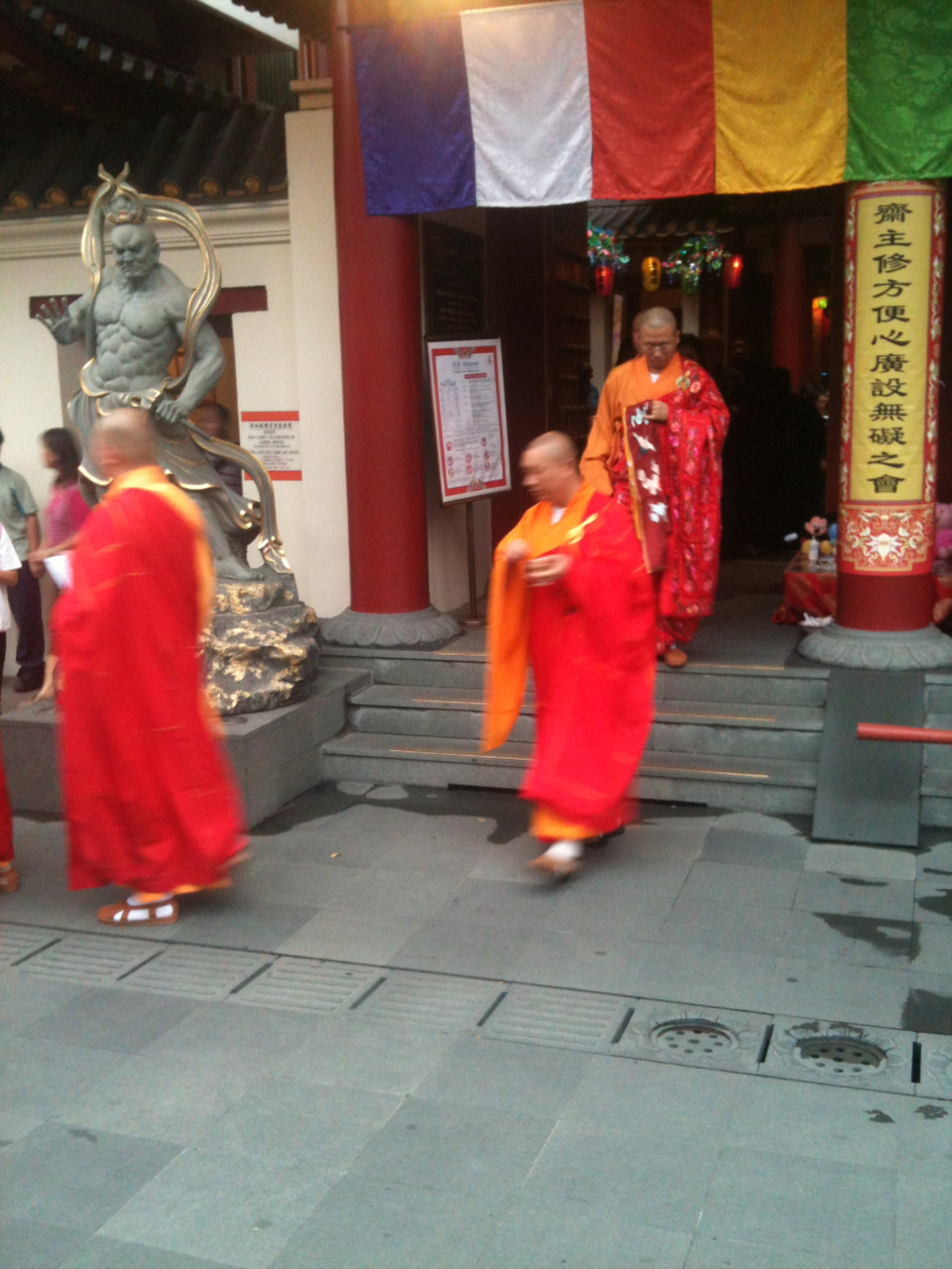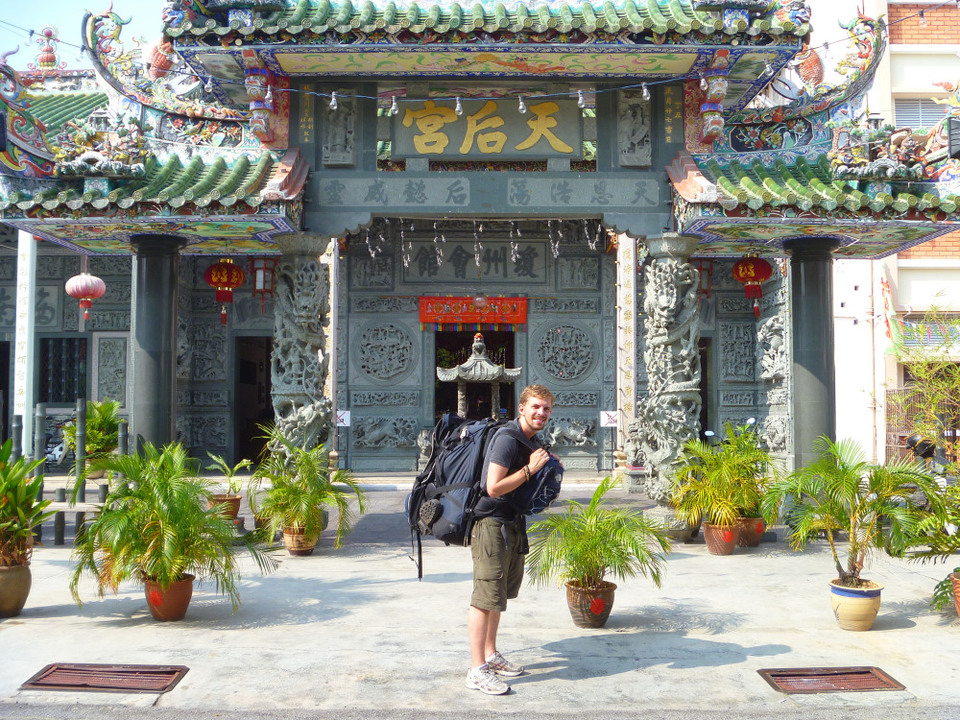 After a few days we took a bus to Kuala Lumpur where there was so much delicious food. We explored the city and then Liam's parents flew out to join us for a couple of weeks so for a change we enjoyed lots of luxury! Our first night with them, we stayed in this incredible hotel and were so excited to have such luxury for a change and be able to dig into buffet food and eat as much as we liked plus there was an infinity pool which always make everything seem amazing! After a night for Liams parents to recuperate we made our way to Brinchang, a three hour drive away and stopped at Batu Caves in Selangor on the way. Just 8 miles north of Kuala Lumpur. It is the site of a Hindu temple and shrine and attracts many thousands of worshippers and tourists, especially during the annual Hindu Festival, Thaipusam. Standing 140 ft high, the world's tallest statue of Murugan, a Hindu deity, is located at the entrance of Batu Caves. The caves consist of three main ones and a few smaller ones.To reach it, we had to climb a steep flight of 272 steps.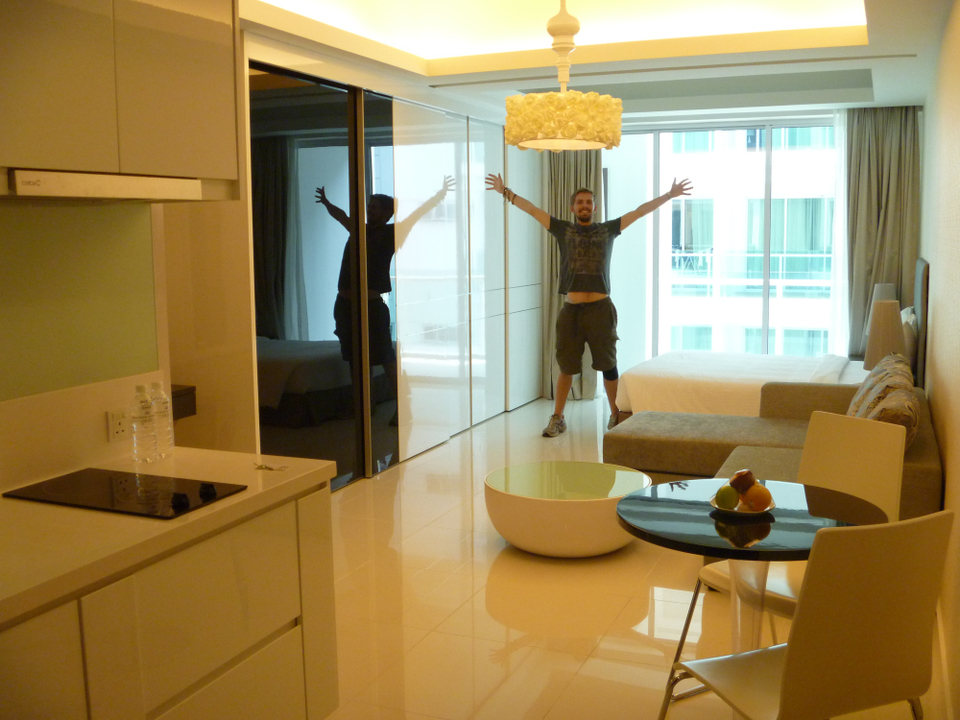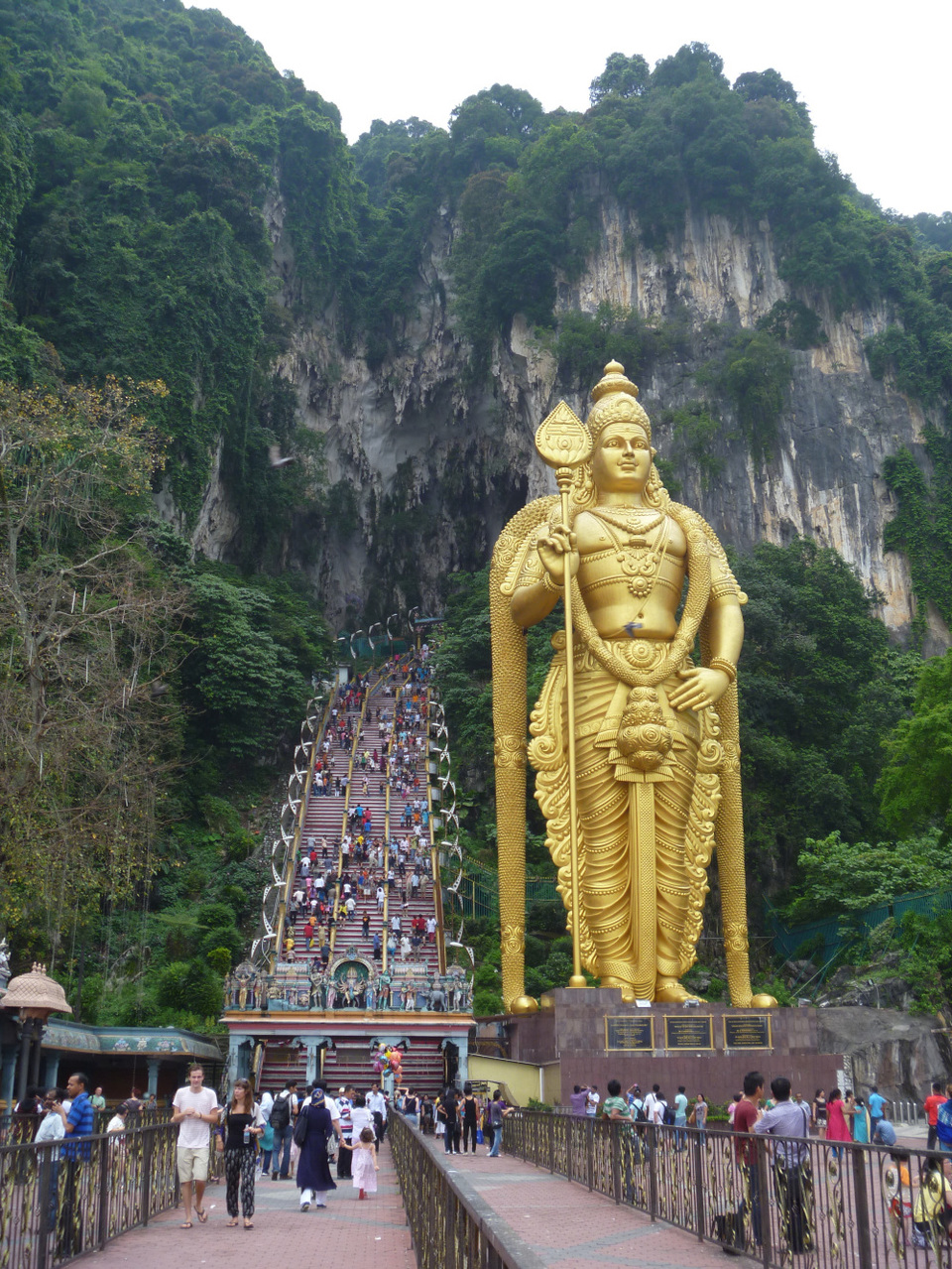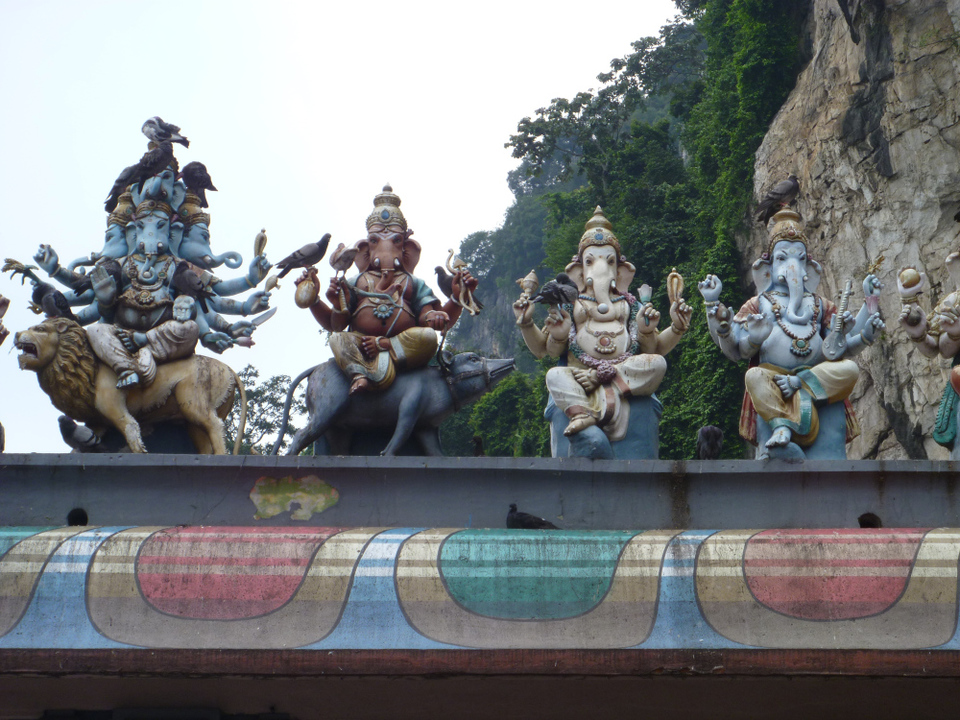 Carrying on from Batu Caves we continued towards Brinchang where we stayed in another lovely hotel called The Equatorial, now known as the Copthorne Hotel not as modern as the first but still very good. With this as our base for a few days we drove around the Cameron Highlands and went to visit the Cameron Bharat Tea Plantation. The vibrant green rolling hills were really beautiful and we explored the area for the afternoon.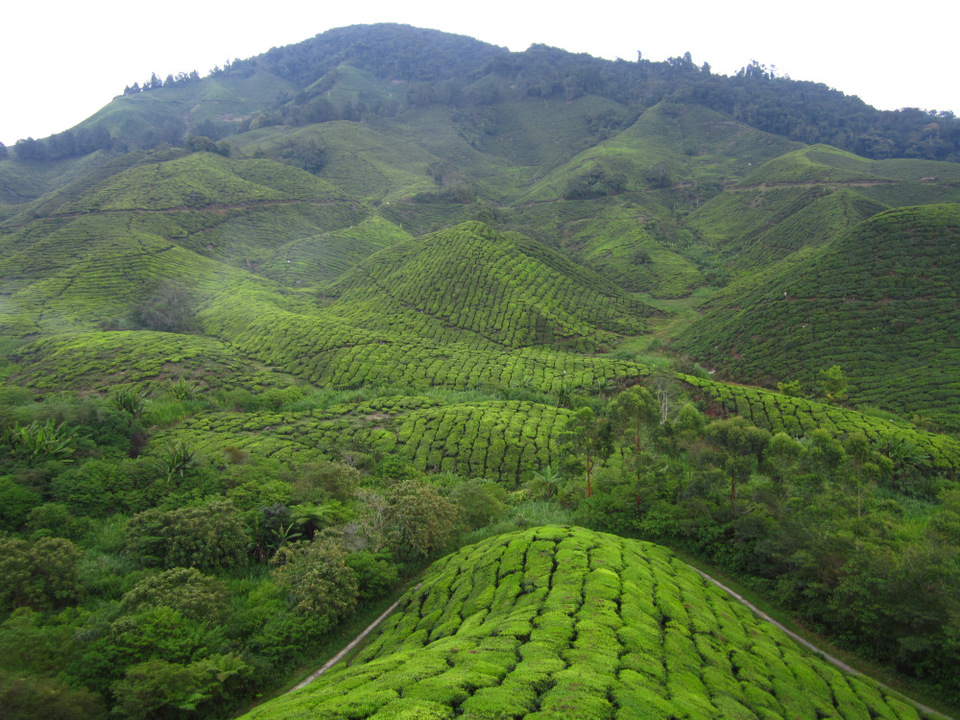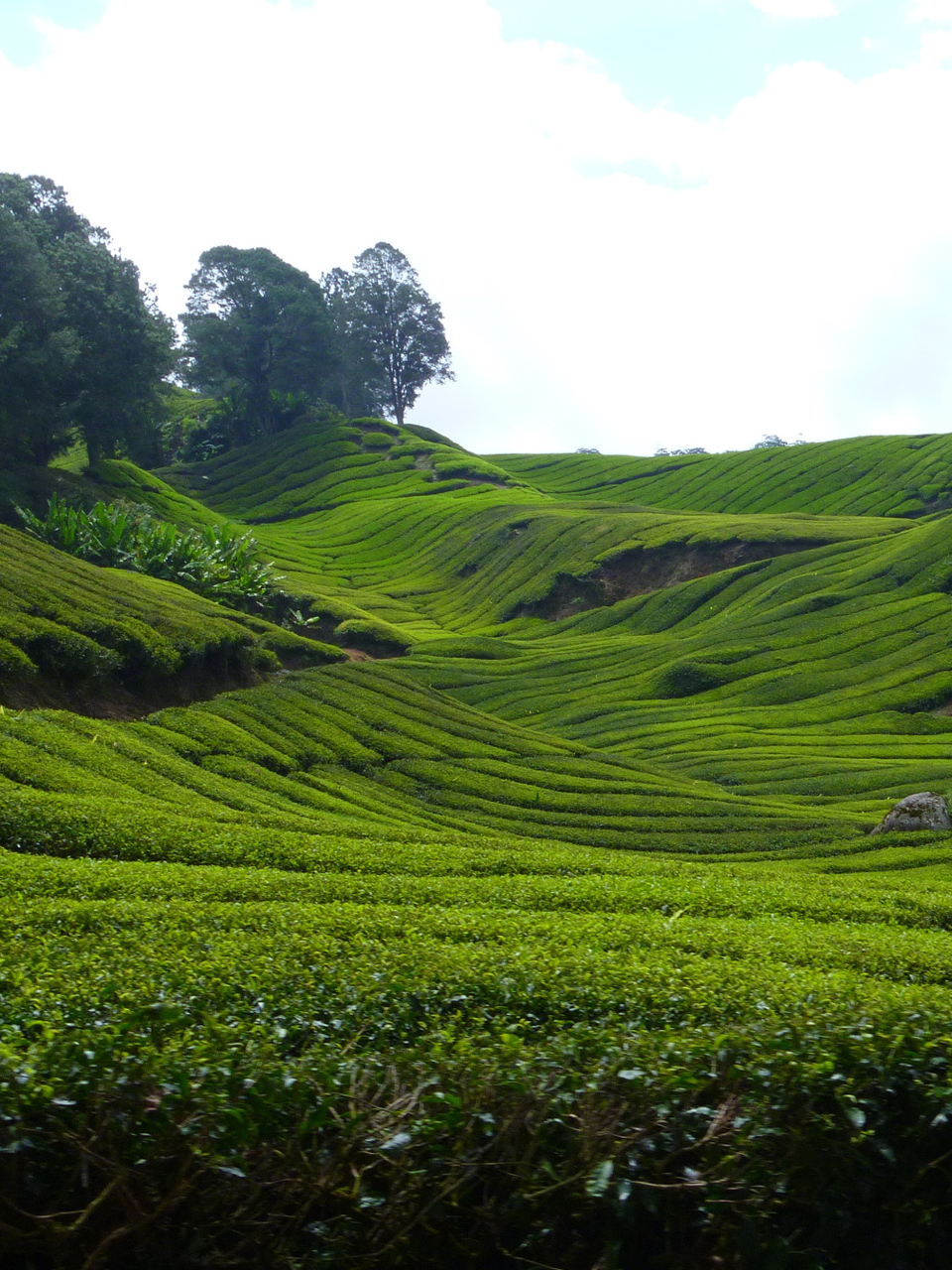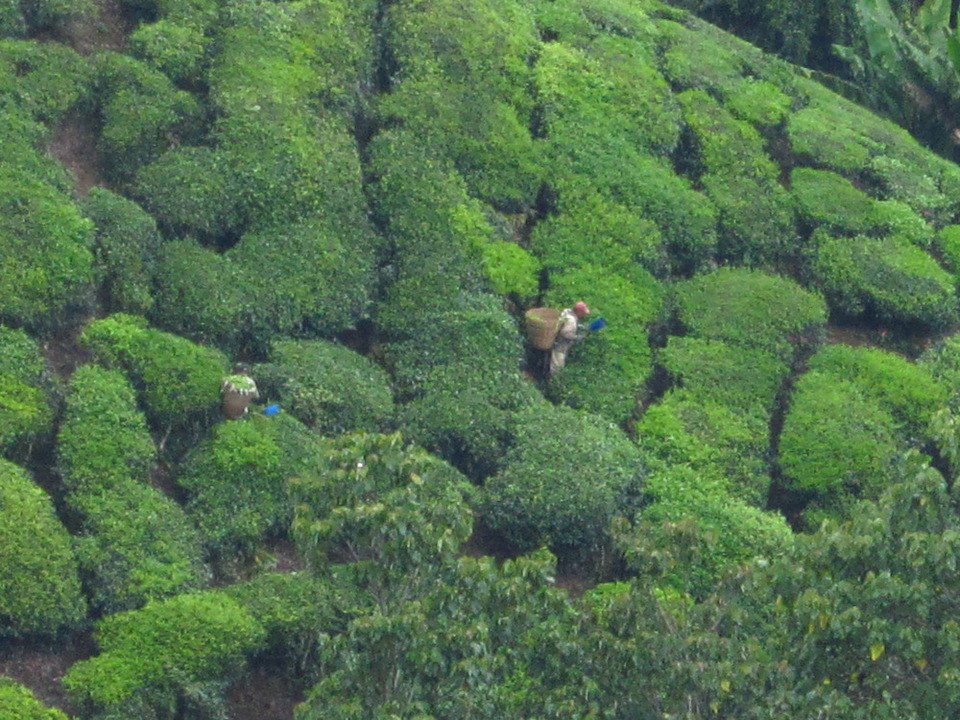 Liam and I wanted to find a fun hike to do for a day so we discovered the Cameron Highlands Jungle Trail No. 1. It was a very drizzly day and mist hung in the forest all around us and at times, where there had been landslides, we would come to the edge of a ravine where the mist filled the hole below our feet. We really enjoyed it and were happy to immersing ourselves in the outdoors again. The Cameron Highlands are very popular for growing strawberries and you can pick lots of fresh ones at places like the Big Red Strawberry Farm.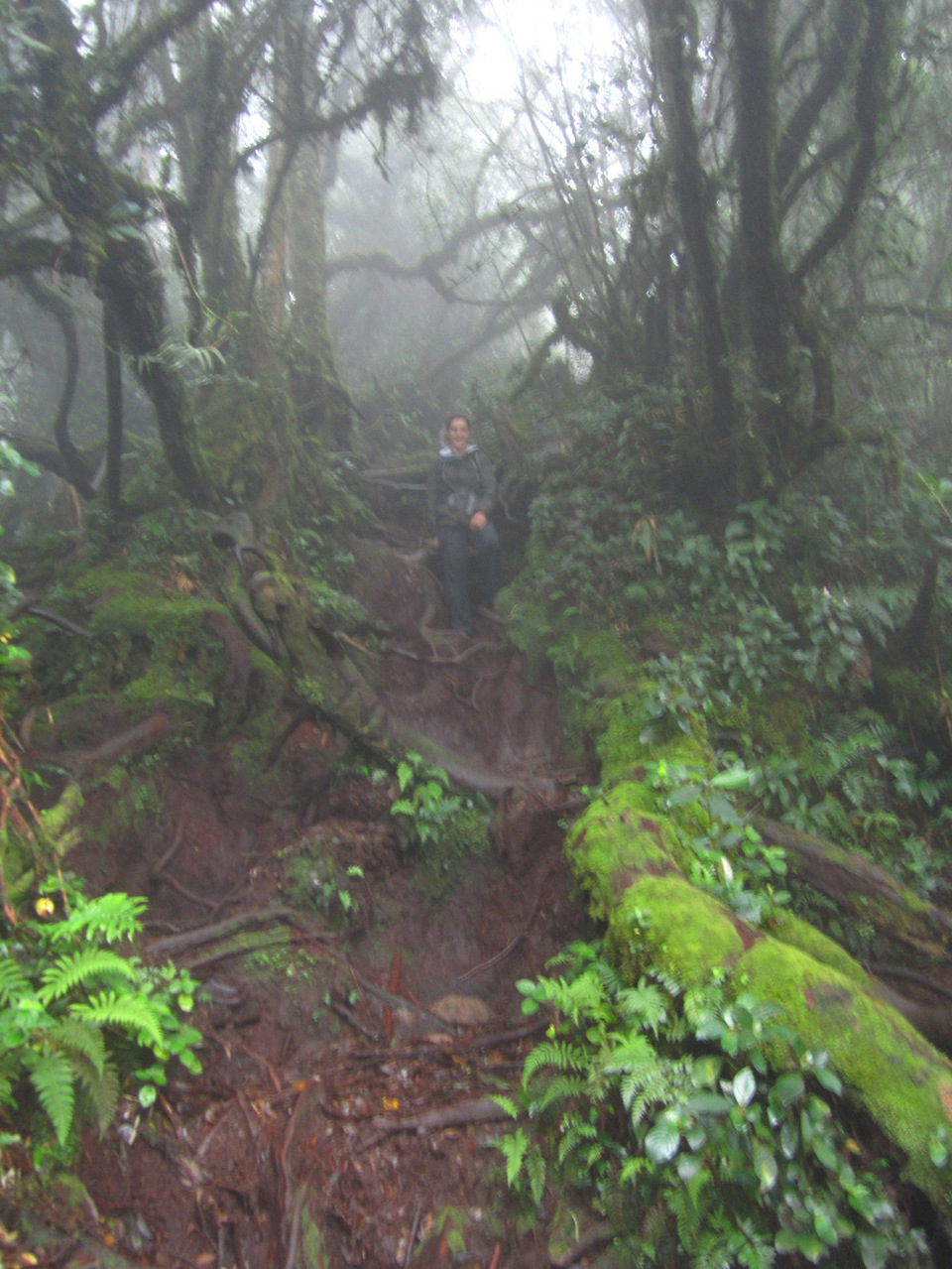 Having had our fill of the Cameron Highlands we drove to Taman Negara National Park where we stayed at the Mutiara Taman Negara. It took about 5 hours to get there, during the last hour of the drive we drove along a straight road surrounded by palm trees which was really beautiful. On arrival we had to cross a small river to get to the hotel which was an exciting way to begin our check-in! We were certainly in the heart of the forest and Liam and I went off exploring the jungle. They had created a tree top canopy walk which was really awesome, unfortunately only half of it was open which was a shame but it was still a good experience. Crossing the bridges was fun, it was a little daunting feeling the whole tree sway as you stood on the platform. It was incredibly hot in the jungle as you can probably imagine and there lots of mosquitoes and other creepy crawlies. We saw a cute family of pigs and a huge tapir.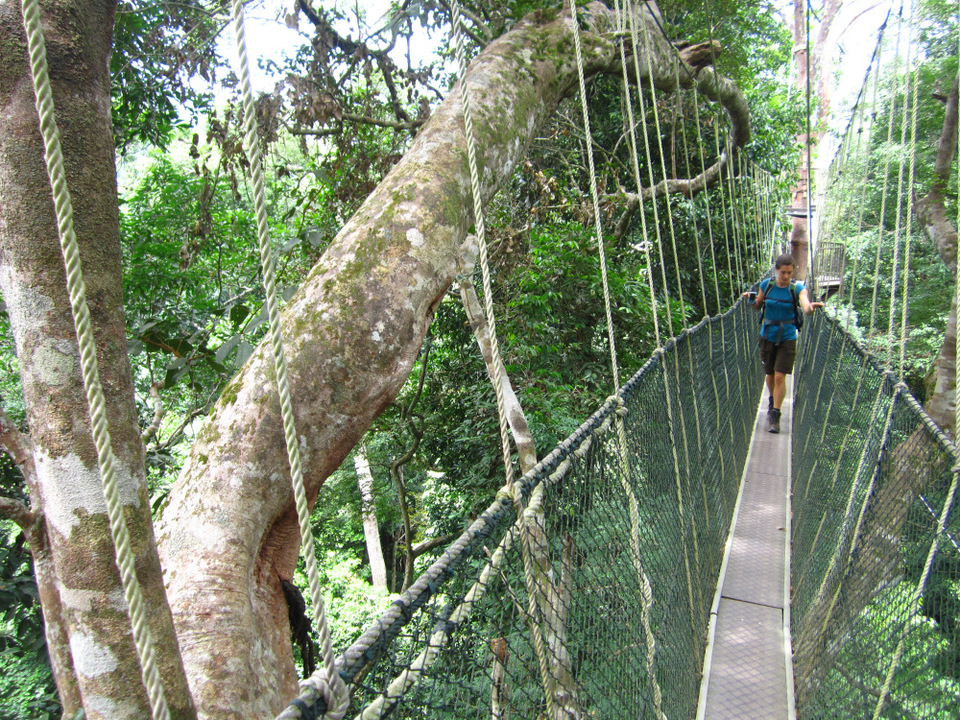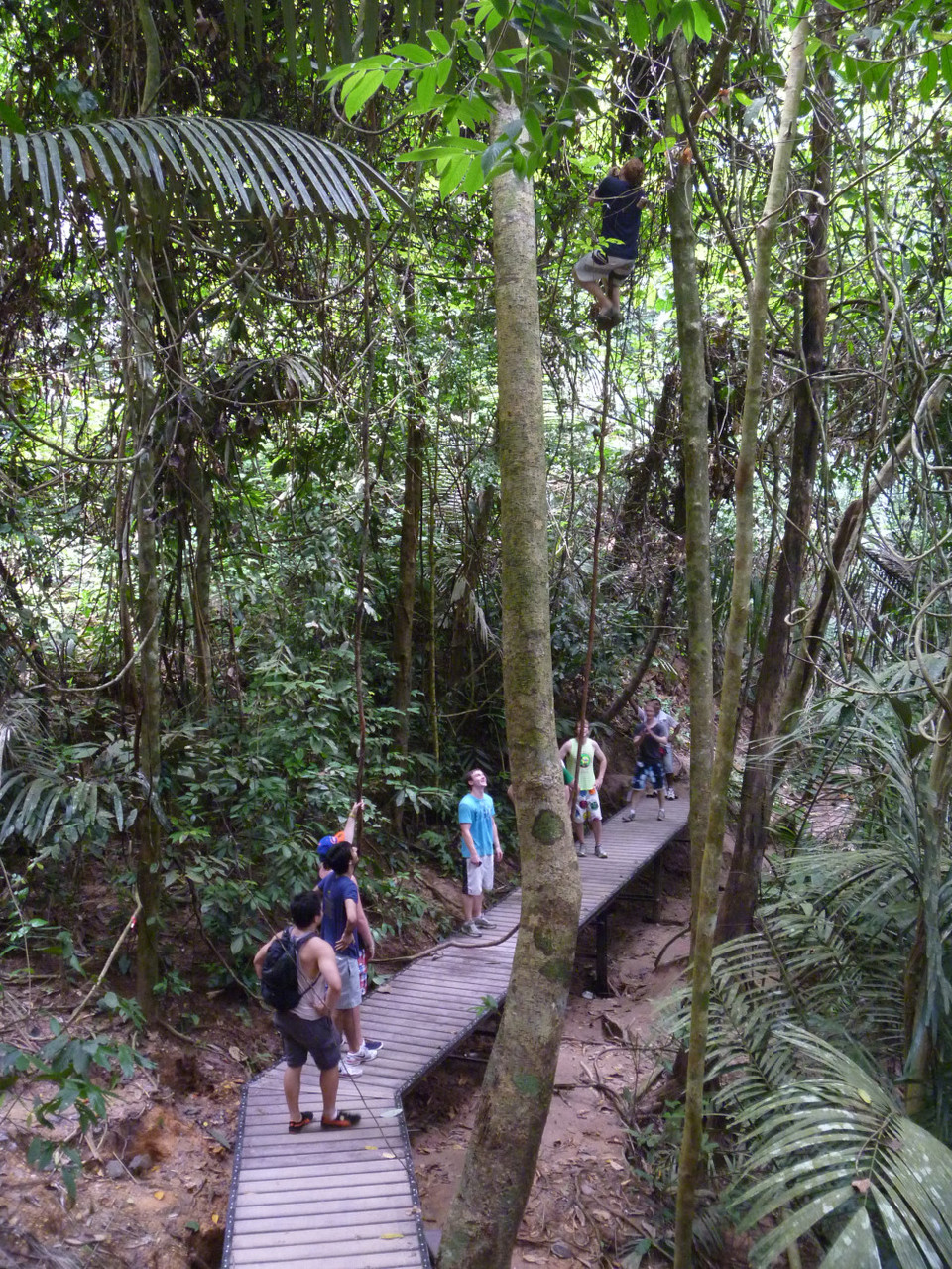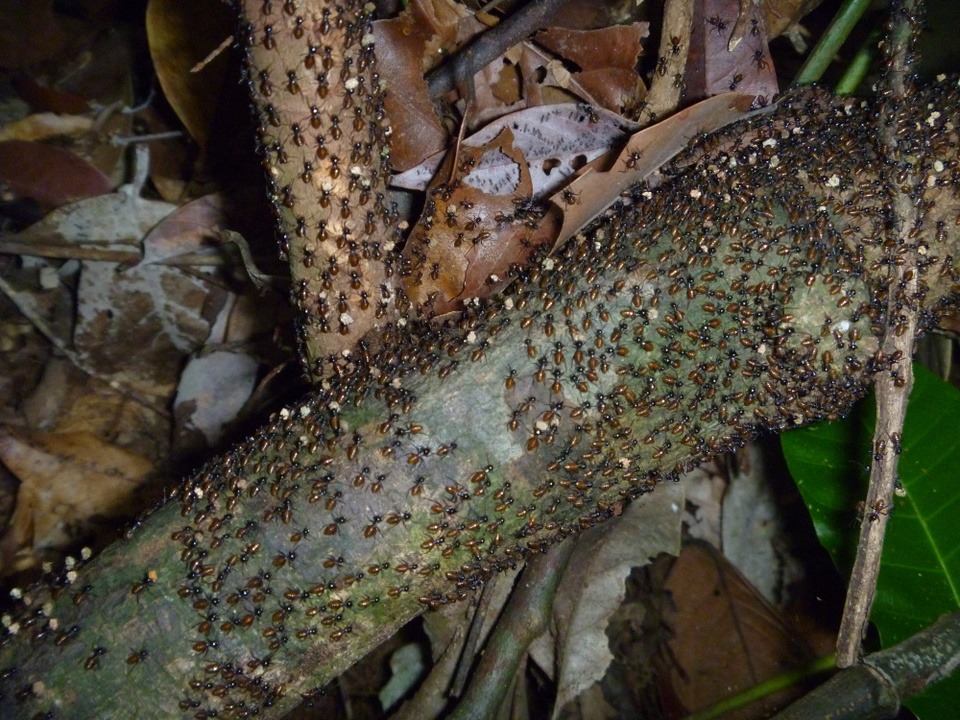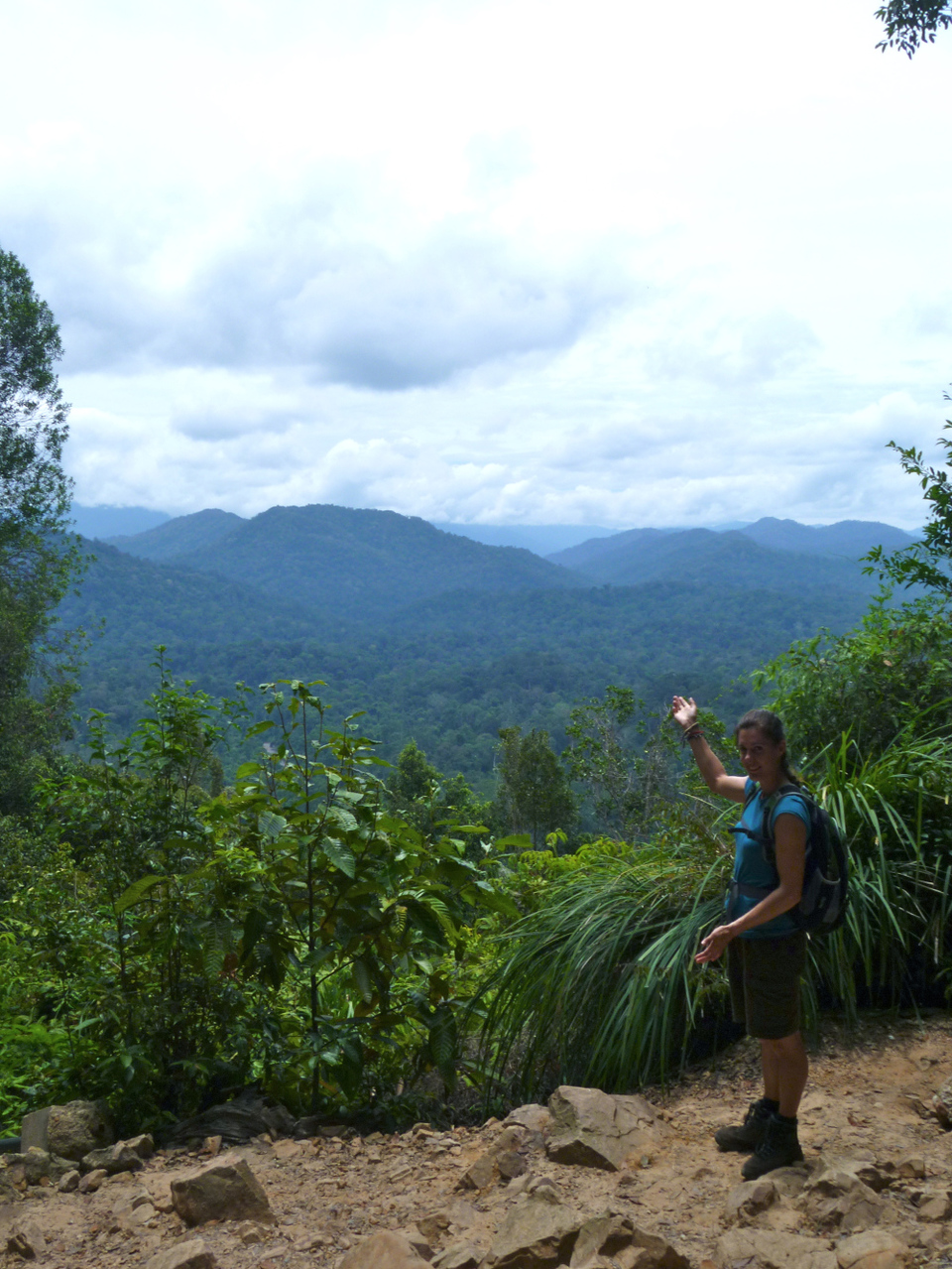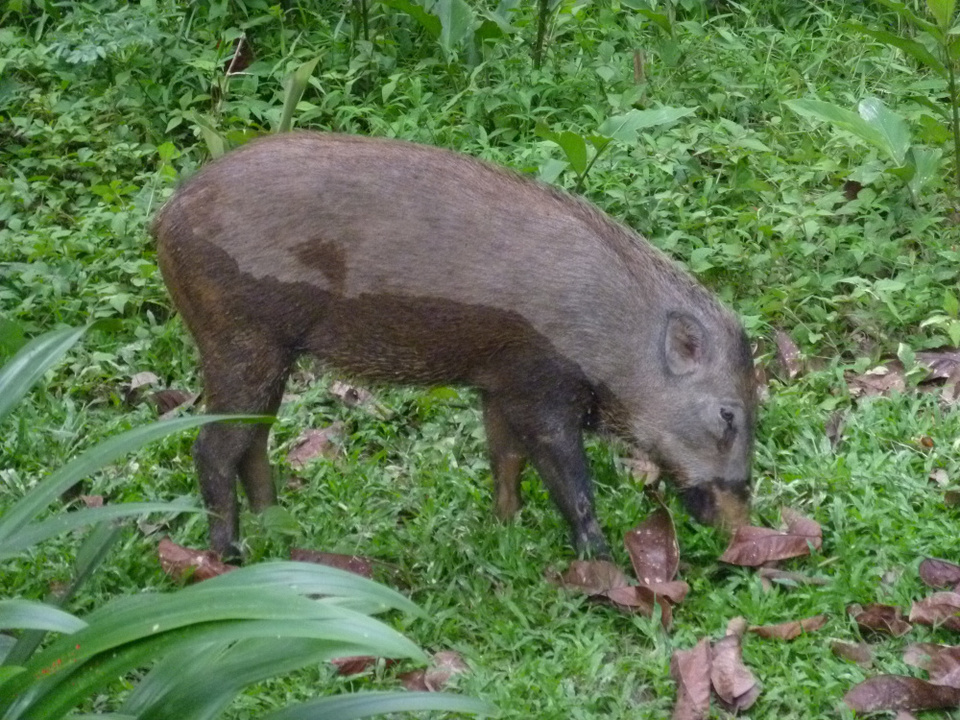 After a few nights there we travelled back towards to coast taking our longest drive all the way to Port Dickson where we stayed in another luxurious hotel called The Thistle. It was really just a place to relax so we didn't do much exploring as the town itself didn't have much to offer anyway. There was a lovely pool and bar and food and all in all a great place recoup, especially after the heat of the jungle. Unfortunately the beach was fairly littered, perhaps because it was low season they hadn't bothered to clean it. After a good time relaxing we went to visit the town of Melaka for the day which is a very beautiful town and easy to explore by foot. There are lots of old ruins and interesting markets. Back at The Thistle hotel in Port Dickson we went our separate ways, Liams parents returning home to England and us taking the bus back to Melaka. Luxury was over! We spent a couple of nights at a hostel there, organising our travel and exploration for our next destination. We didn't want to withdraw more cash as after Melaka we'd be taking the bus straight to Singapore. So I survived for a couple of days on rice alone which was really boring using up the last of our cash. So booking the bus to Singapore which cost all of £7 we took the 3 hour journey to billionaire city.