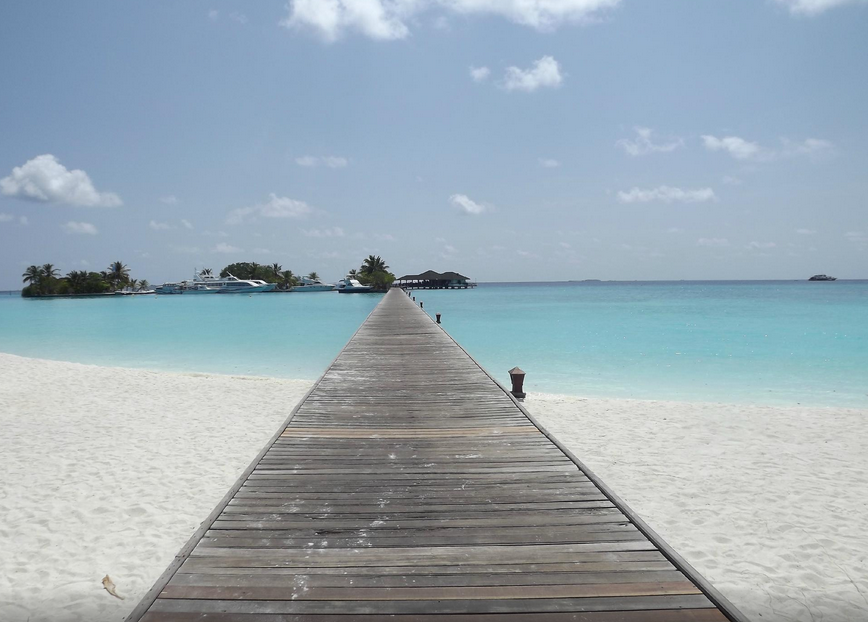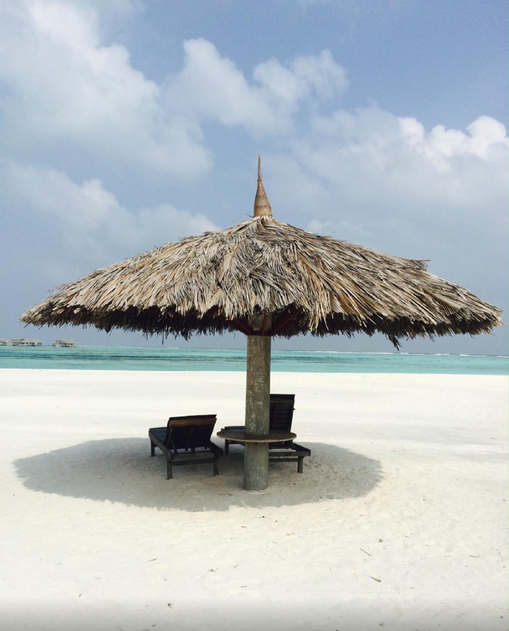 Maldives is a tropical paradise made of hundreds of islands surrounded by pristine blue waters teaming with coral & marine life and white powdery sandy beaches. So when you are booking a Maldivian holiday you will essentially be staying on any one of these islands as each resort "owns" the island. Maldives is one of those places that's really expensive as everything has to be imported and then brought to the resort by boat from its capital city, Male. All resorts are mostly 4 or 5 star properties and a 3N/4D stay will set you back by a minimum of 2 lakhs INR. So if you are ready to spend so much for 3 nights only, then read on...
Flights – If you are catching a flight from Mumbai, go with Sri Lankan airways as their flight arrives early in the morning so this will give you some extra time on the island. Flyers from Cochin & Chennai will find it cheaper as Maldives is closer to home.
Transfers – Your flight will land at Male airport. From the airport to your resort will either be a seaplane transfer or a speedboat or public ferry. A seaplane transfer is obviously more expensive and starts from around USD 150 per person depending on which resort you will be staying at. For the resorts closer to the airport, you can opt for a private or shared speedboat, or if you are on a budget, a public ferry. Some resorts have a mandatory transfer cost so check with them before booking on your own.
Resorts – If you will be spending all your time in one resort then go with the full board (AP) package. This includes your stay and all meals. This usually works out cheaper than ordering à la carte. Be prepared as costs of meals, drinks etc will be high. Be aware that everything (snorkeling gear, water, etc.) that you purchase on the island will attract a service charge AND  a Government Tourist Tax on top of the published price. This is usually a nasty shock when you receive your final bill upon checkout. So be wary! When choosing a resort make sure that it has everything you need cos you will be stuck here for three days. My advice - stay for two nights in a beach bungalow and one night in a water bungalow to make the most of it.
Excursions – Again, at an extra cost unless not already a part of your package which in most cases is not. Resorts usually have 'excursions' to other resorts and there is an entry fee into each resort. Other activities include snorkeling, scuba, dolphin boat rides etc. It is advisable to buy your own snorkeling gear from home rather than renting one out as all the taxes add up to making this an exorbitant amount at the end of your stay.
Budget – For those of you who are looking for a budget trip to Maldives, Maldives has many hotels and guest houses that now cater to tourists. These places even offer you attractive excursion packages in the form of day trips to the resorts, diving activities, fishing and more.
Whether you book a resort, a guest house or stay with the locals, all that really matters is the beauty of these sun kissed islands. In the words of Lonely Planet "Unrivalled luxury, stunning white-sand beaches and an amazing underwater world make the Maldives an obvious choice for a true holiday of a lifetime."
Happy travels!