Out of the very many places that I have travelled, Maldives remains a highlight of my travel time. I loved the island country so much that I visited it twice during the same year. The long beach islands, sea dives, captivating sunset views and interaction with nature stole my heart away. It is generally popularized as a honeymoon destination, but I visited Maldives with my parents. It was yet the best experience that I could ever have. Though my mother was scared that a Tsunami will wipe us off in the beginning, she didn't want to leave when it ended. That summarizes how the place can take your breath away.
For all those who love to swim, your window opens into the sea in Maldives and the staircase from your room is like a jumping ladder into the ocean. You can feed fish as you sit by the porch and enjoy the clear blue water with numerous corals inside. When you are done lazing around and motivation hits you, you can jump right into the sea and snorkel with the fishes. Every hotel owns one island which is secluded from everything else, this heightens the feeling of leisure and extravagance. The breathtaking views begin from the plane itself as you can enjoy views of islands and water below you. The alternating blues, greens and shades that the water takes are mesmerizing. The main highlight of my Maldives trip was diving into the sea whenever I felt like it, swimming in the private pool near my room and then taking a long walk by the beach and collecting shells.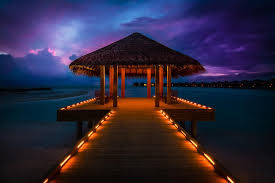 I have interacted with many people who haven't been to Maldives and think that it is too hyped. But here's a fact, Maldives lives up to its hyped up reputation. There is no fire without a spark, and Maldives has set it all on fire with all the things that it has to offer. My advice to you (And trust me, I have travelled a lot) is that you are missing the most beautiful place on this planet if you are postponing your trip to Maldives. "Next time" is not an answer, just get packing and get set to leave. Here are a few things to help you fixate your plans and make up your mind.
A travelogue of my stay in Maldives
Day 1: After we landed in Male (The capital of Maldives) and there was a private speed boat from the hotel waiting to take us to the hotel. We were staying at the Taj Exotica. The speed boat ride to the hotel felt luxurious as it was just us in the boat. The hotel room had a private pool connected to each room which was close to the sea. I put my costume and swimming gear on and dived into the sea. There were fishes and corals around me and I could spot harmless sharks in the distance. I was a little scared in the beginning as I could see electric eels and sting rays in the same water where I swam. I snorkeled and enjoyed the fauna around me. In the evening, I took a walk by the beach and fed sting rays.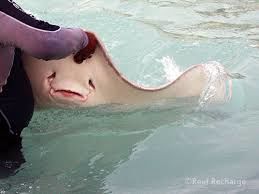 The sting rays came all the way near the shore and I fed them fish. It was scary because I could see them open their mouths as they swished their tails. This was a one-time experience that I haven't received anywhere else in the world yet. Then I enjoyed wine and food by the sea on the beach. The restaurant was built over water and it gave me a feeling like we were floating on water. Taj Exotica is by far the best hotel in Maldives and the service and experience were amazing. The view of the stars was grand every night, I could feel that I was covered by a blanket of stars and the view of the sea heightened the ease in the view.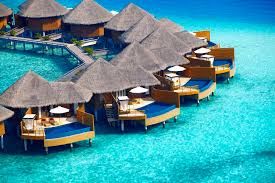 Day 2: Snorkeling in the sea near the hotel is very different from snorkeling in deep sea as the fishes in the water are different. The experience of floating over shallow water near the hotel is different from floating in the middle of nowhere over deep sea. We took a speed boat to the middle of nowhere to snorkel there. It was difficult to just dive into the ocean out of nowhere and swim out there because I was afraid that there could be a shark down there. Though the guide told me that there were no sharks in that region, I did not trust him with my life. I took twenty minutes before I decided to jump. It was the best experience of my life. For all those who don't know scuba diving, snorkeling is just as good and you aren't missing out on anything because you can enjoy the same fishes. Also, it is advisable to take some bread packets with you when you snorkel as fishes tend to surround you when you have bread and it is easier to view them. They also follow bread in the water when you swim away. It feels like they are chasing you and not the other way around. I snorkeled for almost six hours and came out only when I was tired and hungry. We took the speed boat back to the hotel as we enjoyed the sunset. This was just the end of day 2 and I felt like this place had a lot more to offer to me. I was glad that the trip was longer. And yes, swimming does make you sleepy. If you're too tired to do anything in the evening, it is good idea to just take out a book in the evening and read while you watch children making sandcastles by the beach.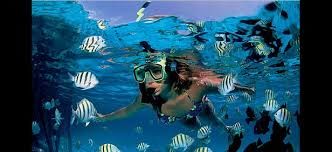 Day 3: This day held a lot of excitement and appeal for me. It was my birthday and the day had many surprises to offer to me. Maldives also has submarine rides to offer.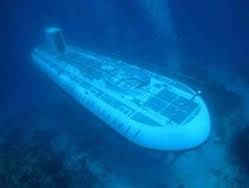 There are various brands operating there and they have cheap offers too. The submarine landed on the seabed and we cut my birthday cake 273 feet under sea level on the sea bed with sharks circling us. It was a great experience. Then, we changed the hotel and stayed at The Four Seasons Hotel. They had decorated the room with candles because it was my birthday and had placed complimentary chocolates and flowers in the room. They organized a crab race which is a typical Maldives sport. They number crabs and place it in a bowl, then people bet on a number and the bowl containing crabs is inverted. There is a ring shaped arena made and the crab which exits the circle first is the winning crab.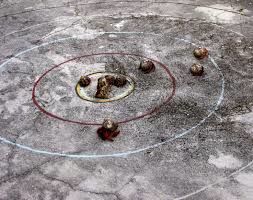 It was my birthday and my crab won that day. They gave me a voucher for a free drink at their lounge. They also have the option to watch a movie on the beach. It was a mesmerizing experience to lay on the beach and watch a movie. It felt exotic. I played light music with earphones by the beach and danced in serendipity and lonely stupor.
Day 4: This was our final day here and we took a sea plane ride. The view of the islands below was mesmerizing as the plane flew high above everything. It took off from over water and it was much faster than a speed boat even before it took off. The multicolor shades of water were even more clear now. We did other water activities like Kayaking, banana boat ride and paragliding. The most interesting experience was a tube boat ride. A tube is connected to a speed boat and you have to sit on the tube and the speed boat drags you across the waves of the sea. The ride is bumpy and the tube may topple but the speed and thrill feel great.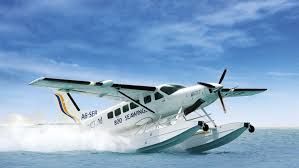 Here are the answers to some excuses you kept giving to yourself as to why you can't go to Maldives.
I am a vegetarian
As stupid as this sounds, I have had people telling me that the island country only popularizes non vegetarian food but that's not true. Maldives was the best place to enjoy fishes and corals in their natural habitat. It gave me the perfect opportunity to just wander on beaches or swim whenever I felt like it. Though I am a vegetarian, I did not have issues in picking food and there were multiple options. All the hotels where I ate had Indian chefs who were very co-operative and cooked delicious Indian food. The restaurants had live music and they served wine of different flavors. There was also light music by the beach in the evenings. The place has lots of seafood to explore but being a vegetarian, I was unable to explore a lot of food. A specialty tends to be sea cucumber soup which again I couldn't try. But they have plenty of vegetarian
I don't know to swim
This is a legit excuse but again, it is only an excuse. You need to overcome your fears and explore new things in life. It is not difficult to swim and you can easily learn to swim in fifteen days. You only need to know to float on water and move your legs a little bit. This level of swimming can be mastered in fifteen days. Don't go to Maldives if you don't know to swim because you won't be able to enjoy half the activities are and the experience will not be that great for you. But you could use a float and swim there even if you aren't an expert. As I have said above, scuba diving is not very different from snorkeling and snorkeling is a great experience too.
The visa will take time
Like whaaaat? The visa is on arrival and it is free of cost for thirty days. BAD EXCUSE.
It is an expensive place
There are amazing hotels which are very cheap and the prices of activities can be negotiated. There are no visa costs and the flight bookings are cheap when booked in advance.
Notes:
Go between December and April and not in the month when there are rains because you won't be able to do all the water activities then.
Carry sexy swimwear if you are going with your spouse/partner. It adds to the romance.
You can totally go with your family. I visited with my family too and the experience was amazing
It is not as expensive as you think but it is very luxurious. You can find many cheap hotels and restaurants there.
Try to spot blue planktons at night. The sea shines with them all around the beach water.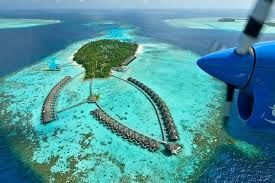 You can also explore the city of Male which has a mosque and some shopping markets. This is the only commercialisation that one can find in Maldives. It is truly serene and amazing.