Pitter Patter the rains splashed one evening in Bangalore. I was happy that finally, rain gods were showering blessings on us considering the fact that Bangalore weather had turned erratic from past few years due to various reasons.
I was standing near the window of my home when a colleague of mine sent me What's App photo of his hometown Shimoga. Looking at the beautiful photo which was taken during the rains I realized that it had been a while since I went on a trip. The restless soul in me suddenly started looking up the internet for places nearby to explore. North Karnataka, Shimoga, Coorg and many other places popped up. I called up my travel buddy Krithika and we both finalized Mudigere in Malnad region near Chikamagalur through F5 Escapes an offbeat travel company based in Bangalore.
Super excited Krithika and I started counting days for this trip. The day had arrived and we started early in the morning.The route was perfectly charted. Bangalore→ Nelamangala→ Kunigal→ Yediyur→ Chennarayapatna→ Hassan→Belur→ Mudigere.
We had a stopover at the Agrawal Bhavan for delicious South Indian breakfast and proceeded to our destination Mudigere. The distance to be covered is 300kms. The stretch and the drive on the Mangalore highway towards Hassan is so beautiful with yellow flowers planted on the dividers, surrounded by the greenery on both the sides with a dash of drizzle. Uhmmm.. the fresh smell of mud anyone??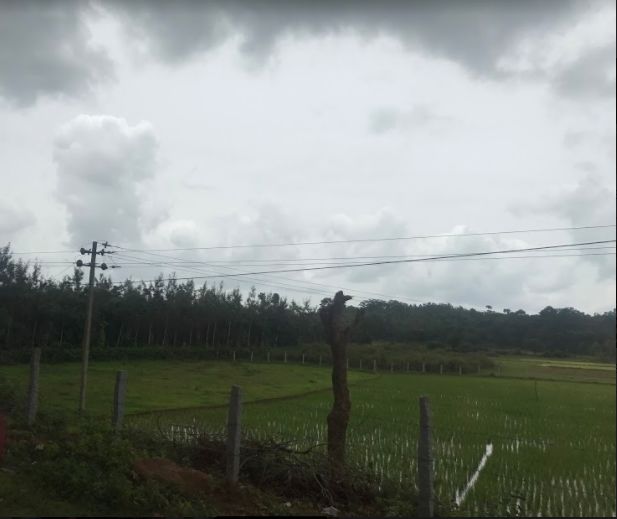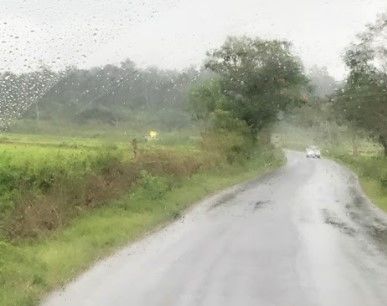 Driving through the beautiful breathtaking Charmadi Ghats, we reached our destination Balur Estate a Heritage Property set in the 1840s amidst 400 acres of coffee plantations in Balur Village. The river Hemavathi originates a little above the Estate. As soon as we entered the property, there was an old world charm to it. We noticed the estate did not have Wifi or TV. The only connectivity to the outside world was phone calls that too if you get the range. Airtel works a little ok.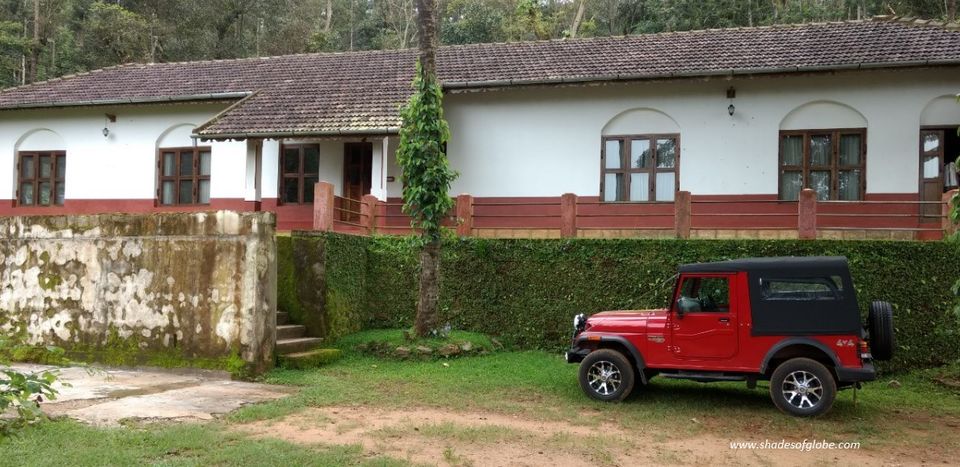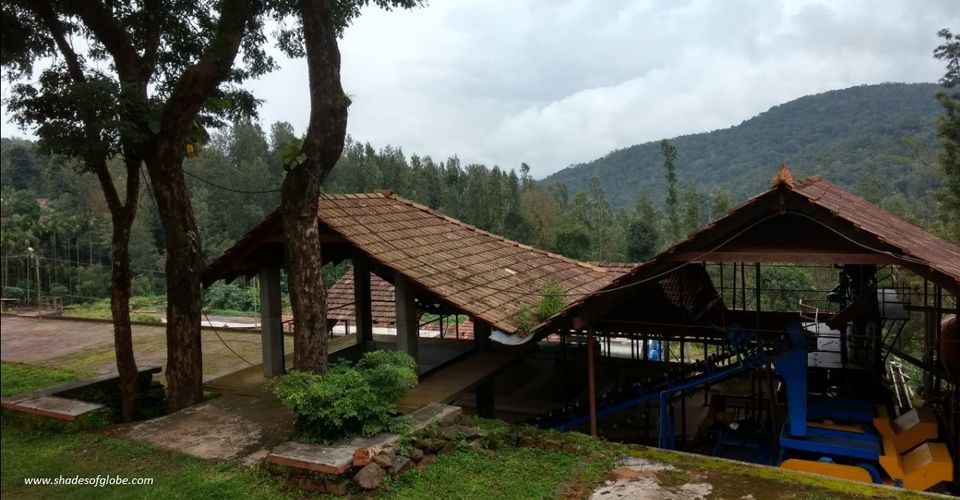 The Estate is apt for long walks, treks to nearby waterfalls, spotting birds and for people who prefer solitude. A place where you can do absolutely nothing. The food at Balur Estate is local simple authentic Malenadu cuisine consisting both vegetarian and non-vegetarian fare prepared by in-house staff. But what really struck us was the hospitality of the caretakers at the estate. They pamper you to no end, accommodates your preferences, guide you to nearby viewpoints. Basically, they let you soak in the surroundings without intruding your privacy.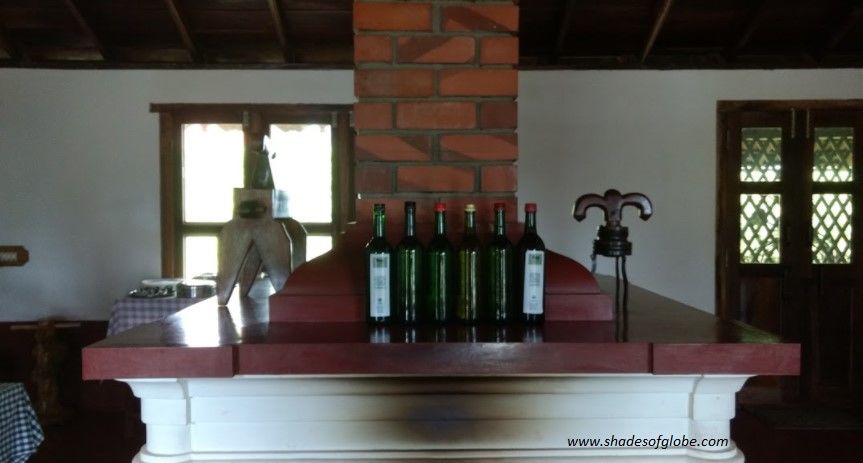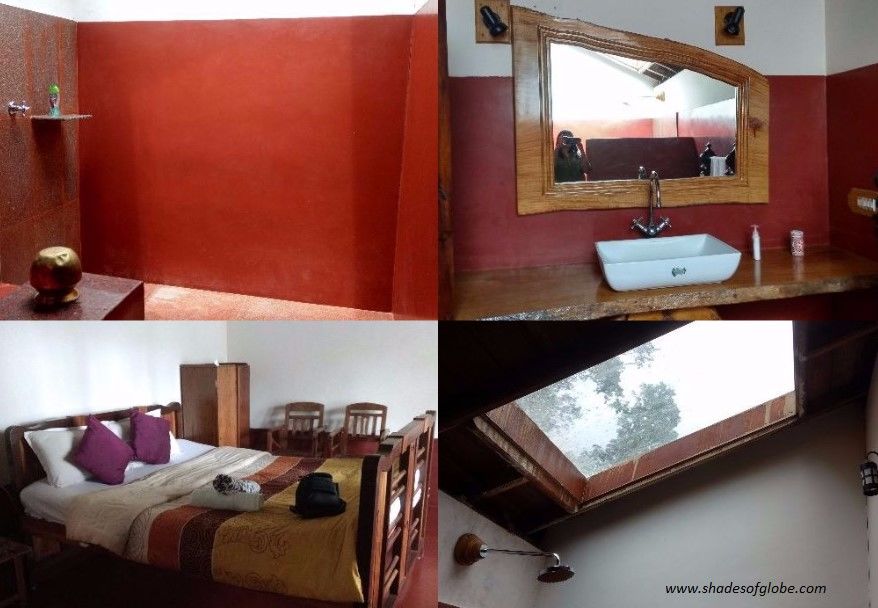 After a tasty Lunch and some rest, we proceeded for plantation walk guided by estate caretaker Abhilash. We were impressed with his knowledge on Coffee and Cardamom plants grown in the Estate.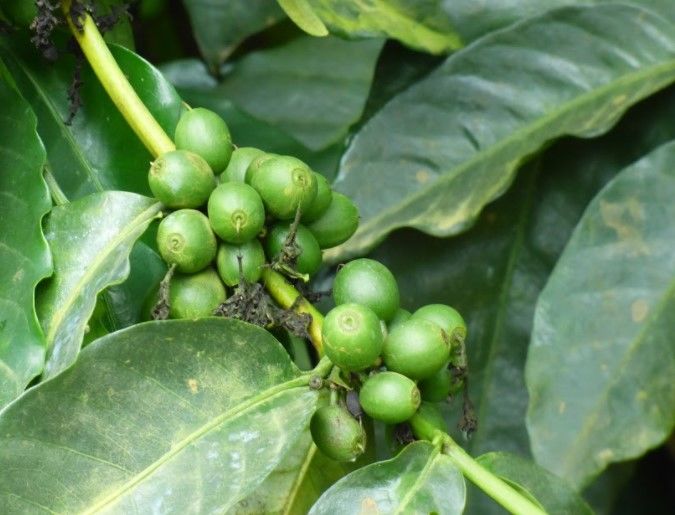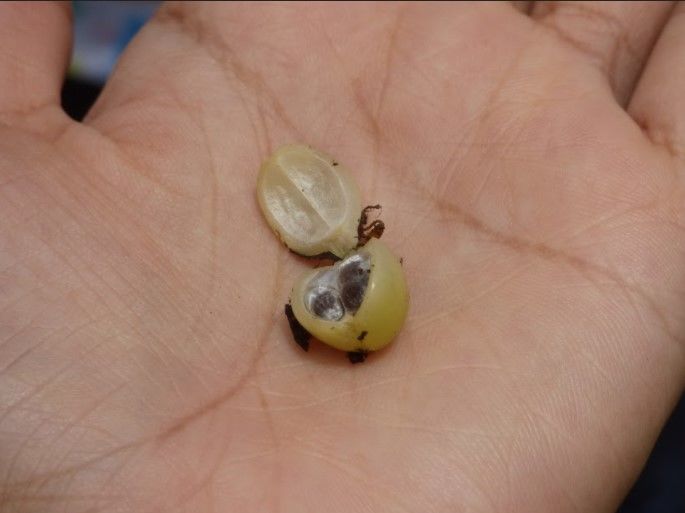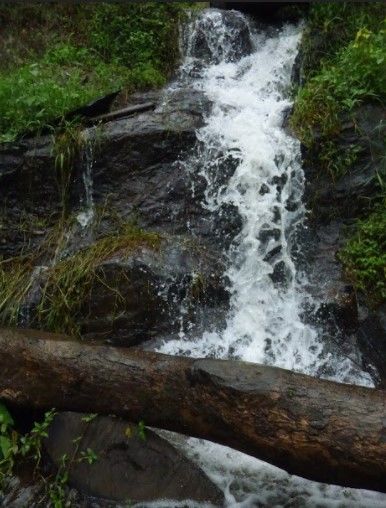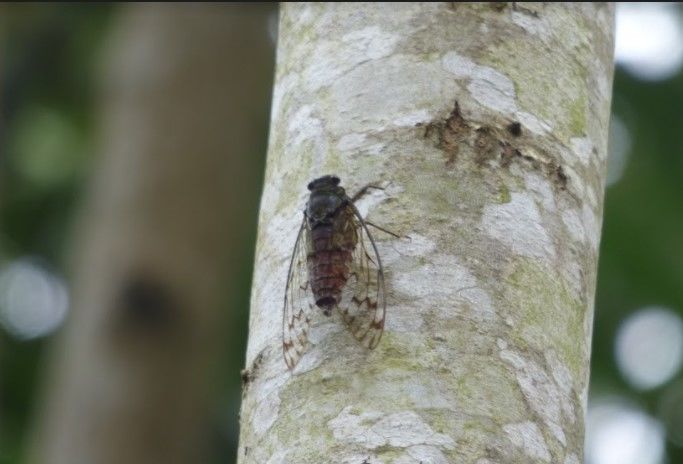 We returned from the plantation walk and were welcomed by freshly prepared Ginger Tea. It was pure bliss. All the tiredness suddenly vanished. We all bonded over a game of UNO and knowing each other, we retired for the night.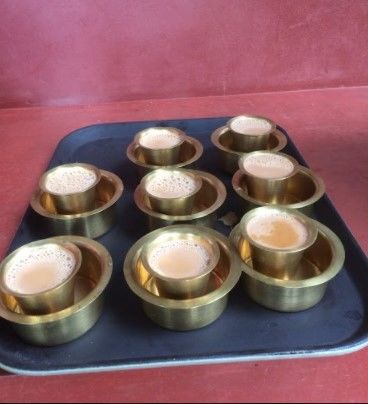 Kelagur Tea Estate
Next day we left to explore Kelagur Mathias Coffee and Tea Plantations on the land where coffee is more prevalent in the region. We were surprised but also wanted to explore the place.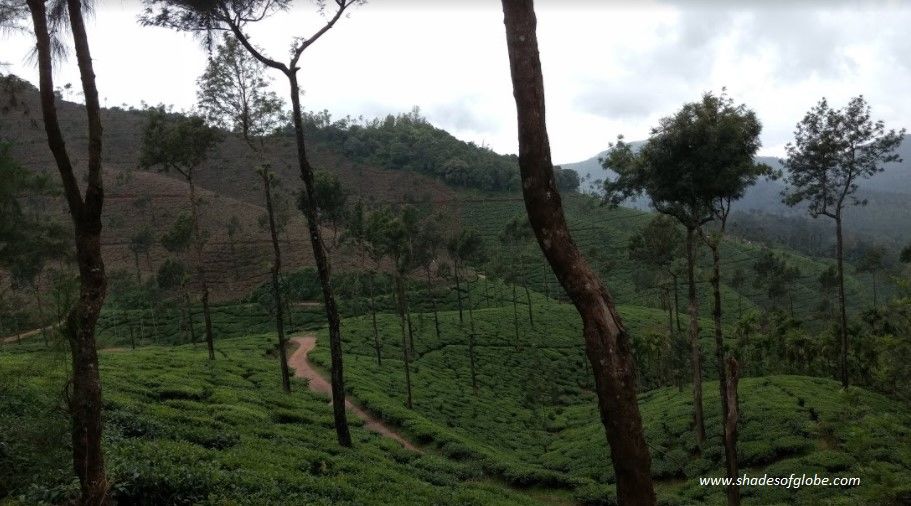 Four generations of Mathias family are directly involved in processing and cultivation of Tea and Coffee. In addition to this, they also grow and harvest 4 other products namely Cardamom, Black Pepper, Areca Nut and Vanilla.
But having seen the processing of tea estates in Kerala, the Kelagur Tea processing is a disappointment. Nevertheless, we enjoyed the view and being ladies we don't leave any chance when it comes to photo opportunity. We returned to the Estate for tasty lunch waiting for us. After resting for a while we headed to a beautiful waterfall located nearby.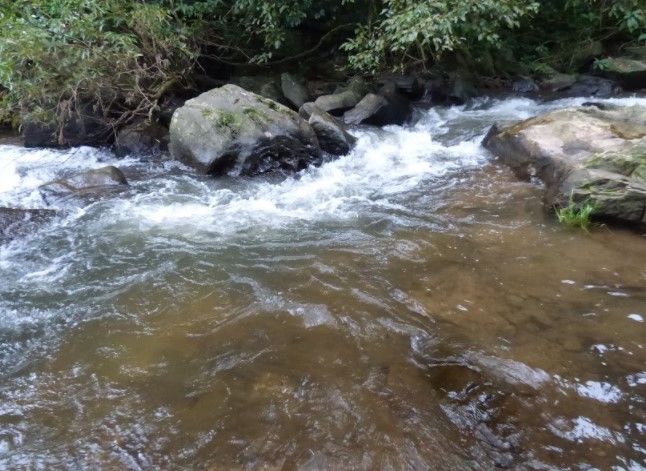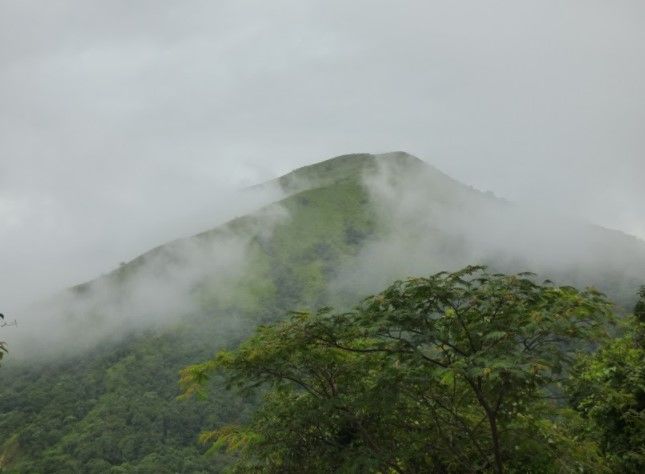 Surrounded by the beautiful hills with misty clouds over it, we enjoyed our walks in the waterfall followed by our customary photo clicks. We made our own viewpoints only to see people following us to click their photos at those view points. It was hilarious. We returned to the estate to continue our game of Monopoly and retired that night after eating awesome dinner especially made for us. Next day after breakfast we were once again moved by the hospitality of the Estate staff as they had packed the lunch of tasty Veg Pulao for our return journey to Bangalore. We thanked them, collected our Coffee Powders purchased and left with memories, chatting along to bring our families to the estate on next visit.
As it was Independence day, we saw many school children out on procession. It reminded us of our school days where we went for the similar procession on the roads and people looking at us. We used to broaden our shoulders and walked with pride as if doing something for our country. Miss our these childhood naughty days.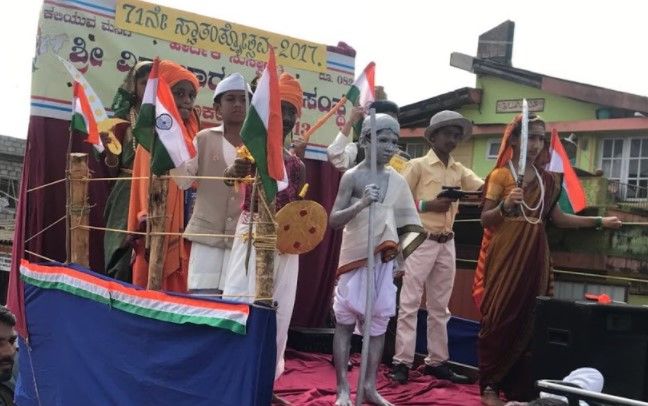 Belur Temple
En route we stopped at famous Belur Temple known for its architecture. It host's a live temple of Hindu god Vishnu also known as Chennakesava inside the temple premises though. Built during the rule of the Hoysala Dynasty, it's a tourist destination in Karnataka state and also listed under UNESCO World Heritage Sites.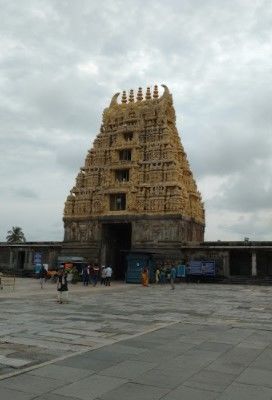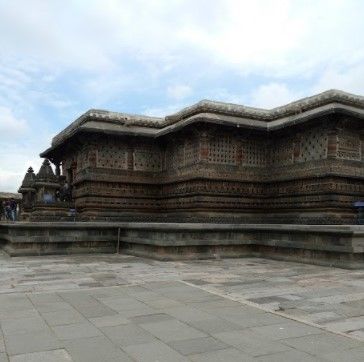 After spending some time in the temple and collecting little souvenirs, we stopped at the nearby farm and parked ourselves under a tree to fuel our body with the packed lunch.
Breathing the fresh air, having freshly prepared food and a satisfying break we return to civilization, traffic and the grind but with everlasting friendships and memories.