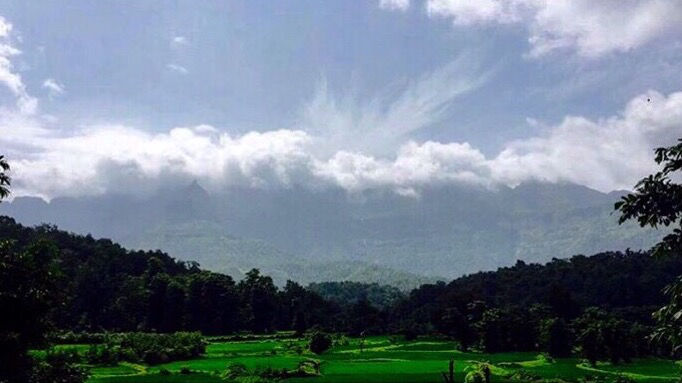 Malshej Ghats is a perfect weekend getaway for every Mumbaikar. The trip where your mobile phones won't work and you can just dwell in Nature. The place is located between Pune and Thane district. And it is untouched. There are not many hotels and resorts to stay also there's no proper options for food accept MTDC's resort. Still I'll suggest you should carry food.
Best way to enjoy this place is through camping.
And best time to visit the place is Monsoon season.
Malshej is known for its waterfall and greenery all over the place.
I went with nine of my college friends. We started our journey from Andheri, from there the journey was of 2-3 hours. You'll find various scenic locations on your way up where you can stop and click photos. Just before the dam there's a village where you can spot large number of flamingos. You can only spot flamingos during the months between June-August. As I said the place is untouched you can explore it as much as you want and I guarantee you it won't disappoint you.
You can set your camp on the bank of the dam.
In night you can enjoy with your friends, can do bonfire. Malshej is a great place for stargazing also. Not in the months of rain, during this period you can only see clouds running after one another whole night.
Hope you guys plan it soon. A weekend camping plan with your friends away from this noisy world will be one of the best experience. I bet you'll just keep on thinking are there places like this around Mumbai?
You will surely realise that Mother Nature is very beautiful.